Last updated on November 21, 2023
Bedrooms are a place where people go to relax and rejuvenate themselves for the days ahead. They should be warm, inviting, and comfortable enough to get you through your dreams at night.
Having a beautiful bedroom, therefore, is very important because it affects your mood and how you feel each day. Everyone has their own style, and that should always be celebrated. However, there are some tips that can be used with any bedroom design to give it a great makeover.
Furniture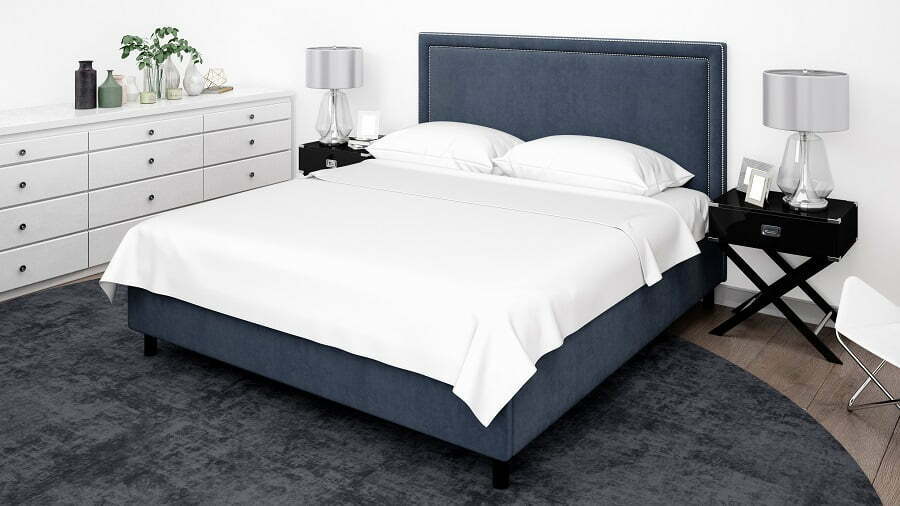 There are a couple of furniture items that every bedroom should have. This includes a chair, bedside table(s), a dresser, and of course, a bed. You don't want to get too big on your furniture because it can make the room look cramped. However, having too many small pieces of furniture can make the room look cluttered and busy. So, it's important to get a few different pieces that add up to one cohesive whole.
The bed is the most important piece of furniture in the bedroom because it's what you'll see first and spend most of your time on. Since personal styles and preferences can change, it could be a good idea to look into bed frames that are elegant, comfortable, and that can be incorporated into different styles seamlessly. In order to do that, look for those that have nicely padded headboards and that don't have excessive ornate carvings in the design or colors that are too bold.
Feel free to play around with the other furniture pieces, and remember that it's always better to mix it up, instead of having everything match perfectly. Adding a new throw pillow to the chair, or painting your dresser in a creative way can give it a whole new look.
Personal Touch
Sometimes you can redecorate your bedroom exactly how you wanted, and still feel like something is missing. It's important to be comfortable in your own space, and that includes having some personal touches around the room. This can be anything from a wall hanging, to a special knick-knack on the dresser. Mix up the items that you have so that they don't look too matchy-matchy or like something out of a catalog.
Doing a small DIY project that suits your interests can be a great way to make your bedroom look unique. For example, you can make a terrarium if you have a green thumb, or create a mood board that contains your favorite images and inspirations. These are just a couple of easy DIY projects, but there are endless amounts to choose from.
You can even showcase your favorite books and movies by creating shelves that extend out from the wall and using materials like mason jars (for movie collections) or wood (for books). This is a very budget-friendly way to make your bedroom look personalized, even if you don't have much money to spend.
Paint
Painting your room can be scary because you might not know what the final result will look like. But, with a little courage, you can do it! One of the most popular paint colors for bedrooms is white because it allows other decorative pieces to stand out, and provides a backdrop that makes everything else pop.
However, if you want to go for bolder paint color, then you should go for a shade that isn't going to make the space feel too crowded. Try looking at different shades of grey, or green paint colors to get a peaceful mood going in your bedroom. You can also go full out on an accent wall, that way it's the focus of the room. You can use different colors and create interesting geometrical shapes for a fun and eye-catching effect.
When you paint your bedroom, always remember to use high-quality paints that don't fade easily so that they maintain their look for years to come. Most importantly, make sure to use paint that has low or no-VOC (volatile organic compound) levels. This is because they can be harmful to your health and you should always check for this before investing in any type of painting supplies.
Change The Layout
Sometimes the furniture arrangement in your bedroom can be so stagnant that you don't even notice it. But, when you change things up a bit by putting pieces of furniture in places that are unexpected or different from what you're used to, then this allows for new ways to enjoy them.
For example, instead of having your bed on one side, try putting it in the middle of two walls so you can observe your room from different angles. You should also experiment with turning pieces of furniture around to see what kind of aesthetics they bring into your bedroom. You'd be surprised at how such a simple change can add a whole new flair to the room.
If there are any items that clutter the space, then you should put them in storage or use them for other purposes instead. This is a surefire way to make your bedroom as open as possible, and declutter the room at the same time.
Lighting
Having great lighting is one of the most important aspects of decorating any type of space because it's always better to see than to not be able to see. But, you can't just have too much light in your room because this can make it feel like a hospital, and it can even cause sleep problems if you're exposed to too much of it.
The best lighting for bedrooms is task lighting that's directed towards things like reading or getting dressed at night, and ambient lights that make the overall space look good. These are usually soft and dim, and they guide your eyes towards the most interesting parts of the room.
One of the best ways to create ambient lighting in a bedroom is by using lamps, but you can also install overhead lights that make everything look cozy. You can even add bookcases or other types of storage beneath window seats for extra illumination around the room. However, avoid adding lights that are in the ceiling because this can make the bedroom feel too open.
Although there are some bedroom makeover tips that are good for just about any type of design, finding out what works best for you is all part of the fun. Whether your style is rustic or minimalist, these makeover tips are sure to come in handy when you're working on your own bedroom transformation! Don't be afraid to mix styles and experiment with different colors and arrangements, because this is what will make the space look like your own. At the end of the day, it's how you feel in your bedroom that matters most.
Continue reading:
Recap