Last updated on January 5, 2023
The choice of an area rug can anchor the living room decor, it can also make or break it. Here are 12 new ideas for your inspiration.
The living room is the heart of the home, the center of family life, and the guest area. A living room should be welcoming, comfortable, and relaxing, and it is the main place where you and your family spend time together. Therefore, it is important that this place is comfortable, well-lit, and has an aesthetic appeal.  The centerpiece of any living room is the area rug. It is also sometimes called a floor rug, area rug, or just a rug. The area rugs you choose for your living room can make or break the room's aesthetic and comfort appeal. A room with a well-chosen area rug can make it one of the most inviting rooms in the house.
Area rugs add a touch of color and pattern to any room. Some choose area rugs to tie together the look of their room, while others choose them to add a pop of color and bold statement to their room. No matter what reason you have for adding an area rug to your home, knowing what style of an area rug to choose for your room is an important aspect of picking out your new rug. Below are some tips on choosing your area rug design.
Table of Contents
Boho Rug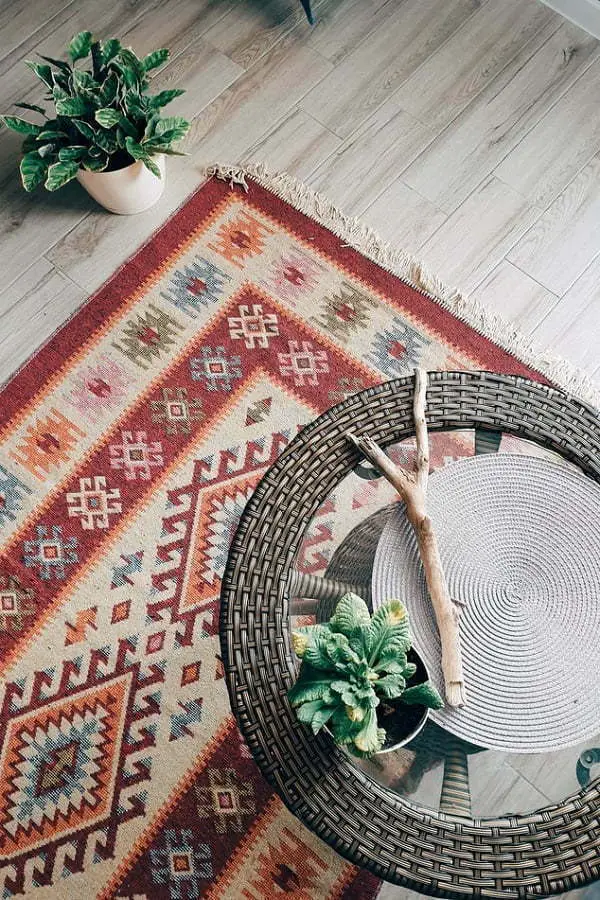 The boho or bohemian style is loaded with artistic and busy patterns which express a wanderlust vibe. They are global-inspired designs that can be made up of African mud cloth, batik styles, and solid geometric throw pillows.
Maze Rug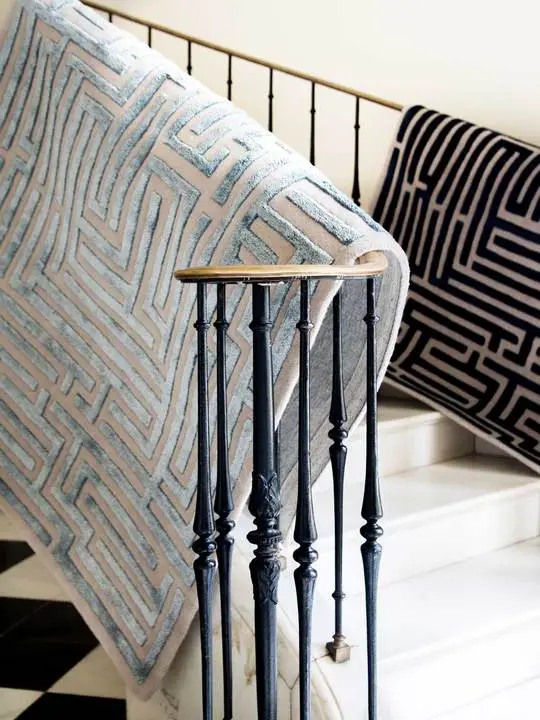 Maze rugs from Kevinfrancisdesign.com with a tufted design that will make your bare feet get lost in the maze are unique and mesmerizing in modern living room decor.
Mid-century Modern Style Rug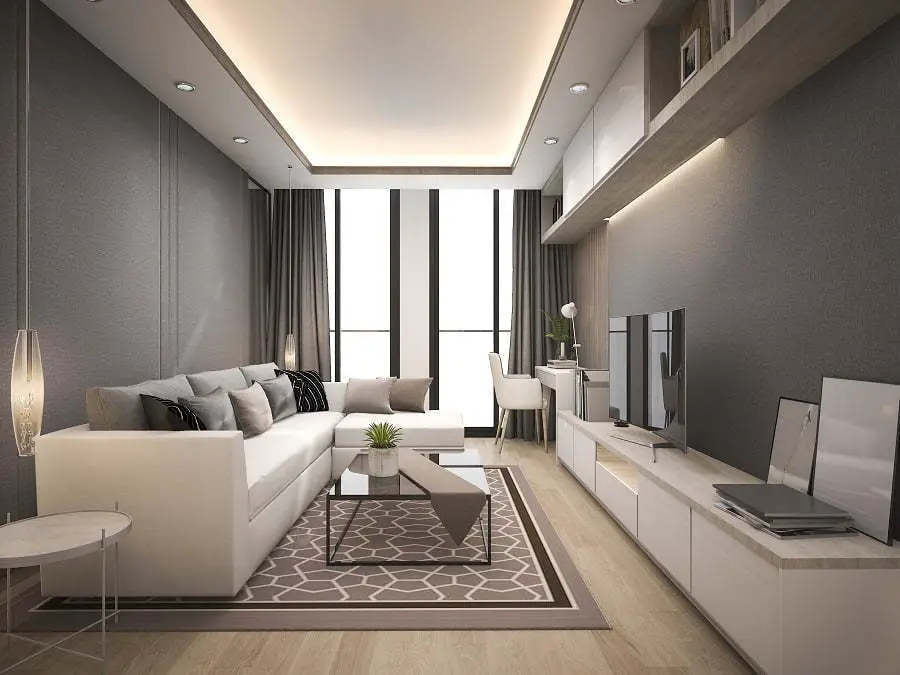 The sleek and timeless design is still popular and wanted in many décor designs. It is important to understand the history of this style and create an effortlessly modern mix with it. The key is understanding how its history works and selecting any color palette or pattern that would match well with your vibrant surroundings. Working on these two areas will ensure you find the perfect rug every time. Rugs have various colors, color palettes, or patterns, so there are plenty to choose from when creating a modern decoration style inside your living room space.
Shag Rug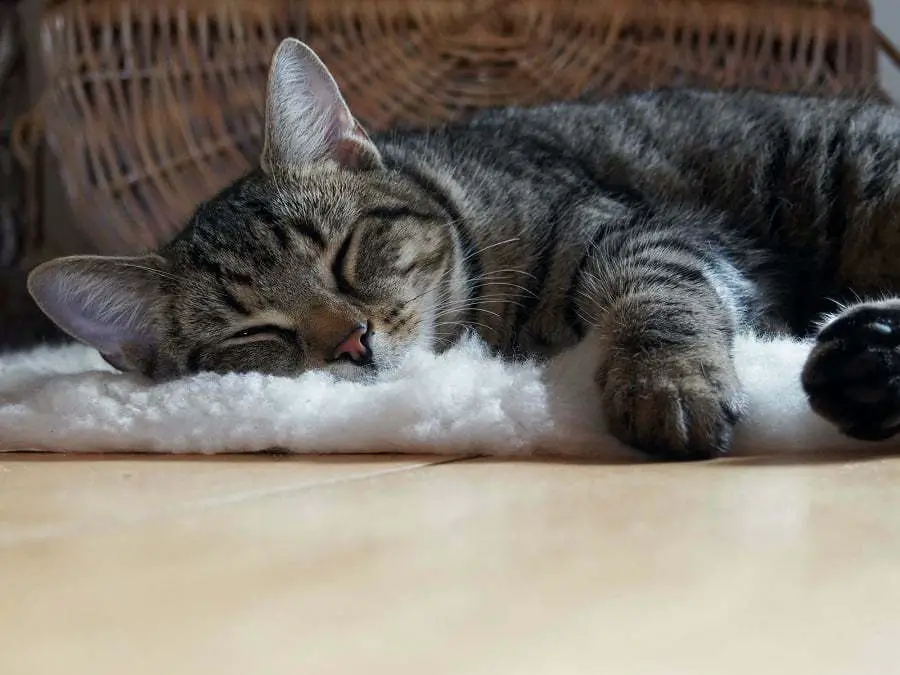 Shag rugs are a kind of rug made with thick, curled or loosely packed fibers. Shags have an uneven, textured surface and come in many different colors and patterns. Some may see shag rugs as messy, but they also can be beautiful. They are usually soft, which would make them a good choice for small children who love to explore and crawl. But because cats like to enjoy them, too, you might want to consider your personal pet situation before buying an organic version.
Blue Rug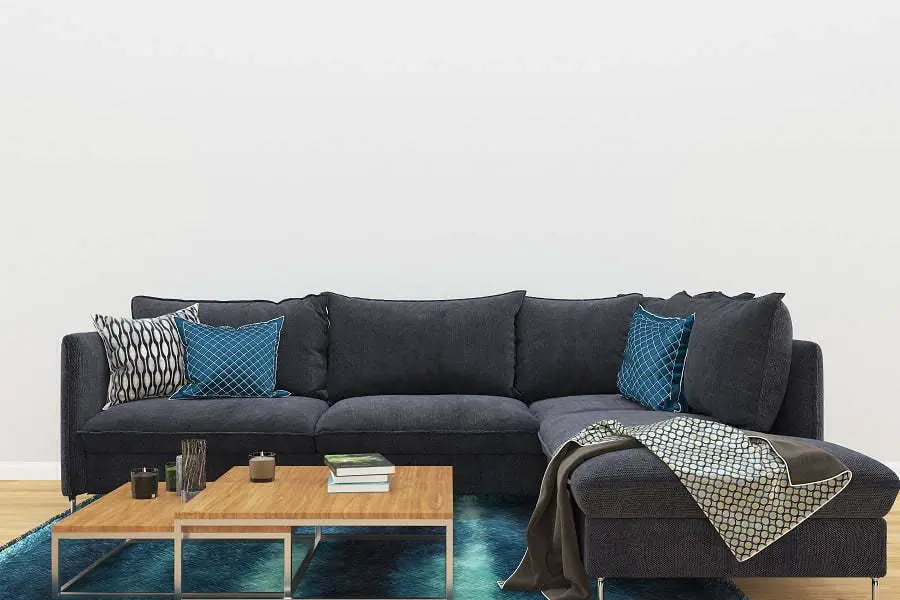 You can create a beach-like atmosphere in your living room by buying an ocean blue rug and a few accessories.
Striped Rug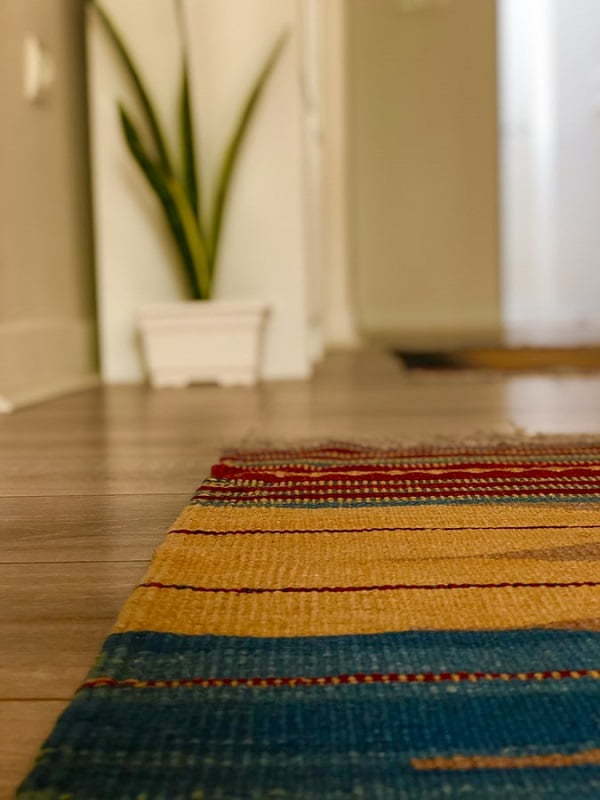 The striped rug adds sophistication to any space. Stripes can sometimes make an environment seem trippy, but they can also lend pieces of trend and newness to the classic stripe pattern. Also, the broken stripes are emerging to be quite cool, especially ones that do not align correctly. If you want more drama in your room, then black and white stripes are a bold choice (especially if you have rustic style). Generally, people will go crazy with uneven stripes, but these offer a subtle take on this style influence while still significantly adding a fresh and modern feeling to your space too.
Graphic Rug
Your living room can have art put on the walls, or you could be adventurous and put art on the floor, such as a graphic rug. The bold lines are like a gallery feel. It will be important to consider color when choosing a rug for your area because it makes everything else in the space cohesive.
Chevron Rug
Rihanna has a black and white vibe throughout her living area; however, she included colorful touches via her bright pink pendant light collection and turquoise accessories.
Eclectic Rug
Red design and relaxed denim blue combination of colors make up the perfect balance between the youthful decor and more mature style.
3D Rug
The 3D rug is a trend now and in the last few years. These rugs are very high quality and razor-sharp. Classic Art Deco modeling is an apt choice for this elegant living room that combines contemporary furniture with classic architectural bones.
Moss Green Rug
Many people find living room decor too thorny to create without help. A great way to make a moss green rug idea is with a few accents. You can either spotlight your single or lone plant on an accent table with a decorative lamp nearby, place family pictures in frames on different parts of the room, get new cozy throws for the sofa and designer furniture for the fireplace area.
Geometric Rug
The geometric pattern brings some movement and contrast into the room, echoing grey and white wall colors. A rug with a geometric pattern may help bring life to any room, giving it extra contrast and making it feel vibrant. To reflect this same feeling in rooms that are all white or grey without color variation, bringing in any other kind of design would be successful for a change.
Continue reading: