Last updated on September 25, 2022
Birthdays are yearly reminders of how far an individual has come. All of us often make intensive efforts to ensure the special day of our loved ones is celebrated such that it becomes a lifetime memory for them.
However, no matter how stunning the celebration is, it ends before you think, and with years, the memory of the precious moments fades too.
However, over the years, people have found ways to preserve the good days with them forever. What started with photographs and videos has now evolved to compiling the two to formulate a film that gives you a complete throwback to the day and allows you to re-experience the event in its entirety.
If you have been thinking of getting your loved one a birthday present that they can look back on for years and store with them forever, you don't have to look further. Create a birthday video!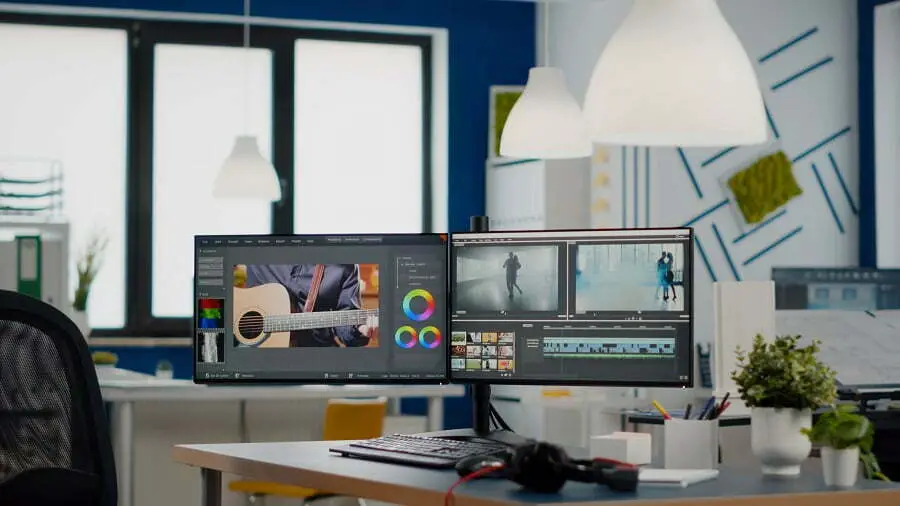 With the wide options video-making options available, it's natural to be perplexed as to which one to choose. Here we have put together the five best birthday video makers that you can select from! 
Table of Contents
Celebrate
Celebrate allows you to create a video gift effortlessly. It offers pro tools and drag-drop editors, which help you create a professional and beautiful video within about 15 minutes. It also facilitates the addition of GIFs, pictures, and your favorite music piece or tune. 
A special feature of Celebrate is that the tool helps you in the video-making process from scratch. It aids the creation of a video-making invite, which can be sent to friends and family you wish to involve in the video gift. The invite can be easily accessed without logging in or installing any application, which comes as a huge advantage.
Further, there are no device restrictions when it comes to Celebrate, so you can film a video using any device. All the clips created are in HD quality and are automatically added to your account. Once all the videos are received and organized, you can add in your personal touches and share your creation on a special day!
Celebrate offers packages ranging from $4 to $ 19 annually, which is definitely worth the features that come with it. 
Animoto
Animoto, a video-making application, is a great choice for android and iOS users. It enables the users to import photographs and videos instantaneously. These can then be arranged in any way and designed according to your preference.
It has in-built 50 video styles and a rich music library, additional to which there is a voiceover option as well! You can also add text to the created video to enhance it and make it more meaningful. Animoto is free to download, but the pricing plans start at $8 per month.
Filmora Go
Filmora Go comes with an array of themes that can be incorporated into your birthday video. There is also a good collection of fonts in the application that allows you to write fancy notes throughout. Filmora Go is compatible with Android and iOS devices.
There is a multitude of royalty-free tracks that can be added to your video, making it even more enjoyable. You can crop videos, select an aspect ratio, use the voiceover feature, and do so much more using this application.
The created video can be downloaded and saved on the device or can directly be shared on social media platforms like Facebook, Instagram, and so on. A cherry on top is that Filmora Go is completely free.  
Birthday Video Maker
If you do not have an Android, then Birthday Video maker is not for you. However, if you do, then Birthday Video maker is all that you need. Using this tool, you can create slideshows from photographs, and in case you want to include videos, you can install the birthday movie creator application.
You can select from a range of happy birthday default frames and save time and effort on typing out and choosing fonts.
Although Birthday video maker has no royalty-free music, it allows you to add tunes that are saved on your SD card. This application is completely free of cost and allows you to create good-quality videos on the go. However, if you go for Birthday Video Maker, you will have to settle for and tolerate frequent ads. 
Magisto
Magisto is a free video-making application that offers smart video editing styles to have the perfect video for your loved one's birthday. All you have to do is install the application on your device, launch it and import the footage you want to edit. You can then apply filters, effects, text overlays, music, and so on. Magisto can also help you create slideshows. It is operated by AI that does the work for you, thereby ensuring quality. 
All in all, video-making tools have the capacity to create magic and simplify the task of video-making to a great extent. So, choose the right one for you and get started on making a video gift that will spread a smile across your loved one's face and will be cherished forever. 
Continue reading: