Last updated on June 12, 2023
Discover unique boho bathroom ideas that will inspire you to create a relaxing, stylish, and eclectic space perfect for unwinding after a long day.
Bohemian style is all about embracing a carefree and eclectic aesthetic that celebrates individuality and creativity.
And what better place to infuse this vibe than in your bathroom? From bold patterns and vibrant colors to natural textures and unique decor pieces, there are endless ways to bring boho charm into your bathroom.
Table of Contents
Bohemian Patterned Shower Curtain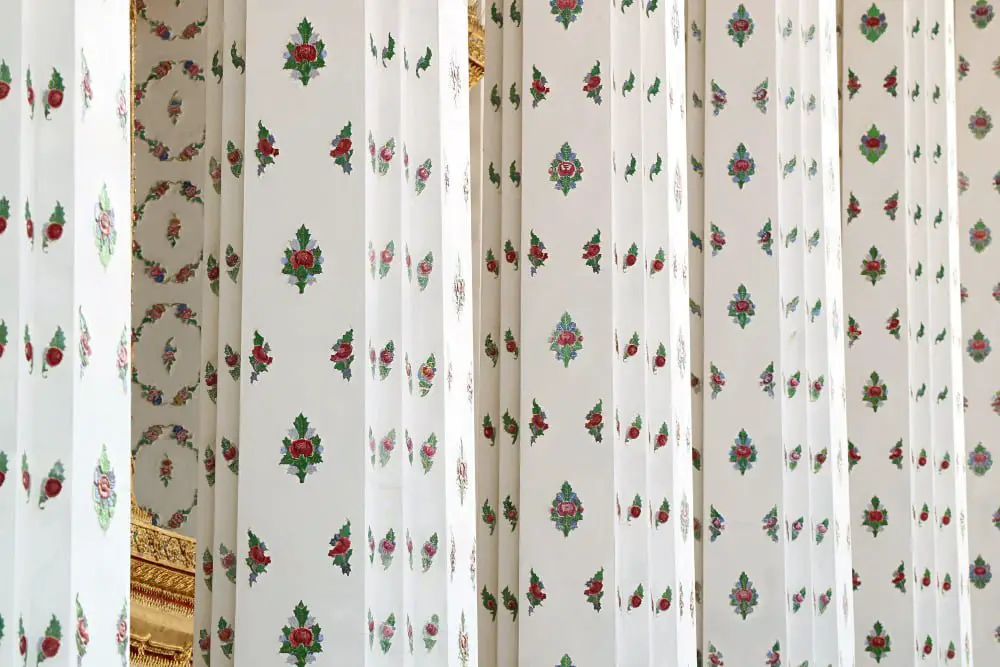 Bohemian patterned shower curtains are a great way to add some personality and color to your bathroom. These curtains often feature bold, eclectic patterns that can instantly transform the look of your space.
From intricate mandalas to playful tassels, there's no shortage of options when it comes to boho-inspired shower curtains.
When choosing a bohemian patterned shower curtain, consider the colors and patterns already present in your bathroom decor. If you have neutral walls or tiles, you might opt for a bright and colorful curtain as an accent piece.
Alternatively, if you already have plenty of color in your space, choose a more subdued option with earthy tones or subtle prints.
Macrame Wall Hangings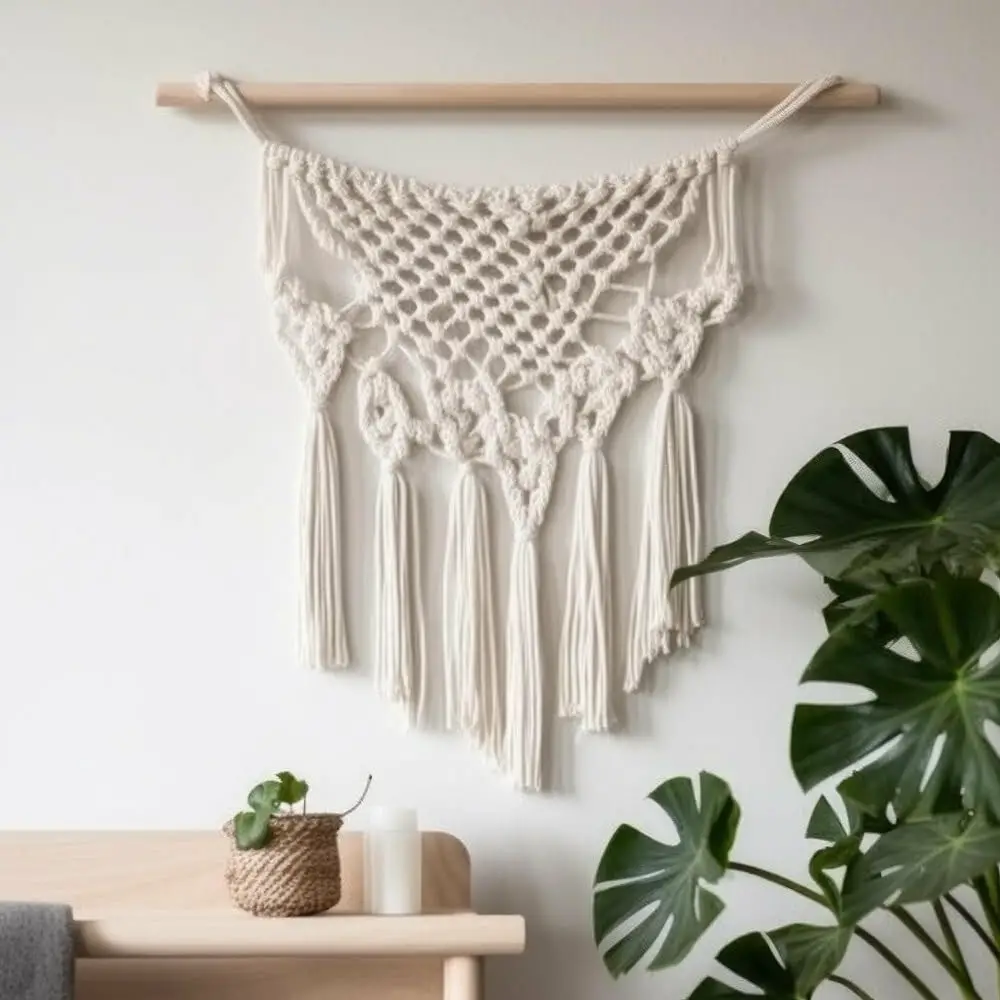 These handmade pieces come in various sizes, shapes, and designs that can complement any decor style. You can choose from intricate patterns or simple knots depending on the look you want to achieve.
Hang them above your bathtub or toilet for an eye-catching focal point, or use them as part of a gallery wall display with other art pieces. Macrame wall hangings also make great DIY projects if you're feeling crafty!
Rattan Storage Baskets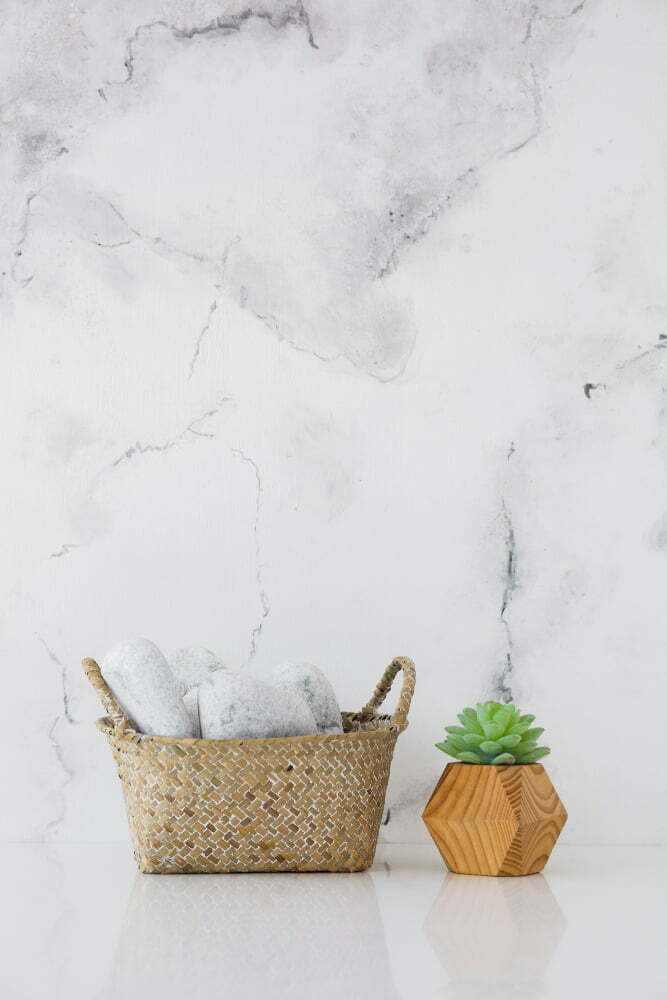 These baskets come in various sizes and shapes, making them perfect for storing towels, toiletries, and other bathroom essentials. They can be placed on shelves or under the sink for easy access.
Rattan is a durable material that adds texture and warmth to any space. Plus, it's eco-friendly! You can find rattan storage baskets at many home decor stores or online retailers in different colors and designs that will fit perfectly with your boho-inspired bathroom theme.
Vintage-style Mirrors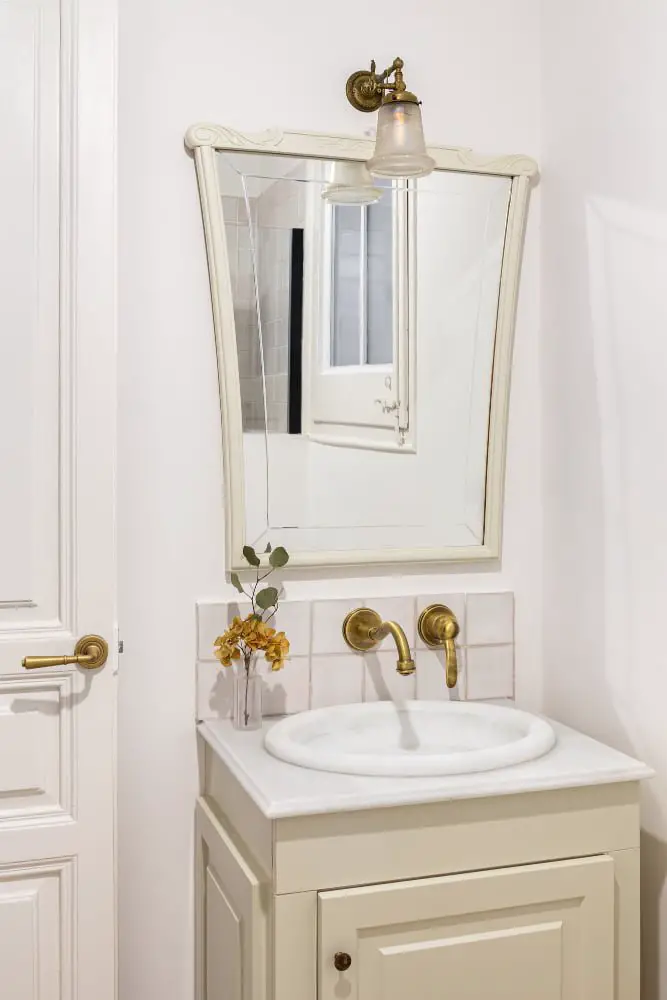 They add character and charm while also serving a practical purpose. Look for mirrors with ornate frames or distressed finishes to achieve the vintage look.
You can find these types of mirrors at thrift stores, antique shops, or online marketplaces like Etsy. Hang one above your sink or vanity area for an instant focal point in your bathroom design scheme.
Alternatively, you could create a gallery wall of vintage-style mirrors in different shapes and sizes for an eclectic touch that's sure to impress guests!
Mismatched Towel Sets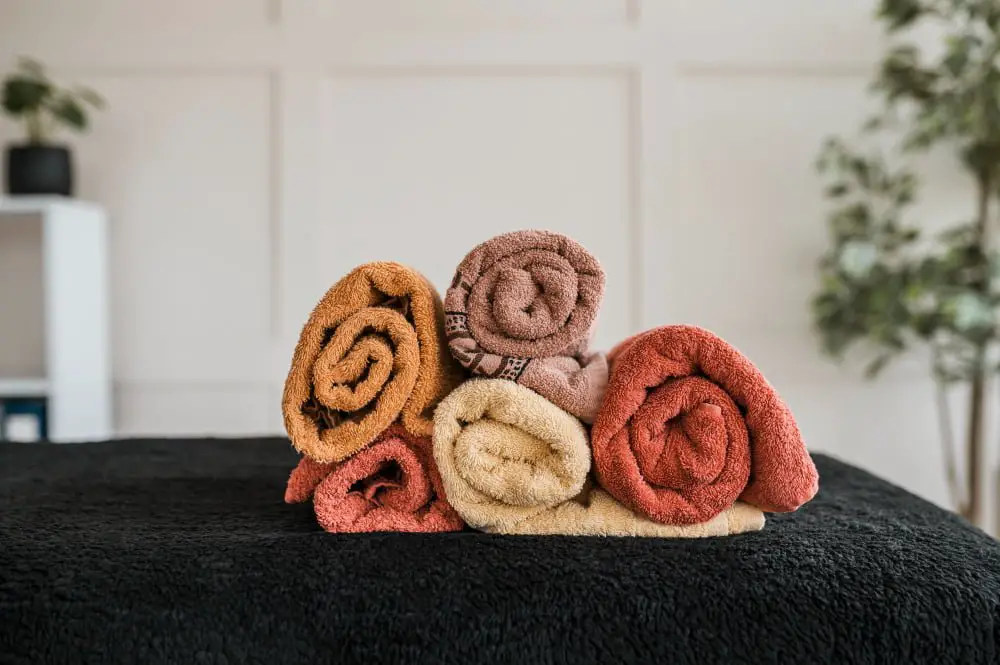 Instead of sticking with the traditional matching set, mix and match different colors, patterns, and textures for a more eclectic look. You can even incorporate vintage or handmade towels for an added touch of uniqueness.
Not only does this add visual interest to your space but it also allows you to showcase your personal style in a fun and functional way. Plus, if one towel gets stained or worn out over time, you won't have to replace the entire set – just swap it out with another mismatched option!
Wicker Light Fixture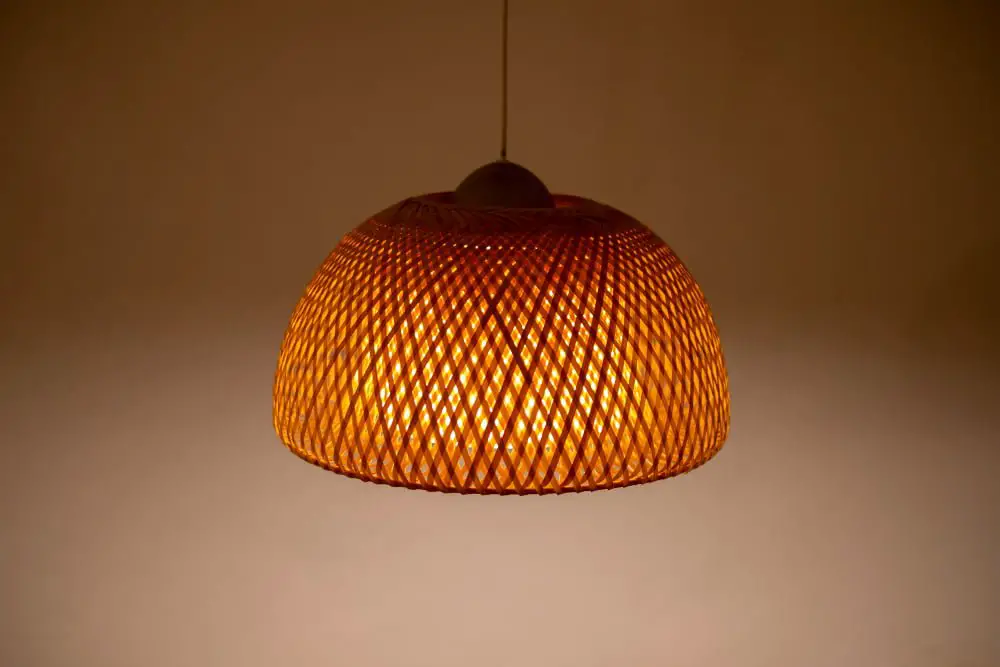 These fixtures come in various shapes and sizes, from pendant lights to chandeliers, making it easy for you to find one that fits your space perfectly. The natural material of wicker also adds an organic feel that complements the earthy tones often found in bohemian decor.
Hang a wicker pendant light above your bathtub or place a small chandelier over the sink area for an instant style upgrade. Woven rattan shades can also be used on existing light fixtures as an affordable DIY option if you're looking for a quick update without replacing the entire fixture.
Dried Plants and Florals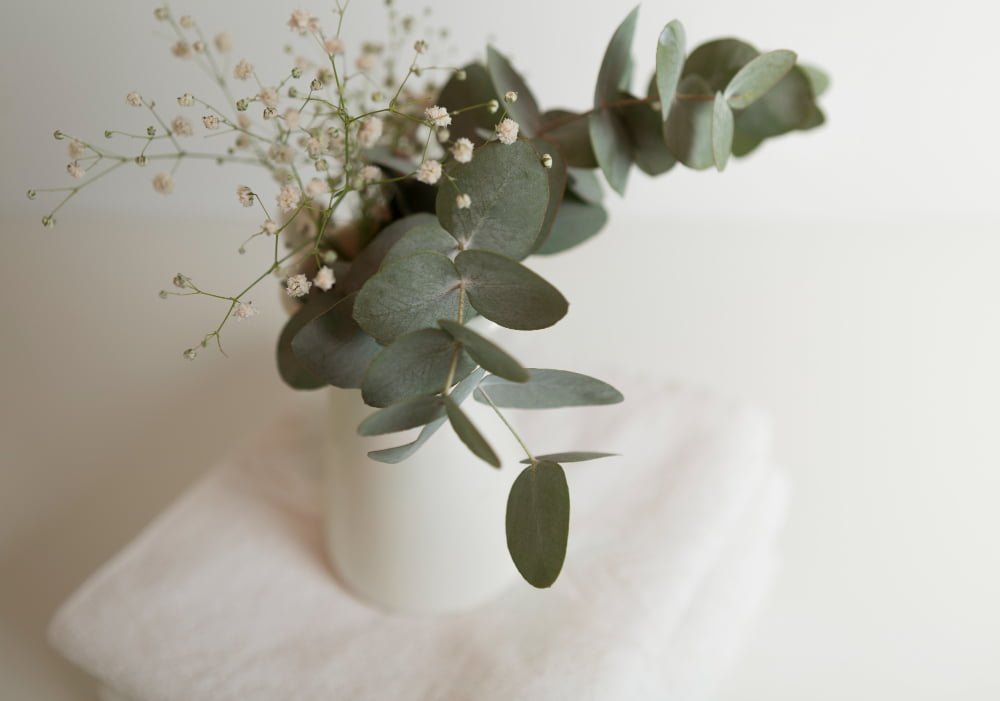 Not only do they look beautiful, but they also last longer than fresh flowers and require less maintenance. You can create your own dried flower arrangements by hanging them upside down in a dark, dry place for several weeks until they are fully dried out.
Once you have your collection of dried blooms, display them in vases or jars on shelves or countertops throughout the space for an effortless boho touch that will bring life into any bathroom design scheme. Some popular options include eucalyptus branches, lavender sprigs, pampas grasses and wildflowers like daisies or sunflowers – all of which will give off their natural scent long after being picked!
Plants and Greenery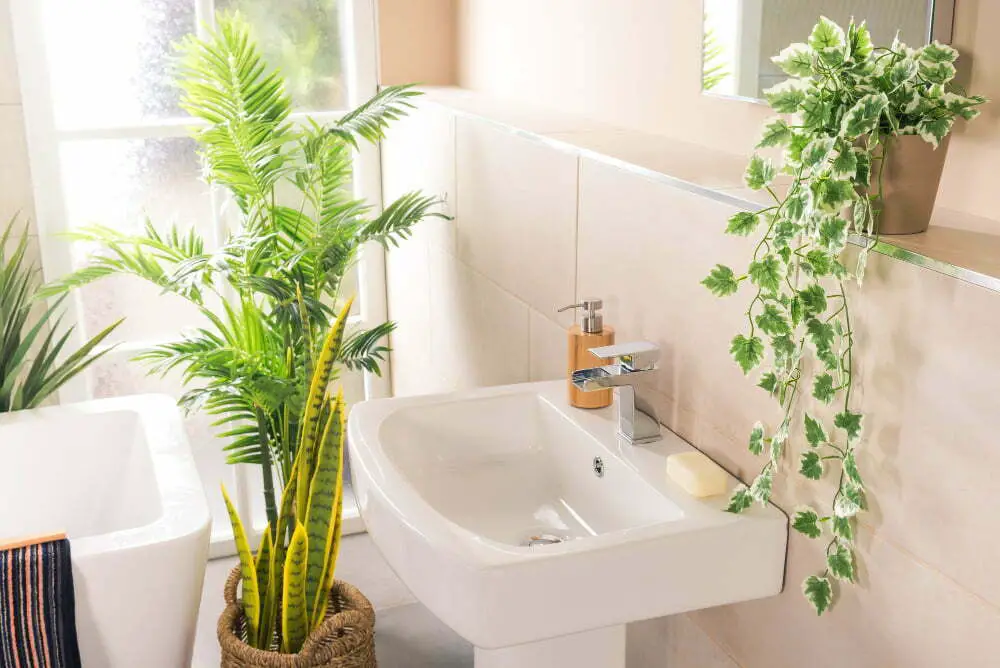 They add life, color, and texture to the space while also purifying the air. You can choose from a variety of plants that thrive in humid environments such as ferns, spider plants or pothos.
Hanging planters or macrame holders are great options for small spaces where floor space is limited. If you have more room to work with, consider adding larger potted plants like snake plants or fiddle leaf fig trees near your bathtub for an extra touch of relaxation during bath time.
Don't forget to place them on shelves or windowsills where they can get enough sunlight!
Earthy Color Schemes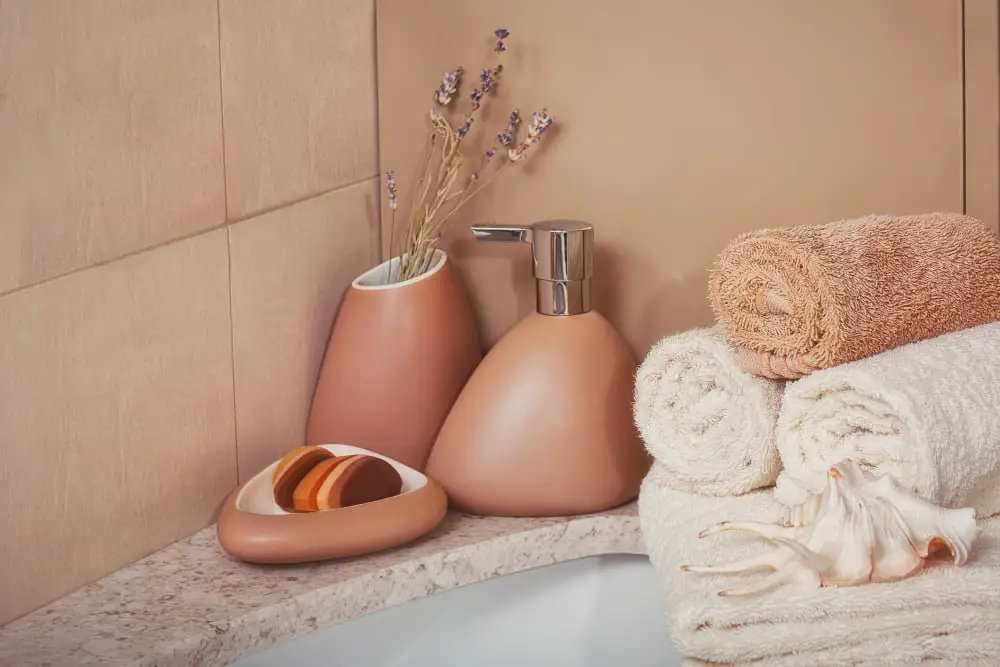 Think shades of brown, beige, green, and rust. These colors can be incorporated in various ways such as through the use of natural materials like wood or stone for flooring or countertops.
You could also opt for earthy-colored tiles on the walls or shower area to create a cohesive look throughout the space.
Another idea is to add pops of these colors through accessories like towels, bath mats, and even artwork on the walls. This will help tie everything together while still allowing you to have fun with different patterns and textures.
Textured Rugs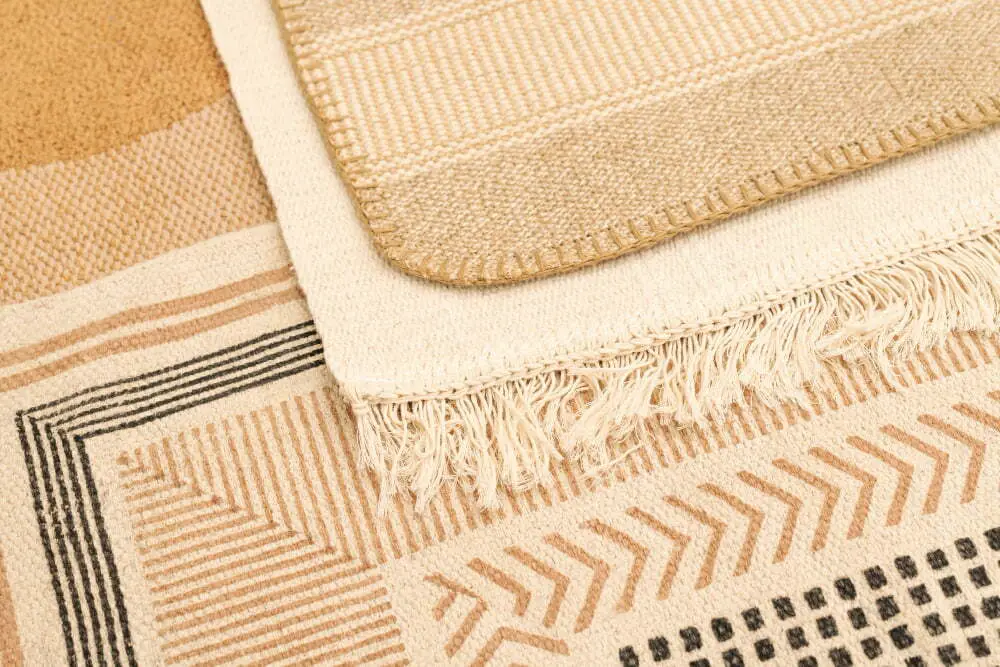 Look for rugs made from natural materials like jute, sisal, or wool that have a chunky weave or shaggy texture. These types of rugs not only feel cozy underfoot but also bring in an organic element that complements the earthy vibe of bohemian decor.
Consider layering multiple textured rugs in different sizes and shapes for added interest and dimensionality. You can also mix patterns by pairing a textured rug with one featuring bold prints or geometric designs to create an eclectic look that's uniquely yours.
Eclectic Print Wallpaper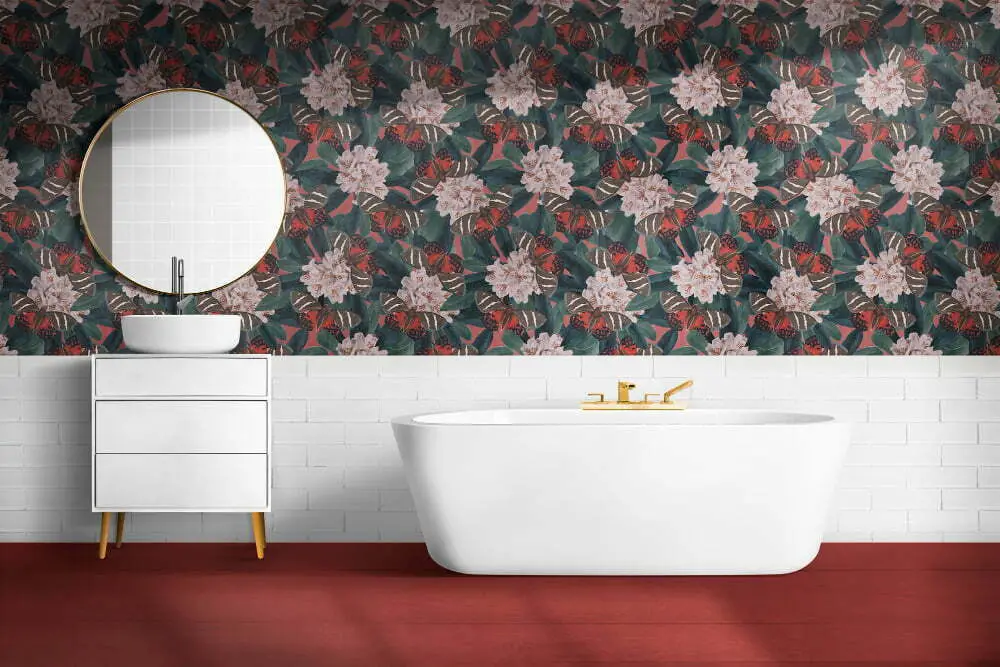 This type of wallpaper features bold, colorful patterns that can range from floral designs to geometric shapes. When choosing an eclectic print wallpaper for your bathroom, consider the size of the space and how much pattern you want in the room.
If you have a small bathroom, opt for a smaller-scale pattern or use it on just one wall as an accent. For larger bathrooms, go all out with a big and bold design that will make a statement.
Pairing eclectic print wallpaper with natural materials like wood or stone can create balance in the space while still maintaining its bohemian vibe.
Freestanding Copper Bathtub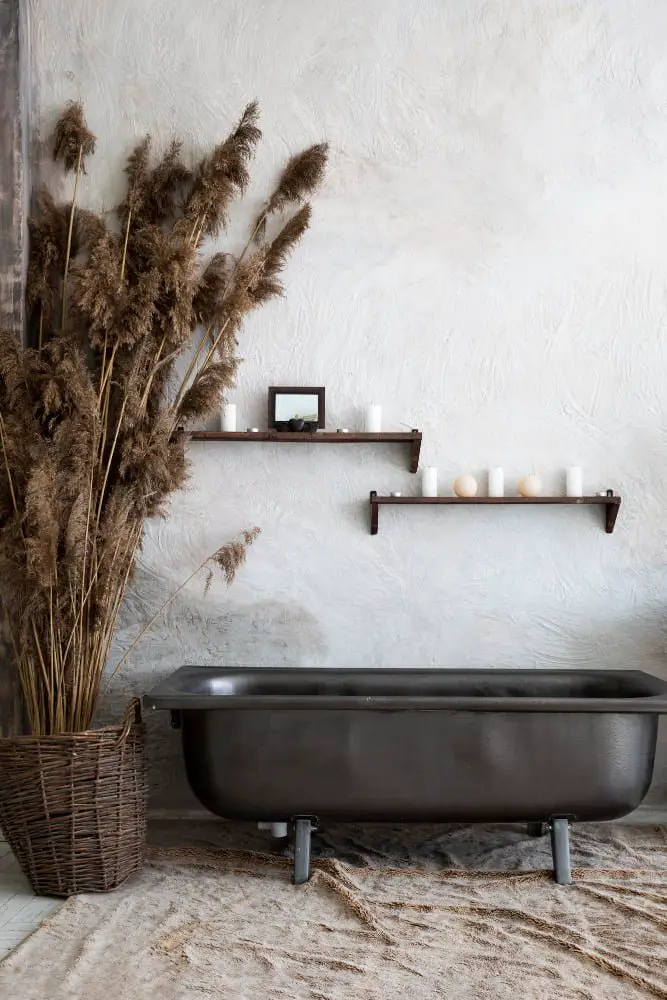 The warm, rich tones of the copper add an earthy element to the space while also creating a focal point. Copper bathtubs are known for their durability and heat retention properties, making them perfect for long soaks in the tub.
Pairing it with natural stone or wood accents can create an even more rustic feel in your bathroom design. If you're looking for a statement piece that will elevate your bohemian decor, consider investing in a freestanding copper bathtub as part of your renovation project!
Reclaimed Wood Wall Shelves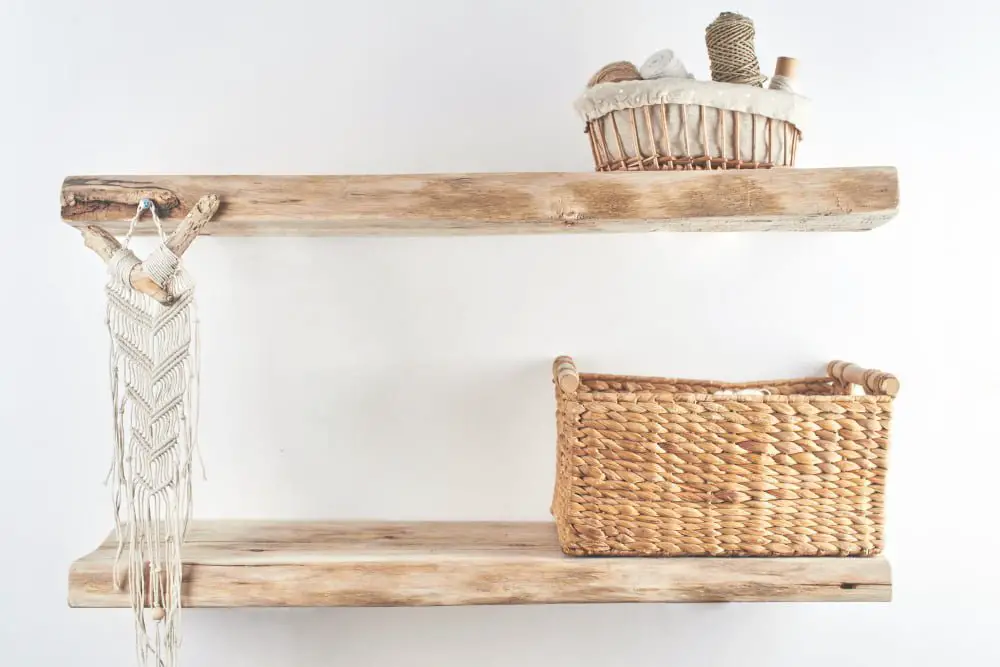 Not only do they provide extra storage space, but they also bring in an element of natural texture and warmth. You can find reclaimed wood shelves in various sizes and styles, from rustic floating shelves to industrial pipe shelving units.
They're perfect for displaying plants, candles or other decorative items that will give your bathroom a cozy feel while keeping everything organized at the same time. Plus, using reclaimed materials is an eco-friendly choice that adds character and history to any space!
Natural Stone Sink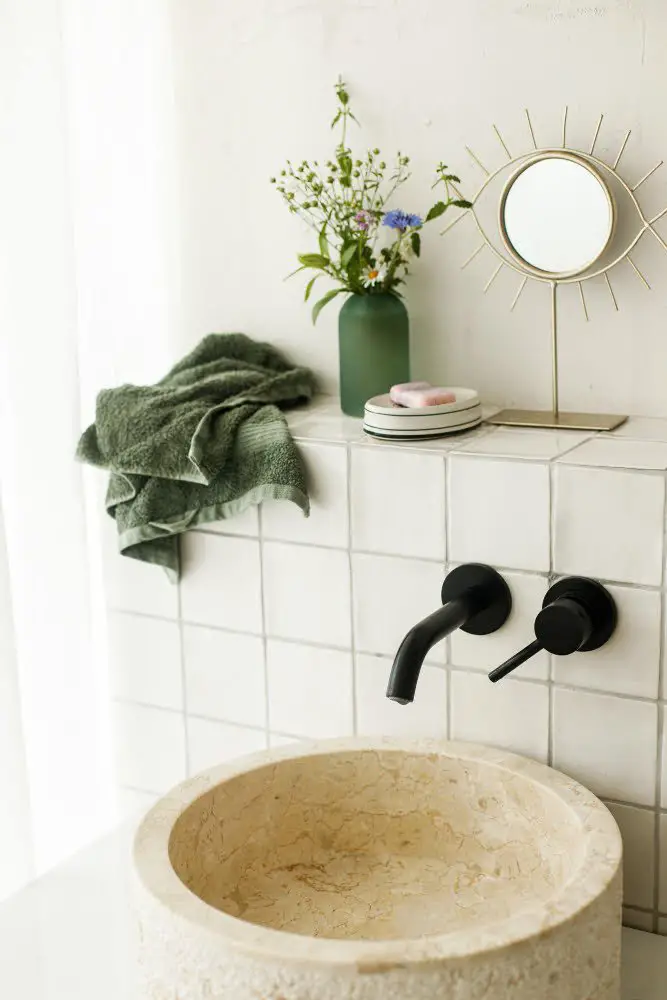 These sinks are made from materials like marble, granite, or onyx and can come in a variety of colors and patterns. The natural variations in the stone make each sink one-of-a-kind, adding character to your space.
Pairing a natural stone sink with other earthy elements like wood accents or greenery creates an organic feel that fits perfectly with the bohemian aesthetic. While these sinks may be more expensive than traditional porcelain options, they are durable and long-lasting investments that will elevate your bathroom's style for years to come.
Exposed Brick Walls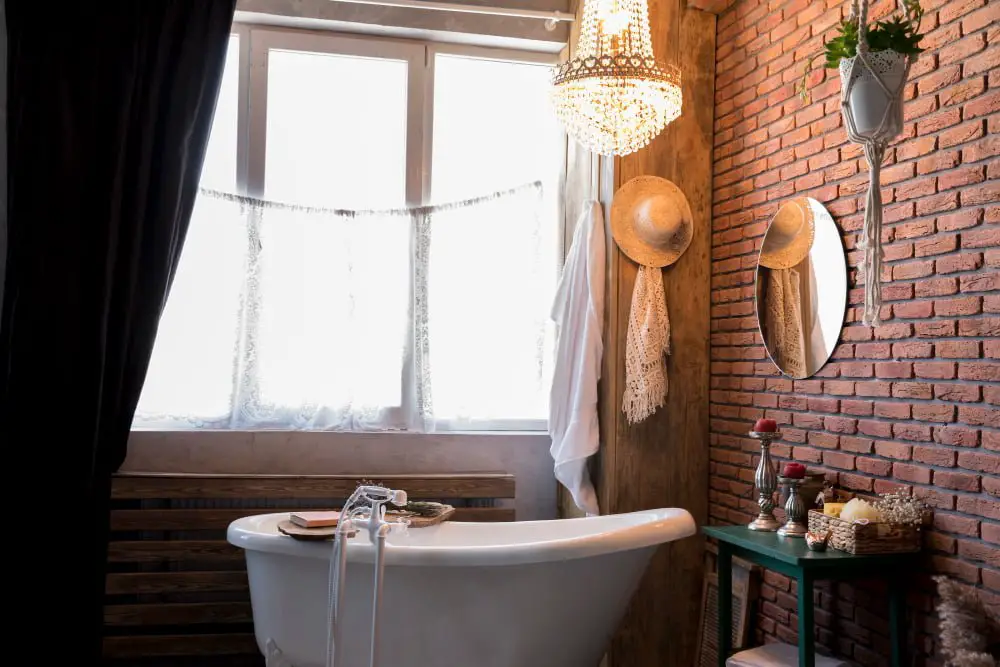 They add texture and warmth to the space, creating an inviting atmosphere. If your bathroom already has exposed brick walls, consider leaving them as is or giving them a fresh coat of paint to match your color scheme.
If you don't have any exposed brick but want the look, there are several ways to achieve it without tearing down drywall. You can use faux-brick wallpaper or panels that mimic the real thing for an easy DIY project that will transform your bathroom into a stylish oasis with minimal effort and cost involved!
Hand-painted Tile Backsplash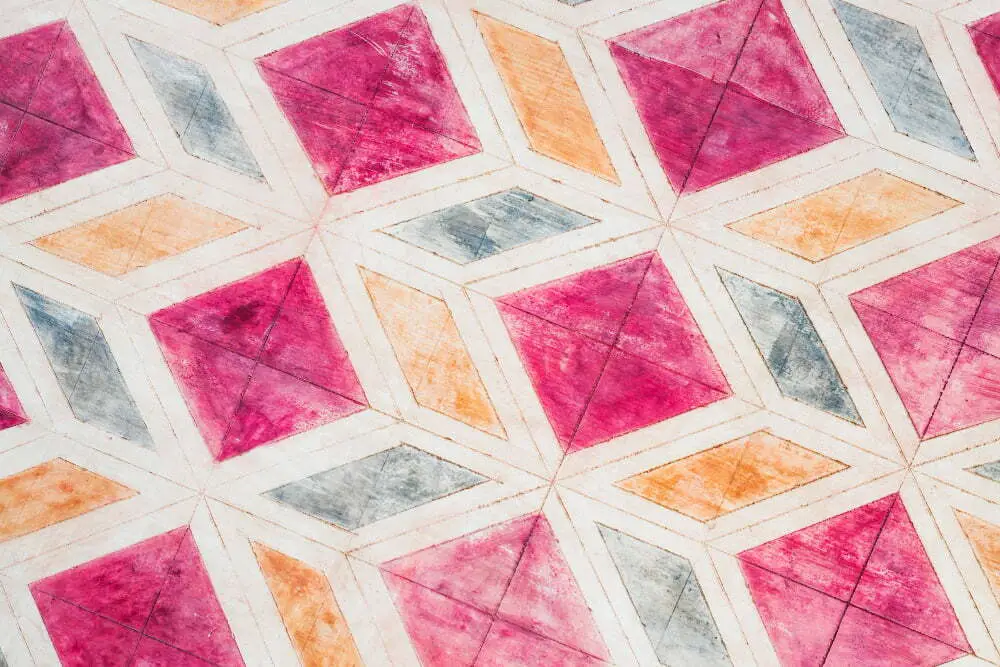 These tiles are often inspired by traditional Moroccan or Spanish designs, featuring intricate patterns and bold colors. The beauty of a hand-painted tile backsplash lies in its uniqueness – no two tiles are exactly the same, making it an excellent choice for those who want their bathroom to stand out from the crowd.
Plus, these tiles can be customized with any color scheme you desire, allowing you to create a truly personalized look that complements your existing decor perfectly. Whether you opt for bright and bold hues or more muted tones, a hand-painted tile backsplash is sure to make your boho bathroom feel like an exotic oasis!
Funky Patterned Floor Tile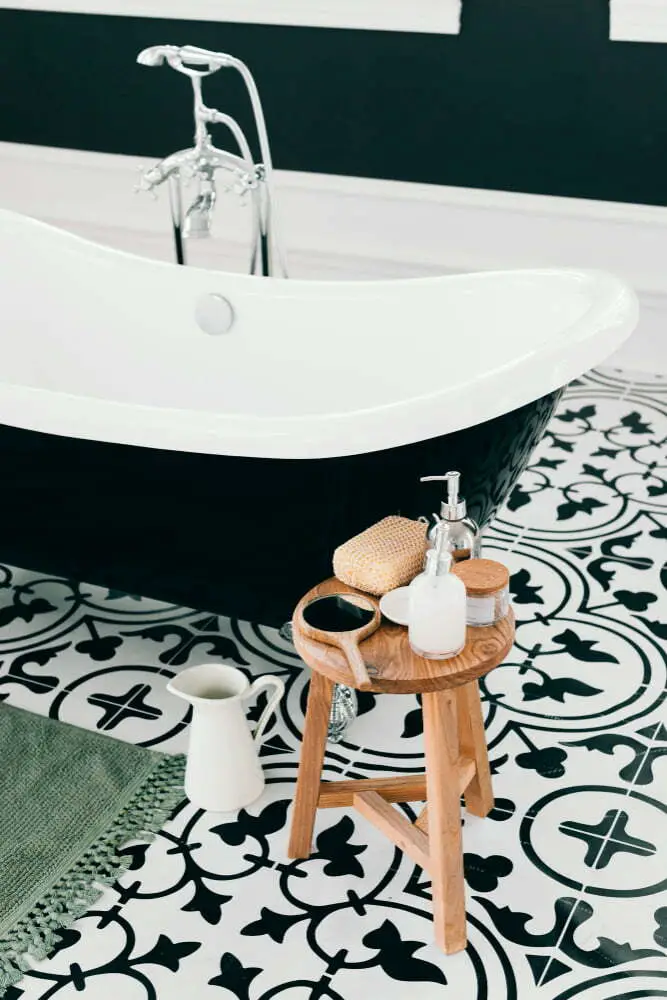 These tiles come in a variety of colors and patterns, from bold geometric shapes to intricate floral designs. They can be used as an accent tile or cover the entire bathroom floor for maximum impact.
Pair them with neutral walls and fixtures for a balanced look, or go all out with colorful accessories and textiles for an eclectic vibe. Whatever your style, funky patterned floor tiles are sure to make a statement in any boho-inspired bathroom design!
Mix and Match Accessory Sets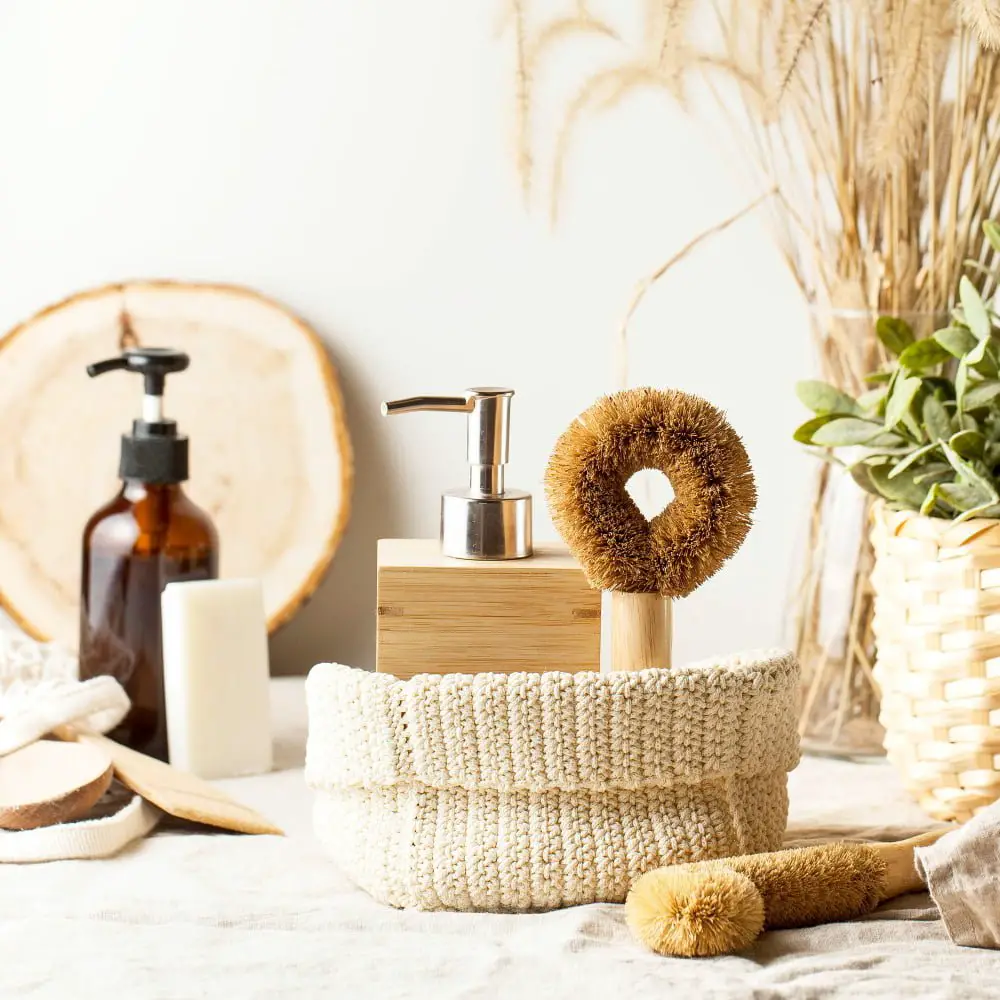 This can include everything from soap dispensers to toothbrush holders, as well as other decorative items like candles or small plants. The idea is to create an eclectic look that feels effortless yet intentional.
When selecting accessory sets for your boho bathroom, consider incorporating pieces with varying textures, colors, and patterns. For example, you might choose a set of ceramic jars in different sizes and shapes with intricate designs or opt for woven baskets in various shades of natural fibers.
Another way to add interest is by mixing metals such as brass or copper alongside wood accents like bamboo trays or teak soap dishes.
Antique Metal Hardware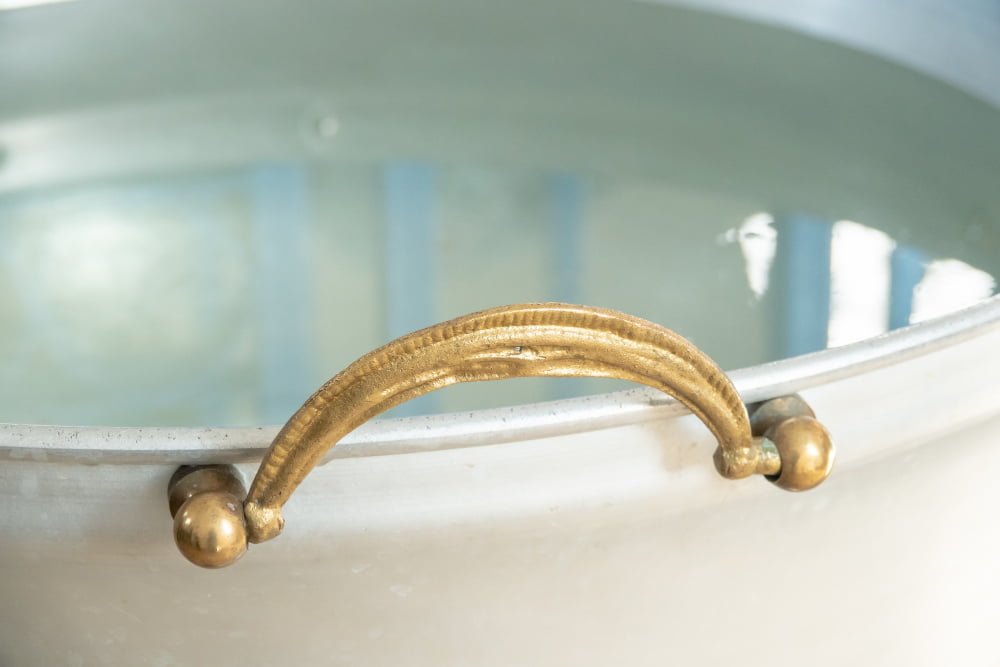 Look for vintage doorknobs, drawer pulls, and towel hooks in brass or copper finishes. These pieces can be found at flea markets or antique stores and will give your bathroom a unique touch that can't be replicated with modern hardware.
You could also consider repurposing old metal items like keys or locks as decorative accents on shelves or walls. The possibilities are endless when it comes to incorporating antique metal hardware into your bohemian-inspired space!
Macrame Plant Holders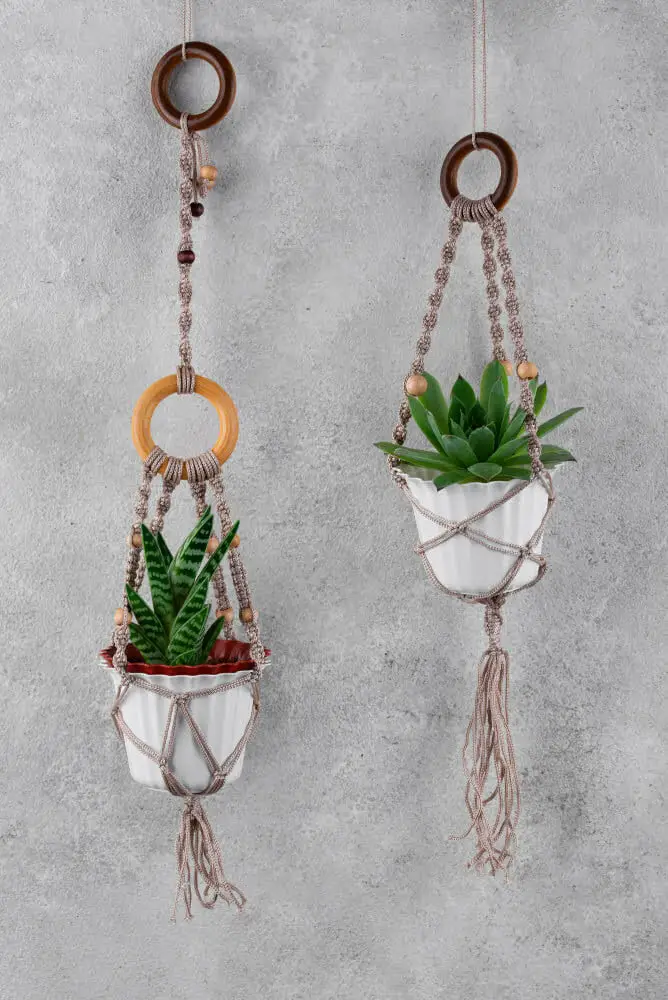 These handmade hangers come in various styles and sizes, making them perfect for any type of plant you want to display. You can hang them from the ceiling or attach them to the wall, creating a unique focal point in your bathroom.
Macrame plant holders also help save space on countertops and shelves while adding an organic touch that complements other natural elements like wood and stone. Whether you choose one large statement piece or several smaller ones grouped together, macrame plant holders are sure to bring some boho charm into your bathroom decor scheme.
FAQ
How can I make my bathroom look expensive?
To make your bathroom look expensive, utilize white cabinets, countertops, and linens while incorporating light neutral paint and high-quality towels and rugs for an elegant and sophisticated appearance.
What is bohemian bathroom?
A bohemian bathroom is an eclectic, rule-breaking space combining various colors, textures, patterns, plants, vibrant artwork, and sentimental items.
What are the essential elements to include in a boho-inspired bathroom?
Essential elements for a boho-inspired bathroom include eclectic patterns, natural materials, lots of plants, earthy colors, and vintage or global-inspired decor.
How can I incorporate eco-friendly materials in my boho bathroom design?
Incorporate eco-friendly materials in your boho bathroom design by using elements like reclaimed wood, low-flow fixtures, and non-toxic, sustainable textiles for towels and rugs.
What color and pattern combinations work best for a bohemian-style bathroom?
Colorful and eclectic patterns, rich jewel tones, and natural materials are ideal for creating a bohemian-style bathroom.
Continue reading: