Last updated on November 4, 2021
Use these tips to choose the best type of bedding for your bed and find the right linen to fit your lifestyle. Read on!
Each person spends a significant part of his life in a dream. Our well-being, mood, and health depend on full and good sleep.
To ensure yourself a comfortable and healthy sleep, you need to take into account every detail: the bed, pillow, mattress and even bedding should be of the best quality possible. For instance, The Bedspread Shop has one of the best collections of beddings of different colors.
In this article, we will just talk about the last factor, because most of us simply do not attach importance to it. And in vain, it is the bed linen that comes into contact with your body all night long, therefore, it can directly affect the quality of your sleep, making it comfortable and calm, or vice versa.
However, here already the majority of buyers have a question: "How to choose bed linen so that it is of high quality?" It is this article that we will look closely at this issue. What should you pay attention to first of all when choosing bed linen?
Table of Contents
Basic Parameters When Choosing Bed Linen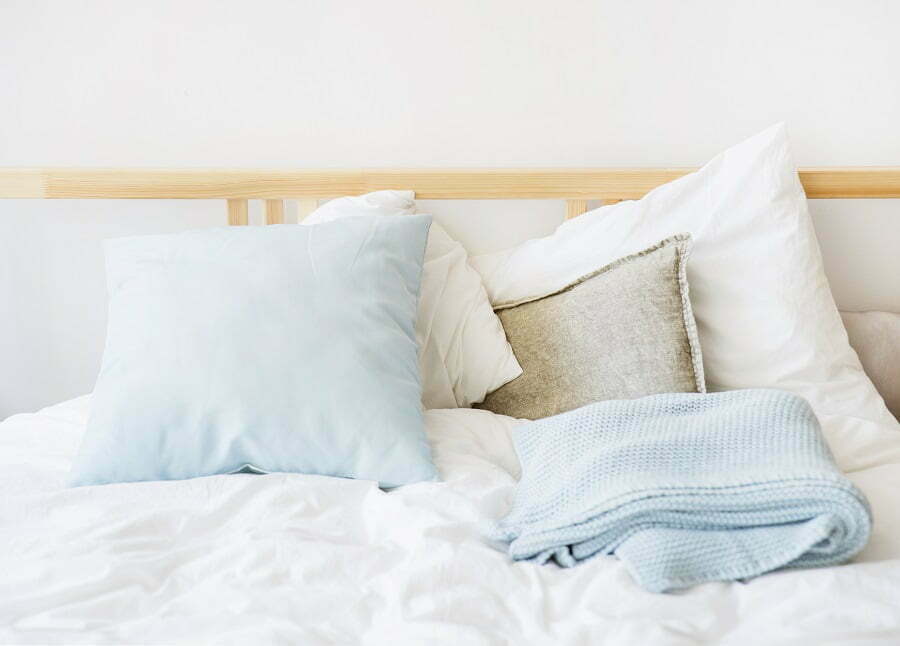 In order to choose really high-quality bedding, you should pay attention to such criteria as:
packaging and label;
canvas;
the density of the fabric;
seams;
smell;
bed linen sizes;
what fabric is the bed linen made of;
design.
Packaging and Label
What we first pay attention to when choosing a kit is, of course, packaging. A manufacturer that produces quality goods and values ​​its reputation does not skimp on packaging. Therefore, it is dangerous to pay attention to a product with a poorly printed and poorly adhered label that does not have the manufacturer's coordinates.
A quality bedding label should contain the following information:
the name of the manufacturer, with its coordinates;
the composition of the fabric (often not very conscientious manufacturers indicate in the very corner of the package/label and in small print);
the composition of the set and the dimensions of each of the products;
advice on care.
Seams
To choose quality bed linen, you need to look at its wrong side. Good linen should only be stitched with a linen seam.
If it is sewn using a regular seam and has raw edges, you should not buy it, otherwise, it will disperse along the seam after two or three washes. And also, you should pay attention to the threads with which the linen was sewn – they must be strong enough and strong enough, and match the color.
Most Popular Bedding Fabrics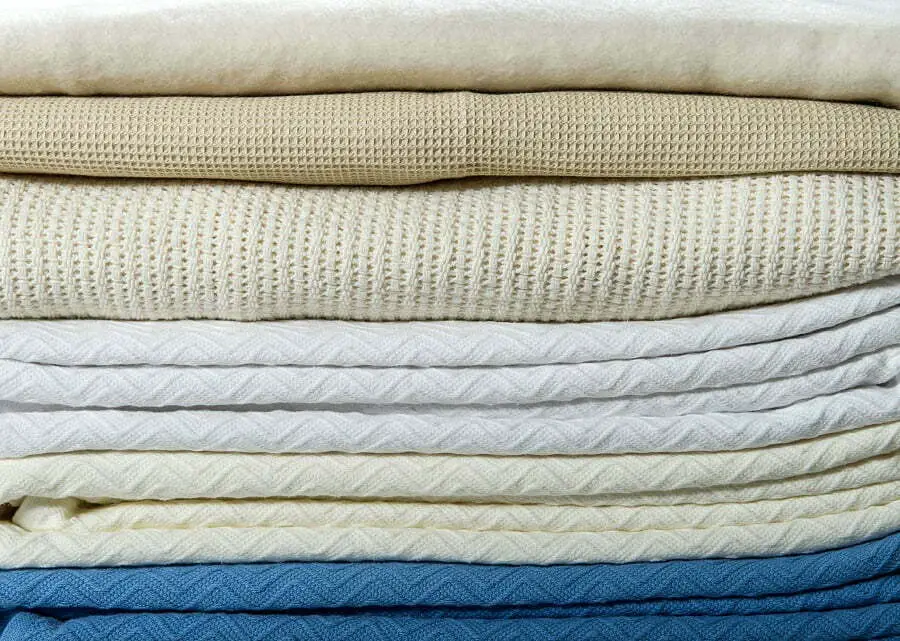 Cotton
Cotton bedding is the most popular today. A variety of materials are made from cotton, which differs in the technology of twisting and weaving of fibers, as well as names.
Different materials can be obtained from the same raw materials, which differ in terms of density and surface quality. The denser the weave of the threads of the fabric, the greater the strength of the linen, the longer it pleases with its good service. High-quality cotton fabrics have up to 500 weaves per cm², but already at 60, cotton is considered good. A set of cotton bedding is renowned for its durability, it is able to withstand a large number of washes.
Cotton fabric has good ventilation as well as excellent moisture absorption. Another important advantage is that it does not build up static electricity.
Combined cotton and polyester fabrics are often found in stores. They are much more durable, but artificial fibers cannot completely replace natural ones. Their disadvantages include the ability to become electrified and roll down, easily slip and stick to the body.
Chintz
It is one of the cheapest and at the same time practical fabrics that do not need special care. However, chintz linen does not tolerate washing well: it quickly loses its former brightness and becomes thin.
Terry knitted fabric
Bed linen made of this fabric consists of small fibers, which give it a special softness and tenderness. Does not need ironing and stretches well, heats well, is easy to wash. The only drawback is that it dries for a long time, it is recommended to dry it in a special machine.
Calico
Coarse calico bedding sets are characterized by good strength and wear resistance, they are slightly tougher than chintz. High-quality coarse calico is a very dense and practical material. She is able to serve for years without losing her beauty.
Batiste
Batiste successfully combines seemingly incompatible qualities: lightness, transparency, airiness, and excellent strength.
But, after twenty washes in the washing machine, its threads begin to "gather", which contributes to the formation of gaps in the material. Therefore, cambric is most often used to make expensive sleeping sets that are not intended for daily use.
Satin
The fabric looks like smooth silk. It is made by twisting double-weave cotton thread.
The material is distinguished by its luxurious shine and shine, which depends on the degree of twist of the thread. Satin is a durable and reliable fabric, it has good ventilation, does not wrinkle, and is able to withstand a large number of washes. Cons: fades a little over time, is more expensive than other cotton fabrics.
Flannel
Warm and soft fabric with a little soft fluff that can warm you on a cold evening. But, with frequent use, flannel bedding can become clumped and lose its original appearance.
Linen
It is considered the most environmentally friendly and practical fabric. Very pleasant and soft to the touch material that is easy to wash and iron (if the linen is made from a mixture of linen and cotton).
The beneficial effect of linen on the body has long been proven by scientists: linen fabric inhibits the reproduction of pathogenic microorganisms, therefore it is considered more hygienic than other materials. Linen is especially useful in summer – it is well ventilated and suitable for sleeping even at + 40 ° C.
Due to this property, linen bedding has become very popular in countries with hot climates. It is better to iron flax while it is wet.
Continue reading: