Last updated on September 24, 2023
The decorating and elegance of a place are never confined by the available space. Interior design and DIY hacking play the hero role by presenting numerous options for extending the capabilities of the available area or for applying inventive ideas that will successfully utilize the tiny space you have.
These bedroom design ideas will allow you to transform your bedroom's look completely. And the best part is that you won't have to pay much price.
Table of Contents
Floating Shelves Should Be Placed Adjacent to the Bed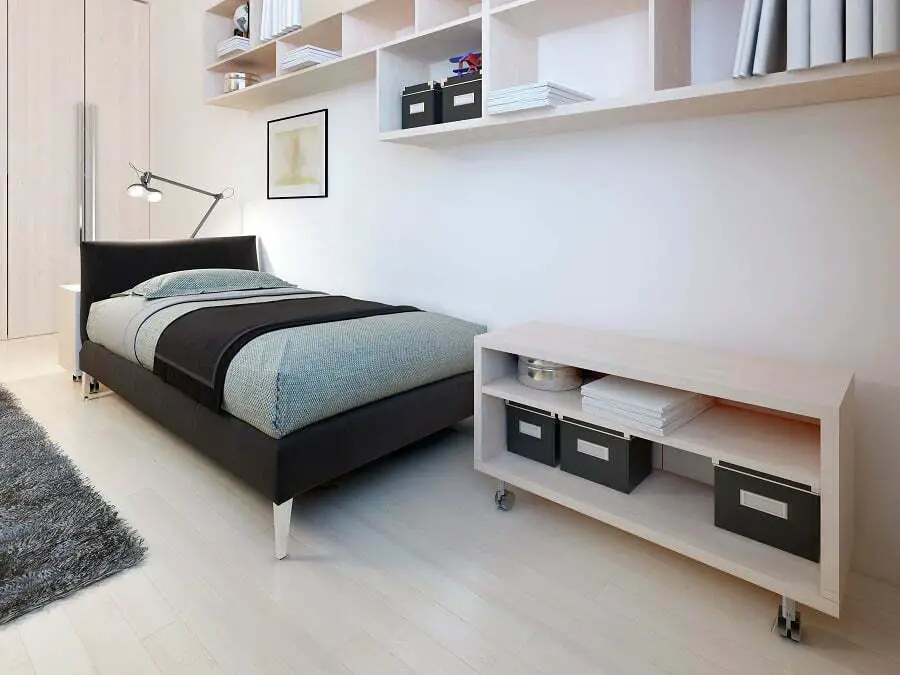 Without nightstands, a bedroom appears to be empty. After you've decided on a bed, the next step is to select nightstands that complement it. You can mix and match nightstands or go with the ones that come with the bed. Remember to stock your nightstand with books, frames, lamps, and flowers. You may then design a stunning bedroom.
Dress Up Your Boring Walls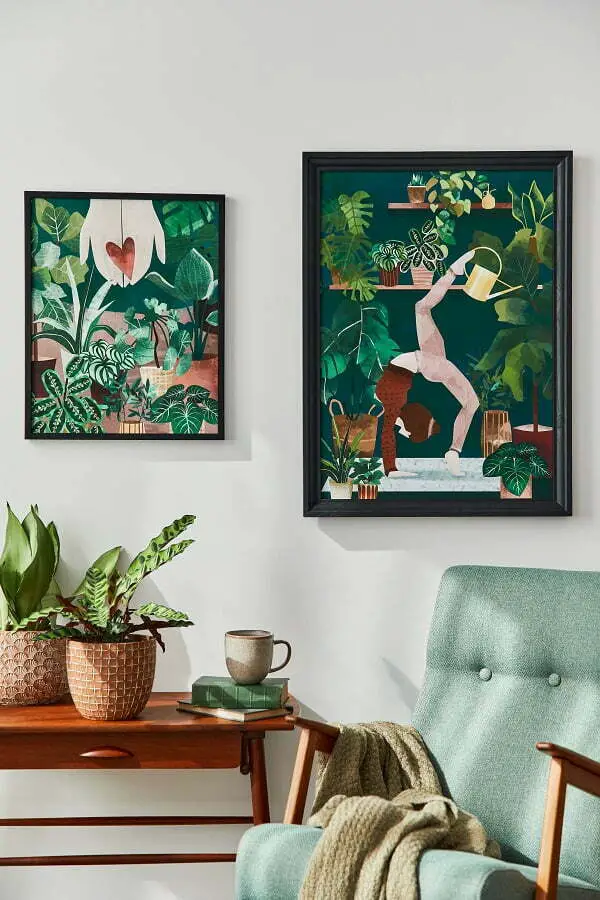 Choose a decorative hanging canvas print to add personality to your wall art. The hanging style, as opposed to a framed or stand-alone canvas, adds its own flair. Select a family photo or a snapshot of your pet to create custom wall art for you and your home. Hang many in a row to create a gallery wall look. You can print your travel destination into a triptych print.
Whether in your living room and bedrooms or in your bathrooms, corridors, and landings, wall art decor is all about adding a personal touch. Make your favorite book quotes into wall art for your library. Decorate your bedroom walls with classic movie posters or modern line art prints. Make table frames and mantelpieces out of family photos for your living area. The options are limitless.
Simply choose a product, put your images into Canvaspop's editor and place your order. They will have your personalized home decor sent to you in a matter of days.
Include Plants in Your Decor
Plants energize your room and are an inexpensive way to add color to your decor. They're also a nice decorative touch. Just make sure they get enough fresh air and sunshine. If you don't want to take care of a plant, choose a cactus, which has few requirements and does not require regular watering.
In this situation, you can have artificial plants, but they will just be another ornamental object in your room. You can also put a vase near the window on the nightstand.
Select the Appropriate Size for Your Decor
When it comes to purchasing bedroom furniture, start with a floor plan and a measured drawing of the area. Furniture, especially bedroom furniture, should fit the setting in which it is placed. A large, bulky bed and dresser seem inappropriate in a small, attractive bedroom. A tall bed frame will help bring it down to proportion if the ceiling is too high.
Choose furniture that complements your huge bedroom. In a large area, more tiny furniture and accessories will appear out of place.
Add Wallpapers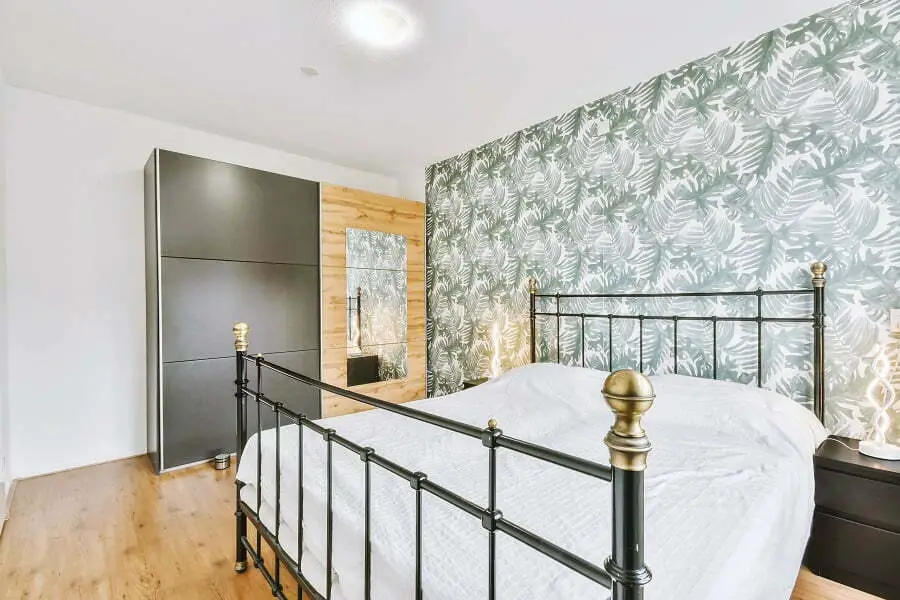 Adding wallpapers will simply take your aesthetic to the next level. This design is ideal for a teen's room, but it also works for adults. Choose furniture that complements the wallpaper's theme and color.
The budget for this bedroom interior design plan will be pretty modest while the job will be done brilliantly. This low-cost approach will give your room a unique look without breaking the bank.
Place Two to Six Pillows on Top of Each Other
The size of your bed determines the number of pillows you'll need. A smaller bed will necessitate fewer pillows than a larger bed. In conclusion, when you make your bed and arrange your pillows, they should be visually appealing. If you have the sensation that something isn't quite right, your bed may require additional or fewer pillows.
Two options are bolstered cushion pads and tiny square cushion pads. We can include both. Place the bolster cushion pad in front of the tiny square pillows. for example, Select a fabric that contrasts with the color of your throw.
Indulge in Opulent Linens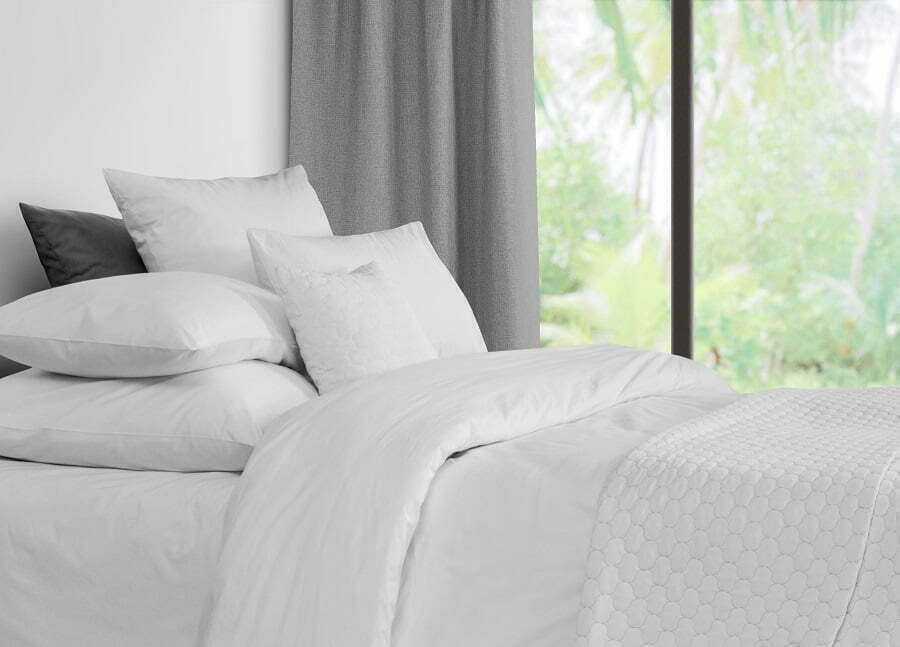 Make your bedroom look lovely and opulent by using gorgeous and expensive fabrics. On the other hand, beautiful linens give coziness to a bedroom. Only purchase sheets made of 100 percent cotton or linen with thread counts of 350 or higher. Send your linens to the dry cleaner for professional washing and pressing if you want them to feel like they came from a 5-star hotel. It won't cost much, but it will create a crisp smoothness worthy of the Ritz.
Enjoy the luxury of Egyptian cotton. Egyptian Cotton fabrics are softer, finer, and endure longer than any other cotton.
Make Sure You've Got the Ability to Move
One of the best ways to give your bedroom a serene and pleasant ambiance is to focus on the ease of mobility, or how easily you can stroll around the floor space without feeling constricted. Avoid having as much extra bedroom furniture as possible in your bedroom, so you're not stumbling over bookcases and coffee tables or squeezing past bedside tables to get to your bed.
This is especially crucial in small areas and compact rooms when space is at a premium, and you must ensure that you can breathe. If you're having a really difficult time, consider adding more storage places, such as drawers beneath your bed.
When brainstorming bedroom ideas, don't get so caught up in design advice that you end up with a bedroom that doesn't feel right to you. Your bedroom should feel comfortable and tailored to your requirements, so consider what appeals to you along the way. Make room in your design ideas for your personal preferences, such as flora or upholstered headboards. I hope these suggestions assist you in improving the appearance of your bedroom.
Continue reading: