Last updated on August 30, 2023
Great accessories are a MUST in the world of fashion and any woman's wardrobe! You can wear a simple black dress on its own, but pairing it with a statement necklace, earrings, beautiful leather boots, and a nice clutch can elevate the whole look. 
When it comes to home design, decorative accessories do the same thing – they complete the look. 
With the right choice of accessories, a room can be warm and inviting or serious and businesslike. Depending on their design, homewares can convey elegance or levity, and contrast starkly with or suit the environment. A space with just the correct mix of accessories will look sophisticated and show your individuality and flair.
Here are some great reasons why you should use accessories in your home decor and how to implement them right. 
Table of Contents
To Add Uniqueness to Your Space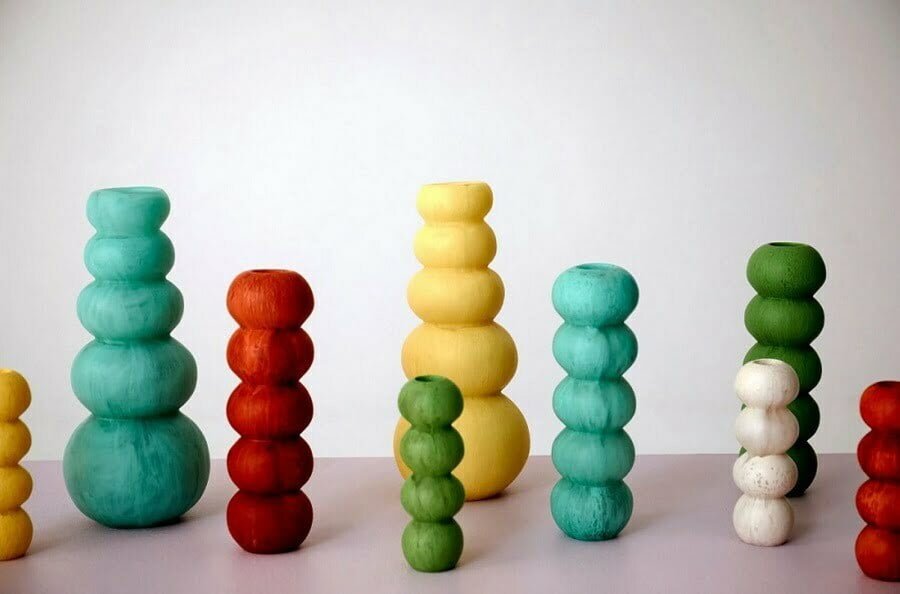 Accessories can make for a unique, elegant affair. They can transform any mundane space, and homewares design pieces can give that jaw-dropping touch.
Candles stand, lamps, and vases are wonderful ways of adding that uniqueness and creating a stunning masterpiece of space. You can manifest whatever you dream of with just the right accessories.
Remember that mass-produced objects, which are inexpensive and easily accessible at your neighbourhood home goods store, won't give your area a wow effect. A few high-end homewares designer pieces will look a lot nicer in your room than a large collection of cheap trinkets.
To Show Off Your Style
Accessorizing your home is similar to painting on a blank canvas. You can choose anything that represents your vision and character. In fact, some of the best interior design accessories are the ones that speak to you, evoke a certain feeling or make you recall a memory. 
That said, the accessories you pick should be determined by your personality and the message you wish to convey. There are many decor options for various personalities, and you can highlight your unique preferences with the right pieces.
To Add a Pop of Colour to the Space
A dash of color is practically a necessity in every room.  A lively splash here and there breaks up the monotony of neutrals and brilliantly highlights more intricate home designs. And homewares are perfect for that. 
Consider how the hue will affect the atmosphere of the space when deciding which color to use in your design. Bright colors provide a more joyful, energetic atmosphere, whilst darker hues convey a sense of warm elegance due to their greater "visual weight" in terms of design. 
When decorating a neutral color scheme, for example, select some luxury interior design homewares in a color that you like to give the design some depth and variety. This will guarantee that your area isn't uninteresting.
To Complete the Look
Design accessories help finish the space by synchronizing and balancing the other components in a room. A fashionable rug and a plain coffee table are a fantastic match, and they both balance each other out. As a result, there must be harmony to create a complete picture for any place, and accessories provide that.
Tips for Decorating With Accessories
Decorative accessories are the simplest and most effective way to refresh or add a new appearance to a space, but if you aren't cautious, these items may soon overwhelm your home.
The following tips for picking, combining, and decorating with accessories may assist you in putting your space together like an expert and avoiding common decorating mistakes that many homeowners commit.
Select Accessories in the Right Proportion
You've probably seen homes where the owners made the error of placing a postage stamp rug in a space that was more appropriate for a large piece. Then there are those awkward walls where an overly huge work of art is crammed into an undersized space.
Before choosing or arranging accessories, take the time to explore scale, proportion, and what works best in your space. Scale and proportion are uncomplicated components that go into making a pleasant house.
Textures and Colours Should be Combined
When it comes to homewares designer pieces may truly stand out with bursts of color and different textures. However, neutrals work well for large furniture items and permanent fixtures. Accessories can and should be used to add visual interest and contrast to a space, and they are simple to switch out or adjust to suit shifting moods, fashion trends, or seasonal changes.
Try something fresh instead of sticking with the same accessories, placements, and decisions. Mix and combine patterns to make a stunning fusion of traditional and contemporary styles, or use bright colors with white interiors for a sophisticated look.
Layer Your Accessories
Arranging embellishments is like decorating a cake. Small and medium-sized accessories should fill in the gaps and create balance as needed in the beginning, with large accessories being used sparingly. Remember to leave space for mobility when using a variety of little accessories to create the illusion of a larger object.
Experiment with Lighting
The visual effects of light influence how we perceive any situation. It is crucial to employ accent pieces that significantly increase the area's illumination and enhance other features. Candles, lampshades, chandelier bulbs, fairy lights, and other similar objects can all be used.
These items are ideal for establishing the atmosphere and tone of any space. You may be creative with lighting by using unusual accessories such as a wall light or a lamp to bring your space to life.
Don't Overcrowd
A room's decor does not need to cram every nook and cranny. Don't overdo the accessories, even if they go good together. It's important to keep in mind that synchronization is everything and that taking up unnecessary space lessens the impact that can be achieved.
Keep things simple, and only select items that make a big difference to the space's overall appearance. The accessories you choose should not take away from the overall visual impact of the space, even though grouping can help to generate a powerful visual impact.
Don't Match the Colour Palette of Your Accessories to That of Your Artwork
If your work is displayed in your space, make sure the color palette does not clash with the rest of the furnishings. This color-matching might have a stale impact. However, if your artwork has many color groups, this restriction does not apply.
Continue reading: