Last updated on August 16, 2023
Discover a world of possibilities and get inspired with these ten innovative barndominium bathroom ideas that seamlessly blend style, functionality, and comfort for your rustic haven.
Welcome back, lovely readers! Today we're going to dive into the world of barndominium bathrooms. For those of you who are unfamiliar with the term, a barndominium is a type of home that combines the rustic charm of a barn with the modern amenities of a house.
And let's be real, what's more important than having a stylish and functional bathroom in your home? In this article, we'll be sharing 10 unique ideas for transforming your barndominium bathroom into an oasis that you'll never want to leave. So sit back, grab your favorite beverage, and let's get inspired!
Table of Contents
Rustic Wood Accents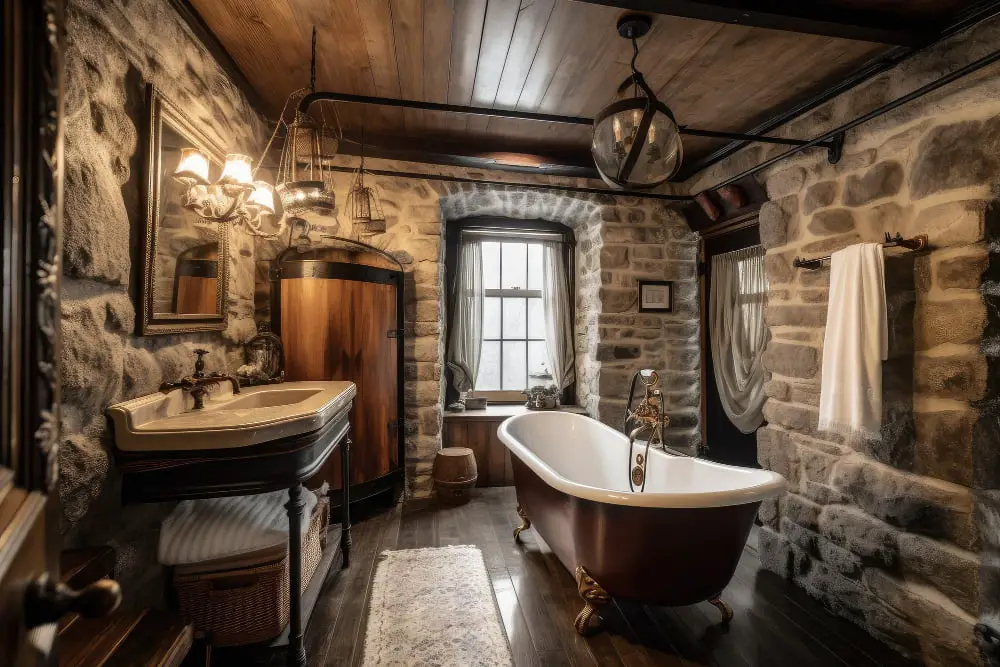 Rustic wood accents are a great way to add warmth and character to your barndominium bathroom. Consider using reclaimed wood for your vanity, shelving, or even as an accent wall.
You can also incorporate wooden elements into smaller details such as towel racks or toilet paper holders. The natural texture of the wood will complement other rustic features in the space such as exposed brick or stone walls.
You can choose from a variety of finishes ranging from light and airy to dark and moody depending on the overall aesthetic you want to achieve in your bathroom design scheme.
Vintage Clawfoot Tub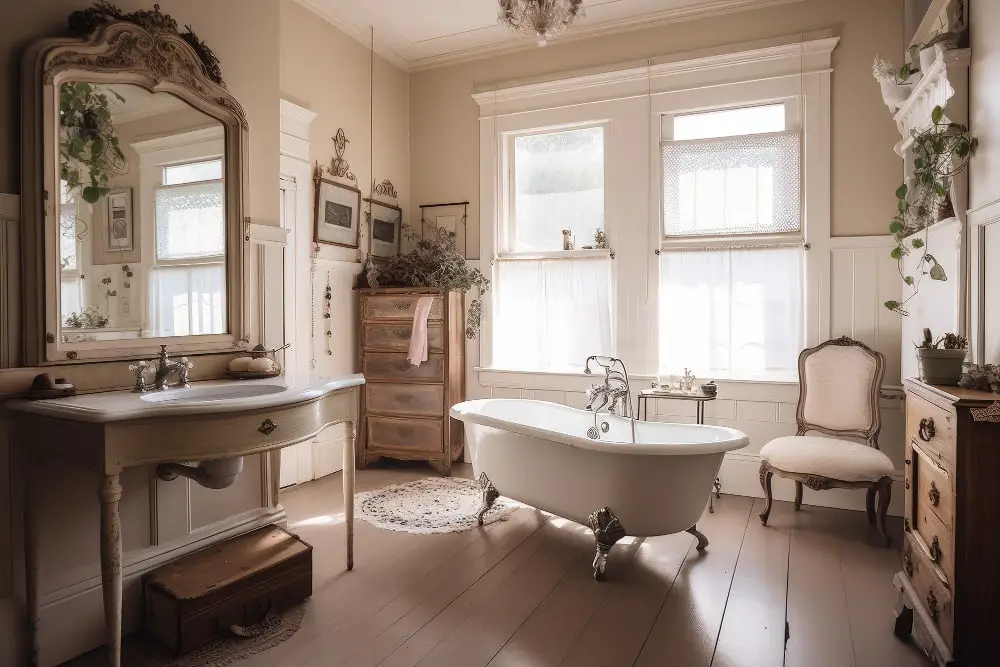 It adds a touch of elegance and nostalgia that complements the rustic charm of the space. These tubs come in various sizes, shapes, and materials such as cast iron or acrylic.
They can be painted to match your decor or left with their original patina for an authentic look. Pair it with brass fixtures for an even more classic feel, and you'll have a stunning centerpiece that will make every bath time feel like a luxurious experience!
Industrial-style Fixtures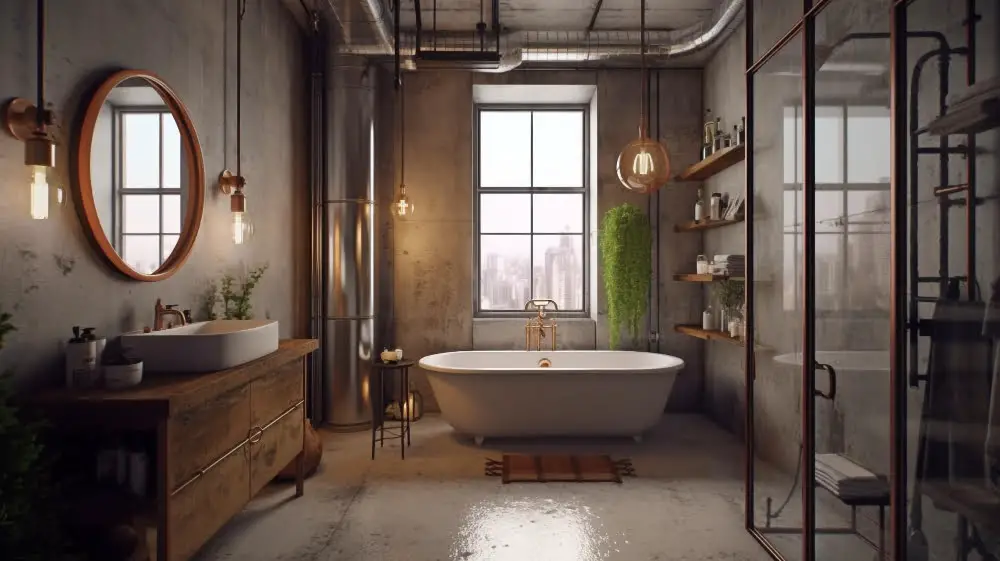 These fixtures typically feature metal finishes, exposed pipes, and vintage-inspired designs that give off an industrial vibe. Consider installing a sleek black faucet or showerhead with clean lines for a modern look, or go for something more rustic like an antique brass fixture with visible screws and bolts.
You can also incorporate industrial lighting by adding pendant lights above the vanity or sconces on either side of the mirror. Whatever you choose, these fixtures will bring an edgy touch to your barndominium bathroom design while still maintaining functionality and practicality in this space.
Barn Door Entrance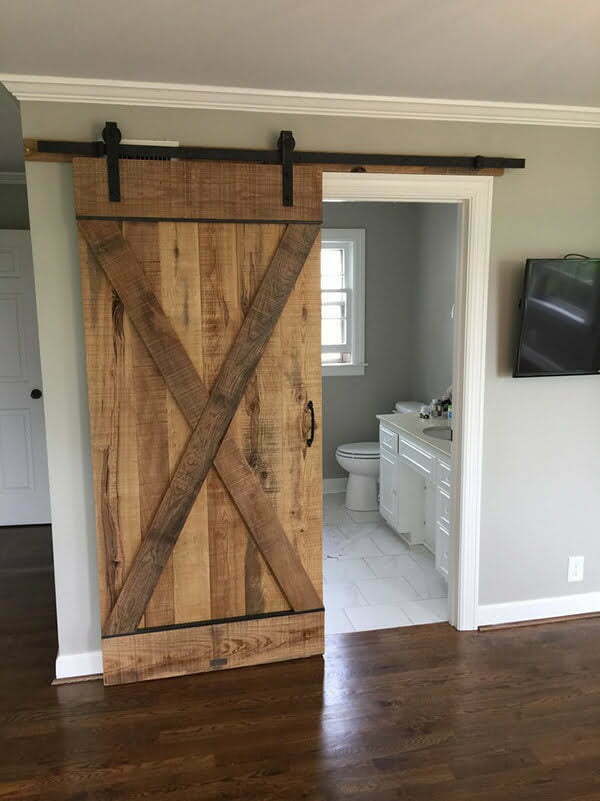 It adds a rustic touch and can be customized to fit the overall design of the space. Barn doors come in various styles, from traditional wooden ones with metal hardware to modern glass ones with sleek handles.
They are also practical as they save space compared to traditional hinged doors that require clearance for opening and closing. A barn door entrance can be used for both shower enclosures or toilet rooms, adding an element of privacy while still maintaining an open feel in the bathroom area.
Farmhouse Vanity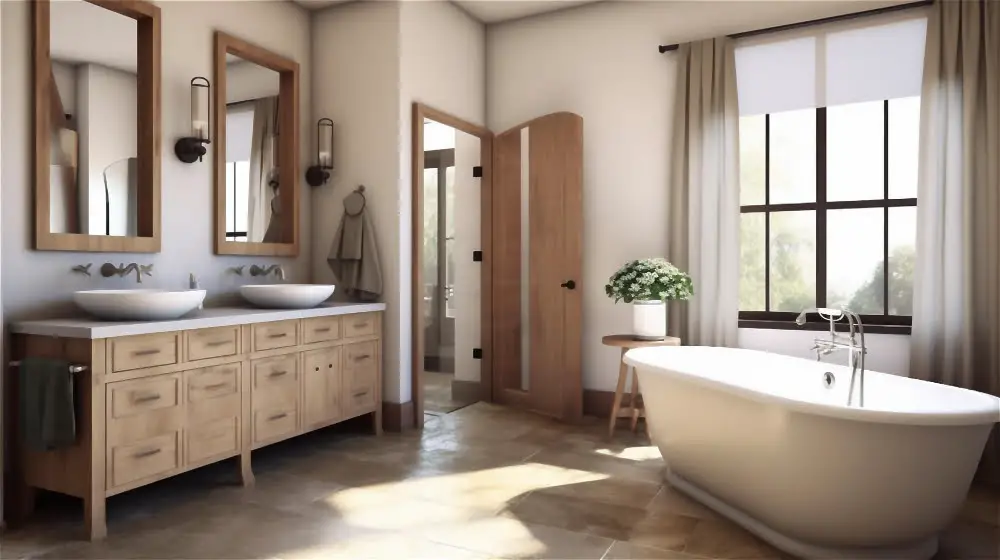 These vanities are typically made of wood, often with distressed finishes or painted in soft pastels. They feature rustic hardware and sometimes have open shelving for storage.
To complete the look, pair your farmhouse vanity with a vintage mirror or an antique-inspired light fixture. You can also incorporate other elements such as shiplap walls or barn door accents for a cohesive design scheme.
Whether you prefer a single sink or double sink option, there are plenty of styles available that will fit any size bathroom space.
Exposed Beam Ceilings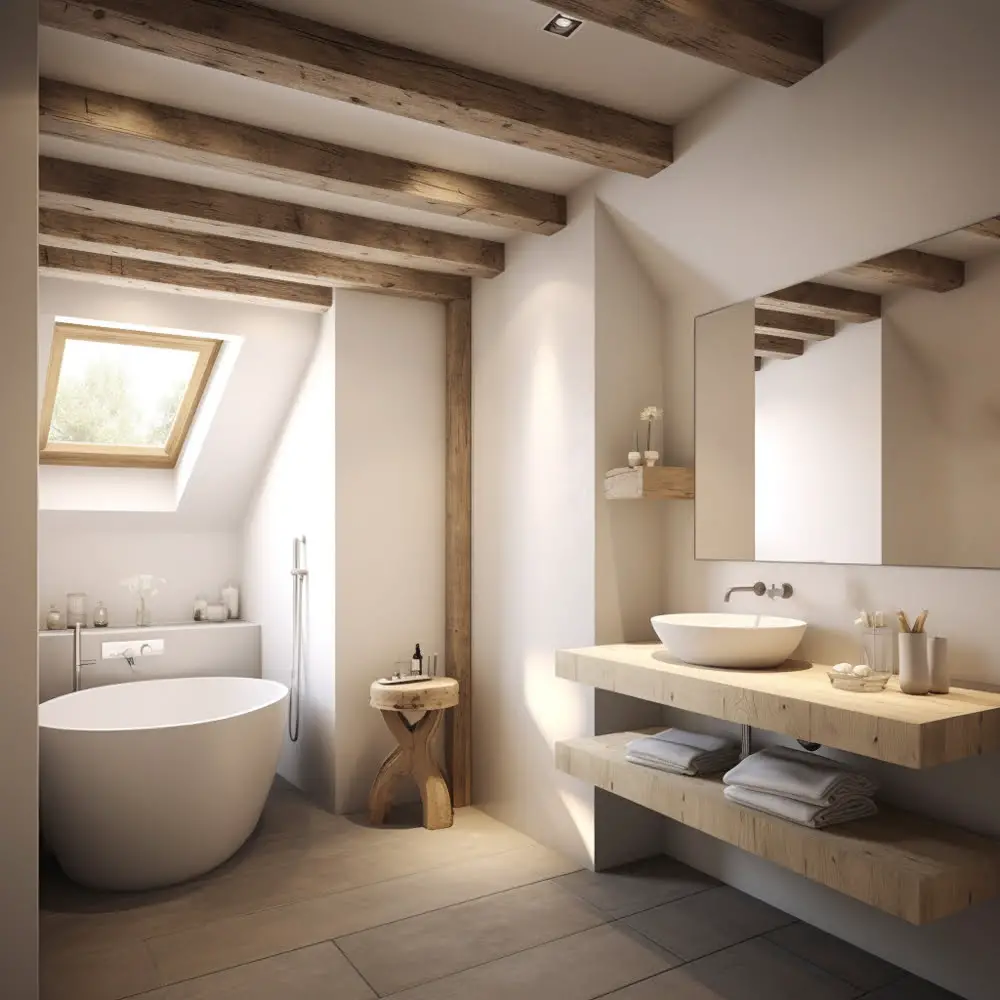 These beams can be left natural or painted to match the rest of the room's decor. They also provide an opportunity for creative lighting solutions, such as hanging pendant lights from the beams or installing recessed lighting between them.
Exposed beam ceilings work particularly well with other natural elements like stone and wood accents, creating a cohesive look throughout your barndominium bathroom design.
Equestrian-themed Decor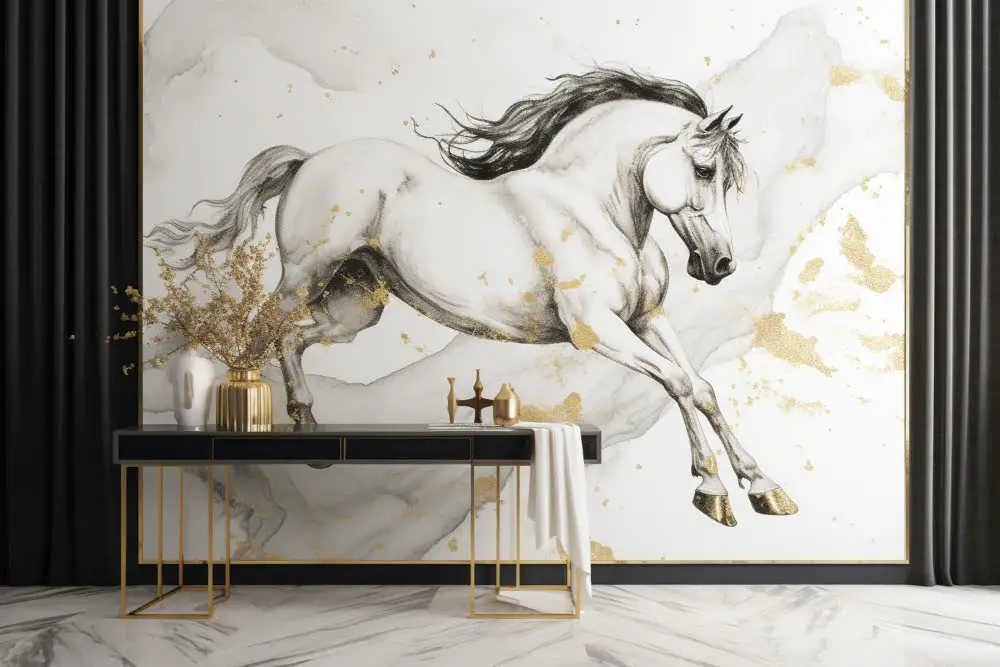 It adds an element of sophistication and elegance to the space while still maintaining its rustic charm. Consider incorporating elements such as horse artwork, leather accents, and vintage riding equipment into your design scheme.
A simple way to add equestrian flair is by using horseshoes as towel hooks or incorporating horsehair tassels into your shower curtain or window treatments. You can also use saddle blankets as rugs or hang bridles on the wall for added texture and interest in the room.
With these touches, you'll create a unique bathroom that reflects your love of horses while still being functional and stylish!
Stone and Wood Shower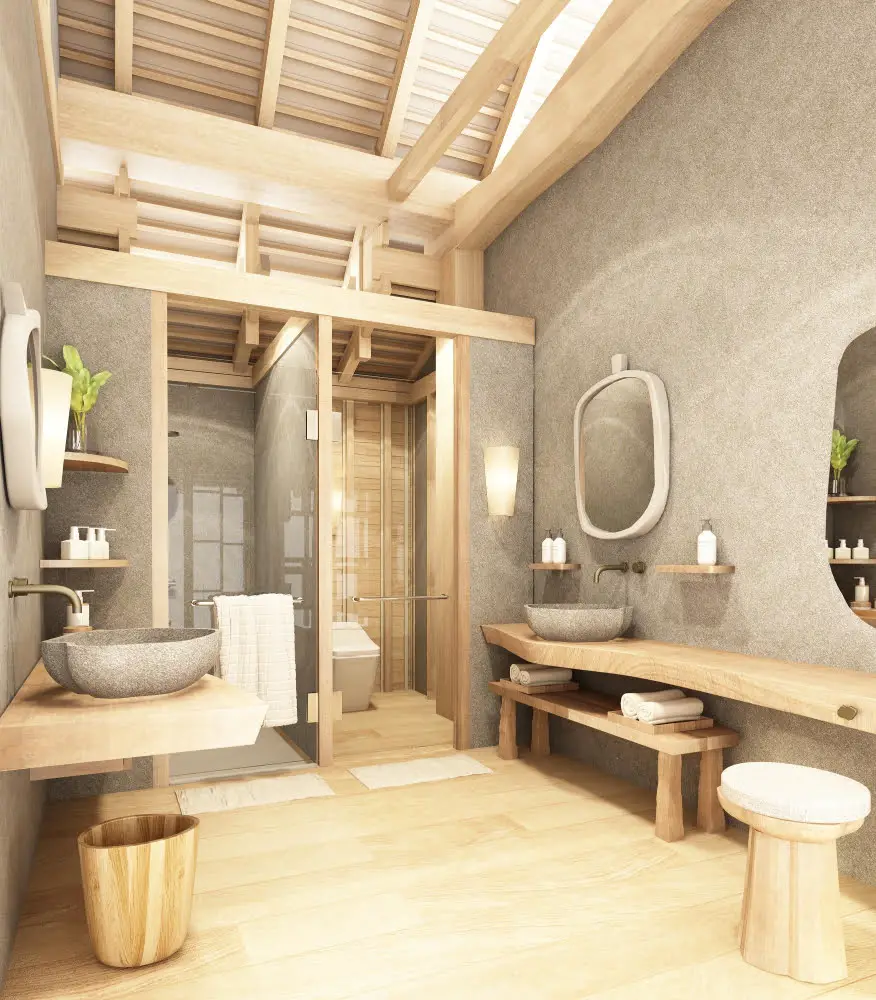 Consider using these materials in your shower design for a rustic, spa-like feel. Use large stones or river rocks on the floor of your shower to create an outdoor-inspired look, while wooden slats can be used as wall paneling or even as a base for built-in shelving.
For added luxury, install multiple showerheads with rainfall features that will make you feel like you're standing under a waterfall in nature.
Shiplap Walls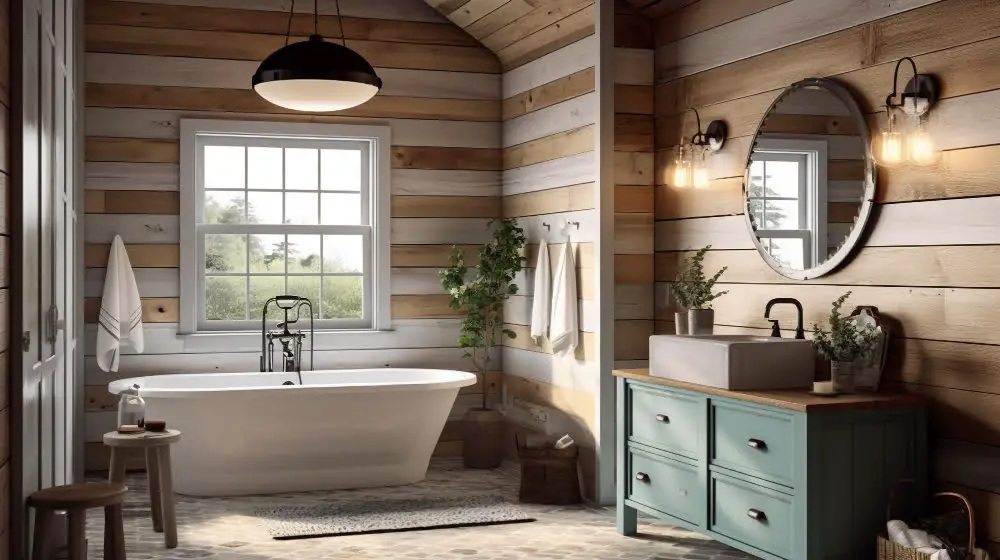 This type of wall paneling is made up of long, horizontal boards that overlap each other to create a tight seal. Shiplap adds texture and depth to the bathroom while maintaining a clean and simple look.
It can be painted in any color or left natural for an organic feel. Shiplap also works well as an accent wall behind the vanity or bathtub, creating a focal point in the room without overwhelming it with too much pattern or color.
Antique Storage Solutions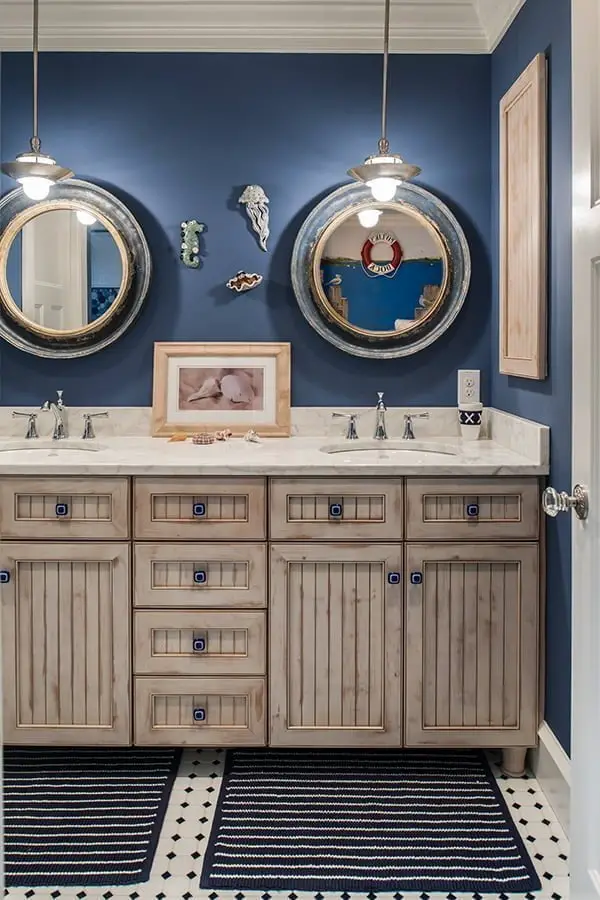 Vintage cabinets, shelves, and baskets can be repurposed for storing towels, toiletries, and other essentials. Look for unique pieces at flea markets or antique stores that fit the style of your bathroom.
A weathered wooden crate can make a charming towel holder while an old metal locker could provide ample space for storing linens. Get creative with antique storage solutions to give your barndominium bathroom a one-of-a-kind look while keeping it organized at the same time!
Continue reading: