Last updated on August 29, 2023
Looking for the best bath bomb scents ideas? Then look no further as we've only got the best here for you. Read on!
What better way to make your bathing experience than add a bath bomb to your bath. It's a sensual experience that tickles all your sense. So stocking up on bath bombs in various scents is a great idea. Especially when you can make them yourself.
What follows is a list of our favorite bath bomb scent ideas and combinations. We've collected the recipes for all of them. Our main focus is on making natural bath bombs using only natural ingredients. This isn't only healthier but much cheaper too (you don't have to buy expensive options in stores.) DIY bath bombs require very little work as you can find all of the necessary supplies at a place like Dollar General, and you get to choose exactly how you want them to look and smell.
Check these out — we've included recipes where available, or found a link where you can find one.
Table of Contents
Natural Bath Bomb Recipe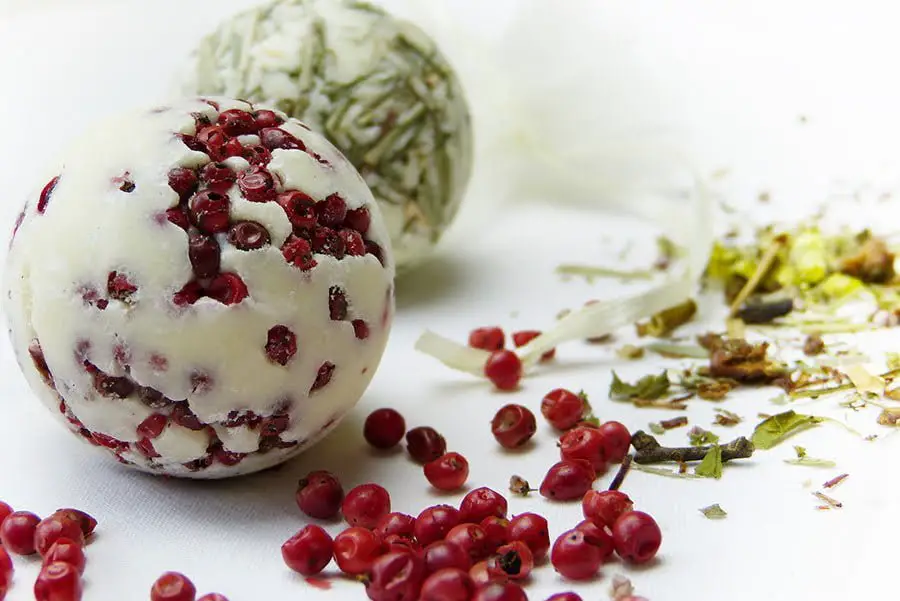 Bath bombs can use natural recipes for a natural effect on your skin as well. It's very easy to make, non-toxic and quick.
Bath bombs only take seconds to produce, so it is important to have the ingredients on hand before you begin. Most of the ingredients are common in many households, so please make sure they are available:
Baking soda – the foundation of this recipe. Combined with citric acid it provokes the fizzing action.
Citric acid – the rarer ingredient in this recipe that many don't have (you'll have to buy some). The fizzy reaction is like swimming in champagne.
Cornstarch gives us the silky feeling that we all love in bath bombs. In this recipe, we typically use organic cornstarch powder. Arrowroot works as well but does not provide a finished product as silky.
Oil, salt, and liquid – these are all very flexible and you can choose any mix.
Oil – pick a basic olive oil, almond oil, or coconut oil.
Salt – stick to basic salt or add Epsom salt or another favorite salt choice.
Liquid – simple water works, but herbal witch hazel is also useful for extra skin soothing.
Add scents and colors with natural additives, colorants, and essential oils.
How much of the stuff you will need (the proportions):
1 cup baking soda
1/2 cup citric acid
3/4 cup cornstarch
2 tbsp oil
2 tbsp water (you may need more if necessary)
natural additives by choice
How it's done:
Mix the oils with baking soda;
Mix hard ingredients with citric acid and the above mixture;
Mix it all together by adding water (spray bottle helps);
Mix it all well with hands (using gloves) until the mixture holds together and doesn't fall apart;
Add it to forms (such as greased muffin forms);
Let it sit for 24-48 until it hardens completely.
You should use these bath bombs withing two weeks.
Fizzy Bath Bomb Recipe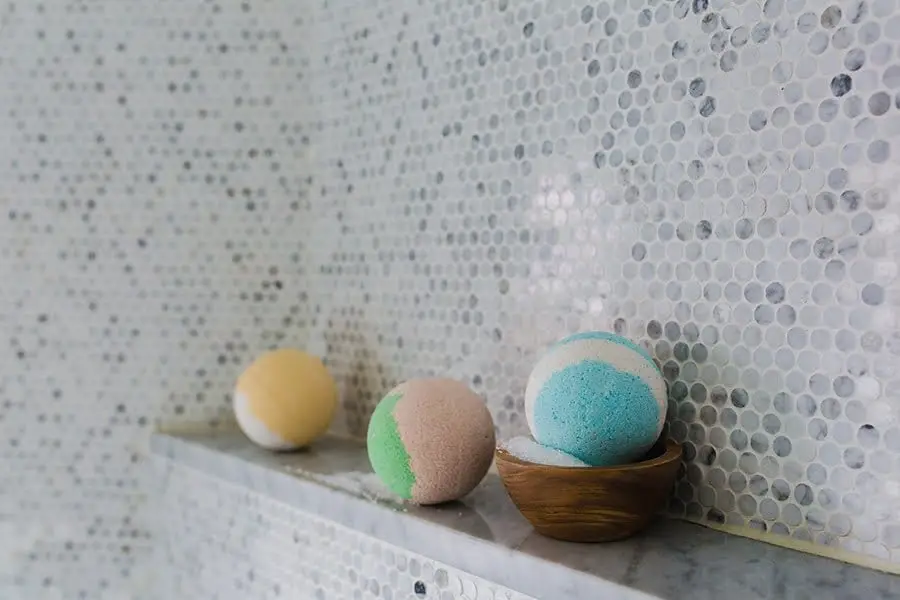 Fizzy bath bombs are wonderful presents because of their beautiful appearance, fragrance, and how it can moisturize your skin because and then leave it smooth and scented because of the almond oil. This recipe by Sarah Titus is a good one.
DIY Bath Bombs Recipe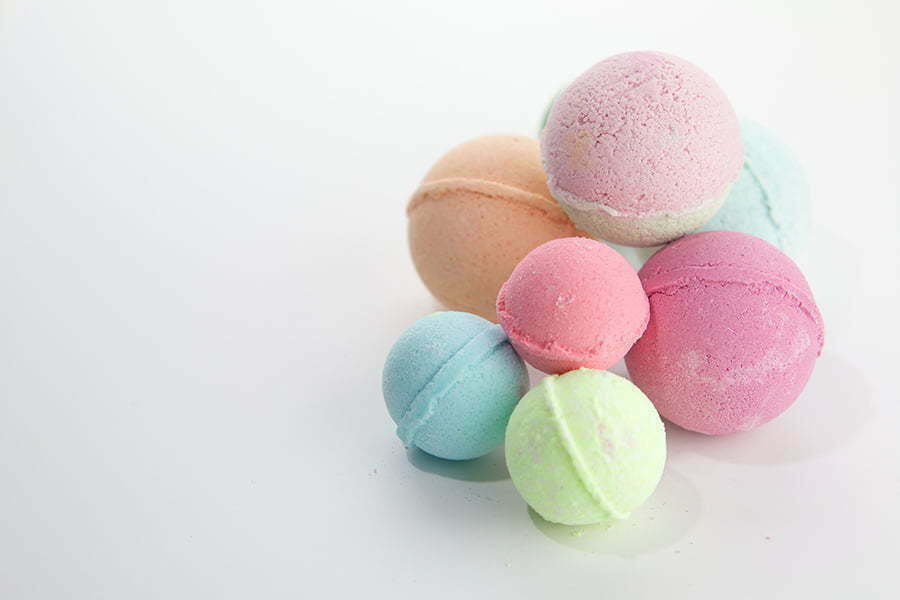 Bath bombs have always been a DIY craft for almost everyone because it's so easy to do and can be done in seconds. The recipes are also common household materials however you can improve the scent and benefits by adding extra ingredients. If you prefer a video tutorial, here it is.
Bath Bomb Recipe without Cornstarch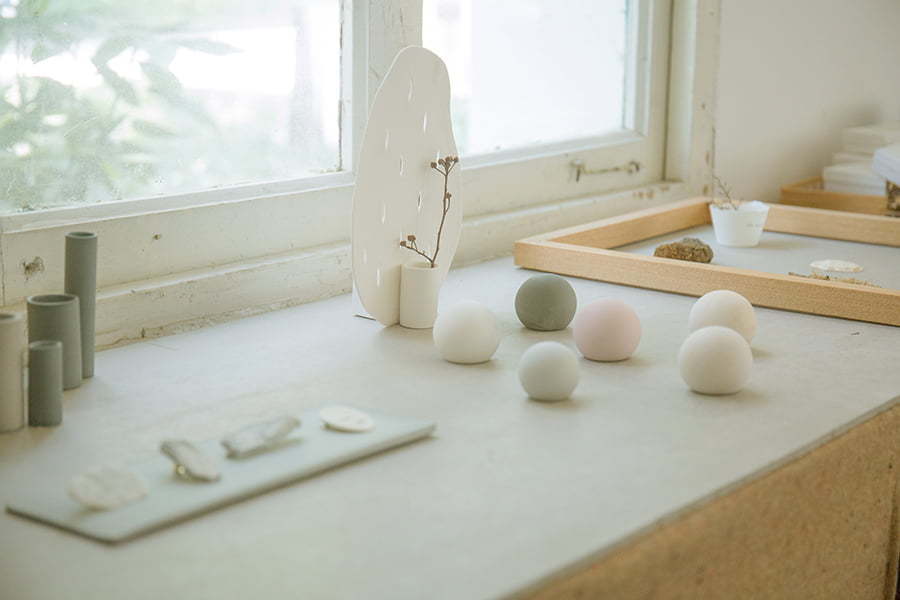 The main ingredients of a bath bomb are citric acid, baking soda, and cornstarch. Although very useful ingredient cornstarch may be absent when making bath bombs. Cornstarch makes the bath bomb hard and fixes the scent. This video shows how you can avoid using this ingredient (alternatives).
Bath Bombs for Men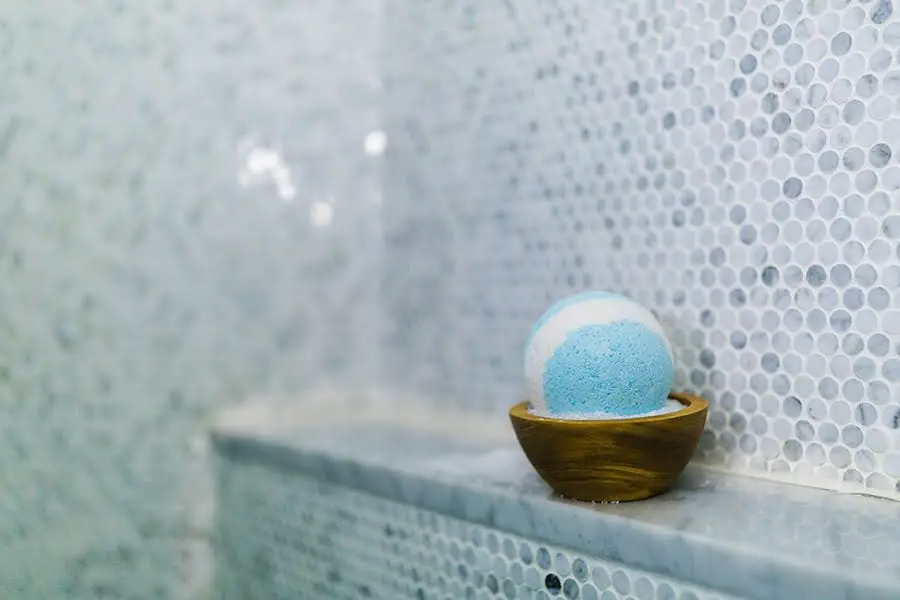 Even though primarily women use bath bombs, there are bath bombs out there created specifically for men. They still got the same common ingredients like baking soda and citric acid, and then use manly colors like red, blue, or black. I love these bombs by Michael at Inspired by Charm.
Lush Bath Bomb Ingredients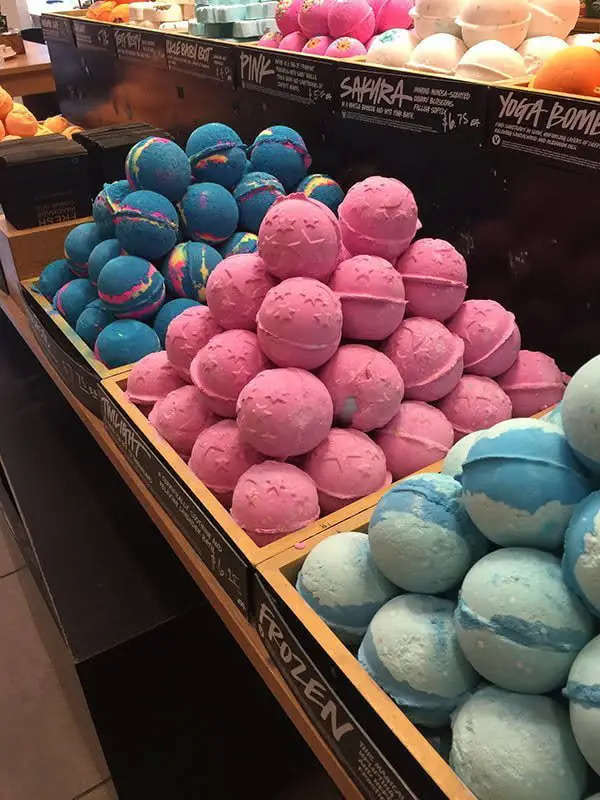 The lush bath bomb has a secret bubble mix ingredient combined with baking soda and citric acid. It's also composed of essential oils to release a particular scent and feel. It also has another ingredient that gives a constellation effect which is a popping candy.
Essential Oils for Bath Bombs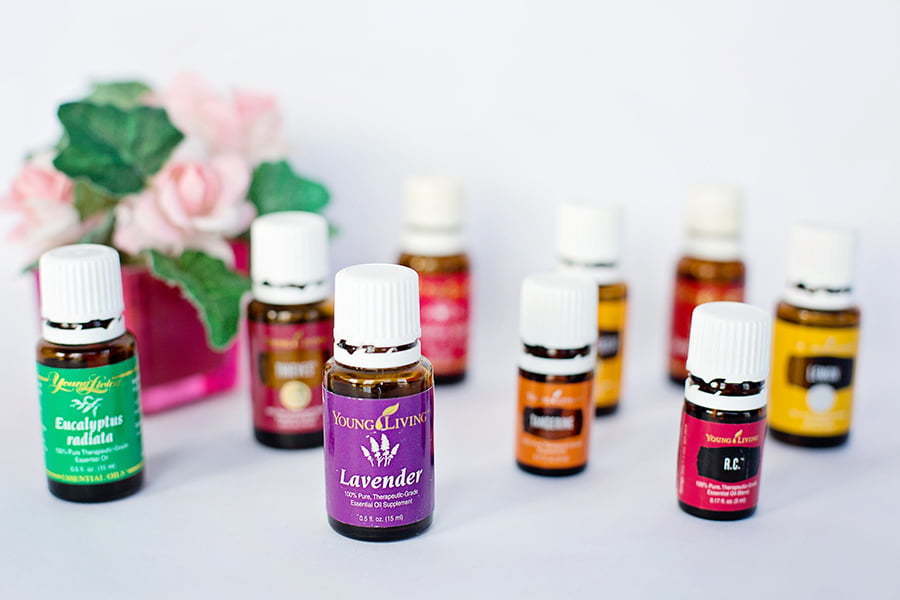 Essential oils are important ingredients for bath bombs as they can give the scent and feel of a bath bomb. Some of the common essential oils are lavender, eucalyptus, and lemon. Others are chamomile and other citrus oil.
Fragrance Oils for Bath Bombs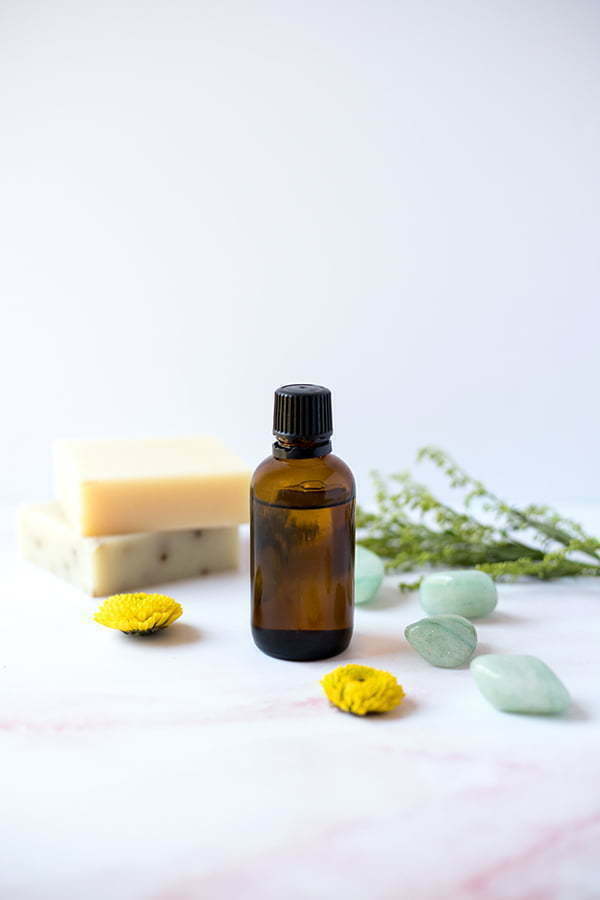 Even though essential oils are used for the bath bomb's scent, fragrance oils can also be used just like in perfumes. There's brewed coffee scents, flower scents like roses, and fruit scents like Apple or peach.
Bath Bomb Scent Combinations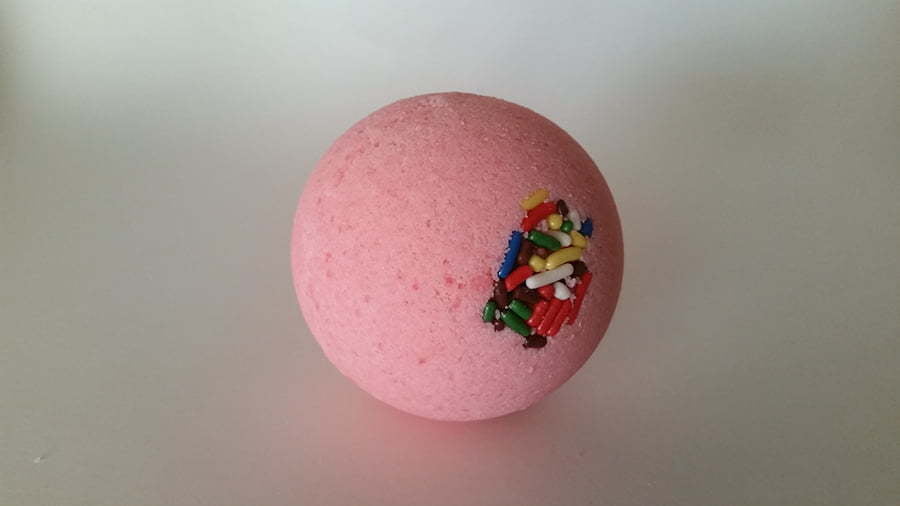 There's a number of bath bomb combinations you can do to maximize the effect and scent of it. Some of these combinations are marine scents with spearmint, different flower scents or lavender with sea salt.
Oatmeal Bath Bomb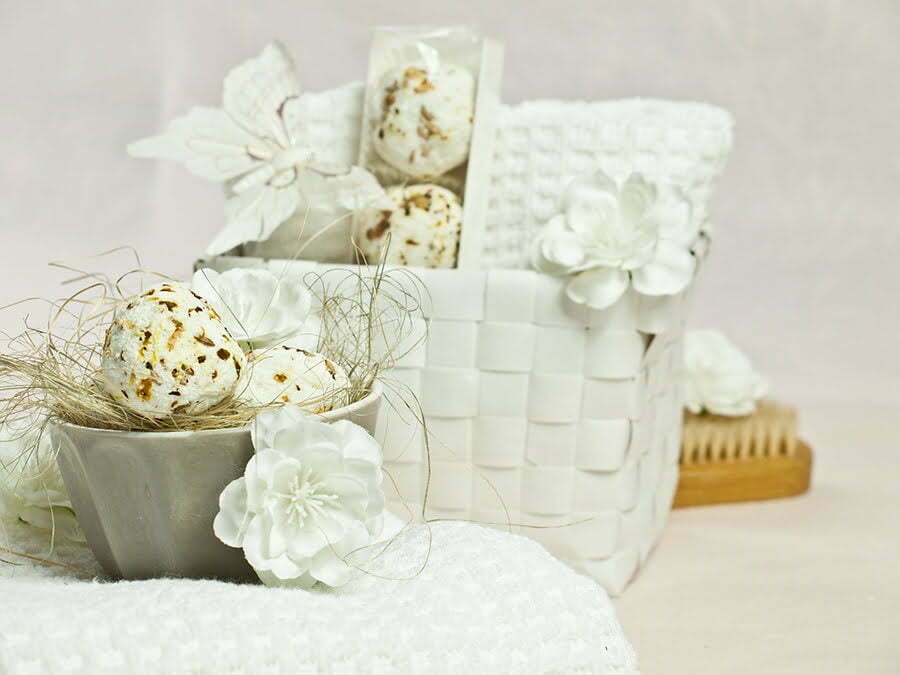 You might haven't heard of it but oatmeal is an uncommon ingredient that can be used for bath bombs. Oatmeal has skin soothing properties and can make the water creamy by mixing it with honey fragrance oil.
Green Apple Bath Bombs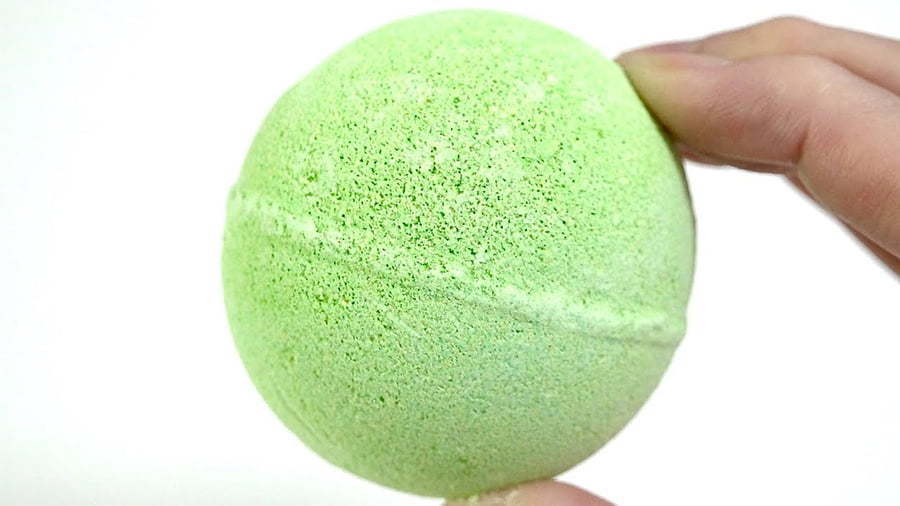 Unlike oatmeal which is uncommon, a green apple ingredient for bath bombs are common but it's still one of the favorite ingredients. It's really moisturizing and makes your skin soft. It's gluten free too.
Citrus Bath Bombs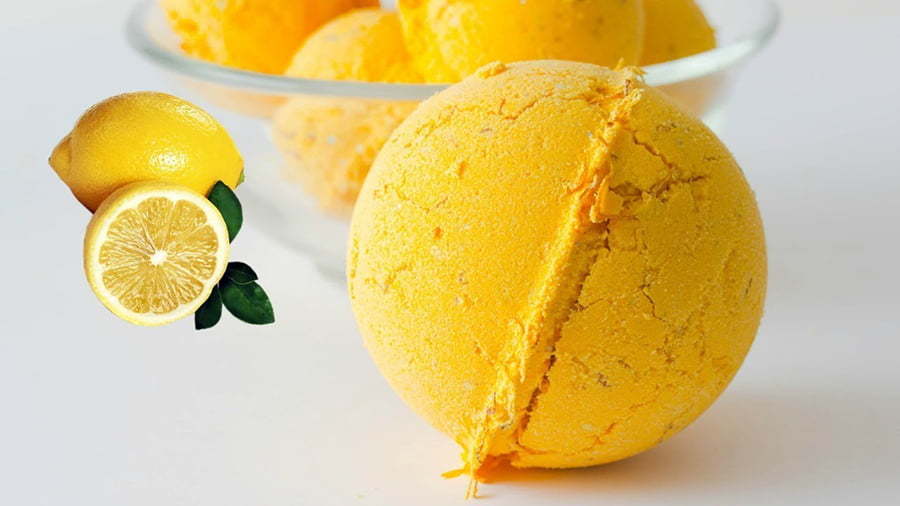 Citrus is always one of the preferred ingredients for bath bombs as it has a classic color and fragrance. It can be a different combination of citrus fruits like lemon or orange, it's mostly made of organic ingredients.
Cocoa Bath Bombs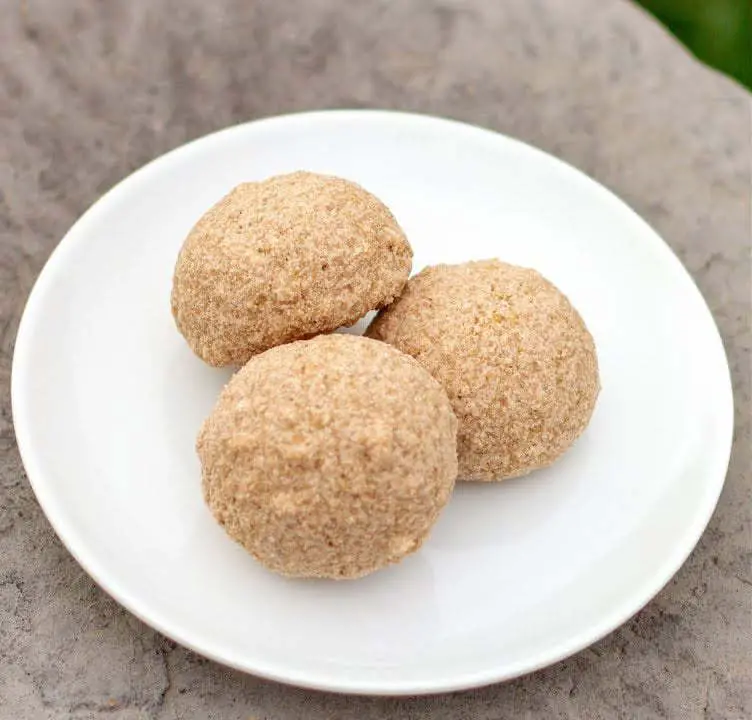 Cocoa isn't just for eating but for bath bombs too. Imagine bathing in a rich chocolate aroma while having a relaxing bath and melted chocolate butter will moisturize your skin, it's good and it's healthy for you.
Coconut Oil Bath Bombs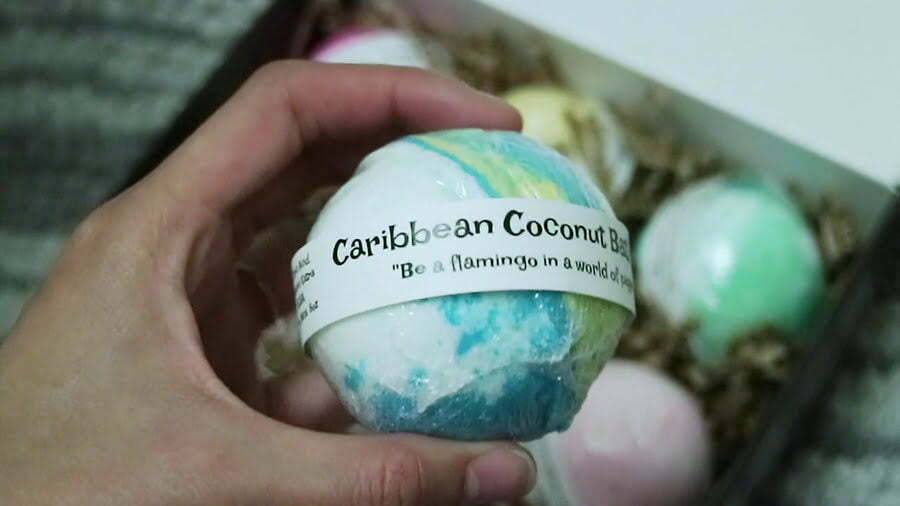 Coconut coil is one of the best natural ingredients when it comes to health and taking care of your skin. It washes away pain, stress and aches. Plus, it only takes 5 minutes to create this magnificent bath bomb.
Pumpkin Spice Bath Bombs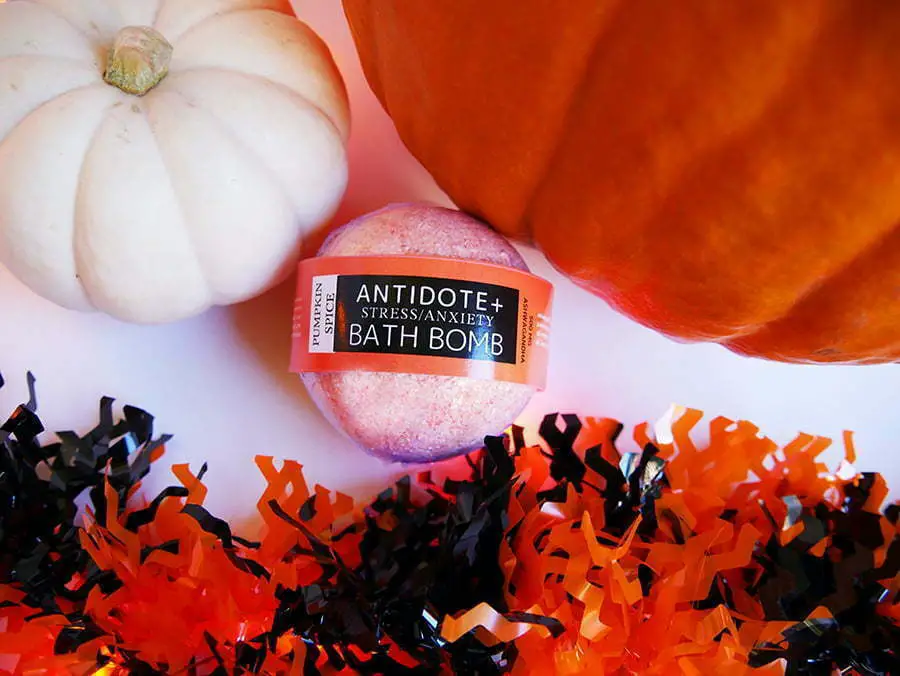 Who would have think that even a pumpkin spice can become a great ingredient for bath bombs. The orange color and pumpkin scent will spice up your bath time and can improve your mood after a tiring day.
Lavender Bath Bombs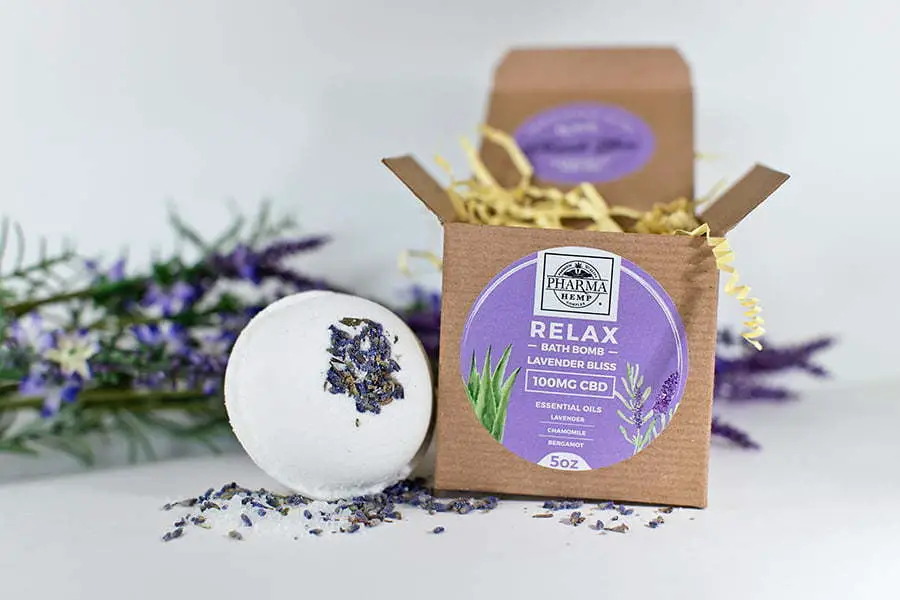 Lavender has been a favorite when it comes to bath bombs scents because it gives off that luxurious aroma whenever you use it. It also has antibacterial properties which is one of the best benefits your skin can have.
Peppermint Bath Bombs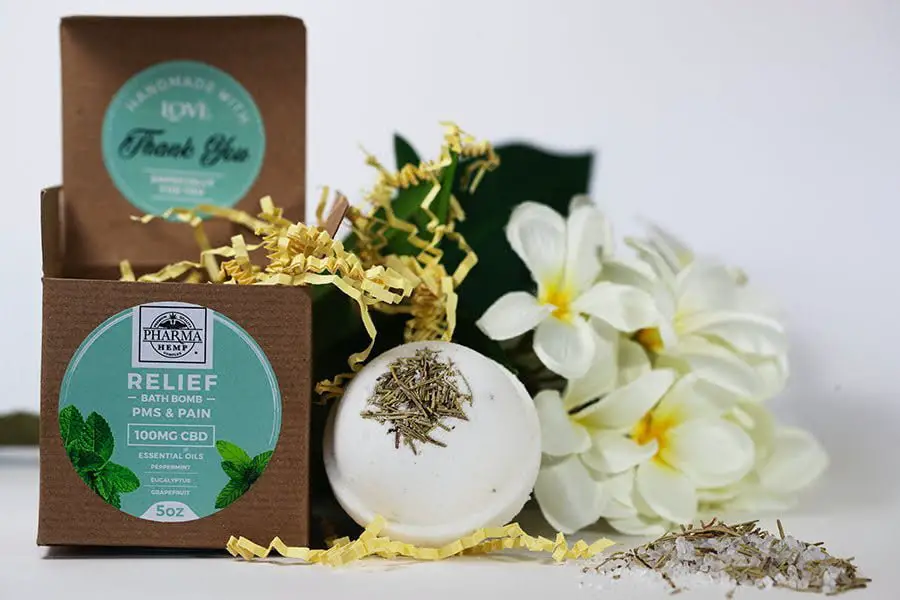 Peppermint is a hybrid mint that's cultivated in many parts of the world that offers tremendous benefits that are good for the health and skin. The aroma is very soothing and bath time will be very rewarding and relaxing.
Strawberry Bath Bombs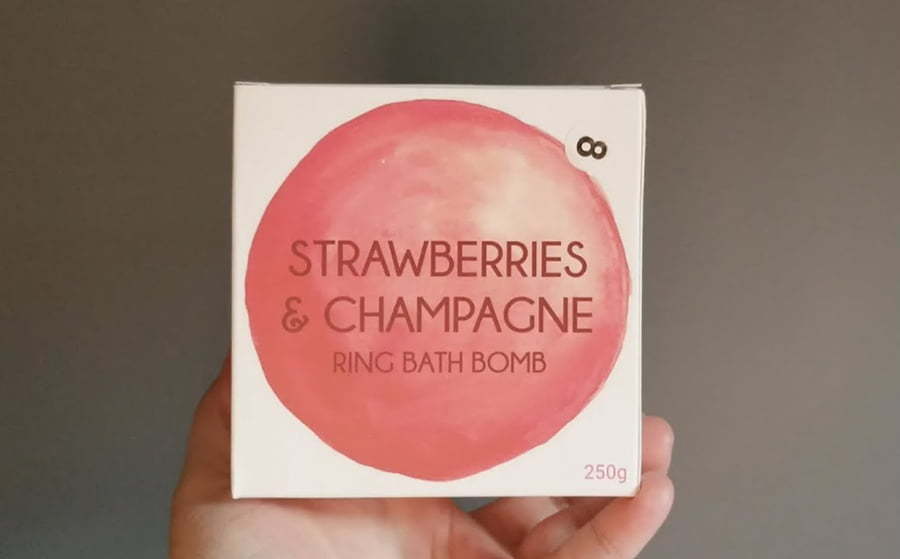 One of the best recipes for making bath bombs on your own, strawberry doesn't just give a fruity scent but will explode to make your tub into a juicy pink color that even your kids would definitely love bathing in it.
Green Tea Bath Bombs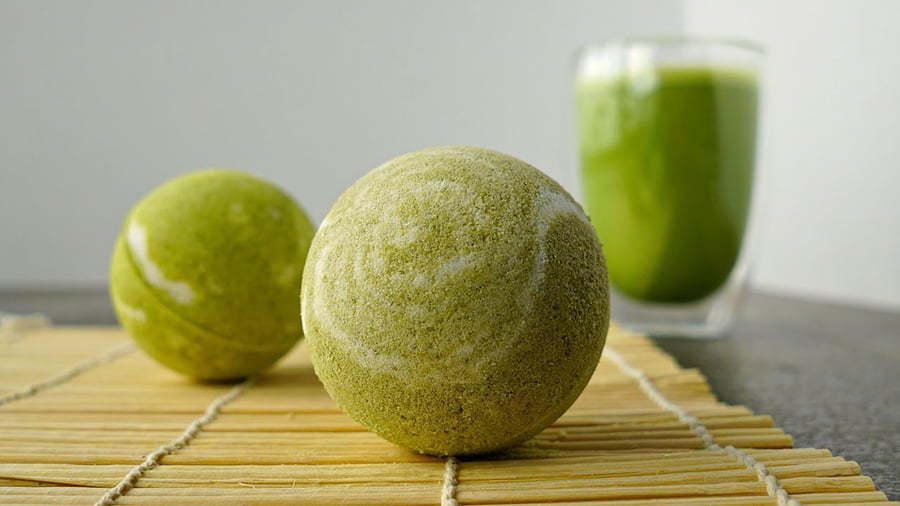 Another popular ingredient is green tea for bath bombs, green tea soothes the skin and reduce redness as well as relieve muscle pain from an all day's work. It even has anti-aging effects that helps your skin recover.
Rose Bath Bombs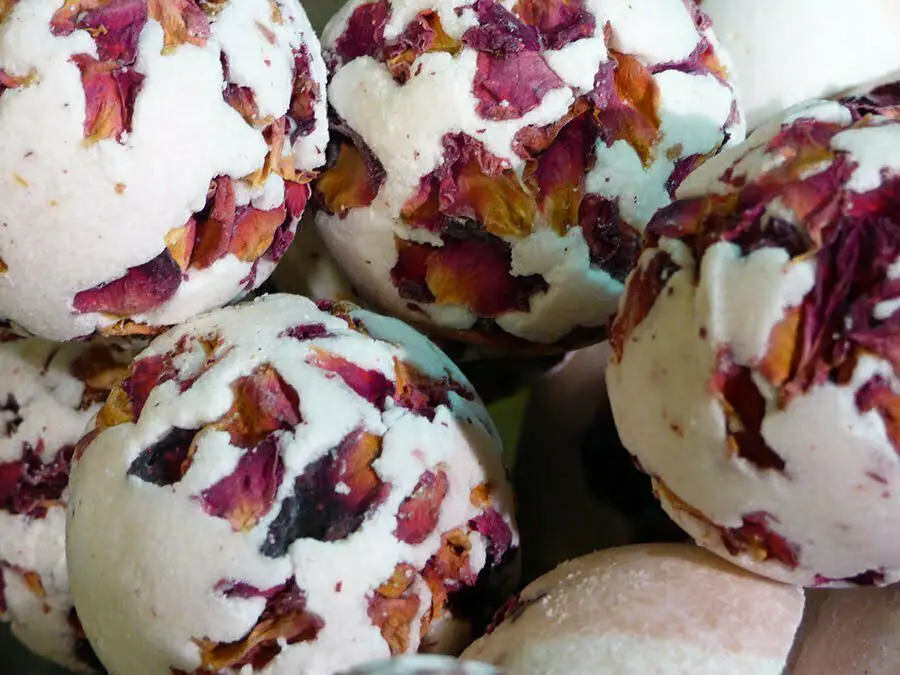 Probably the most popular ingredient for bath bombs, rose will always be wonderful in bathing. The aroma is magnificently presented and the luxurious color it gives will make you stay in the tub for a while.
Continue reading: