Last updated on February 19, 2022
Casual clothing has not gone out of fashion for several last years, and that is all because it is an urban style for any occasion: for office, study, parties, dates, or walks with friends.
What rules does it need to follow to create a high-quality casual look and what trends of it are exist?
Table of Contents
History and Features
"Casual" means "daily" or "careless", and this is its difference from the classical and formal style – it means maximum freedom, democracy, and comfort.
There are several versions of the origin of this style. According to one of them, it is originated in the 90s, when computer scientists and programmers became the most popular specialists in the labor market. In order to hire guys who are used to jeans and stretched sweaters, large corporations had to simplify the rules of the internal dress code.
Another version tells us that the founders of casual are football fans from Scotland who created their own style. It allowed them to wear daily clothes, but at the same time be recognizable among their own.
The Main Principles of the Casual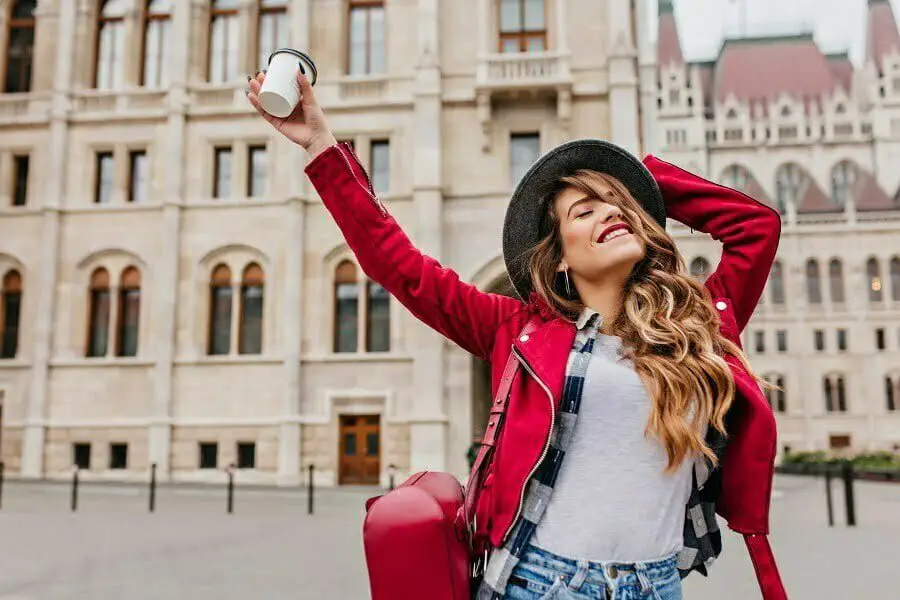 Moderation. First of all casual is a calm and restrained style, so here it's better to give up shiny, flashy things and unnecessary accessories;
Adequacy. Clothes should be chosen by taking into account all factors: the time of the year, the occasion, and other circumstances. That means no warm sweaters and boots in summer and no tight jeans in the office;
Lightness and carelessness. A look in the casual should be elegant, but not tell others that a man is concerned about his appearance;
Rejection of stereotypes. Fans of this style never think about how they look in the eyes of others, so experiments within acceptable limits are welcome;
Neatness. Clothes should be clean, neat, and well-ironed;
Comfort. All wardrobe items should be comfortable, do not press, do not rub, and do not restrict movement.
What to Wear and When
Depending on the situation, casual style is divided into different types:
Business 
There are four types of business casual:
casual chic. That means to wear things as if they were wrong – to combine the inappropriate. For example, a knitted turtleneck, a double-breasted jacket, or a jumper and a hat;
simple: comfortable sporty clothes. For example, sports jackets, polo shirts, chinos, and shoes with or without lacing;
respect casual: respectable, expensive clothes and accessories. The best choice for a businessman;
smart: a fashionable version of formal clothing. So, follow the latest trends and choose high-quality Blowes Clothing items.
These are business clothes:
outerwear: coat, jacket, or sheepskin coat;
the two-piece suit, unpaired jacket, or cardigan;
trousers made of twill or gabardine, corduroy, or even denim;
striped or plaid shirt;
with or without a tie;
knitwear is allowed: a top with a V-neck, a jumper, or a turtleneck;
shoes: for example, classic-style boots in winter and brogues in summer.
All of the above is the basic men's wardrobe for working Friday. The degree of formality of the look for work depends on the company and position.
Sporty  
For sports, outdoor activities and for men who prefer sports style in everyday life. There is a full range of sportswear, as well as traditional men's clothing in a sporty style. T-shirts, hoodies, sweatpants, shorts, jackets, caps, sneakers, etc. – in general, everything that we like, and without which no men's wardrobe can do.
Urban 
For a non-working time in the city: for a meeting with friends, a movie, a cafe, a museum, or just a walk – those are the cases when the image, design, and manner of dressing play a key role! Four items are important here: loose jacket, trousers, shirt, and knitwear. Depending on them, you form the final look.
Countryside
For any events outside the city: trips to nature, recreation in the village, excursions, and sports events. Try to choose comfortable and non-restraining things.
Business and leisure trips
Think carefully about what clothes you will be wearing on the road, and what you will wear at the place of your stay. The key points here are comfort and practicality.
Marine trip
Events in yacht clubs, water sports competitions, informal meetings on the deck of a water ship, or a picnic at a countryside resort – you can confidently wear clothes in a marine style here. A blue blazer, light linen trousers, and striped knitwear will be the perfect set for sea casual. As for the main colors, they are white, blue, black, and red.
Club
If you are going to a fashionable or dancing, indoor club or to a party with friends, choose a set in this style. Each fashion club has its own format and dress code. So, ask around as not to make a mistake. Use trendy items and do not forget that the most youthful and relevant option is always a blazer with jeans and a designer T-shirt.
Continue reading: