Last updated on January 5, 2023
What is the difference between oil and acrylic paint, and what the right choice does for you? Read on to find out!
Painting has been a strong medium of artistic expression. This creative art helps to express feelings and well as to build a feeling. For different purposes like wall painting, canvas painting, drawings, one and multi-dimensional designs, aesthetic effects, and many others, different kinds of paints are used. Waterproof, acrylic, oil, pastel, dilute, coated, non-coated and numerous others are the types of paints available in the market.
Table of Contents
Which Paint Will Be Best for Me?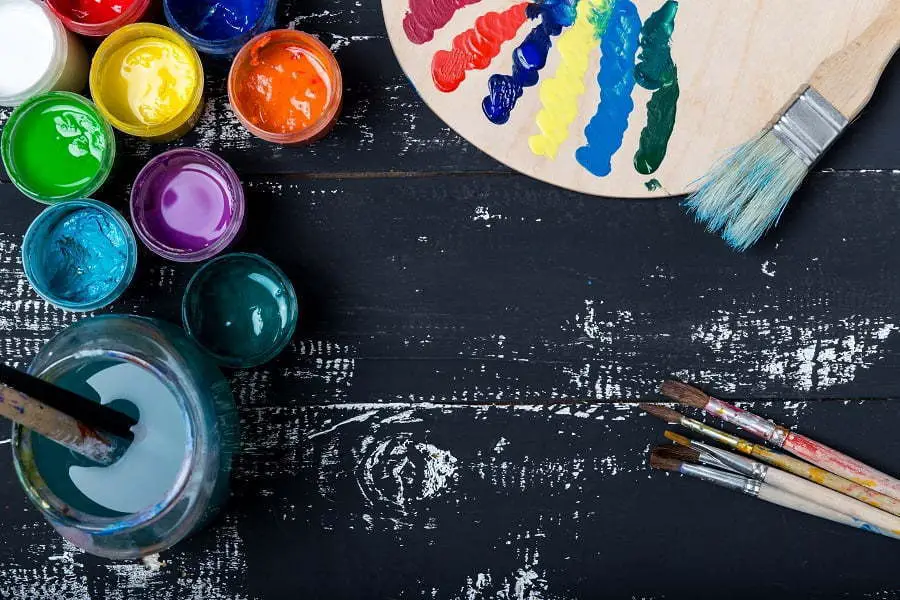 There are several considerations to undertake before choosing a particular paint type. It involves several properties review and analysis to get the best effects after the paint is applied. Some of the things to question while choosing the paint type are as follows:
How will I use this paint?
Is it an experimental or design-based application?
How much will the painting be suspended to the environment?
Is it a long-term or short-term project?
What is the material I will be painting upon?
It is very important to choose the correct paint type for the respective application. Acrylic Paints and Oil paints are the two most widely used paint types for numerous applications. Still the properties, liquidity, structure of these paints differ. Acrylic Paints are mostly used for creative wall painting, cloth paintings, and artistic pieces. However, Oil paints are mainly used as an anti-rust agent, roadside paintings, roof paintings etc. Oil paints are considered as a strong shield for protection of metals and materials with beautiful vision.
Acrylic Paint or Oil Paint?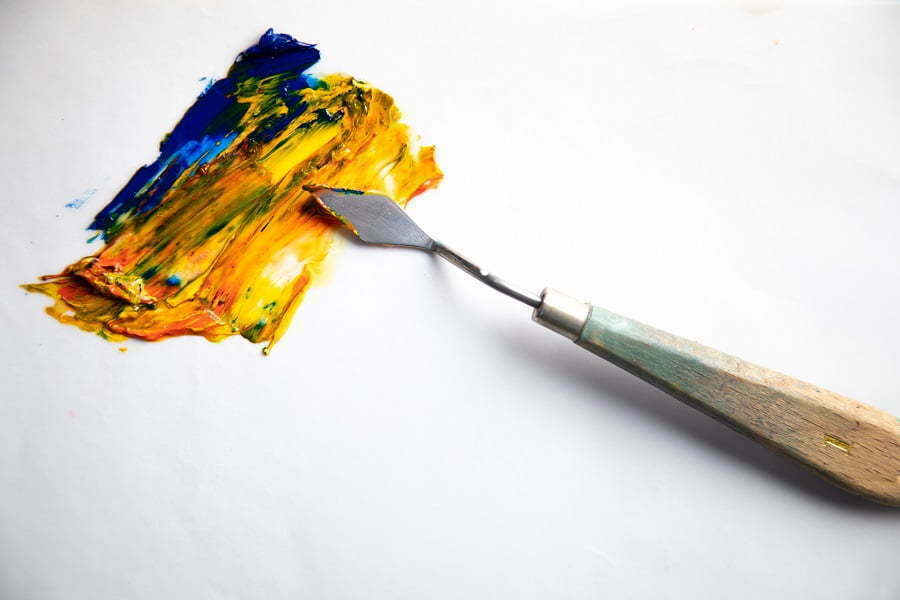 The major differences between Acrylic Paint and Oil Paint lie in a few of the paint properties including drying time, lightfastness, experimental abilities, liquidity, and texture. Let us dive deeply to understand the comparison table between acrylic paint and oil paint as it can help us to choose the better-suited paint for us as per the application in action.
Drying time:
After using the paint, the sudden drying period is called Drying time. Well, in some applications a quick drying time is required, while in others where users need to impose the layers and create designs in such cases a quick drying time is not feasible.
Acrylic Paints have a very quick drying time, within a min or two it gets firmly dried on the platform painted upon. On the other hand, Oil paints being a bit thicker takes a longer time to dry. Another advantage of Oil paints with respect to drying time is that it allows elongated working time. For instance, if you are working on some painting, you can keep it open for the and could continue the same the next day.
| | |
| --- | --- |
| Oil Paint | Long Working hours, longer drying time |
| Acrylic Paint | Short Working hours (Immediate), Quick-drying time(one to two min) |
Color Changes:
Well, painters and Acrylic paint users have made it clear that Acrylic paint changes its color when dried. This change is with respect to contrast and hue of the shade. Furthermore, it also gives a bit of brightness change. Contrary to this Oil paints are firm on the shade during the application and after drying as well. The irregularity of change in color of Acrylic paints gives a bit of confusion regarding the color choice and water ratios to be added. However, with practice users could get a better judgement regarding the consistency of water, paint ratio and color change after drying.
| | |
| --- | --- |
| Oil paint | Do not change its color after drying.However, could fade with time |
| Acrylic Paint | Change the color hue after drying.But do not fade away, it stays the same even after 100 years. |
Consistency of paint:
Acrylic paints are thin in texture and consistency. This makes it eligible for fine artistic designs and opens the doors of experiments. Carvings, canvas paintings, Varli Designs and other such creative domains could be explored with acrylic paints.
Oil Paints are thicker and have some weight. They flow through the platform that isn't suitable for delicate art. However, these thick paints are useful with the bold paint scenarios like logos, banners, MNC prints and others.
| | |
| --- | --- |
| Oil Paint | Thick and Heavy |
| Acrylic Paint | Thin and Lightweight |
Working condition:
Basically, the working condition defines the ample amount of space the user will be working in. Paint has some odor, sometimes it's mild (Acrylic) , sometimes it's too strong (Oil Paint). As mentioned, Oil paint has a tremendous odor that causes irritation to the brain, it could disturb the concentration in case you are doing some delicate designing using paints. Some of the people also have allergies regarding the smell of Oil paints. However, on the other side Acrylic Paints are non-stinky. It is advised to use proper ventilation while using the other thinners that could cause irritation.
| | |
| --- | --- |
| Oil Paints | Have Strong Odor (Advised to maintain ventilation if working in congested spaces) |
| Acrylic Paints | Low odor |
Takeaway
Hence both Acrylic Paint and Oil paint differs with its use and application method. One should be clear with what paint is required. Acrylic Paint suits most for the creative art which needs smooth edge design and texture. While Oil paint is used for firm Paint applications. Make sure you know the mixture ratio of water, Paint, and thinner before use to get the optimal results.
Continue reading: