Last updated on January 5, 2023
An outdoor area is an important part of our new backyard remodel. Luckily, it's a really easy DIY project. Here's how it went.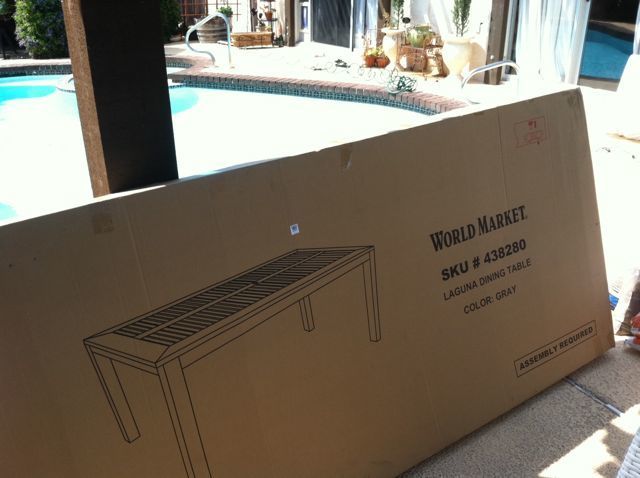 For those of you who have been fol­low­ing our back­yard remodel, you know we were eagerly wait­ing our table deliv­ery. It finally arrived! The down­side is it came in a box that said, "assem­bly required". Sigh…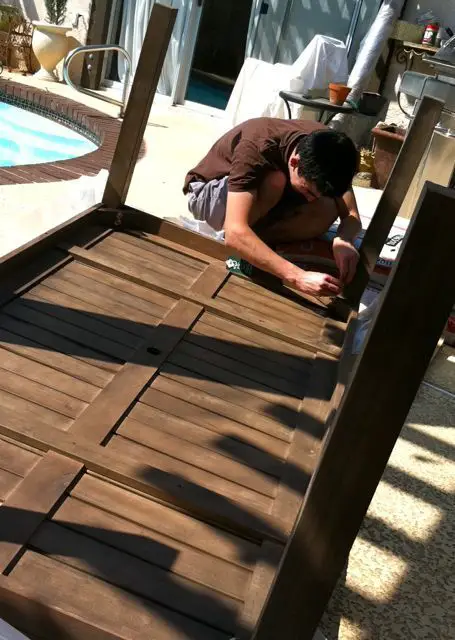 Although I am an accom­plished Ikea fur­ni­ture assem­bler, I didn't feel up to the task this time. But then I sud­denly had a light bulb moment. Last time I checked I had a 16-year-old capa­ble son! Hur­ray! I put him to work at assem­bling the table. (no I didn't pay him to do it, he's just super! ya, I'm one of those moms…) He was able to whip it out in 10 min­utes with­out bub­bly! (see above Ikea link to under­stand that com­ment) We are very happy with our pur­chase even though the color was totally off. If you've seen my inspi­ra­tion page you prob­a­bly agree it's a pretty good find. It's also prac­ti­cal since it's actu­ally made to be outdoors.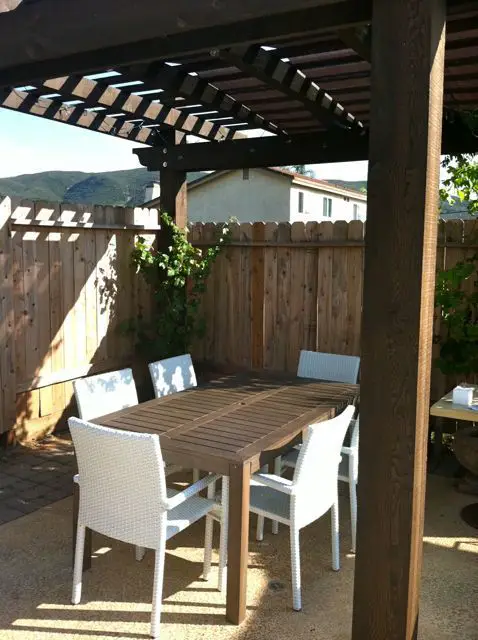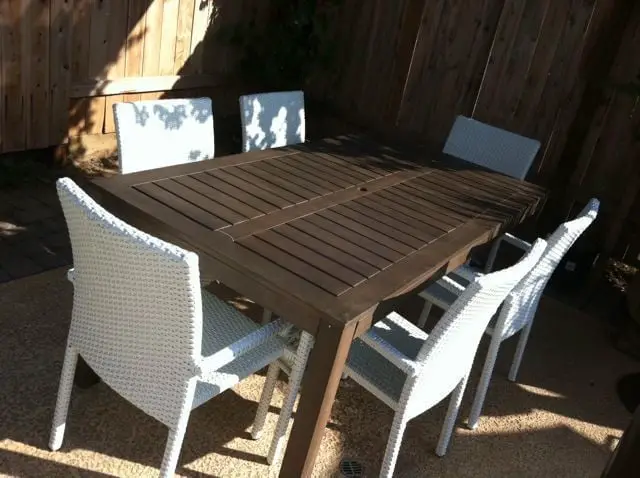 We're hop­ing to work on Ryan's gar­den beds this week­end. My "not so typ­i­cal" herb gar­den is done, so stay tuned for my post­ing on that real soon! Oh and I'm so excited to share Ryan's lat­est recy­cling idea. What do you do with an old mat­tress? He's work­ing on that now too. It's bril­liant! Well, it would have to be con­sid­er­ing he is one smart guy! (after all, he did marry me)
Continue reading: