Last updated on January 5, 2023
This is the real budget-friendly backyard makeover we've undertaken from start to finish. We love it how it turned out! Check out the fantastic photos and tips at the end.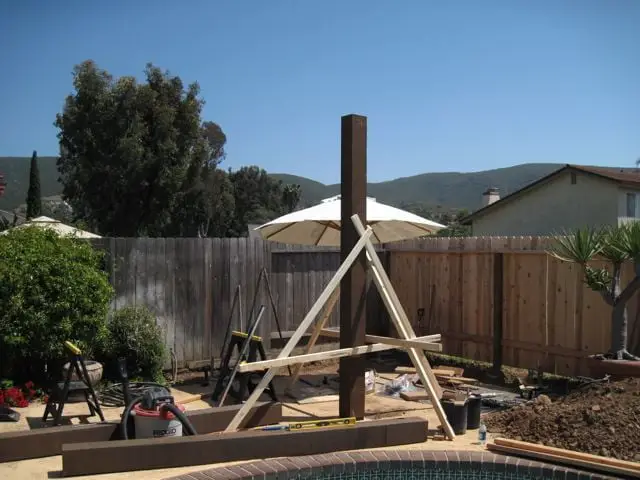 From rags…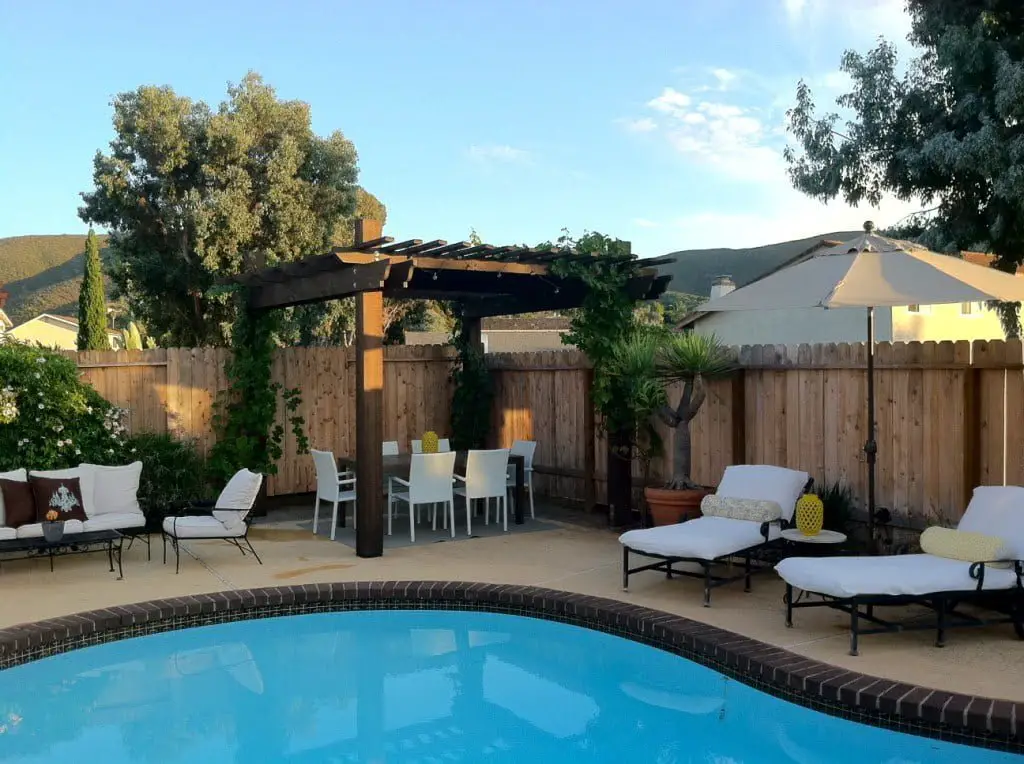 …to riches!
It's been a few months since my first post about giv­ing our back­yard a lit­tle mini makeover. We finally fin­ished most of it. It was help­ful that our yard had good bones, to begin with. Although there was a lot of work to do, it wasn't a huge DIY under­tak­ing. Our new per­gola and paver floors were the only real big projects. We have a few more cos­metic things to do, (hang lights, find our bbq a bet­ter loca­tion, plant veg­gies in our new bed, etc…) but does any­one ever com­pletely fin­ish a remodel? We are enjoy­ing the fruits of our labor. Speak­ing of that, a spe­cial thanks to our amaz­ing crew, a.k.a. fam­ily & friends!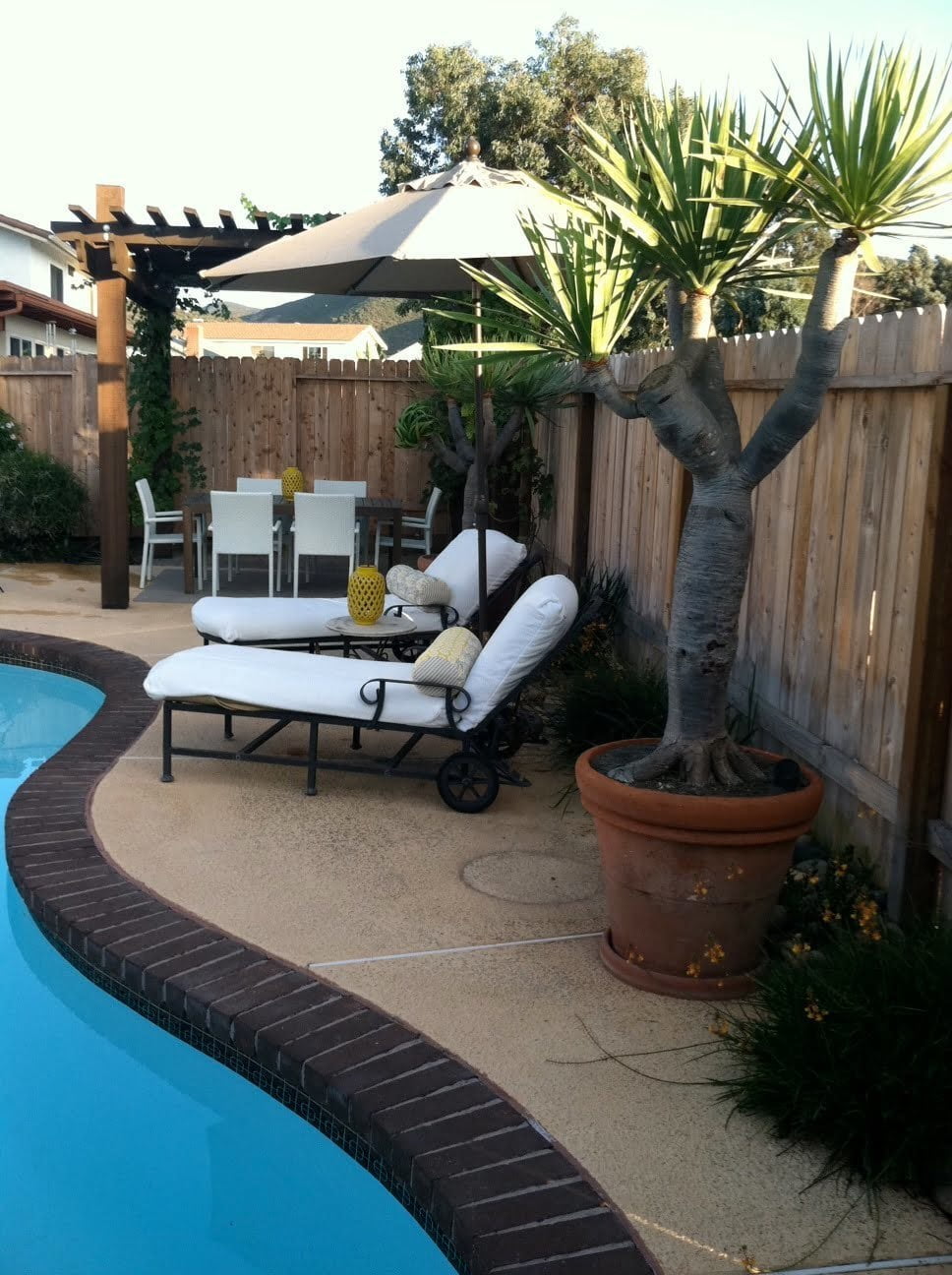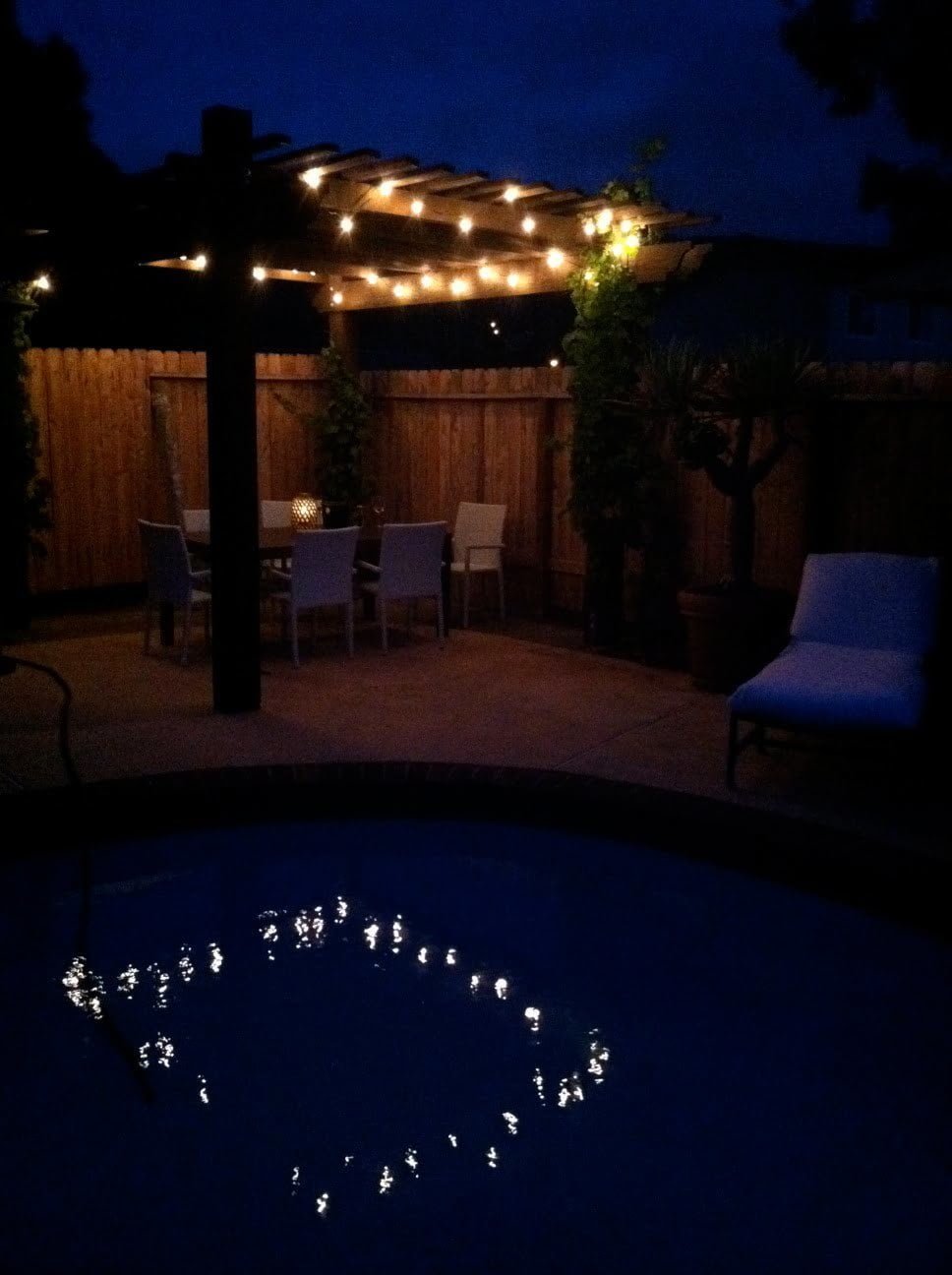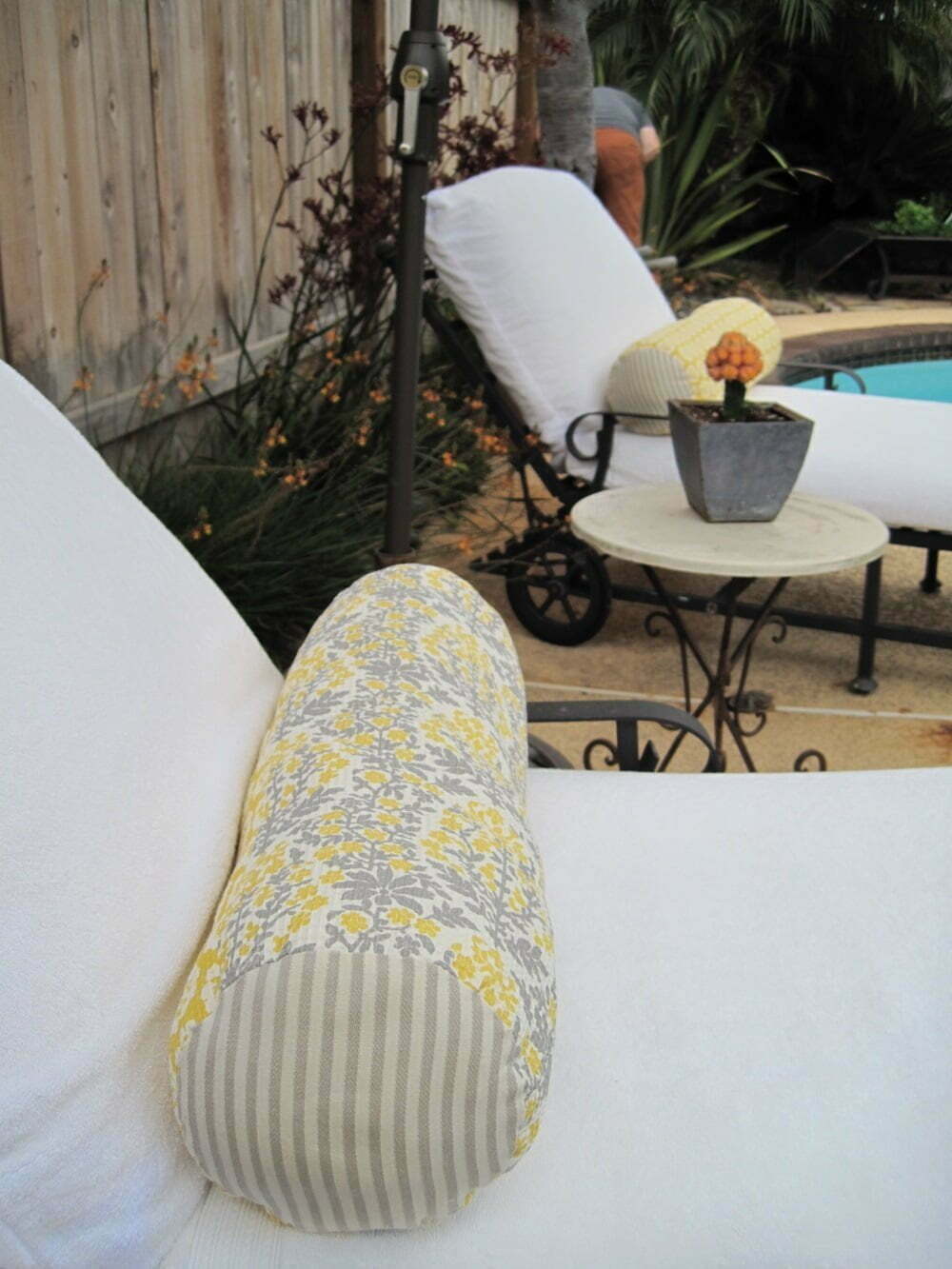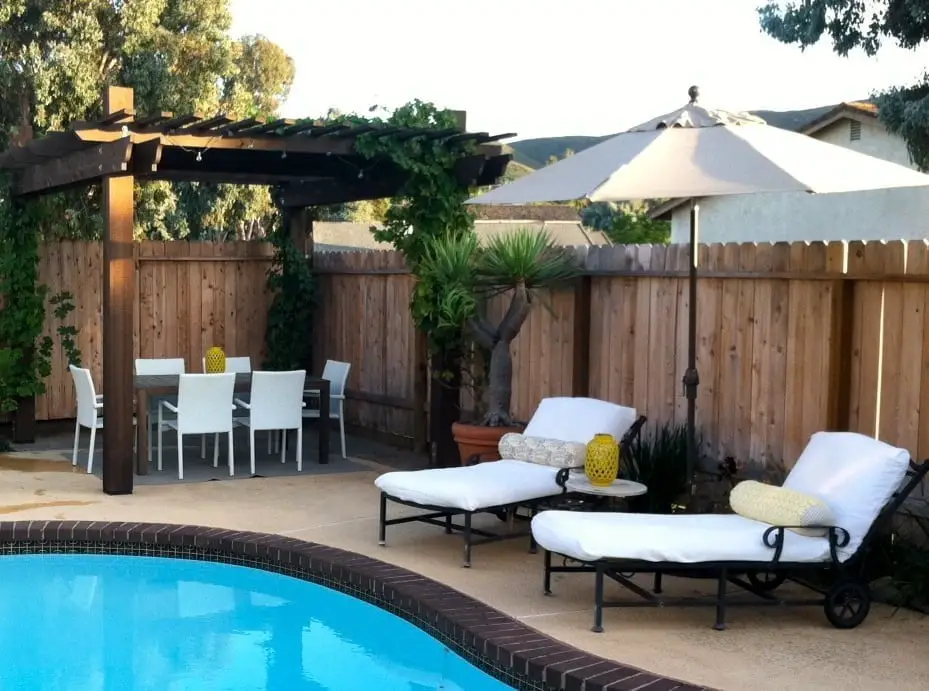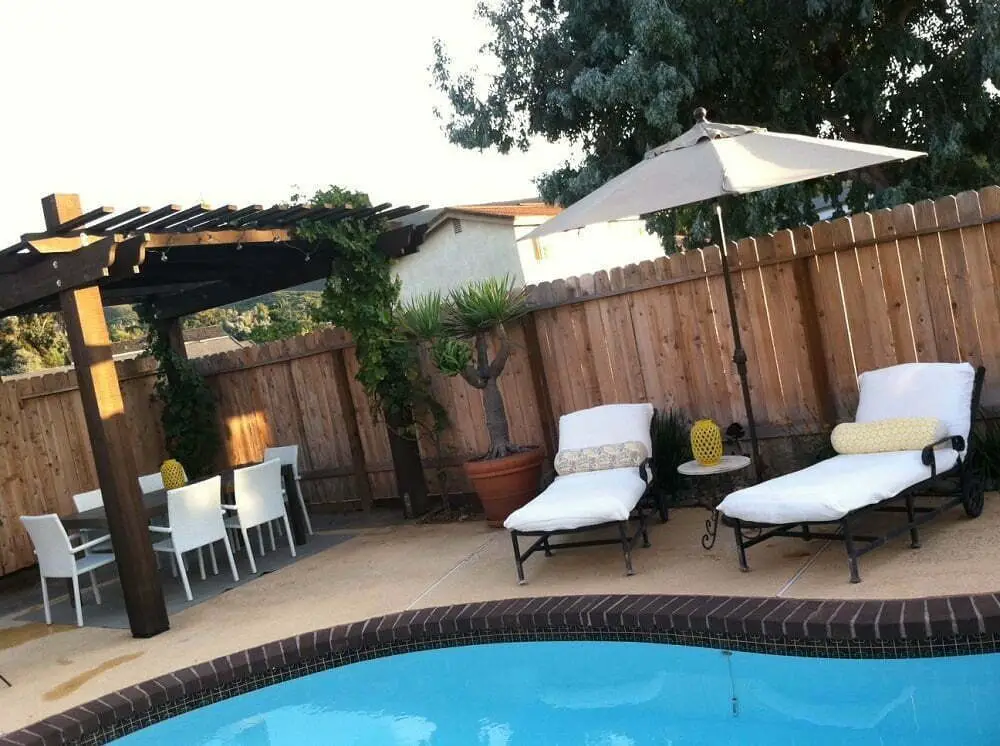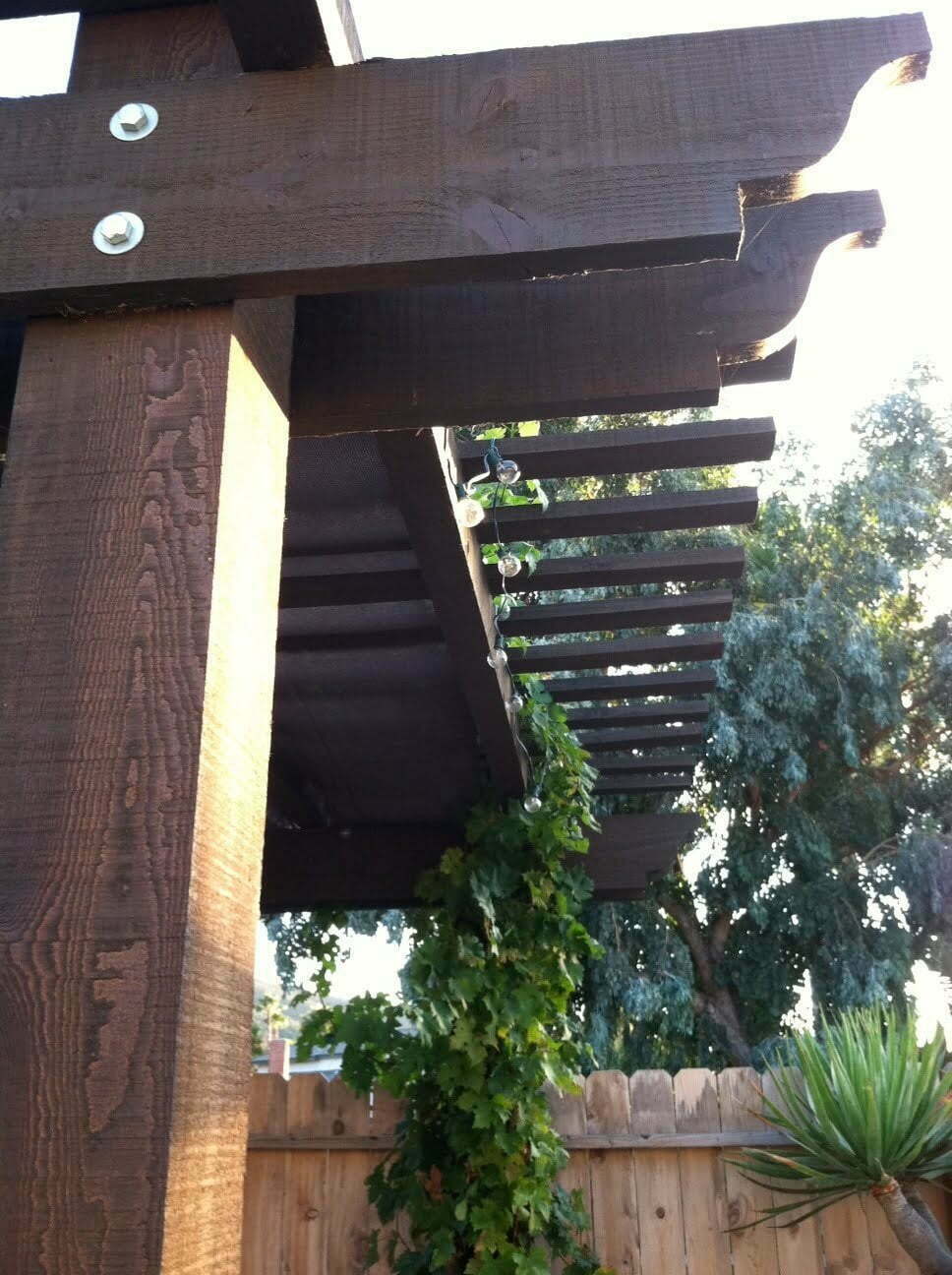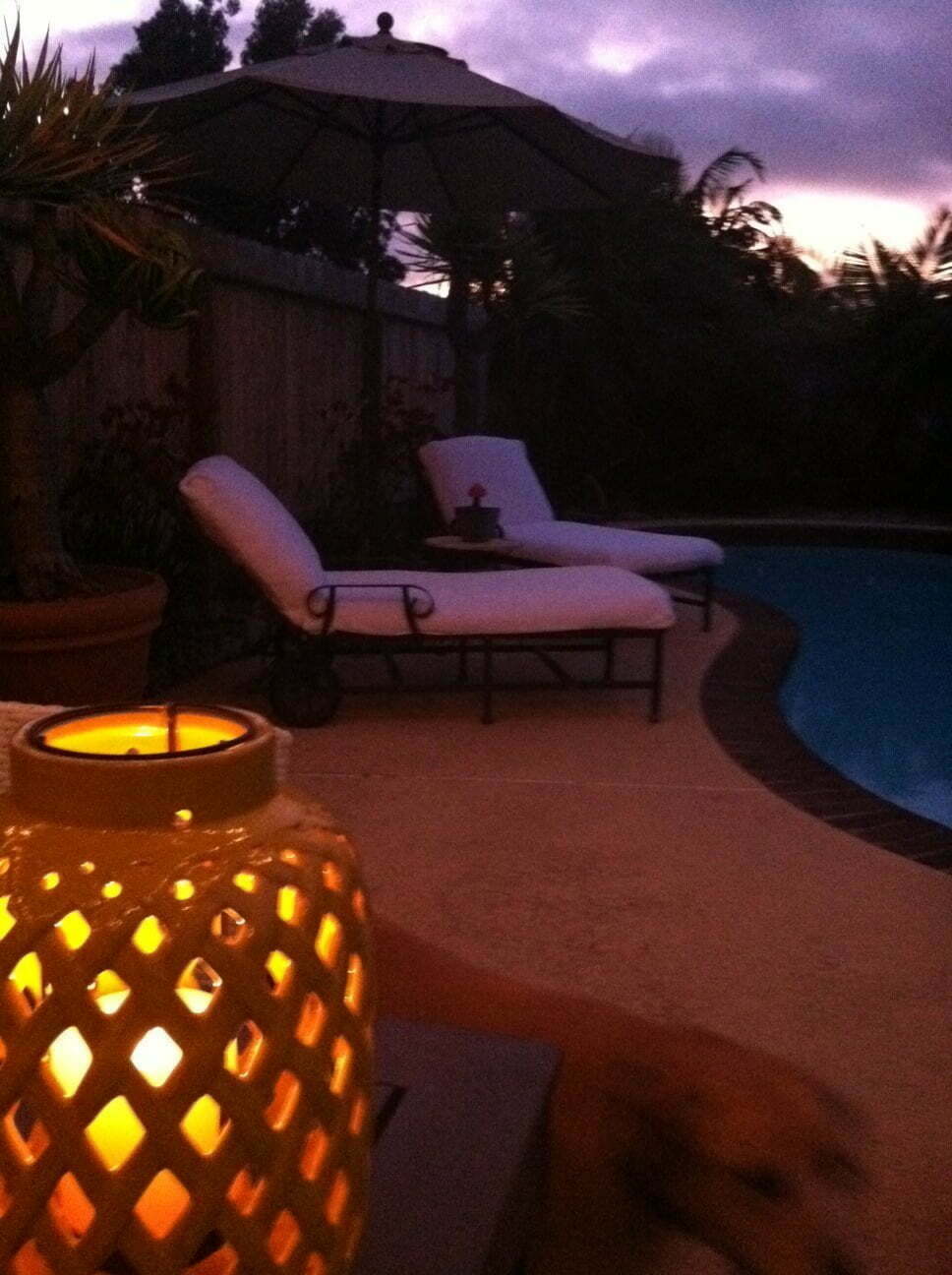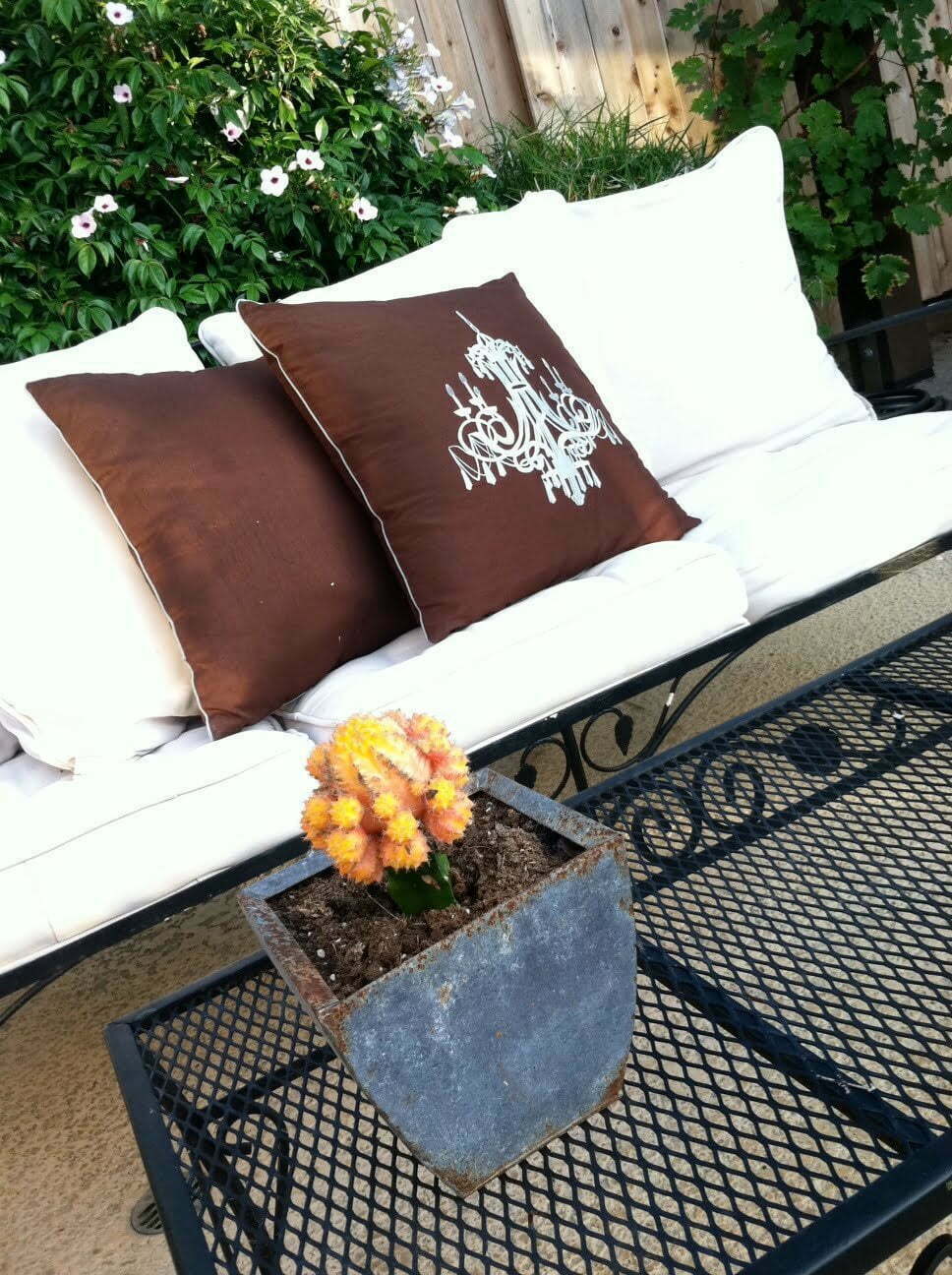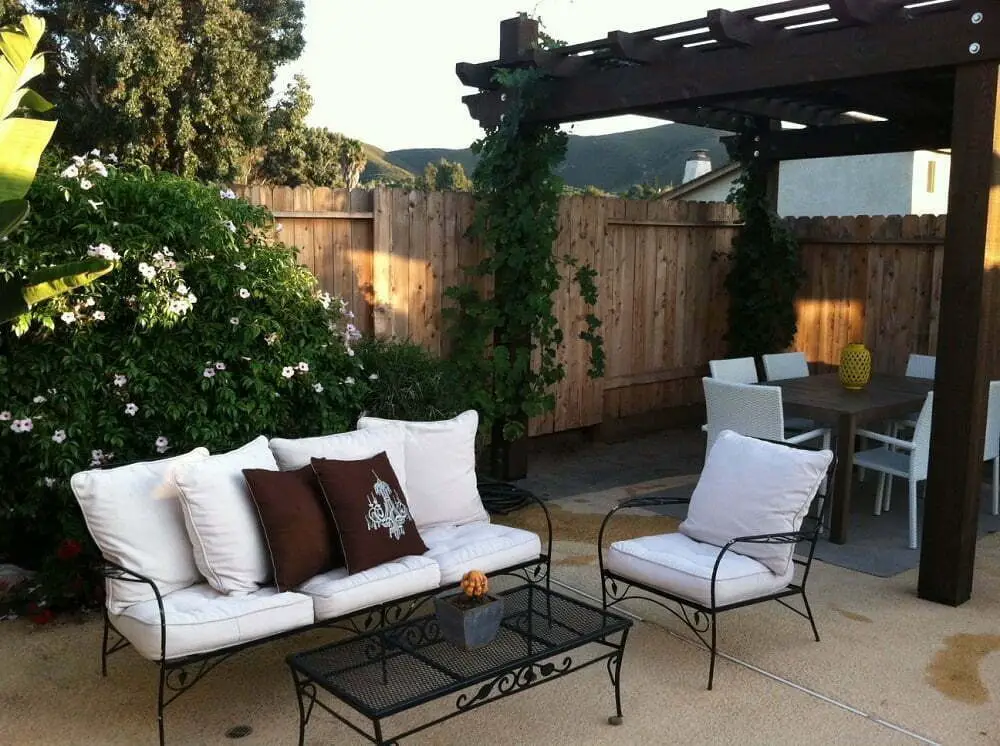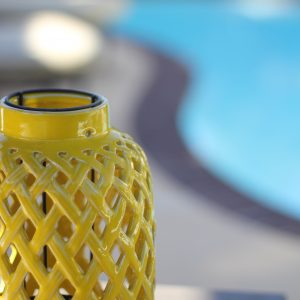 Tips:
Make chaise lounge bol­ster cush­ions using hip dish tow­els. (I bought mine at Tar­get, they're by Dwell)
Dress your faded out­door cush­ions with cov­ers made from sim­ple white tow­els. Easy (if you can sew, or like me knows some­one who sews…thanks Con!) to make and easy to clean. I don't rec­om­mend pat­terned or color tow­els due to sun fading.
Mix vintage/garage sale fur­ni­ture pieces with new ones. You not only save money this way, but it adds char­ac­ter reflec­tive of you.
Shop at your local dis­count stores and online. We pur­chased our din­ing table online at Pier One and bought our din­ing chairs at Homegoods.
To find furniture shops near you, check out Furniture.com
Don't bite off more than you can chew. Try to be rea­son­able and flex­i­ble when plan­ning your mini-remodel. (espe­cially if this is a DIY project)  Pick two things that are impor­tant to you. In our case, it was the per­gola and hav­ing a din­ing room table out­side to eat on after that every­thing is a bonus!
Continue reading: