Last updated on August 22, 2023
Croatia, a country of diverse landscapes and timeless traditions, is renowned for its spectacular sunsets, particularly in the coastal cities of Zadar and Hvar. Each day, as the sun begins its descent towards the azure waters of the Adriatic Sea, the sky above these cities, transforms into a mesmerizing canvas of hues, painting pictures that are nothing less than celestial poetry.
This vivid spectacle of nature is not just a visual feast but also a sublime experience that touches the soul. Join us as we journey from Zadar to Hvar, exploring the magical dusk and learning why Croatian sunsets are considered among the most beautiful in the world.
Table of Contents
Touring the Plitvice Lakes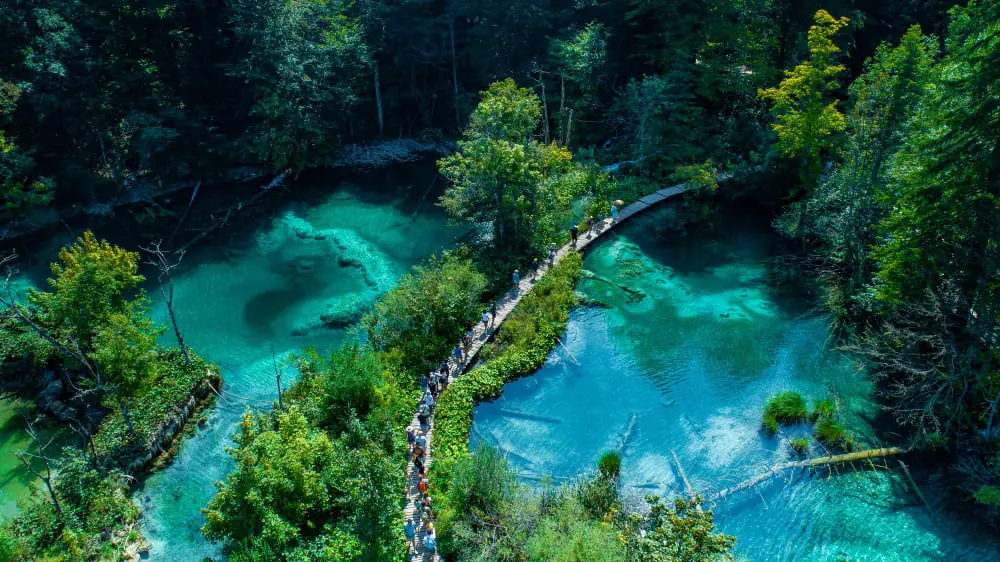 The adventure begins in Zadar, a city located on the Dalmatian Coast. It is here where you will witness nature's finest show, as the sun slowly fades away and casts its last rays of light across the sky. The sight is simply breathtaking with shades of orange and pink illuminating the entire horizon – it's an experience you won't forget in a hurry.
After basking in the glory of Zadar's sunsets, you will take a road trip to Hvar – one of Croatia's most idyllic islands. Along the way, you will be able to experience some of the country's exquisite landscapes such as the Plitvice Lakes National Park, where you can explore cascading waterfalls and marvel at the lush green forests that line the banks of the lake.
If you want, you could also opt for a tour, like https://plitvice-lakes.tours/, which will guide you through the park and show off its many hidden gems. Furthermore, you will also be able to indulge in some unique experiences such as boat rides on the tranquil waters of River Korana.
Seafront Promenade in Zadar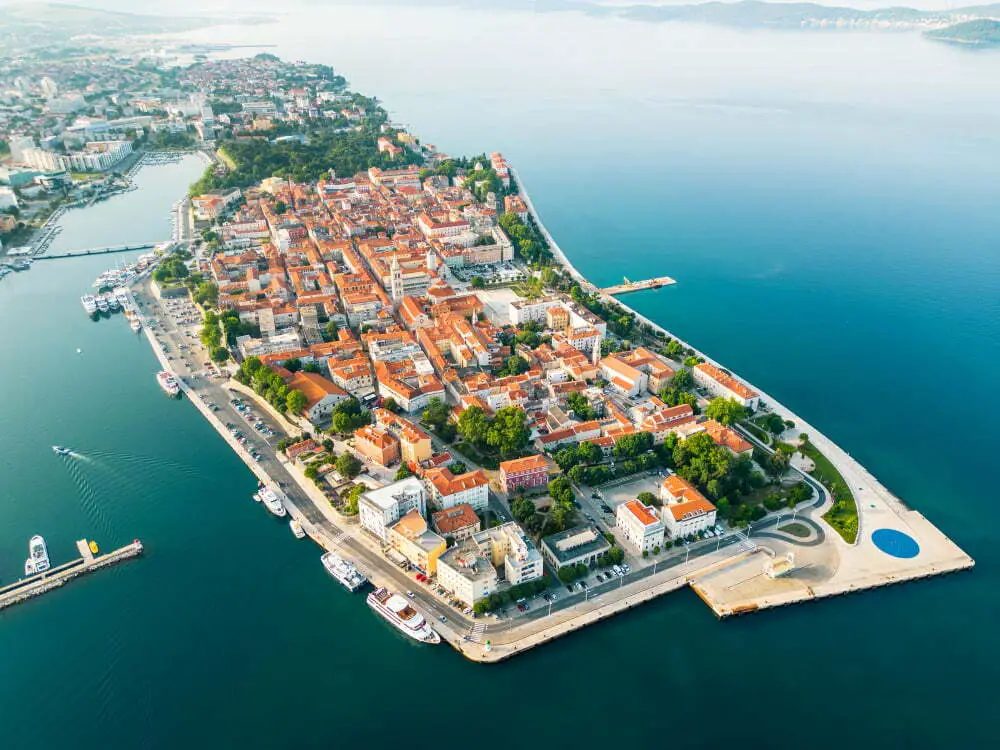 The nearby "Sea Organ" and "Greeting to the Sun" installations add a unique touch to the experience. As the last rays of the day dip below the horizon, you will be surrounded by a captivating spectacle of pink and orange hues.
Don't forget to take some photos as a reminder of this wonderful experience. If you're lucky, you may even catch a glimpse of dolphins frolicking in the distance! After spending time at Zadar, it's time to move on to Hvar.
This picturesque island is known for its stunning sunsets and there are plenty of spots from which you can appreciate the beauty of dusk. Whether it's watching the waves crash onto the shore or relaxing in a boat as the sun goes down, your experience here will be nothing short of magical.
Sunset Cruise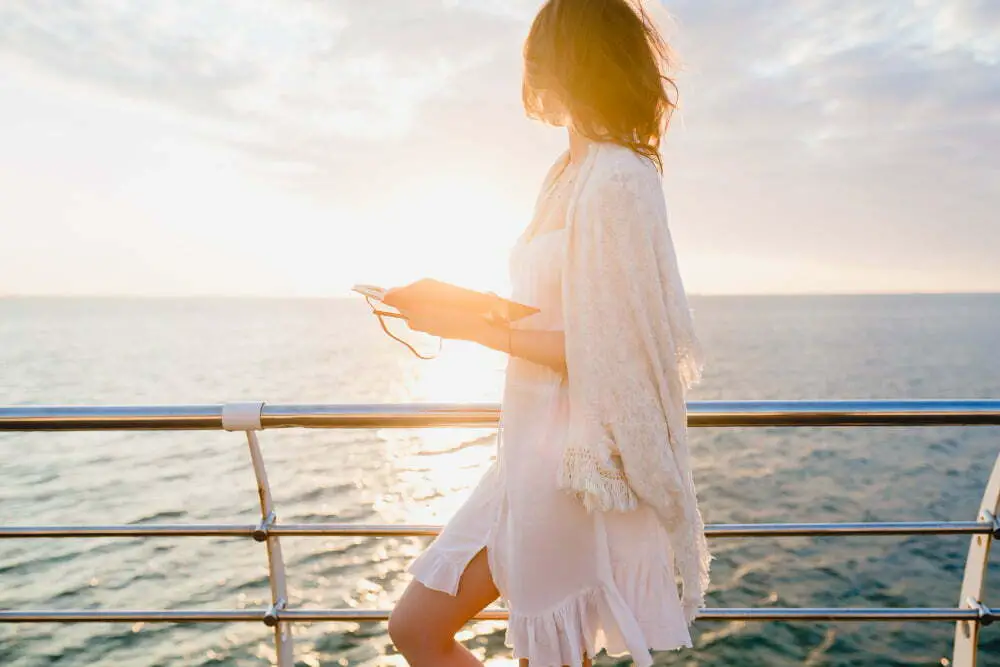 Witness the sun slowly disappearing into the Adriatic Sea while you relax on the deck, accompanied by a gentle sea breeze. As the sun sets, you will be surrounded by a stunning array of colors that stretch out across the horizon. There's no better way to end your journey here in Croatia than with a romantic sunset cruise!
So come and explore the beauty of Croatian sunsets from Zadar to Hvar – it's an experience that you'll never forget. Whether you're a photography enthusiast or simply looking for a romantic escape, you are sure to find something that will captivate your heart. So come and explore this magical region of Croatia and discover why sunsets here are considered among the most beautiful in the world!
Fortica Fortress, Hvar

The panoramic vista of the sinking sun against the backdrop of Hvar town and Pakleni Islands is a sight to behold. Perched atop a hill is the Fortica Fortress, an impressive structure that watches over the town like a guardian. Take some time to explore this majestic fortress and enjoy its breathtaking views of the harbor.
As night approaches, you will be able to relish in the stunning beauty of Hvar's sunsets as you watch the sky turn into a canvas of lilac, pink and orange hues. Witnessing this incredible spectacle of nature is sure to be a memory you will cherish forever! So come and explore the magic of Croatia's sunsets from Zadar to Hvar – an experience that is truly out of this world!
Lavender Fields in Hvar
The sight of the sun setting over fields of lavender is truly magical, making it one of the best ways to experience Croatian sunsets. The vibrant colors provide the perfect backdrop to a romantic evening spent with your loved one, as you take in the beauty of nature. From here you can walk along the nearby coves and enjoy some fantastic views of the Adriatic Sea.
What's more, you can also try out some of the local delicacies such as lavender honey or olive oil-based products. And if you're in luck, you may even spot some of the rare birds that inhabit these lands!
So come and explore the beauty of Croatian sunsets – an experience that is truly out of this world! From its stunning landscapes to its cultural heritage, Croatia is a country full of surprises and its remarkable sunsets are no exception.
With its captivating colors, these sunsets will make you pause and take notice that life is truly beautiful. And even if you are unable to witness the sunset in person, its beauty will linger in your heart forever!
Continue reading: