Last updated on August 28, 2023
Here are the top places to visit in Orlando, Florida. And no, they're not just amusement parks. Read on!
The colorful city of Orlando, Florida, has something to offer everyone year-round. From the world's busiest theme park, Walt Disney World, to the underwater wonder of Weeki Wachee Springs, to the wildlife wonderland of the Everglades, and everything in between, this city really does have it all.
But with Orlando being one of the most visited cities in the United States, you can't expect to have the place all to yourself. Instead, it's more fun to explore the city with the millions of other travelers who make their way to this magical place each year.
Whether you're planning a vacation to Orlando, Florida, or just looking for somewhere new to visit, I can help. I have put together a list of the top 10 places based on visitor ratings, attractions, activities, and hotels. Whether you want to get away from the cold or see attractions with your family, there is something for everyone in Orlando.
Table of Contents
Walt Disney World Parks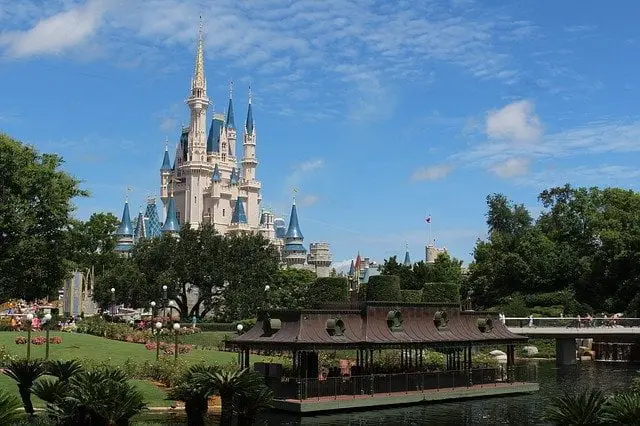 Walt Disney World Parks are a cluster of theme parks and resorts in Florida. Walt Disney World was previously a semiformal town situated at the center of innovations from the private sector.
There are four theme parks: Magic Kingdom, Animal Kingdom, Epcot and Hollywood Studios. There are 11 golf courses as well, with three hotels near them.
The park, which consists of four theme parks and several smaller attractions, is the world's most popular family attraction. It has gained international coverage from journalists near and far; the park attracts over 40 million visitors every year.
The Animal Kingdom park gives visitors the opportunity to see African animals in a natural habitat. Hollywood Studios is where people can see shows with stunt and special effects, tours of actual studio space, and other cool things from movie games. The Kilimanjaro Safari at Animal Kingdom is a great experience, and Tree of Life makes for some really nice photo opportunities.
Universal Theme Parks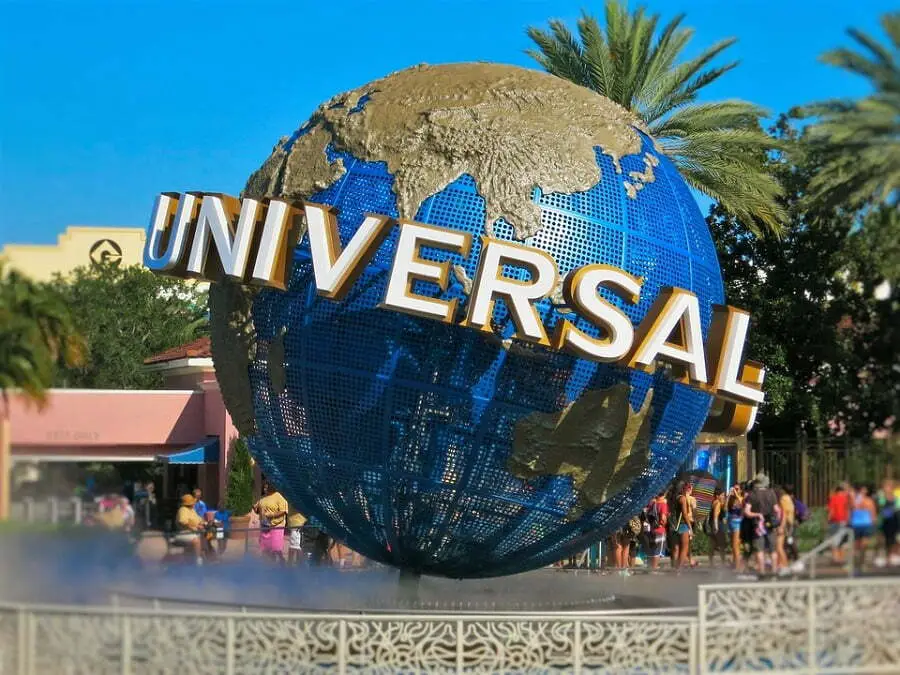 One of Universal Studios' most popular parks is Universal Studios Florida located near Walt Disney World in Orlando. The international designers who created this park used their knowledge and experience in film and storytelling to design it into an interactive studio. Steven Spielberg was consulted for guidelines on how to interact with the film industry by way of designing the conference rooms, set designs, ride attractions, queues, signs, and educational activities.
Universal Studios has rides and areas themed after the world-famous story, "The Wizarding World of Harry Potter." The newest addition is Hogwarts Castle and Hogsmeade, with Diagon Alley extending into the Universal Studios park. Those who enjoy taking as many rides as possible in the shortest time should invest in buying an "Express Pass."
Seaworld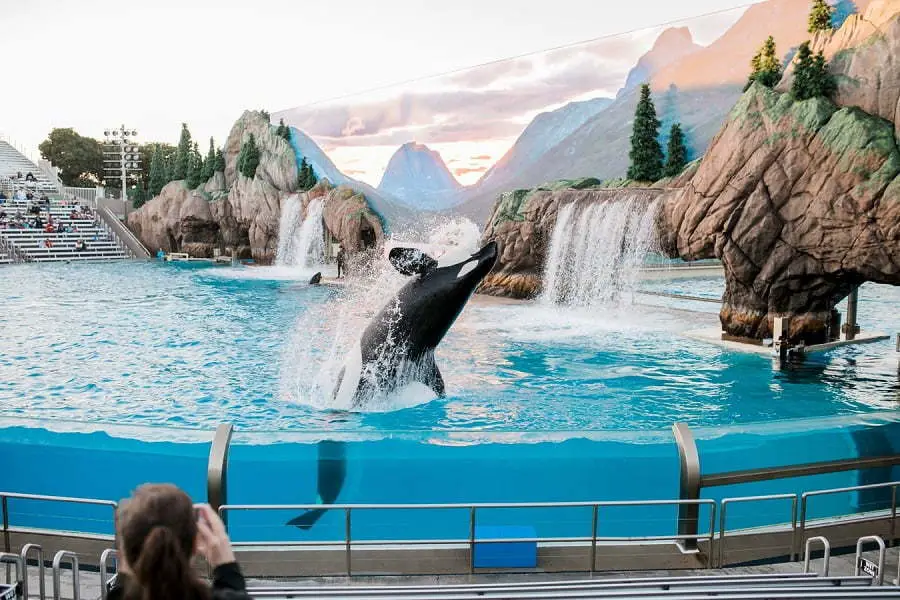 Orlando Resorts Rental suggests visiting Seaworld and Sea Paradise, which are made up of places where you can see things like dolphins, sea lions, otters, and penguins. You can also snorkel with turtles and stingrays or book a dive trip.
SeaWorld is an amusement park that has many things: aquariums,shows in which you can touch animals like the dolphins, and rides. In the dolphin show people pet them or have the opportunity to learn about them. You can also sign up for a tour where you can be even closer to them; either a tour of what goes on behind SeaWorld or a look at their hospital to see how they take care of injured animals.
Discovery Cove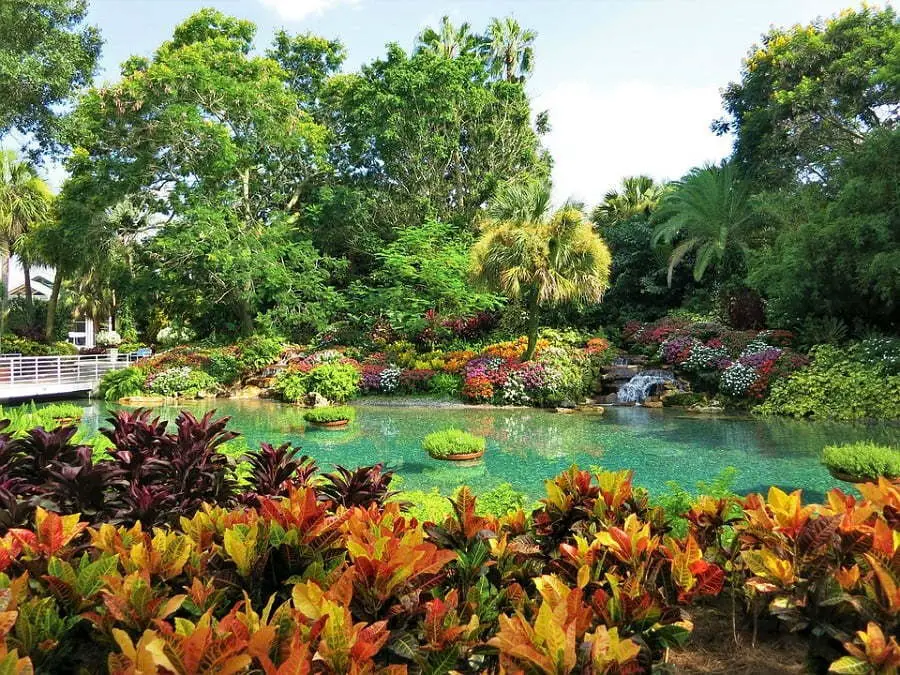 At Discovery Cove, you can snorkel, explore the underwater place with a full dive helmet, wade among stingrays, and nearby you'll find dolphins. There is also a very large aviary that houses exotic birds.
Typhoon Lagoon
Typhoon Lagoon is a Walt Disney World water theme park experience in Orlando, Florida that opened in 1989. Disney's Typhoon Lagoon is its largest water park. In the facility, there are different attractions for all ages, including water rides and swimming areas, such as Ketchakiddee Creek which has a section aimed at children aged 2-5. Surfers can find the big wave pool, where they can learn how to surf and have fun on-land surfing privileges.
Volcano Bay
Volcano Bay is Universal's newest water theme park. Fire erupts from cracks in the earth, turning lava into solid rock. Busy tourists race to the far side of an island to then relax at a secluded beach which might have been seen only a few hours ago. Lonely cries of sea birds go unheard on crags above the restless ocean as everyone takes time for themselves.
Kennedy Space Center Visitor Complex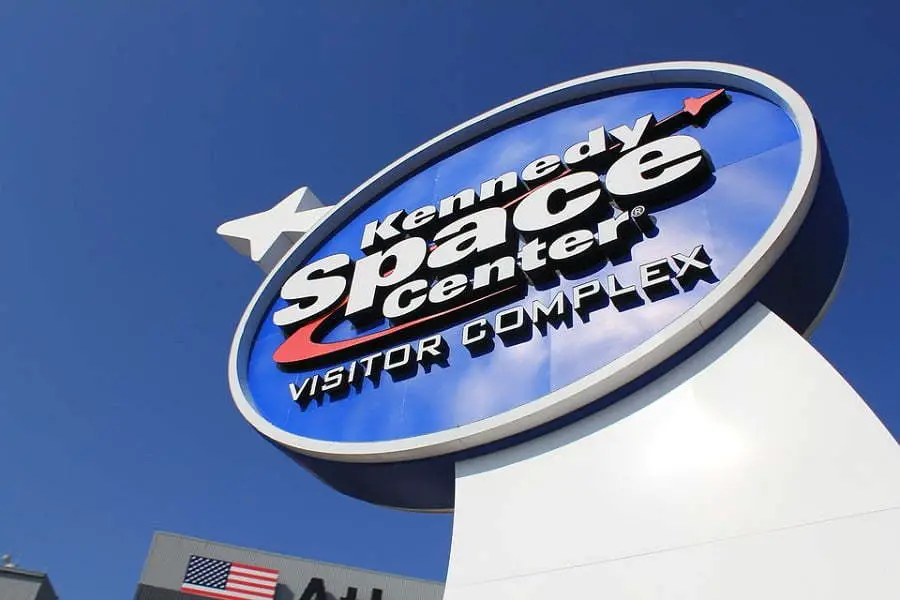 There is a place in Orlando which may be one of the most popular day trips. It is called The Kennedy Space Center Visitor Complex. Visitors may see to learn about NASA, engineering, and space exploration. Visitors can also learn about Heroes and Legends who made it possible to make space exploration happen, including the U.S Astronaut Hall of Fame and the Rocket Garden with information on some of NASA's most famous flights, including Apollo and Gemini programs.
Orlando Science Center
Orlando Science Center was established to provide a creative, educational, and entertaining environment where children and adults alike can interact with each other and the world around them. The science center provides a place where everyone can access the opportunities gained from scientific experiments involving their senses experiencing stimuli to replicate real-life science concepts.
The Orlando Science Center showcases several types of science, the study of the physical world that has led to the technologies we use in daily life. Among several themed exhibits, Kids Town is often a favorite. Kids Town is available for children under 4 foot 11 inches and is full of interesting and stimulating interactive exhibits. Other topics that are worth experiencing are laser shows and large format films at the Dr. Phillips CineDome.
Gatorland
In Gatorland, there are many different types of reptiles. These include alligators, crocodiles, and rare white alligators. They have daily shows about the animals and two new zip lines that people can be on where they overlook the animal pens below. Kids can also enjoy the Gator Gully Splash Park on days where it's too hot outside to walk around the park.
Leu Gardens
Leu gardens are an 80 acre outdoor, public park that are located 120 miles south of Salt Lake City. The Leu Gardens include a Japanese garden and house, along with English, American, Italian-style gardens. The 1.5 mile walking tour is educational and inspirational to viewers as there are more than 170 varieties of plant life on display.
If you need some relaxation from Downtown's busy noises and are interested in the beautiful scenery, Leu Gardens is less than a mile away. Leu Gardens is 52 acres and offers walking trails, canals, fountains, and more. Some of these buildings include palms and bromeliads as well as other greenery like camphor or elm trees. And don't forget about the exhibit garden, which showcases many strains of roses and flowers!
Continue reading: