Last updated on September 23, 2023
Sunny California is a great place for picnics. The weather is generally mild with clear skies.
Some areas, such as Lake Tahoe, start to experience snow in October, but the further south you head toward Mexico, the greater chance of pleasantly warm weather.
The rainy season starts around December, so November is the perfect month for a picnic date. 
How Should You Dress for a Fall Picnic in California?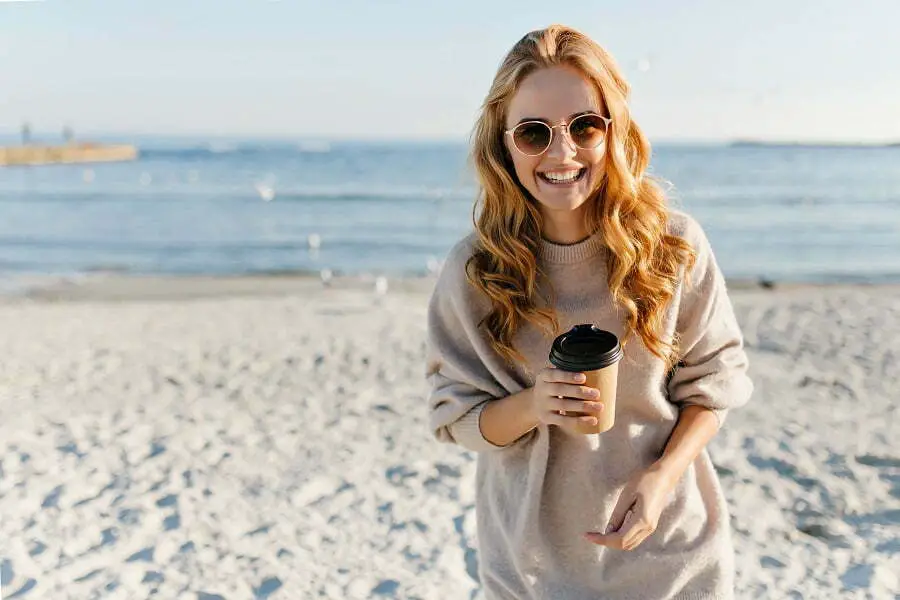 How you dress is partly affected by how well you know the person. If this is a husband-and-wife date, you can get away with sandals and a tee, especially in the drier, hotter regions in early fall, such as San Diego, Palm Springs, and Los Angeles.
As the season progresses, you will need a lightweight jacket or sweater, particularly as the evening approaches. Of course, you don't want to get stuck in the desert at nighttime when the temperature drops drastically. 
Sierra Nevada in San Francisco experiences rain for roughly half the days in the month for the whole fall season. Carry a waterproof jacket in teal to make a nice fashion statement despite the weather.
Here are the latest fall 2022 fashions in the USA. You are sure to find a great idea for a first date.
What Food Should You Bring to a Fall Picnic?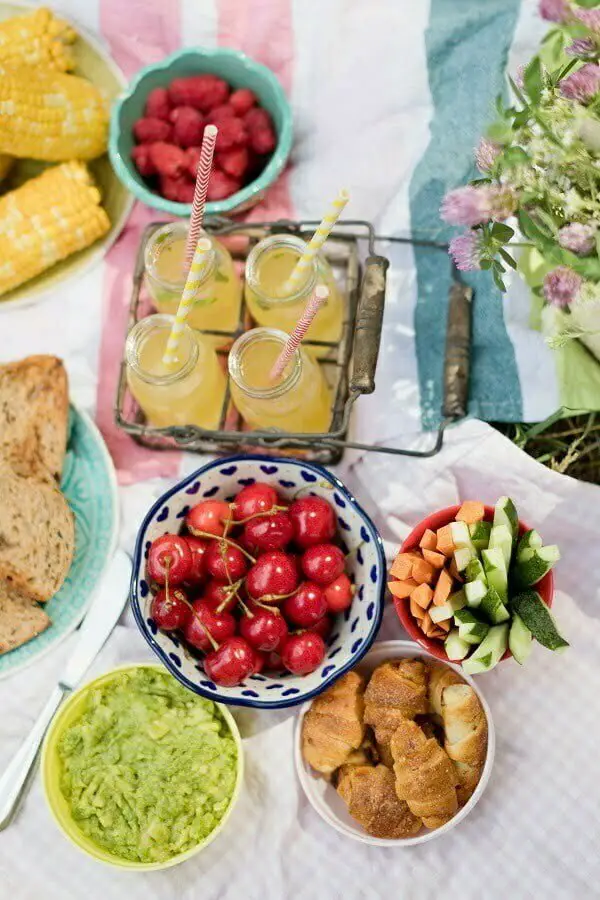 Pack in silver, black, or khaki tumblers and cups from Snow Peak for a nice touch. SSENSE sells these as well as vacuum flasks that are ideal for packing food and drinks, such as soups, chili, milk for cocoa or coffee, and a splash of brandy.
Think hearty winter salads with a couscous or quinoa base with sweet potatoes and/or butternut squash, cooked beets, and zucchini, tomato, and onion sauce. This will complement chili soup as a starter. A couple of roasted chicken breasts and roast potatoes will ensure that no one goes hungry.
Brownies are the perfect dessert to round off the meal. That is if you can still eat after the big lunch. Wash down your meal with spiced coffee or hot chocolate.
Where Should You Go for a Picnic in California?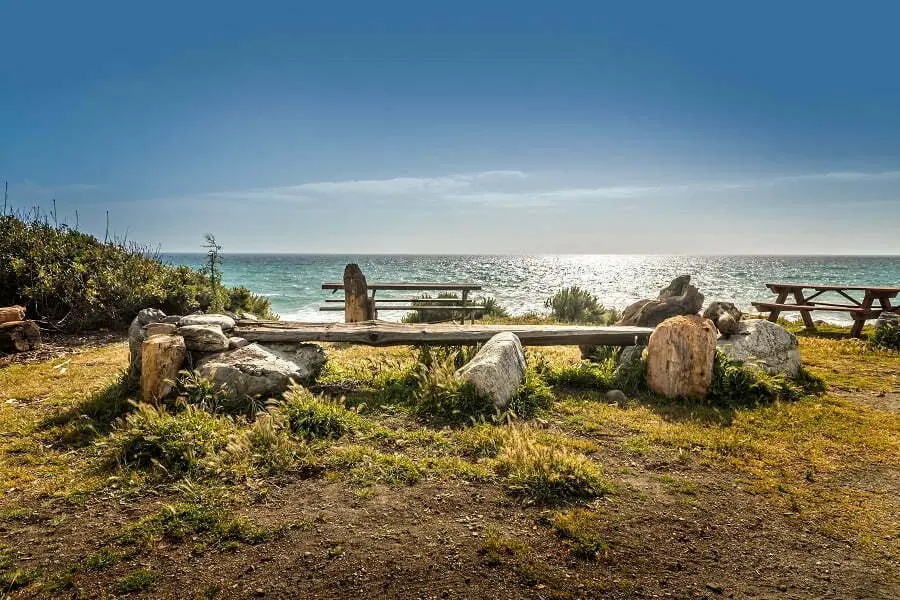 In early fall, you can still plan a seaside picnic, but with so many great parks to explore, make a change and head inland.
Griffith Park has a mix of man-made paths and natural chaparral, and an array of sights like caves, canyons, and Crystal Springs. You might even encounter a coyote. If you're up to a hike before lunch, try Amir's Garden. 
Hancock Park, next to the La Brea Tar Pits and Museum (home to three-and-a-half million prehistoric bones) is another great park designed for picnics and gentle strolls. If you and your date are animal lovers, you can bring your dogs.
Mount Wilson Observatory allows you to observe the world from 5,700 feet above. The Cosmic Café is open over weekends. During November, the parking lot opens at 10h00 and closes at 17h00.
Choose an outfit, a picnic spot, pack a spread for two and you're all set.
Continue reading:
Recap