Last updated on January 18, 2022
Look out for these trends in 2022 in beauty, hairstyles, nail art, and makeup. Read on!
The new year is here, and we can see some new beauty trends on the horizon. From nails to hair, the beauty industry is undergoing a full makeover in 2022. Trends come and go every year in the beauty sector. It all depends on our lifestyle, environment, and what's popular on social media. 
Here are some of the latest trends to keep you and your clients looking fabulous throughout 2022.
Table of Contents
Hair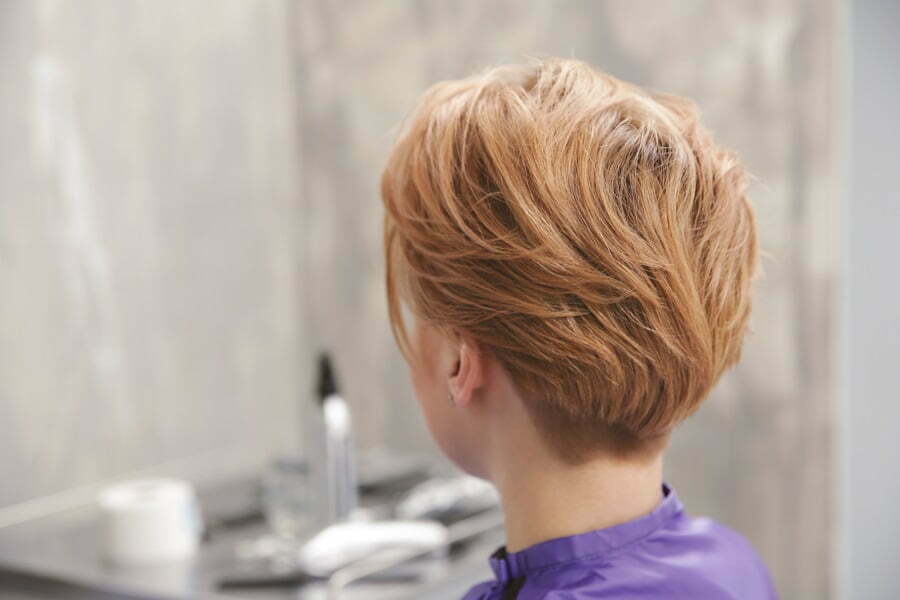 The pandemic was not kind to our hair. Split ends went wild, home haircuts started trending, and box dye became the epitome of luxury.
Fortunately, the pandemic has finally started to subside, and our hair needs some serious attention. In 2022, we can finally move on from the pandemic's low-maintenance and haggard hairstyles. We can be more adventurous with new colors, cuts, and styles. Think tight buns, long ponytails, and straight hair. That's right, we are finally bidding farewell to big bouncy curls. It's been fun, but we are ready for a change. 
Nails 
Acrylic nail kits are going nowhere in 2022. Celebrities are still rocking the long colorful acrylics with every pattern imaginable. Billie Eilish, Dua Lipa, and Dixie D'amelio are flaunting their creative nails all over social media right now. 
The French manicure has made a reappearance in recent months, and it's had a little update. Leave the signature French in the 2000s, and welcome in the colorful tips of 2022. We are talking neon tips, rainbow tips, and a perfect neutral base. It's classy with a pop of fun. 
Makeup
The twenties have been all about natural dewy makeup so far. Brands, like Glossier, have made their mark with glowing bases and feathery brows. We will be adding a little bit of nostalgia to our natural look with face gems and colorful accents. Neon pink eyeliner, why not? Temporary tattoos for the weekend? Yes, please. 
There will also be more influencer brand collaborations with beauty giants – such as Ciate London X Christine Quinn. Influencer marketing is huge right now, and it's a fantastic way to shed new light on the brand.
Beauty Treatments 
Skin-minimalism will continue in 2022 as we continue to prioritize our skincare over heavy makeup routines. According to TikTok trends, there has been a 107% increase in lip flip procedures and 130% in lip blushing. You can permanently alter the pigment of your lips to be pinker and brighter. 
You might catch yourself bleaching your eyebrows this year. Bleached eyebrows are a huge TikTok trend right now, and we don't hate it.
2022 will combine the bold with the natural to create some stunning beauty looks. Draw some inspiration from this year's trends and make your own signature makeup routine.
Continue reading: