Last updated on February 7, 2022
Norway is filled with breath-taking scenery, vibrant towns, and magical natural wonders. Lonely Planet named Norway in their top 10 travel destinations for 2022, coming in second behind The Cook Islands. 
Norway is undoubtedly one of the most beautiful countries in the world – and it should be at the top of your bucket list. Norway has glaciers, ice fields, the northern lights, and plenty of mountainous terrains to explore. You could take a train across the striking landscape or spend a few days in the capital city, Oslo. Go on a trip to Europe this year, and make sure Norway is included on the itinerary. 
Here are a few things you could see and do in Norway.
Table of Contents
Explore the Norwegian Fjords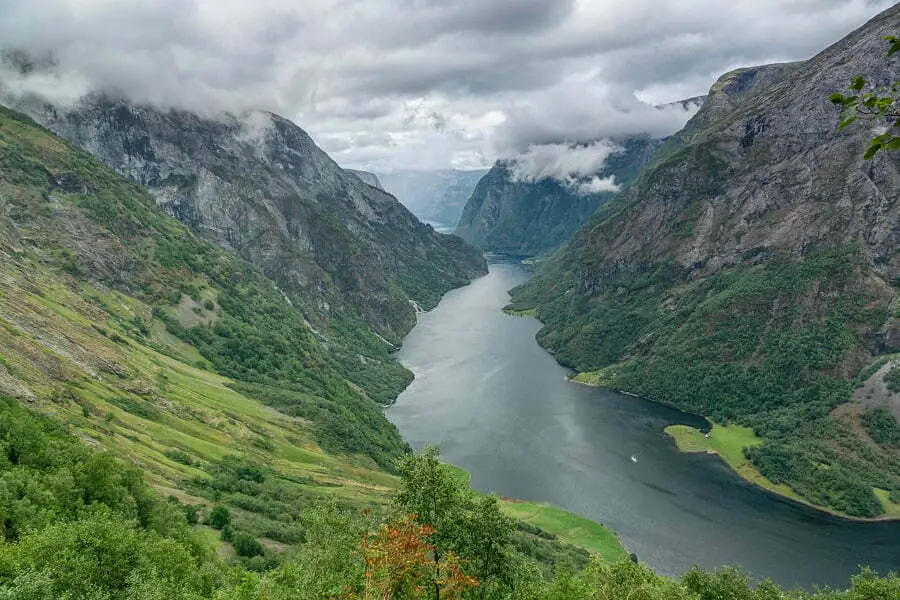 In case you don't know, a fjord is a long and deep body of water that reaches inland, usually in a U-shaped valley. They were created by glaciers in the Ice Age and have steep rock walls on either side.
Norway is filled with Fjords – from the famous Geirangerfjord to the charming Nærøyfjord. Geirangerfjord is, of course, on the UNESCO World Heritage list and is frequently termed the world's most stunning fjord. It's the crown jewel of Norway, and you have to see it. Snowy mountain peaks and the lushest greenery surround Geirangerfjord. 
Similarly, Nærøyfjord has mountains, waterfalls, and quaint farms around it. It is also the narrowest and most famous arm of Sognefjord. You could spend a day idling at one of these beautiful fjords and everything surrounding them. 
Hike the Natural Wonders
Put on your walking boots and climb one of the many mountains in Norway. Pulpit Rock is a round trip of around 4 to 5 hours with a summit of 604 meters. You might even dare to look over Preacher's Pulpit – that is, if you're not scared of heights. 
Oslo
Head to Norway's capital and cultural hub to experience a taste of Scandinavian city life. You can learn about its Viking history and taste some of its legendary seafood. Oslo is also one of the most sustainable cities in the world – they aim to reduce emissions by 95% by 2030. The Marka Forest and multiple waterways also surround the city. Oslo is committed to protecting natural areas and, in time, restoring its natural waterway network.
Travel by Train
Norway has a fantastic rail network to help you get around. You can sit back, relax and watch the natural wonders go by. The Flåm railway is perfect for those who like hiking and adventure. You can stop off to explore the 17th-century Flåm Church and experience some of the best hikes in Norway. It's also one of the world's steepest railway tracks, so hold on tight and prepare to be a little unnerved.
Book your adventure to Norway in 2022, and travel around the magnificent country.
Continue reading: