Last updated on July 24, 2019
I love shar­ing ways to repur­pose dif­fer­ent items. Today I'm fea­tur­ing a clas­sic favorite, mason jars. Here are five ways I'm lov­ing them:
Table of Contents
Pie In A Jar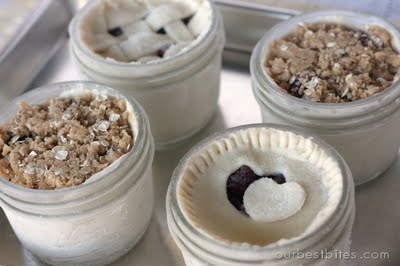 Our Best Bites came up with this genius idea. They're indi­vid­ual serv­ing sizes and can go straight from your freezer to your oven. These pies in a jar are per­fect to have on hand for unex­pected guests or a sud­den crav­ing of sweet good­ness! Find the recipe and direc­tions here.
Painted Flower Jars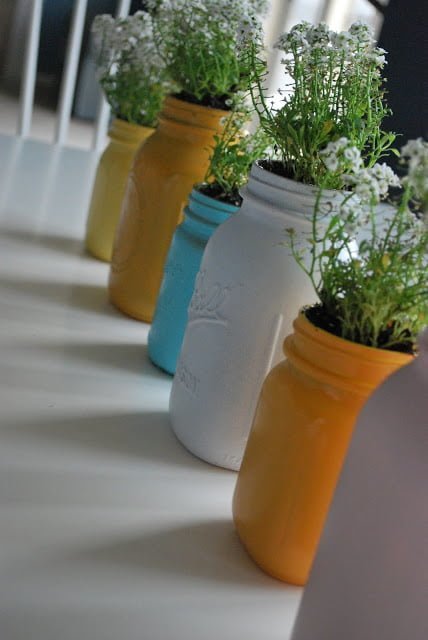 I love this col­or­ful cre­ative way to re-use mason jars. Wouldn't these make great bud­get friendly cen­ter­pieces for your next party? For step by step direc­tions go to The CSI Project.
Bath­room Beauty Storage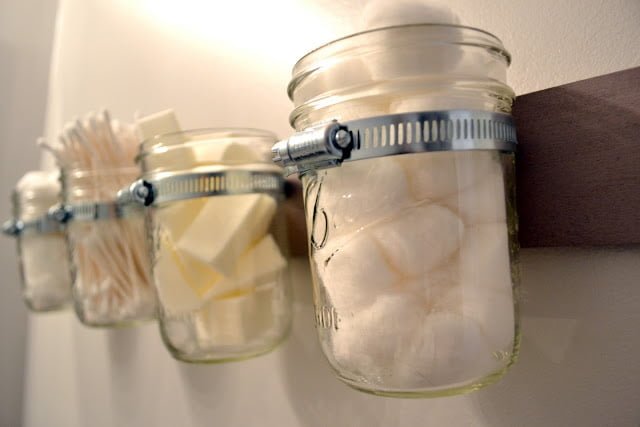 Clever! Clever! Clever! Lovely Lit­tle Details came up with a great bath­room stor­age idea.
Sewing Kit in a Jar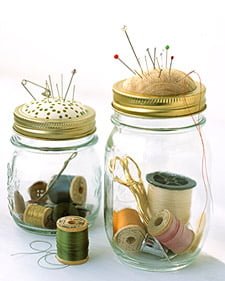 Whether we sew or not, we all need a mini mend­ing kit. This is a great DIY gift idea! Find out how to make these by Martha Stew­art here.
Soap Dispenser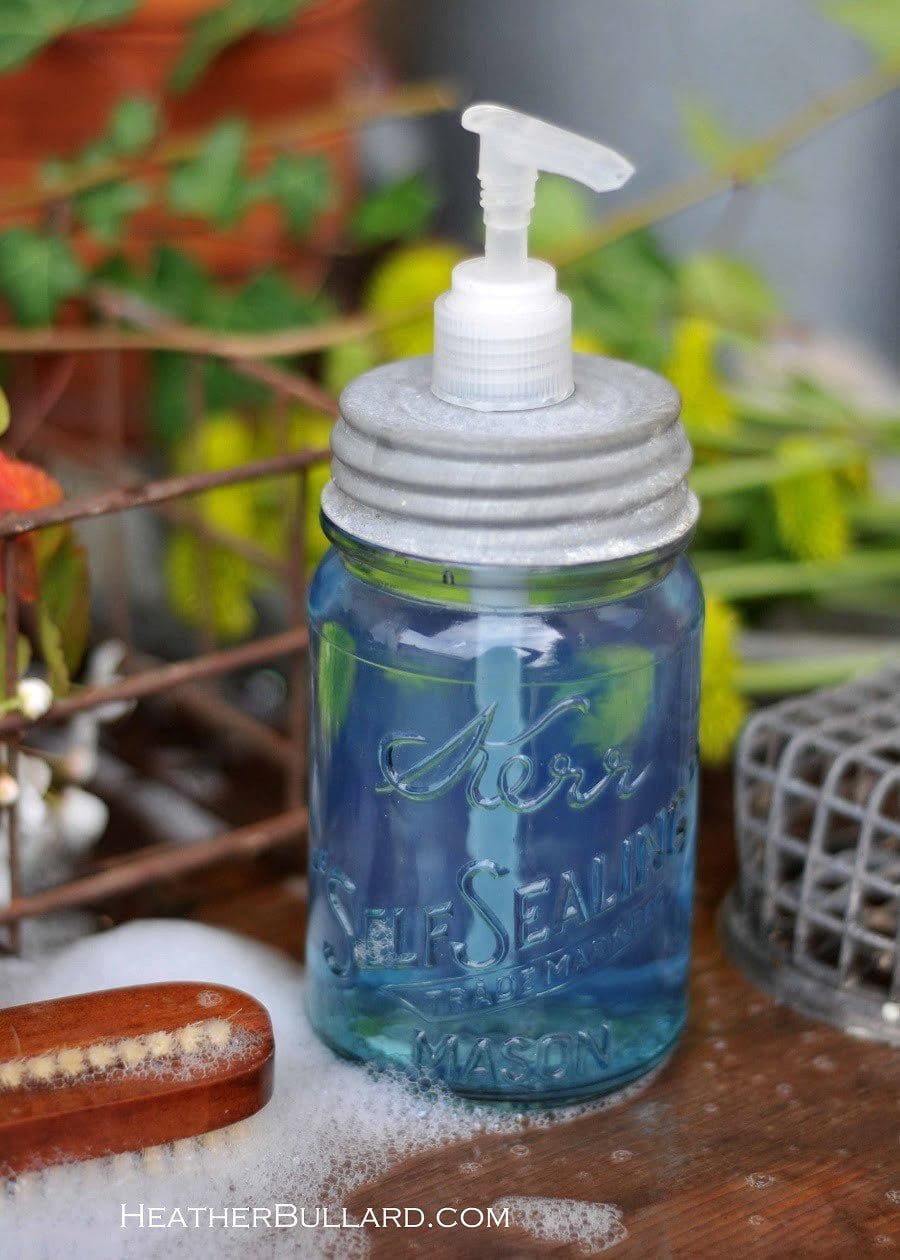 Heather Bullard made this DIY soap dis­penser to keep on her pot­ting bench. I think this would be fun in a bath­room or kitchen as well. You could also bring some antibac­te­r­ial hand san­i­tizer to a park pic­nic or party. For a host­ess gift, fill a mason jar up with some yummy smelling hand lotion.
Continue reading: