Last updated on November 2, 2022
Decorating with fresh flowers is a simple way to add a touch of luxury to your home. Best yet, fresh blooms can be used to decorate literally any space in your home, from the entryway to the bedroom.
Want to make your home a little more colorful this season? Here are a few tips for decorating the different spaces in your home using fresh flowers:
The Entryway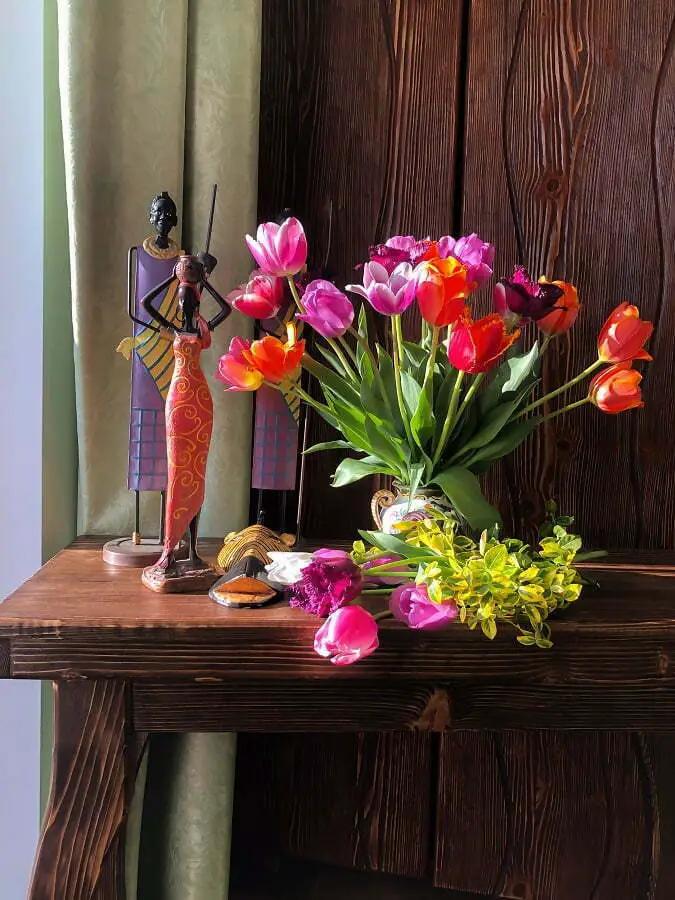 A simple arrangement of fresh flowers in a vase can make a great first impression in your entryway. All you might have to do is place a posy of roses or tulips on your entryway table as a centerpiece. You can also add a basket of pansies or spring daffodils in a vase near the front door.
The Living Area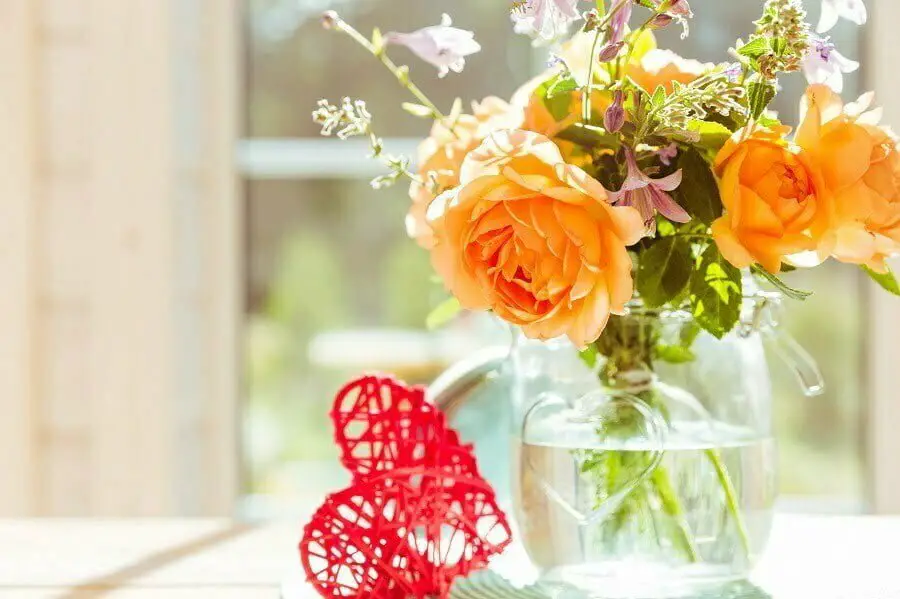 Fresh flowers can brighten up any living room. Try placing a few arrangements around the room to add a pop of color. It could be on the coffee table, on top of cabinets, or on your living room shelving.
However you decide to display them, some fresh, colorful blooms will do more than just brighten up the space and add some natural beauty.
A wide range of flowers can be used to decorate the living room, with daisies, lilies, and roses being among the best options. These flowers add a touch of elegance and beauty to any room, and they are sure to please your guests.
Roses for Your Bedroom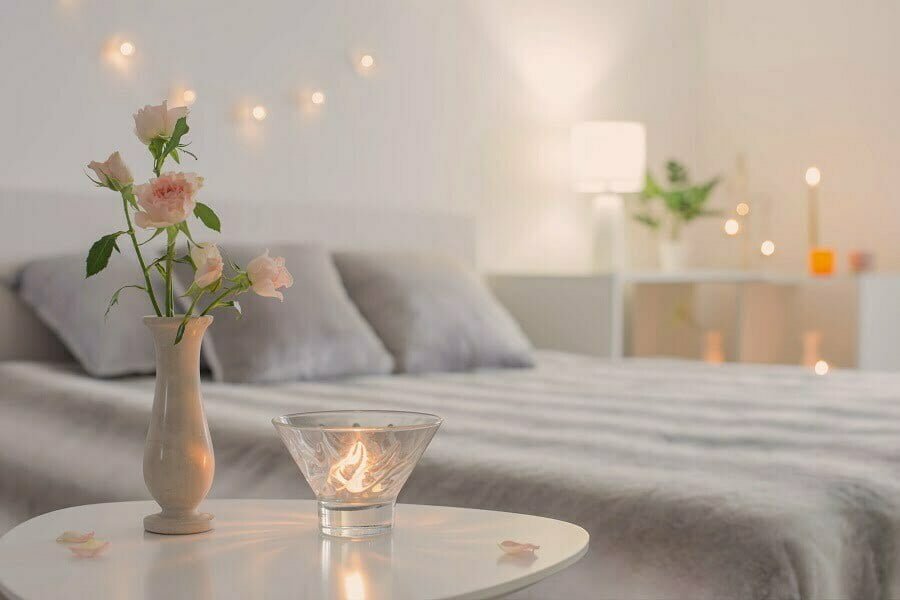 Add a touch of romance to your bedroom with a vase of fresh flowers. Roses are particularly a great option since they are available in a variety of colors, from red to pink, yellow, and white. You can place some on your bedside cabinet, on your study desk, or even over a shelf.
To keep your bedroom always looking gorgeous and romantic, you can consider getting a rose bouquet subscription at Bouqs or a similar provider. You can also find out if they have subscriptions for different types of flowers in one bundle.
The Kitchen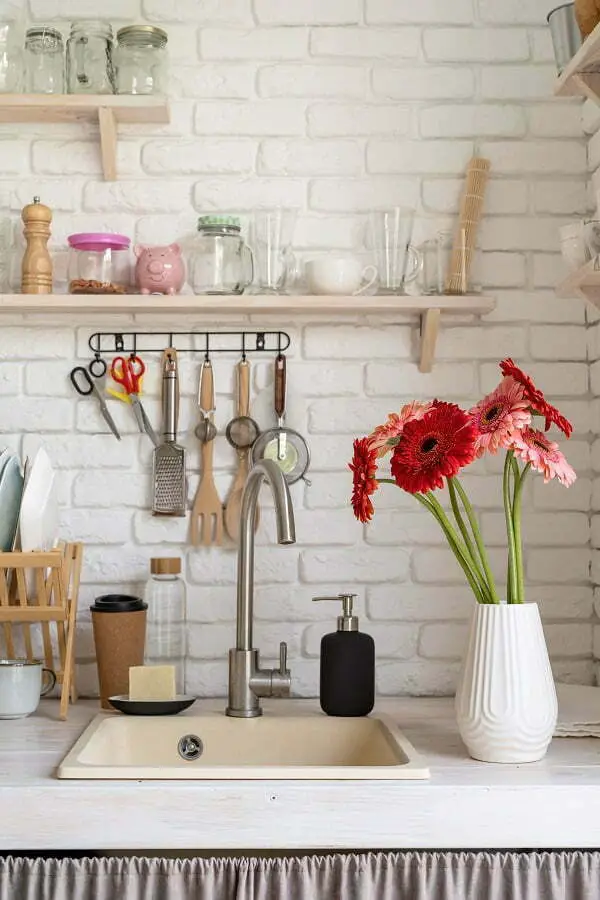 Decorating the kitchen with flowers can add a touch of elegance and freshness to the space. You can use blooms to decorate the countertops, and shelves, or even hang them from the ceiling.
When selecting flowers for the kitchen, be sure to choose those that are non-toxic and unlikely to cause allergies. Also, consider the color of the flowers and how they will coordinate with the kitchen's overall color scheme.
Once you get the best blooms, be sure to place the flowers in a location where they will get plenty of sunlight. You might also want to mist them occasionally to keep them looking fresh.
The Dining Area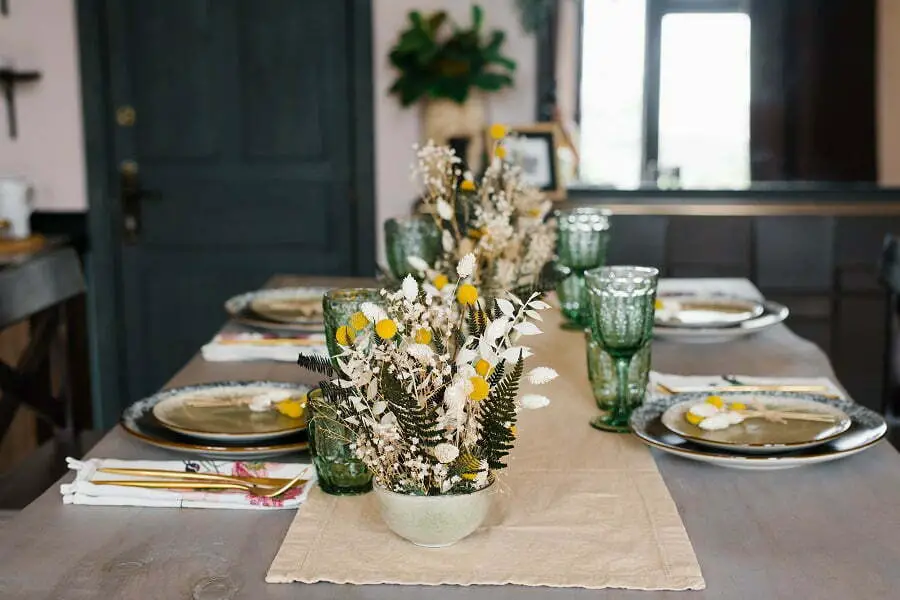 Nothing quite beats the look and feel of a dressed-up dining room table with a beautiful arrangement of fresh flowers. This is a perfect way to impress your guests at your next dinner party while adding a beautiful vibe to your mealtimes.
A single centerpiece could be all you need to create that elegant look for smaller, round dining tables, but you can always add two or so vases if your dining table is the longer version.
The Bathroom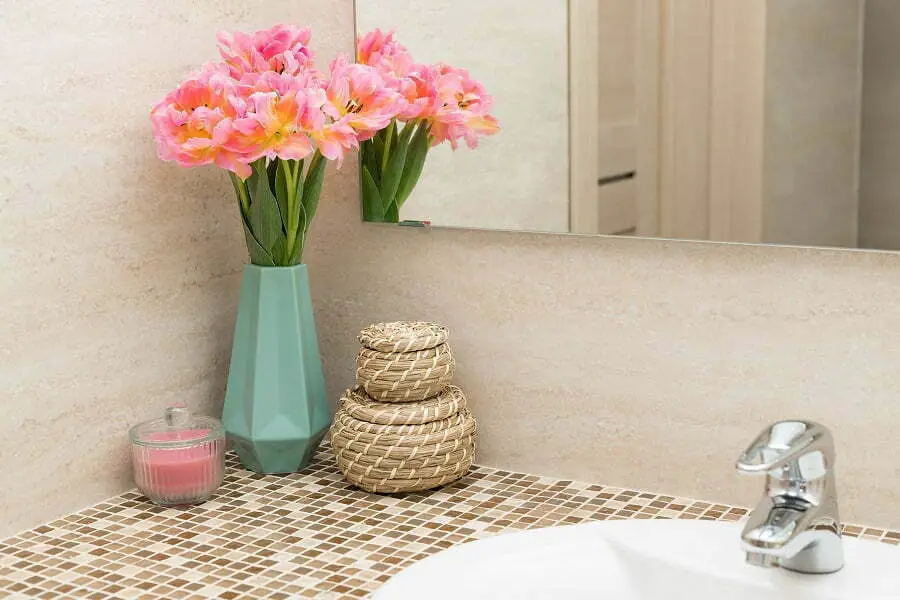 A small arrangement of fresh flowers can add a touch of luxury to your bathroom decor. Get some fresh wildflowers or colorful baby breaths, place them in a vase, and position it somewhere such as the bathroom window or on top of the cabinet.
These are just a few ideas for decorating your home with fresh flowers. Get creative and experiment with different arrangements to find what works best for you.
Continue reading:
Recap