Last updated on September 1, 2023
The importance of a high-quality, large closet is often overlooked. And then, at some point, you realize that you no longer have space for all your pieces of clothing, and then you start to regret not building a bigger one in the first place.
Generally speaking, building your own closet is not too complex, however, it's definitely not for the ones who are not ready to invest some time, dedication, and effort into this (a bit time-consuming) process.
If, on the other hand, you are, then that's great! If that's the case, yet you could use some beneficial tips then you should cast your eyes on ours because they can certainly be of huge help! So let's uncover them right now!
Table of Contents
First, Do Your Homework!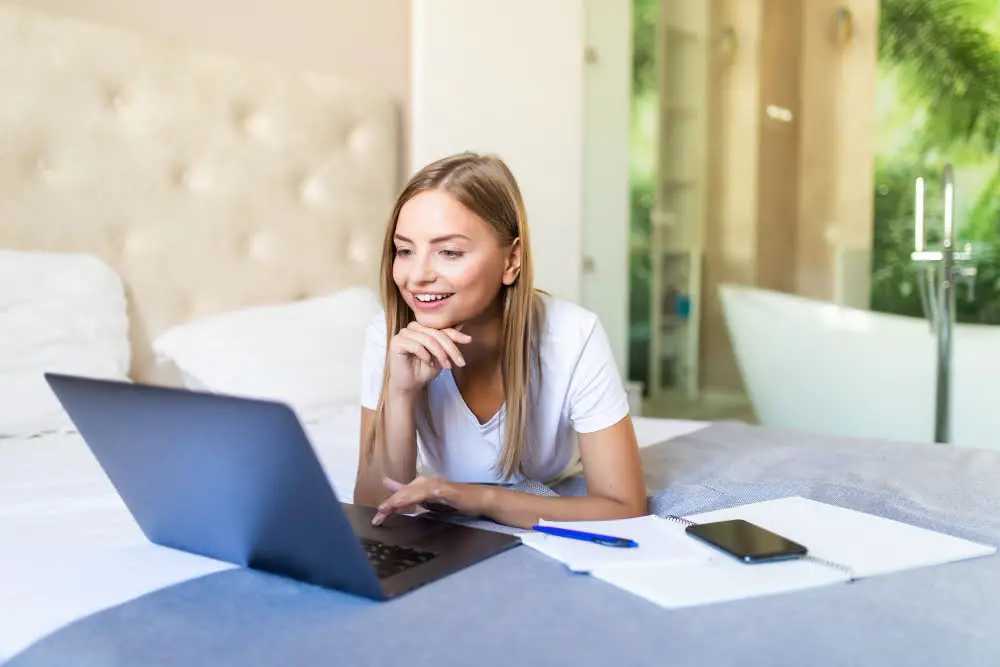 It's safe to say that building a walk-in wardrobe isn't something that a person does on a regular basis, thereby, it's completely understandable if you do not have the slightest idea what you want in terms of design.
But don't worry. The online world is flooded with a variety of different sites that are intended for these purposes. You can always turn to them if you're looking for some ideas and/or inspiration.
This way, you'll know exactly what are your options, and what's generally at your disposal when it comes to this.
Can You Do It on Your Own?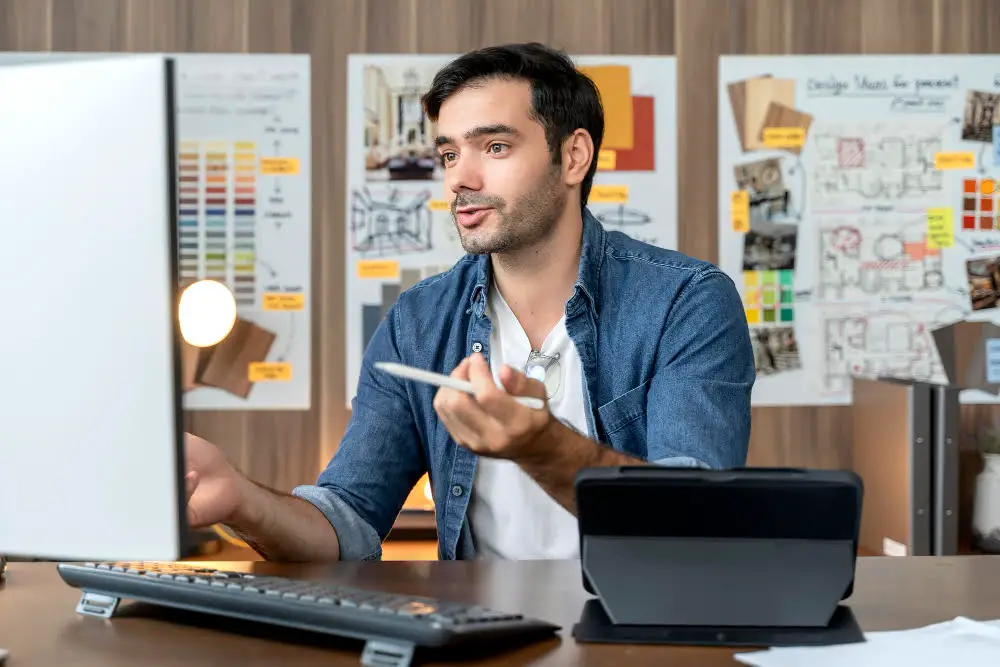 As we stated in the beginning, building your own walk-in wardrobe is not that difficult, however, if you are totally inexperienced when it comes to this, then maybe you should consider having assistance in the form of a seasoned and skilled closet designer.
Luckily, the market is packed with lots of talented, and creative people who'll know how to help you get exactly what you need. If you would like to know what most of them offer in terms of quality and design, you can learn more here and you'll quickly determine if you like what you see or not.
Don't forget that the whole point of this endeavor is to get a closet that's functional, organized, and visually appealing, and you'll be able to accomplish that for sure if you hire a knowledgeable and resourceful closet designer.
Did You Gauge Your Clothes?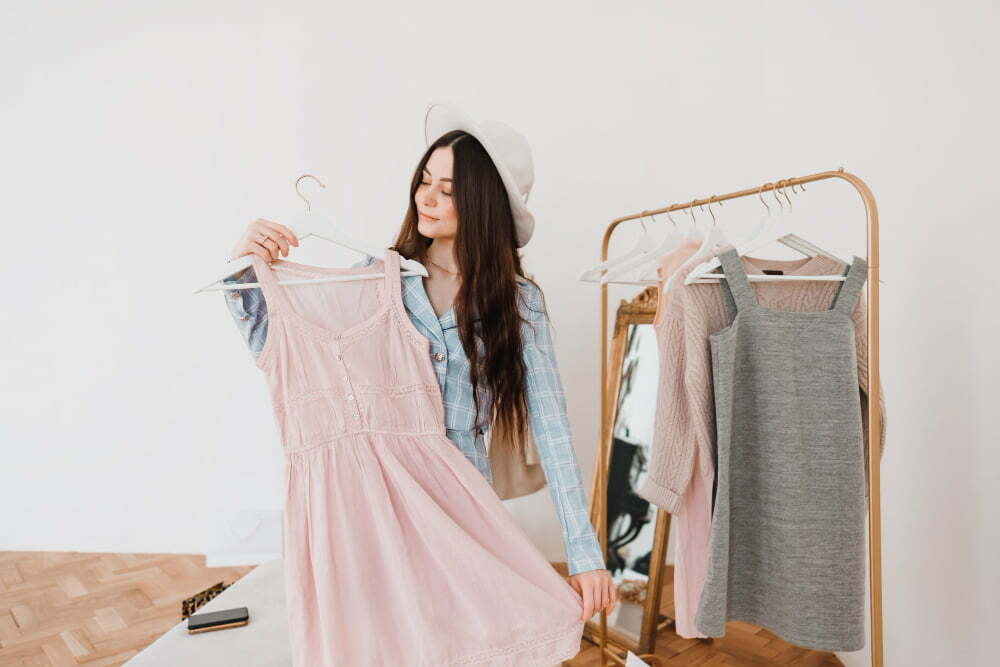 If the answer is no, then we would like to remind you that now, may be a good time to do so. Why is this step so crucial? Namely, by measuring your clothes, you will ensure you are creating a first-class storage solution for all your items.
One thing that you must be aware of is the width of all your pieces of clothing. The depts of your panels and closet cabinets normally range from fourteen inches to twenty-four inches. A vast majority of clothing items, such as coats, shirts, blouses, and others are capable of fitting inside a twenty-four-inch-deep closet.
If you decide to have a walk-in wardrobe that's not as deep, then keep in mind that you might not be able to fit all these items inside. That's precisely why you should carefully think things through before you start doing anything.
If you would like to end up with a closet that's able to store every item, then you should take a look at these clothing dimensions so you can organize everything accordingly.
Coats normally need around sixty-eight inches of vertical space
Folded shirts and sweaters require somewhere between nine to fifteen inches of linear space each
When it comes to skirts, they need roughly forty-five inches of vertical space
Jeans and pants require around fifty inches of vertical space
And There's Layout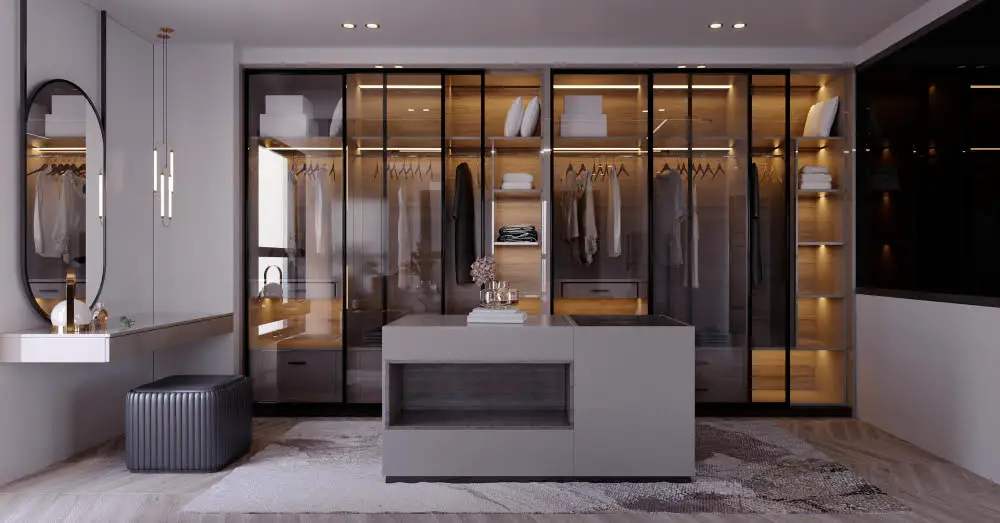 If you want this entire project to be successful, then you mustn't forget to properly analyze the space that's available. Namely, you need to figure out how to properly include this walk-in wardrobe, and of course, end up with something that is able to meet your preferences and needs.
It doesn't matter whether you'll be building a smaller or larger closet, you still need to make sure you have enough space for it, otherwise, you'll be destined to fail. Once you determine how much space you need, you can focus on its design.
Your Walk-in Closet Doesn't Need to Be Simple
If you would like to take things up a notch, then you can create a wardrobe that doesn't contain your clothes only but also comes with some awesome additions. For instance, you can have evening lights that you can use when you apply makeup or even LED lights that act as daylight. That would be spectacular!
If you ask us, having your own walk-in wardrobe is one of the coolest things in the world that will make you feel like a queen/king. If you would like to feel that way as well, then be sure to implement all of the tips above.
Continue reading: