Last updated on January 26, 2022
There has been a huge influx in remote working since the pandemic. Many people spend their days sitting at a desk in the spare room, trying to focus on work.
Remote work can improve your work-life balance and help you save money on commuting. You can control your own schedule, spend more time at home and work in your pajamas. What's not to love?
It can be quite challenging to work from home, especially if you're not used to it. Some people struggle to concentrate at home with everything else going on in the background. Others work in a cold room to avoid the cost of a huge energy bill at the end of the month.
Here are a few ways to get the most out of your remote work set-up while looking after yourself.
Table of Contents
Sit Properly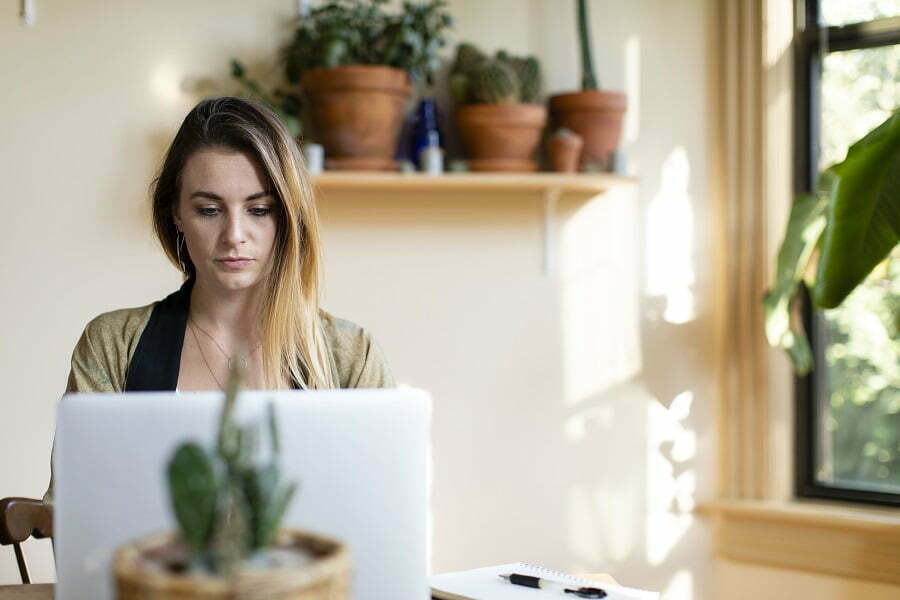 An ergonomic workstation is absolutely essential. You need a supportive chair and a sturdy desk to protect your body from strains and pains. Make sure your desk and chair are at the correct height and do not work on a laptop. You need a separate monitor that can be adjusted to your eye height, so you don't need to spend the day looking down. Make your workstation as comfortable as possible.
Keep Comfortable
You don't need to wear office clothes at home. However, many remote workers feel more productive when they look put together. You could invest in some luxury loungewear to make you feel cozy and professional. Use a halogen heater to warm up the space, and wear insulating clothing if needed. A pair of thermal leggings can keep you toasty warm even on the coldest of days. 
Look After Your Mental Health
 Working at home can be isolating and lonely at times. Remember to stay sociable and book regular meetings with your team throughout the week. Take regular breaks and go outside to get some fresh air. You need to move around and take your eyes off the screen where possible. Check-in with yourself and take note when you are feeling irritable, low, or unmotivated. It might be time to switch something up in your routine. 
Maintain Productivity
You need to find your new routine. If you're used to commuting, you could walk around the block before work every day instead. When you come back through the door, it's time to work and get sat down at the desk.
Make sure your workspace has minimal distractions and plenty of clear space to get things done. You need positive and inspirational space to help you stay on track.
Remote working can lead to physical and mental health conditions. Look after yourself when working from home, and make sure your lifestyle works for you.
Continue reading: