Last updated on February 16, 2022
Could spring be the perfect time to get hitched? The weather becomes balmy enough to enjoy the outdoors, without the oppressive heat of a bulky dress or suit in summer. Fewer of your guests will be double booked on their holidays. And of course, nature is in bloom – signaling the start of fresh beginnings. How fitting!
The latest Office for National Statistics data actually shows fewer weddings are taking place in recent years, particularly between opposite-sex couples. That means there's more opportunity to make yours truly stand out – and incorporating springtime elements is the perfect way to do it.
So if you want to make this season sing, source inspiration around color palettes, décor, food, and more below.  
Here are the key features of a spring wedding:
Table of Contents
Color Ideas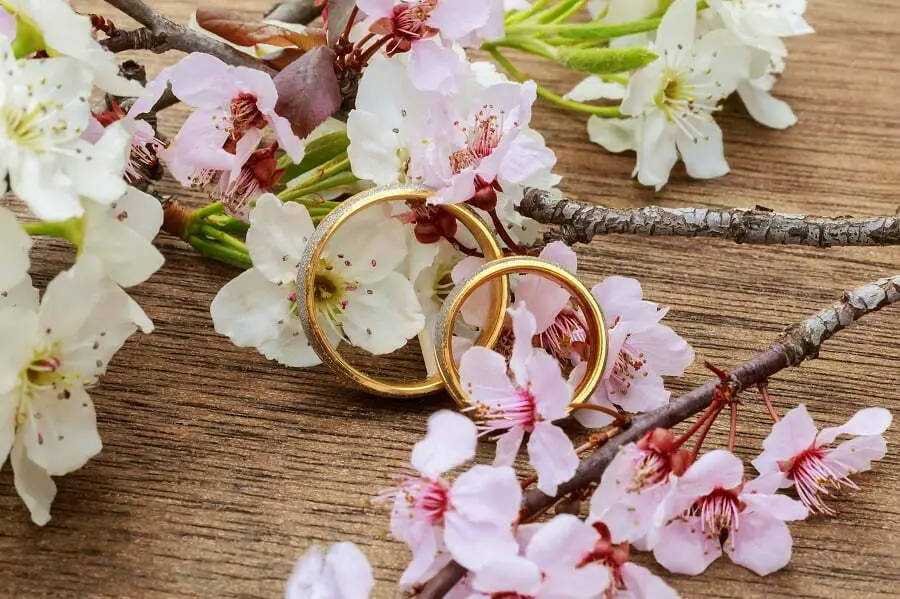 Floral and pastel shades are synonymous with nature in spring – and luckily, they suit weddings perfectly. From bridesmaid dresses to table settings, how about these seasonal color schemes?
Yellow and peach: A bright and zesty combination, warm yellow and pastel peach combines vintage and contemporary colour trends.
Lilac and white: Love the smell of lavender? Its elegant shade pops against clean white backgrounds, be it in bouquets or cake decorations.
Cool blue and silver: If your wedding is in early spring, an icy blue will look sleek as you transition out of winter.
Clothing and Accessories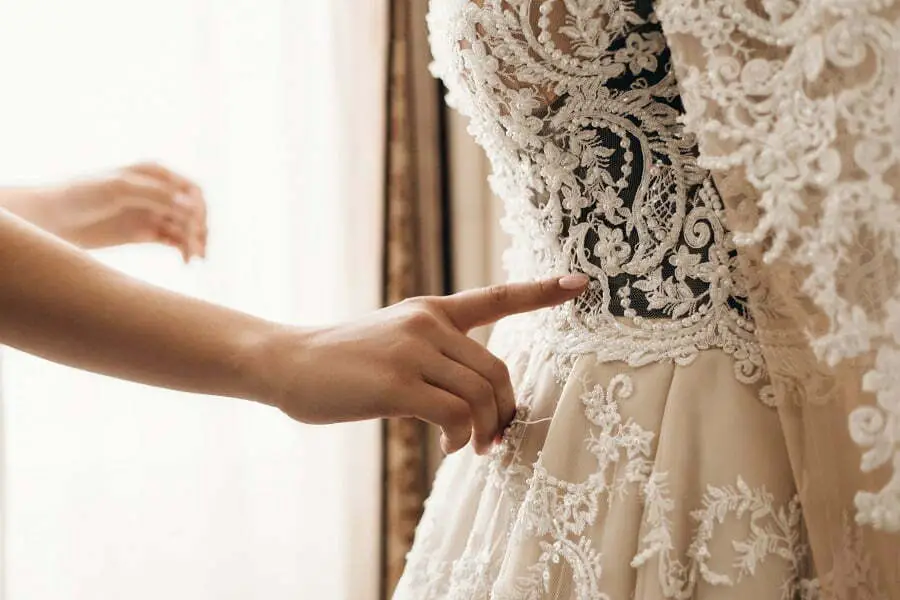 While a traditional white wedding dress will always look timeless, floral embroidery and pastel shades are both on trend and seasonally appropriate. But if you'd prefer to keep things classic, you've got lots of options for spring-themed accessories.
Floral hair accessories like vines and pins are perfect and will look elegant alongside some petite diamond earrings. Thinking practically, wipe clean shoes and a feather cover-up will keep you warm and dry for any outdoor photos.
Decor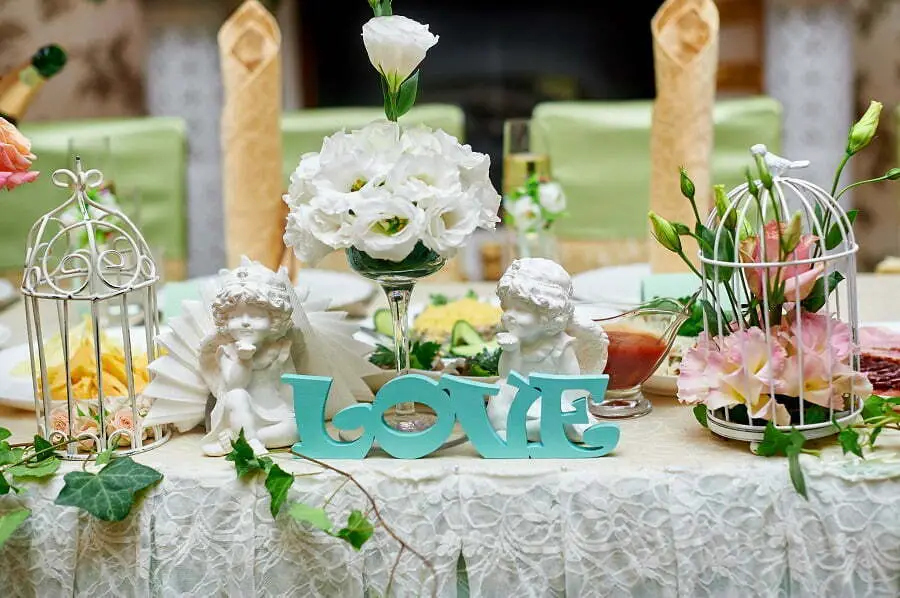 It makes sense to style your spring wedding around nature just as it comes into its own. Flowers are the order of the day, so depending on the natural abundance of your venue, add complimentary details with English roses or even simple wild herbs.
Cherry blossom trees will make stunning photo backdrops, while potted plants and gingham fabrics add a sophisticated picnic vibe to table settings.
Food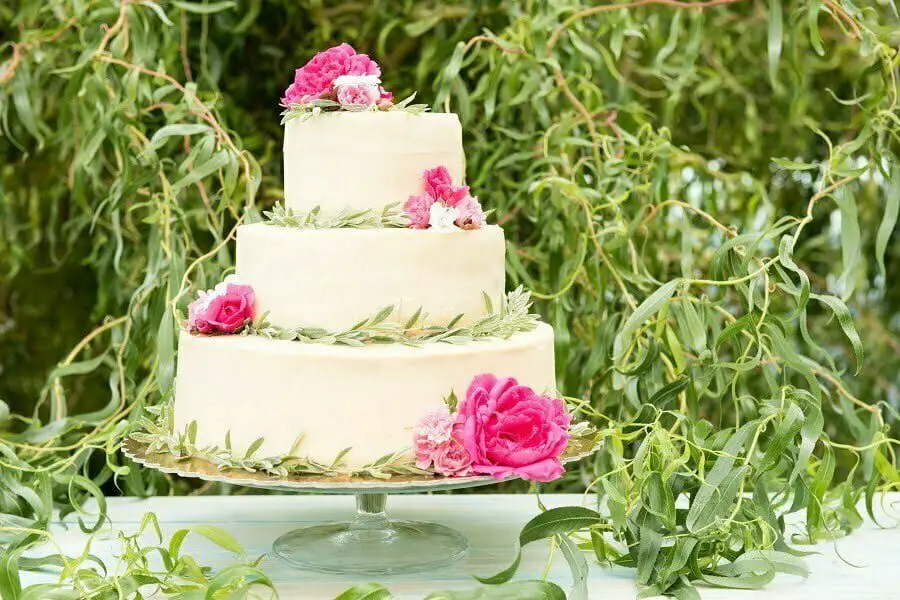 More of us are buying and eating local and seasonal food than we used to – and there's plenty of good stuff to put on the menu come spring. Asparagus, artichokes, and wild garlic will add sumptuous touches to lamb mains, followed by rhubarb, cherries, and grapefruit for puddings and cocktails. 
And of course, you can't go wrong with a floral wedding cake! Edible dried flowers are simple but effective decorations, while lemon, lavender, and rose all make tasty tier flavorings.
Is your dream spring wedding coming together already?
Continue reading: