Last updated on August 7, 2023
Discover the enchantment of a romantic bathroom with these twenty fabulous ideas, transforming your everyday space into an intimate oasis for you and your partner to unwind and reconnect.
Imagine stepping into a bathroom that feels like a romantic getaway. Soft lighting, soothing scents, and luxurious textures all work together to create an ambiance that makes you feel pampered and relaxed.
Whether you're looking to create a cozy space for yourself or impress your significant other, we've got you covered with 20 ideas for transforming your bathroom into a romantic oasis. From elegant lighting fixtures to plush towels and everything in between, these tips will help you turn your ordinary bathroom into a dreamy retreat that's perfect for unwinding after a long day or enjoying some quality time with your loved one.
So sit back, grab a cup of tea (or wine), and get ready to be inspired by our top picks for creating the ultimate romantic bathroom experience!
Table of Contents
Candlelit Bath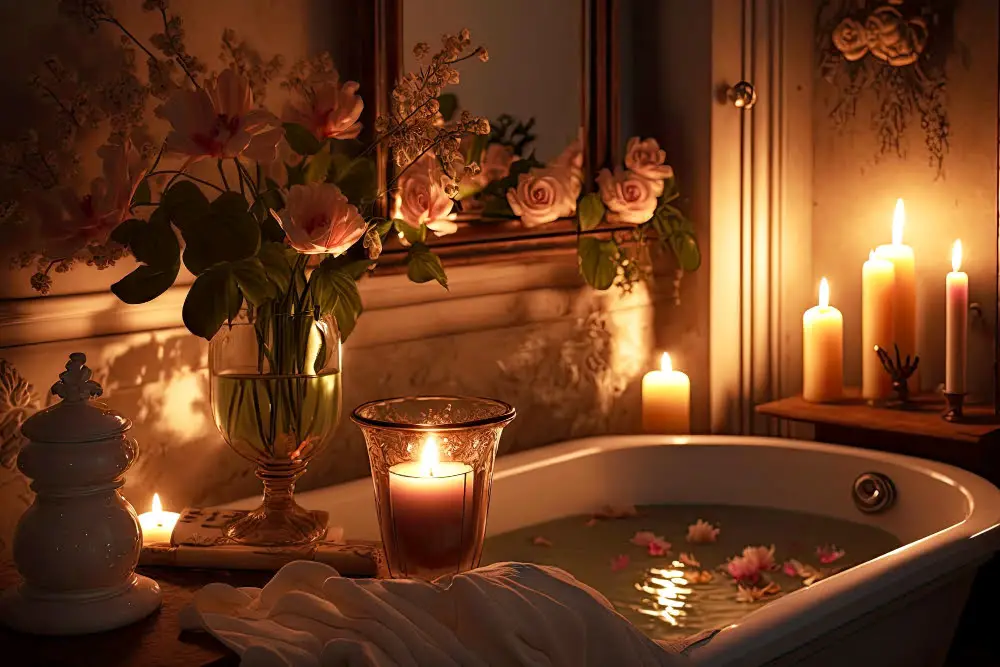 A candlelit bath is a classic way to create a romantic atmosphere in your bathroom. The soft glow of candles can instantly transform the space into an intimate oasis.
To achieve this look, place several candles around the bathtub or on nearby surfaces such as shelves or windowsills. Choose scented candles with fragrances like lavender, vanilla, or jasmine for an added touch of relaxation and sensuality.
Be sure to use caution when lighting and placing the candles to avoid any accidents while enjoying your luxurious soak in the tub!
Rose Petal Bath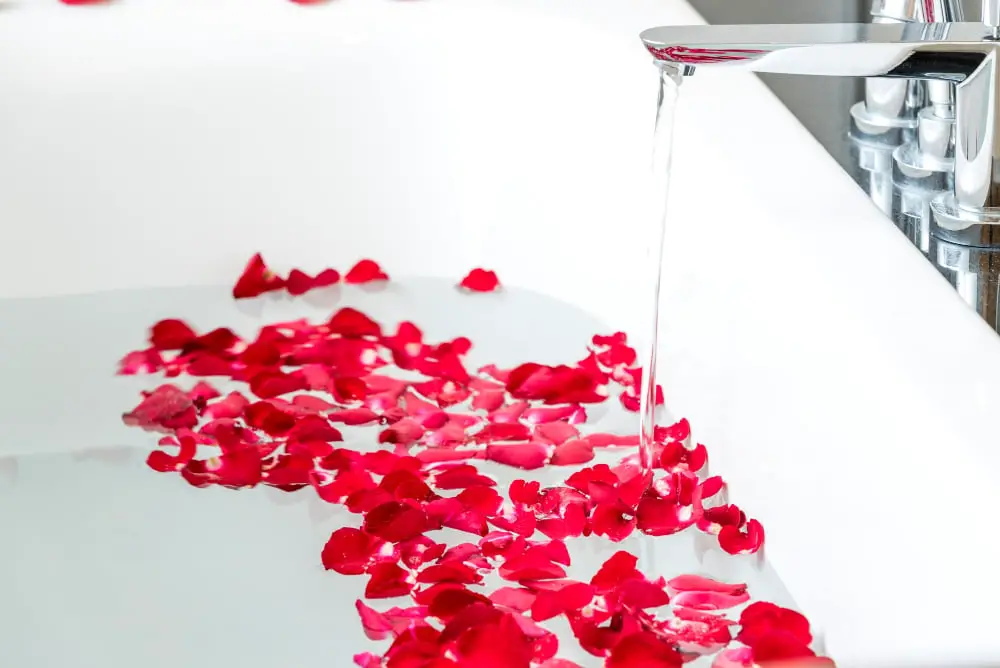 Simply sprinkle fresh or dried rose petals into the bathtub and let them float on top of the water. The scent of roses will fill the room, creating a relaxing and sensual atmosphere.
You can also scatter petals around the edges of your tub for an extra touch of elegance. To make it even more special, consider adding some essential oils or bubble bath to enhance your experience in this luxurious setting!
Rain Showerhead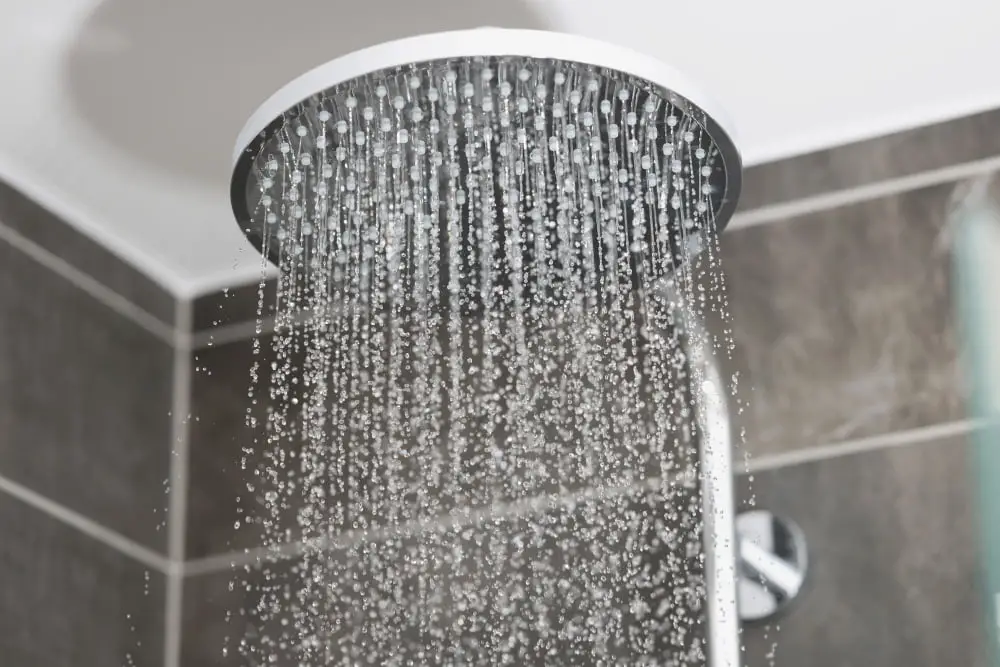 They provide a luxurious and relaxing experience that can make you feel like you're standing in the rain. These showerheads come in different sizes, shapes, and finishes to match your bathroom decor.
Some models have adjustable settings that allow you to control the water pressure and flow rate for maximum comfort. Installing a rain showerhead is easy, but it's recommended that you hire a professional plumber if you're not familiar with plumbing work.
With this simple upgrade, your daily showers will become an indulgent spa-like experience!
Bathtub Caddy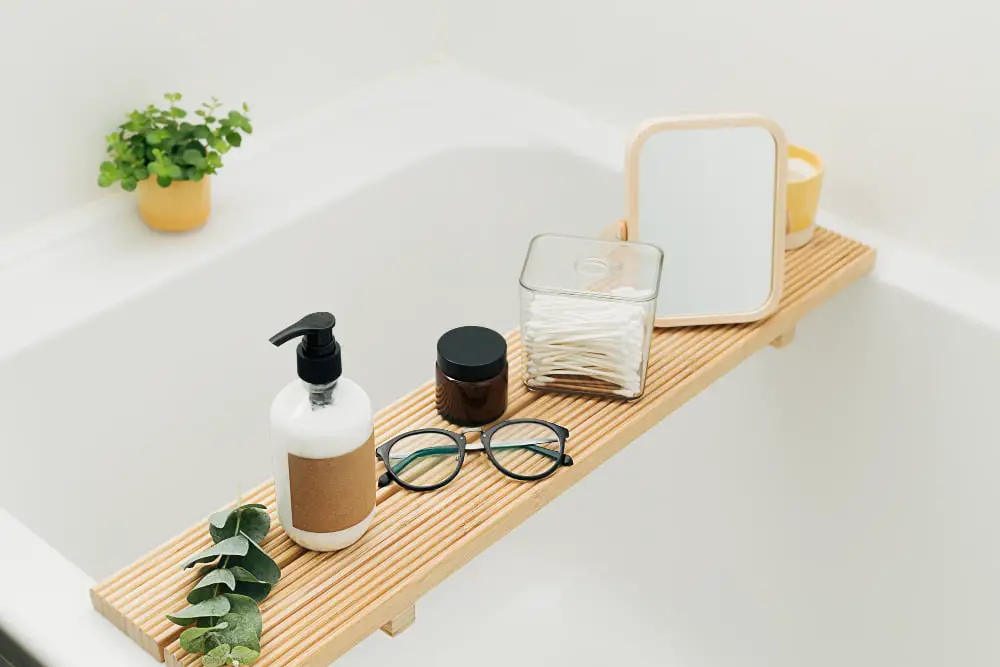 It's perfect for holding your book, tablet, or glass of wine while you soak in the tub. You can find them in various materials such as bamboo or metal and with different features like adjustable arms to fit any size tub.
Some even have built-in holders for candles and soap! A bathtub caddy not only adds functionality but also enhances the overall aesthetic of your bathroom by adding a touch of elegance to it.
Aromatherapy Diffuser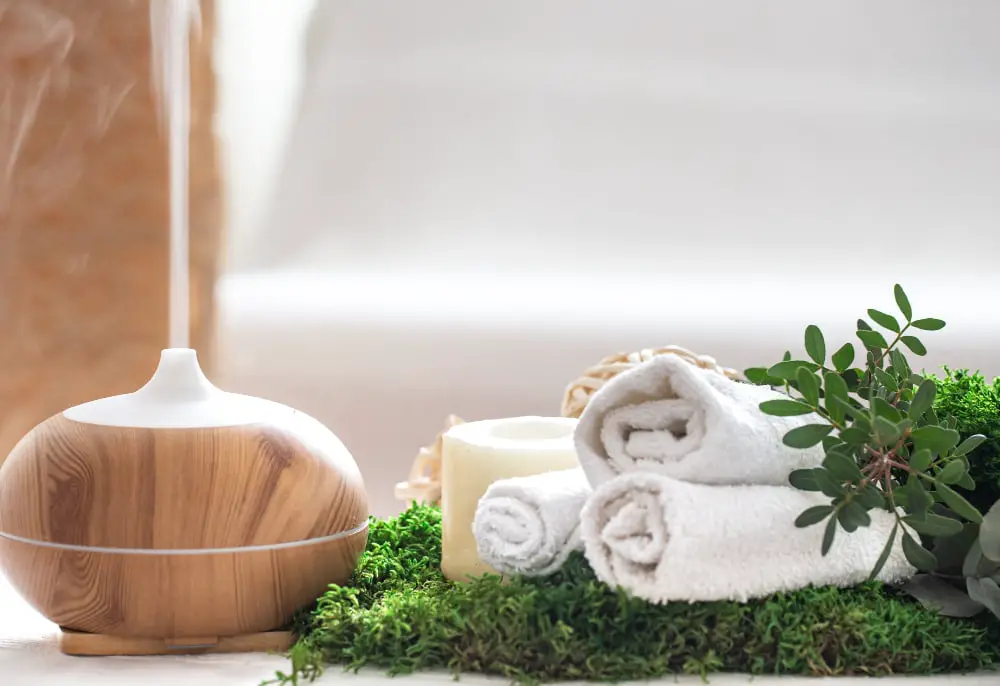 These devices use essential oils and water to create a fragrant mist that can help you relax and unwind after a long day. Some popular scents for romance include lavender, ylang-ylang, jasmine, and rose.
You can also experiment with different blends of oils until you find the perfect combination for your mood or occasion. Aromatherapy diffusers come in many styles, from sleek modern designs to rustic ceramic models that look like works of art on their own.
They're easy to use – just fill the reservoir with water and add several drops of oil – so you can enjoy their benefits anytime you want!
Warm Towel Racks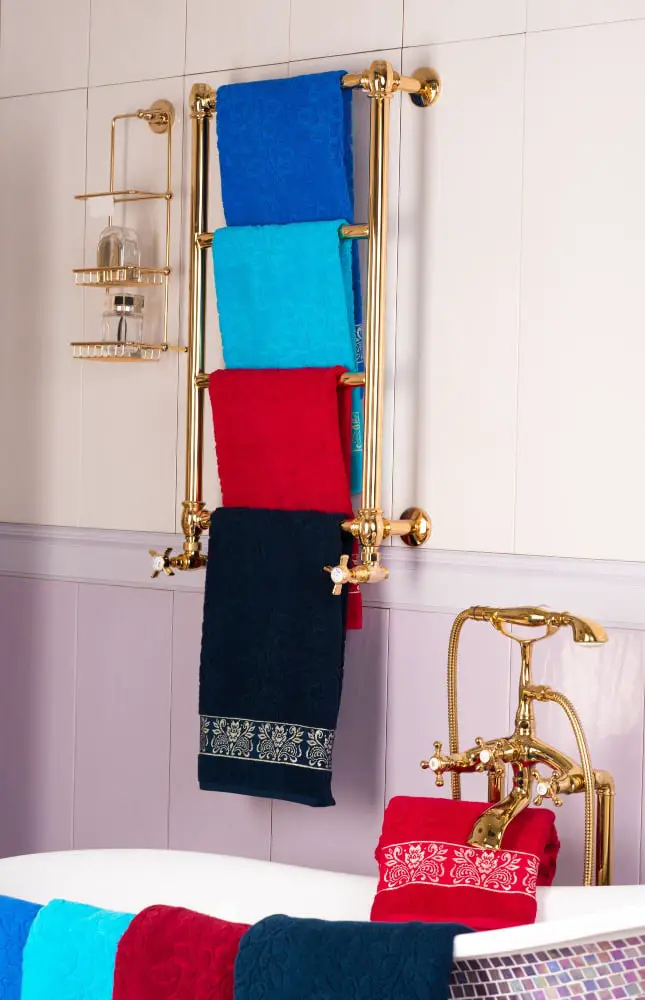 Not only do they provide a cozy feeling when stepping out of the shower, but they also keep towels dry and fresh between uses. There are various types of warm towel racks available on the market, including wall-mounted or freestanding models that come in different sizes and finishes to match your bathroom decor.
Some even have programmable timers so you can set them to turn on before you wake up or arrive home from work for ultimate convenience. Installing a warm towel rack is an easy DIY project that will add both comfort and style to your romantic bathroom retreat.
Dimmable Lighting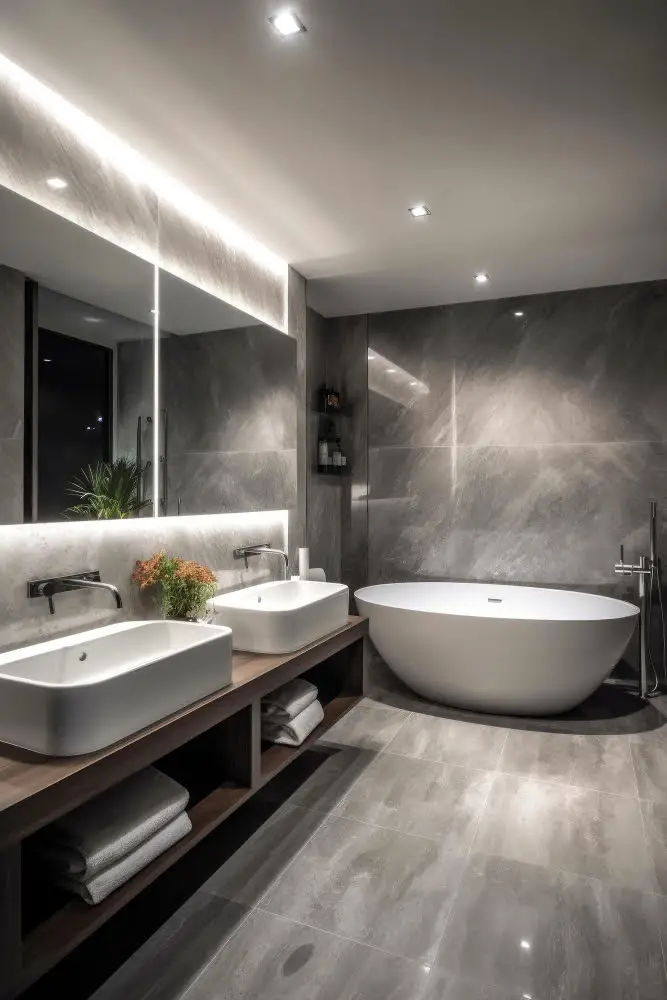 It allows you to adjust the brightness of your lights according to your mood and preference. You can dim the lights for a relaxing bath or turn them up when you need more light for getting ready in the morning.
Installing dimmer switches is an easy way to achieve this effect, but if that's not possible, consider using lamps with adjustable settings or smart bulbs that can be controlled through an app on your phone. With dimmable lighting, you'll have complete control over the ambiance of your bathroom and create a cozy atmosphere perfect for unwinding after a long day or enjoying some quality time with your partner.
Wine Glass Holder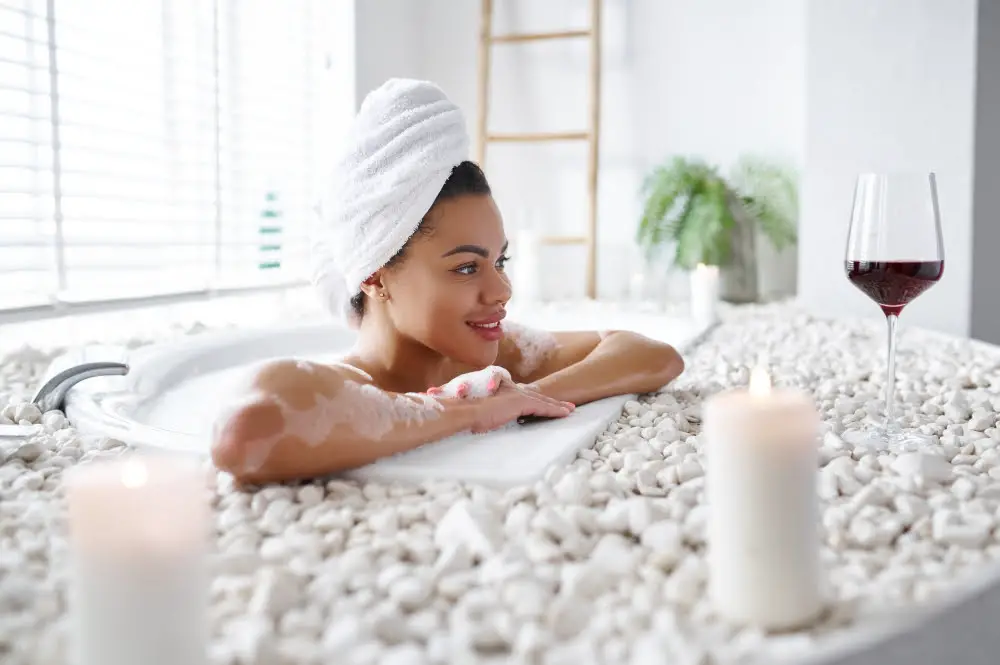 It allows you to enjoy your favorite drink while soaking in the tub or taking a relaxing shower. There are various types of wine glass holders available, including suction cup holders that attach to the wall and freestanding holders that sit on the bathtub caddy or tray table.
Choose one that suits your style and needs, but make sure it's sturdy enough to hold your glasses securely in place. With a wine glass holder, you can add an extra touch of luxury and sophistication to your romantic bathroom experience.
Bathtub Tray Table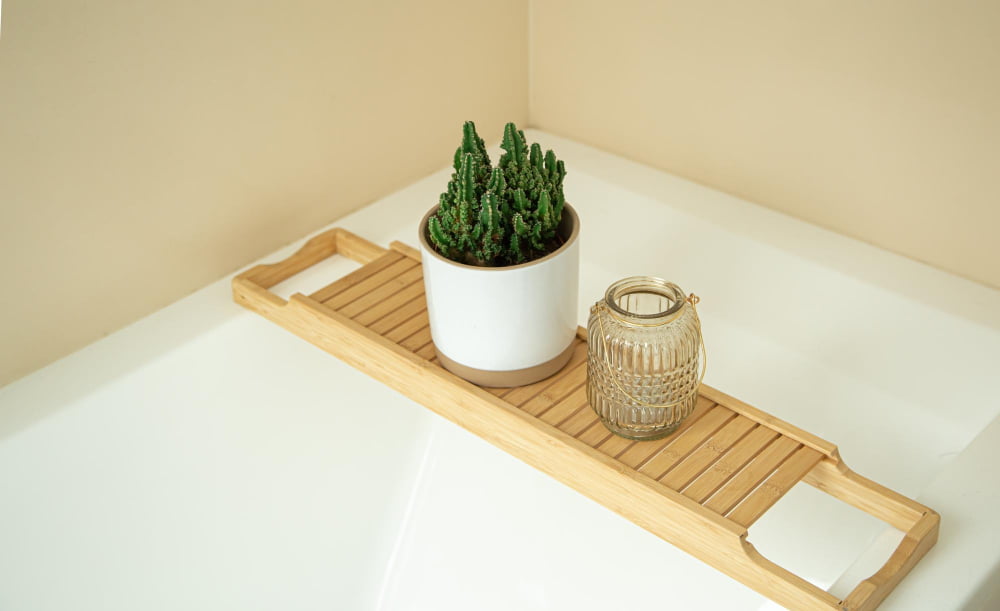 It allows you to enjoy your favorite book, magazine, or even a glass of wine while soaking in the tub. These trays come in various materials such as bamboo and teak wood and can be adjustable to fit different bathtub sizes.
Some models also have slots for holding tablets or phones so that you can watch your favorite show while relaxing in the bath. With a bathtub tray table, you'll never want to leave your cozy oasis!
Soft Bathrobes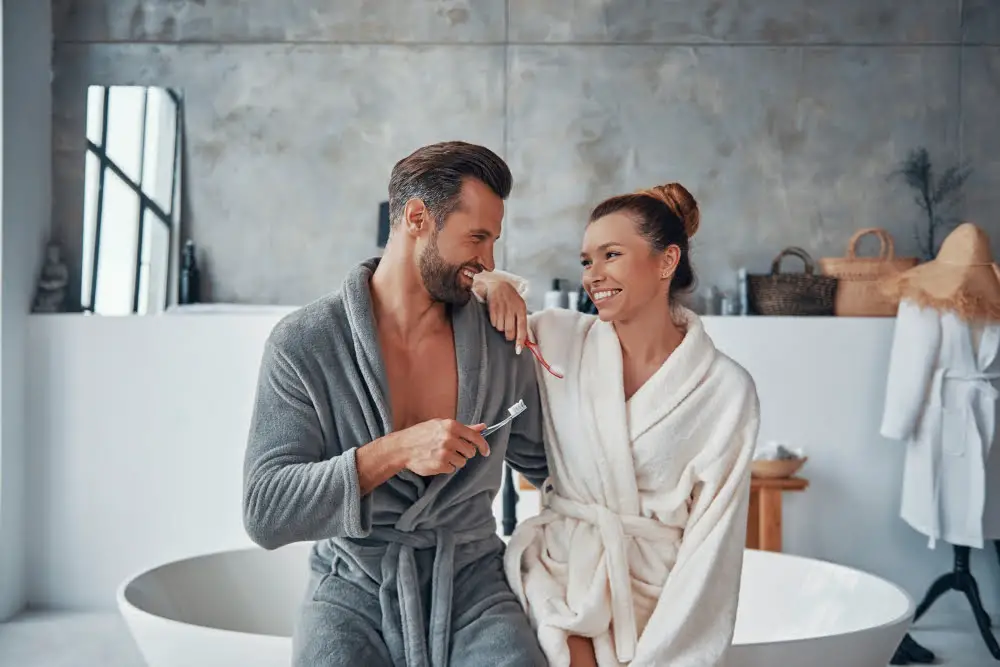 Not only do they make you feel pampered and comfortable, but they also create an intimate atmosphere for you and your partner. Choose robes made from high-quality materials like cotton or bamboo that are gentle on the skin and provide warmth after a relaxing bath or shower.
Opt for matching his-and-hers robes with monogrammed initials for an extra special touch that will make every day feel like a spa day at home!
Cozy Bath Mats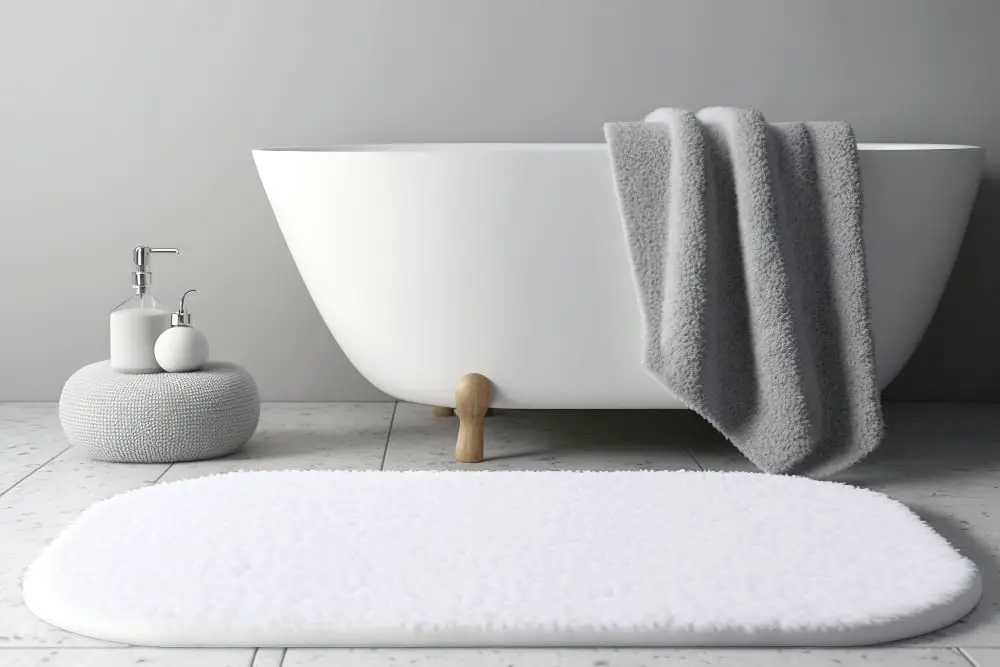 Not only do they provide a soft landing for your feet after stepping out of the shower or bathtub, but they also add texture and warmth to the space. Look for mats made from plush materials like cotton or microfiber, with non-slip backing to ensure safety in wet areas.
Choose colors that complement your bathroom decor and opt for larger sizes if you have ample floor space available. A cozy bath mat is an affordable way to elevate the comfort level of any bathroom while adding a touch of romance at the same time!
Heart-shaped Mirror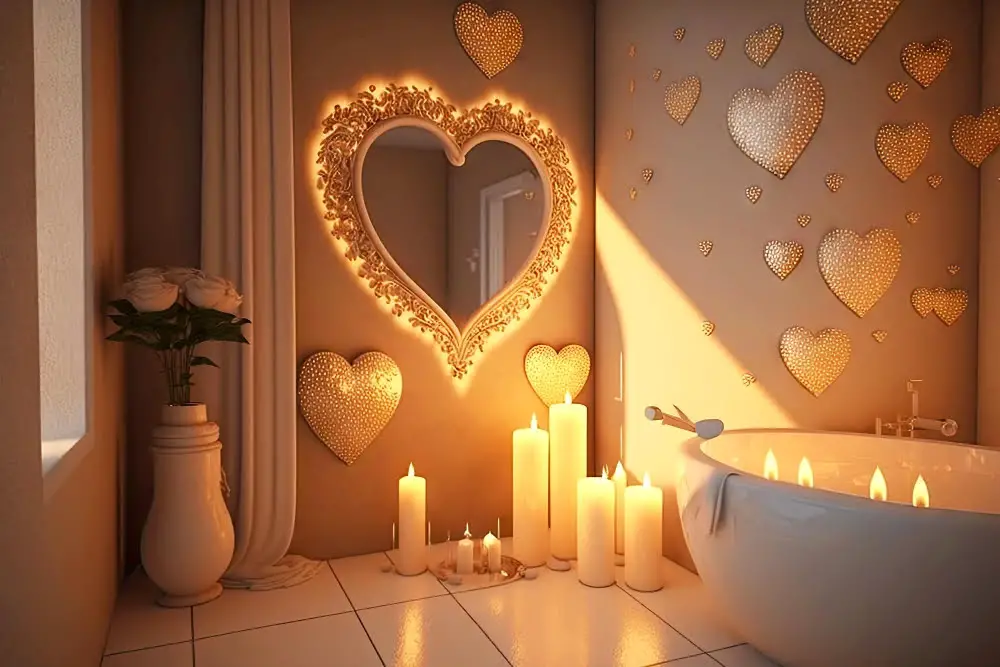 It adds a touch of whimsy and romance to the space, making it feel more intimate and cozy. Hang it above the sink or on an empty wall for maximum impact.
You can also pair it with other heart-shaped decor items like soap dishes, toothbrush holders, or even towels for a cohesive look throughout your bathroom. A heart-shaped mirror is not only functional but also serves as an eye-catching piece of art that will make you smile every time you catch your reflection in it!
Epsom Salts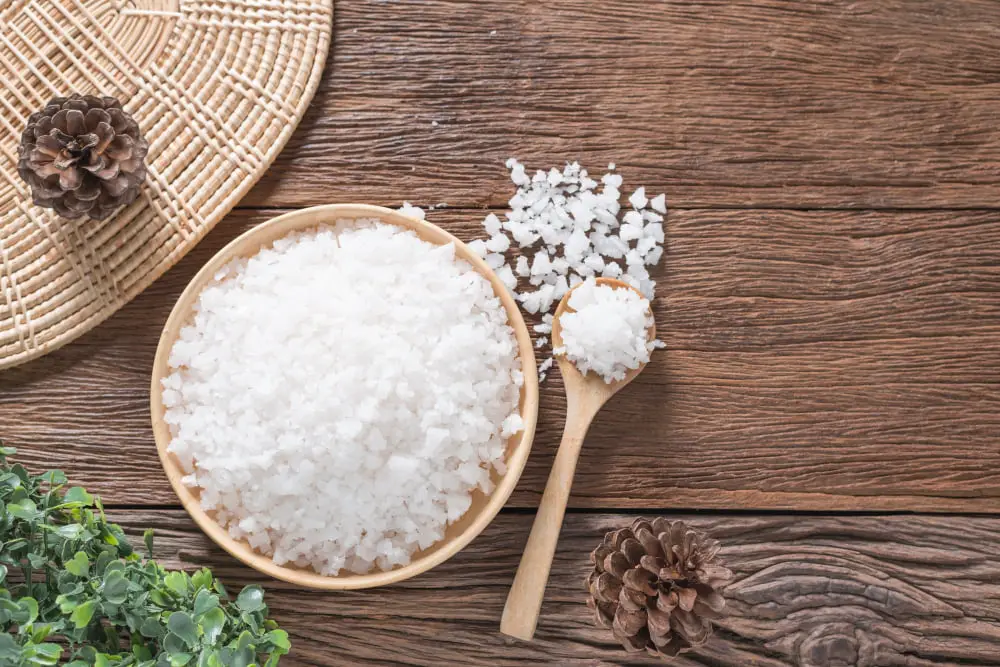 Not only do they help relax sore muscles, but they also provide a soothing and calming effect on the mind. Epsom salts contain magnesium sulfate, which is easily absorbed through the skin and helps promote relaxation and reduce stress levels.
To use Epsom salts in your romantic bath, simply add 1-2 cups of them to warm water before getting in the tub. You can also mix them with essential oils for an added aromatherapy boost!
Couples Bath Bombs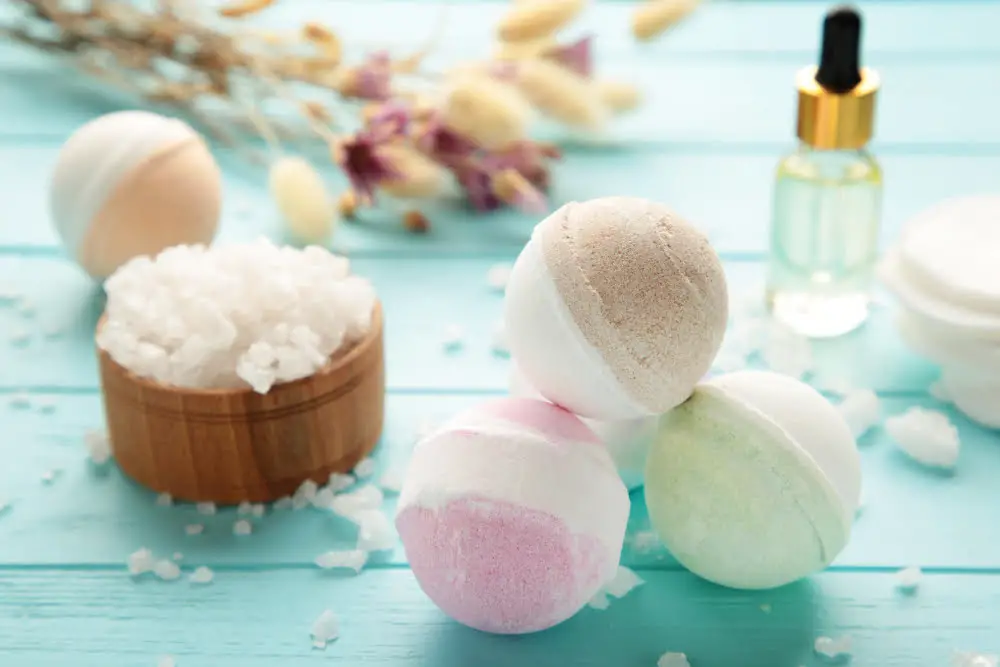 These bath bombs come in pairs, each with its own unique scent and color. They are designed for couples to use together, creating a relaxing and intimate experience.
When dropped into the water, these bath bombs fizz up and release their fragrances. The scents can range from floral or fruity to spicy or musky, depending on your preference.
Some even have added ingredients like essential oils or Epsom salts that provide additional benefits for the skin.
Using couples bath bombs is easy – simply fill up your bathtub with warm water, drop in one of each bomb type (one for you and one for your partner), then sit back and relax as they dissolve around you.
Waterproof Bluetooth Speaker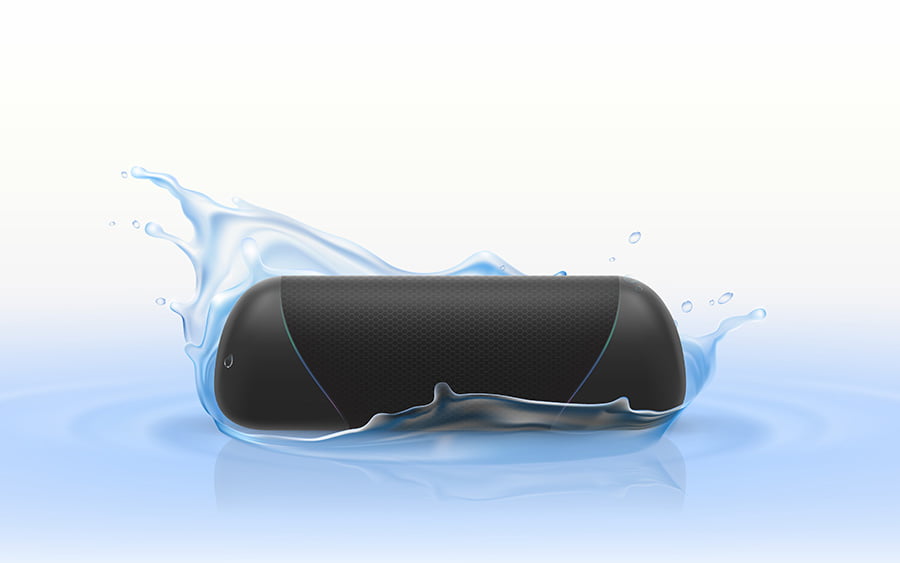 With this device, you can play your favorite love songs or relaxing music while taking a bath or shower without worrying about damaging the speaker. You can even take it with you on outdoor adventures like camping trips and beach vacations.
Some models come with suction cups that allow them to stick to smooth surfaces, making them perfect for use in the shower or bathtub. Others are designed to float in water so that you can enjoy music while lounging in the pool or hot tub together with your partner.
A waterproof Bluetooth speaker is an affordable way to add some ambiance and entertainment into your romantic bathroom experience!
His-and-hers Towel Hooks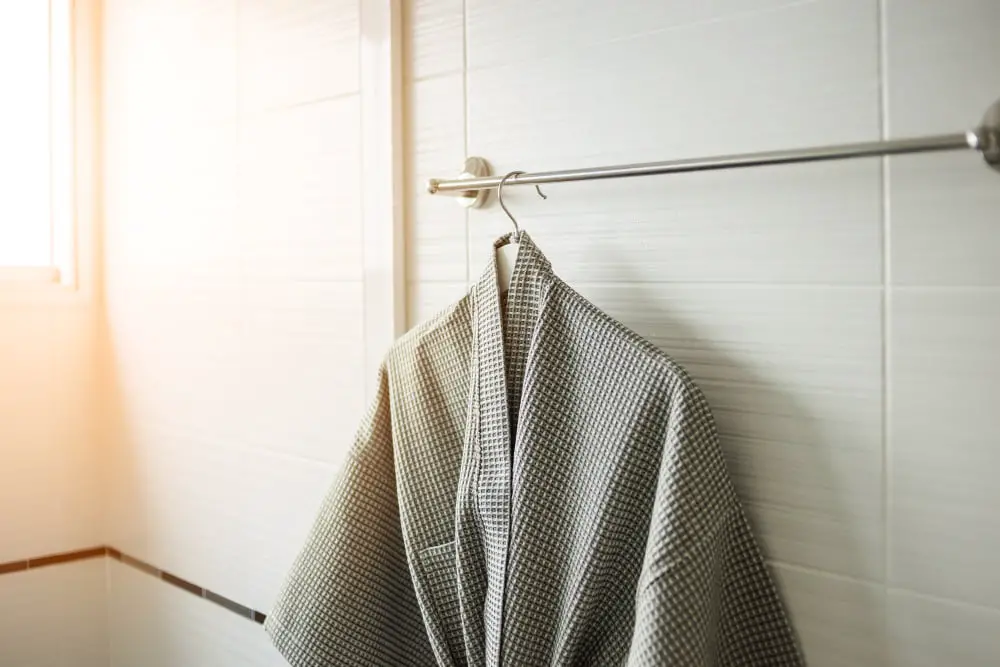 These hooks can be easily installed on the wall and come in various designs, from simple metal hooks to decorative ones with heart-shaped accents. By having separate towel hooks for each partner, you can avoid any confusion or mix-ups when it comes time to dry off after a relaxing bath or shower.
Plus, these personalized touches show that you care about your partner's comfort and needs in the space you share together.
Wall Art Quotes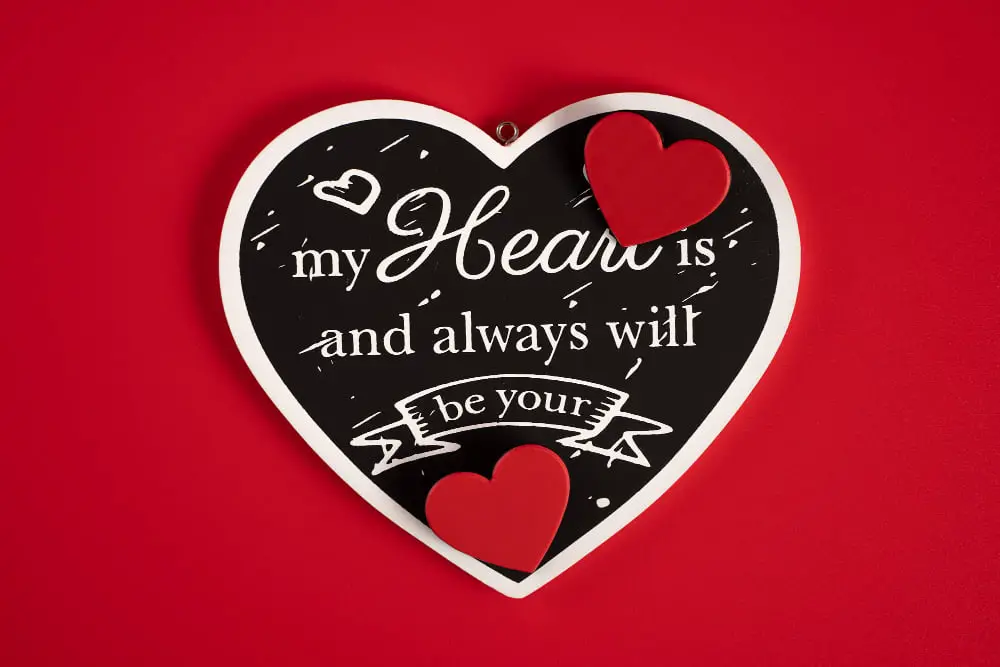 You can choose from a variety of pre-made decals or create your own custom quote using vinyl lettering. Some popular options include love poems, song lyrics, and motivational sayings.
Place the quote above the bathtub or near the vanity mirror for maximum impact. Not only will it add visual interest to your space, but it will also serve as a daily reminder of what's important in life – love!
Scented Bath Oils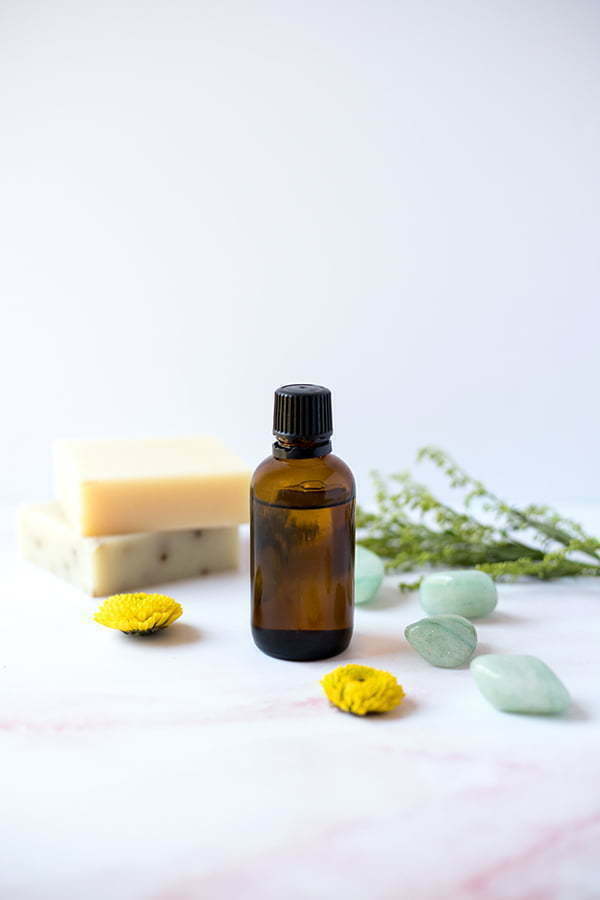 They come in various scents, such as lavender, rose, and vanilla. Adding a few drops of these oils into your bathwater can help you relax and unwind after a long day.
Not only do they smell amazing but they also have therapeutic benefits for the skin and body. Some scented bath oils contain ingredients that moisturize the skin while others can help soothe sore muscles or relieve stress.
Make sure to choose high-quality products that are safe for use in baths and follow instructions carefully when using them in order to avoid any adverse reactions or accidents.
Freestanding Soaking Tub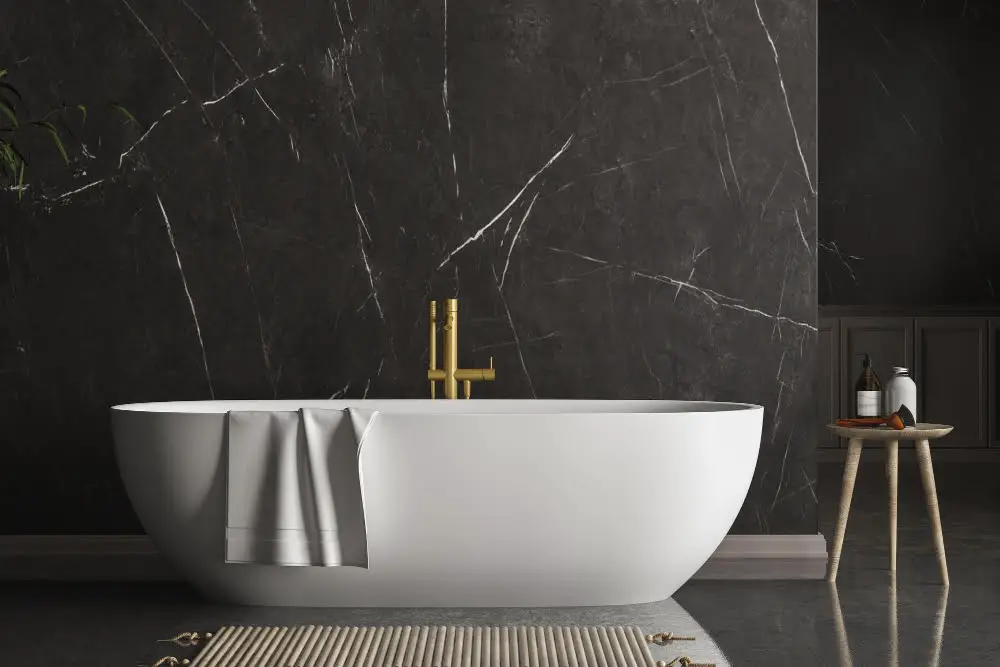 It creates a spa-like atmosphere and provides the perfect place to relax after a long day. These tubs come in various shapes, sizes, and materials such as acrylic, cast iron or stone.
They can be placed anywhere in the bathroom without requiring any wall support or enclosure which makes them ideal for larger bathrooms with ample space. A freestanding soaking tub can become an eye-catching centerpiece of your romantic bathroom design while also providing you with ultimate relaxation during your bath time routine.
Full-length Bubble Bath Pillow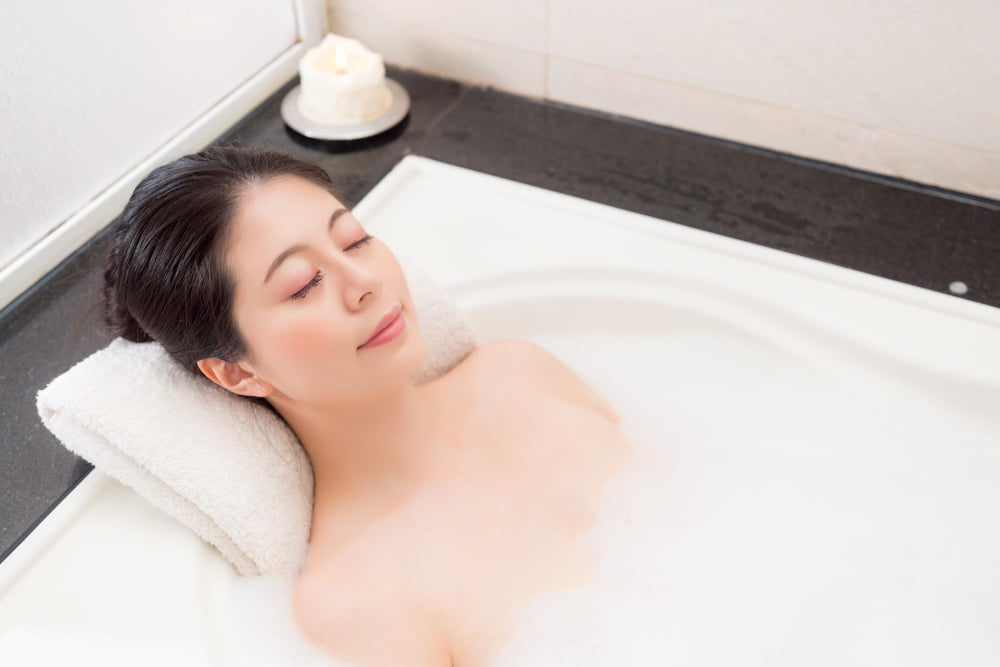 This type of pillow provides support and comfort for your entire body while you soak in the tub. It's perfect for those who love to read or watch movies during their bath time, as it allows them to relax without worrying about holding their head up or getting water in their eyes.
The best part? Many full-length bubble bath pillows are designed with suction cups that keep them securely attached to the bathtub, so you don't have to worry about slipping or sliding around while you're trying to unwind.
Continue reading: