Last updated on September 23, 2023
A lavish dinner party is more than just a gathering; it's an art that combines the elements of ambiance, fine dining, entertainment, and attention to detail to create a memorable experience. This sophisticated social event, often characterized by its elegance and exclusivity, serves as a fantastic platform for bonding, celebration, or networking.
From the smallest decorative details to the meticulously planned menu, every aspect contributes to the overall experience. Let's delve into the elements that make a lavish dinner party unforgettable.
Table of Contents
A Master Chef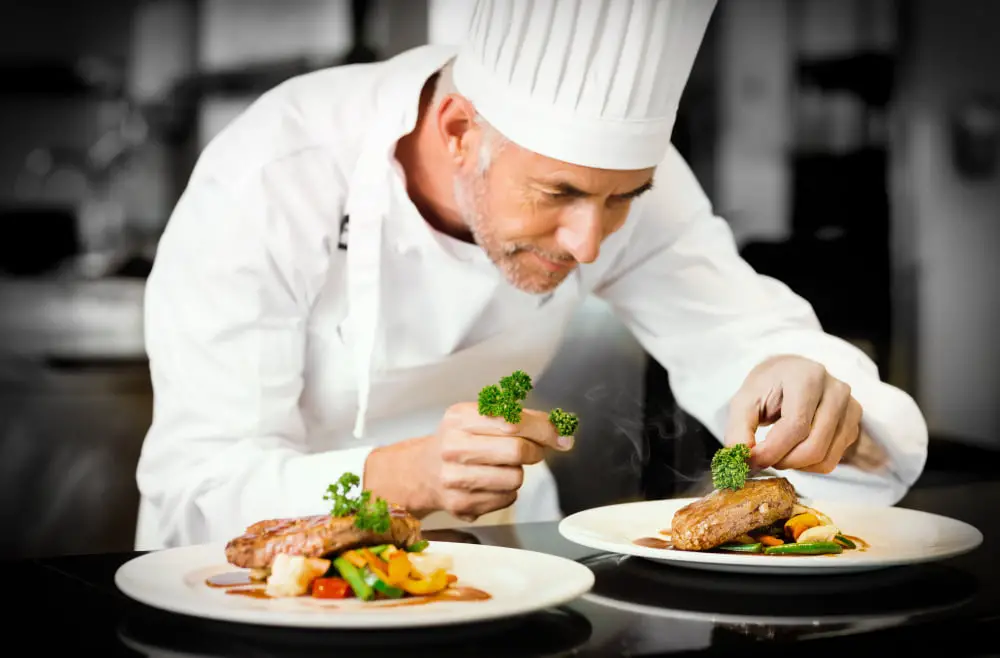 At the heart of any lavish dinner party is a master chef. This culinary artist has the expertise to create dishes that are not only delectable but also visually appealing, adding an element of extravagance to the event. With a deep understanding of diverse cuisines, seasonal ingredients, and perfect pairing, a master chef crafts a menu that's a gastronomic journey in itself.
Their meticulous attention to detail, from sourcing the freshest ingredients to the final presentation of the dish, ensures that the meal is the highlight of the evening. So, working with personal chefs from Chef Crusco can help you create a memorable event for your guests. The wide range of options available on the platform allows you to choose a chef that best suits your needs and budget.
Ambiance and Decorations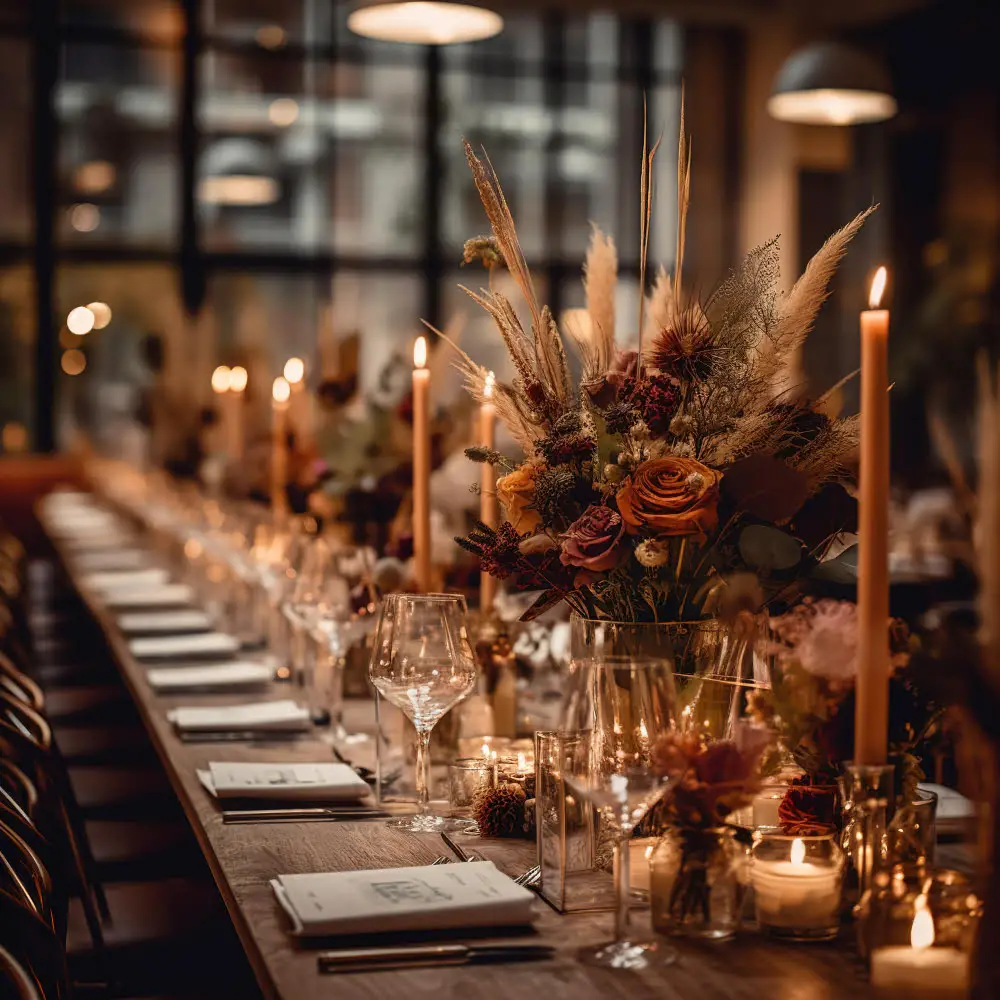 A dinner party's ambiance considerably influences the guests' overall experience and mood. A well-thought-out theme, subtle lighting, comfortable seating arrangements, and tastefully selected music create the perfect atmosphere.
Invest time in curating a theme that aligns harmoniously with the occasion and your guests' preferences. This theme should be reflected in the decorations, menu, table settings, and dress code.
A dimly lit room with candles or string lights can offer a warm and inviting feel, while a more open, brightly lit space can create an airy and casual atmosphere. Additionally, playing soft background music can complement the conversation without overwhelming it. Remember, the goal is to make your guests feel comfortable and engaged, making the dinner party a delightful experience.
Fine Dining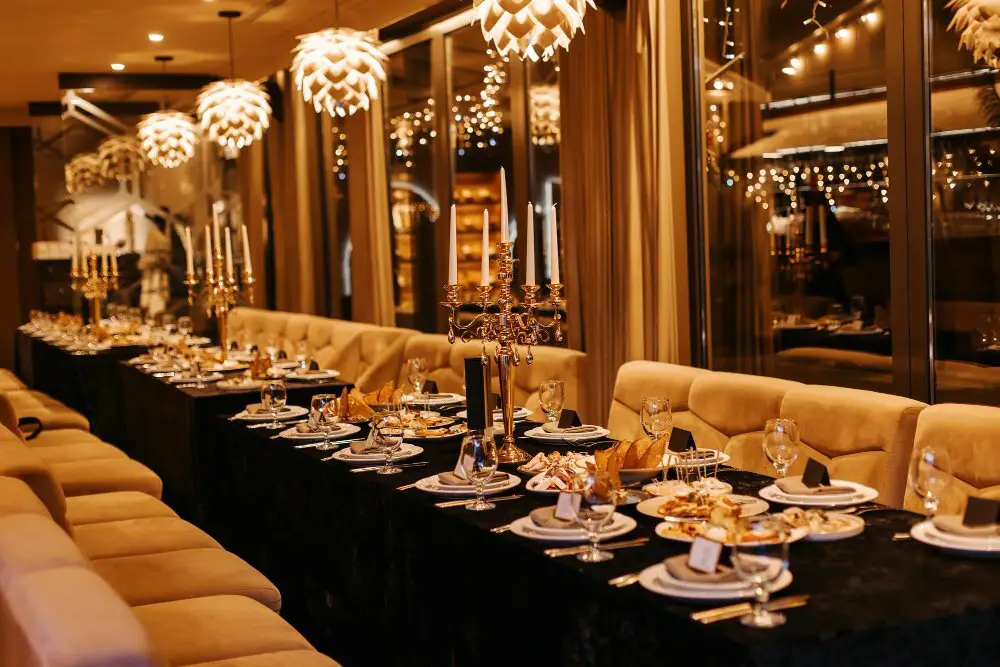 Fine dining is crucial for a lavish dinner party. It uses fine china, tableware, glassware, and decorative pieces to present each course uniquely and elegantly. The presentation should be thoughtful yet refined, from the floral displays to the carefully plated dishes.
A professional catering service can help design a delectable menu and provide utensils for stylish service. Opt for butler-style dining for personalized service. It adds refinement and sophistication to the event by providing guests with a personal server for all their needs during the dinner party.
Creative Entertainment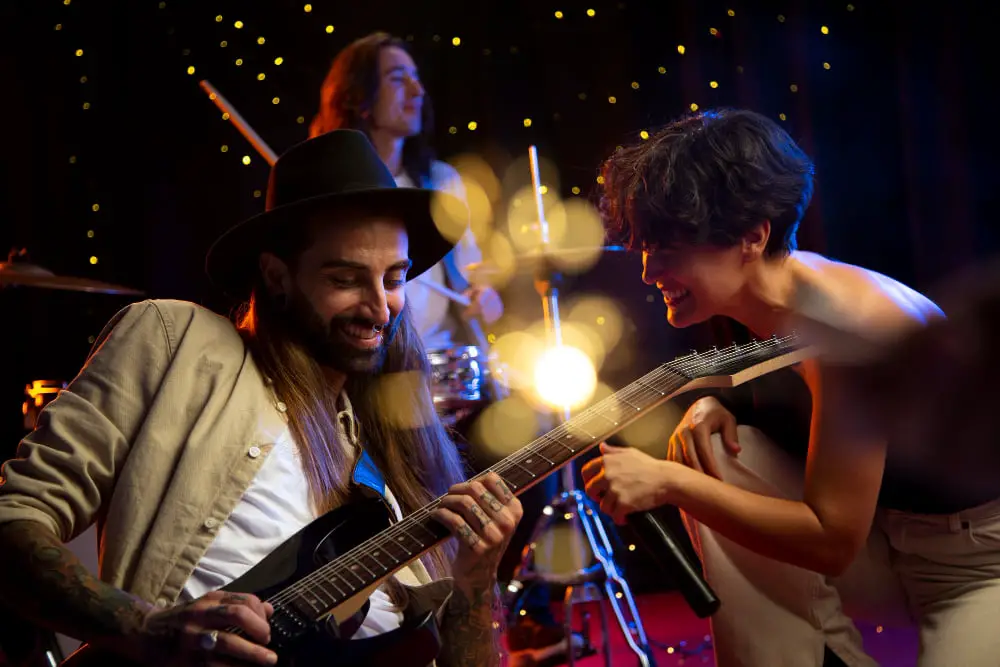 Every lavish dinner party is complete with entertainment. From live music to interactive activities, there are numerous ways to make the evening memorable and exciting. Consider hiring a local band or an experienced DJ for after-dinner fun; this will ensure your guests can let their hair down and enjoy themselves in a relaxed atmosphere.
If you want something less conventional, consider organizing some interactive activities or games. This will allow your guests to connect and make the experience more enjoyable. For instance, a live game show can add an element of surprise and excitement to the event.
Fine Wines and Spirits
For a truly opulent evening, remember the drinks. Ask your caterer to craft a special wine and spirits menu to complement the food. Serving various classic cocktails and mocktails alongside some elegant wines can add an element of luxury to your dinner party. Alternatively, you could create theme-based specialty drinks for your guests to enjoy.
If your budget allows, hiring a sommelier to guide your guests through the different types of wines and their nuances can make for an educational and enjoyable experience. They can even help you choose the right pairings that will enhance the flavors of each course.
Favors and Gifts
A thoughtful favor or gift is the perfect way to conclude your lavish dinner party as a token of appreciation for your guests' attendance. These keepsakes should be meaningful, reflective of the event's theme, and sophisticated enough to align with the luxury of the evening.
For instance, you could opt for personalized items such as engraved wine glasses, gourmet chocolates, or artisanal soaps, all of which make for elegant and memorable gifts.
Additionally, packaging these favors in luxurious gift boxes or bags enhances their appeal, reinforcing the lavish feel of the event. However, it's essential to remember that the goal isn't to impress with extravagance but rather to express gratitude and leave your guests with a memorable token of the evening's experience.
These are the top must-have elements of a lavish dinner party. With careful planning and attention to detail, you can create an unforgettable event that your guests will remember for years.
Whether hosting a small gathering or an extravagant celebration, adding these four elements will make it truly luxurious and exclusive. So, the next time you plan a dinner party, remember these elements and make it an evening to remember.
Continue reading: