Last updated on July 25, 2023
Summer is nearly here and we're all getting ready for those sleepless nights filled with partying, enjoyment, and fun. As a girl, you always need to mind your clothes and how you look.
That's why we're preparing six crucial looks for various occasions. See some ideas and enjoy your summer.
Glam Night Out Look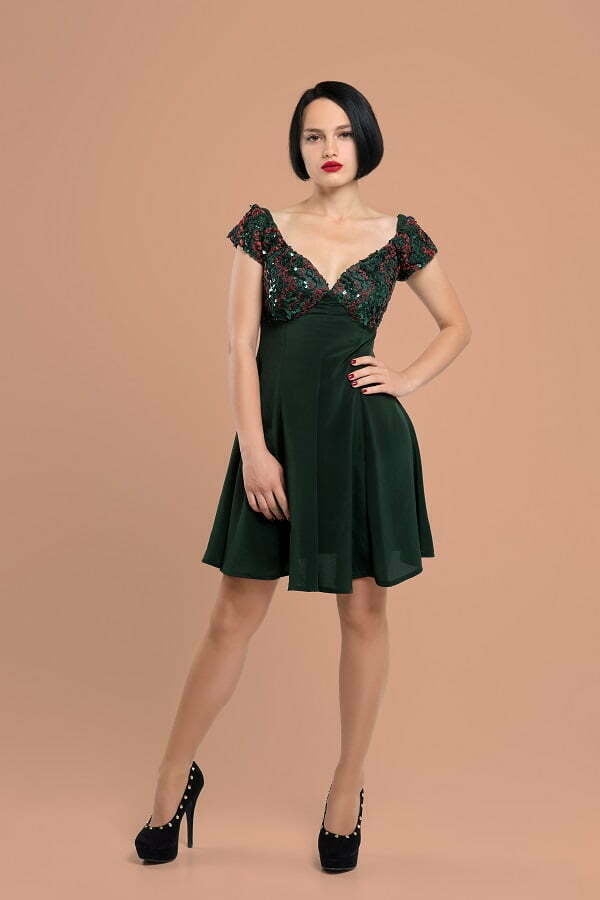 Fire up the club with a tight black short dress after returning from a vacation in the Maldives. When your skin is bronze, and your hair comes to attention, you can pull off that tight black dress like a queen.
Add some black heels and a small black purse to keep the essentials inside. It's the summer, and you don't need anything else. You may as well combine a little red in the combination if you don't like wearing a single color. Both ways, you'll leave an impression on everyone who sees you.
Baggy Casual for Hanging in the Park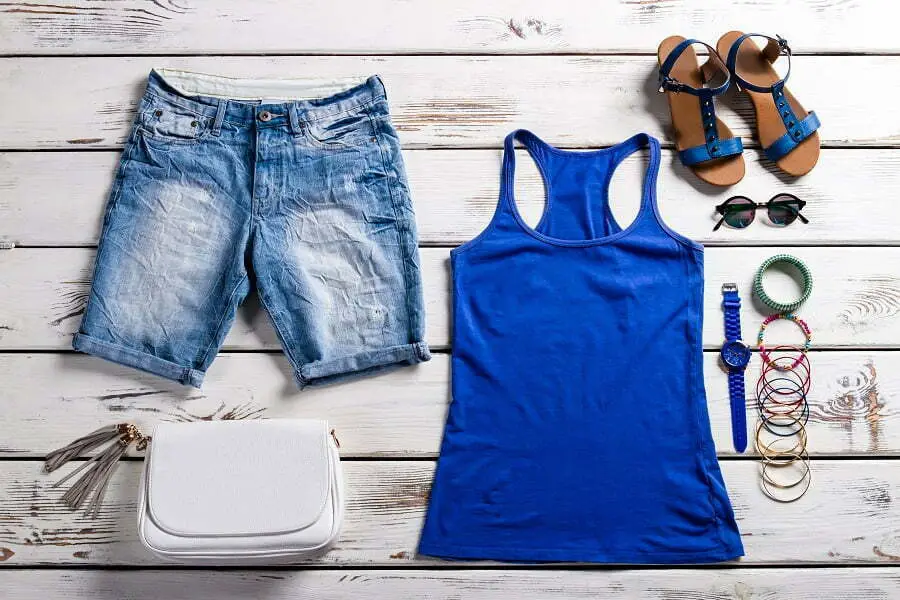 Shorts and a sleeveless shirt are everything you need to hang out in the park with friends. Put on some white sneakers on your feet, and you're ready for some fun. You might also want to consider a baseball hat or a headscarf if that's what you prefer.
This summer, the trend suggests wearing more colors and enjoying the freedom of expression. Don't worry about matching colors; you can easily pull off green shorts with a red shirt. It's the summer, and you need to feel comfortable in your skin.
Make sure the clothes are made of cotton or some other fabric that will let your skin breathe and won't make you sweat. Feeling comfortable is the most important thing here.
Midi Skirt and a Tank Top for Walking Around the City at Noon
Let's say you're vacationing in Greece. The weather is hot, and you need to dress accordingly when you want to explore the island you're on. How about wearing a midi skirt that will make you both comfortable and suave.
Think red dress with white dots and a fine silk white tank top. You can wear wedges that fit the summer style perfectly and help you walk long distances without feeling tired. These are on a platform, so you'll also feel sexy knowing that your legs look longer combined with the midi skirt.
Comfortable Official Look for a Backyard Party
There's something about backyard Sunday parties with friends. The chilled atmosphere and the fact that there's no pressure to look, feel, or do anything special, gives you the chance to dress both casually and formally.
You may be going to your boss's house or some friend's, but you can wear the same outfit. Think about a long dress that will cover your ankles. You can combine it with anything you like, from sneakers to oxfords; just make sure they are not heels.
You can add a simple shirt on top and wrap a white jumper to look classy, and you're good. Don't forget the sunglasses, though; they might be crucial to the entire look.
Long Black Dress for a Wedding Event
When you're at a wedding, you need to mind not to wear something that looks like a wedding dress and confuse everyone that you're the bride. Opt for a long summer thin black dress that will be opened on the side and combine it with wonderful jewelry. Think of a Gothic or Norse necklace and matching earrings that will draw attention as you walk.
You can combine them with flat shoes or good-looking pumps. Depending on the occasion, you may switch to salon heels if you have the chance to change in the meantime. This outfit will make you feel comfortable and classy, and you might even meet someone if you're there alone.
Colorful Pants for a Brunch
We mentioned that summer gives you the excuse to wear all colors without worrying that someone will think you're not dressed accordingly. Moreover, long pants in different colors can give you the comfort you're looking for, as you can combine them with oxfords, sneakers, or anything you like on your feet.
Add a fine pulley-top cardigan made for the summer, and you're looking classy. With this outfit, it's best to wear a bigger bag instead of a small purse. You can get what you want inside, and feel more comfortable with it. Again, don't forget the sunglasses; it's summer.
The Takeaway
Summer is made for having fun. It's the best time to go out, enjoy yourself, and be carefree. When you're thinking about the choice of clothes, you need to think about wearing something light and comfortable. The hot weather will easily make you sweat if you're not dressed properly.
When walking outside in the sun, be protected from the sunrays. Always have shades on your eyes, and if it is possible a hat. You need to cover yourself so the sun won't damage your skin. You also need to apply sunscreen when going out without anything covering your hands, legs, and face. Don't let the sun rays get you, and enjoy those summer days.
Continue reading:
Recap