Last updated on August 18, 2023
Discover a world of enchanting and mysterious gothic bathroom ideas that will transform your space into an eerie yet captivating sanctuary.
Are you tired of the same old boring bathroom decor? Do you crave something edgier and more unique? Look no further than a gothic-inspired bathroom! With its dark and moody aesthetic, a gothic bathroom can transform your daily routine into an otherworldly experience. From ornate black fixtures to eerie artwork, there are countless ways to incorporate this style into your home.
In this article, we'll explore 20 ideas for creating the perfect gothic bathroom that will leave you feeling like royalty in your own haunted castle. So grab some candles and let's dive in!
Table of Contents
Black Clawfoot Bathtub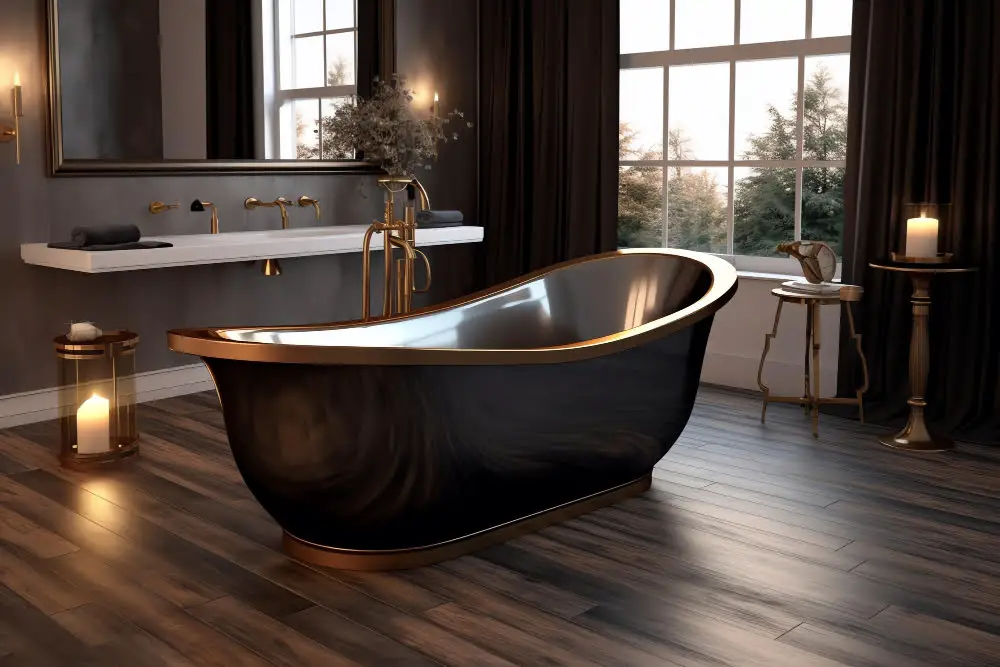 A black clawfoot bathtub is a perfect addition to any gothic bathroom. It adds an element of elegance and sophistication while still maintaining the dark aesthetic.
The contrast between the black exterior and white interior creates a striking visual effect that will leave your guests in awe. Pair it with silver or gold fixtures for an extra touch of luxury, or keep it simple with matte black hardware for a more understated look.
Soak in style and comfort as you relax in this stunning centerpiece of your gothic bathroom design!
Vintage Ornate Mirror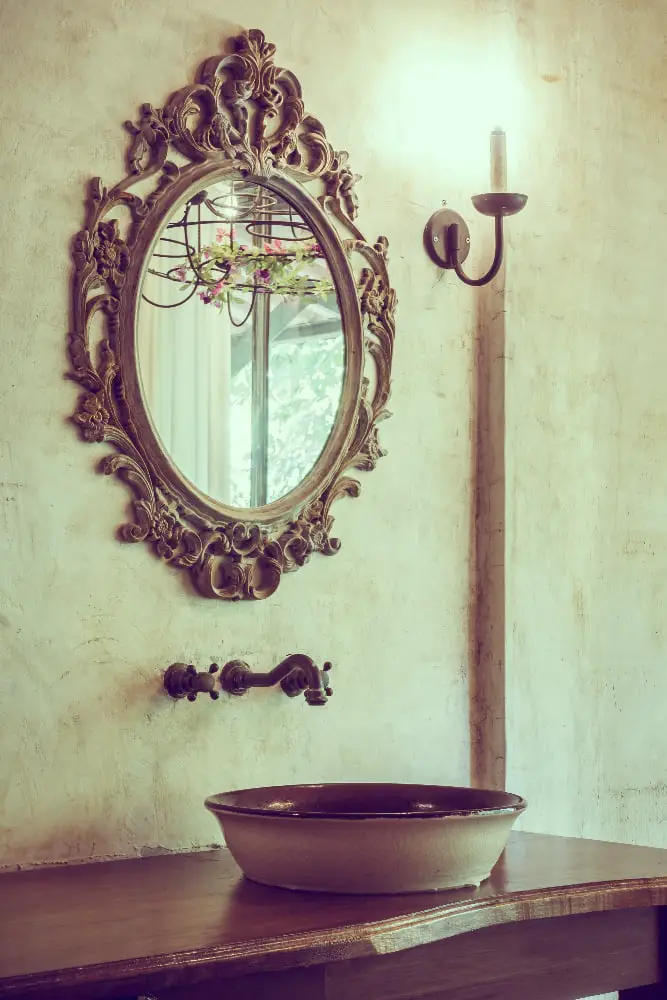 The intricate details and antique finish of the mirror add an elegant touch to the overall decor. You can find these mirrors in various shapes and sizes, from oval to rectangular or even arched.
Hang it above your vanity table or bathtub for a dramatic effect that will transport you back in time. If you're lucky enough to come across one at an antique store, don't hesitate to snatch it up!
Skull-themed Fixtures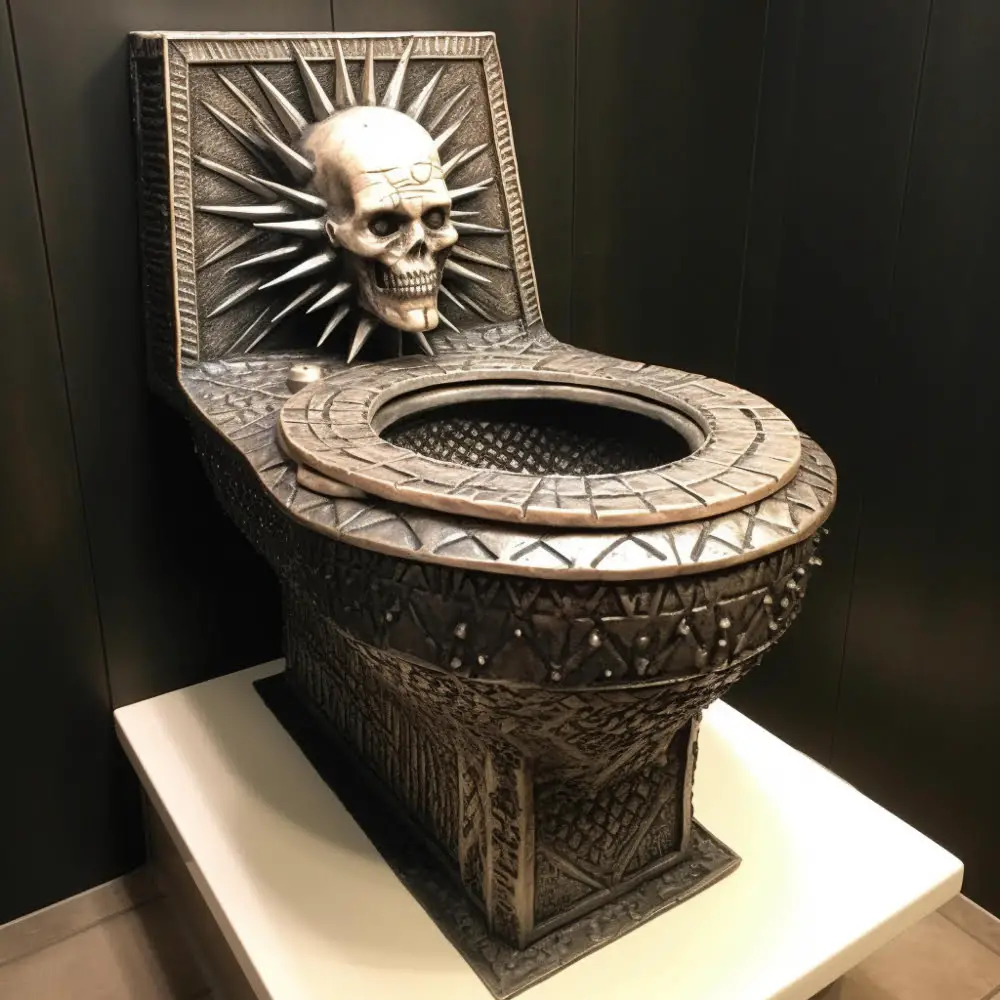 From skull-shaped soap dispensers and toothbrush holders, to shower curtains adorned with skulls, there are plenty of options available. You can also find skull-shaped drawer pulls or cabinet knobs for an easy DIY upgrade.
For a more subtle touch, consider adding skull accents on towel hooks or toilet paper holders. These small details will give your bathroom a unique and edgy look that is sure to impress guests!
Dark Floral Wallpaper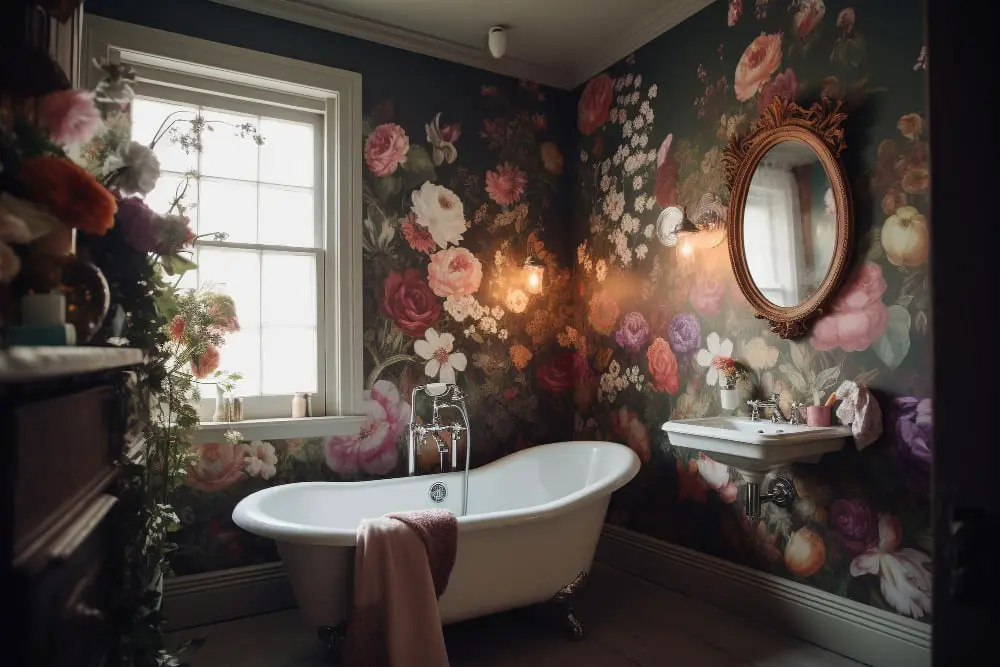 The contrast between the dark background and the bright flowers creates an eye-catching effect that will make your walls stand out. You can choose from different patterns, such as roses, lilies or peonies, depending on your personal taste and style.
To balance out the boldness of this design element, you can pair it with simple black or white fixtures and accessories for a cohesive look that doesn't overwhelm the space. Dark floral wallpaper is also versatile enough to work in both large and small bathrooms alike – just be sure not to overdo it if you have limited wall space!
Victorian Vanity Table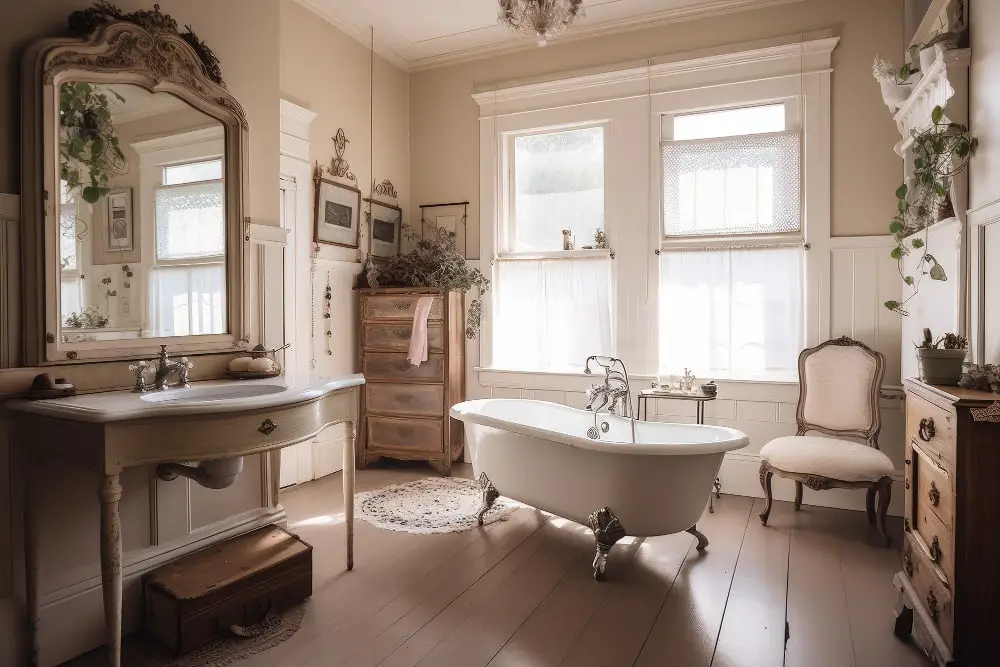 This elegant piece of furniture adds a touch of sophistication and glamour to the space. Look for one with ornate carvings, intricate details, and dark wood finishes such as mahogany or ebony.
A tri-fold mirror is also an essential feature that allows you to see yourself from different angles while getting ready in the morning or before bed at night. Pair your vanity table with antique perfume bottles, vintage hairbrushes, and other decorative items to create a truly luxurious atmosphere in your gothic bathroom.
Wrought Iron Towel Rack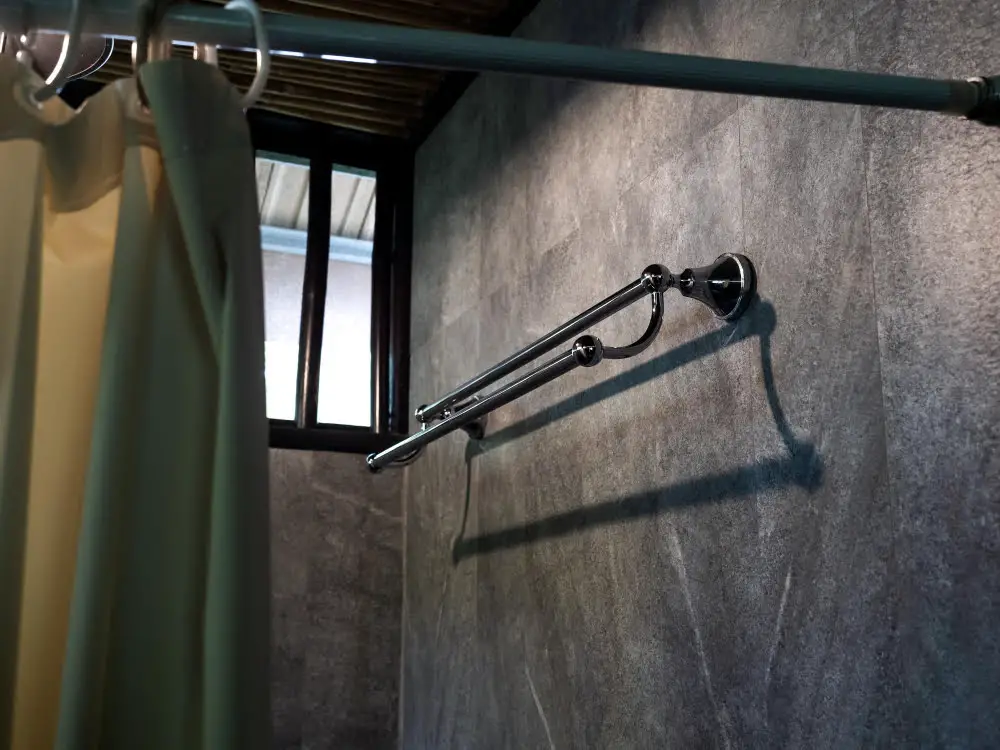 It adds an element of sophistication and elegance while still maintaining the dark and moody atmosphere that defines this style. The intricate design of the wrought iron creates a beautiful contrast against lighter colored walls or tiles, making it stand out as a statement piece in your bathroom decor.
Its sturdy construction ensures that it will last for years to come, providing both functionality and aesthetic appeal to your space. Whether you prefer simple straight lines or more elaborate designs with twists and curves, there are plenty of options available on the market today that can fit any budget or taste preference!
Candelabra-style Lighting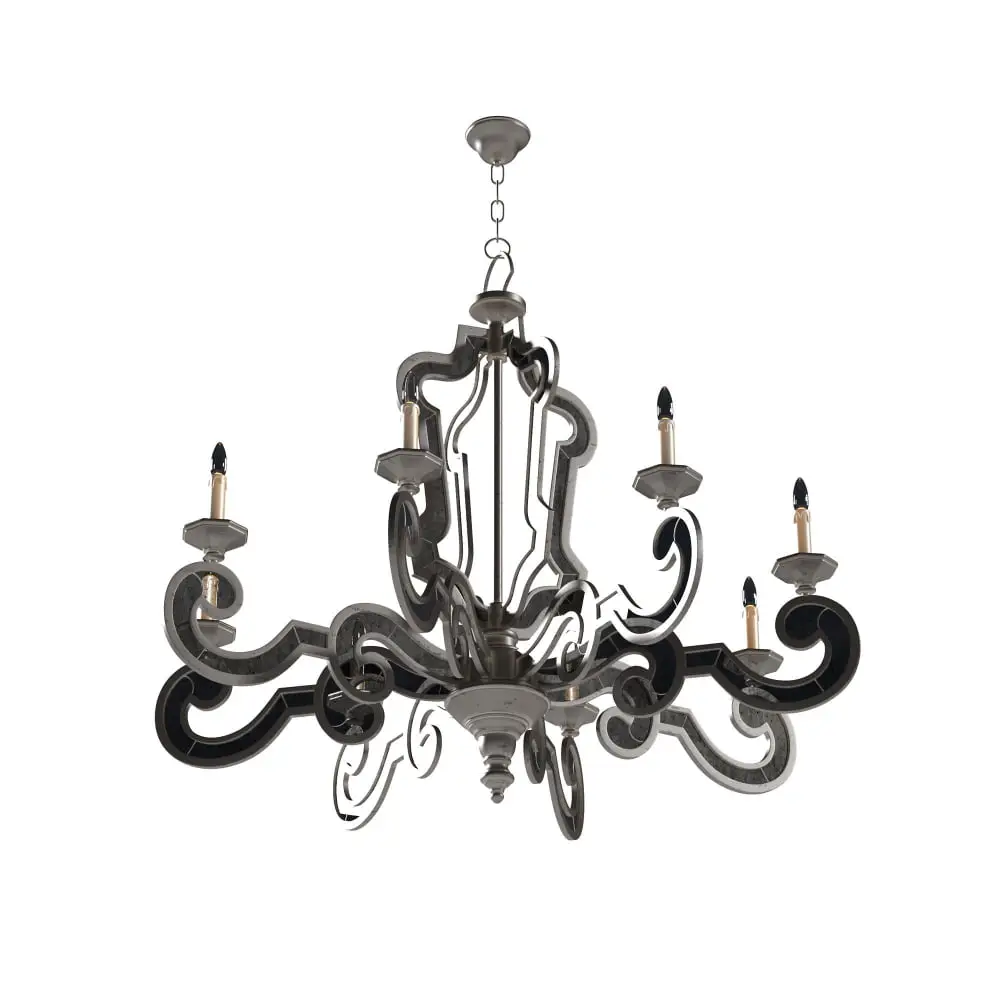 These fixtures add an eerie yet elegant touch to the space, creating a moody atmosphere that's perfect for relaxing in the tub or getting ready for a night out. Whether you opt for traditional candlesticks or modern LED bulbs designed to look like flickering flames, candelabra-style lighting is sure to make your bathroom feel like something straight out of Dracula's castle.
Consider placing them strategically around your vanity area or above your bathtub to create an enchanting ambiance that will leave you feeling pampered and indulged every time you step into this dark and mysterious space.
Damask-patterned Bath Mats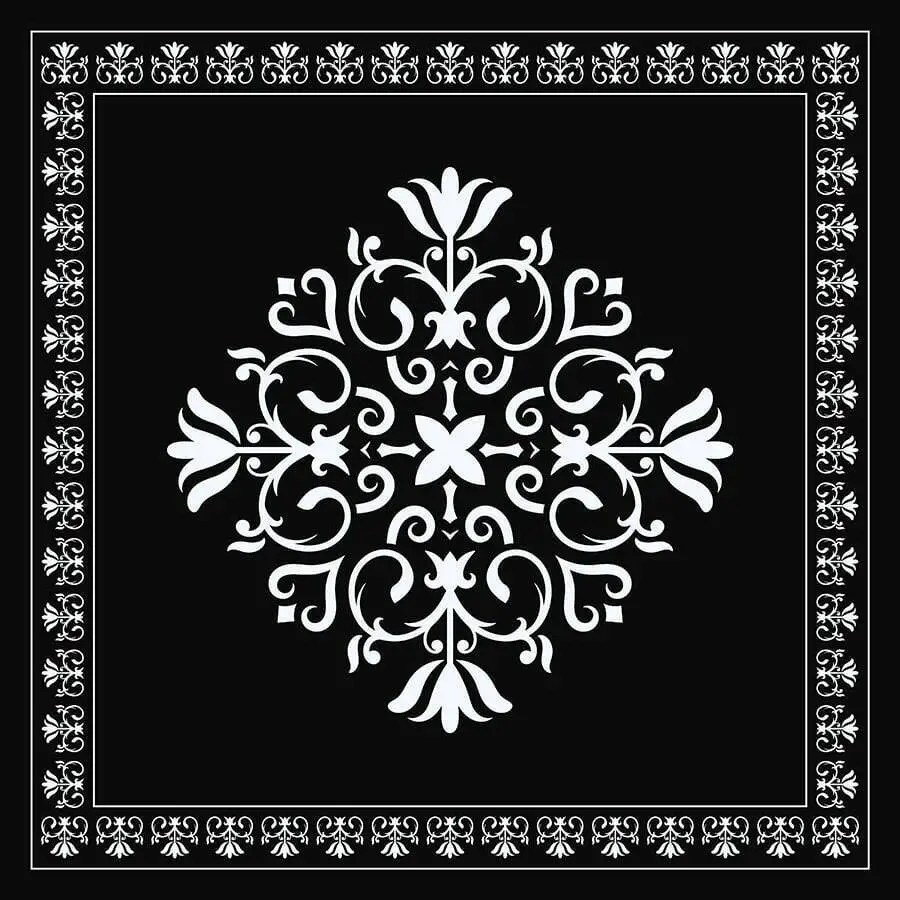 These mats come in various colors, but black and white damask patterns are the most popular for this style. They can be placed in front of the bathtub or shower, as well as near the sink or vanity table.
The intricate design adds texture and depth to your bathroom decor while also providing comfort underfoot when getting ready for the day ahead or winding down at night. Damask-patterned bath mats can be easily found online or at home decor stores, making them an affordable addition that will elevate any gothic-inspired bathroom design scheme.
Velvet Shower Curtain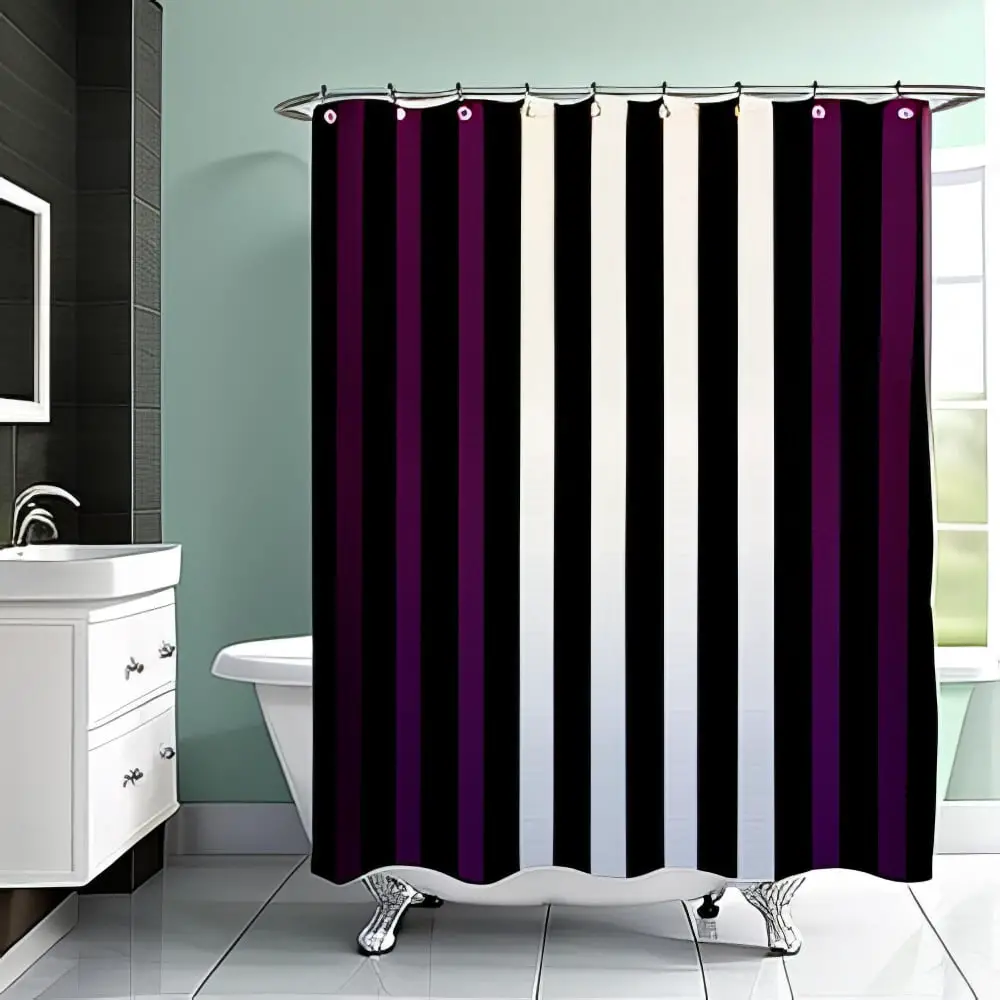 The soft texture of the fabric adds depth and richness to the space, while also providing privacy during your daily routine. Choose a deep shade like black or burgundy for an extra dramatic effect, or opt for a jewel-toned hue like emerald green or sapphire blue for added glamour.
Pair with metallic accents such as silver hooks or gold fixtures to complete the look and create an opulent atmosphere in your gothic-inspired bathroom retreat.
Antique Apothecary Jars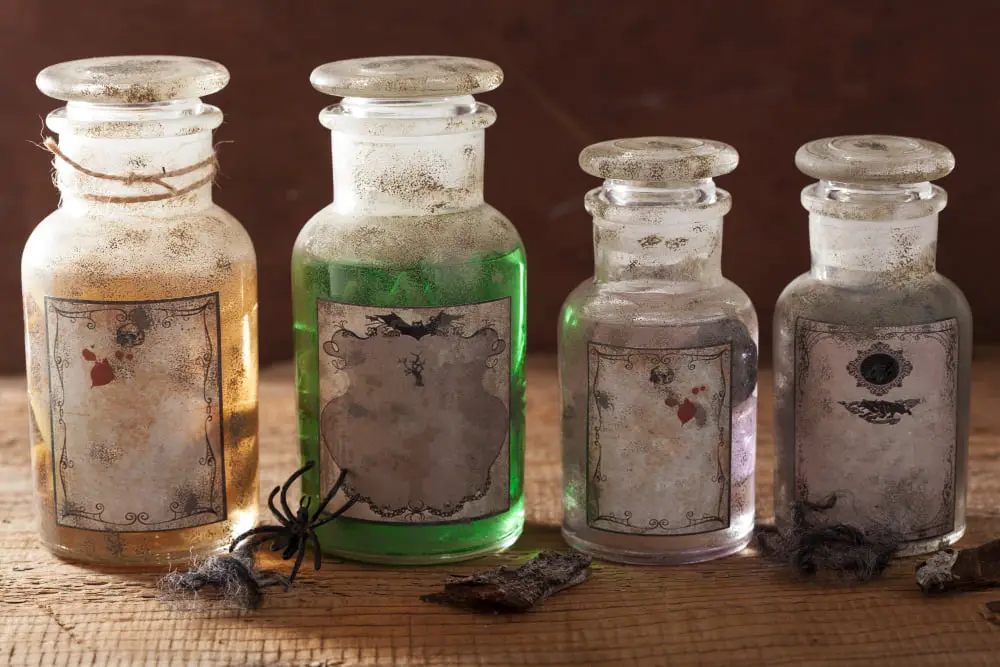 These glass containers with their ornate stoppers and labels add an air of mystery and intrigue to the space. Use them to store cotton balls, bath salts, or even your favorite perfume.
You can find these jars at antique stores or online retailers specializing in vintage items. If you're feeling crafty, you can also make your own by repurposing old glass bottles and adding custom labels for a personalized touch that fits perfectly with the overall aesthetic of your gothic bathroom design scheme.
Sepulchral Wall Art
These pieces often feature dark and moody imagery, such as skulls, skeletons, or other macabre motifs. You can find sepulchral wall art in various forms like paintings, prints or even tapestries that will give your bathroom an eerie yet sophisticated vibe.
Consider hanging one large piece as the focal point of the room or creating a gallery wall with several smaller pieces for added impact. Whatever you choose, sepulchral wall art is sure to make a statement in any gothic-inspired bathroom design scheme!
Flickering LED Candles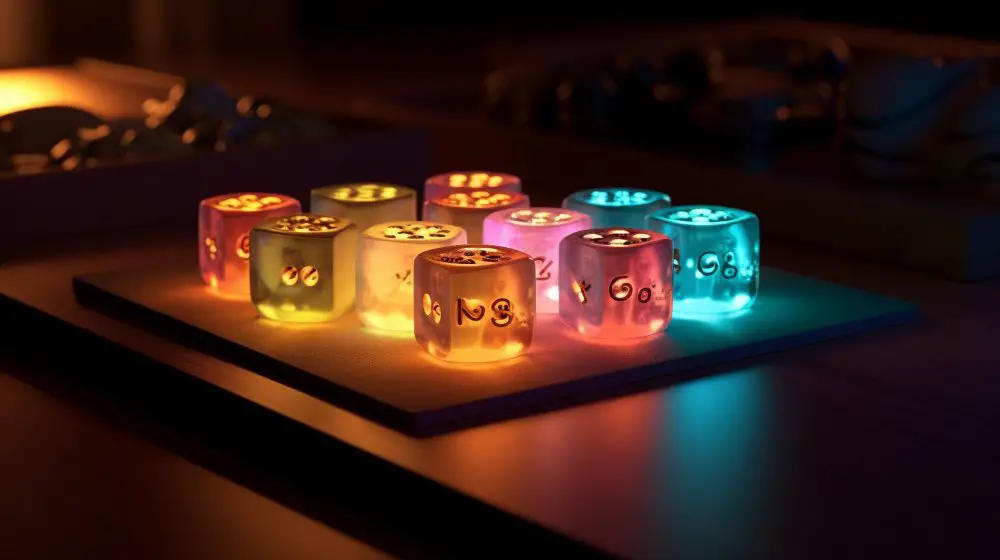 They provide the ambiance of real candles without the risk of fire or wax spills. These battery-operated candles come in various sizes and shapes, from taper to pillar, and can be placed on shelves, countertops or even inside apothecary jars for an eerie effect.
Some models also offer remote control options that allow you to adjust their brightness level or set them on a timer mode for added convenience. Flickering LED candles are not only practical but also add an extra layer of spookiness to your gothic-themed bathroom decor!
Bat-themed Soap Dispenser
It adds a touch of whimsy and playfulness while still maintaining the overall dark aesthetic. You can find these dispensers in various shapes and sizes, from small pump bottles to larger ceramic containers with intricate bat designs.
They are also easy to make yourself by attaching plastic bats onto an existing soap dispenser using glue or double-sided tape. This simple addition will give your bathroom an extra spooky edge that your guests will love!
Gothic-style Storage Shelves
These shelves can be made from wrought iron or wood with intricate carvings and details that give them a unique look. They can be used to store towels, toiletries, and other bathroom essentials while also adding an element of style to the space.
You could even use these shelves as display areas for gothic-themed decor such as skulls, candles or apothecary jars filled with black bath salts or oils. Gothic-style storage shelves come in various sizes and shapes so you can choose one that fits your needs perfectly while still maintaining the overall aesthetic of your gothic-inspired bathroom design scheme.
Lace-trimmed Towels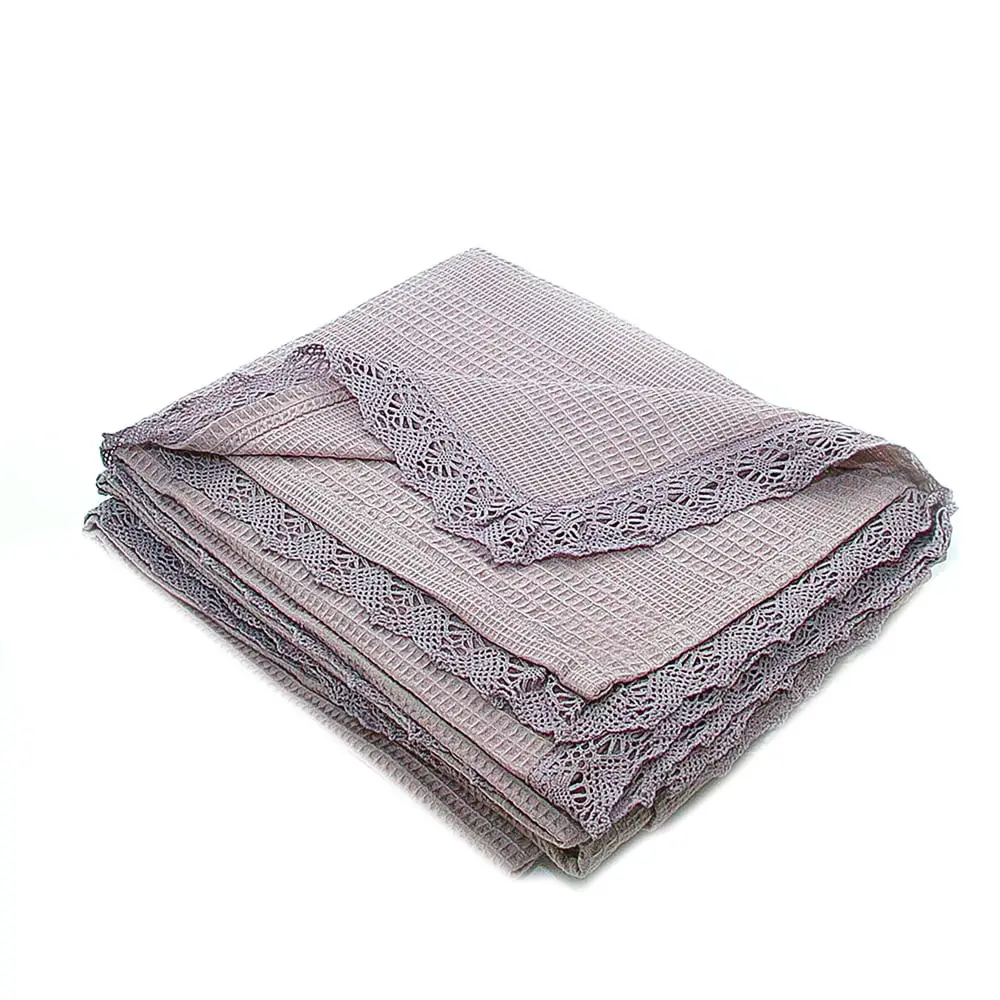 These towels come in various colors, but black or dark gray would be the perfect choice for this theme. The lace trim adds an intricate detail that complements the overall aesthetic of the room.
You can also pair these towels with other lace accents such as shower curtains or window treatments for a cohesive look throughout your space. Not only do they look beautiful, but they are also functional and soft on your skin after taking a relaxing bath in your gothic-inspired bathtub!
Iron-framed Medicine Cabinet
They add an industrial touch while still maintaining the dark and moody aesthetic of the room. The iron frame can be simple or ornate, depending on your preference, and it pairs well with other metal accents in the space such as wrought iron towel racks or black fixtures.
These cabinets also provide ample storage for all your toiletries and medications while keeping them out of sight behind a sleek mirrored door. Consider adding one to your gothic bathroom for both practicality and style!
Black Tiling or Subway Tiles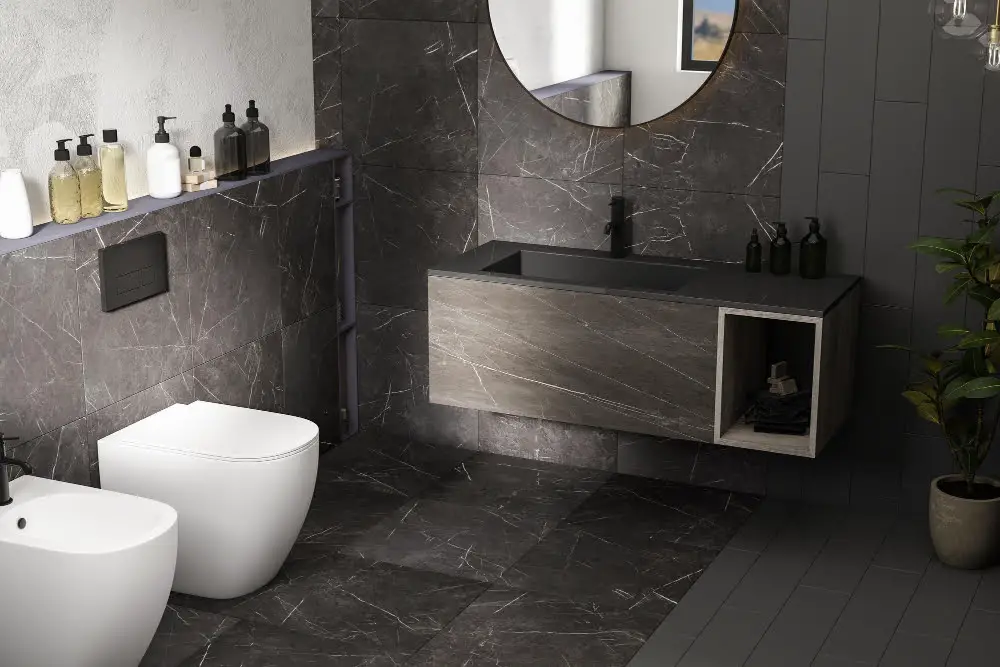 The sleek and modern look of black tiles creates a striking contrast against the other dark elements in the room, such as black fixtures and accessories. Subway tiles are also an excellent option for those who want to achieve a vintage-inspired look while maintaining simplicity.
They provide an elegant backdrop that complements ornate mirrors, antique apothecary jars, and other decorative items commonly found in gothic bathrooms. They are easy to clean and maintain over time compared to traditional wallpaper or paint options that may fade or peel due to moisture exposure in bathrooms.
Crystal Chandelier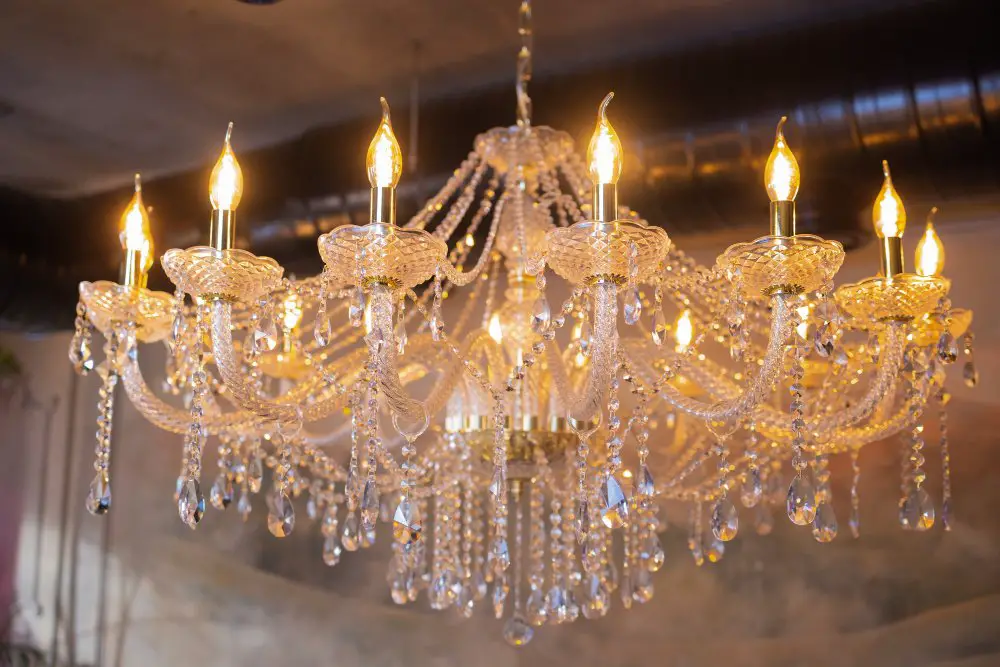 They add an element of glamour and sophistication while still maintaining the dark aesthetic. The crystals reflect light beautifully, creating a stunning ambiance in the room.
A black crystal chandelier would be ideal for this type of decor, but if you prefer something more dramatic, consider one with red or purple crystals instead. Hang it above your bathtub or vanity table to create a focal point that will leave your guests in awe!
Black & White Floral Arrangements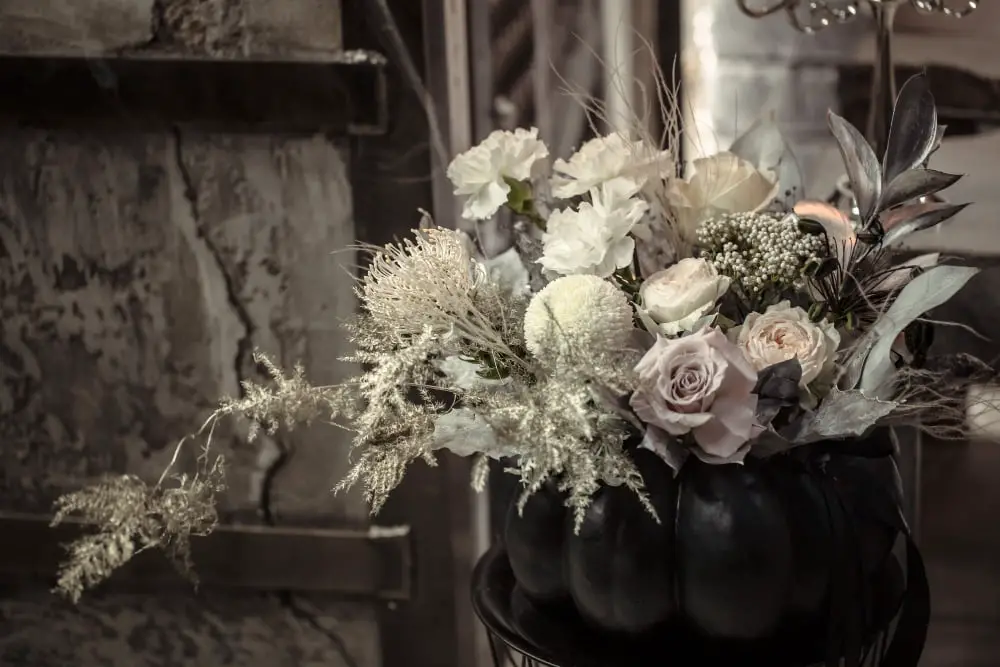 Opt for flowers such as white roses, black dahlias, or calla lilies. Arrange them in a vase with black and white stripes or polka dots for an added visual interest.
Alternatively, you can use dried flowers like lavender or eucalyptus that will last longer than fresh ones while still adding texture to the space. These monochromatic floral arrangements are perfect if you want to keep your gothic bathroom decor subtle yet sophisticated.
Haunted House-style Accessories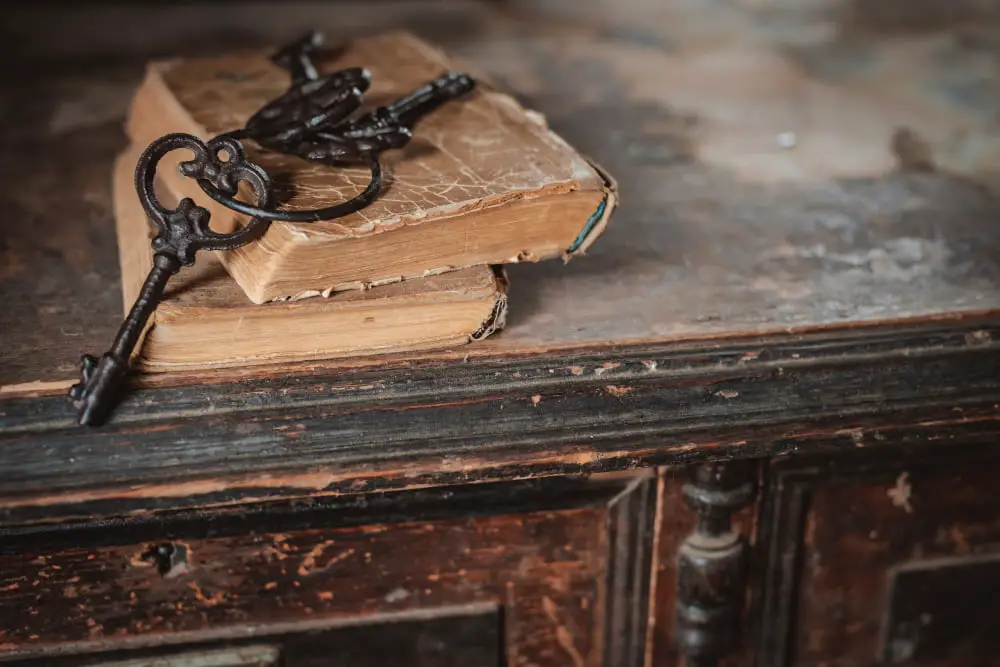 These can include items such as antique keys, old books, and vintage apothecary bottles. You could also incorporate creepy dolls or taxidermy animals for a truly spooky vibe.
Another option is to hang up some ghostly portraits or use skull-shaped soap dispensers and toothbrush holders. Whatever you choose, make sure it fits with the overall theme of your bathroom and adds that extra element of haunted charm!
Continue reading: