Last updated on August 7, 2023
Discover a world of spooky and stylish Halloween bathroom ideas to elevate your space into a haunted haven for the frightful season.
Halloween is just around the corner, and if you're anything like us, you're already planning out your spooky decor. But what about your bathroom? It's often overlooked when it comes to Halloween decorating, but with a little creativity, it can become the ultimate creepy oasis.
From eerie lighting to ghoulish accessories, we've got 20 ideas to transform your bathroom into a haunted haven. So grab some candy corn and let's get started!
Table of Contents
Pumpkin Soap Dispenser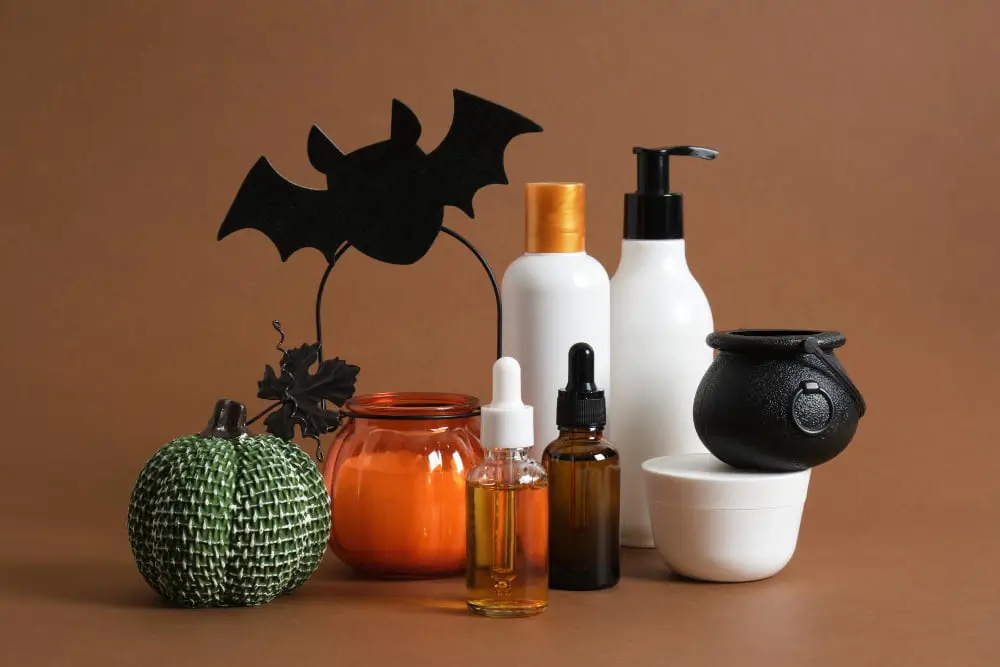 A pumpkin soap dispenser is a great way to add some Halloween spirit to your bathroom. You can either buy one or make it yourself by painting a regular soap dispenser orange and adding some black lines for the eyes, nose, and mouth.
Fill it up with your favorite scented hand wash or lotion and enjoy the festive touch every time you wash your hands. It's an easy DIY project that won't take much of your time but will definitely impress anyone who visits your home during this spooky season!
Skull-themed Towels
These towels come in various sizes and designs, from small hand towels to large bath sheets. You can choose between classic black and white or more colorful options that feature skulls in different shades.
Skull-themed towels are perfect for Halloween but can also be used year-round if you're into the gothic style. They add a unique twist to an otherwise ordinary bathroom accessory while still being functional and absorbent like any other towel.
Spooky Shower Curtain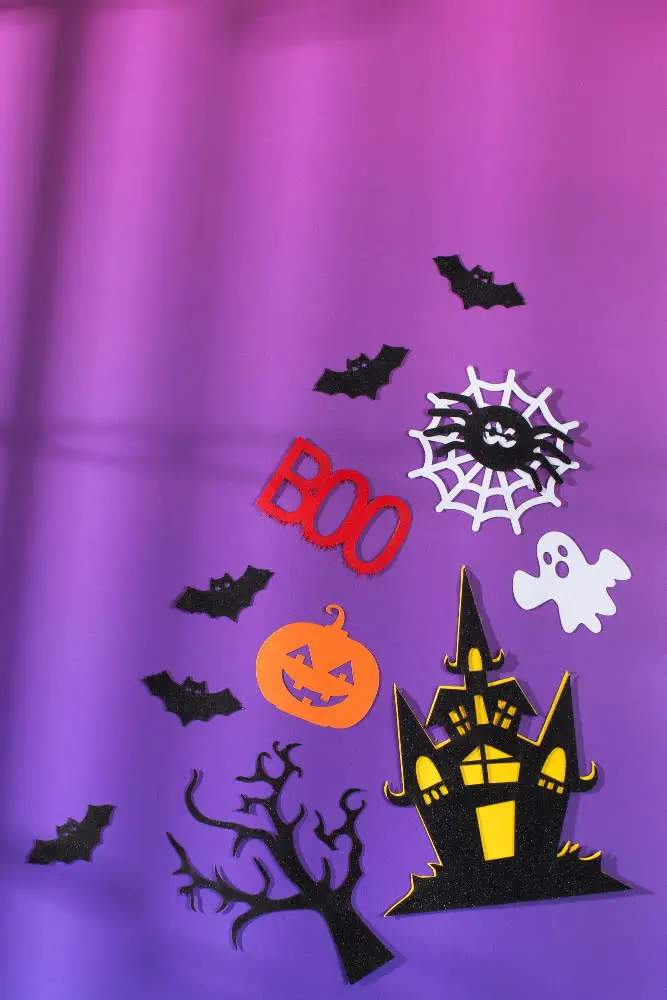 It sets the tone for the entire space and can be a great conversation starter. There are many options available, from classic black and white designs featuring bats or spiders to more colorful ones with ghosts or pumpkins.
You can also opt for a blood-spattered design if you want to go all out on the horror theme! Whatever your preference, make sure it's made of durable material that won't easily tear or fade over time. A good quality shower curtain will last you through many Halloweens to come!
Ghost Bath Mat
This spooky bath mat features a ghostly apparition that will give your guests the chills as they step out of the shower. The white color of the ghost contrasts well with any dark-colored flooring, making it stand out even more.
Made from soft and absorbent materials, this bath mat is not only stylish but also functional in keeping your floors dry and slip-free after taking a shower or washing up at the sink. Get ready to spookify your bathroom with this eerie yet practical accessory!
Bat-shaped Toilet Paper Holder
This unique accessory can be easily mounted on the wall, adding a touch of whimsy to your decor. The black metal design features intricate details that make it look like an actual bat hanging upside down from your wall.
Not only does it add some festive flair, but it's also functional – holding up to three rolls of toilet paper at once! Plus, when Halloween is over, you can keep using this holder all year round as a quirky conversation starter in your bathroom.
Witch Hat Toilet Roll Cover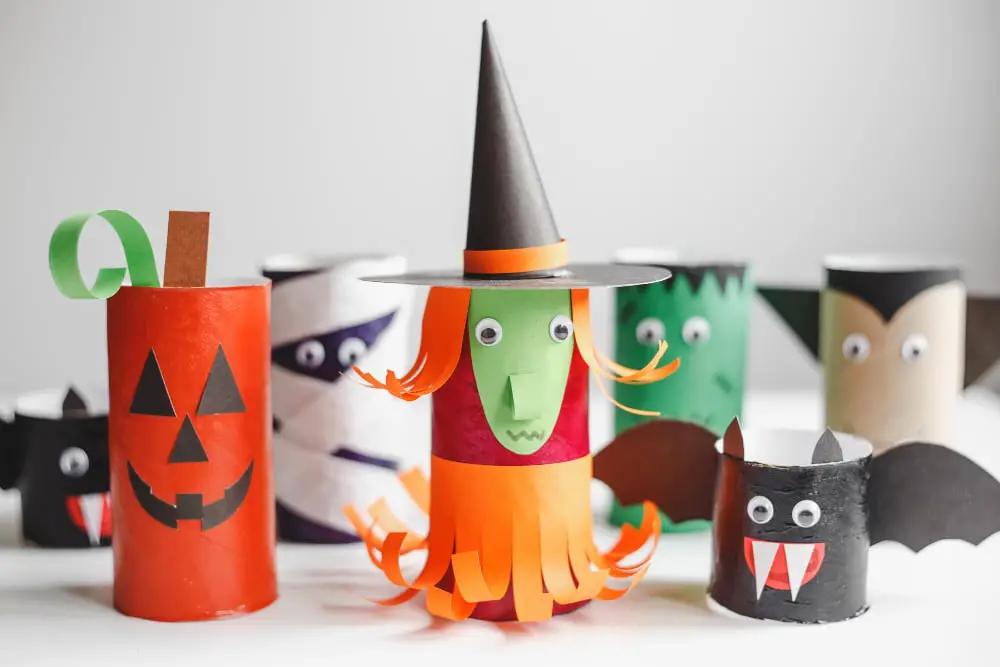 This cute accessory fits over a standard toilet paper roll, transforming it into a witch's hat. The cover is made of soft fabric and features classic witchy details like a pointed brim and buckle accent.
It's an affordable way to bring some festive flair into your home without going overboard on decorations. Plus, it can be easily removed after the holiday season ends so you don't have to commit long-term!
Halloween-themed Hand Towels
You can find them in various designs, such as pumpkins, ghosts, witches' hats or black cats. These towels will not only serve their practical purpose but also enhance the Halloween atmosphere of your home.
Hang them on hooks or towel bars for a quick and effortless decoration that will impress your guests!
Spider Web Bath Rug
This black and white rug features a spider web design that will give your bathroom an eerie touch. It's made of soft, absorbent material that feels great underfoot and dries quickly after use.
The non-slip backing ensures safety while stepping out of the shower or tub, making it both functional and stylish. Place this spooky rug in front of your sink or bathtub for an instant Halloween upgrade to your bathroom decor!
Zombie Toilet Brush Holder
This creepy yet functional accessory will add an eerie touch to your bathroom while keeping it clean at the same time. The zombie's head serves as a cover for the brush, making it look like he's emerging from his grave every time you use it.
It's made of durable materials and can be easily cleaned with soap and water, ensuring that this undead creature stays in good condition for years to come. Get ready to scare your guests with this unique and spooky toilet brush holder!
Eyeball Guest Soaps
These small, handcrafted soaps look like eyeballs with veins and pupils that seem to follow you around the room. They can be placed in a soap dish or arranged on a tray for guests to use during their visit.
Not only do they add an element of surprise, but they also make great conversation starters! You can purchase them online or try making your own using soap molds and food coloring. Either way, these little eye-catching details will definitely impress your guests this Halloween season!
Cauldron Soap Dish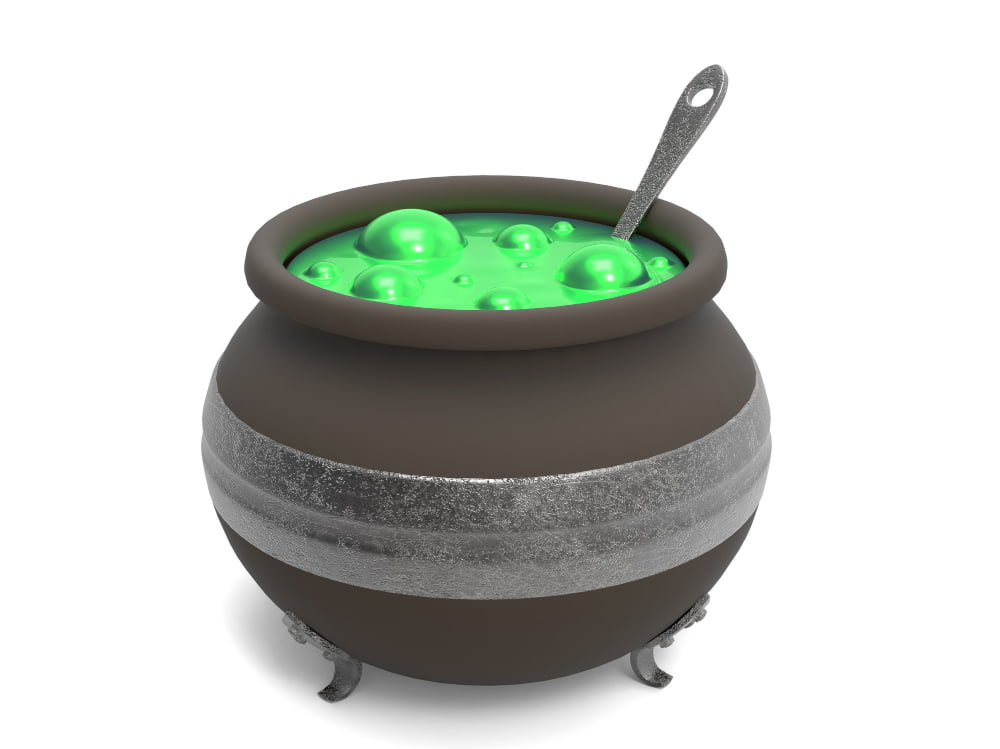 It adds an eerie touch to the sink area and keeps your soap in place. You can find them in various sizes, colors, and materials such as ceramic or plastic.
Some even come with witchy designs like bubbling potions or black cats sitting on top of the lid. The best part? You can use it all year round for a mystical vibe!
Black Cat Toothbrush Holder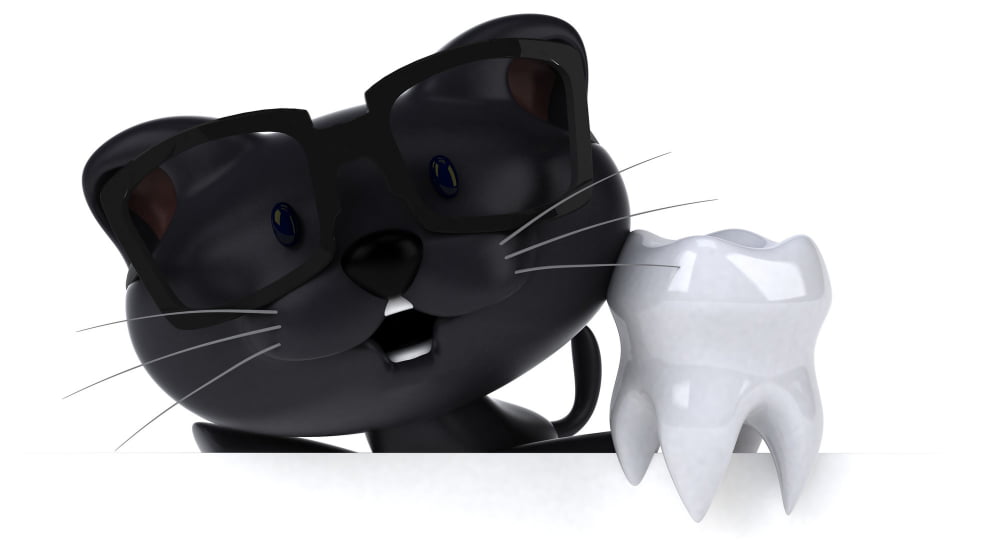 This cute and spooky accessory can hold multiple toothbrushes, keeping them organized and easily accessible. The holder features a black cat with piercing green eyes, adding an eerie touch to your sink area.
Made of durable materials, this toothbrush holder will last for many Halloweens to come!
Fang-tastic Toothpaste Squeezer
This handy gadget helps you get the most out of your toothpaste tube while adding a touch of spooky style to your sink area. Simply insert the end of your toothpaste tube into the mouth of this cute vampire fang-shaped squeezer, and twist it around until all the paste has been squeezed out.
Not only does it make brushing more efficient, but it also adds an extra element of Halloween decor that's sure to delight both kids and adults alike!
Bloody Handprint Toilet Decal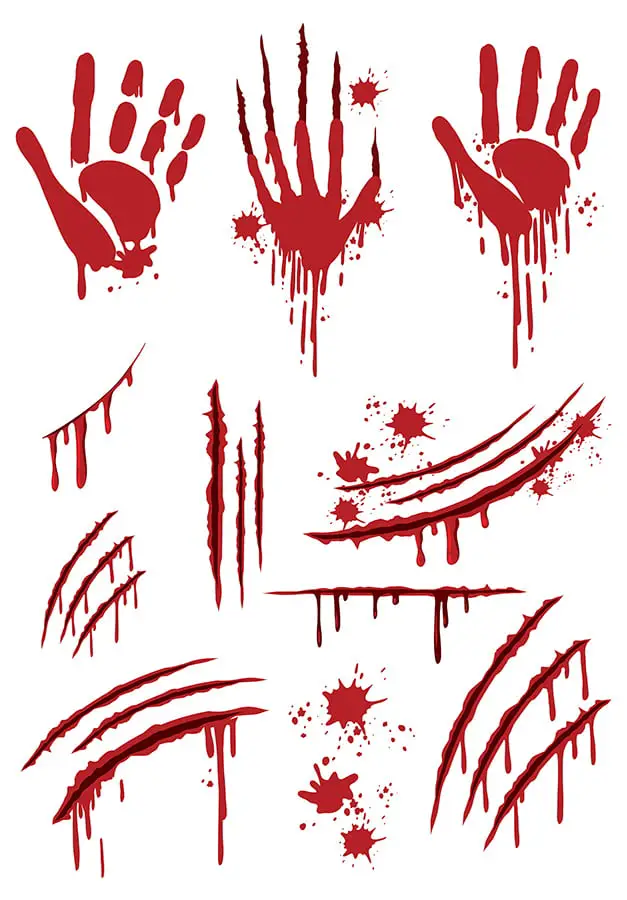 This decal can be easily applied to the toilet lid and gives the impression that someone has left bloody handprints on it. It's a simple yet effective way of adding some spookiness to your bathroom without going overboard with decorations.
The decal is made from high-quality vinyl, which makes it durable and long-lasting, even in wet conditions. Plus, when Halloween is over, you can simply remove the decal without leaving any residue behind!
Grim Reaper Toilet Lid Cover
This black and white cover features the iconic image of the Grim Reaper, complete with his scythe and flowing robes. The cover fits most standard toilet lids and is easy to install with its elastic edges.
Not only does it add a touch of macabre fun to your bathroom decor, but it also serves as a reminder that time waits for no one – not even when you're on the throne!
Haunted House Tissue Box
This fun and creepy accessory will make sure that your guests always have tissues at hand while adding an eerie vibe to the room. You can find them in different styles, from cute cartoonish designs with ghosts and bats, to more realistic ones that look like actual haunted houses.
Some even come with sound effects or lights for added effect! Just be careful not to scare yourself too much when reaching for a tissue in the middle of the night.
Skeleton Toilet Paper Stand
This unique accessory holds up to three rolls of toilet paper, making it both practical and decorative. The stand features a skeleton design with intricate details that add an eerie touch to your bathroom decor.
It's made of durable metal, ensuring that it will last for many Halloweens to come. Plus, the compact size makes it easy to store when not in use.
If you're looking for a way to add some Halloween flair while keeping things functional in your bathroom, the Skeleton toilet paper stand is definitely worth considering!
Jack-o'-lantern Shower Hooks
These hooks come in various designs, from cute and cartoonish to spooky and realistic. They can be used with any type of shower curtain, but they look especially great with orange or black ones.
You can also pair them with other pumpkin-themed accessories like soap dispensers or bath mats for a cohesive look. Jack-o'-lantern shower hooks are affordable too, so you won't have to break the bank for this festive touch in your bathroom decor!
Ghostly Scented Candles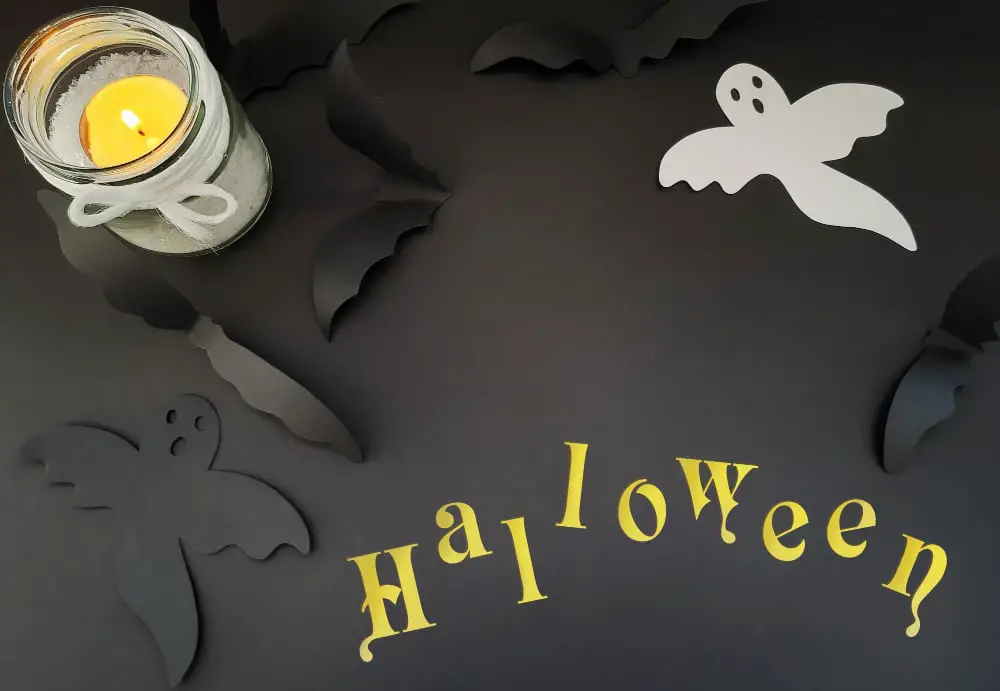 These candles come in various spooky scents such as pumpkin spice, apple cider, and cinnamon. You can place them on the countertop or near the bathtub for a relaxing soak with a ghostly twist.
The flickering flame of these candles will create an enchanting atmosphere that is perfect for Halloween night. Just make sure you keep them away from any flammable objects and never leave them unattended while lit!
Vampire Fang Plug Stopper
This plug stopper features two vampire fangs that fit perfectly into the drain of your sink or bathtub, preventing water from flowing out. Made of durable silicone material, this plug stopper is easy to clean and can be reused year after year.
It's a small detail that adds an extra touch of Halloween spirit to your bathroom decor while also serving a practical purpose. Plus, it's sure to impress any guests who use your bathroom during the spooky season!
Continue reading: