Last updated on September 20, 2023
Discover a festive oasis in your home with these twenty enchanting Christmas bathroom decor ideas that will bring holiday cheer to your daily routine.
It's the most wonderful time of the year! And what better way to spread some holiday cheer than by decorating every inch of your home, including your bathroom? Yes, you read that right. Your bathroom deserves some love too! So get ready to deck the halls (or in this case, your shower curtains and towels) with these 20 Christmas bathroom decor ideas that will make your guests feel like they've entered a winter wonderland.
From festive soap dispensers to cozy bath mats, we've got you covered. Let's dive in!
Table of Contents
Santa Toilet Seat Cover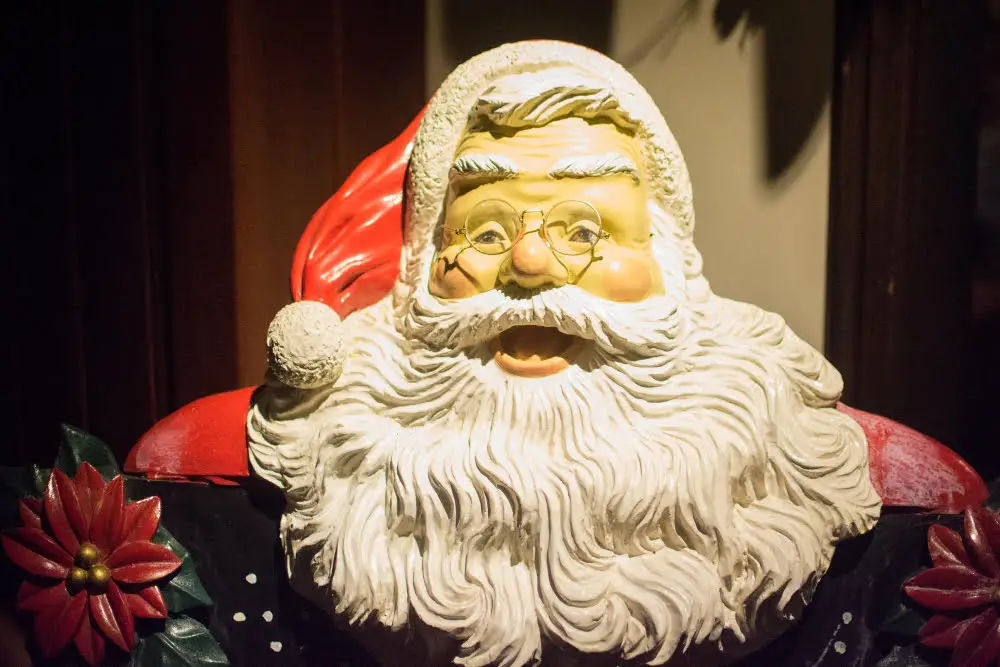 The Santa toilet seat cover is a fun and festive way to add some holiday cheer to your bathroom decor. This accessory fits most standard toilets and features a jolly Santa Claus design with his signature red hat, white beard, and black boots.
The cover is made of soft material that provides comfort while sitting on the toilet seat. It's easy to install by simply placing it over the lid of your toilet seat and securing it in place with elastic bands underneath.
The Santa toilet seat cover can be paired with other Christmas-themed bathroom accessories for a complete look that will delight guests during the holiday season!
Snowflake Bath Mat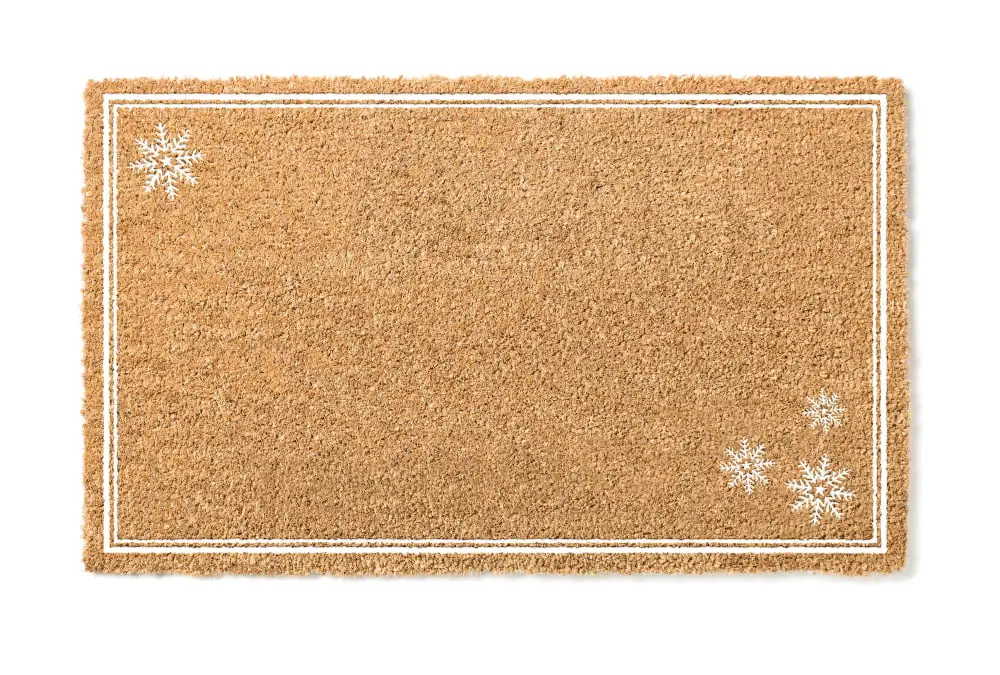 These mats come in various sizes and colors, making it easy for you to find one that matches your decor. You can choose from simple white snowflakes on a blue background or opt for something more colorful with red and green accents.
Snowflake bath mats not only look great but also provide extra safety by preventing slips on wet floors. They are made of soft materials like microfiber or cotton, which makes them comfortable underfoot while absorbing water quickly after showering or bathing.
Add this cozy touch of winter wonderland into your bathroom decor this Christmas season!
Reindeer Towel Set
These towels come in different sizes and are adorned with cute reindeer designs that will add a touch of whimsy to your space. You can use them as hand towels or bath towels, depending on the size you choose.
The soft cotton material ensures they are gentle on the skin and absorbent enough for everyday use. Pair them with other holiday-themed accessories like Santa toilet seat covers or snowflake bath mats for an even more festive look!
Christmas Shower Curtain
There are many options available, from classic red and green designs with snowflakes or reindeer, to more whimsical patterns featuring Santa Claus or elves. A festive shower curtain can be paired with matching towels and accessories for a cohesive look that will make your bathroom feel like a winter wonderland.
Plus, it's an affordable way to update the decor without having to do any major renovations!
Festive Soap Dispenser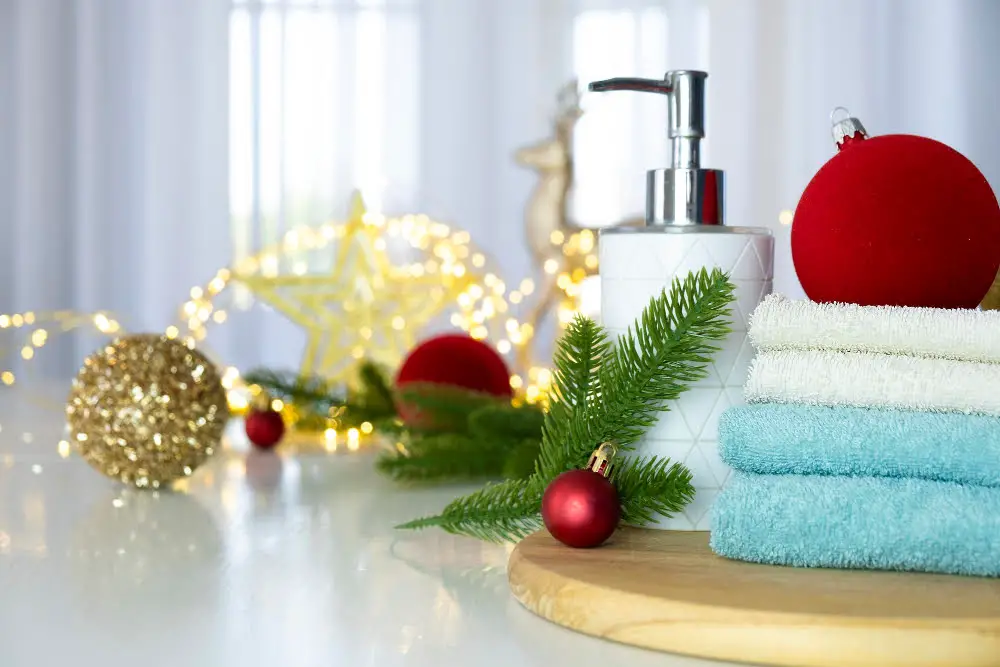 You can find dispensers in various holiday-themed designs, such as snowmen, Santa Claus or reindeer. Alternatively, you could make your own by decorating a plain dispenser with ribbons and ornaments.
Not only will it look great on the sink or countertop but it's also practical for keeping hands clean during the busy holiday season!
Holiday Scented Candles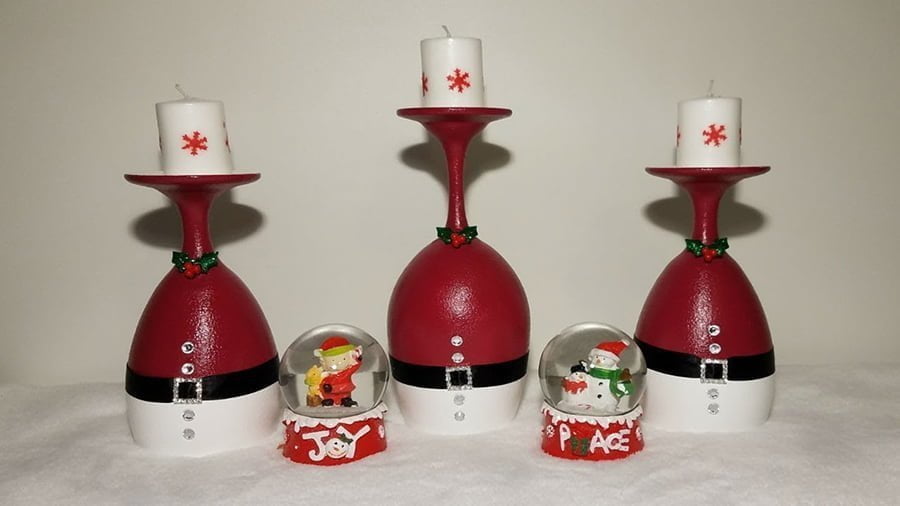 Choose from classic scents like cinnamon, pine, and peppermint or opt for more unique fragrances such as gingerbread or cranberry. Place them on your vanity or around the bathtub for a relaxing ambiance that will help you unwind after a long day of holiday preparations.
Not only do they smell amazing, but they also make great gifts for friends and family who love all things festive!
Xmas Toilet Paper Roll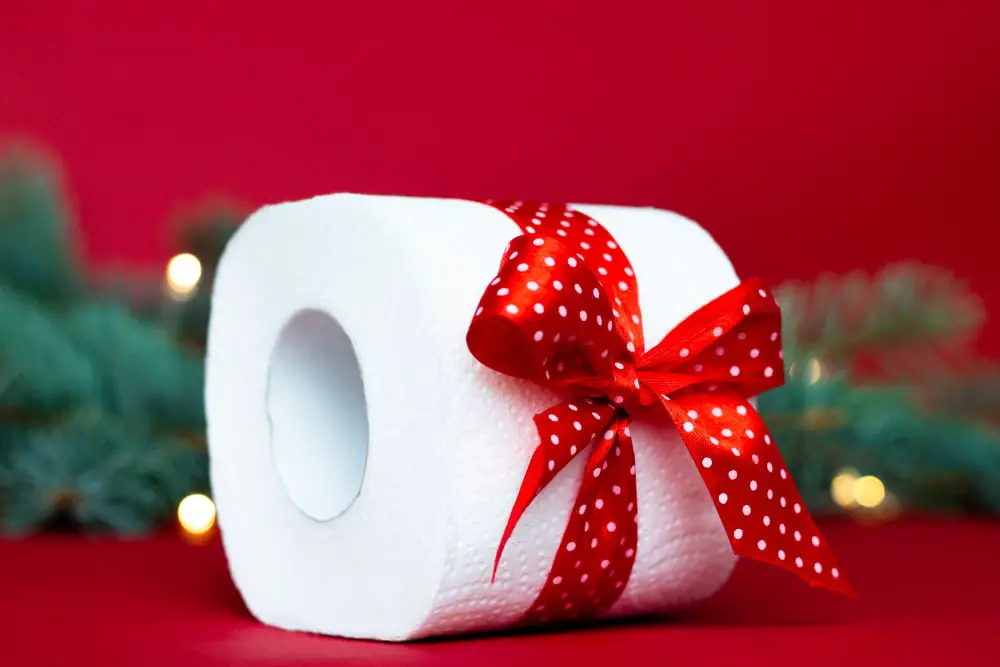 You can find rolls with Santa Claus, snowflakes, reindeer and other holiday-themed patterns. This small addition will make a big impact on the overall look and feel of your bathroom during the holiday season.
Plus, it's an affordable way to decorate without breaking the bank!
Poinsettia Hand Towels
These towels are available in various sizes and designs, from simple embroidered poinsettias to more elaborate prints that feature the flower alongside other festive elements like holly leaves or snowflakes. You can choose between traditional red and green colors or opt for something more modern with white, gold, or silver accents.
Poinsettia hand towels are not only decorative but also functional – they add a pop of color while providing guests with a clean towel option during their visit!
Elf Bathroom Rug
This rug features the iconic green and red colors of Santa's little helpers, with an adorable elf face on one end. The soft material feels great underfoot, making it perfect for stepping out of the shower or bath onto something cozy.
Plus, its non-slip backing ensures that you won't slip or slide when getting in and out of the tub. Add this cute rug to your holiday decor collection for a touch of whimsy in your bathroom!
Mini Christmas Tree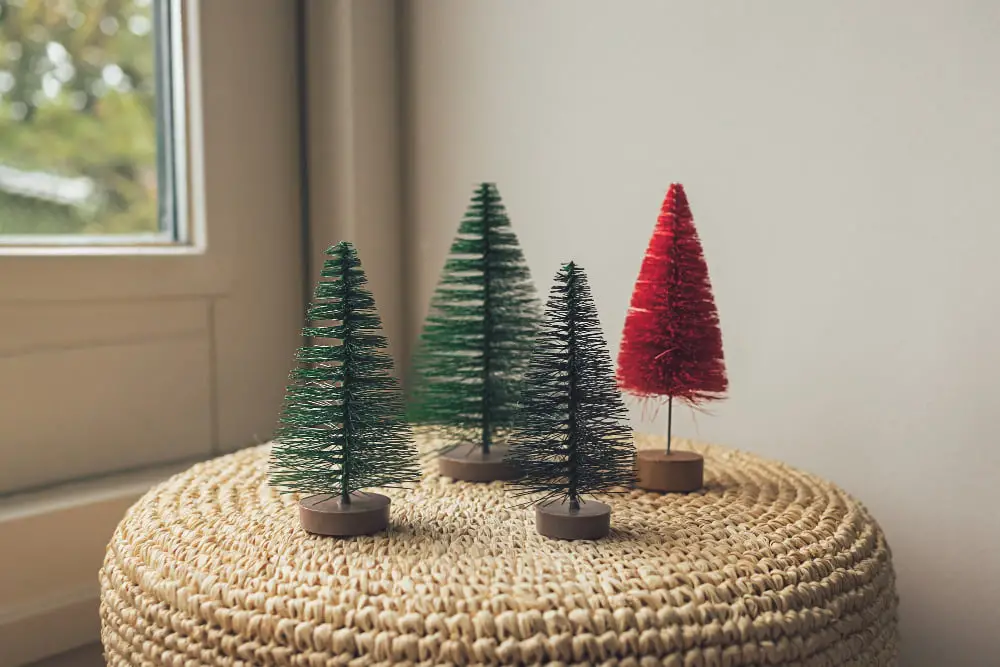 These small trees can be placed on the countertop, windowsill or even hung from the showerhead. You can find mini Christmas trees in a variety of styles and colors, including traditional green with red and gold ornaments or white with silver accents.
Some even come pre-lit for added convenience! Decorating your mini tree with miniature ornaments, garlands and lights will make it look just as festive as a full-sized one but in a more compact form that is perfect for smaller spaces like bathrooms.
Tinsel Garland Accents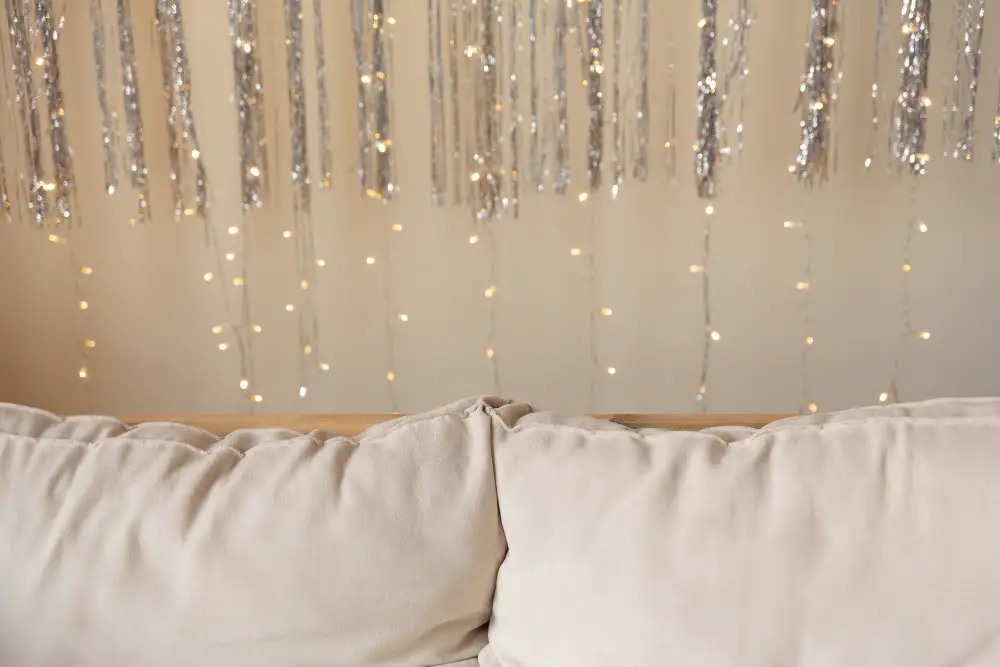 You can wrap them around the mirror, drape them over shelves or hang them from the ceiling for a festive touch. Tinsel garlands come in different colors and sizes, so you can choose one that matches your overall theme or color scheme.
They're also easy to find at any craft store or online retailer, making it an affordable option for those on a budget. Just be careful not to go overboard with tinsel as too much of it may look tacky instead of stylish!
String Lights Mirror Outline
Simply wrap string lights around the edges of your bathroom mirror, creating an illuminated frame that will brighten up any space. You can choose warm white or multicolored lights depending on your preference and decor style.
This simple DIY project is easy to do and will instantly transform your bathroom into a cozy winter wonderland. Plus, it's perfect for taking festive selfies!
Seasonal Bath Bombs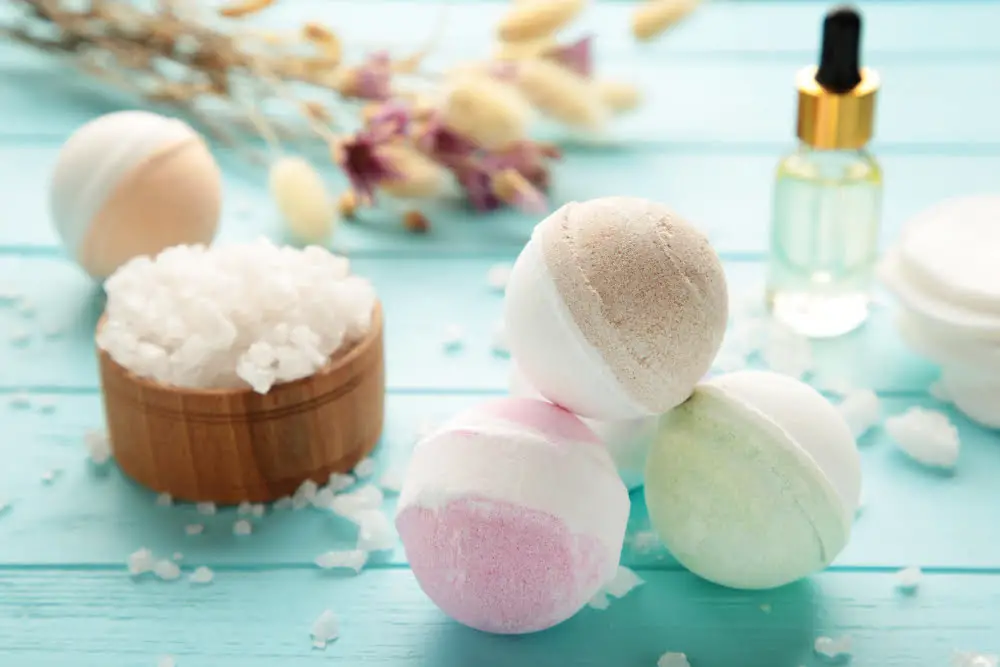 These fizzy little balls come in a variety of scents and colors, from peppermint to gingerbread. Simply drop one into your bathwater for an instant burst of fragrance and color.
Not only do they smell amazing, but they also contain skin-nourishing ingredients like shea butter and coconut oil that will leave you feeling soft and moisturized all winter long. Plus, they make great stocking stuffers or gifts for friends who love pampering themselves during the holidays!
Holly Wreath Wall Decor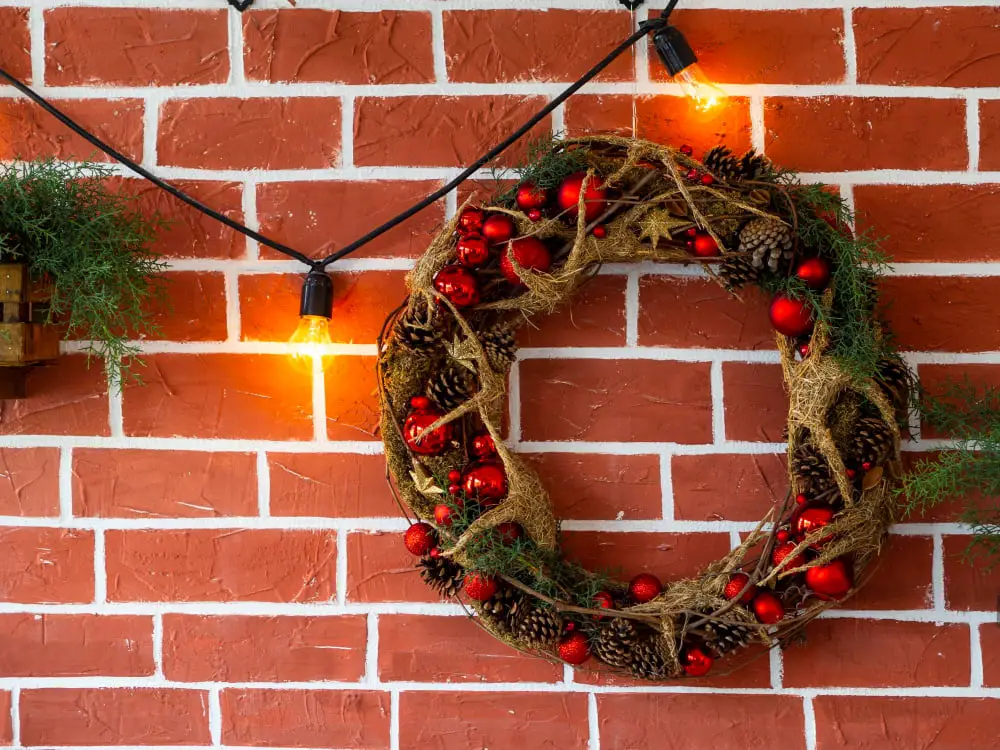 You can either purchase one or make your own by using artificial holly leaves and berries, hot glue, and a wire frame. Hang it on the wall above the toilet or sink for an eye-catching display.
If you want to take it up a notch, consider adding some battery-operated string lights around the wreath for added sparkle and charm. Holly wreaths are timeless pieces that will never go out of style when it comes to holiday decorating!
Christmas-themed Toilet Brush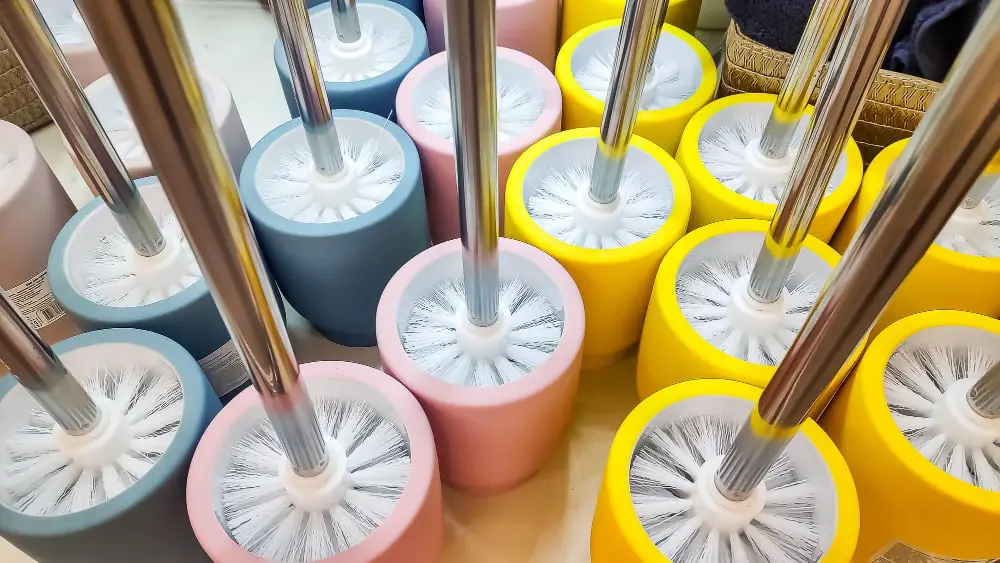 Instead of hiding your toilet brush away in a closet, why not make it part of your decor? You can find brushes with handles shaped like candy canes or snowmen, or even ones that are covered in red and green bristles. Not only will it add some holiday cheer to your bathroom, but it's also practical for keeping things clean.
Just be sure to choose one made from durable materials so that you can use it year after year!
Winter Scene Backsplash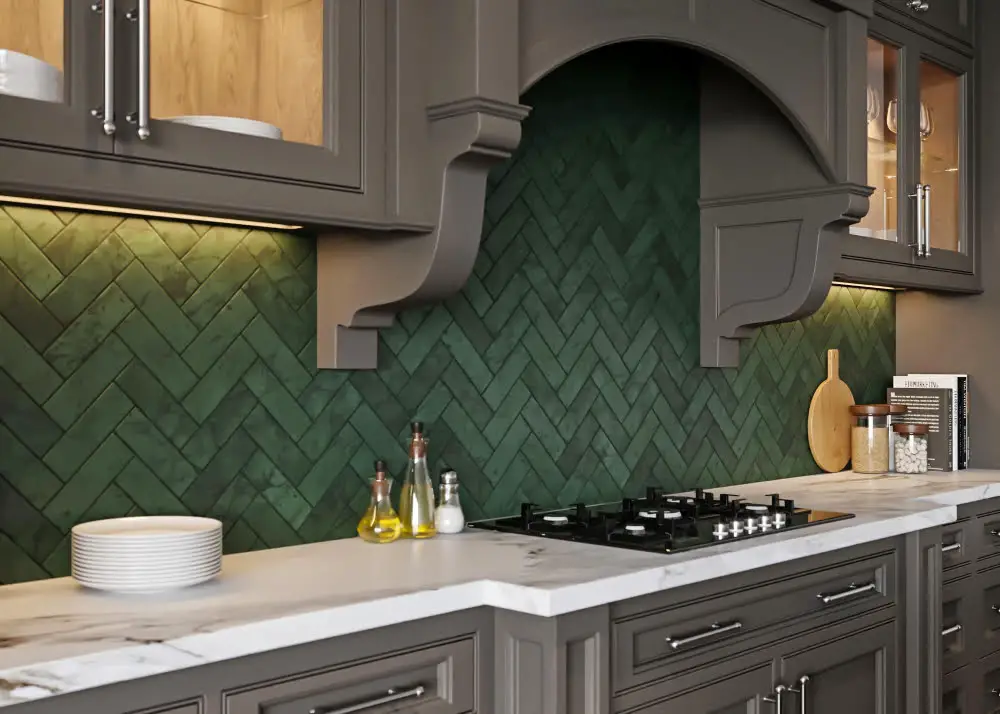 You can find peel-and-stick tiles with snowflakes, trees, and other winter motifs that will instantly transform your space. Alternatively, you could create a custom tile mural featuring a snowy landscape or festive holiday design.
This option may require professional installation but the result will be worth it! A winter scene backsplash is an easy way to make your bathroom feel cozy and inviting during the holidays.
Mistletoe-themed Soap Dish
This small but festive accessory can be easily incorporated into any bathroom decor and will instantly make your space feel more Christmassy. You can find mistletoe-themed soap dishes in various materials, such as ceramic or plastic, and they come in different shapes and sizes.
Some even have cute little designs on them that are perfect for the season! Not only does it look great, but it's also practical – keeping your soap dry between uses while adding a touch of Christmas spirit to the room.
Xmas-themed Toothbrush Holder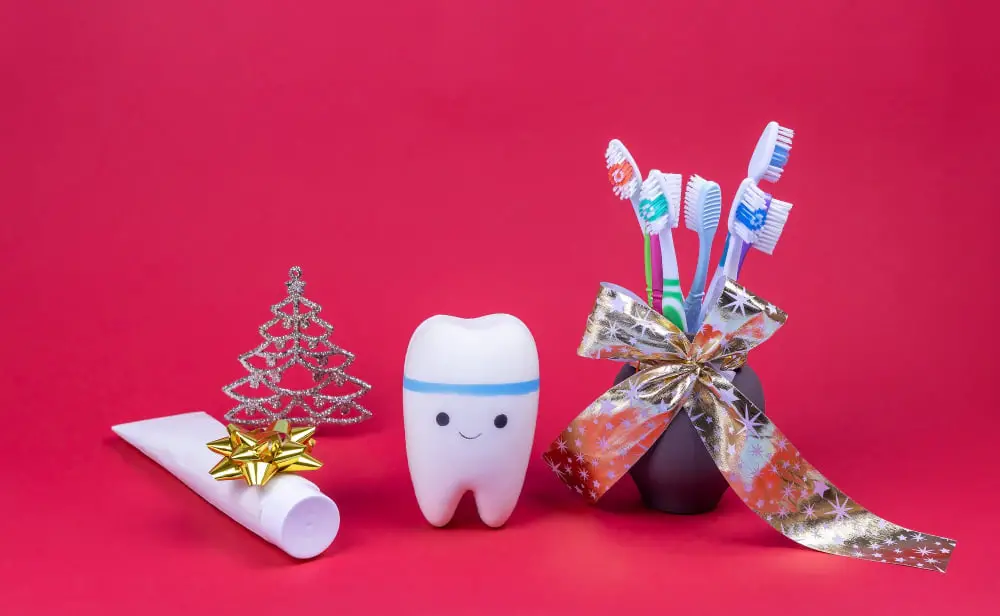 During the holiday season, you can add some festive cheer to your daily routine by using an Xmas-themed toothbrush holder. These holders come in various designs and colors, such as Santa Claus or snowman-shaped holders that will make brushing your teeth more enjoyable for both kids and adults alike.
You can also find ones with Christmas tree or reindeer motifs that will complement other decorations in your bathroom. A Xmas-themed toothbrush holder is an easy way to incorporate the holiday spirit into every aspect of your home decor!
Snowman-shaped Air Freshener
These cute little snowmen come in a variety of scents, from peppermint to cinnamon, and can be hung on the wall or placed on the counter. Not only do they smell great, but they also make for adorable decorations that will put a smile on anyone's face.
Plus, since they're small and compact, you can easily move them around as needed without taking up too much space in your bathroom. So why not add one (or two!) of these festive air fresheners to your holiday decor this year?
Festive Toilet Paper Storage
Instead, opt for a festive storage solution that adds to the Christmas decor. You can use a wicker basket or a wooden crate and decorate it with ribbons, ornaments or even paint it in red and green colors.
Another option is to create an adorable snowman out of three stacked white baskets where you can store all your TP rolls while adding some fun personality to the room. Whatever you choose, make sure it fits with the overall theme of your bathroom decorations!
Continue reading: