Last updated on September 21, 2023
Discover innovative and eco-friendly green bathroom ideas that will transform your personal space into a sustainable sanctuary, enhancing both aesthetics and functionality.
If you're looking for ways to make your bathroom more sustainable while adding some personality and charm, you've come to the right place.
In this article, I've compiled 20 unique ideas that will inspire you to create a green oasis in your own home.
From simple changes like swapping out plastic accessories for bamboo alternatives to more complex projects like installing a living wall or repurposing old materials into new decor pieces – there's something for everyone here!
Table of Contents
Bamboo Accessories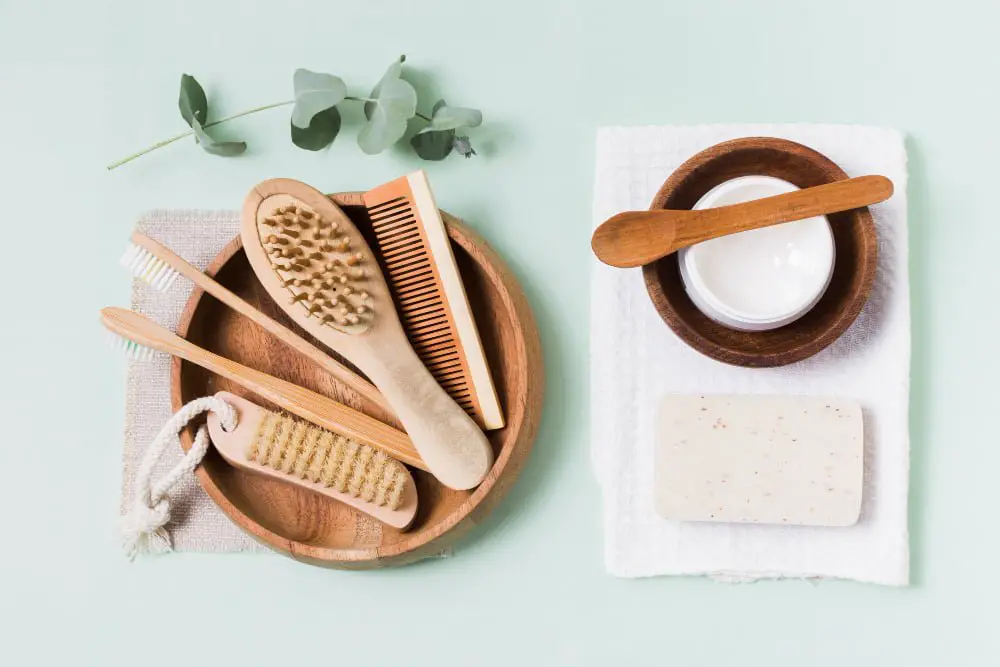 Bamboo accessories are a great way to add a touch of green to your bathroom. Bamboo is an eco-friendly material that grows quickly and doesn't require pesticides or fertilizers.
It's also durable, water-resistant, and easy to clean. You can find bamboo toothbrush holders, soap dispensers, tissue box covers, and more online or at your local home goods store.
Not only do these accessories look stylish in any bathroom decor scheme but they also help reduce plastic waste by providing sustainable alternatives for everyday items we use in our bathrooms!
Low-flow Toilet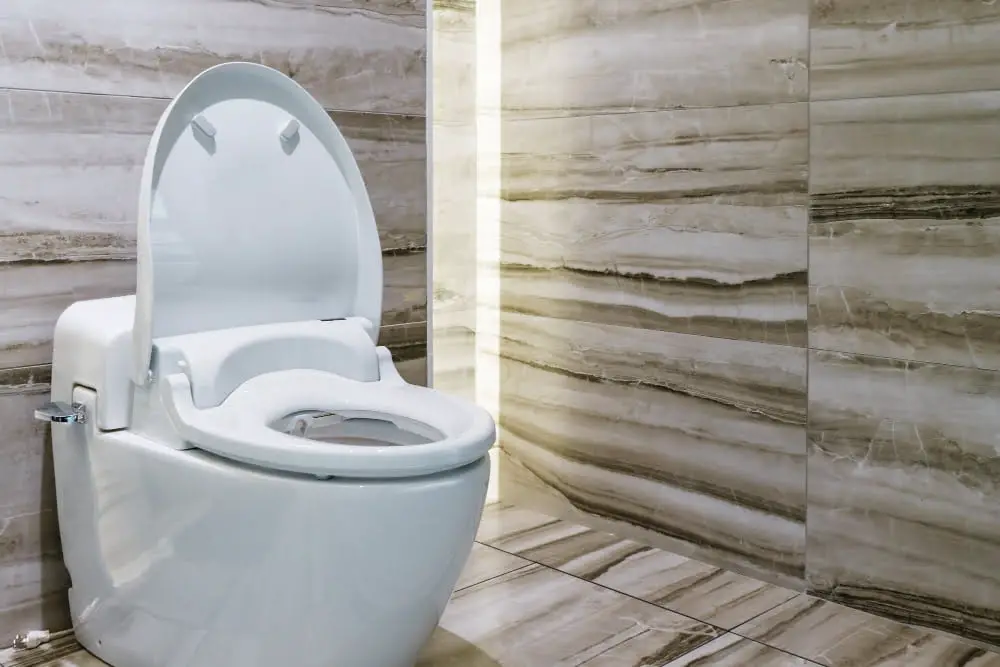 These types of toilets use significantly less water per flush than traditional models, which can save you money on your monthly utility bill and reduce your household's overall water usage. In fact, low-flow toilets typically use around 1.6 gallons of water per flush compared to older models that used up to 7 gallons! Not only do they help the environment by conserving resources, but they also come in various styles and designs that can complement any bathroom decor.
So if you're looking for an easy way to make your home more eco-friendly while saving money at the same time, consider installing a low-flow toilet today!
Recycled Countertops
These countertops are made from recycled materials such as glass, paper, and even old car windshields. They come in a variety of colors and styles so you can find one that matches your bathroom decor perfectly.
Not only do recycled countertops look great, but they also have many benefits. They are durable and long-lasting which means you won't have to replace them often.
They don't require any special cleaning products or maintenance which makes them easy to care for.
When choosing a recycled countertop for your bathroom make sure it is certified by the GreenGuard Environmental Institute or another reputable organization that ensures the product meets strict environmental standards.
Living Wall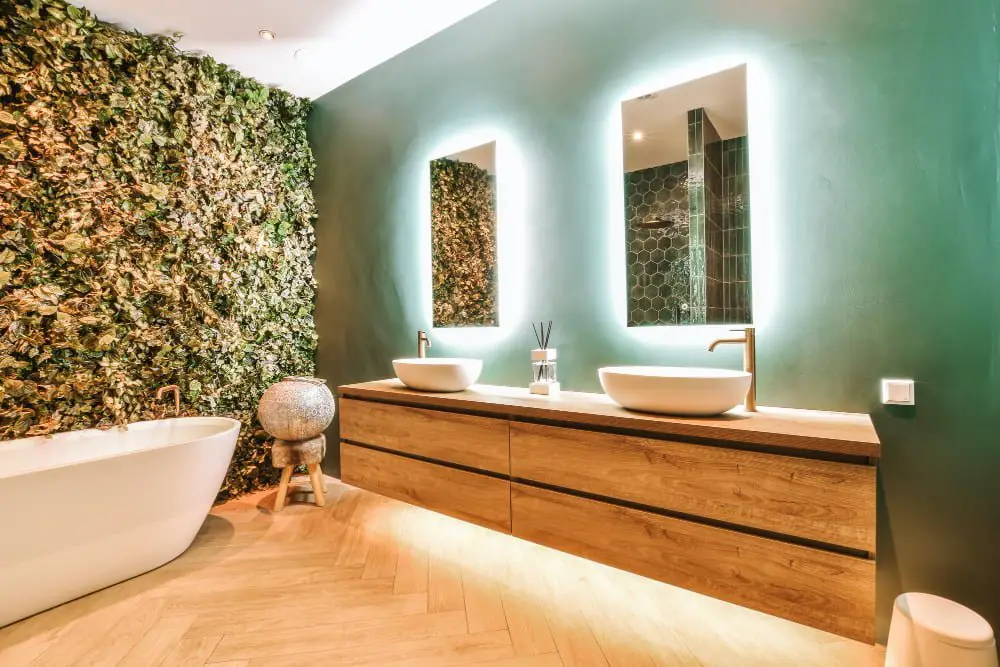 It's an excellent way to bring nature indoors, especially if you don't have enough space for potted plants. Living walls are made up of panels or frames filled with soil and plants, which are watered through an irrigation system.
You can choose from various types of plants such as ferns, succulents, mosses or herbs depending on the amount of light your bathroom receives and the level of maintenance you're willing to commit to. A living wall not only looks beautiful but also helps purify the air by absorbing pollutants like formaldehyde and benzene commonly found in cleaning products used in bathrooms.
Solar-powered Heater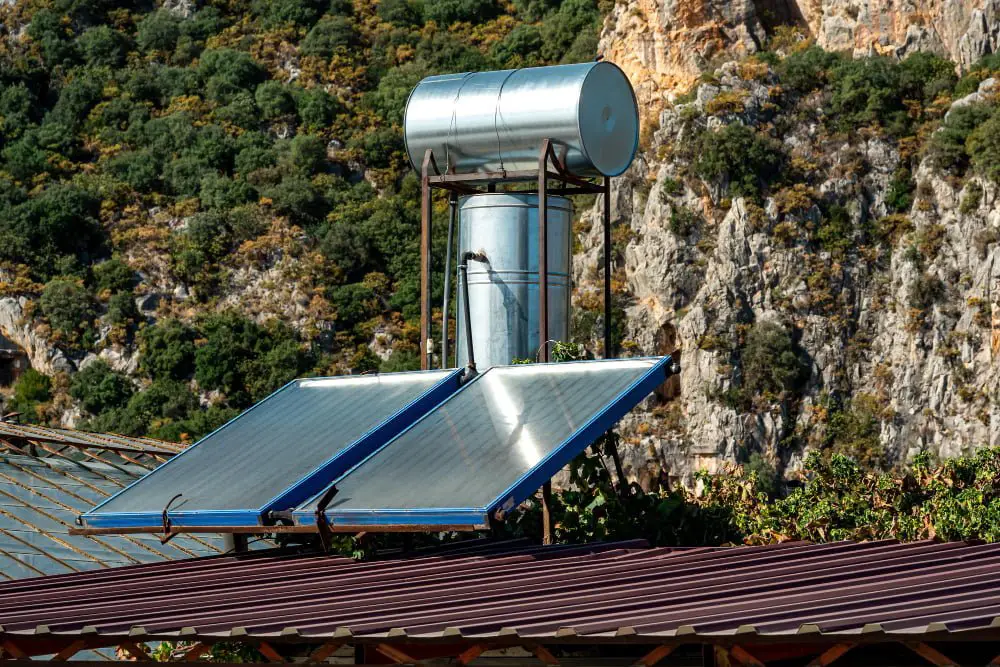 These heaters use the sun's energy to heat water, which is then stored in a tank for later use. They work best in areas with plenty of sunlight, but can still be effective even on cloudy days.
Installing a solar-powered heater may require some upfront costs, but it will pay off over time as you see significant savings on your monthly utility bill. Plus, you'll feel good knowing that you're doing your part to help the environment by using renewable energy sources instead of relying solely on fossil fuels.
Natural Cleaning Products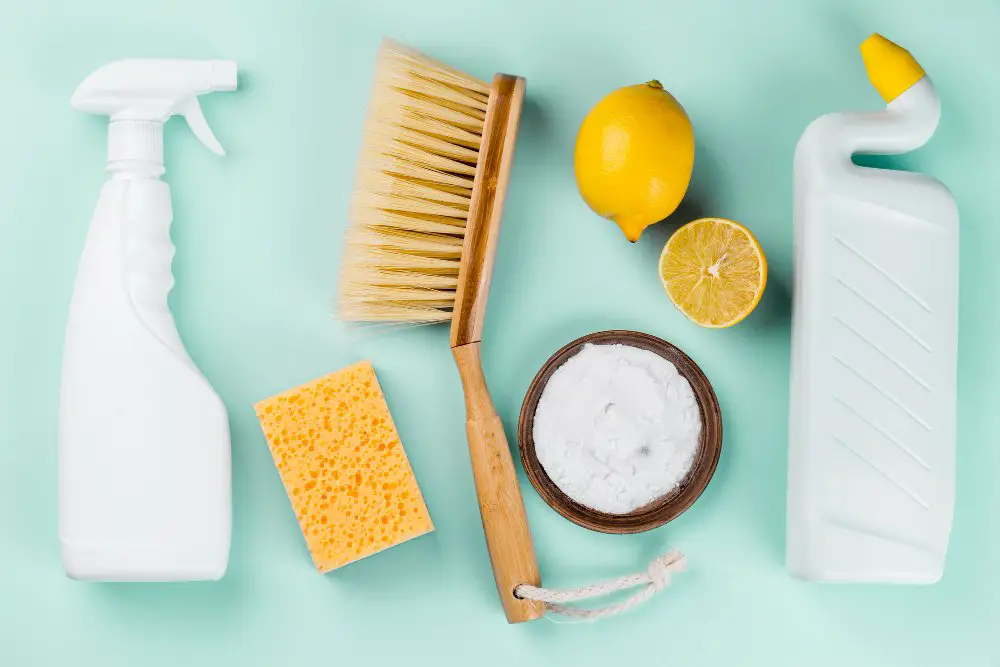 Many conventional cleaning products contain harsh chemicals that can be harmful to both you and the environment. Natural cleaning products are made from plant-based ingredients and are just as effective at removing dirt, grime, and bacteria.
Some popular natural cleaning options include vinegar, baking soda, lemon juice, hydrogen peroxide, castile soap or essential oils like tea tree oil or lavender oil. These ingredients can be used alone or combined together for an all-purpose cleaner that will leave your bathroom sparkling clean without any toxic residue.
You can also find many eco-friendly brands on the market today that offer a range of green cleaners specifically designed for bathrooms. Look out for labels such as "non-toxic", "biodegradable" and "plant-based".
Eco-friendly Showerhead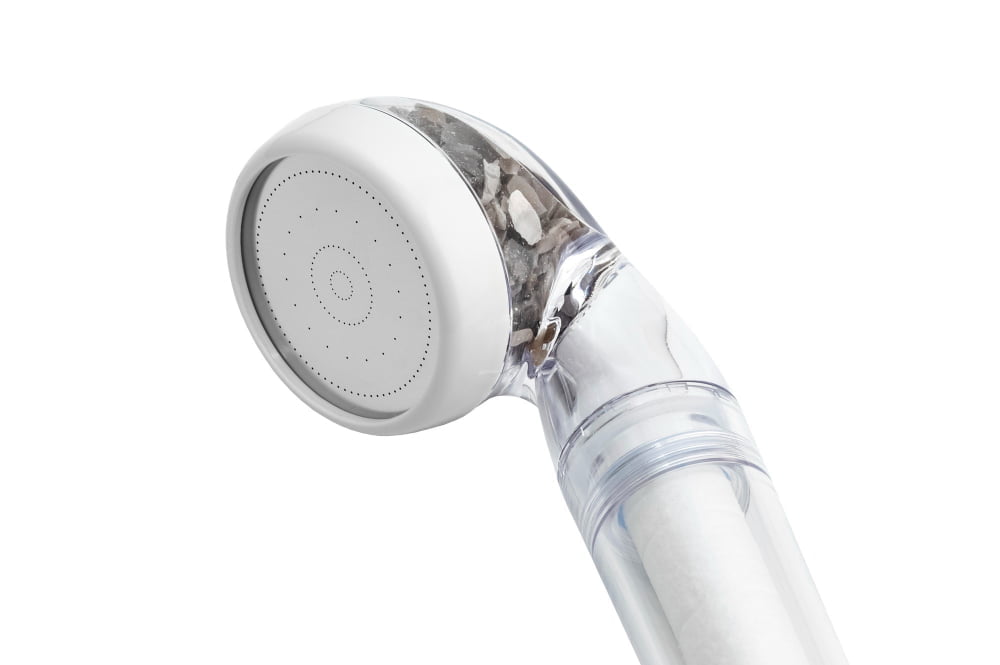 These showerheads use less water than traditional models, without sacrificing performance or comfort. Look for models that have been certified by organizations such as WaterSense or the EPA, which ensure that they meet strict efficiency standards.
In addition to reducing water usage, eco-friendly showerheads can also help reduce energy consumption by using less hot water. This is because heating up the hot water requires energy from your home's heating system.
When shopping for an eco-friendly showerhead, consider features such as adjustable spray patterns and flow rates. Some models even come with built-in filters to remove impurities from the water.
Green Paint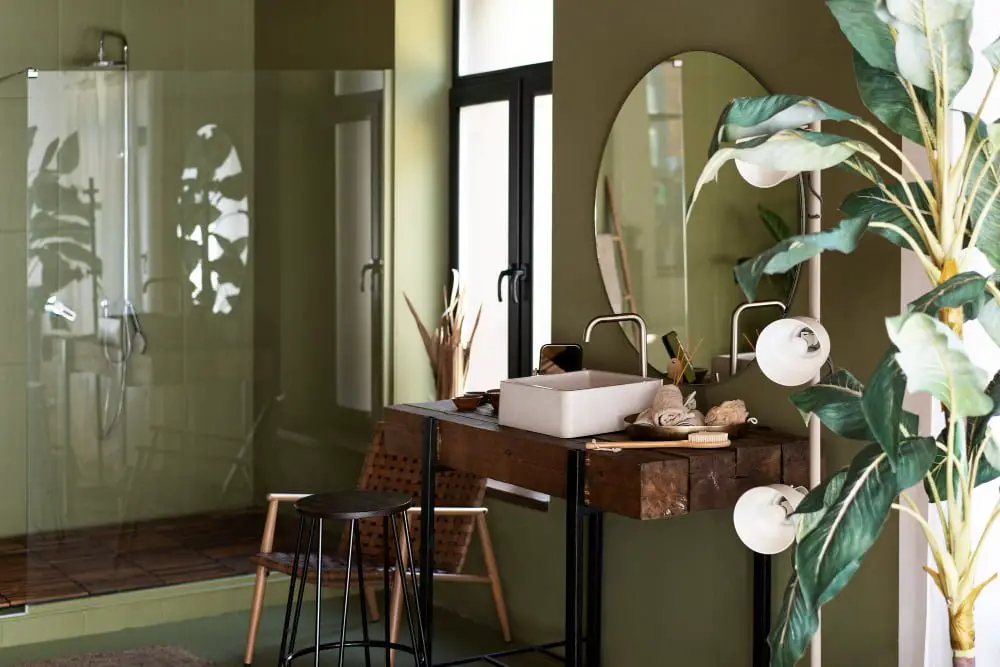 Traditional paints contain volatile organic compounds (VOCs) that can be harmful to the environment and human health. Green paints, on the other hand, are made with natural ingredients such as plant oils and minerals that are non-toxic and emit fewer VOCs.
Some popular brands of green paint include Benjamin Moore Natura, Sherwin-Williams Harmony, and Behr Premium Plus Ultra Pure White Eggshell Enamel Interior Paint. When choosing a green paint for your bathroom walls or cabinets, look for those labeled as low-VOC or zero-VOC for maximum eco-friendliness.
Salvaged Wood Furnishings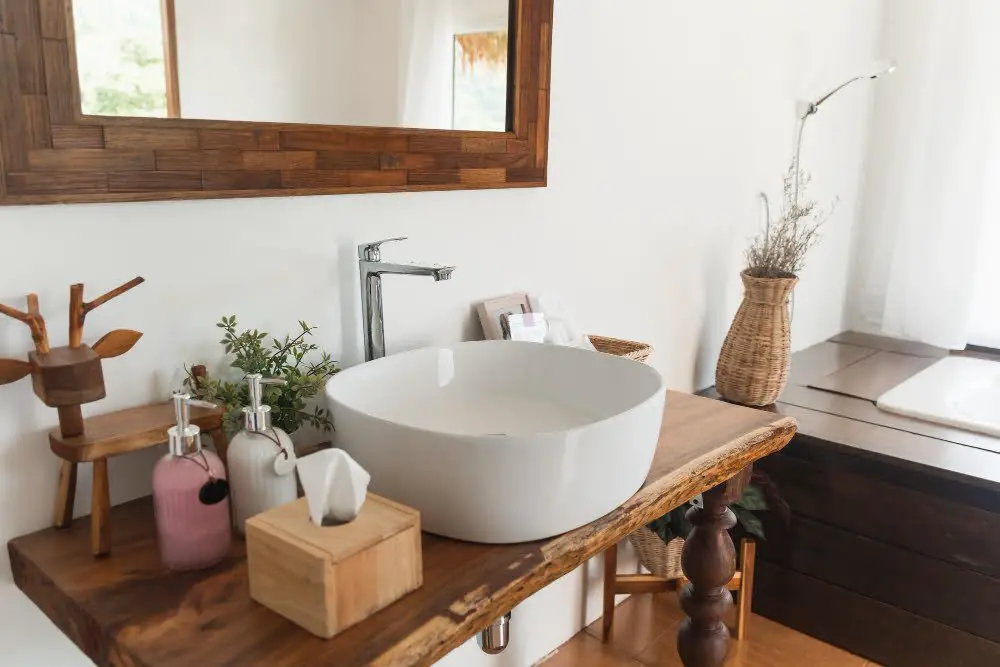 Instead of buying new furniture made from virgin materials, consider using reclaimed wood for items like shelves, cabinets or even a vanity. Not only does this reduce waste and save trees, but it can also give your bathroom a unique look that cannot be replicated with mass-produced pieces.
Salvaged wood can come from many sources such as old barns or shipping pallets which makes each piece one-of-a-kind. Plus, you'll feel good knowing that you're doing something positive for the environment while creating an inviting space in your home!
Biodegradable Bath Mat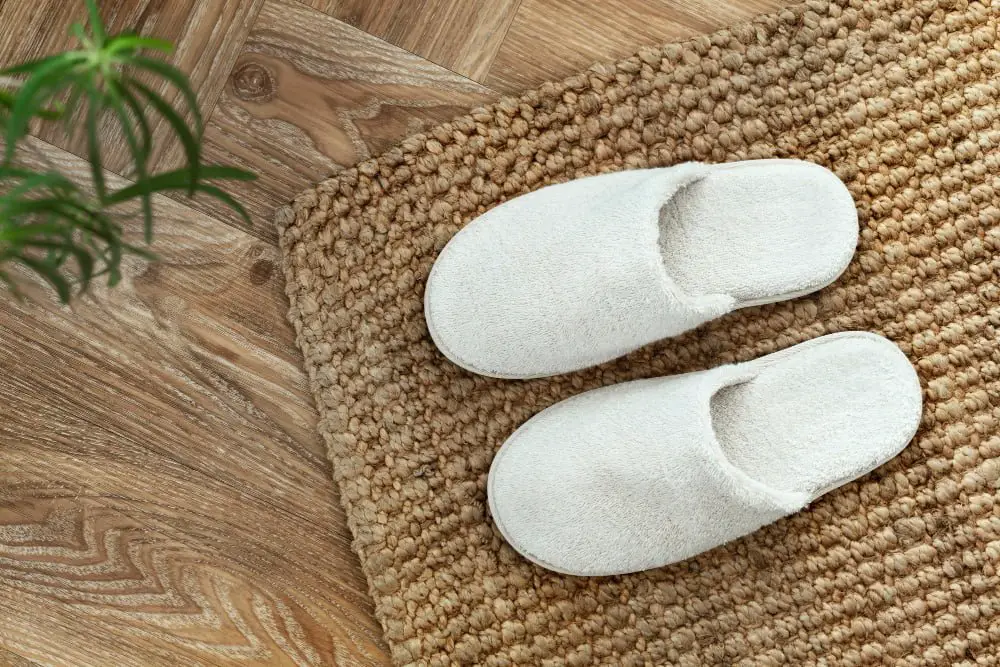 Made from natural materials such as bamboo, cork or even recycled rubber, these mats can be easily composted at the end of their life cycle. Not only do they reduce waste and pollution, but they also provide a non-slip surface for safety in wet areas.
Plus, biodegradable bath mats come in various sizes and designs that can complement any bathroom decor style while being gentle on the environment. So why not swap out your old plastic mat for one that is both stylish and sustainable?
Greywater Recycling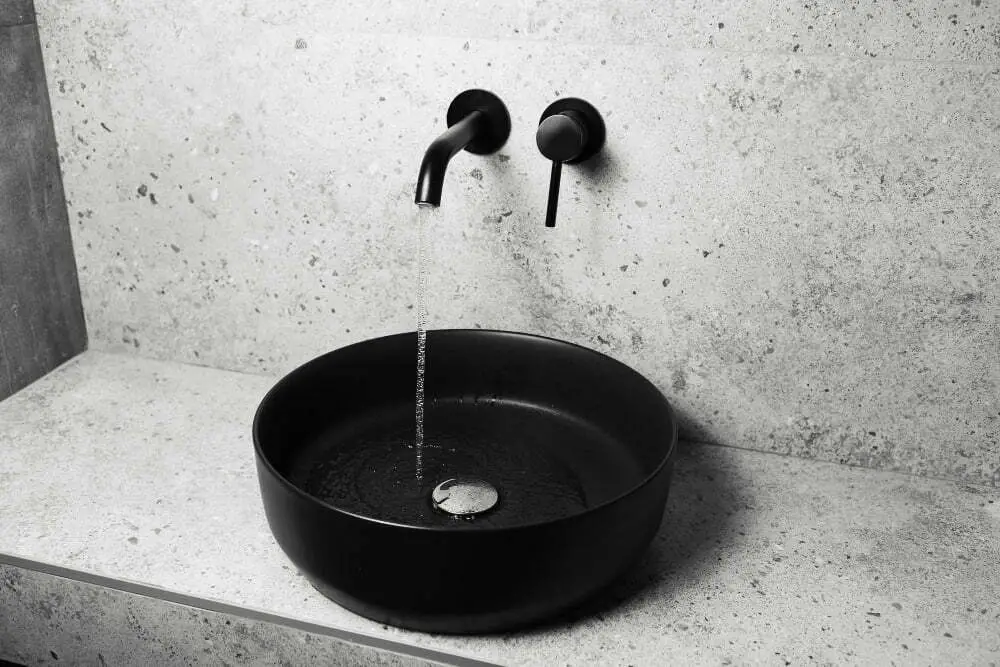 Greywater refers to wastewater from sinks, showers, and washing machines that can be reused for non-potable purposes such as flushing toilets or watering plants. Installing a greywater system requires some plumbing work but can significantly decrease your household's water consumption and lower your utility bills.
It's important to note that greywater should not be used for drinking or cooking purposes due to potential contaminants. However, with proper filtration systems in place, it can safely be repurposed for other uses within the home while conserving precious resources at the same time.
Energy-efficient Lighting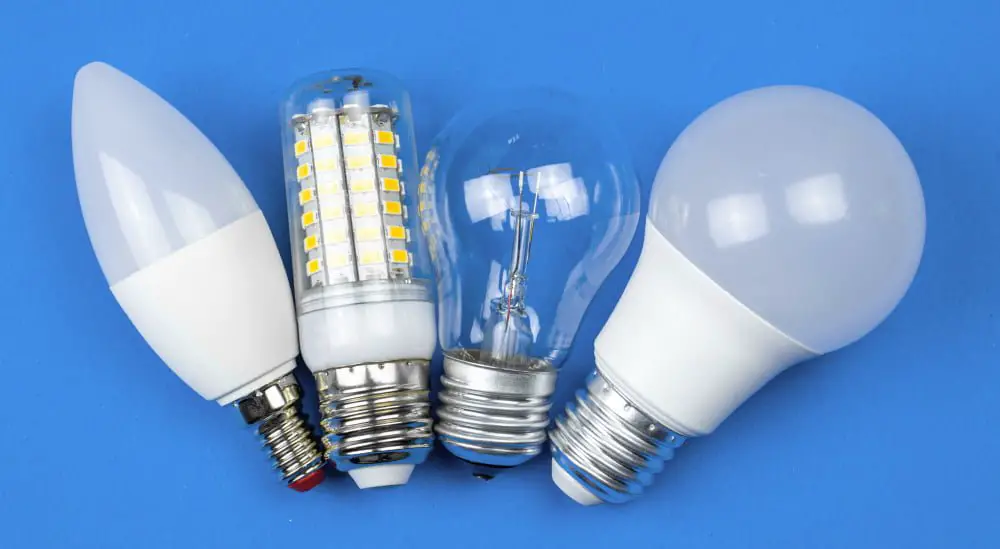 LED bulbs are the most popular choice for green bathroom lighting, as they use up to 75% less energy than traditional incandescent bulbs and last much longer. They also emit less heat, which can help keep your bathroom cooler in the summer months.
Another option is compact fluorescent (CFL) bulbs, which use about 70% less energy than incandescent bulbs but contain small amounts of mercury that require special disposal methods when they burn out. When choosing light fixtures for your green bathroom design, look for those with the ENERGY STAR label or other certifications indicating high efficiency standards.
Consider installing motion sensors or timers so lights only turn on when needed and automatically shut off after a certain amount of time has passed without activity in the room.
Organic Cotton Towels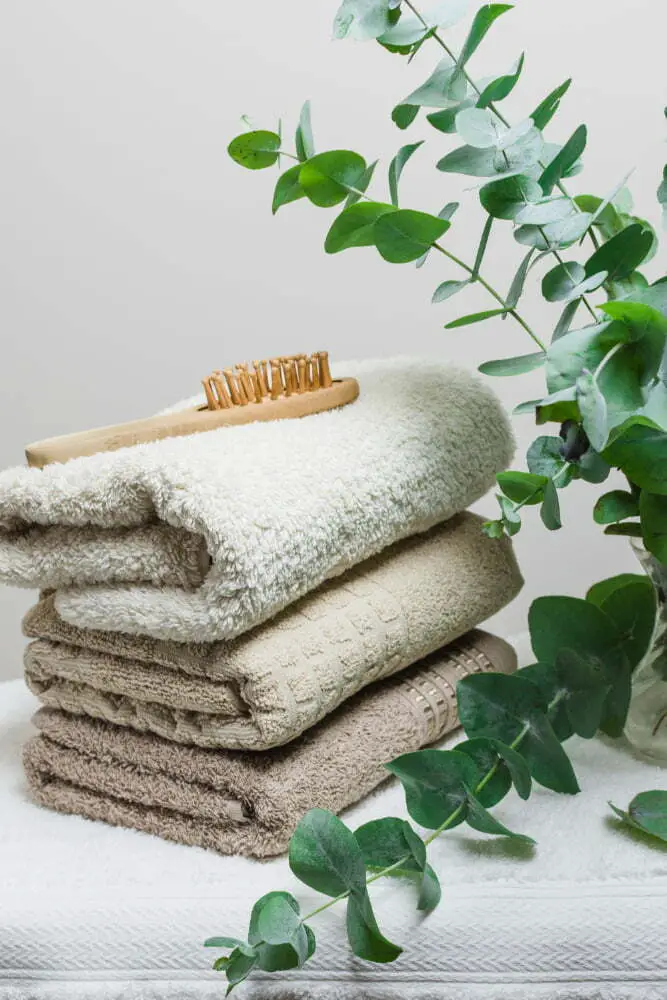 They are made from cotton that is grown without the use of harmful pesticides and chemicals, making them better for both your health and the environment. Organic cotton is also softer than conventional cotton, which means you'll enjoy a more luxurious feel when using these towels.
When shopping for organic cotton towels, look for certifications such as GOTS (Global Organic Textile Standard) or Oeko-Tex Standard 100 to ensure that they meet strict environmental and social criteria. You can find organic bath towels in various colors and sizes to match your bathroom decor.
Not only do organic cotton towels help reduce exposure to toxins in your home, but they also support sustainable farming practices around the world.
Plant-based Décor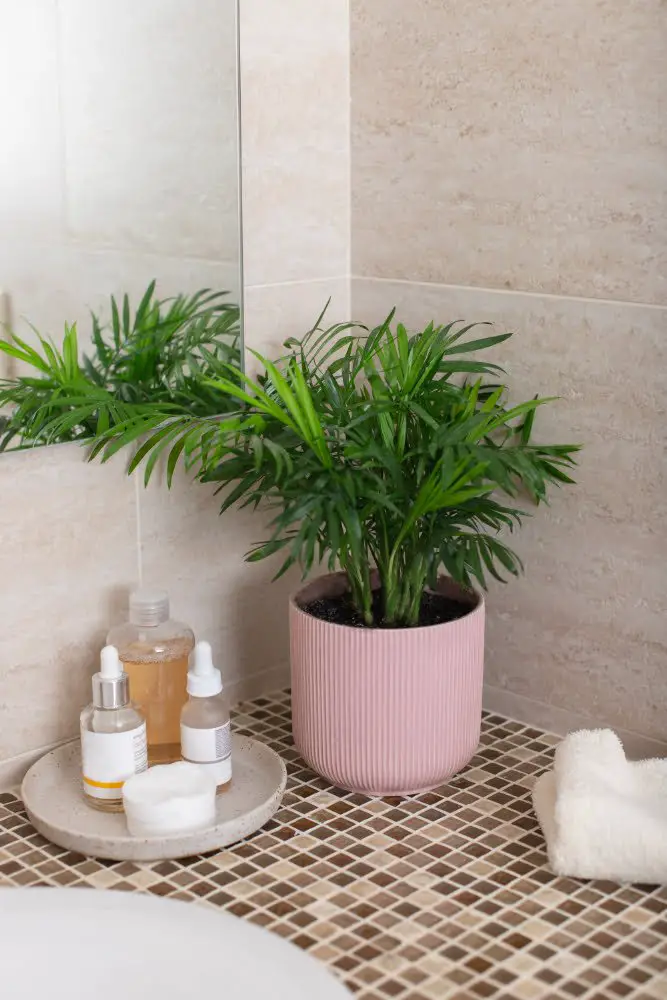 Not only do plants look beautiful, but they also help purify the air by removing toxins and adding oxygen. Some popular plant options for bathrooms include ferns, spider plants, peace lilies, and bamboo.
You can display them in hanging baskets or on shelves near natural light sources like windows or skylights. Another option is to incorporate botanical prints into your bathroom decor through shower curtains or wall art for a more subtle touch of nature-inspired design.
Ventilation for Air Quality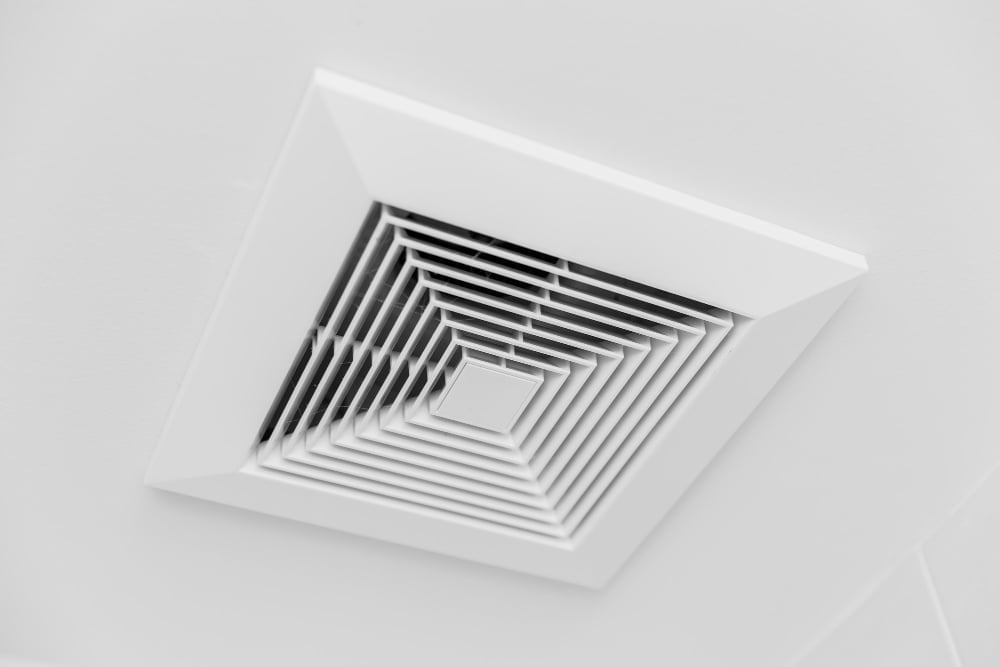 Proper ventilation helps to improve indoor air quality by removing excess moisture and preventing the growth of mold and mildew. It also helps to reduce odors, which can be particularly important in small spaces like bathrooms.
Installing an energy-efficient exhaust fan that meets the recommended airflow rate for your bathroom size is one way to ensure proper ventilation. You can also consider adding operable windows or skylights if possible, as they provide natural ventilation while reducing energy consumption during warmer months when you don't need heating or cooling systems running constantly.
Non-toxic Caulk & Sealants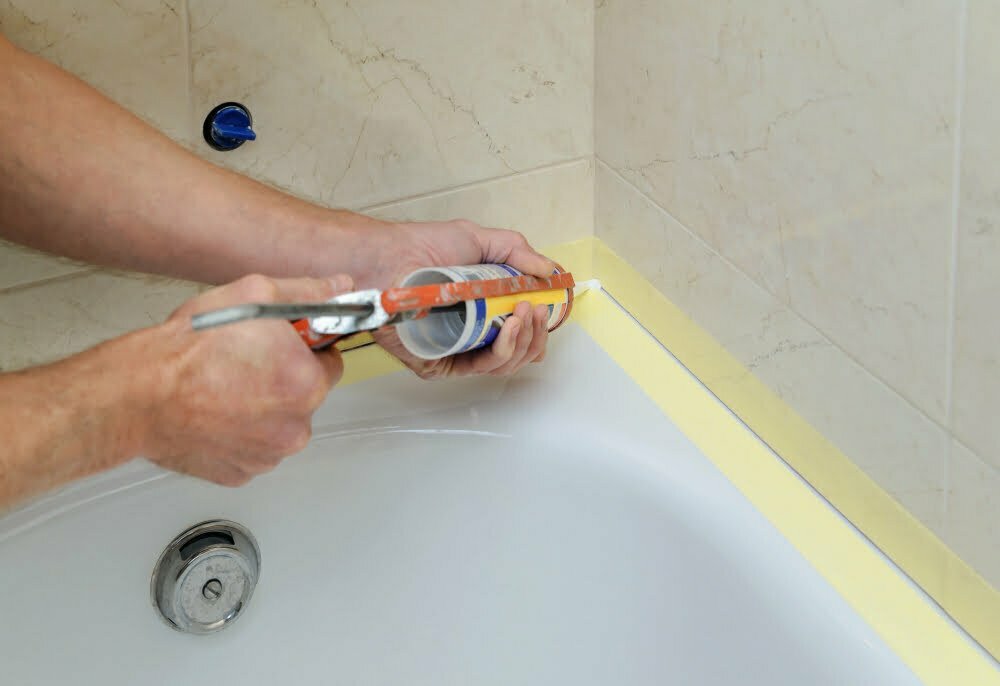 Traditional caulks and sealants can contain harmful chemicals that can be released into the air over time, affecting indoor air quality. Non-toxic options are made from natural materials like clay or plant-based ingredients, making them safer for you and the environment.
They also tend to have less odor than traditional products, which is especially important in small spaces like bathrooms where ventilation may not be as effective. Look for non-toxic options at your local hardware store or online retailers specializing in green home improvement products.
Green Flooring Options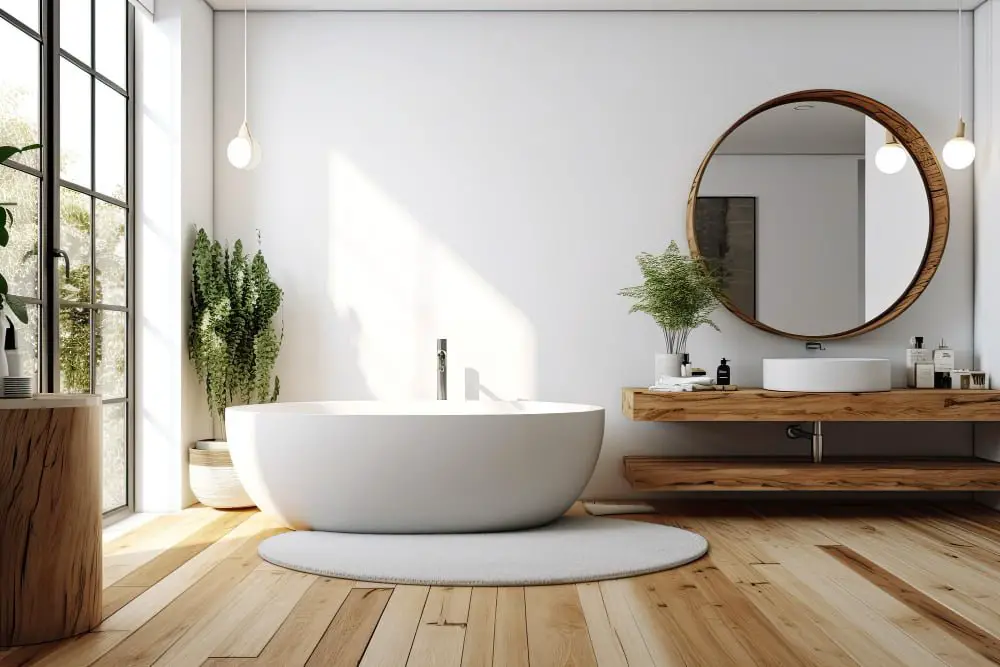 There are several eco-friendly flooring options available that not only look great but also reduce your carbon footprint. Cork flooring is one such option as it's made from renewable materials and has natural insulation properties, making it perfect for bathrooms.
Another popular choice is bamboo flooring which grows quickly and doesn't require pesticides or fertilizers to grow.
Recycled glass tiles are another green alternative that adds style to your bathroom while being environmentally friendly at the same time. These tiles come in various colors, shapes, sizes, and patterns so you can create unique designs according to your preference.
Lastly, reclaimed wood floors give off a rustic vibe while being eco-friendly too! They're made from salvaged wood planks sourced from old buildings or barns that would otherwise end up in landfills.
Sustainable Shower Curtain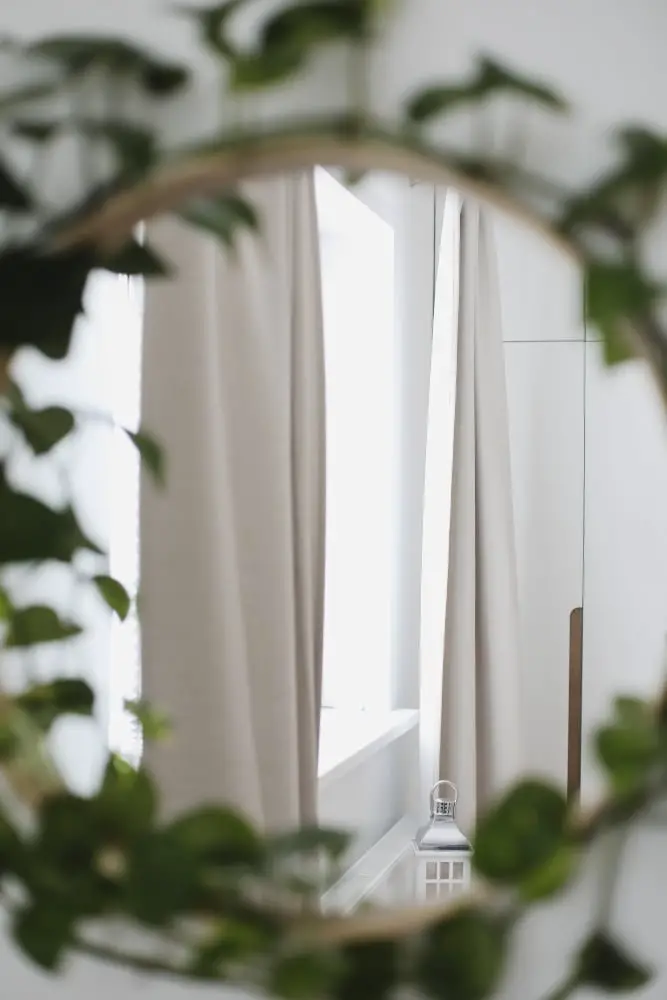 Traditional vinyl or plastic shower curtains are not recyclable and end up in landfills after they have served their purpose. However, there are sustainable options available that can help reduce your environmental impact.
One option is to choose a shower curtain made from natural materials such as organic cotton or linen. These fabrics are biodegradable and compostable at the end of their life cycle, making them an eco-friendly choice.
Another option is to look for recycled polyester fabric curtains made from post-consumer plastic bottles. This type of material reduces waste by repurposing discarded plastics into something useful.
Water-saving Faucet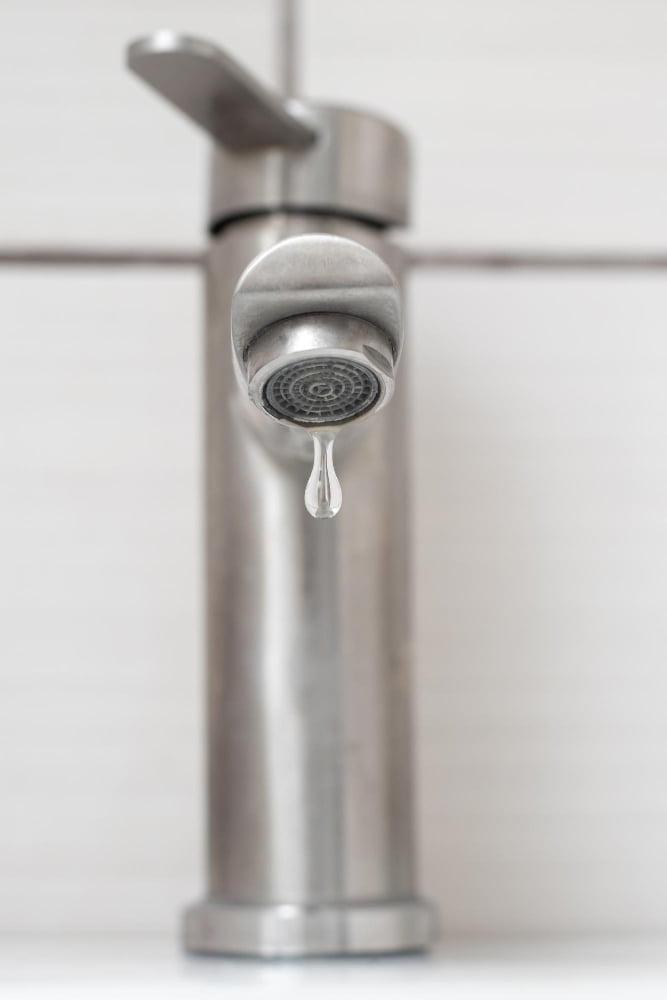 These faucets are designed to reduce the amount of water that flows out while still providing enough pressure for a comfortable hand-washing experience. They can save up to 30% more water than traditional faucets, which not only helps conserve this precious resource but also reduces your monthly utility bills.
Some models even come with sensors that turn off the flow when you're not using it, further reducing waste and saving money in the long run. With so many stylish options available on the market today, there's no reason why you can't have both style and sustainability in your bathroom design!
Drought-tolerant Plants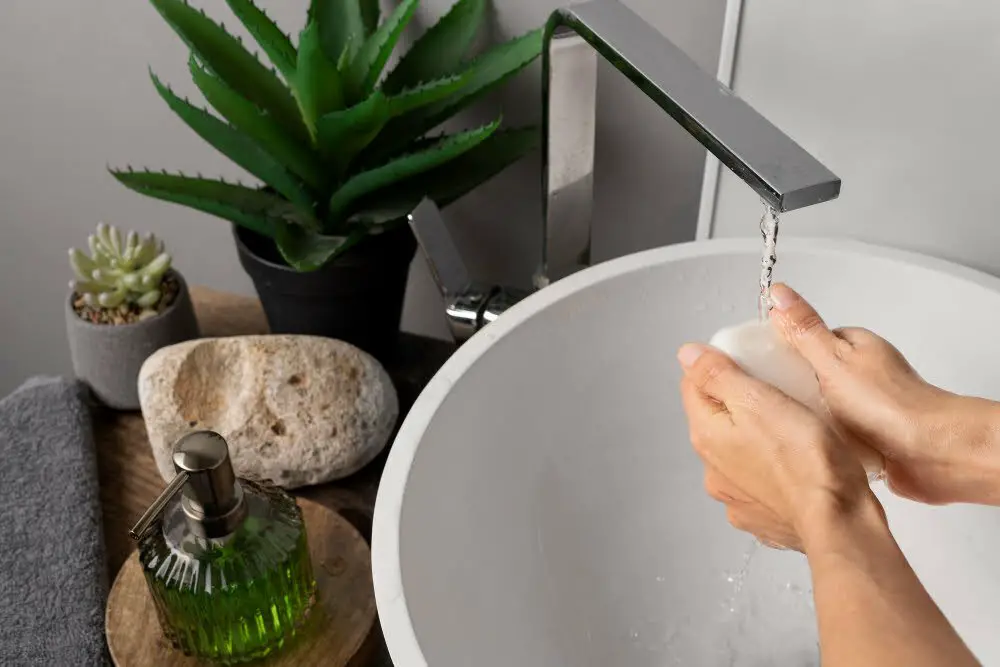 Not only do they require less water, but they also add a natural touch to the space. Some popular options include succulents, cacti, and air plants.
These types of plants can thrive in low-moisture environments and don't need frequent watering like other houseplants. Plus, their unique shapes and textures can add visual interest to your bathroom decor while helping you save on water usage at the same time!
Continue reading: