Last updated on August 20, 2023
Discover a world of vibrant and energizing inspiration with these twenty captivating ideas for designing an unforgettable orange bathroom.
Welcome to our latest blog post where we are going to explore the world of orange bathrooms! If you're looking for a way to add some zest and energy to your bathroom, then orange is definitely the color for you. It's bright, bold, and can create a warm and inviting atmosphere that will make your guests feel right at home.
So whether you're looking for a complete bathroom makeover or just want to add some pops of orange here and there, we've got you covered with 20 amazing ideas that will inspire you. From wall colors to accessories, we've scoured the web and put together a list of our favorite ways to incorporate this vibrant hue into your bathroom decor.
So sit back, relax, and get ready to be inspired by these creative orange bathroom ideas!
Table of Contents
Orange Wallpaper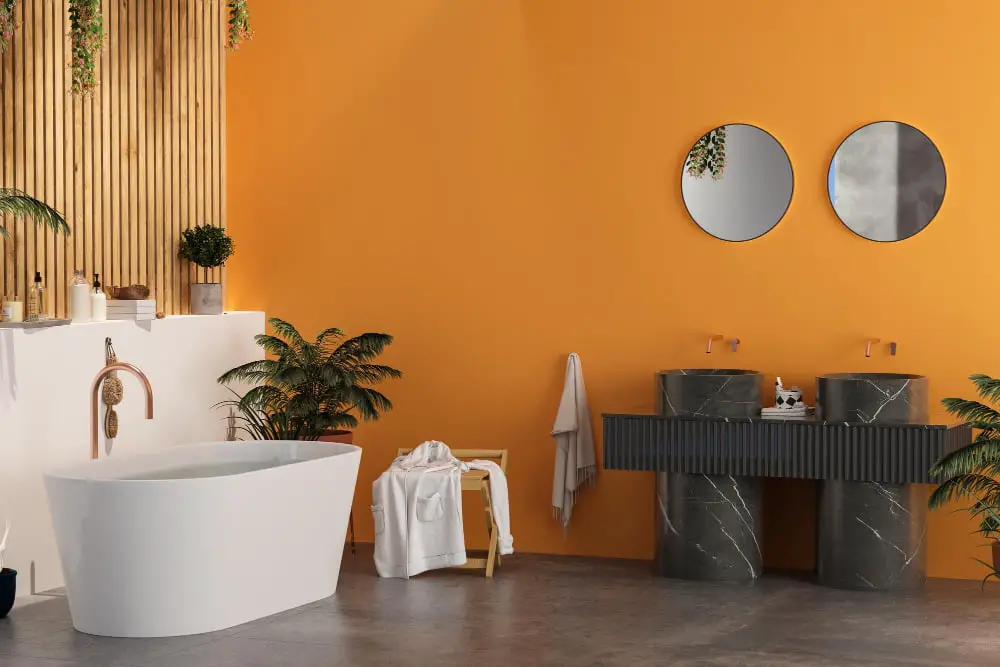 Orange wallpaper is a bold choice for any bathroom. It can add warmth and energy to the space, making it feel more inviting.
When choosing orange wallpaper, consider the shade carefully – a bright neon orange may be too overwhelming in a small bathroom, while a muted burnt orange could create an elegant look. Think about pairing your wallpaper with complementary colors or patterns to avoid clashing with other elements in the room.
A simple white or cream tile backsplash can help balance out an eye-catching patterned wallpaper design as well. Adding some vibrant color through wall decor like orange wallpaper is sure to make your bathroom stand out from others!
Orange Shower Curtains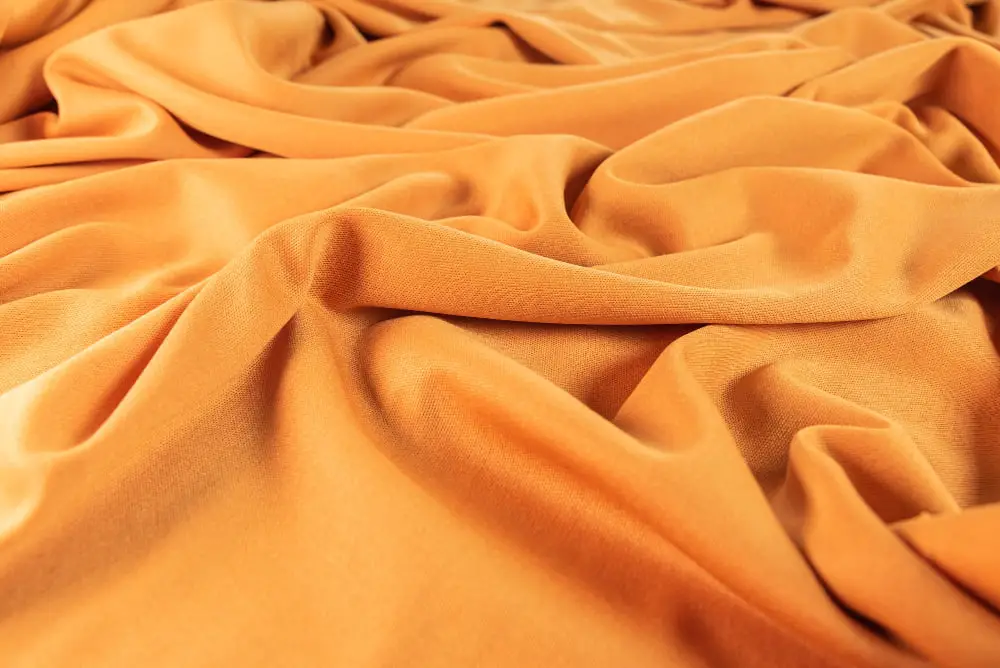 Whether you choose a bright orange or a more muted shade, an orange shower curtain can make your bathroom feel warm and inviting. Pair it with white or neutral walls for a modern look, or go bold with patterned wallpaper in complementary colors like blue or green.
For added texture, consider choosing an orange shower curtain made from natural materials like cotton or linen. With so many options available, there's sure to be an orange shower curtain that fits your style and budget!
Terracotta Floor Tiles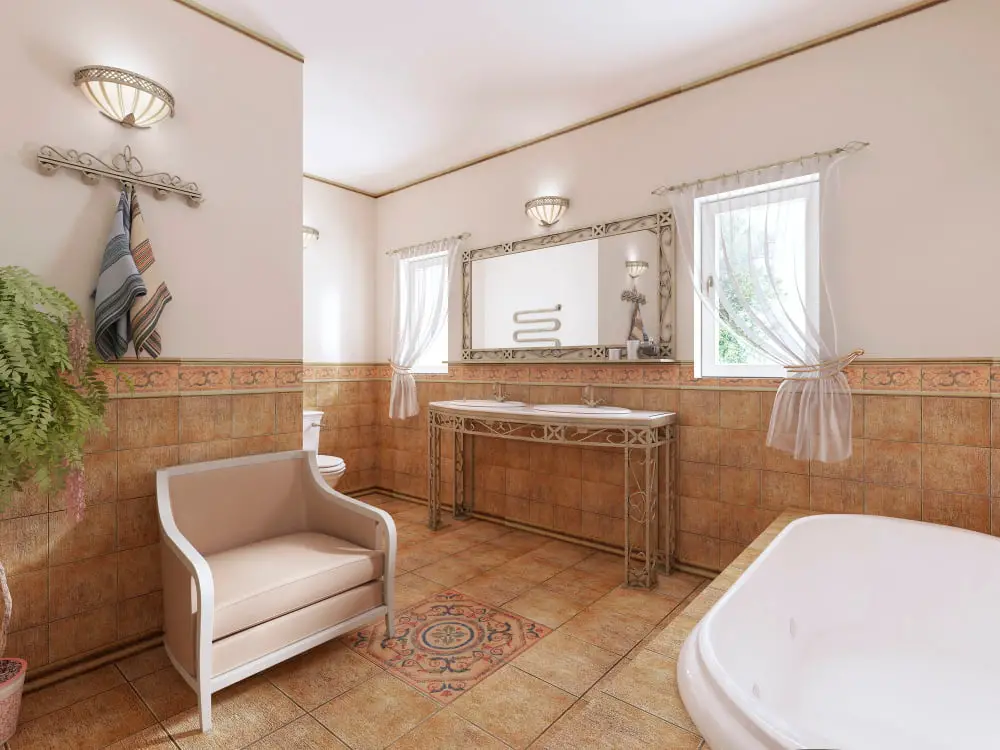 These tiles come in various shades of orange, from light peachy tones to deep rust hues, making them perfect for any style or color scheme. Terracotta is also durable and easy to maintain, which makes it an ideal choice for high-traffic areas like the bathroom.
You can pair terracotta floor tiles with white walls and fixtures for a classic look or combine them with other warm colors like yellow or brown for a cozy atmosphere. To enhance the natural beauty of these tiles, you can apply a sealant that will protect them from moisture damage while giving them an attractive sheen that will last for years to come.
Orange Bath Mat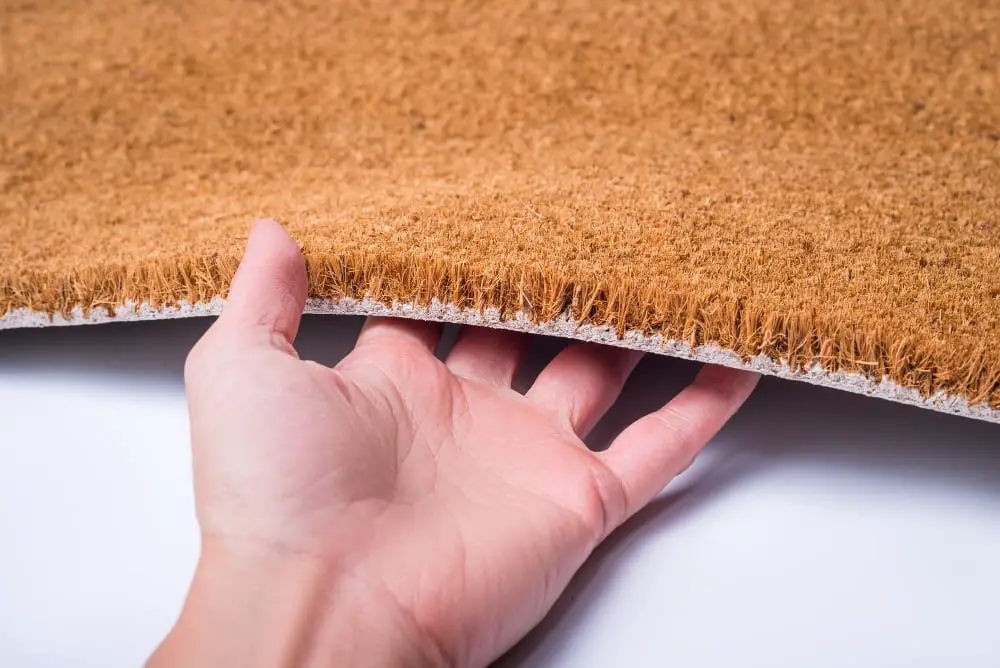 It can instantly brighten up the space and make it feel more inviting. Plus, an orange bath mat pairs well with neutral colors like white or beige, as well as other warm tones like brown or gold.
When choosing an orange bath mat, consider the material and texture for both safety and comfort reasons. A non-slip rubber backing will prevent slips on wet floors while soft cotton fibers will provide cushioning underfoot after stepping out of the shower or tub.
Orange Towels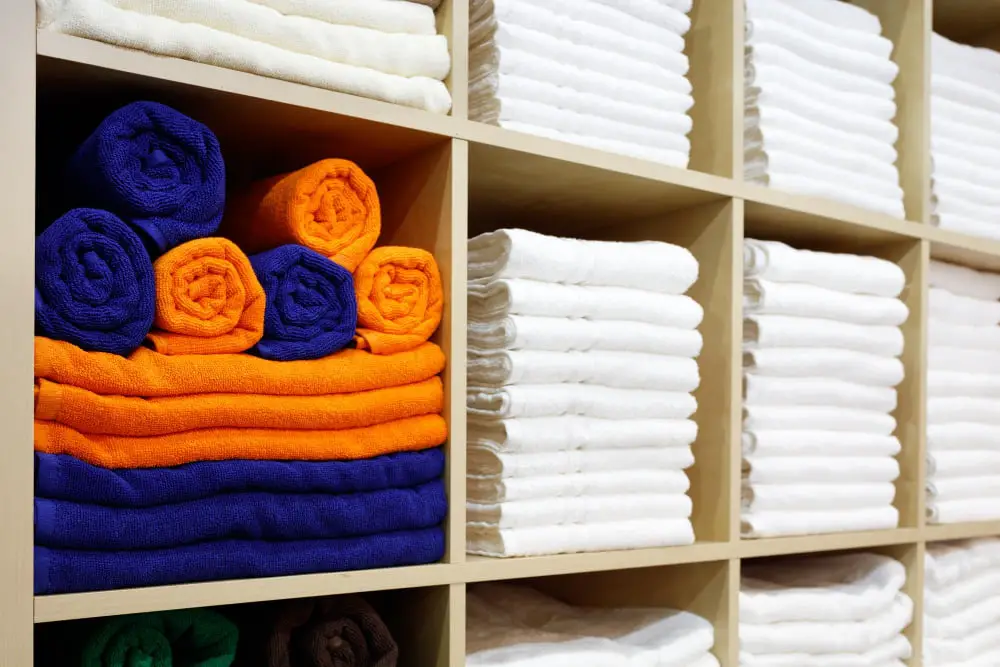 They can be used as accents or as the main focal point, depending on your preference. If you have neutral walls and floors, orange towels will stand out and create an eye-catching contrast.
On the other hand, if you already have bold colors in your bathroom decor, orange towels can complement them nicely.
When choosing orange towels for your bathroom, consider their material and texture. Cotton is a popular choice because it's soft and absorbent.
Microfiber is another option that dries quickly and doesn't leave lint behind.
To make sure that your orange towels don't clash with other elements in the room (such as shower curtains or wall art), choose shades of orange that match or complement each other well. For example, burnt oranges pair nicely with browns while bright oranges look great with whites.
Orange Wall Art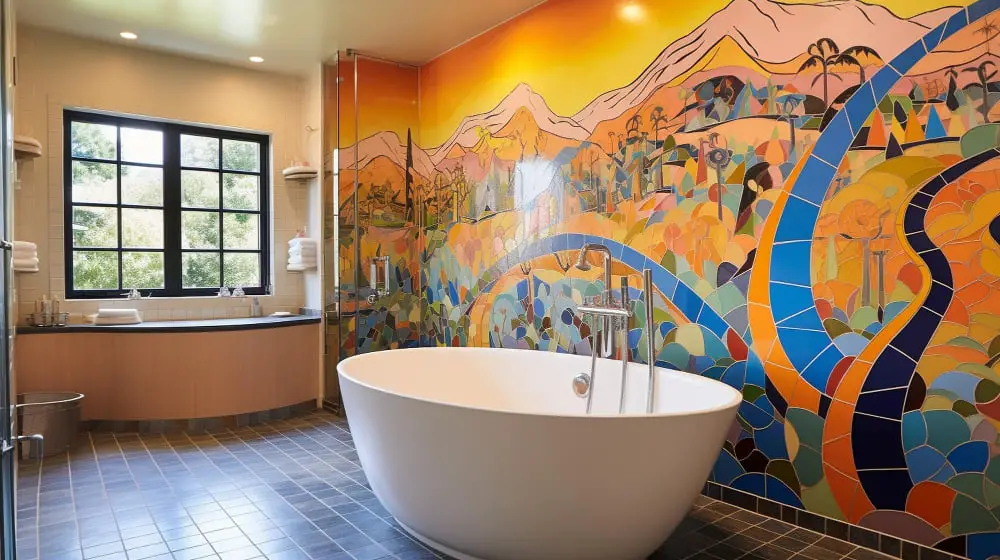 Whether you choose a bold abstract painting or a whimsical print, orange is sure to make an impact on your walls. Consider hanging multiple pieces in different sizes and styles for an eclectic gallery wall effect, or opt for one large statement piece as the focal point of the room.
If you're feeling crafty, try making your own DIY orange wall art using stencils or paint pens on canvas or wood panels. Whatever route you choose, adding some orange artwork is an easy way to inject some fun into your bathroom decor!
Orange Vanity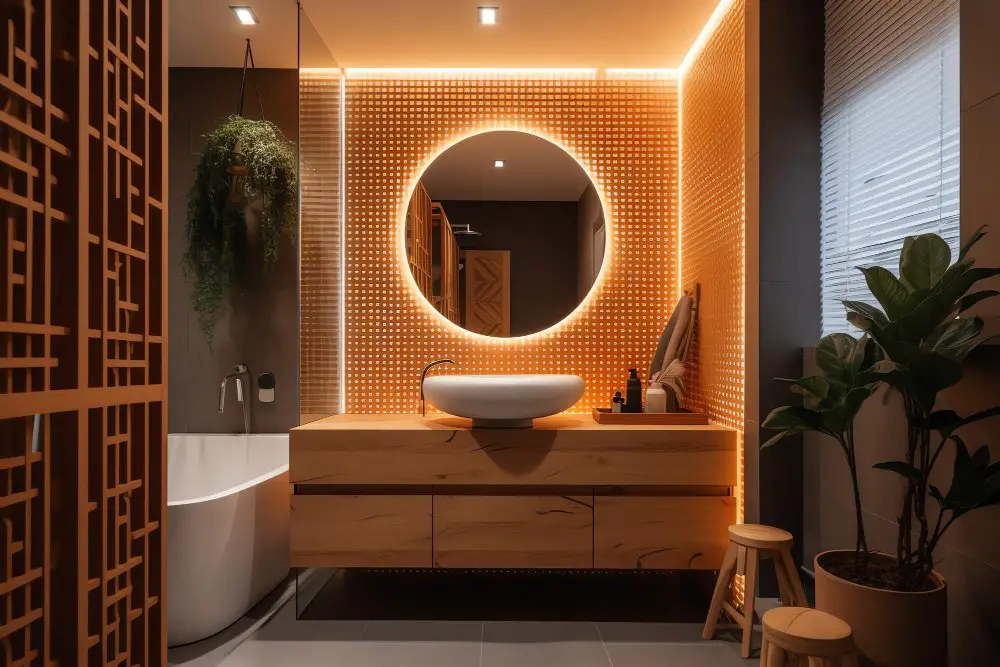 It adds warmth and vibrancy to the space, making it feel more inviting. There are many options for incorporating an orange vanity into your bathroom design, from a full-sized cabinet to a smaller floating shelf with an orange finish.
Pairing the vanity with neutral walls and floors will allow it to stand out even more as the focal point of the room. Alternatively, you could use complementary colors like blue or green in your decor accents for added visual interest.
An orange vanity is perfect for those who want their bathroom to have personality and style that stands out from traditional designs!
Orange Tile Accents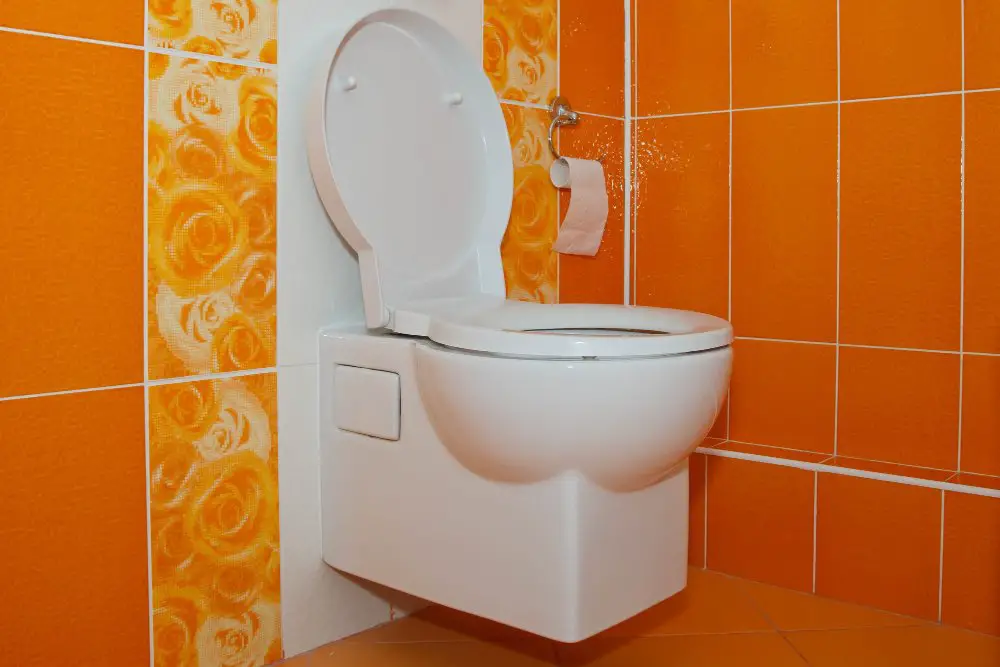 Whether you choose to use them as a border around the shower or sink, or create an entire accent wall with orange tiles, this design element is sure to make your bathroom stand out. Consider pairing orange tiles with neutral colors like white or beige for a modern look, or mix them with other warm tones like brown and gold for a cozy feel.
You can also experiment with different tile shapes and patterns such as subway tiles, hexagons, mosaics etc., depending on your personal style preference. Orange tile accents are versatile enough that they can be incorporated into any type of bathroom decor theme from contemporary to bohemian chic!
Burnt Orange Paint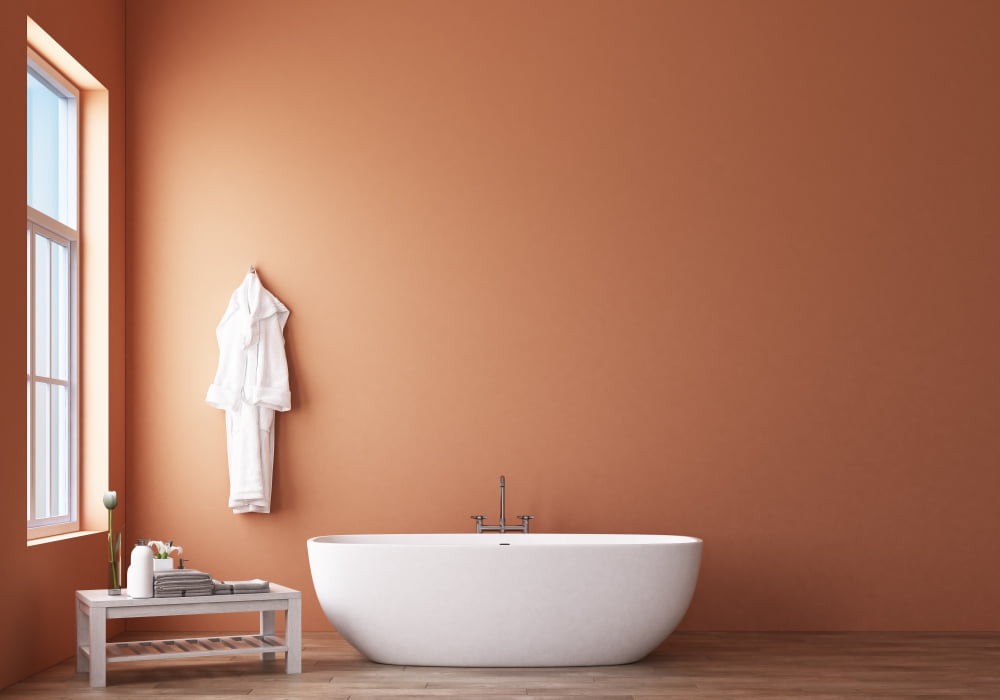 This shade of orange has brown undertones that make it less bright than other shades of orange. It pairs well with white or cream accents to balance out the intensity of the color.
Burnt orange paint can be used on an accent wall or all over the bathroom walls for maximum impact. To avoid overwhelming the space, consider using neutral-colored tiles and fixtures to complement this vibrant hue.
Orange Soap Dispenser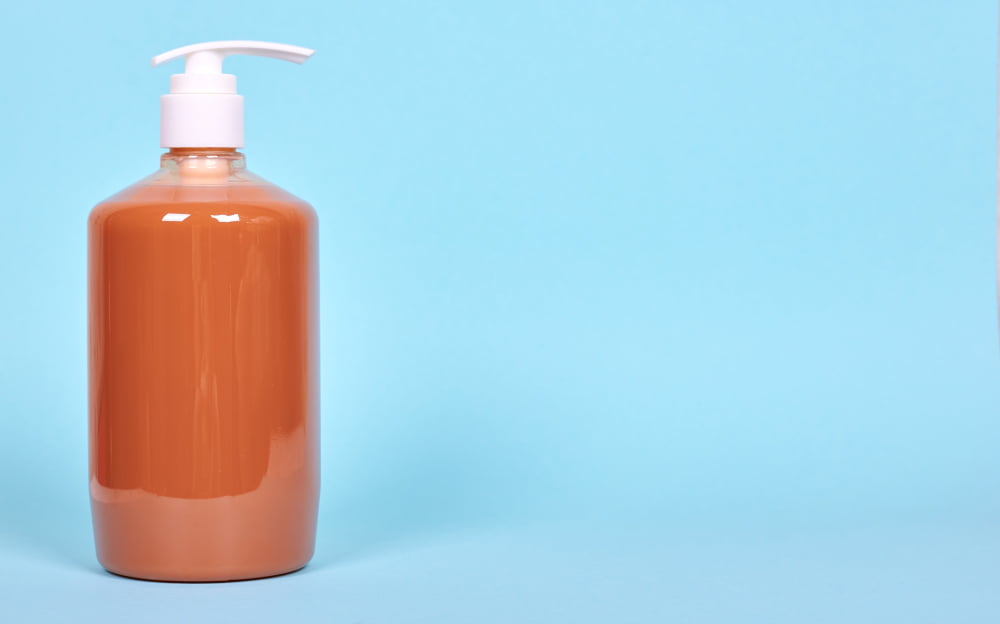 It can be placed on the sink or countertop and will instantly brighten up the space. There are many different styles and designs available, from sleek modern options to more traditional ones with intricate patterns.
Consider pairing an orange soap dispenser with matching towels or other accessories for a cohesive look in your bathroom design scheme.
Orange Toothbrush Holder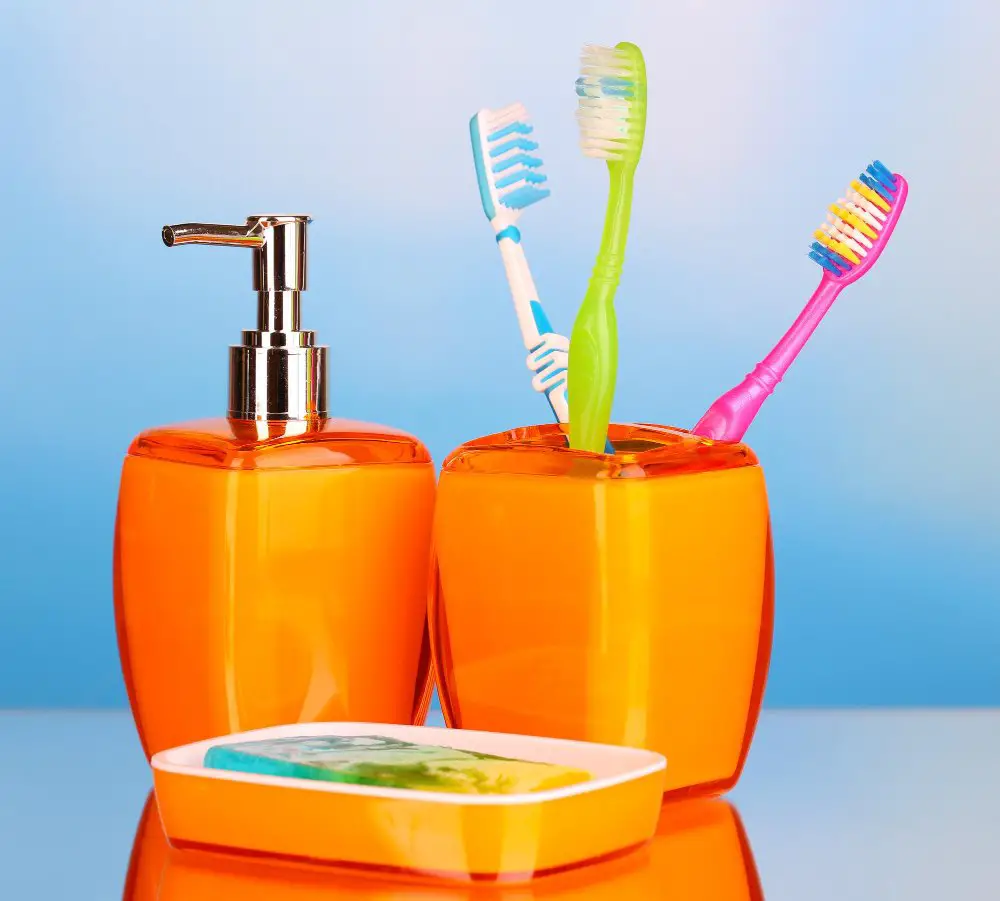 It's also practical, keeping your toothbrushes organized and easily accessible. You can find them in various materials such as ceramic, plastic or glass.
If you want to create a cohesive look in your bathroom, consider pairing it with other orange accessories like soap dispensers or towels. Alternatively, use it as an accent piece against neutral colors for a bold statement that won't overwhelm the space.
Moroccan-inspired Decor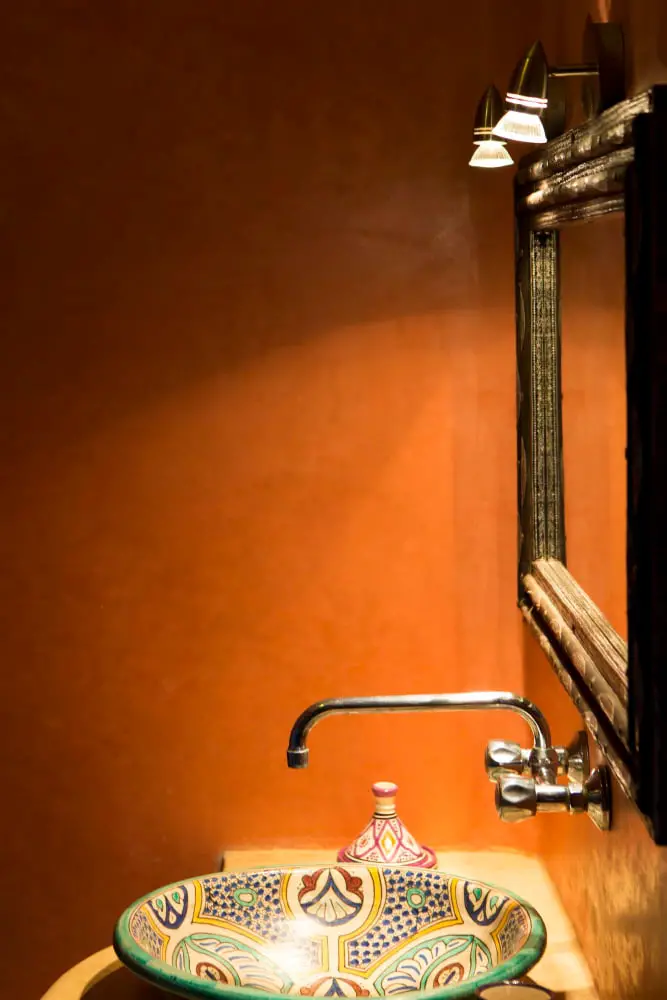 Think intricate tile work, ornate mirrors, and colorful textiles. Consider adding a Moroccan-style pendant light fixture or lanterns for an authentic touch.
You can also incorporate patterned rugs and poufs in shades of orange and red for added warmth and comfort. Don't forget about the details – accessorize with brass fixtures, hammered metal trays, or even a traditional teapot as decoration on your vanity countertop! With these elements combined you'll have an inviting space that transports you straight into the heart of Marrakech every time you step inside your bathroom door!
Orange Light Fixtures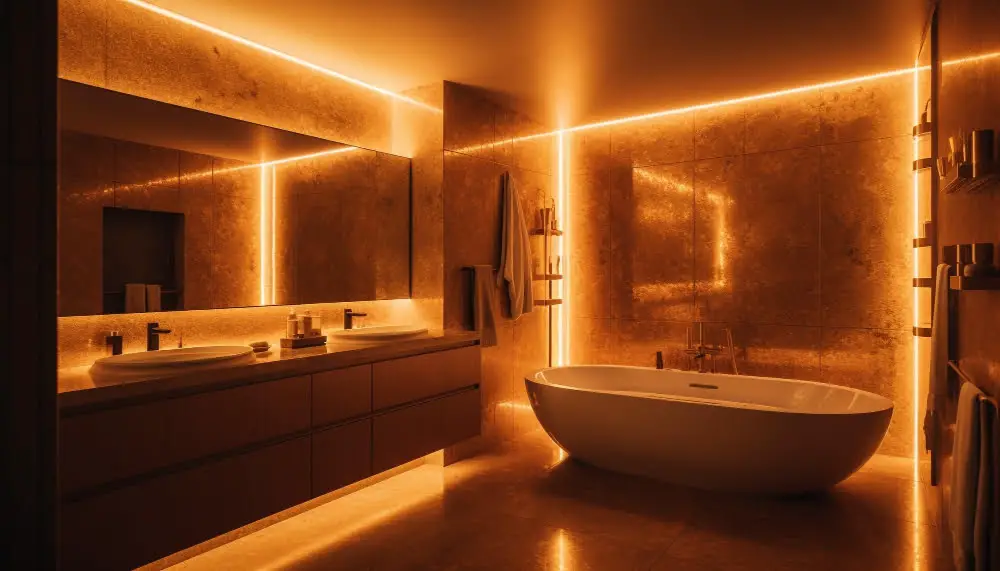 Whether you choose a pendant, chandelier, or wall sconce, an orange fixture will create a cozy ambiance that's perfect for relaxing baths or getting ready in the morning. For a modern look, consider sleek metal fixtures with orange glass shades.
If you prefer something more traditional, try wrought iron chandeliers with amber-colored crystals. Whatever style you choose, make sure the fixture complements other elements in your bathroom such as towels and accessories to create an overall cohesive design scheme.
Orange Bathrobe Hooks
These hooks can be easily installed on the back of your bathroom door or on an empty wall space, providing you with a convenient place to hang your bathrobe after showering. The bright orange hue will stand out against neutral walls and complement other orange accents in the room, such as towels or soap dispensers.
Bathrobe hooks come in various shapes and sizes, so choose ones that fit well with the overall style of your bathroom decor.
Tangerine Sink
This bright shade of orange adds a pop of color that is sure to make your bathroom stand out. Pair it with neutral walls and floors for a modern look, or go all-out with complementary shades like turquoise or navy blue for an eye-catching contrast.
A tangerine sink can also work well in bathrooms with natural wood accents, adding warmth and vibrancy to the space. Keep in mind that this statement piece may not be everyone's cup of tea, but if you're looking for something different and daring, consider incorporating a tangerine sink into your bathroom design scheme!
Orange Storage Baskets
They come in various sizes, shapes, and materials such as wicker, plastic or fabric. You can use them to store towels, toiletries or even laundry.
The bright orange color adds a pop of energy and warmth to the space while keeping it organized at the same time. Place them on shelves or under the sink for easy access and convenience.
Mix different sizes of baskets for an eclectic look that will make your bathroom stand out from others!
Orange Patterned Curtains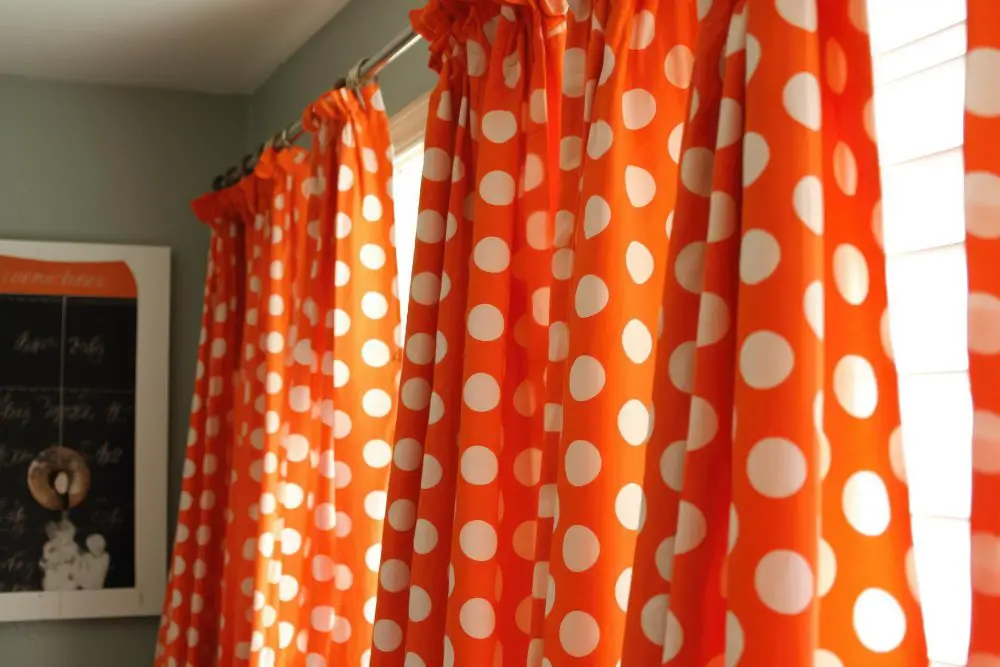 Whether you choose a bold geometric print or a subtle floral design, these curtains are sure to make your space feel more vibrant and inviting. To keep the focus on the curtains, pair them with simple white or neutral walls and accessories.
If you're feeling adventurous, try mixing patterns by incorporating other orange accents in different prints throughout the room for an eclectic look that's still cohesive.
Orange Mosaic Backsplash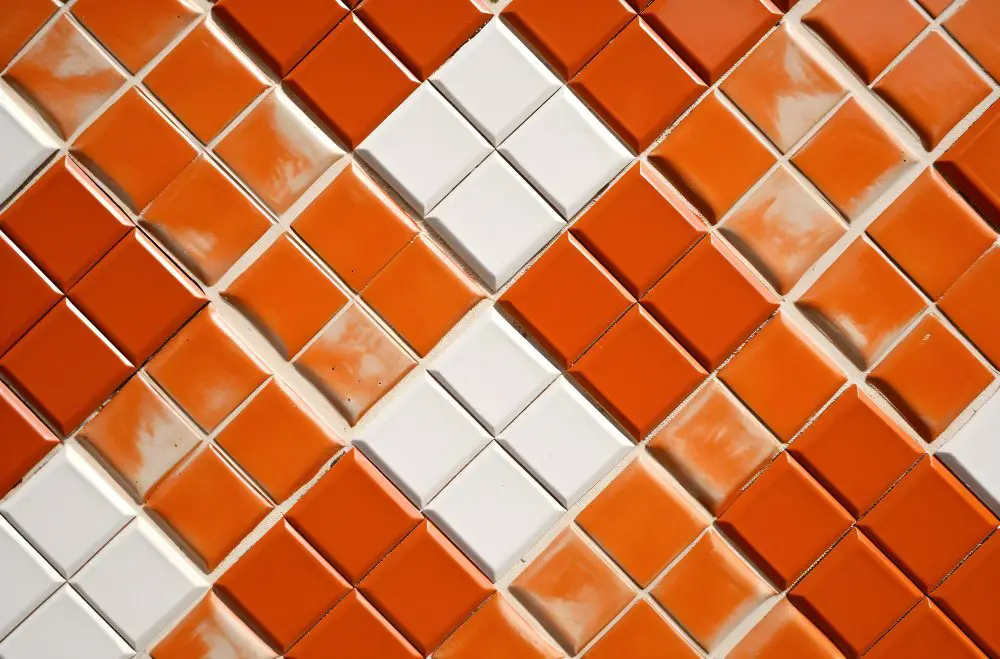 This type of backsplash is made up of small tiles in various shades and patterns, creating a unique design that complements the rest of your decor. You can choose from warm oranges or bright tangerines to create an eye-catching feature wall behind your sink or bathtub.
The best part about an orange mosaic backsplash is that it's easy to clean and maintain, making it perfect for high-traffic areas like bathrooms. Plus, with so many different tile options available, you're sure to find one that fits your personal style!
Amber Glass Accessories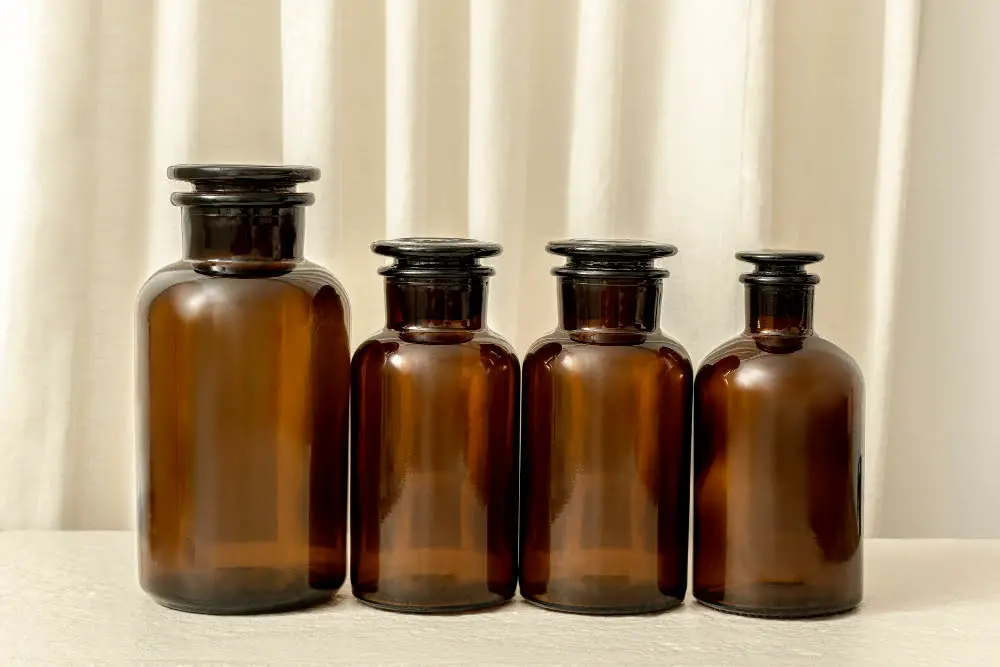 These items can include soap dispensers, toothbrush holders, and jars for cotton swabs or other small items. The warm amber color of the glass complements the orange tones in the room and adds a touch of elegance to your decor.
Amber glass also has a vintage feel that can give your bathroom an old-world charm while still maintaining modern style. Look for amber glass accessories with unique shapes or patterns to add interest and texture to your space.
Orange and White Color Scheme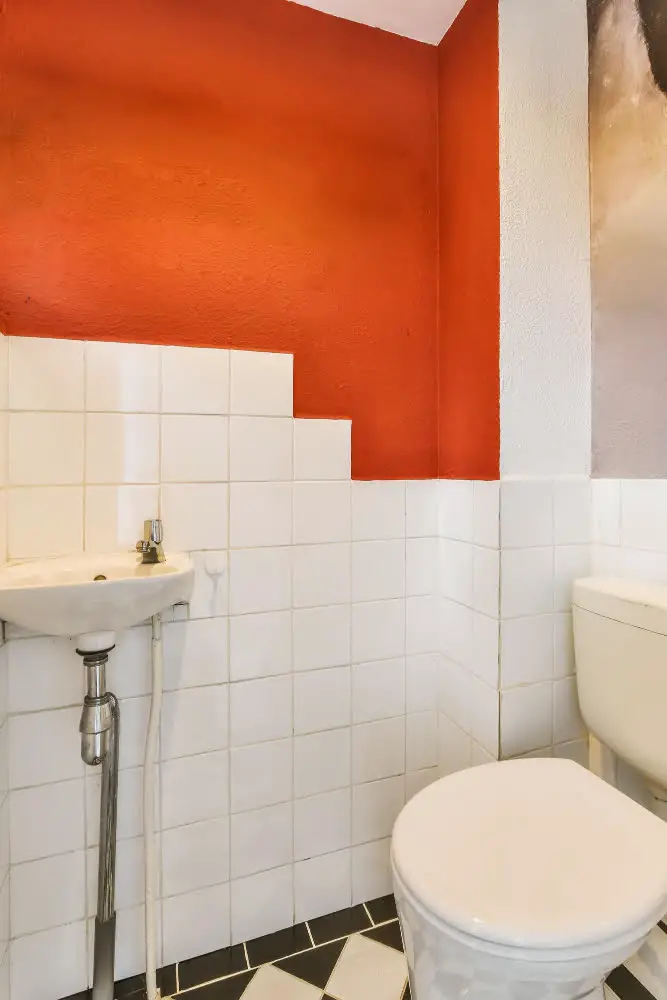 The key to making this scheme work is to balance the two colors in a way that feels harmonious. One approach is to use orange as an accent color, such as with towels, bath mats or wall art, while keeping the majority of the space white.
Another option is to use orange on larger surfaces like walls or tiles but pair it with plenty of white accents for contrast. For example, you could paint one wall in burnt orange and leave the rest of the room white; then add touches of black or gray for depth and sophistication.
Whatever your preference may be, an orange-and-white bathroom will surely bring warmth and energy into your home!
Continue reading: