Last updated on November 11, 2023
Discover innovative presentation night ideas because a unique and stylish setup can transform any ordinary evening into an unforgettable event.
Planning a presentation night? Whether it's for a corporate event, a school project, or a family gathering, the key to a successful evening lies in the details. From the ambiance to the refreshments, the technology to the seating arrangement, every element plays a crucial role.
This article provides a comprehensive guide to organizing an unforgettable presentation night, offering practical tips on everything from creating an engaging presentation to choosing the right decor. Dive in to discover how to make your presentation night a resounding success.
Movie-Themed Presentation Night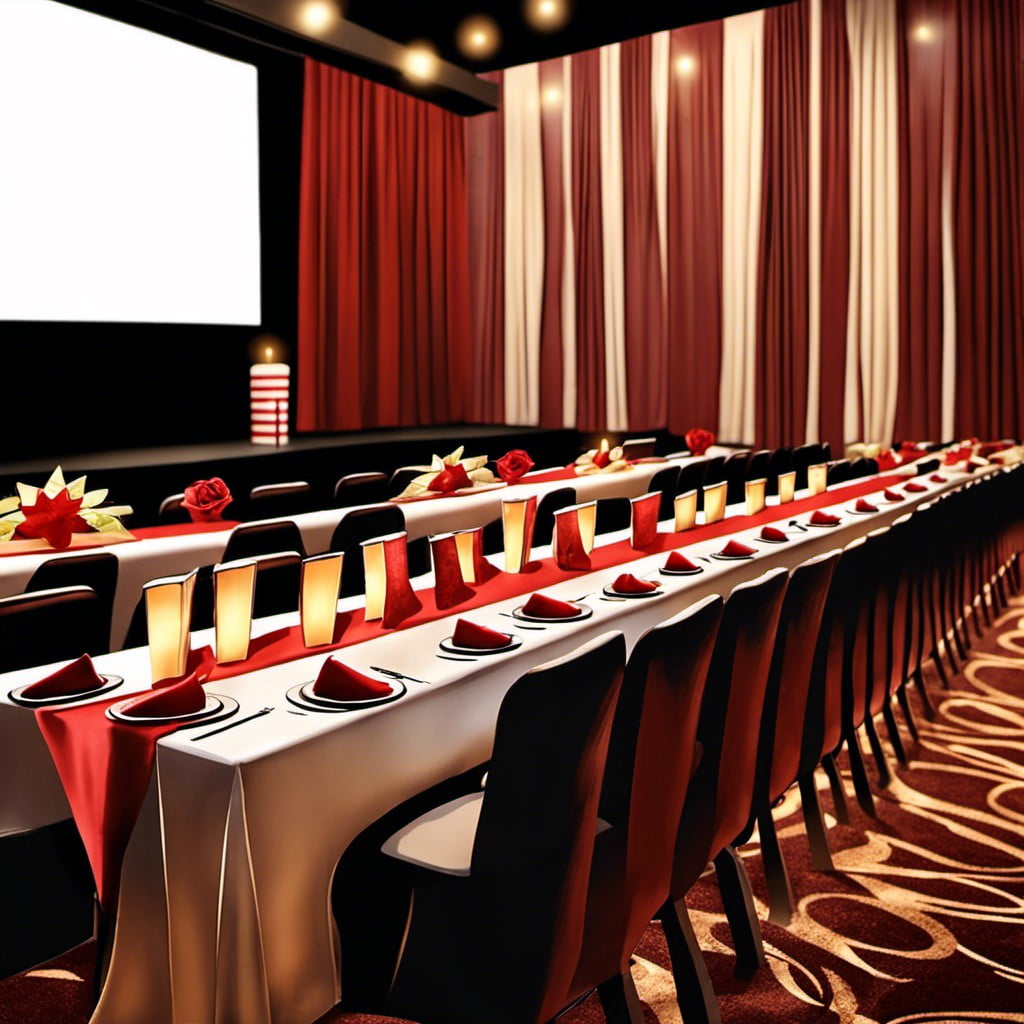 A breath-taking strategy to make the occasion memorable hinges on selecting a genre that resonates with most, be it a pulsating horror theme or a feel-good romantic night.
Anchor your setup to this genre – imagine draped red velvet for a vintage classics screening or neon signs for an uncanny sci-fi rendezvous.
Draft trivia questions related to the movie or genre to keep the conversations flowing, whilst offering prizes to pump up the fun.
A popcorn station and soda bar are classic must-haves.
For the ultimate cherry on top, consider movie-themed costume contests.
Deviating from the cinema – but sticking to the theme – could involve presentation stages that resemble set pieces to increase immersion.
Remember, the key to success lies not in the grandeur but in attention to detail, right from the movie selection to themed décor and attendee engagement.
Cooking Demonstration Night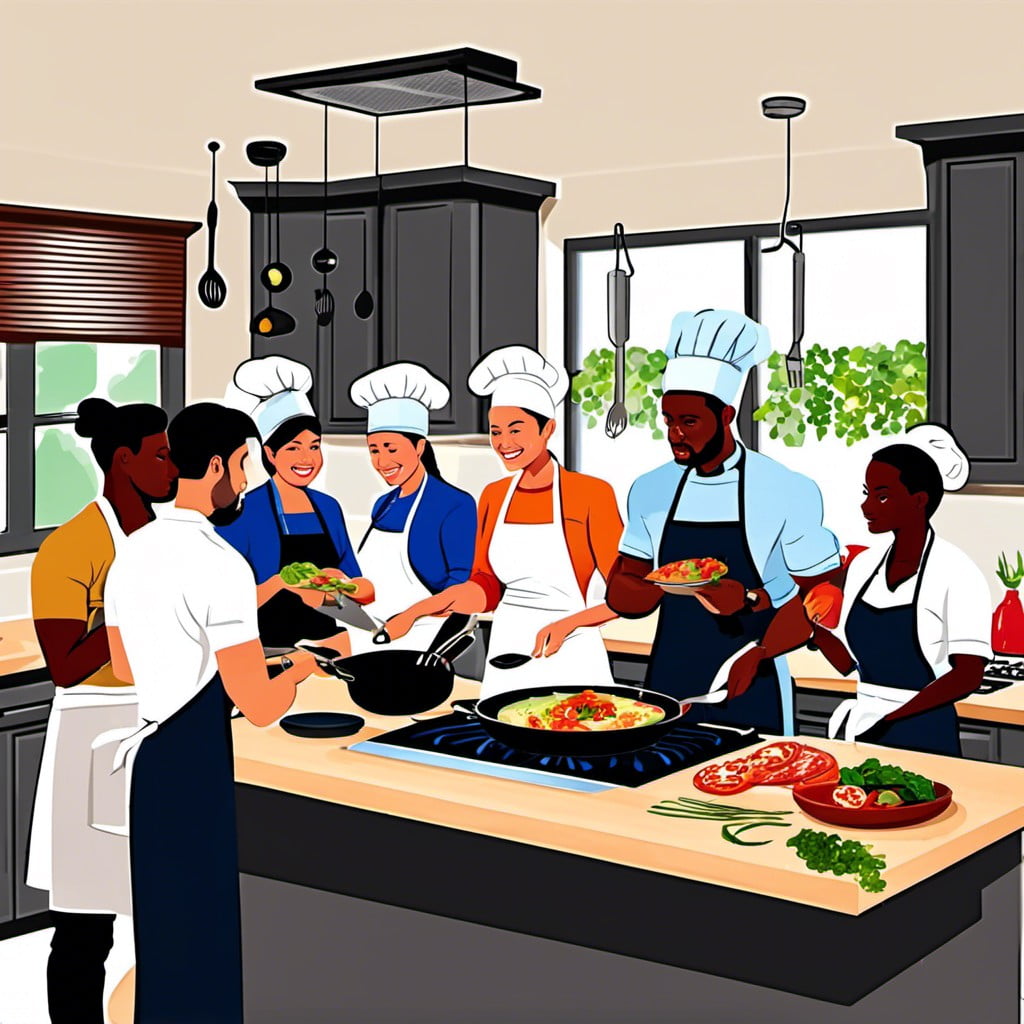 To maximize the perfection of your Cooking Demonstration Night, consider the following points.
1. Engage a professional chef or experienced home cook. They can explain tips and tricks and answer questions attendees might have, providing real-time learning opportunities.
2. Decide on a cuisine or dish category. This could range from dessert baking to sushi making, depending on the interest of your group.
3. Ensure a suitable set-up. Have a clear area where the cooking demonstration will take place, with a good viewing angle for everyone.
4. Include a live tasting for an interactive experience. Not only will attendees learn cooking skills, but they will also get to enjoy the dishes.
5. Consider handouts or digital materials with the recipes and key points from the demonstration. This means everyone can try their hand at cooking these dishes at home.
6. For large groups, use audio-visual equipment. It helps to ensure the demonstrator is seen and heard by everyone.
Ensuring these points are taken into consideration enhances the effectiveness of your Cooking Demonstration Night by providing an engaging, interactive, and educational event.
Cultural Heritage Night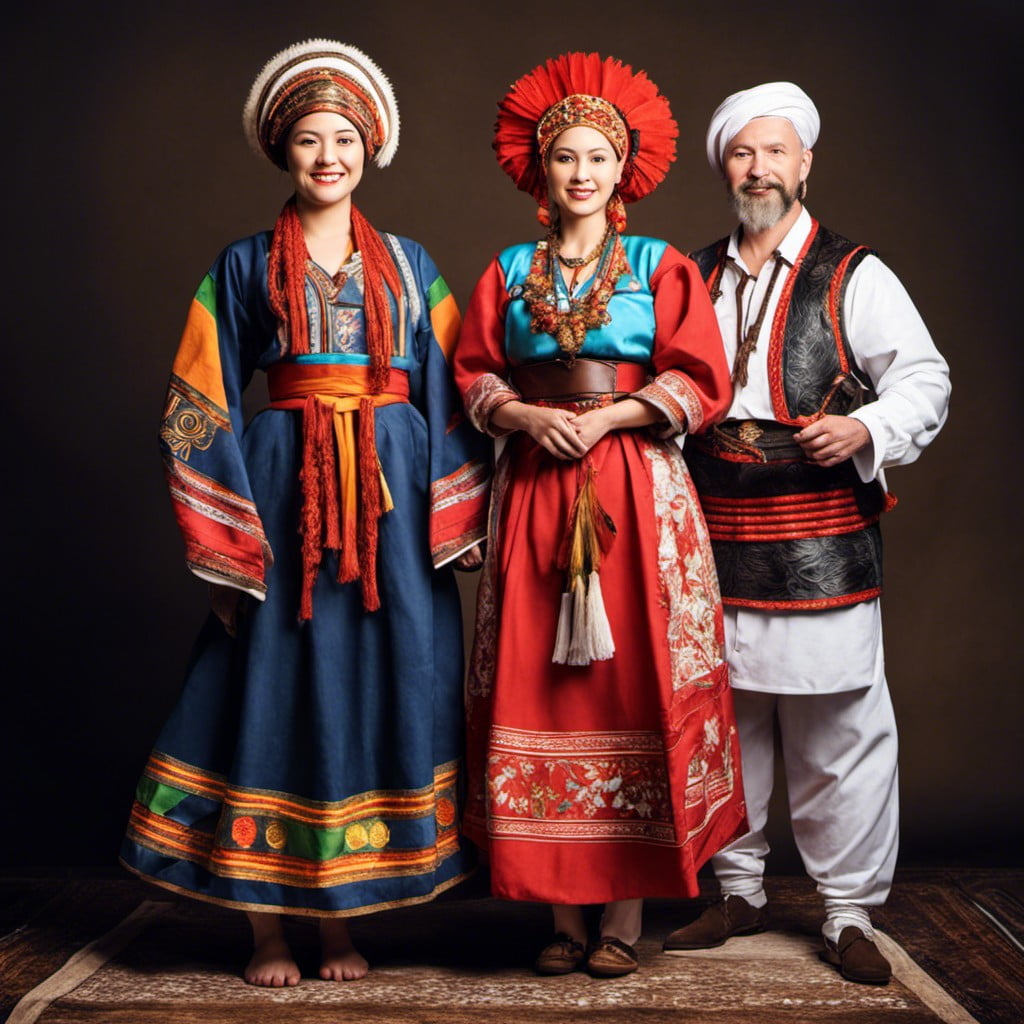 A Cultural Heritage Night can be an incredibly enriching experience for all. This evening centers on the celebration and knowledge-sharing of diverse cultures. Here's how to make it a success:
1. Encourage Participation: Invite participants to share unique aspects from their culture such as language, customs, art, and tradition. It could be a live demonstration, a prerecorded video, or a speech.
2. Food and Drink: Consider featuring traditional cuisines from various cultures. This can be a tasting of foreign dishes, wine samplings, or dessert treats that tie in with each culture.
3. Entertainment: Traditional songs, dance performances, and theatre acts are wonderful ways to glimpse into cultures. The inclusion of international music, costumes, and rituals will add authenticity.
4. Gallery Display: From clothes and jewelry to artifacts and historical relics, presenting objects of cultural significance offers a tangible understanding and appreciation of various cultures.
5. Interactive Sessions: Providing guests with a participatory experience such as workshops, language learning zones, or traditional games, engages attendees more intimately with foreign cultures.
Through these elements, a Cultural Heritage Night becomes an educational and engaging event, interweaving the rich tapestry of global traditions and cultural heritage right in your own living room.
TED-Style Talks Night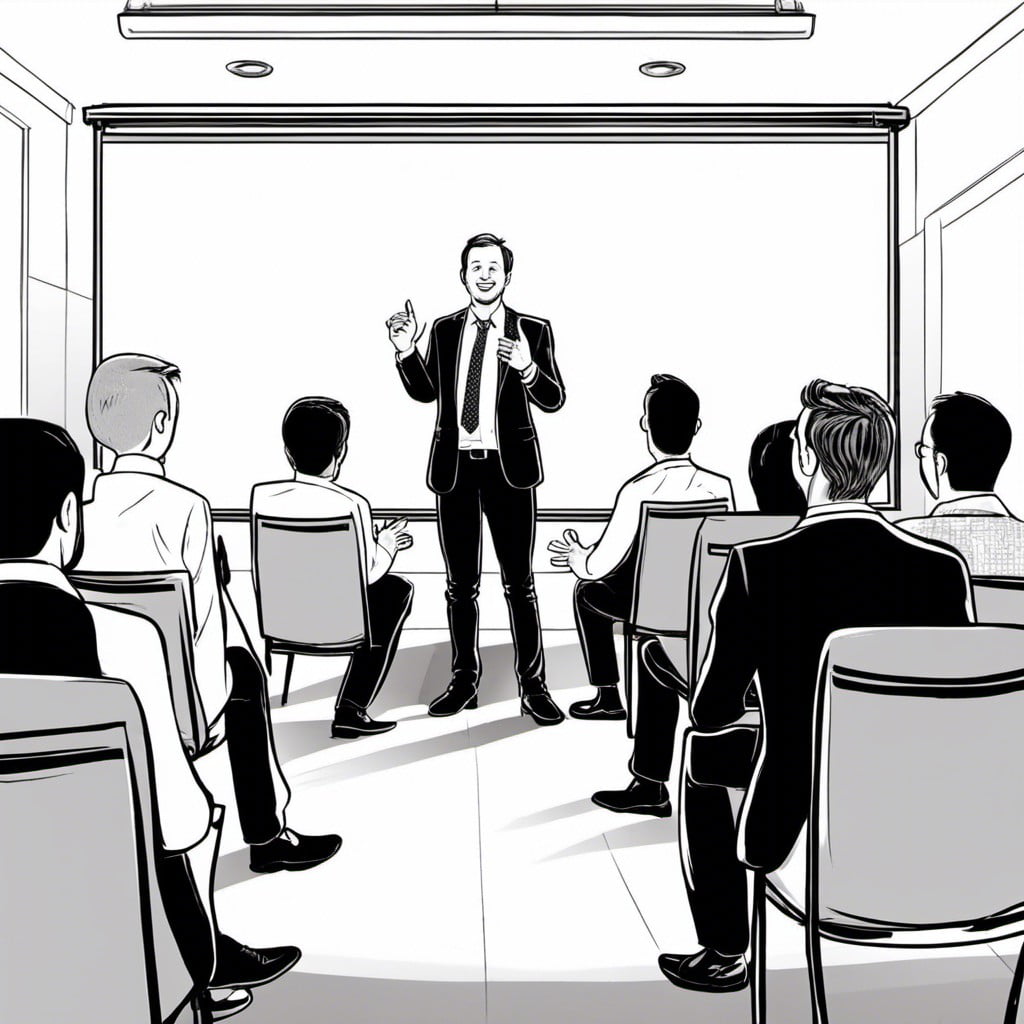 For this engaging experience, one would need to structure the event in a series of short, prepared speeches that are informative, insightful and often captivating. Here are a few key points to keep in mind:
Talks should not exceed 18 minutes – a time frame proven to be effective for retaining audience attention.
Subjects can encompass a broad array of topics, from technology and design, to science, art and global matters. Be sure to foster diversity and richness of content.
Emphasize a narrative or a journey to pique audience interest. Strong personal elements can also make the talk more relatable.
Integration of multimedia elements, such as images, videos, slideshows, or live demonstrations, can enhance the overall delivery.
Every speaker should rehearse rigorously. Regardless of the topic, the importance of eloquent and confident delivery cannot be overstated.
Remember, the goal is to inspire, stimulate thinking and spark conversations among the attendees, tantalizing their intellectual curiosity.
Science Fair Night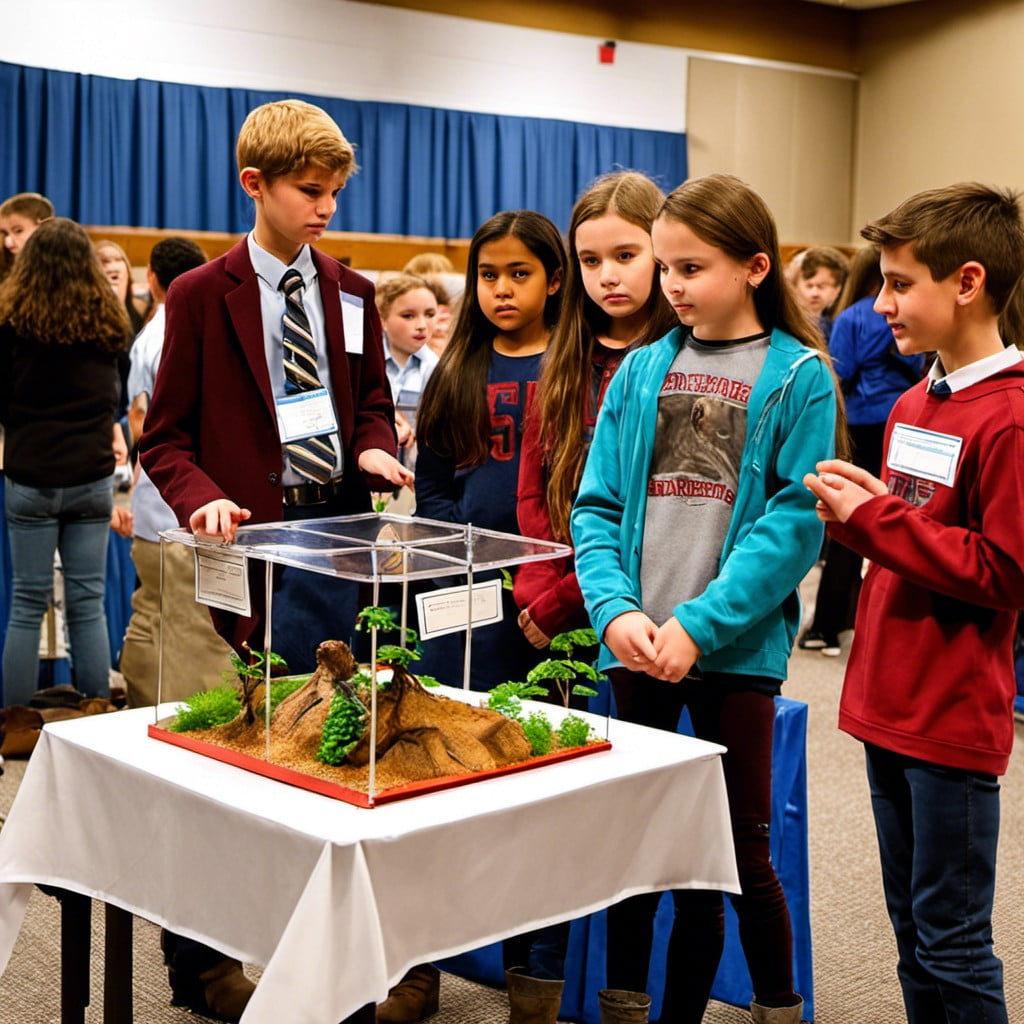 Start by assigning specific home spaces as 'exhibition zones'. Crystal clear terrariums provide a perfect canvas for showcasing captivating experiments! Create different sections for biology, chemistry, physics to keep things organized.
Make biology interactive with DIY microscope slides showcasing plant cells or organisms in pond water. A homemade mini eco-system, a terrarium, can demonstrate how water cycles work.
In the chemistry section, show off some colorful feats like pH level test with red cabbage or homemade lava lamps. Non-Newtonian liquid produced from cornstarch and water can be an easy and fun display.
Physics can be made entertaining with simple marvels like a balloon-powered car or an electromagnet. Optical illusions with mirrors or a homemade spectroscope will enlighten on light physics.
Remember, safety comes first! Ensure all demonstrations are age-appropriate, supervision provided when necessary. Let your home become a wonder-filled science fair that thrills and educates.
Art Exhibition Night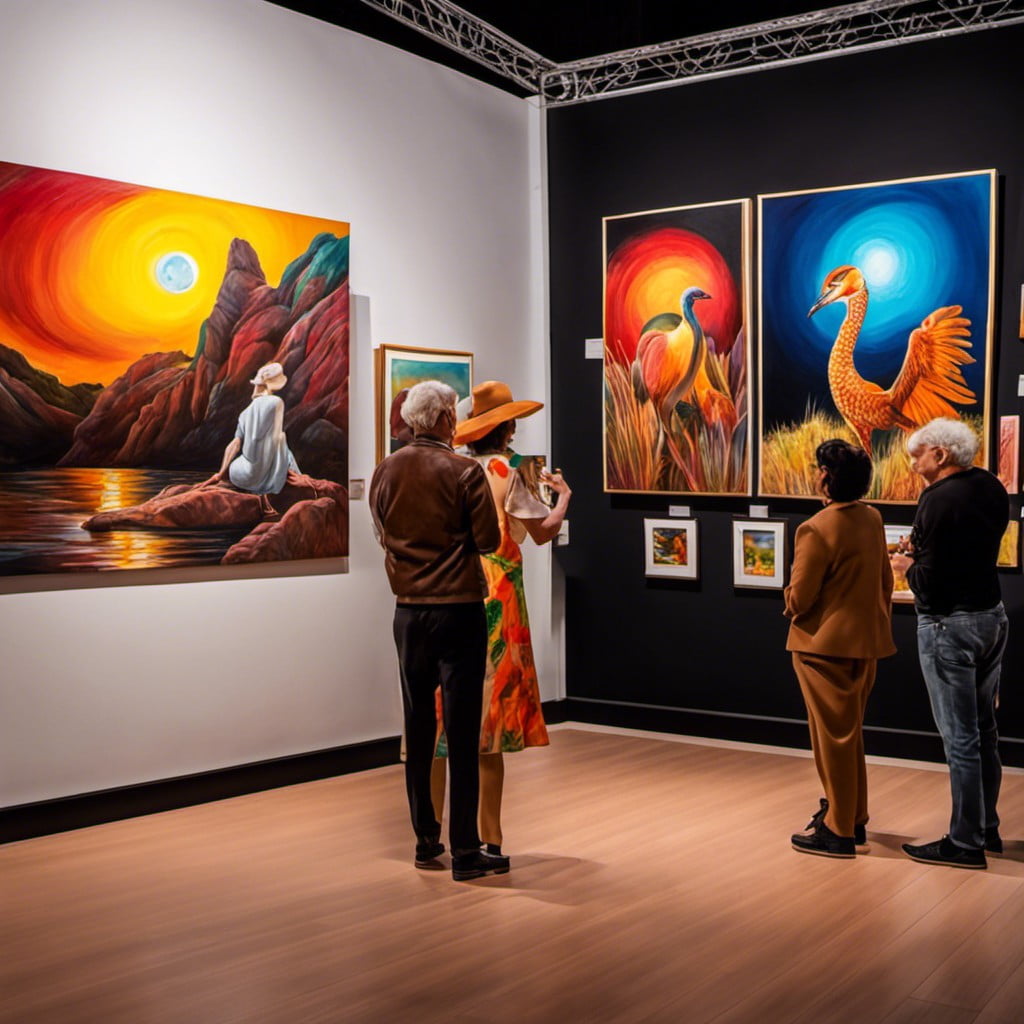 Hosting an Art Exhibition Night allows participants to display their creative abilities. This concept involves curating a collection of artwork to be showcased for attendees.
1. Have artists prepare their pieces in advance.
2. Designate space for each artist to display their work.
3. Offer lighting solutions to highlight each exhibit.
4. Arrange for a brief artist talk about their work.
5. Encourage feedback from attendees.
6. Have art supplies ready for an interactive session.
This event can use various mediums – drawings, paintings, sculptures, or digital art. It's a great way to encourage creativity and foster artistic appreciation and discussion among participants.
Technology Show & Tell Night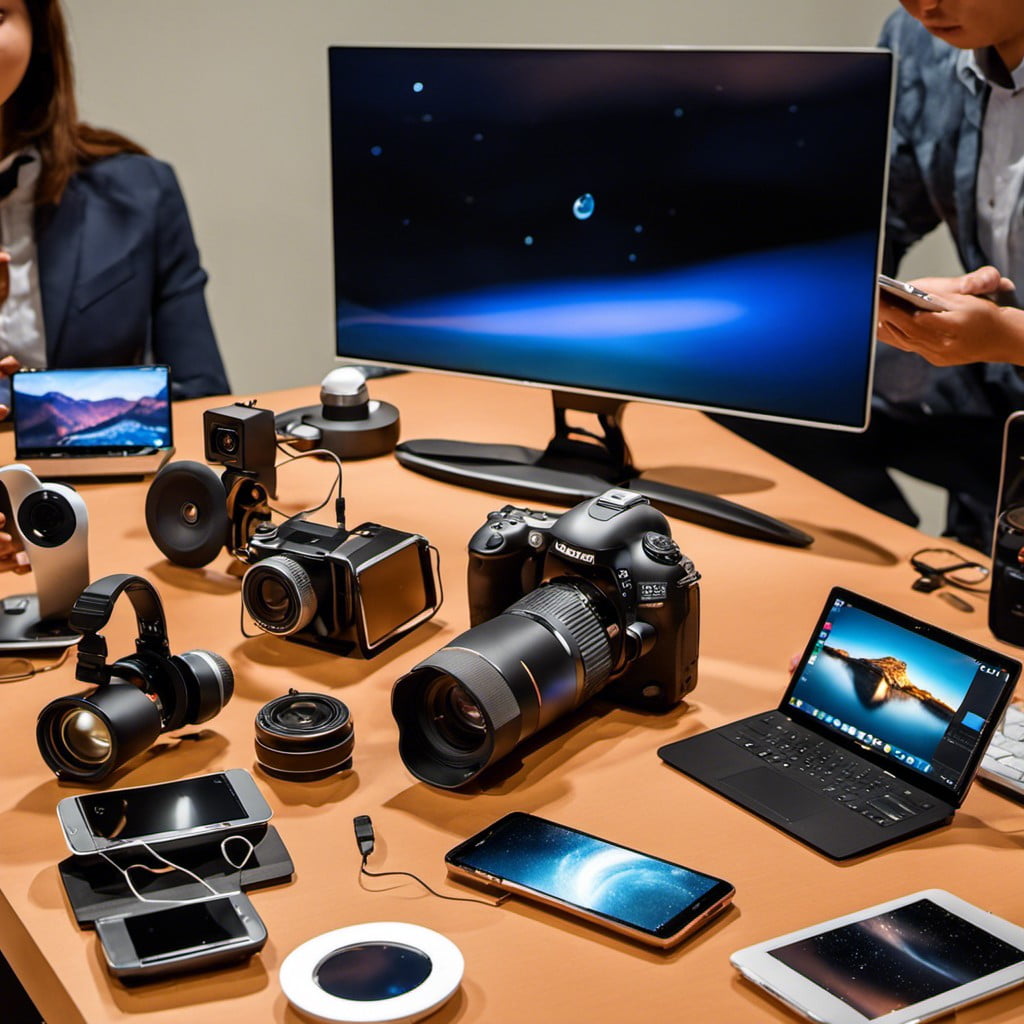 The purpose of this gathering is to allow individuals to showcase interesting and innovative technology they've encountered or are working on. This could encompass digital platforms, physical gadgets, or emerging tech trends.
1. Guest participants can bring along their favorite piece of tech to present. Be it their latest smart-watch or a software they hacked over weekend, the sky's the limit.
2. The concept of 'demo or die' could be implemented where each presenter gets a small timeframe to demonstrate their tech item's uniqueness effectively.
3. Presentations need not be limited to commonly known tech gizmos. This platform encourages to bring light upon undiscovered or under-recognized technology.
4. To avoid monotony, add fun factors like small contests: 'Guess-the-gadget', 'Most innovative tech of the night', 'Best Presentation' could be few of them.
5. Mindfully considering the non-tech savvy audience, presentations should aim to be easily comprehensible without the need for technical lingo.
6. An open-ended Q&A session after each presentation would assist in expanding the knowledge base of the group and spark intriguing tech discussions.
Remember, this night is all about facilitating a vibrant tech culture, encouraging learning, and having a technological blast!
Open Mic Poetry Night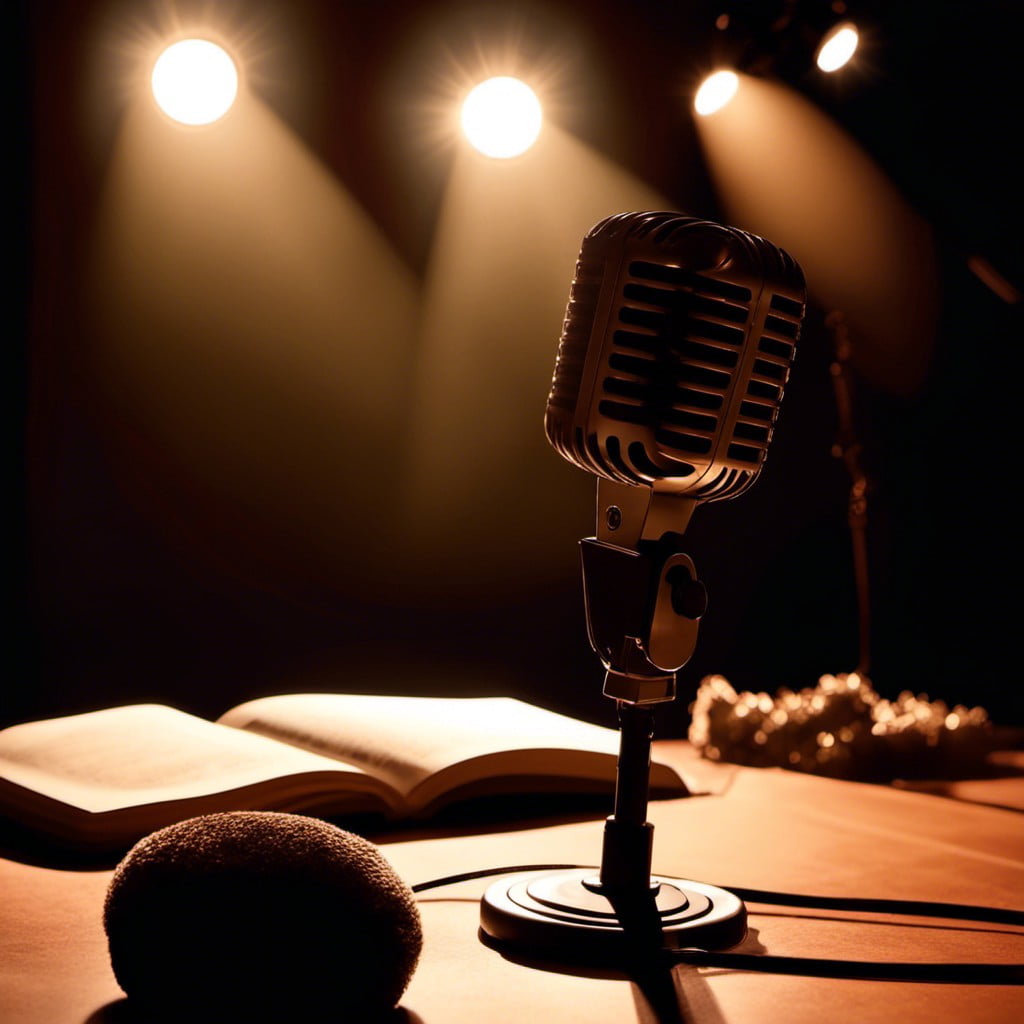 An Open Mic Poetry Night can stir the creative juices, fostering a warm atmosphere filled with rhythmic words and emotion-stirring verses. To ensure success, consider the following points:
Comfortable Environment: Make sure the seating arrangement is cozy and fosters easy listening. Soft lighting and a quiet ambience can enhance the poetry experience.
Timing: Set the time limit for each performing poet, ensuring a fair platform for all.
Open Invitation: Encourage all participants, amateur or seasoned poets, to share their words. An open platform celebrates diversity in expression.
Subject Freedom: Let poets choose their themes, this promotes creativity and originality.
Post-Poetry Interaction: Plan a small break after each performance for discussions, reactions, and appreciation. It nurtures community spirit and constructive criticism.
Audio Equipment: Ensure good quality microphones or amplifying equipment. Every word matters in a poem.
Refreshments: Provide light snacks and drinks. A relaxed audience is an appreciative one.
With these points, an Open Mic Poetry Night can be a memorable event, greatly enriching your presentation night lineup.
Startup Pitch Night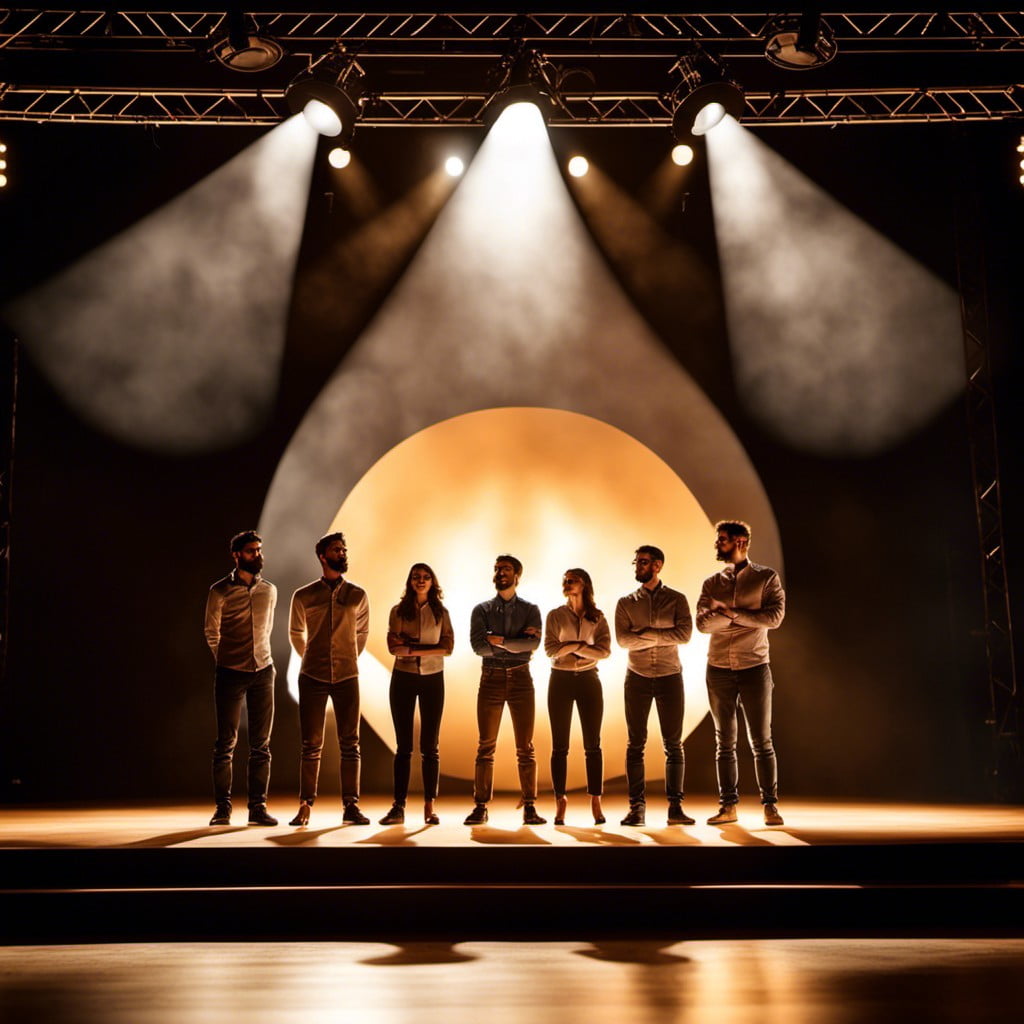 Imagine a room filled with energetic, innovative minds ready to solve real-world problems. This is the power of a Startup Pitch Night. It's a hub of creativity where participants sell their visionary concepts.
1. Participants prepare a short persuasive speech to present their business ideas.
Use of intriguing visuals and prototypes can elevate the pitch.
3. A panel of seasoned entrepreneurs or investors often evaluates the pitches.
Successfully engaging the audience is critical.
It's a unique chance to get invaluable feedback and funding for startups.
Provides a platform for networking with like-minded people.
Even those who come as spectators can gain inspiration and insights.
There's an electric vibe that's unmistakably attached to a Startup Pitch Night, making it an exciting theme for any presentation evening.
Health & Wellness Seminar Night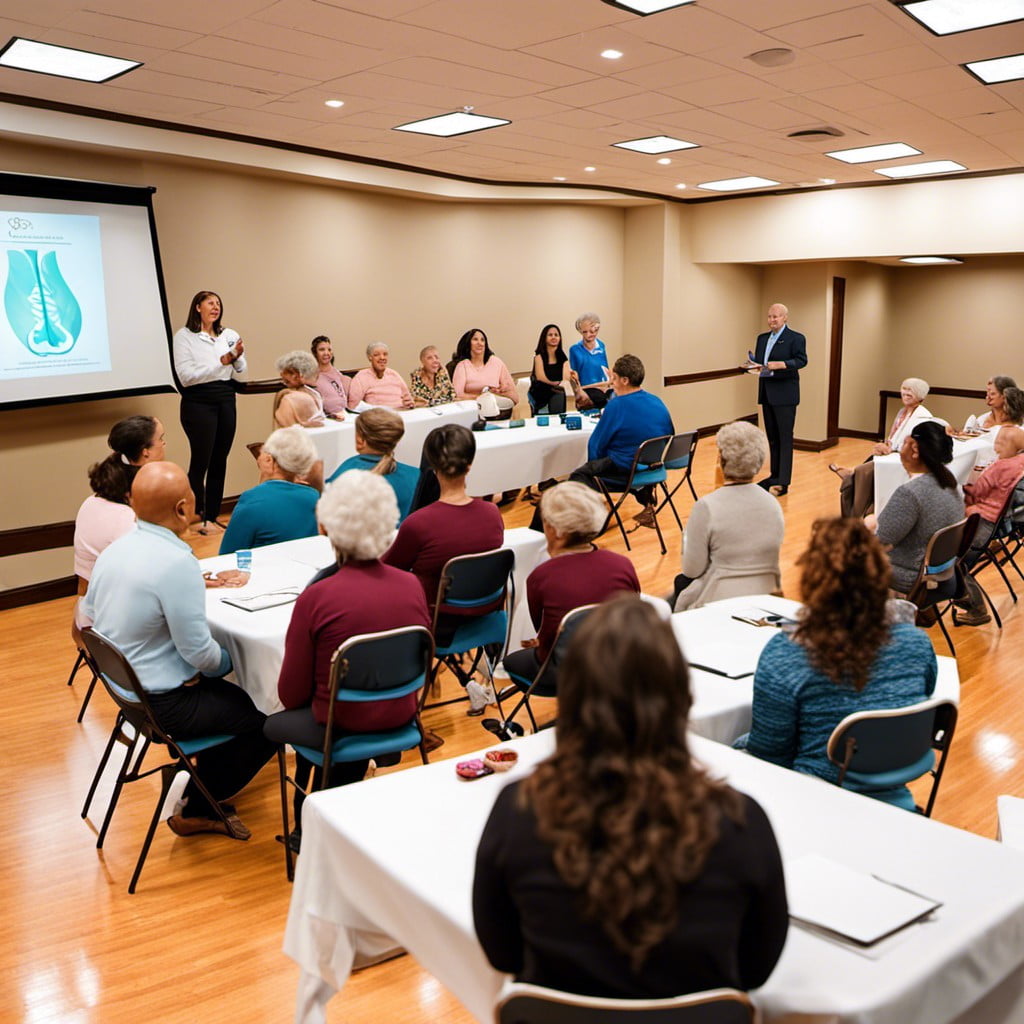 Consider inviting health professionals such as nutritionists, fitness trainers, mental wellness advocates, and even general practitioners to share their expertise. They can address topics such as healthy eating, effective exercise regimens, stress management techniques, and importance of regular health checkups. Demonstrations and interactive activities can add a fun yet informative element to the night. For instance, a yoga instructor might guide a group through basic poses, or a cooking expert might demonstrate how to prepare a nutritious meal.
Prepared handouts containing tips and resources for additional learning are also beneficial for audience engagement and post-event reference. Remember, the aim is to inform and inspire attendees to take proactive steps toward their personal health and wellness.
Book Club Meeting Night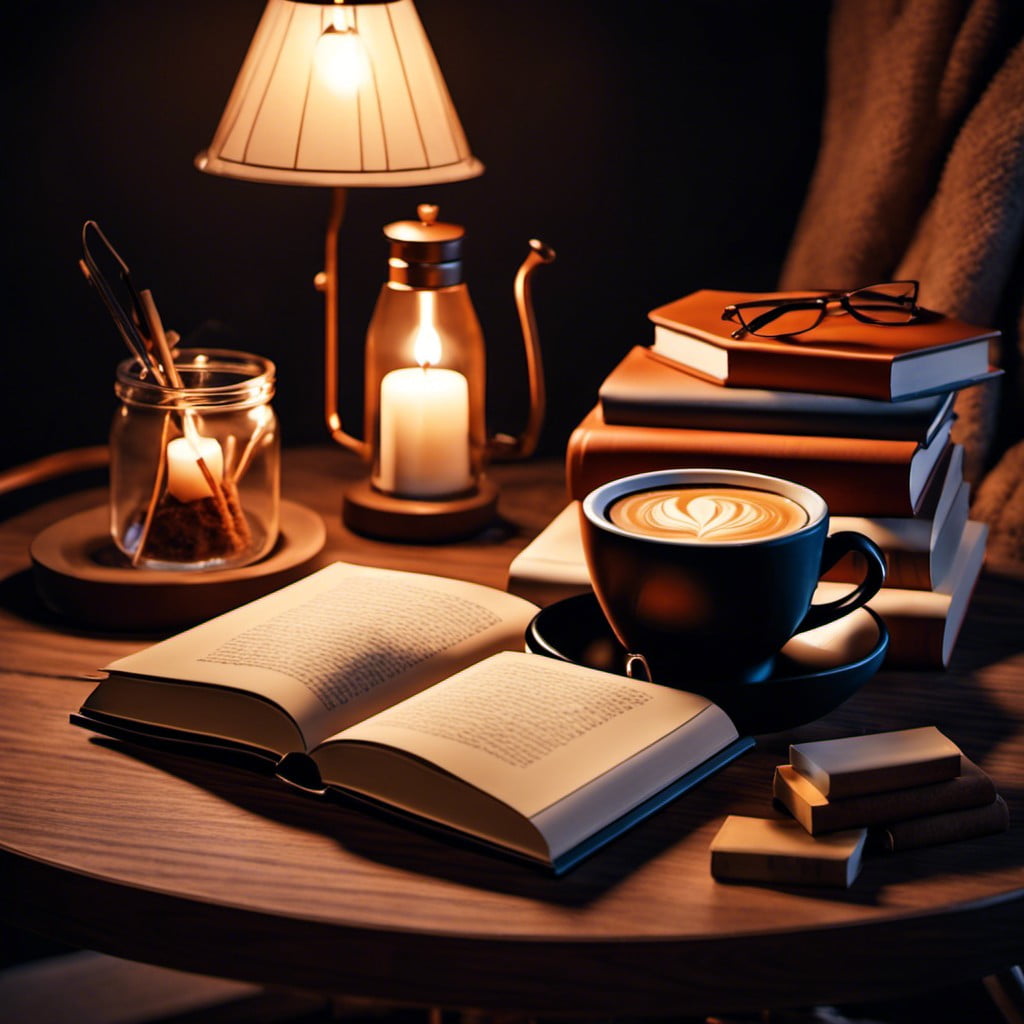 Hosting a Book Club Meeting Night can be a superb way to spark intellectual conversation and foster deeper friendships. Start by selecting a book that caters to varied interests. Consider novels, biographies, non-fiction, or self-help books to ensure everyone can contribute to the discussion.
Make the evening interactive and engaging by preparing discussion questions. These questions can focus on the book's themes, character development, plot twists or the author's writing style. This stimulates a dynamic discussion and helps everyone appreciate the complexities of the literature.
Set a cozy ambience for your meeting. Consider a comfortable seating plan, soft lighting, and background music. Refreshments always add a thoughtful touch – perhaps tie this into the theme of the book for that extra flair. This not only reflects the book's personality but also provides a gastronomic experience to your guests.
Also, allow everyone to share their thoughts about the book. Encourage different viewpoints and respectful debate. This makes for a richer, more rewarding book club experience where everyone feels valued and heard.
Regardless of the book chosen, a book club meeting night can evoke stimulating discussions and create fond memories for all attendees.
Photographers Gallery Night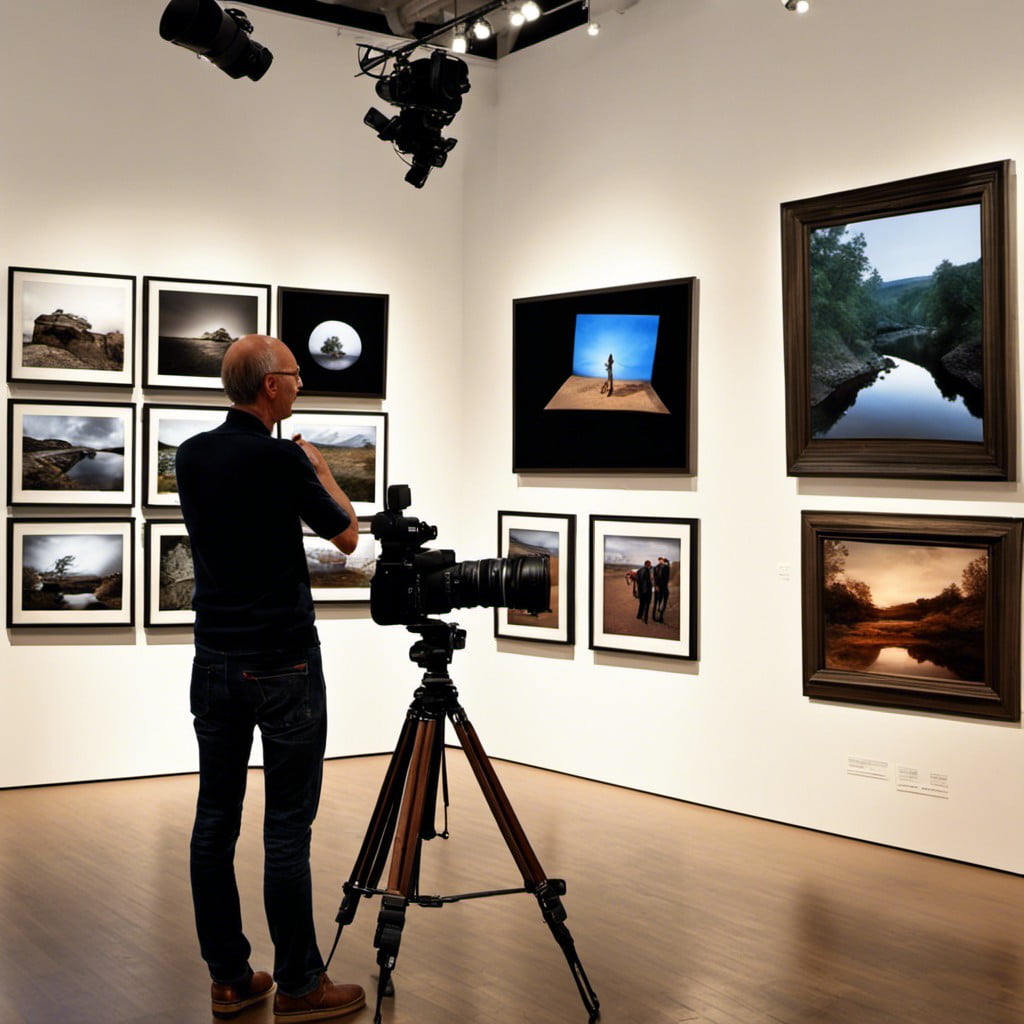 A Photographers Gallery Night is all about showcasing talent through lens-captured moments. It's a celebration of the ability to tell a story through a single frame. Here's how to go about it:
1. Select a Theme: This will unify the works and guide your participants on what photos to prepare and present. There are various themes you can explore such as street photography, wildlife, portraits, or abstract art.
2. Set Up: Convert a room into a gallery. Photos can be hung on the walls, placed on easels or, for a unique twist, projected onto a blank wall. Don't forget about lighting; photographs need good illumination to breathe life into them!
3. Audience Engagement: Encourage photographers to share the stories, inspirations or techniques behind their photos. This will give attendees a deeper appreciation of their work.
4. Interactivity: Organize a live voting for 'Best Photograph'. This adds an exciting competitive element to the mix.
5. Learning: Arrange mini-workshops on photo editing or tips on improving photography skills.
In essence, a Photographers Gallery Night is a feast for the eyes, a chance to absorb different styles, techniques, subjects, and impressions, providing a platform for discussion, education, and appreciation of the art.
Music Performance Night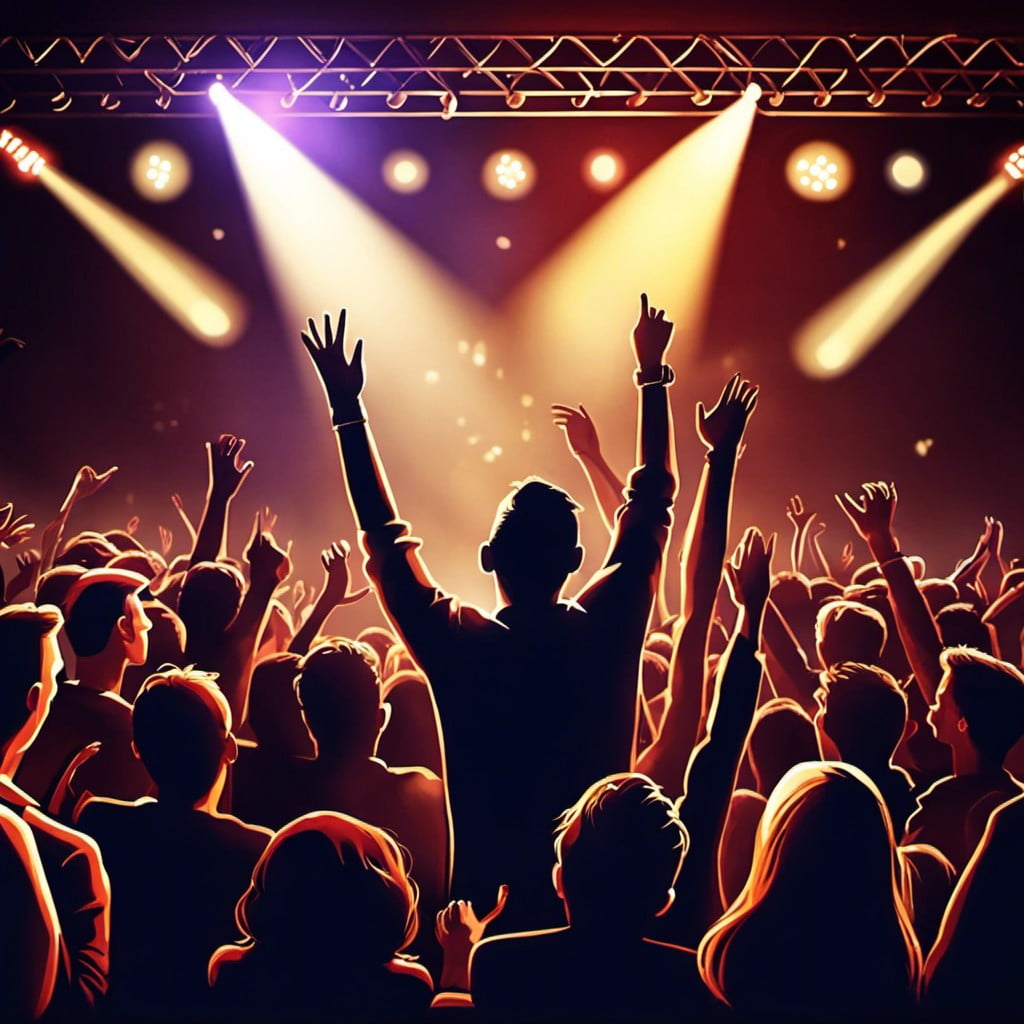 Ready to add a melodious touch to your nights? Here's how to turn it into a harmonious haven.
1. Performers Lineup: It's essential to choose engaging performers who play different types of music to cater to diverse tastes. It could vary from a soulful solo singer to an energetic band performance.
2. Setup: For pure acoustic bliss, concentrate on the acoustic setup. A bare minimum of a sound system, microphones, a stage, and proper lighting are essential.
3. Seating & Space: Design the venue space wisely. Offer comfortable seating arrangements and leaving ample space for those wishing to dance, taking into account safety regulations.
4. Rehearsal: Scheduling a rehearsal prior to the performance can help iron out any technical glitches and time the performances accurately.
5. Refreshments: Keep a variety of light refreshment options that allow the audience to enjoy the music without interruption.
6. Invitations: Create and distribute catchy invitations specifying the date, time, and venue to gather an appreciative audience.
Embrace the rhythm and surely, you'll have an unforgettable night.
DIY Craft Workshop Night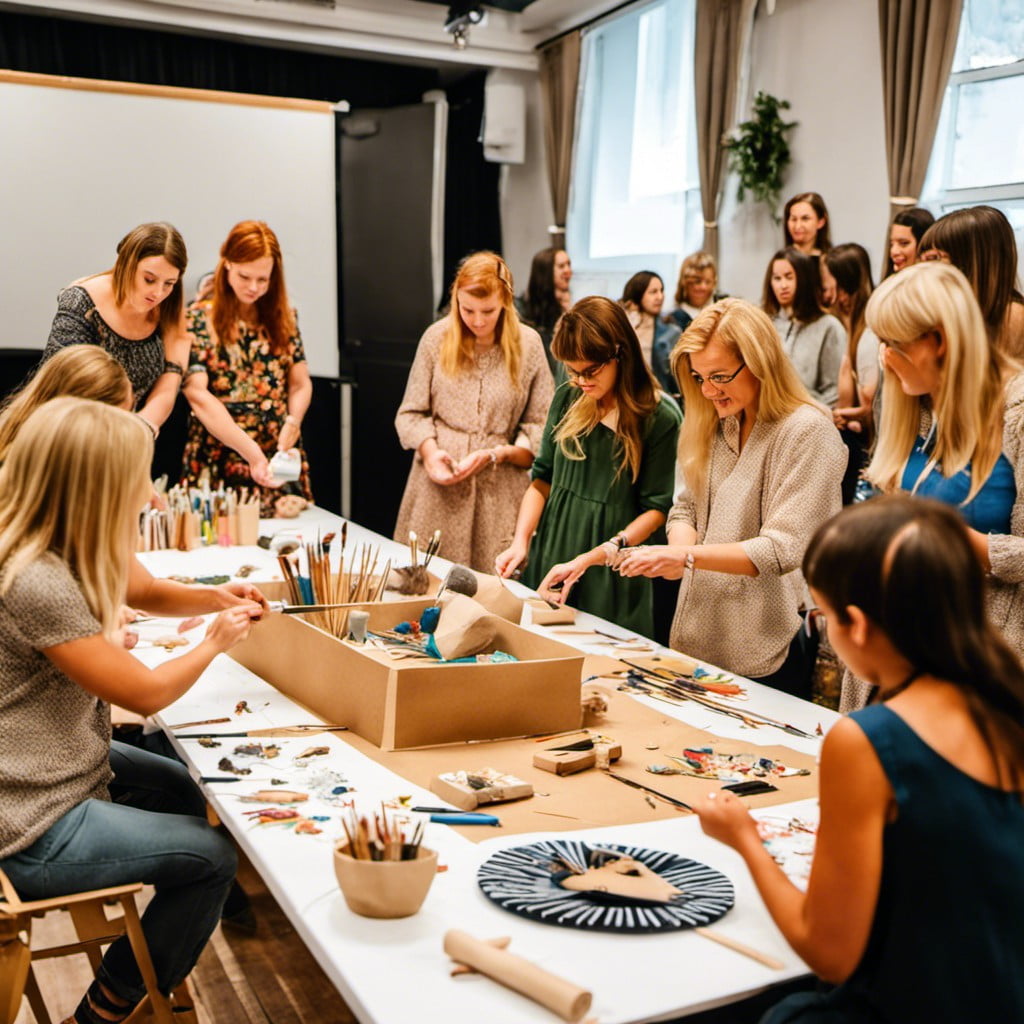 A craft workshop night allows for a hands-on experience where participants can indulge in the joy of creating something beautiful and practical. The best part is that there's no limit to what you can make in such workshops. Here are some ideas to get you started:
1. Paper Mosaics: A simple yet effective craft that can create stunning artworks. All you need is some different colored paper, scissors, and glue.
2. Candle Making: This craft not only results in beautiful handmade candles but also leaves your space smelling divine. Wax, essential oils, and a sprinkle of creativity are all you need.
3. Sewing or Quilting: A timeless skill with endless possibilities. It could range from making small items like pot holders or coasters to bigger projects like quilts.
4. Botanical Prints: This involves using actual leaves and flowers to create amazing prints on paper or fabric. A fun way to bring nature indoors.
5. Beading: From gorgeous jewelry to decorative home items, the humble bead offers significant scope for design and creativity.
Just remember, provide every participant with all required crafting tools, enough space to work comfortably, and a friendly atmosphere to promote sharing of ideas and social interaction.
Fashion Show Night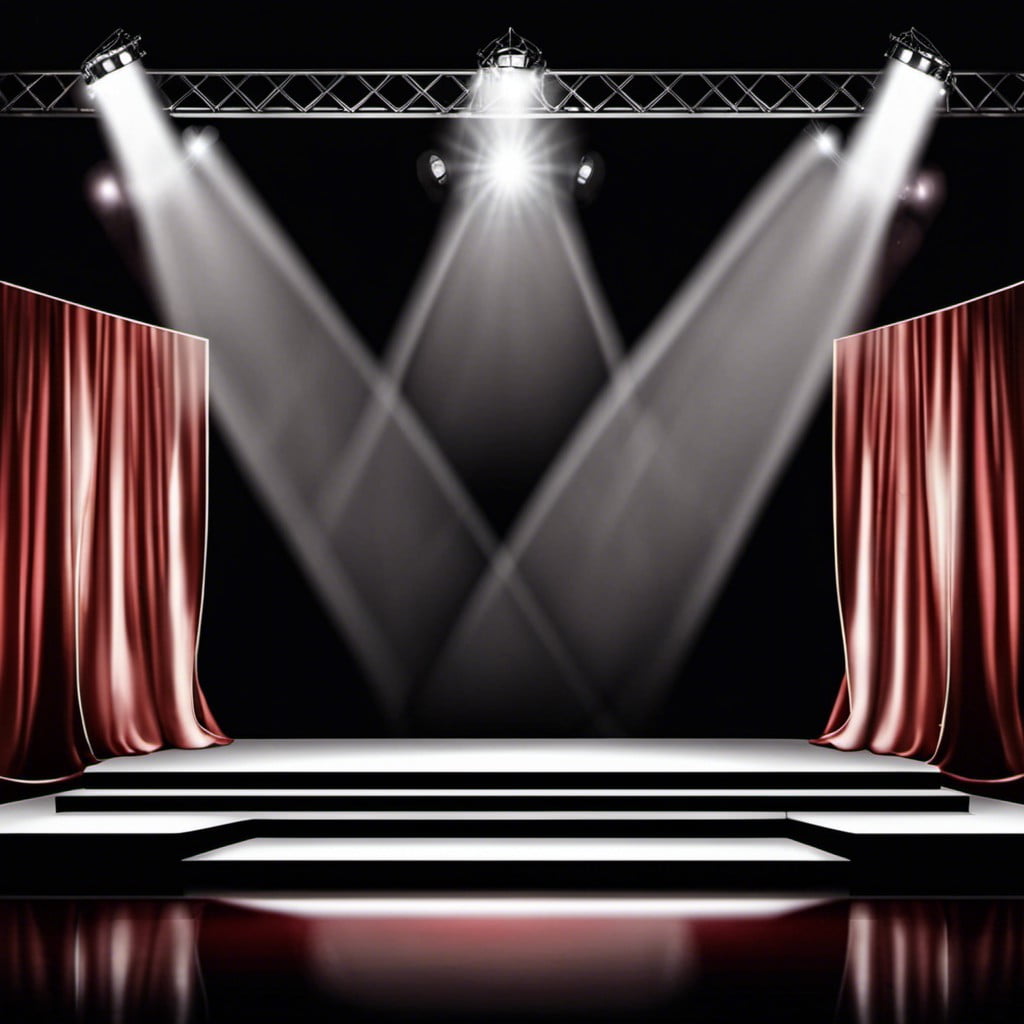 Featuring the latest seasonal trends or timeless classics, Fashion Show Night provides a platform for fashion enthusiasts to display their creative acumen. From curated collections to ingenious DIY outfits, it's an evening bright with style, creativity and camaraderie.
Crucial considerations for the event:
Choosing a Theme: Opt for something broad like 'Retro Rewind' or 'Future Fashion', allowing for creativity within the structure.
Runway Arrangement: Depending on the space, form an extended, narrow path or even a circular walkway.
Backstage Management: Ensure a designated dressing area with mirrors, good lighting, and clothing racks.
Lighting and Music: Highlight the models and garments effectively while setting the mood with appropriate music.
Rehearsals: Conduct trial runs to cohesively coordinate timing, movements, and transitions.
Remember, the aim is broader than stylish expressions. It's an exercise of skills beyond fashion design, touching upon event management, and teamwork too.
Historical Reenactments Night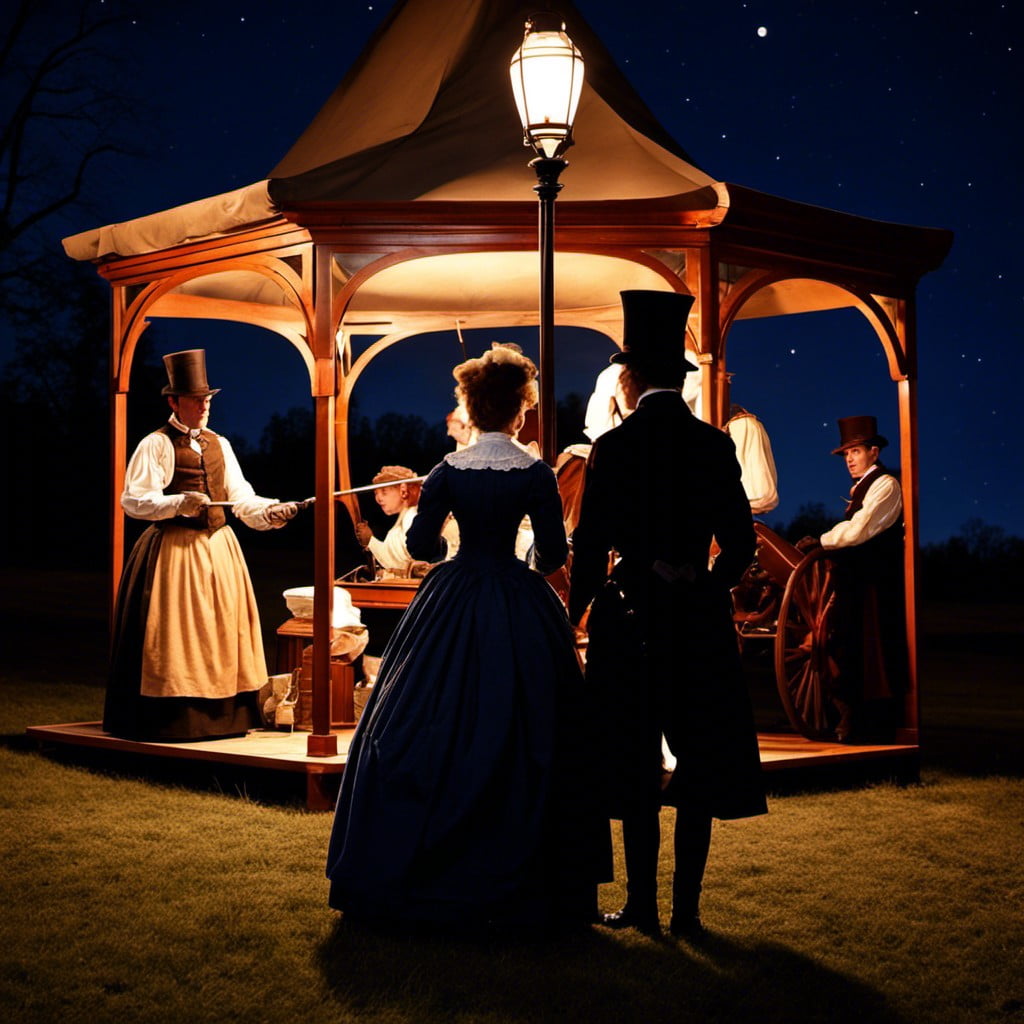 The key to a successful evening of historical reenactments lies in meticulous planning. Begin with a specific timeline or event to focus on. The authenticity, creativity, and overall quality of your reenactment can be made richer by researching the clothing, language, food, and customs of the targeted era.
Here is a simplified process:
Research: To be accurate and convincing, learn about the chosen era's daily life, fashion, food, and culture.
Costume Design: Based on your research, put together costumes that reflect the period's style. Renting from a costume shop is an option if crafting isn't your strong suit.
Props & Scenery: Utilize relevant props and backdrop elements to fully immerse your guests in the historical setting.
Script and Casting: If you opt for a story-based reenactment, create roles for your guests. Write a loose script to guide the evening's events.
Food & Drink: Solidify the evening's authenticity with period-accurate dishes and cocktails.
Practise: A quick rehearsal helps ensure everyone is familiar with their roles and the schedule of events.
Remember, the aim of your night isn't to deliver a history lecture but to provide a fun, engaging experience that creatively showcases a snapshot of the past. Enjoy the journey of time travel!
Sustainable Living Workshop Night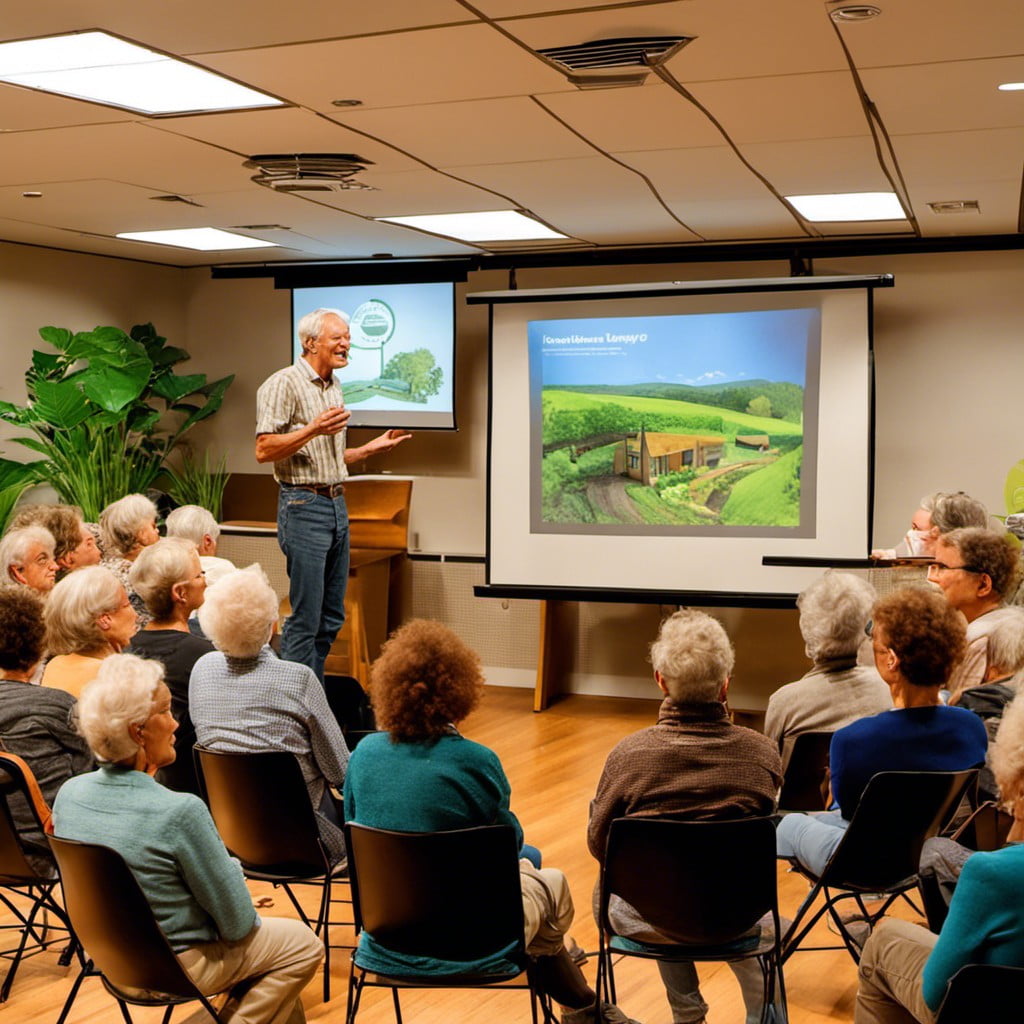 During this interactive session, everyone can explore practical ways to live more sustainably. It can be a platform for learning about eco-conscious behaviors and ideas such as:
Home Energy Efficiency: Discussing methods to reduce electricity usage, from using energy-efficient appliances to practices for heating and cooling homes.
Waste Minimization: Covering recycling etiquette, and exploring the idea of composting and reducing plastic usage.
Water Conservation: Explaining the importance of water-efficient practices within homes, such as fixing leaks and using low-flow fixtures.
Organic Gardening: Demonstrating how to start a small home garden, which reduces the reliance on store-bought food and adds interesting dynamics to home cooking.
Transportation: Discussing more sustainable ways to travel, such as car-pooling, cycling, walking and using public transport.
Social Sustainability: It includes strengthening communities by socially responsible shopping, volunteering, and social activism.
Remember, sustainability is not just a trend—it's a lifestyle change that begins at home. Taking action on some of these points can truly make a difference to our planet and future generations.
Comedy Skit Night
Comedy Skit Night can brighten your home environment with laughter and cheer. Let's see how to organize it in a few simple steps:
1. Gathering Material: You don't need to be a stand-up comic for this. Draw from a selection of funny skits available online or from comedy shows.
2. Casting Roles: Additionally, decide who will play what role depending on their comfort and aptitude. Mix it up for a bit of fun.
3. Rehearsals: Practice the skits a few times before the final performance. This aids to reduce hiccups during the actual event.
4. Setting: Transform your living area into a temporary stage for the evening. Use whatever props you need to give authenticity to the roles or settings.
5. Invitations: Finally, create ambiance by involving others – perhaps neighbors or distant cousins via video call.
By combining these steps, you'll have a lively, entertaining Comedy Skit Night right in your own home.
Astronomy Stargazing Night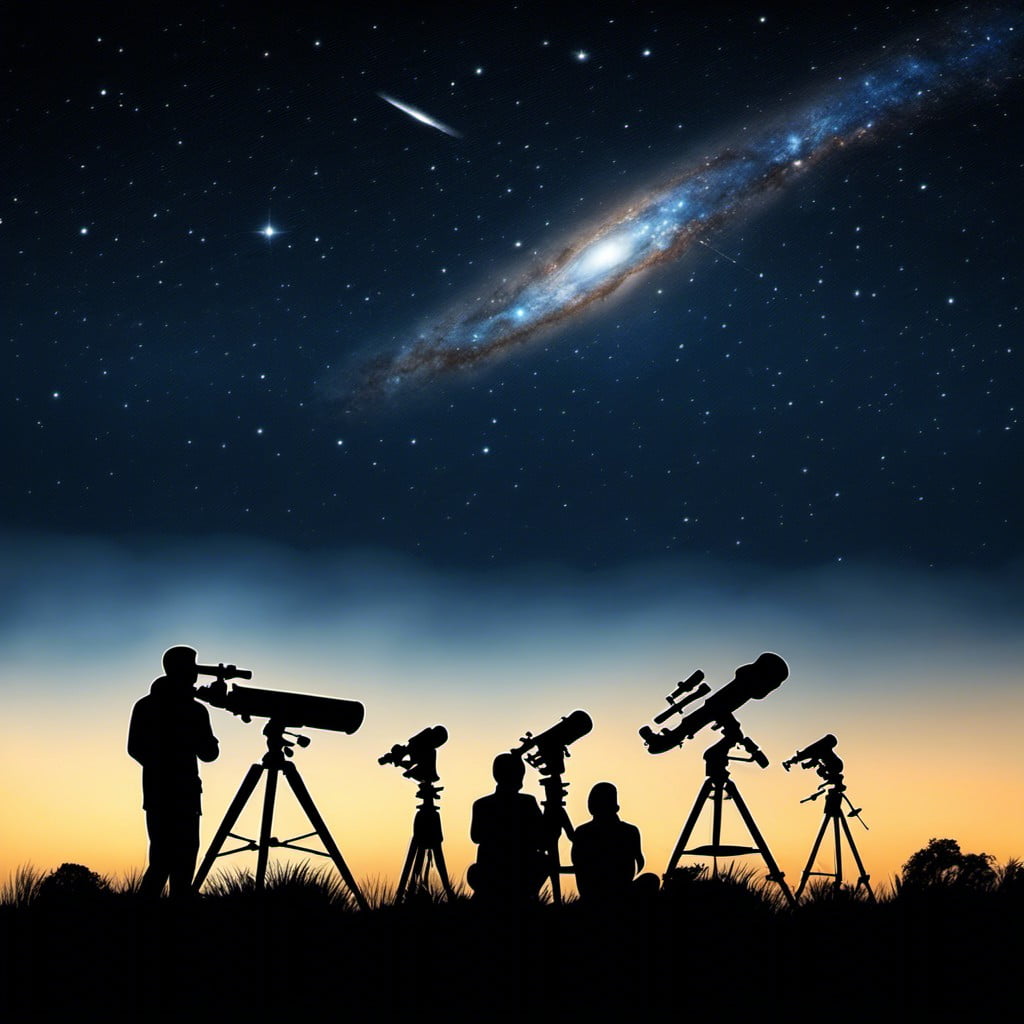 A standout among open-air events, the Astronomy Stargazing Night brings a touch of mystique and awe. For successful implementation, consider these points:
1. Location Selection: Identify a place away from city lights where stars are clearly visible. A public park or garden may serve as an ideal location.
2. Star Maps & Apps: Equip participants with star maps or recommend astronomy apps to make locating celestial bodies easier and more engaging.
3. Telescopes & Binoculars: Encourage bringing along telescopes or binoculars. Create a sharing rotation to ensure everyone gets a chance to view the stars up-close.
4. Expert Guidance: Invite an astronomer or a knowledgeable enthusiast to provide a guided tour of the night sky, pointing out constellations, planets, and notable stars.
5. Moon Calendar: Schedule your stargazing night on a new moon day, when the stars are especially brilliant without moonlight interference.
6. Warm Clothes and Blankets: Advise participants to dress warmly and bring blankets or lounge chairs for comfortable viewing.
By incorporating these steps, your stargazing event promises to be an unforgettable night of cosmic exploration.
Inspirational Stories Night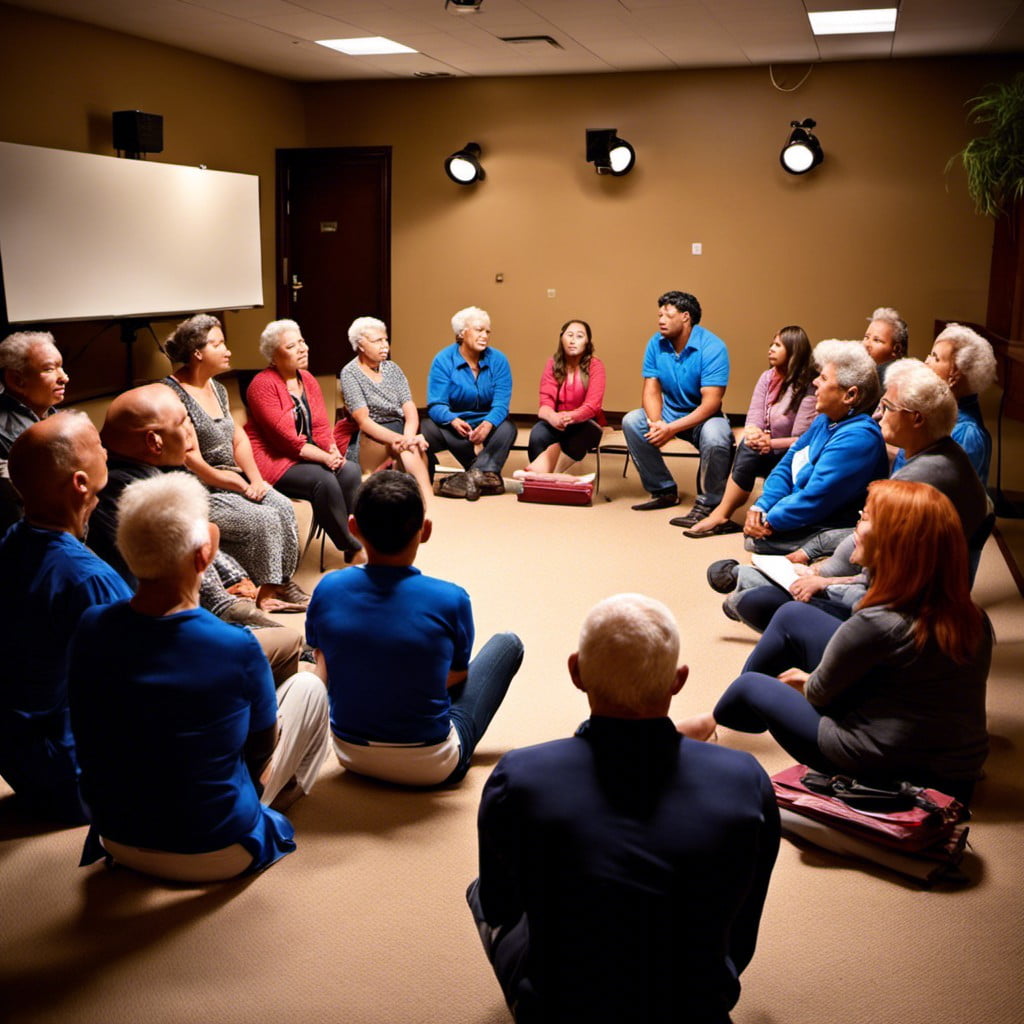 Inspirational Stories Night is an opportunity to truly touch hearts and motivate attendees. Transform your home into a safe haven for soulful nights and thoughtful discussions. Here's a snapshot of how you could create an impactful event:
1. Find a comfortable setting: Arrange seating in a circular format to encourage openness and conversation. Experiment with dim lighting, candle arrangement, and soft music to create a warm and comfy atmosphere.
2. Prepare a few stories: Have a couple of your favorite inspirational stories ready to share. These could be about global influencers, local heroes, or even personal role models.
3. Invite guests to share: Encourage attendees to contribute their own inspiring anecdotes or experiences. This can spark lively dialogue and engage everyone actively.
4. Empathy is key: The essence of an Inspirational Stories Night is to understand, empathize, and be inspired by others. Ensure everyone is respectful and willing to listen.
5. Facilitate reflection: Allow time for individuals to reflect on what they've heard and share how it resonated with them.
So why not seize the opportunity to spark change and spread some positivity at your Inspirational Stories Night?
Continue reading:
Recap