Last updated on September 29, 2023
Is your loved one an avid cyclist and plans to ride even in winter? Here's a guide to the gifts he'll love, and you'll be less worried about his safety and comfort.
Table of Contents
Headlight and Taillight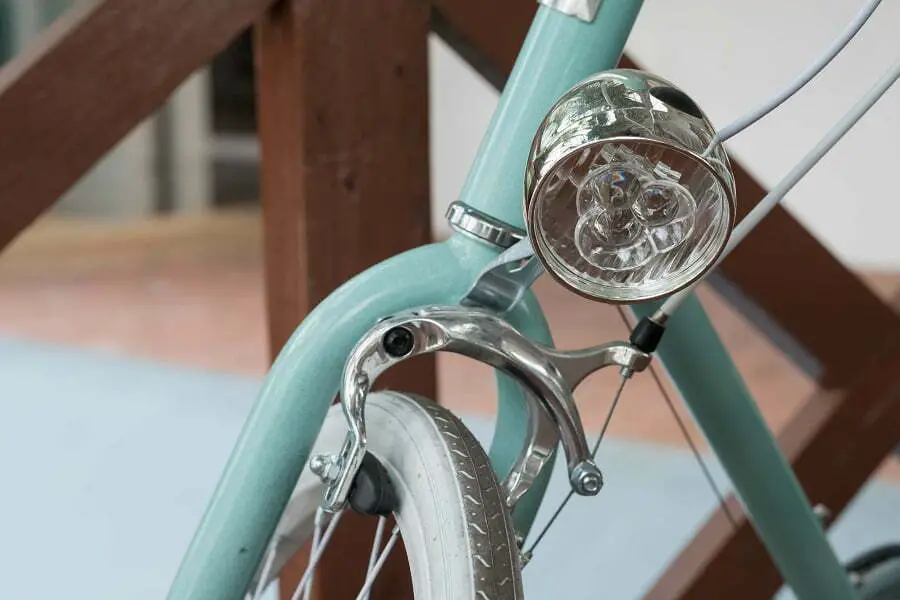 It doesn't matter where you like to ride: on highways, bike paths, or paths in a park or forest, a bright front light and parking lights in the rear will attract the attention of other cyclists, pedestrians, and motorists from afar and help prevent a collision. It is advisable to use lighting equipment at any time of the day, but at night you should not drive without it at all.
Helmet
Abrasions, bruises, and even fractures of the limbs are very painful, but in most cases, they are not life-threatening. But even a minor head injury can have serious consequences. It is desirable to have a helmet for all cyclists, and for extreme riding enthusiasts and those who travel on roads, such protection is vital.
Flask and Bottle Cage
When cycling, dehydration occurs very quickly, especially when pedaling in hot weather. You can also carry a bottle of water in a backpack, but it is not always convenient to carry such luggage with you, and you will not be able to drink while driving.
Pump and Repair Tool Kit
A dirty chain will not only scare everyone around with its grinding but will also significantly reduce the life of the cassette and the system. It's easy to avoid this. It is enough to periodically clean the chain with a brush and treat it with a special lubricant.
Experienced cyclists know that road breakdowns are not uncommon, and a punctured wheel is far from the worst thing that can happen. Of course, if you have a pump and a repair kit (or a spare chamber). For more serious malfunctions, you cannot do without a special set of hexagons and screwdrivers.
Bag for the Frame or Backpack
Where it is more convenient to transport a bicycle repair kit, food for long trips and other useful things on the road is up to you. The bag on the frame will not load the back and shoulders, but more useful little things will fit into the backpack (the main thing is that it has a special mesh for cooling the back).
Sports Glasses
They not only turn any cyclist into a stylish athlete but also protect the eyes from the ubiquitous midges, ultraviolet radiation, dust, and dirt.
Bicycle Lock
It is difficult to use a bicycle as a full-fledged vehicle without a lock: you cannot go to the store, and you cannot sail far on the beach. Leaving the bike for a long time is not even worth it under lock and key.
Cycling Gloves
Provides a secure grip on the steering wheel, even in the heat, when the palms are sweating a lot, and protect the hands from abrasions after a fall. Of course, cycling gloves are also a stylish accessory.
Cycling Computer
It is necessary not only to boast of the distance traveled and maximum speed. Also, the device will help you track the progress of your workouts and change consumables in time.
Wings
They help keep your clothes, backpack, and bike frame clean. Cyclists especially need wings, since every day it will be very problematic to launder ammunition and transport far from civilization.
Trunk and Bicycle Backpack
Indispensable things for cyclists and everyone who uses a bicycle to transport goods. After all, it is much more comfortable to carry all your belongings on the trunk than in a backpack behind your back. You can also check thule bike carrier – a useful construction for carrying different goods with you.
Respirator
It may be a necessary thing for people riding not only in green meadows but also in city conditions. It filters the inhaled air to protect against harmful exhaust gases and mechanical particles of road dust from getting into the lungs. This mask also has the advantage of being used in the cold season: it protects against the ingress of icy air into the lungs.
A Raincoat or Bicycle Umbrella
A good bike ride can take several hours. And so that the changeable weather does not catch by surprise and does not wet it with rain, it would be good to have a raincoat. It fits compactly in a bag under the seat. 
Choosing a worthwhile present for the cyclist is not all, you also need to pack it creatively. We do not advise you to go to a professional packer, it is better to come up with something interesting on your own, and in order for your muse to come to the rescue, we advise you to be inspired by ideas from the Internet. And one more thing, hurrying to the hero of the occasion, come up with an interesting congratulation or prepare it in advance. Of course, you can just buy a postcard with a ready-made congratulation, but it will be much more pleasant for the birthday person to hear kind words from you personally!
Continue reading: