Last updated on September 24, 2023
Modern style goes a long way. It's a broad field where artists, architects, and designers experiment to create something unique yet useful. The motto of the modern style furniture is "form follows function," tying together the functionality of the items and the perfect look.
Most western homes are now designed in the modern style, but not all look the same because there are thousands of ways to design your interior and make a differently-looking home than the rest around you.
If you're thinking about renovating or moving into a new empty apartment, you might want to consider using modern-style furniture. If you're not sure about it or on the fence, take a look at these points below to learn more about it and decide.
Table of Contents
Trends Change, Style Is Eternal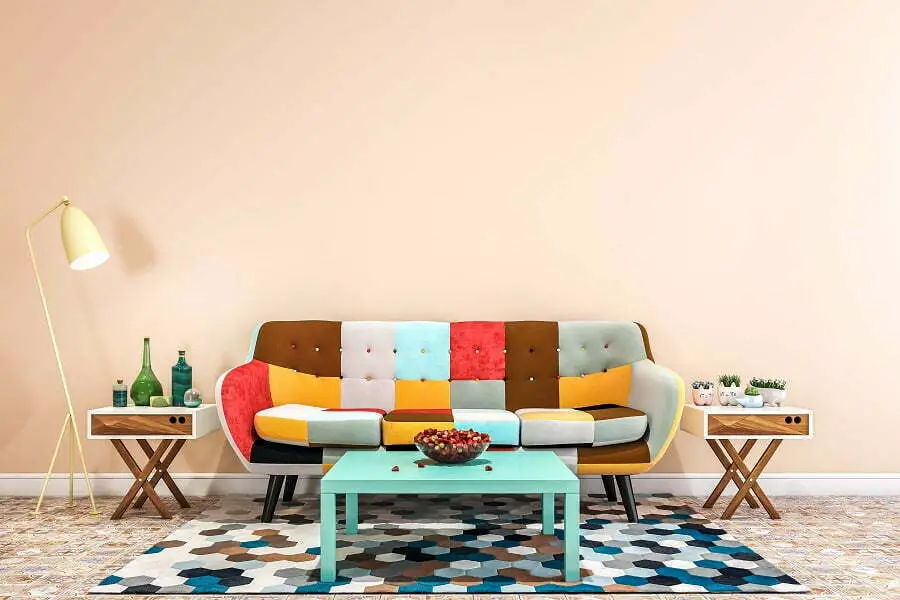 Although every year trends change and something new emerges on the market, you may say that having a style is forever. If you love the rustic and traditional way of arranging things around the house, you won't feel close to the modern type.
The only issue is knowing what you love and knowing what the style you prefer is called. That's what we're talking about here – we're showing you more about what modern type is, how these designs look, and what you can expect from using them.
For example, people from all around the Big D are visiting furniture stores in Dallas, Texas that offer modern, yet stylish pieces for their homes. This ensures that every piece they get is up to date and that it will last for many years.
Straight Edges and Geometry Is Essential for Modern Style
Traditional designs will have fewer edges and a fluffy furniture look. Rustic style means oversized rugs that are fluffy, and you can sleep on them by the big fireplace, while modern-style means straight lines and a clean look.
As mentioned in the beginning, this type of furniture has a "form follows function" idea, which means that the surface is clean, sharp, and obeys functionality rather than comfort. Of course, this doesn't mean that modern furniture isn't comfortable, but designers won't pay too much attention to details, and they'd rather spend their time and materials on providing function.
The Influence of Metal Is Enormous
Modern furniture depends on metal, wood, and fabric. Some might say that any furniture depends on the same three materials, but metal plays a much bigger role in modern styles. Traditional cabinets, kitchen, tables, etc., will often be made entirely for big robust wood, while modernists will have a combination of both.
The legs of the tables will almost always be made of metal, and the wood used is not always the most expensive one and made of the best possible wood types. Metal is durable, and that's the focus when talking about this type. Wood is merely the required comfort where it is needed, but most of it is made of metal foundation.
A Mix of Functionality and Looks
Modernism is all about functionality and looks tied together. The furniture in this style won't look like it is made to present something. It is made to be functional and, at the same time to look good enough so that users can enjoy it.
These two in modernism are perfectly connected. The choice of materials is always made to make you feel comfortable using them, but at the same time, you don't have to worry about paying thousands of dollars for special machines to maintain and clean them. They are both good-looking and functional.
Black and Gray Colors Are Dominating
Another interesting feature that you might not know about modernism is that most items rarely come in playful or intense colors. Most furniture in this style will be black, white, or gray. The black and white variants used to dominate western homes a few decades ago, but now, even modern styles allow a little more color.
If you're truly dedicated to the modern style, you'll love the black and white composition as an interior design style for your home. These two colors oppose entirely and complement each other perfectly. You need to add some flowers to the kitchen table, and the little green from the plants will be just enough to complete the image you're searching for.
The Takeaway
Choosing how to decorate your home anew is always a difficult task. There are so many options to choose from and thousands of different pieces of furniture to pick for each room. If you have read the points from above, you might find out that you like the modern interior style and the furniture that goes with it.
If you like what you saw, go through the many articles online about modern interior design and choose what fits you best. Straight edges, geometry, a perfect mix of materials, and full functionality are some of the features that are standard for modernism. Using only a few colors of the palette is also a feature that some might find extraordinary, while others will not be happy.
Continue reading: