Last updated on September 23, 2023
For women, earrings are like a window to the soul, it's where you can see who we truly are. And while they're not necessarily always necessary, they're a great way to add some spice to an otherwise simple outfit and instantly make it more elegant.
So if you've got a short dress that needs some oomph or an elegant event coming up where you need something more than just your plain outfit, here are eight types of earrings that will pair perfectly with your favorite little pretty dresses!
Table of Contents
Diamond Studs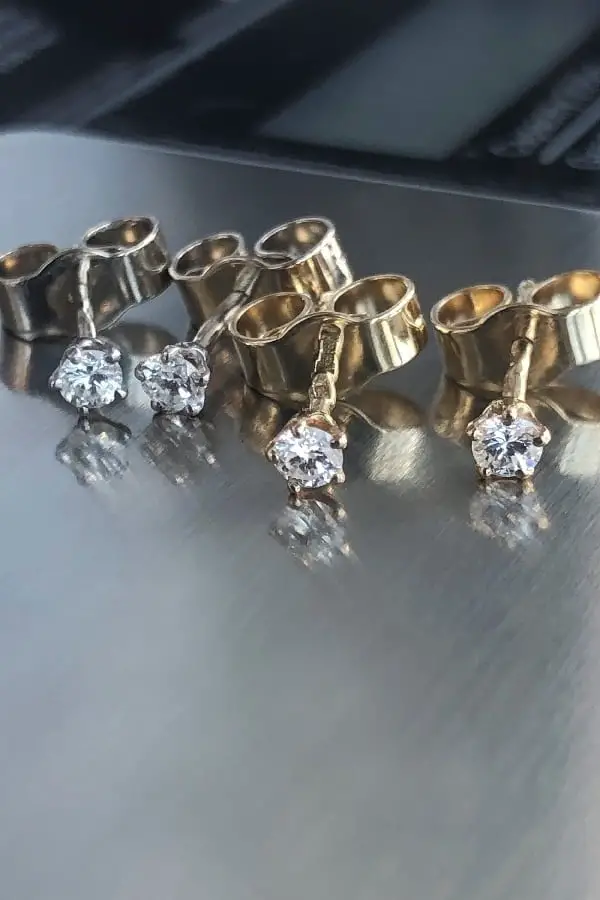 Diamond studs are tiny, and classic earrings are a great choice if you're not sure what to wear with your short dress. They can be worn with any outfit and will add some sparkle to any look. If you want to wear your hair up, diamond studs are also an excellent option!
These studs can also be paired with large stones (like rubies or sapphires) or even a turkizite ring. Diamond studs have been making a comeback lately and for good reason. They add drama without being too over-the-top for daytime events like weddings or formal dinners at home or even just going out on the town.
Drop Earrings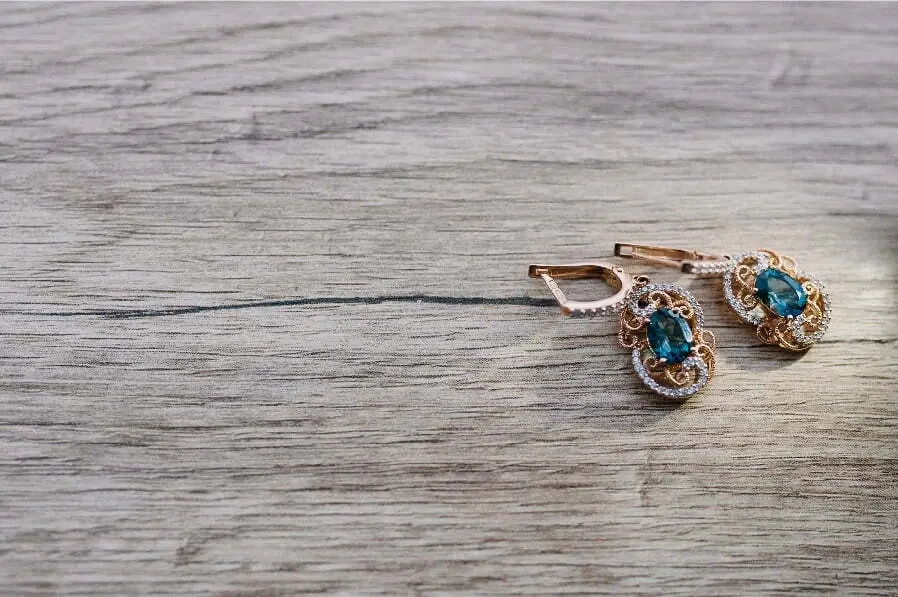 Drop earrings are a classic style that can be worn with any outfit. They're the perfect choice for a short dress, as they will add elegance to your look without being too busy or overwhelming the rest of your ensemble.
Drop earrings come in all different shapes, sizes, and colors. You can choose between simple gold hoops or more ornate ones made of silver filigree. You could even wear colorful gemstones to pair with tanzanite bracelets if you want something unique! In addition to their variety in materials and designs, drop earrings also come in different lengths.
You can opt for long dangles or shorter studs if you want something less dramatic than a dangling pair would provide.
Hoop Earrings
Hoop earrings are a classic choice, and they can be worn with almost any type of dress. Hoop earrings are popular in many countries, including America and Europe. They come in a variety of materials (gold, silver) and sizes, you'll find hoops that are very small or quite large.
If you have long hair, hoop earrings will help frame your face nicely by drawing attention upward toward your eyes. As the size and material of the hoop can also affect the overall look of the earrings, with smaller hoops being more subtle and larger hoops making a bold statement.
Stud Earrings
Stud earrings are small and simple, but they can have a big impact. They're great for everyday wear, and they're perfect for short dresses. Studs are also an excellent choice for formal occasions or casual get-togethers, the only requirement is that you feel confident wearing them.
If you're looking to add some sparkle to your outfit without going overboard, studs are an ideal choice. They come in all sorts of shapes and sizes, from simple round stones to geometric designs with multiple colors. Studs aren't just for women, men can wear them too!
Gold Earrings
Gold earrings are a classic choice from gold jewelry clearance. They're great for any occasion and any age, so you can wear them in your 20s, 30s, 40s, or beyond. If you're looking for something that will look good on short dresses (and make them look even shorter), gold hoops are an excellent option.
Gold earrings bring out the shine in your charm and give off an air of sophistication that will make everyone you look. These are perfect for those looking for pure bold and classic looks for their next outfit plan.
Statement Earrings
Statement earrings are the perfect way to add some glamor to your outfit. They can be worn with a variety of different outfits, from short dresses to jeans and T-shirts. Statement earrings are also great for any event, they're not just for fancy occasions.
The best part about statement earrings is that they can make any outfit look more put together and create a perfect overall look. They're great for days when you're running late and need something to jazz up an outfit in a pinch.
Pearl Earrings
Pearls are a classic choice for earrings, and they're an especially good choice for formal events. Pearls come in many different colors, white, black, pink, and more, so you can match your dress perfectly. They also go well with many different styles of dresses because they add just enough sparkle without being too flashy.
Pearl earrings are also a good choice for women who are looking to wear something that is classic but still has a modern flair. They're simple enough that they won't detract from your dress, but they still have a little bit of style to them so you don't feel like you're wearing some old pearls.
The Takeaway
You can pair short dresses with a variety of different types of earrings. Earrings are a great way to add some style to your look. They can be worn with any type of dress or outfit, no matter how short they may be! Whether you have long hair or short, try wearing earrings that match the vibe of your hair.
If you want to go for something more subtle, try wearing studs instead of dangly ones, they'll still make an impact without being too flashy. With so many options for earrings, it's easy to find the right pair for you.
Whether you're looking for something simple and subtle or bold and statement-making, there are plenty of styles out there to choose from. We hope these tips have helped inspire you as we head into spring!
Continue reading: