Last updated on November 9, 2022
For bathrooms with windows the curtains don't just add privacy or block lights, it's a statement of style for the interior. So I've compiled a list of the best bathroom curtain ideas you can think of. Read on!
Depending on the color, style, and material, bathroom curtains can increase your privacy for more relaxing bath time. At the same time, you can use it to make your bathroom look brighter or darker, classier, and more elegant. If you have windows in your bathroom, you better make the most of it.
The choice of curtains and their styling enhances the interior design itself making it more elegant, classic, rustic, or vintage. It adds overall satisfaction to anyone who uses the bathroom.
So without further ado here are the most creative bathroom curtain ideas. Check these out!
Table of Contents
Bathroom Window Curtains
When installing bathroom window curtains, the first thing to think about is the balance of lighting and privacy. Conventional curtains are good but there are other options to liven up your private time. Light, washable curtains are recommended because they're easy to care for.
Small Curtains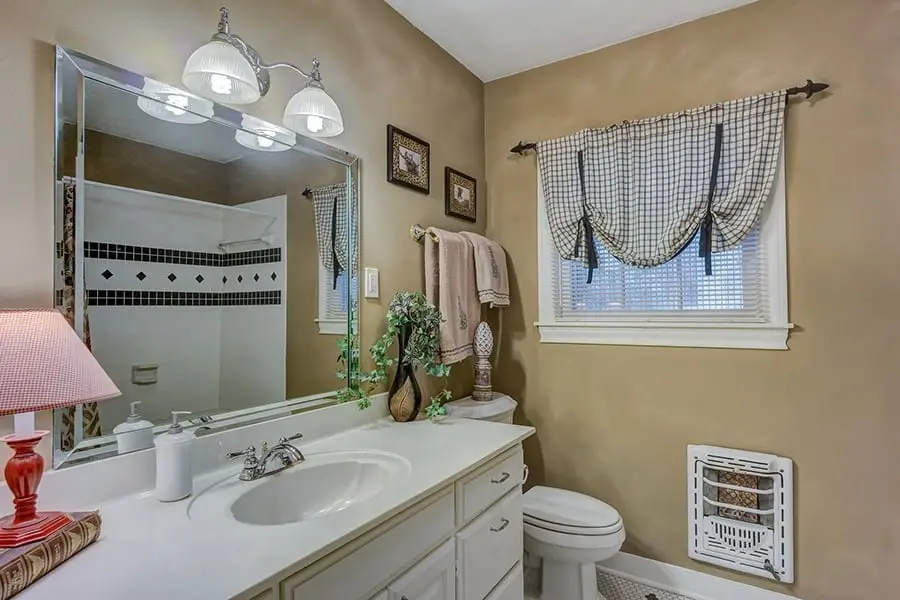 Small bathroom windows aren't that stylish anymore and it is difficult to leverage natural light. But with the right curtain, it can be disguised to look bigger and make your bathroom more bright and beautiful.
Things to remember:
Avoid dark curtains.
Create a floor-to-ceiling effect using long drapes.
Use mirrors to your advantage.
Bathroom Window Treatment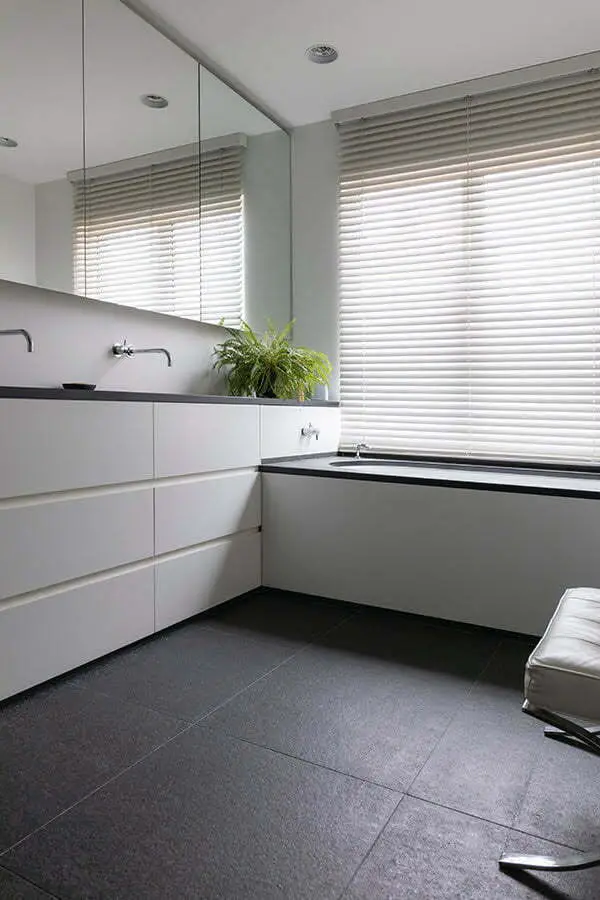 The perfect window treatment for your bathroom is something that can both give functionality for your space and make it more beautiful. There are many types of shades, coverings, or curtains that can do this to your bathroom.
Some examples are:
Frosting window
Shutter style
Classic shade
Curtains Over Blinds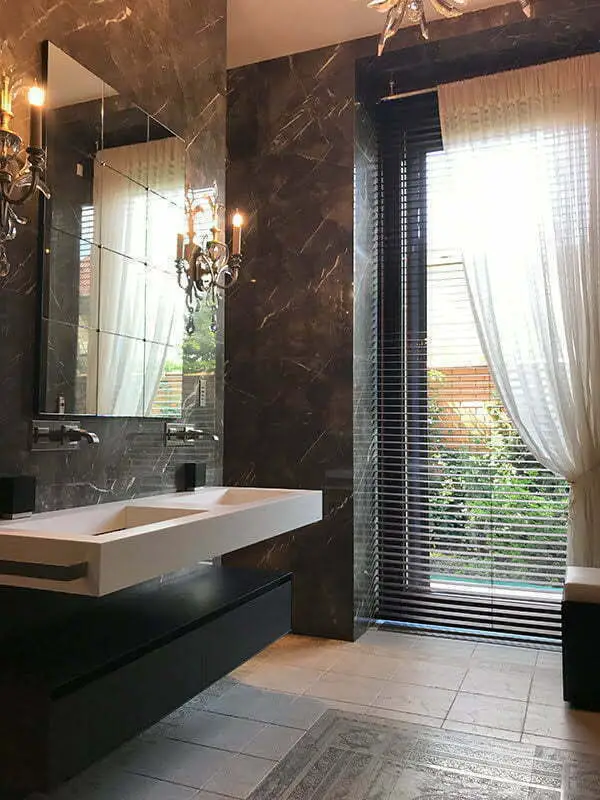 Blinds alone can look dull and boring but by putting curtains over it in the bathroom, it adds extra privacy, elegance, and light control. It's actually easier than you might think and it can help you get the style and functionality you want.
Sheer Curtains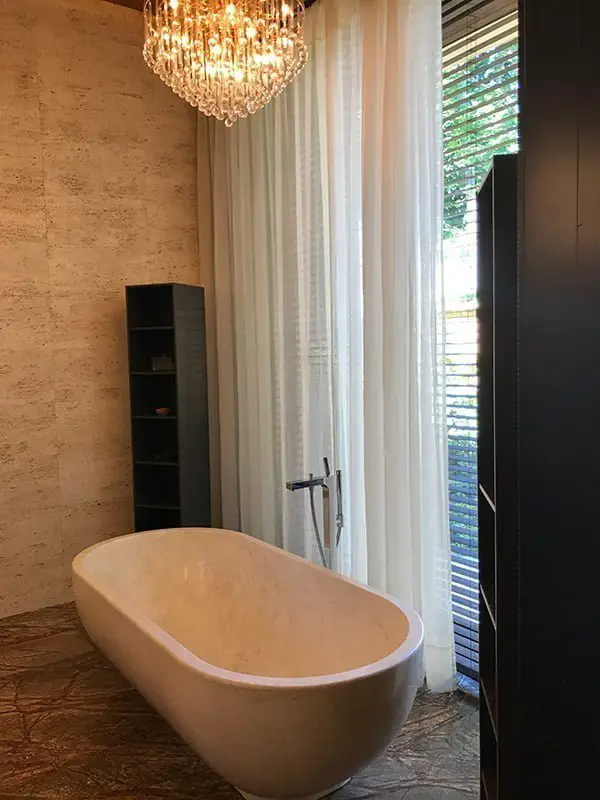 Sheer curtains are usually thin and let the most light go through but it also offers less privacy compared to others. That's why it's advisable to choose a darker color for more privacy but still retains the formal, classic look.
Bathroom Blinds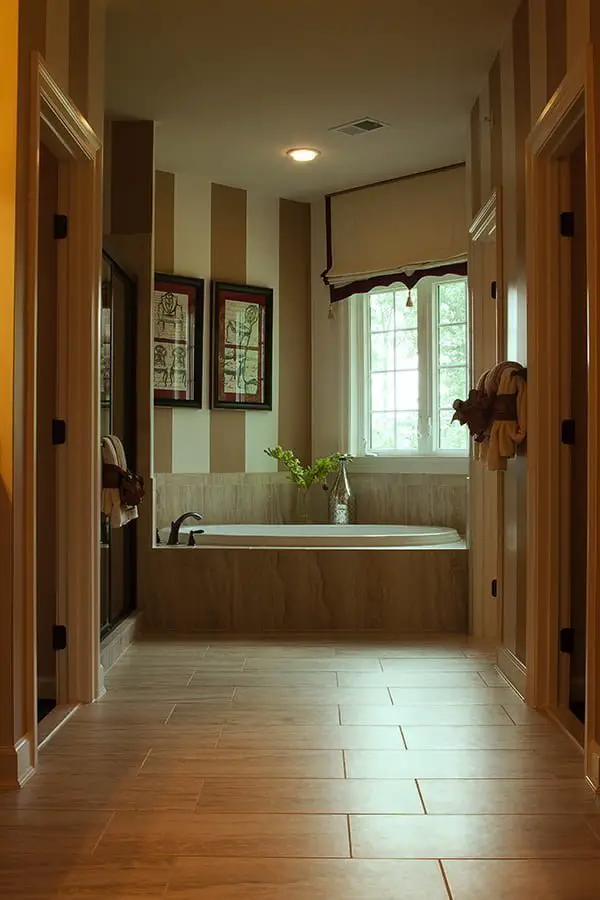 When installing bathroom blinds, the first thing to consider is the humid and mist on a regular basis. Vinyl or waterproof roller blinds are the perfect choices for this for a nice, clean look or vertical waterproof for more light control.
Here are other blind options to choose from:
Aluminum blinds
Faux wood
Fabrics (for none humid)
If you have longer windows, allusion blinds can be a perfect way to have complete privacy in your bathroom, as well as with a soft amount of shade.
Shower Window Curtain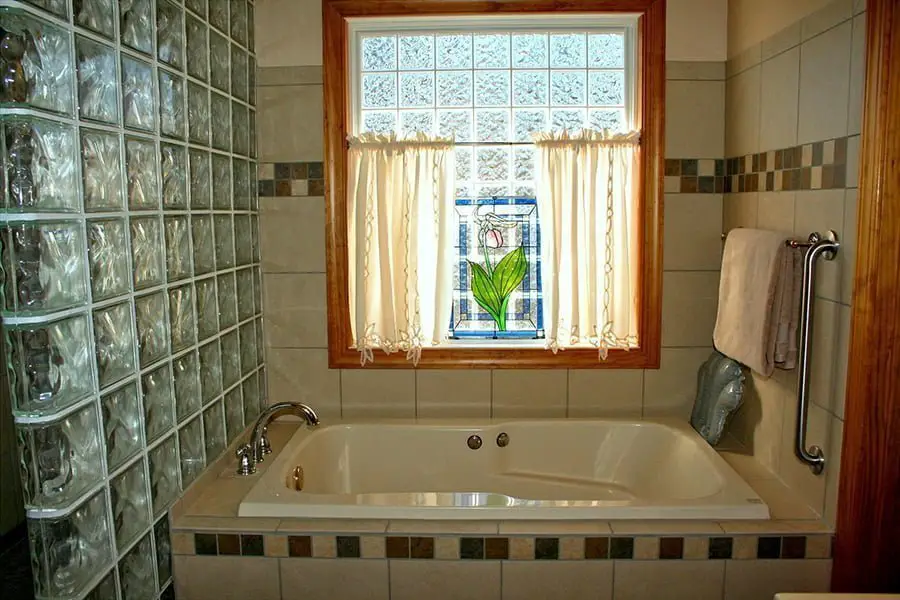 Ordinary curtains aren't suited for a shower window as this part of the bathroom cause humidity and moisture can go deep into the fibers. That's why a waterproof shower window curtain that can dry easily is the go-to like vinyl.
Shower Curtain with Matching Window Curtain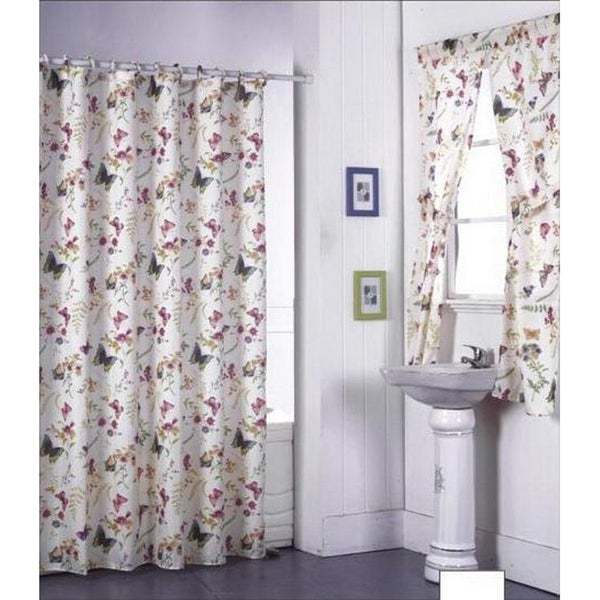 Matching your shower curtain and bathroom window curtain is a unique approach and will take your bathroom interior to the next level. It shows artistry and comes with different shapes, sizes and colors to choose from.
Bathroom Window Privacy
Every bathroom needs privacy, that's a given and knowing different ways to increase your privacy would be a big help. They come in different features and prices but some of these tools will help you increase your bathroom privacy.
Frosted spray paint
Frosted contact paper
Vinyl cling film
Waterproof Window Curtain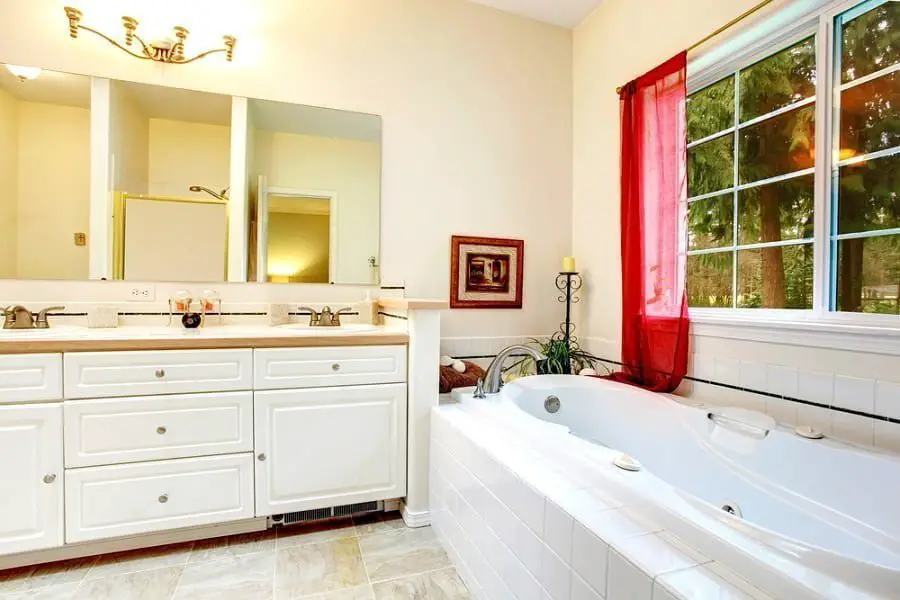 Vinyl window curtain is a convenient option if you want a waterproof window curtain in your bathroom because they easily dry after getting wet without rot or mold. It's affordable and easy to install as well and cleaning it is a breeze.
Cafe Curtains
Cafe curtains may be a jargon to some but it's what you call it when you hang a curtain partway on the window to create a natural dividing line. Its main use is adding control to the light and privacy without blocking all the light. In bathrooms it's all the more important.
Elegant Window Treatments
An elegant window can completely change the look and feel of your bathroom that's why using the right window treatments can enhance it even more and make your bathroom look more special. Some of the best options out there are:
Honeycomb Shades
Vinyl Shutters
Soft Roman Shades
Window Valances
Window valance is used to add texture, colors, and patterns on top of your window as well as a cover window shade or curtain rods. High-quality valances can go out of style immediately so the secret to make it stay beautiful in the long run is to choose a valance that only has 1 to 2 features.
Bath Window Curtains
Using the bathtub should be relaxing as it can be and adding a curtain that adds to the ambiance and elegance is a must for a more, better relaxing experience. White-colored cafe curtains that are waterproof are a great choice here as it lets you control the light and privacy yet adds beauty to the room.
Modern Bathroom Curtains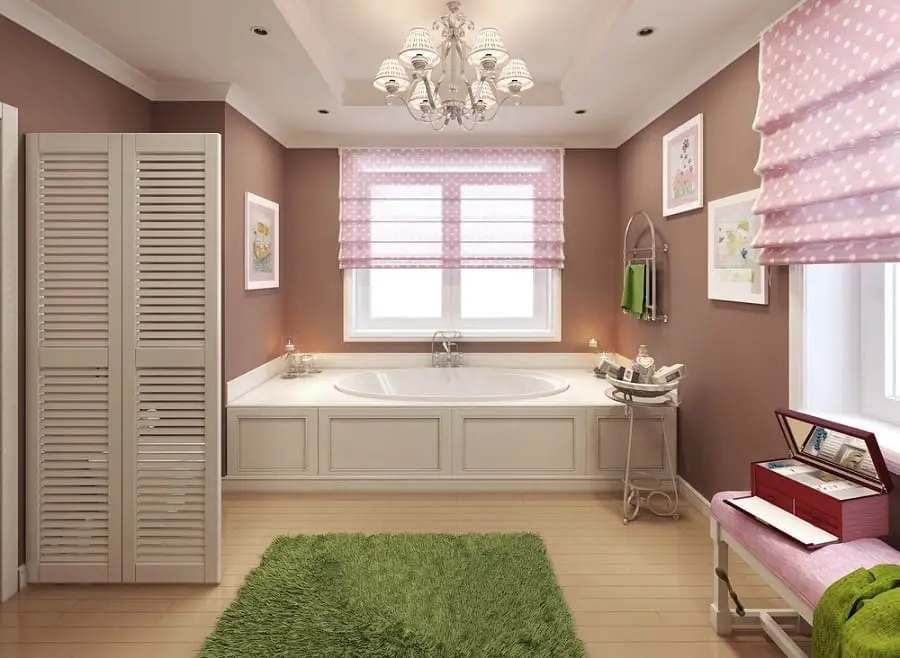 Modern curtains tend to be heavy on black and white as both colors can blend with almost any type of design plus it has the minimalist and classic look and feel. White curtains have different patterns that can be searched easily, while black curtains can block outdoor light for a more relaxing ambiance.
If you are having a problem getting the best bathroom modeling, ideas, and fitting that will get along with what the curtain should be, talk to a plumber or bathroom fitters. They can give you the best options for your home.
Continue reading: