Last updated on September 30, 2023
The main difference between the kitchen vs. kitchenette is the size. But there's more to the comparison. It's all in the details – let's find out all about it!
The process of finding your dream home or apartment is no walk in the park. One aspect that makes the process more daunting is the fact that the people look at a very specific kitchen style and size as one of the determining factors. That's the reason why most property owners and managers first remodel the kitchen during a home improvement project. Most home homers understand that this is an area you can use to entertain your guests or grab a snack in the middle of the night.
We have heard so many times home makeover shows advertising apartments that either have a kitchen or kitchenette. These come in a wide range of sizes, and with each unique design, comes a different functionality. Property hunters will often ask themselves: "Is it kitchen or kitchenette?"
Understanding the difference between the two helps in making realistic goals as you search for your dream property. Besides, it enables you to plan your next home improvement project better.
Table of Contents
What's the Difference?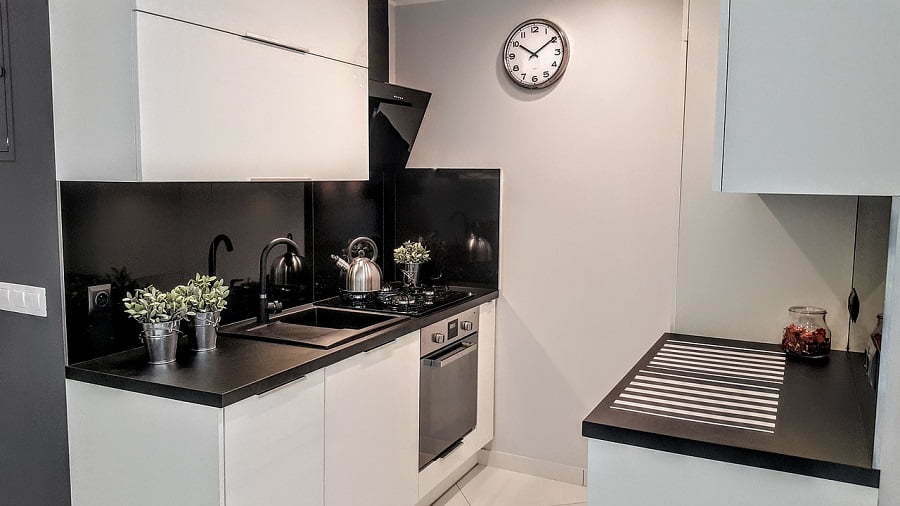 The main difference between a full kitchen and a kitchenette is merely the size. Kitchenettes have a relatively limited storage space, although they come in varied sizes. One apartment may feature a kitchenette with a large refrigerator and a hot pad in place of the stove. At the same time, another unit may only have a mini-fridge, sink, two cabinets, and a small countertop. They also feature a limited number of appliances that may include a toaster, microwave, hot plate, etc. It is recommendable to view the pictures or visit the apartment before closing the deal.
However, you can still perform a few upgrades to the kitchen and make it suitable for your taste and culinary techniques. The secret is first to know the amount of space available for kitchen improvement. Subsequently, consult your home renovation contractors on the best décor to choose.
On the flip side, a kitchen is a separate room that features all the standard appliances. The primary advantage of a fully-equipped kitchen is its size. There is plenty of space to move around. With all cooking appliances and space available, you can try out any recipe, from a Teriyaki Chicken to a Beef Stir-Fry. Furthermore, homeowners can host their friends for dinners or home-made-pizza-night parties. In many homes, much space in the kitchen remains unoccupied or used to store broken down or non-essential items.
Why Choose a Kitchenette Apartment?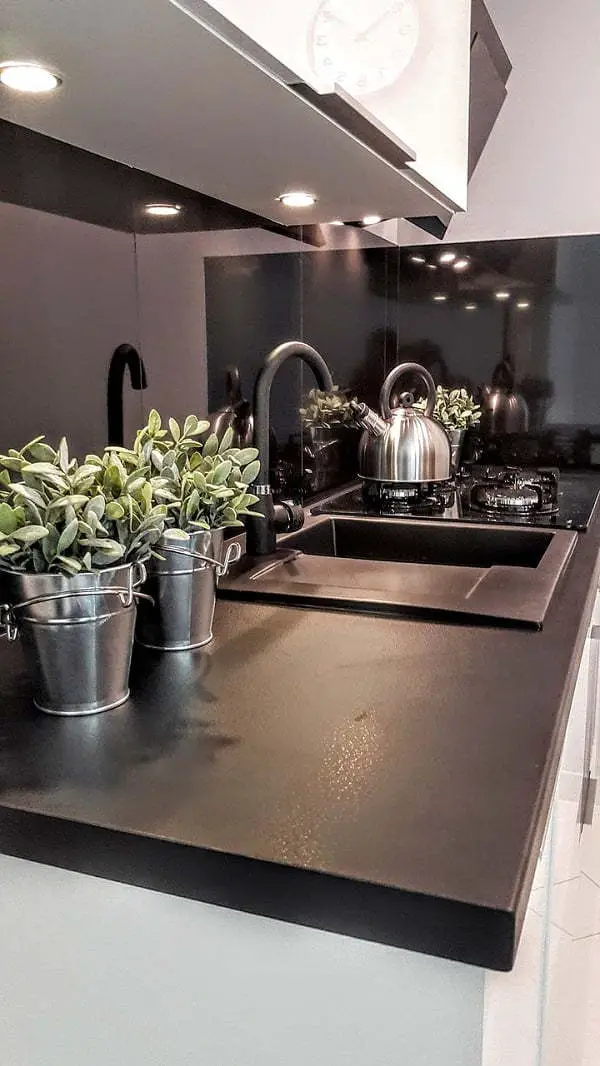 Kitchenette apartments come with lucrative perks. They are not only affordable in terms of rent, but they are low maintenance as well. There is a relatively smaller surface to clean and dust. That saves you money and time. Additionally, they are the ideal housing units for students, bachelors, and small families who have not time to perform time-consuming chores as in a full kitchen. Occupants can also leverage simple, online recipes that only require a hot plate and microwave for preparation.
Kitchenette Remodeling Tips for Your Home Improvement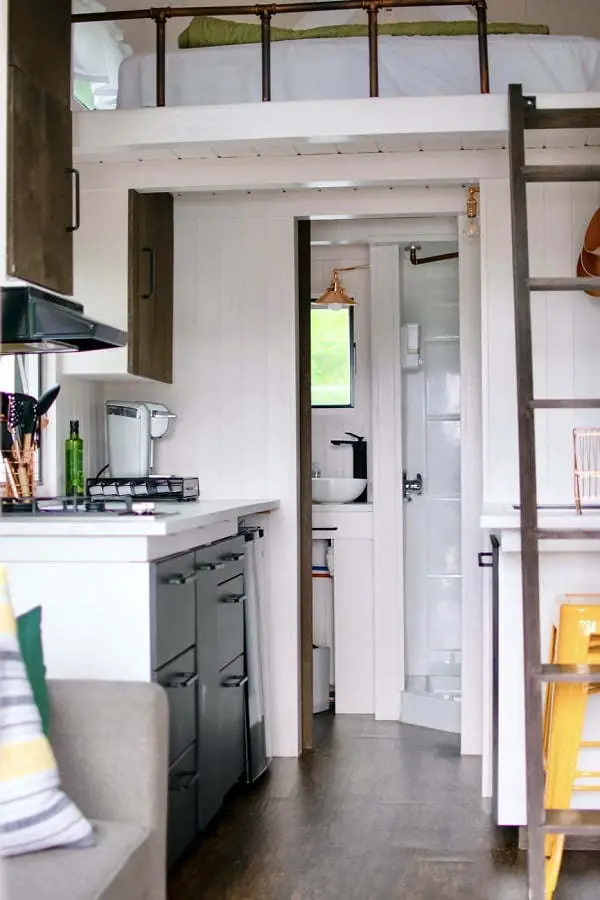 While your budget may force you to choose a small kitchenette, you can get creative and integrate a unique, attractive character than their fully-equipped counterparts. For instance, enhance the functionality by installing non-permanent, repurposed hooks to improve its functionality: hanging cooking utensils, such as pans and pots. You can also speak to your landlord to add some shelving for the storage of heavier items.
Another simple home renovation trick is to add other apartment-sized kitchen appliances for a stand-alone appearance. An electric kettle is an excellent example. You can afford it at a pocket-friendly price, yet it boils water three times faster than a hot plate. Alternatively, you can invest in a food steamer. The device is user-friendly and can be used to prepare different simple recipes. A French press machine would be a nice inclusion for coffee enthusiasts. You can use it to prepare a rejuvenating cup of coffee within a few minutes. These are small, easy-to-handle equipment that can make a difference in your kitchenette apartment.
Practical Tips for a Fully-Equipped-Kitchen Remodel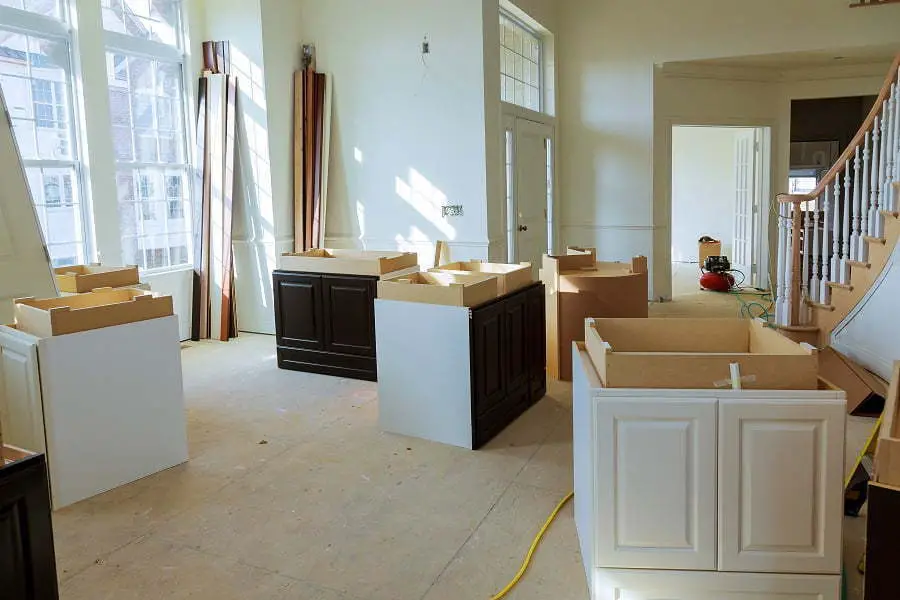 When planning a kitchen remodeling on a budget, you need to prioritize the projects that will make the most significant difference at the lowest cost. That's at least the case, whether you are planning to invest your sweat on a DIY remodel or want to partner with your local home improvement contractors. Hence, it would be best if you stayed focused on the results you want to achieve after the makeover. Below are some tricks to update your kitchen.
Build a Design Model First – If you want more storage space and working area, adding a center island is an excellent idea. However, it would help if you considered several things first, because a small mistake may mean limited movement space. It also reduces traffic and can result in cramped areas. The best approach is to build a makeshift counter using plywood and cardboard to see how it fits. The essence of that is to ensure that the fridge doors and stoves can be opened with the island in place. If the space is too small for an island, try a kitchen trolley.
Choose Pendant Lighting – The lighting is the focal point of the kitchen and usually installed above the kitchen island. It should be subtle and warm. However, you can swap your lighting with a simple, pendant light. They come in different shapes and sizes. These lights add beauty and versatility to the kitchen. They cost less than $200. You won't have to splurge significant cash to install them.
Repaint the Cabinetry – Adding color to your kitchen cabinets can give it a modern look and a unique character. Most new homes come with typical white cabinets, but you can create a different atmosphere by including different paint. Try using versatile color options, such as warm putty, pale sage green, or duck egg blue. These options look perfect with different materials and polishes.
Include Rustic Elements – Most people associate farmhouse accents with outdated home elements. What they don't understand is that rustic features add warmth and character to an otherwise bland space. There are several options you can consider. For example, a sliding barn door would make an excellent addition to the kitchen pantry. Also, add a rustic, brown, and timeworn antique stool on a strategic location or a ceiling rack for hanging pots would take your guests back in time.
Continue reading: