Last updated on September 18, 2023
Are you looking for simple and affordable ways to spruce up your home? Improving your living space doesn't have to cost a fortune! There are lots of creative ideas that can make a big impact on the look and feel of any room.
In this blog post, we'll share 6 easy-to-implement DIY projects that could dramatically transform your house into a modern, stylish home. Keep reading to find out what these inspiring projects are and how you can get started today!
Table of Contents
Bring the Indoors Out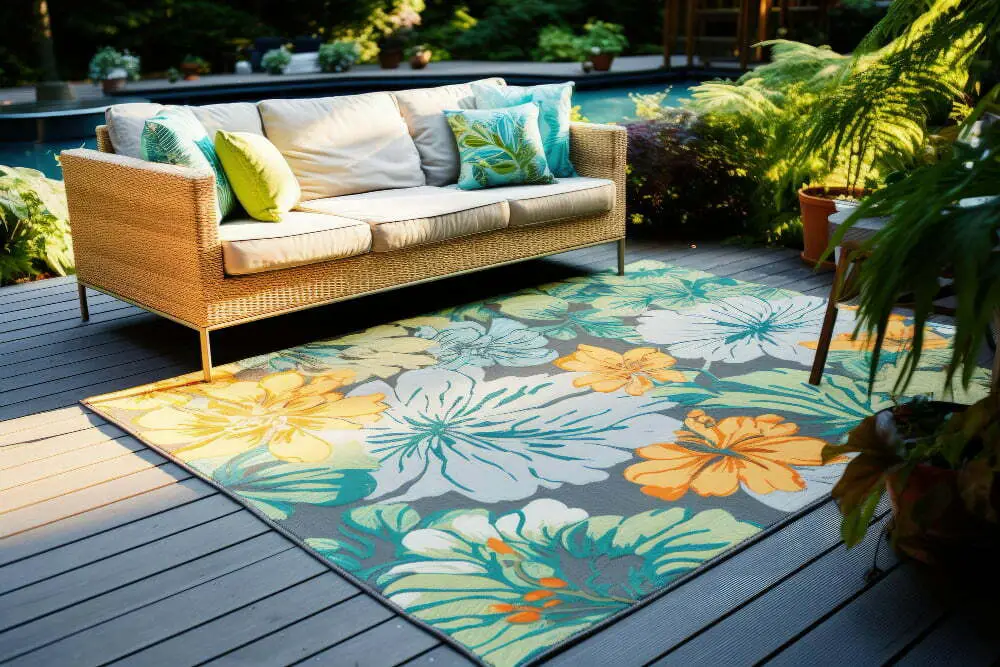 When the weather warms up, there's nothing quite like spending time outside on your deck or patio. And what better way to make that space feel like an extension of your home than by adding an outdoor rug? Not only will it add a pop of color and style to your outdoor decor, but it will also create a cozy and welcoming atmosphere.
You can choose from a variety of materials and patterns, including durable options that can withstand the elements. With an outdoor rug, you can bring the comforts of your living room outside and enjoy the beauty of nature without sacrificing style.
Get Custom Metal Photos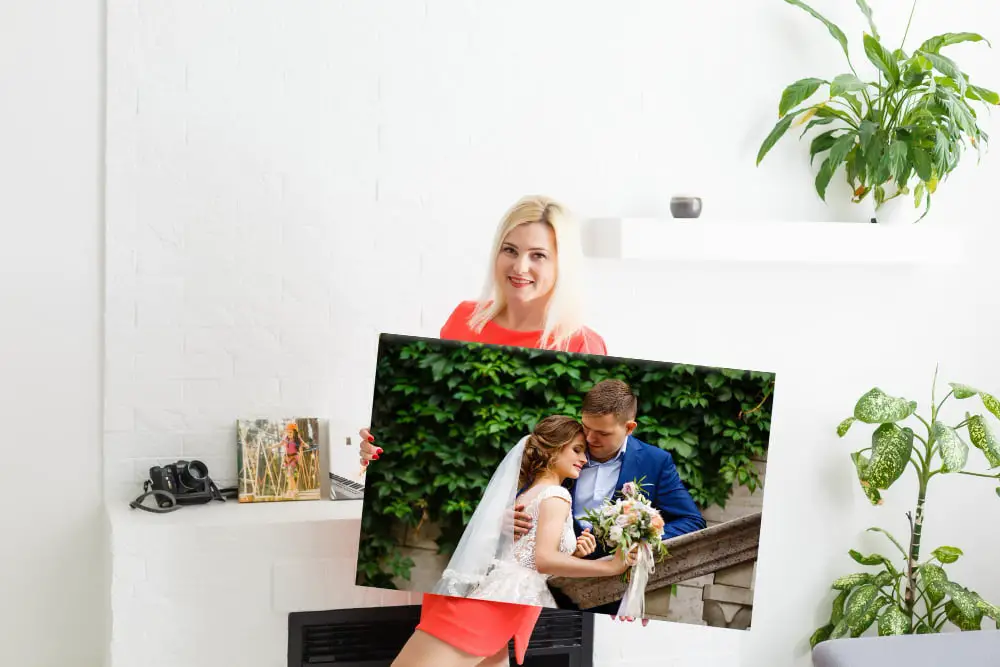 Custom metal photos offer a unique and modern touch to any room. This innovative decoration style involves printing high-resolution photos on sleek, durable aluminum sheets, creating an eye-catching metallic finish that enhances the vibrancy of the colors in the image.
Explore various designs and styles at shinyprints.com, and let your favorite memories come alive on a brilliant metallic canvas that guarantees to uplift the aesthetic appeal of your space. Not only do these pieces make for dynamic wall decor, but they are also resistant to UV rays and weathering, ensuring your memories remain fresh and vivid for years to come.
With their sleek and contemporary appeal, custom metal photos can make a statement in any room, bringing a personalized touch to your home decoration.
Replace Your Front Door with a Modern Glass Panel Design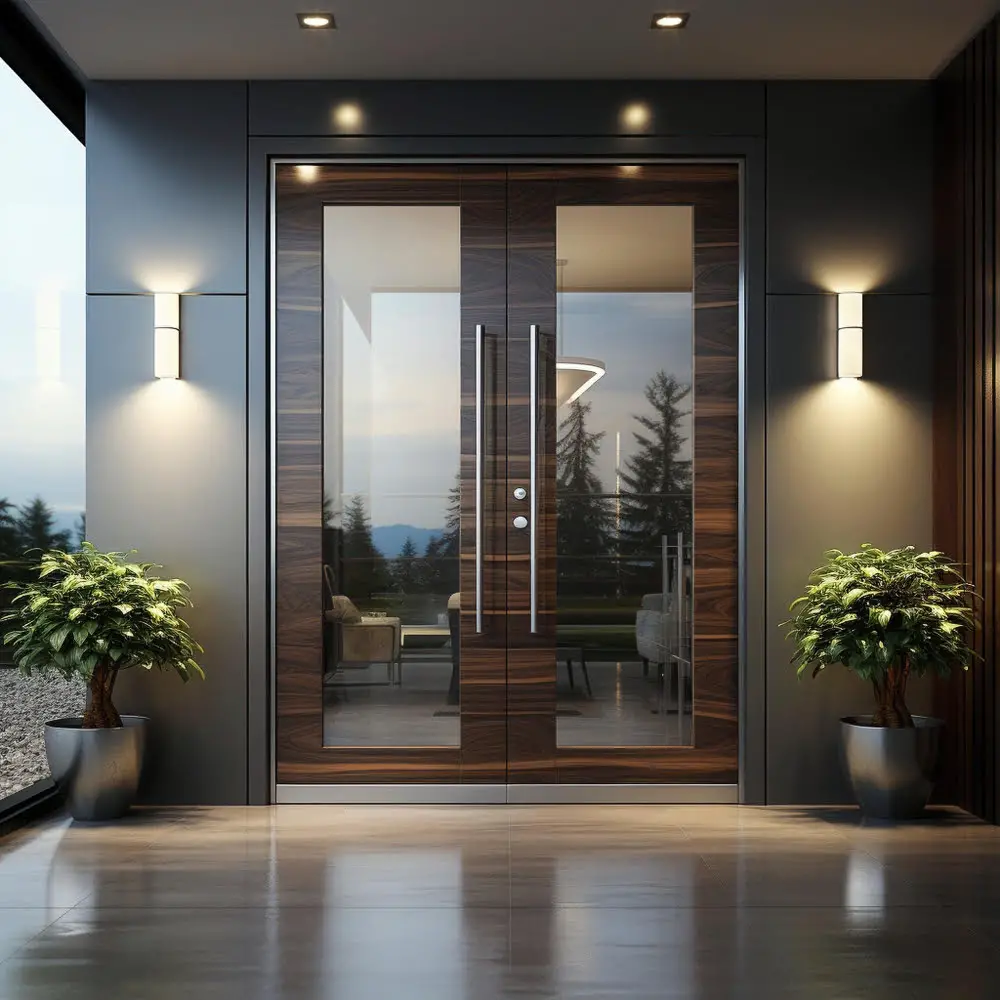 There's nothing quite like natural light to brighten up a space and make it feel more inviting. And what better way to let that light in than with a modern glass panel front door? This sleek design not only adds a stylish touch to your home's exterior, but it also creates a beautiful and illuminated entryway.
Imagine greeting your guests as they step through a wall of glass into the warm and welcoming atmosphere of your home. Plus, with the added bonus of energy efficiency, you'll not only enjoy the beauty of your new door but also the savings on your energy bill. So why not make the switch to a modern glass panel front door and enjoy the benefits of more natural light in your home today?
Paint Accent Walls in Bold Colors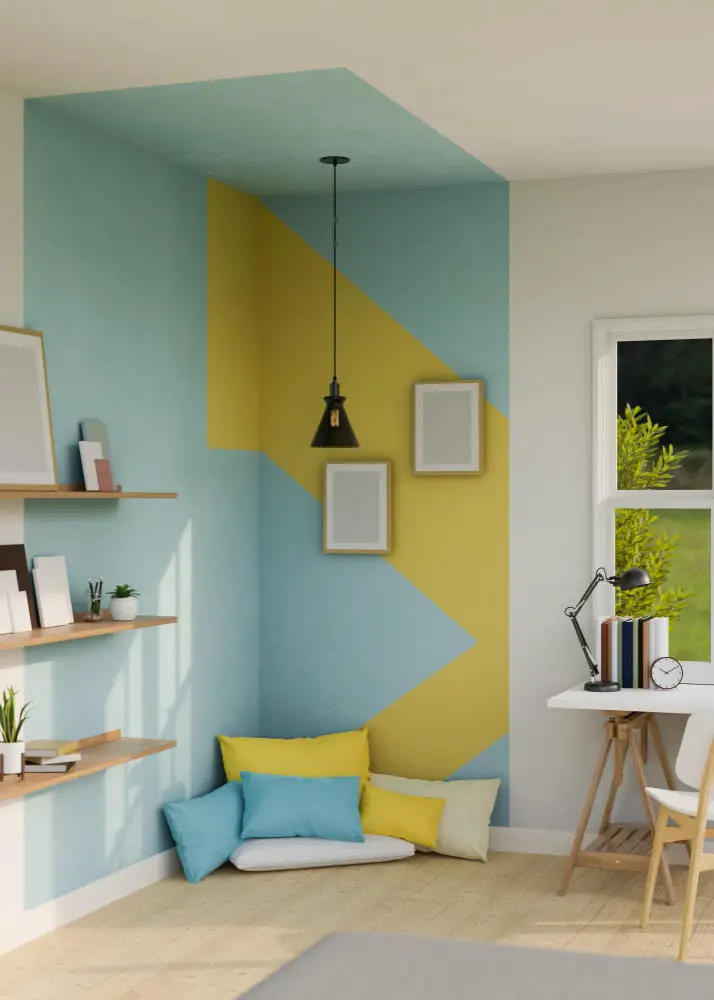 Adding a pop of color to your living space can make a world of difference in the ambiance of your home. The use of bold colors on accent walls is a fantastic way to incorporate your unique personality into your décor. Whether you choose vibrant reds, rich navy blues, or sunny yellows, your accent wall will be a conversation starter for anyone who enters your abode.
These walls can be more than just colorful; they can be an extension of your creative self-expression. So go ahead and choose that bold shade that speaks to your inner self you never know, it might just become your new favorite spot in the house!
Hang New Window Treatments
Are you tired of staring at the same boring window treatments every day? It's time to give your home a fresh, updated look by hanging some new window treatments. With so many different styles and fabrics to choose from, you're sure to find something that perfectly suits your space.
Whether you opt for sleek and modern blinds or classic and cozy curtains, a new set of window treatments can completely transform the look and feel of your room. So why wait? Start browsing the options today and get ready to enjoy a stylish, updated home in no time!
Refresh an Old Piece of Furniture
There's something special about giving new life to a piece of furniture that has seen better days. Rather than tossing it to the curb or donating it, consider rejuvenating it with a fresh coat of paint or some new hardware. With a little bit of effort and creativity, you can transform an old and worn-out piece into something fresh and beautiful.
Imagine turning a drab dresser into a vibrant focal point of a room with a pop of color or adding some sleek hardware to an outdated cabinet for a modern twist. The possibilities are endless, so grab some paint and brushes, or browse some hardware options, and get ready to breathe new life into your old furniture.
The summertime is the perfect time to spruce up your outdoor and indoor spaces. Utilizing these small but impactful changes can help you turn your home into a goal-worthy oasis without having to break the bank. Not only can outdoor rugs add vibrant colors but can also create boundaries that define each outdoor living space.
Thoughtfully placed metal photos will bring artful elegance to your home. Replacing or refreshing your front door with a modern glass panel design gives your house welcoming natural light as soon as guests arrive. Accent walls bring personality, texture, and warmth to any room.
Upgrade your window treatments for an easy refresh; finally, don't forget to revive old furniture pieces with some DIY TLC to make them look brand new! There's no limit when it comes to giving your home a new look, have fun with it and make sure that the results are reflective of you and your family's unique style!
Continue reading: