Last updated on September 21, 2023
Fashion is a continuous cycle of trends coming in and going out. From cozy Gen Z-inspired looks all the way to grandmother's house we go with all the details on this year's fashion must-haves.
If you thought minimalist fashion was the only thing on our radar, think again. We see it all and are ready to spill it here!
If you're ready to embrace the fickle but fashionable world of style, here are six looks to try this year. 
Table of Contents
Soft and Cozy Sweaters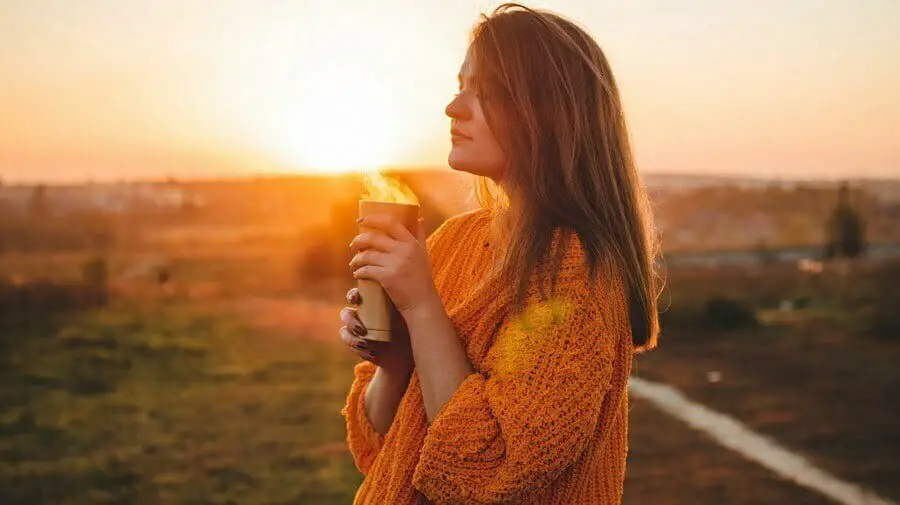 Comfort as a fashion statement began with Gen Z taking the world by storm in their sneakers, scrunchies, and sweats for summer styles. Now, it's common to see our once comfy clothes in broad daylight as must-have getups for this year's fashion.
In some ways, you could say that the 80s are back: oversized sweaters rock this year, with a special highlight on women's cashmere cardigans. If you're not into cashmere, go with fuzzy faux fur sweaters in the '70s muted blues, yellows, and browns. This year, there is a diverse mix of styles coming to fruition.
Coastal Grandma Chic
Grandma has made a beachy comeback. Thanks to shows like Grace and Frankie, the coastal grandma aesthetic is cropping up, reminding us of the coy and chic feeling of what it might be like to live in a beach house in San Diego. Get out your linen blouses, cargo slacks, and oversized tote bags. For those crystal fanatics out there, this is where you shine. Hit the beach in grandma chic when you're done basking in the moonlight. Put your amethyst pendant in your blouse pocket and get your feel-good vibes all around.
Pastel Goth Aesthetics 
The goth style is back and as haunting as ever. There are blends of pastel pinks, blues, and purples, mixed in with the classic black leather grunge you've come to know and love. Barbie and Bratz collide in this new aesthetic, with outfits flying off the shelves. Get your "E-girl" game going strong by getting the look. Don't forget your leather jackets, bracelets, chain belts, and hair dye.
The Usual Hipster Stuff
Unfortunately (or so, fortunately, depending on how you see it), all of the hipster trends you already know about are still wandering about. Your floppy hats, cat t-shirts, men's Chelsea boots, high-cut jeans with suspenders, and bow ties are not going anywhere anytime soon. There is power in numbers, and the number of hipsters taking over the world is still growing at an alarming rate. Go ahead and twirl your mustaches at that one, hipsters.
The Yogi Aesthetic
You guessed it:
Leggings.
Sports bras.
Messy hair buns.
Open-toed sandals.
A yoga mat that you carry with you everywhere.
All these things are in. Don't forget to tag yourself in any Instagram pic where you're wearing this stuff. You're guaranteed a gazillion likes.
Bohemian Vibes All-Day
The bohemian fashion trends of the 70s and 90s are hitting the shelves like a headstrong blast from the past. Get your fashion inspiration from Nirvana or Brat Pack movies or stay on course with a pair of shades and a suede jacket. Whether you're ready for the beach or the classroom, you can implement bohemian vibes all-day with the right outfit combinations of cut-off jeans, fringe vests, boots, and loose tops. Peace out, trendsetter.
The Bottom Line
Finding styles to try this year is about merging the old with the new. Take the classic fashion decades and mesh them with modern twists of tried-and-true looks. Consider the above suggestions if you want to dress in style for 2022!
Continue reading: