Last updated on October 5, 2023
Use these six exterior design trends as an idea to upgrade your home and increase your property value. Read on!
Walking the streets of the private sector, you involuntarily pay attention to the design of the courtyards. Especially attractive are the beautiful, tastefully decorated landscapes, near which you want to stay longer.
Interesting are unusual compositions with artificial ponds, waterfalls, with elements of topiary, alpine slides, and harmoniously matched colors of the facade and garage doors.
Creating an extraordinary landscape in the yard requires work and knowledge of the basics of its design.
The layout of the yard largely depends on the size of the plot and the needs of the family. But there are general principles for its improvement, which the majority adhere to. The list of objects located on the territory of the courtyard includes technical buildings and decorative elements of the landscape.
The first of them is a necessity since they provide comfort to the owners of the house, and the latter is needed to satisfy their aesthetic needs.
Entrance to the Yard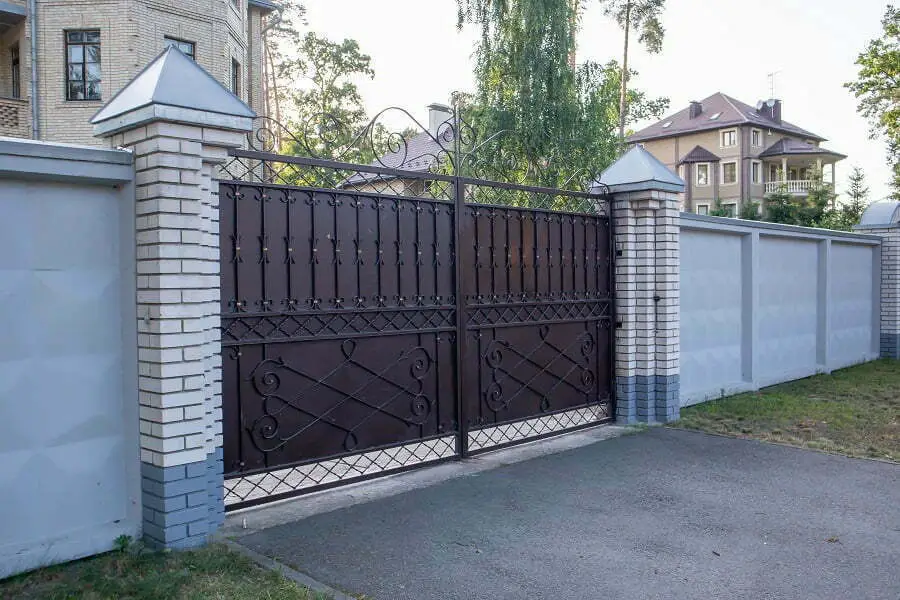 The entrance to the courtyard is an important part of a private courtyard, so it needs to be given a lot of attention. Its appearance creates the first impression on all people passing by.
Much attention must be paid to the wicket. It can be made from materials such as metal or wood, which work well with many types of fencing. A great option for this would be lining it with hog wire fence panels. This type of fencing is durable and can easily pair with it.
The dimensions of the wicket should be optimal so that you can walk or drive to the site. As a rule, the width of the wicket should be more than 1 m. If gates are installed, then they should be at least 3 m wide.
Front Part
In the front part of the house, a beautiful front garden is usually created in which conifers with a columnar or pyramidal shape, for example, juniper or thuja, can be planted. An artificial stream is a very common design element of the front part. It is especially interesting for children, as they love to play by the stream and launch paper boats into it.
If there are children in the house, then the thresholds of the stream should be shallow so that the children do not get injured in the event of a fall. The plot can be decorated with old stumps, which can be placed both in the front garden and not far from the house. Children love to use them as chairs and tables.
For a more attractive look, hemp can be decorated. They can be decorated with paint or mosaic decor.
DIY Car and Bicycle Parking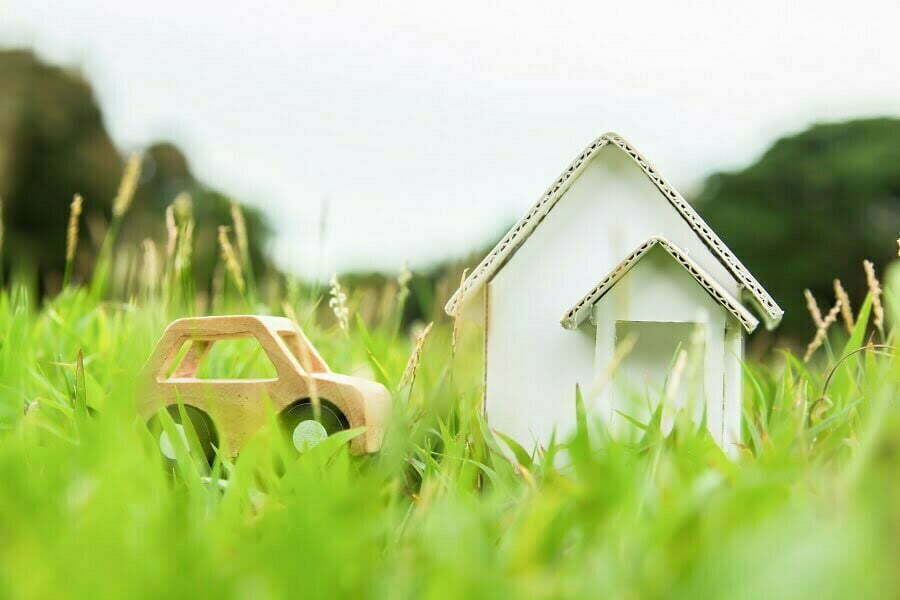 Usually, private houses are located far from the main traffic intersection, shops, offices, therefore, as a rule, the owners of private houses have their own means of transportation, for which parking lots are built. Own car parking allows you to keep your car completely safe from strangers or intruders.
To do this, it must be built on your own site, and not abroad. It is advisable to place the car park as far as possible from the children's play area. The coverage of the courtyard car park can be asphalt or concrete. Asphalt pavement is much more difficult to install, as an asphalt roller is required, therefore, very often they create a concrete pavement in a car park. Parking gates can be sliding or hinged. The car park can be surrounded by a small curb, ornamental plants, or flowers.
This is a delicate job that needs to be done with care. Homeowners from all around America's Finest City are looking for experts dealing in concrete resurfacing in San Diego so that they can make their homes look as good as new.
There is nothing more satisfying than having a beautiful and well-maintained house with a stunning exterior. With professional concrete resurfacing services, you can achieve just that. Not only will it help restore your old concrete surfaces to their former glory, but it also has practical benefits such as increasing the lifespan of your floors and reducing the risk of accidents due to cracks and other damages.
Landscaping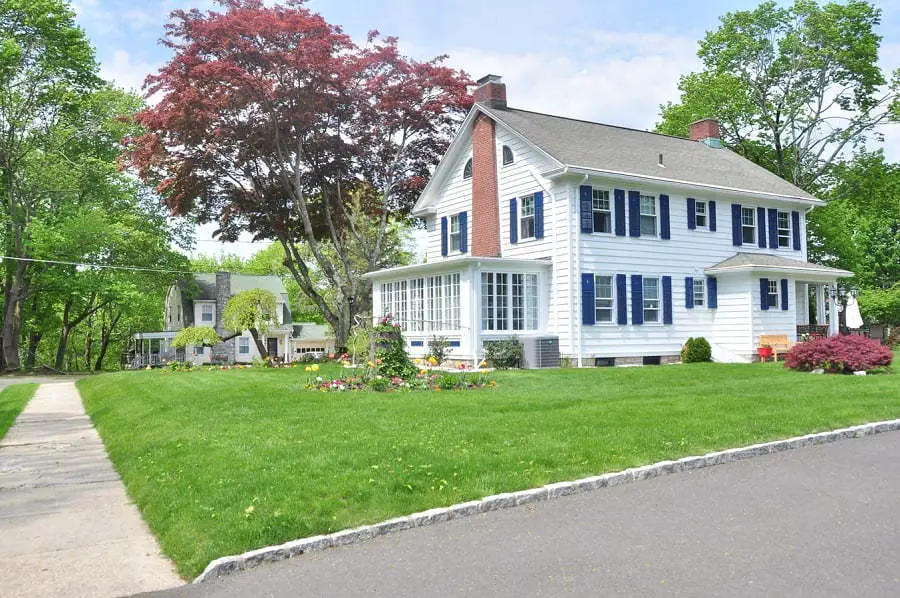 Landscaping is a whole separate art. Surely, everyone at least once dreamed of their own quiet green garden, in which the soul calms down and enters into harmony with nature. The lawn can be decorated with a border of low-cut shrubs. The ideal solution would be to plant green spaces on the lawn, for example, brilliant cotoneaster, Thunberg barberry, snowberry or holly magnolia, ground cover rose. You can also beautifully decorate a personal plot with the help of various flower beds from annuals, flower beds.
A personal plot should always be well-groomed and neat since it is he who primarily influences guests and strangers. In addition, the owners themselves will be pleased to be in such an environment.
Garage Doors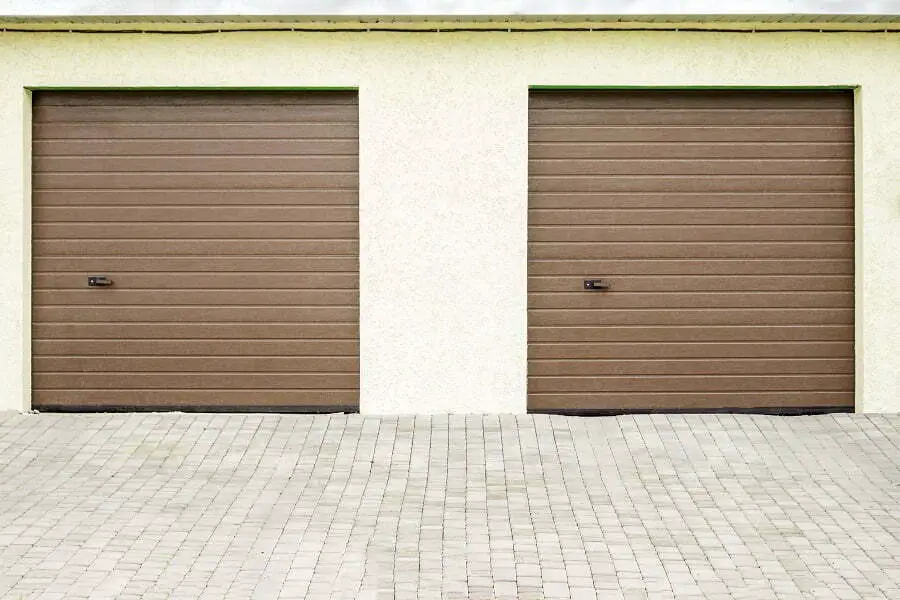 Accordingly, garage doors are not an element of decor and by no means a luxury, but a well-founded necessity. Such door structures can be installed in any technical premises, for example, in closets, change houses, etc. Like any door, they must be of high quality and perform well as a barrier function. A great variety of garage doors is presented on the National Garage website. There you can choose from different styles and colors the ones that will fit your garage the best way.
The profile of such doors is painted in a specific way. For this, powder paint is used, which ultimately significantly increases the resistance of the doors to corrosion. Thus, their service life is increased. Moreover, all garage doors are double sealed. It excludes the occurrence of drafts in the room. Door structures of this type protect well not only from unauthorized entry but also from bad weather outside the premises.
If such doors are placed directly near the garage doors, they can be made in the same style, which will look very presentable outwardly. There are a great many color variations of garage doors, as well as gates, so choosing the one that suits each case will not be a problem.
Gazebos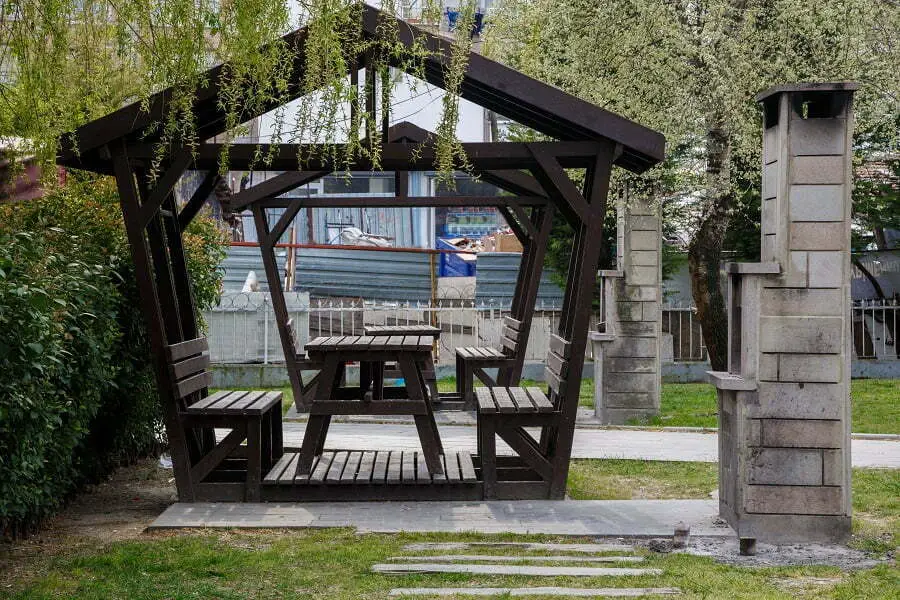 A gazebo is one of the most essential attributes of a private yard. It is convenient for guests to gather in it, to hold business meetings with partners. As a rule, it is installed in a recreation area. A gazebo can make a private plot more beautiful and cozy, it largely determines the style of a private courtyard. In order for the gazebo to successfully fit into the composition of the garden, it is necessary that the same finishing materials are used in the garden as in the gazebo.
The gazebo can be of various sizes and shapes. It can be very small (for 2-3 people) or large (for 8-10 people). Instead of a standard-shaped gazebo, you can install an original structure, with a unique finish and decor, which will be a wonderful decoration for a private courtyard.
Continue reading:
Recap