Last updated on October 12, 2023
Get ready to add a touch of urban charm to your bathroom with these industrial-inspired ideas that will transform your space into an edgy, stylish haven.
Are you tired of the same old boring bathroom design? Why not try something bold and unique? An industrial bathroom is a perfect way to add a touch of edginess and personality to your home. With its raw materials, exposed pipes, and rustic finishes, an industrial bathroom can transform your space into a stylish dwelling.
In this article, we have compiled 20 ideas for creating an industrial bathroom that will leave you feeling inspired and ready to take on your next home renovation project. So, let's dive into the world of industrial design and explore the possibilities for transforming your bathroom into a chic oasis!
Exposed Brick Walls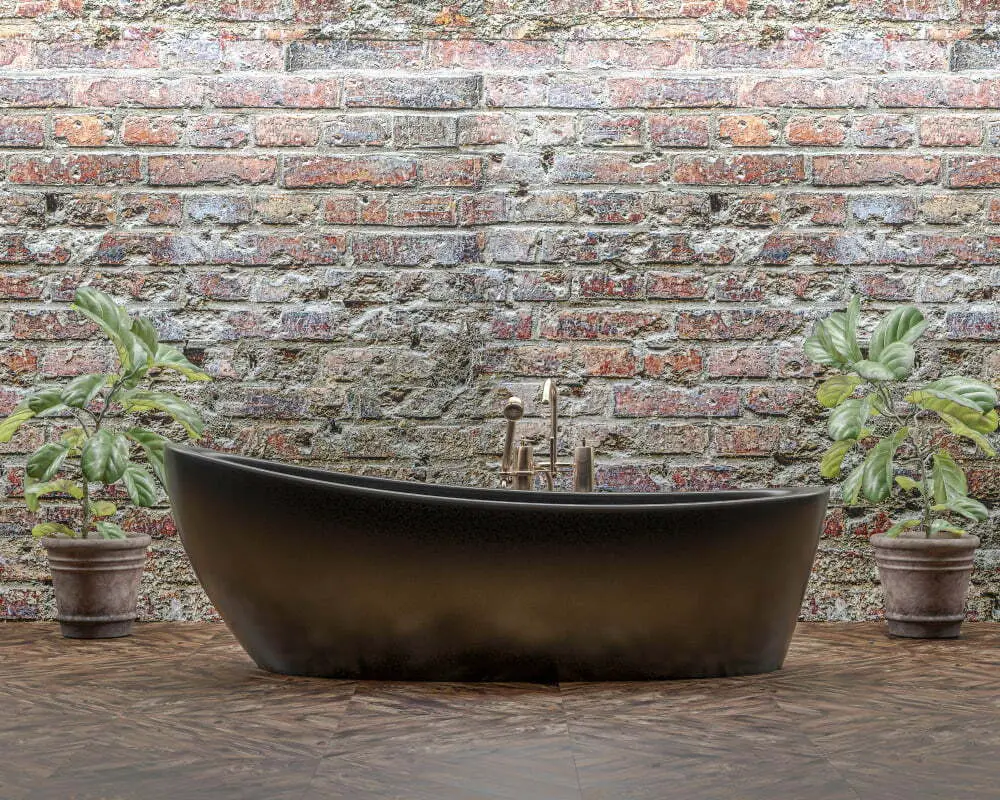 Exposed brick walls are a hallmark of industrial design and can add character to any bathroom. The rough texture and natural color variations of the bricks create an interesting visual element that pairs well with other industrial features such as metal pipes, concrete floors, and vintage lighting fixtures.
To achieve this look in your bathroom, consider exposing a brick wall by removing plaster or drywall covering it up. If you don't have an existing brick wall in your bathroom, you can also use faux-brick wallpaper or tiles to create the same effect without having to do major construction work.
Concrete Flooring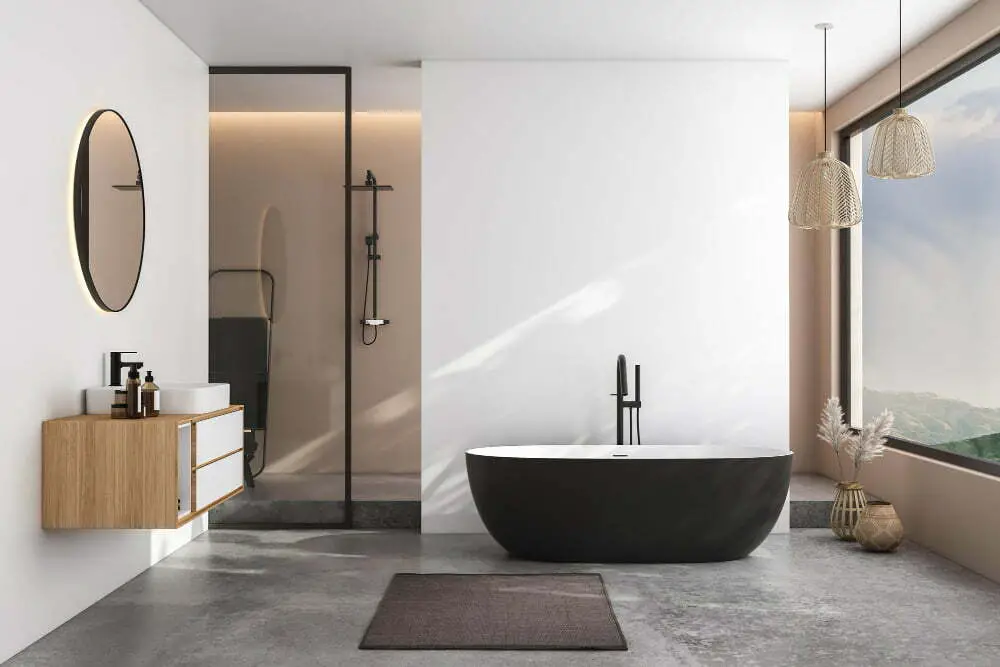 Concrete flooring is a popular choice for industrial-style bathrooms. It's durable, easy to clean, and adds an edgy look to the space.
You can choose from different finishes such as polished or stained concrete depending on your preference. To soften up the hard surface of concrete floors, you can add a plush rug in front of the sink or bathtub area.
Another way to make it more comfortable underfoot is by installing radiant heating underneath it so that your feet stay warm during colder months while still maintaining its sleek appearance all year round.
Metal Pipe Fixtures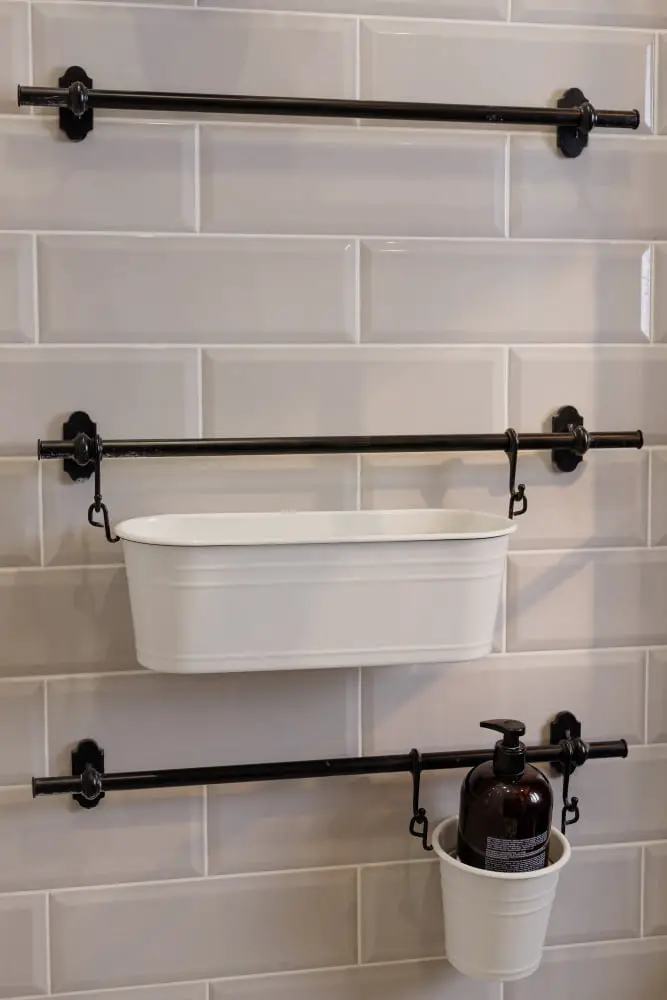 Metal pipe fixtures are a staple in industrial-style bathrooms. They add an edgy and raw feel to the space while also being functional.
You can use metal pipes for towel racks, toilet paper holders, and even as shower curtain rods. The great thing about these fixtures is that they are easy to install and can be customized to fit your specific needs.
For example, you could create a double towel rack by using two parallel pipes or adjust the height of your toilet paper holder by cutting the pipe down to size. Metal pipe fixtures come in various finishes such as black matte or brushed nickel so you can choose one that complements your overall bathroom design scheme perfectly!
Vintage Lighting Fixtures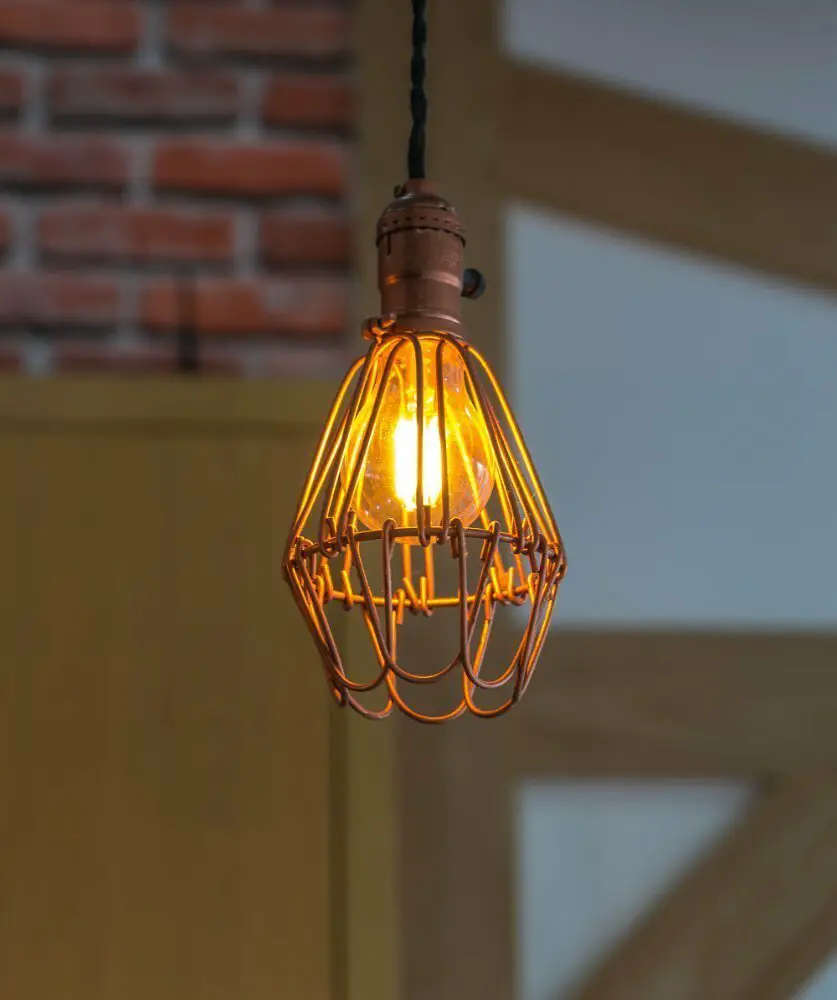 Vintage lighting fixtures are a great way to add character and charm to an industrial bathroom. Look for fixtures with exposed bulbs, metal shades, or wire cages for that authentic vintage feel.
Pendant lights can be hung over the sink or bathtub, while wall sconces can provide additional lighting around the mirror. For a truly unique look, consider repurposing old factory lights or salvaging antique chandeliers from flea markets and thrift stores.
Vintage lighting not only adds style but also creates warm ambiance in your industrial bathroom design scheme.
Reclaimed Wood Accents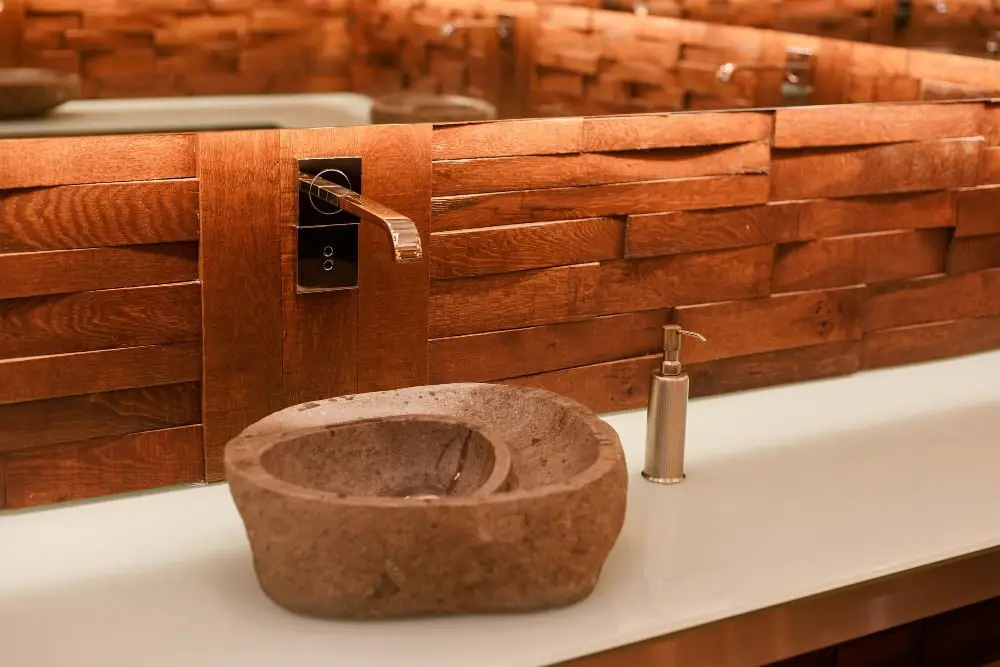 Reclaimed wood accents are a great way to add warmth and texture to an industrial bathroom. Consider using salvaged wood for your vanity, shelving, or even as an accent wall.
The natural imperfections in the wood will give your space character and charm while also adding a touch of rustic elegance. You can also use reclaimed wood for smaller details like towel hooks or soap dishes to tie everything together seamlessly.
Not only is this eco-friendly design choice stylish, but it's also sustainable!
Galvanized Metal Accessories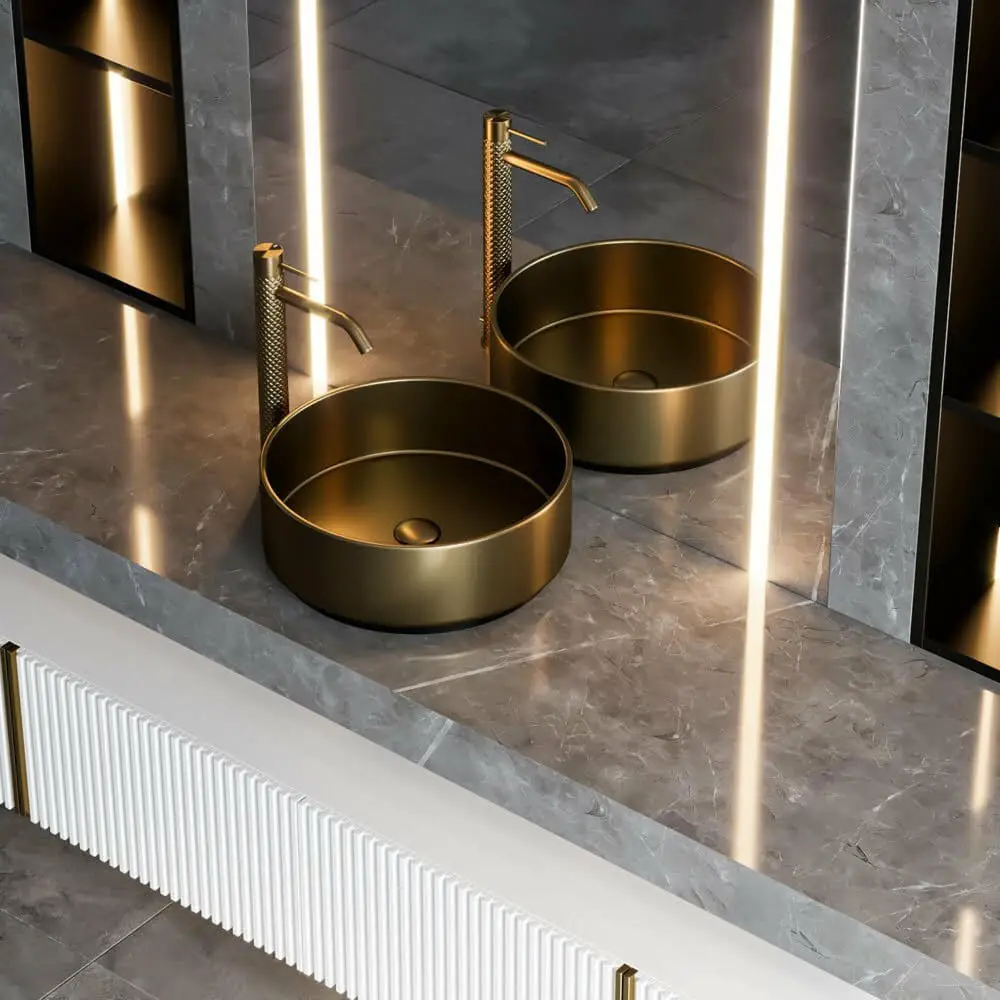 Galvanized metal accessories are a great way to add an industrial touch to your bathroom. These accessories can include everything from soap dispensers and toothbrush holders, to tissue box covers and waste baskets.
The galvanized finish gives these items a rustic look that pairs perfectly with other industrial elements in the space. You can find galvanized metal accessories at most home decor stores or online retailers, but if you're feeling crafty, you could also try making your own using materials like tin cans or old buckets.
Whatever route you choose, adding some galvanized metal accents is sure to give your bathroom that perfect blend of style and functionality!
Utility Sink With Industrial Faucet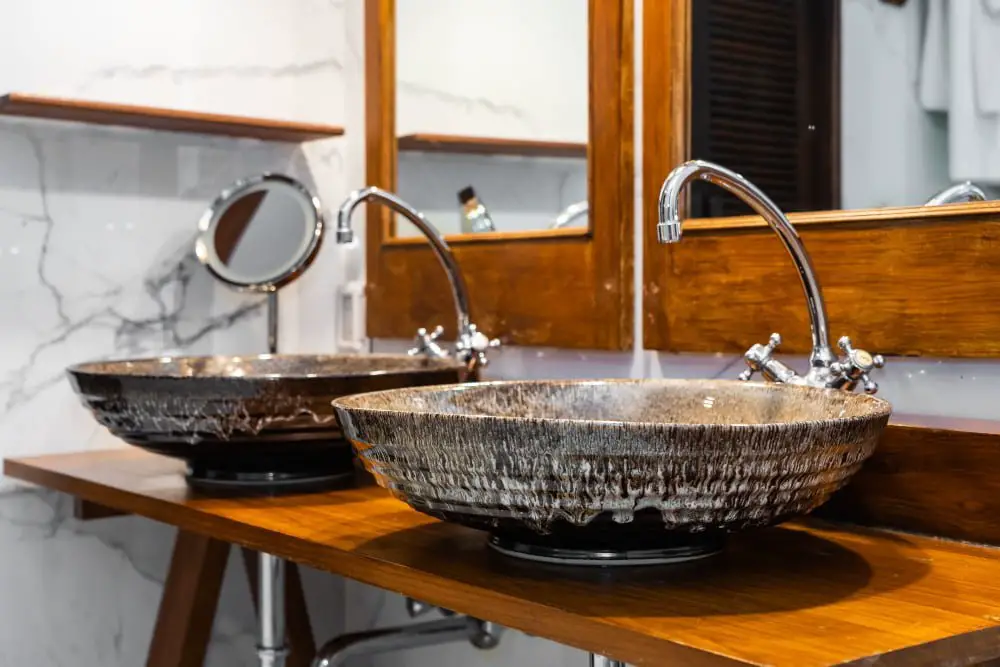 A utility sink with an industrial faucet is a perfect addition to any industrial bathroom. Not only does it add to the overall aesthetic, but it also serves a practical purpose.
These sinks are typically made of durable materials such as stainless steel or concrete and can withstand heavy use. The industrial-style faucet adds an extra touch of character with its exposed pipes and rugged design.
It's not just for looks either; the high-arc spout makes washing up easy, while the single handle allows for precise temperature control. Whether you're cleaning up after a DIY project or just need to wash your hands, this sink will get the job done in style!
Wall-mounted Wire Storage Baskets
Wall-mounted wire storage baskets are a great way to add both style and functionality to an industrial bathroom. These baskets can be used for storing towels, toiletries, or even plants.
They come in various sizes and shapes, making it easy to find the perfect fit for your space. They can be easily mounted on any wall surface with screws or adhesive strips.
Not only do these storage solutions provide practicality but also add a touch of rustic charm that complements the overall aesthetic of an industrial-style bathroom perfectly.
Steel-framed Mirrors
Steel-framed mirrors are a great addition to an industrial bathroom. They add a touch of modernity and sophistication while still maintaining the raw, edgy feel of the space.
The steel frame can be left in its natural state or painted black for a more dramatic effect. These mirrors come in various shapes and sizes, from rectangular to circular, so you can choose one that fits your style and needs perfectly.
Hang them above your sink or on an exposed brick wall for maximum impact!
Black Matte Hardware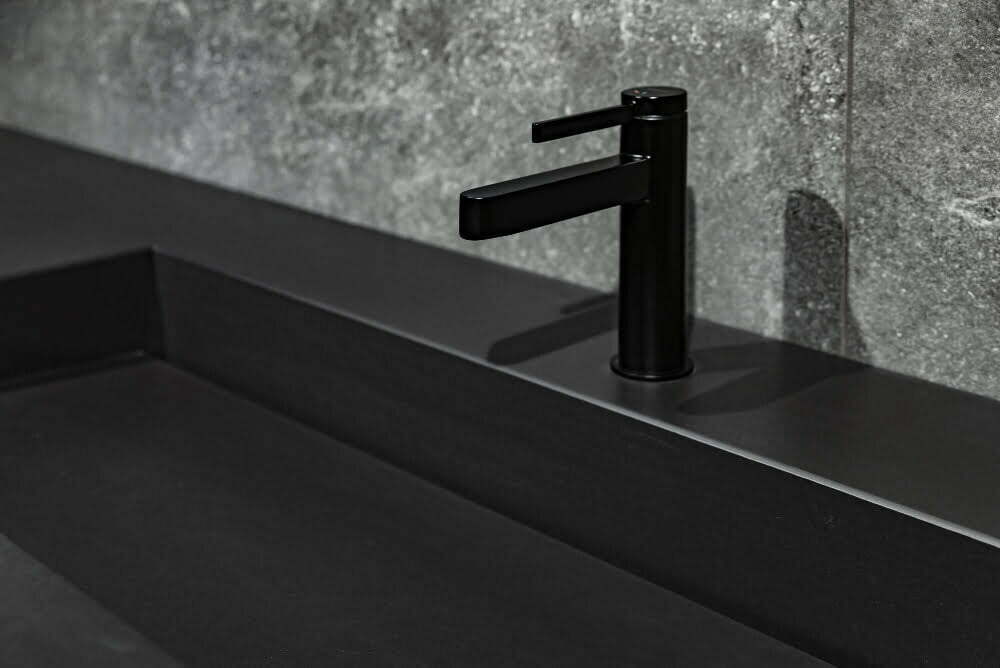 Black matte hardware is a popular choice for an industrial bathroom. It adds a sleek and modern touch to the space while still maintaining its ruggedness.
Black matte hardware can be used on everything from faucets to towel racks, giving your bathroom a cohesive look. The dark color of the hardware also contrasts well with lighter elements in the room such as white subway tiles or concrete countertops, making it stand out even more.
If you're looking for an easy way to update your bathroom's style, consider swapping out your old fixtures with black matte ones!
Caged Pendant Lights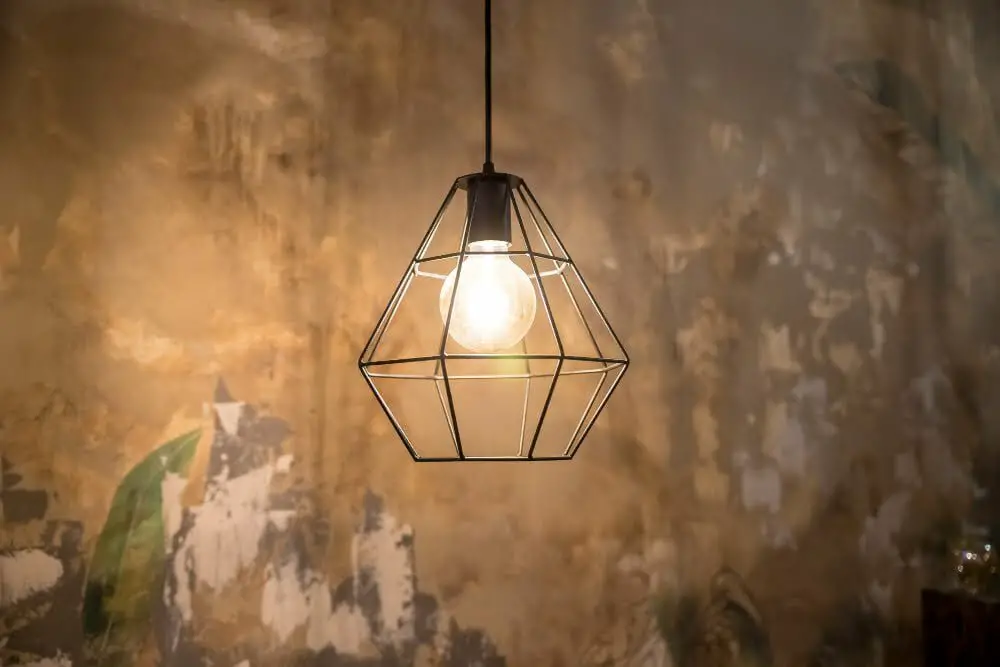 Caged pendant lights are a popular choice for industrial-style bathrooms. These fixtures feature metal cages that surround the light bulb, creating an edgy and modern look.
They come in various shapes and sizes, from small round pendants to large rectangular ones. Caged pendant lights can be hung individually or in groups to create a dramatic effect above the vanity or bathtub area.
They also work well with other industrial elements such as exposed pipes and concrete walls, adding texture and depth to the space while providing ample lighting for grooming tasks.
Metal Towel Racks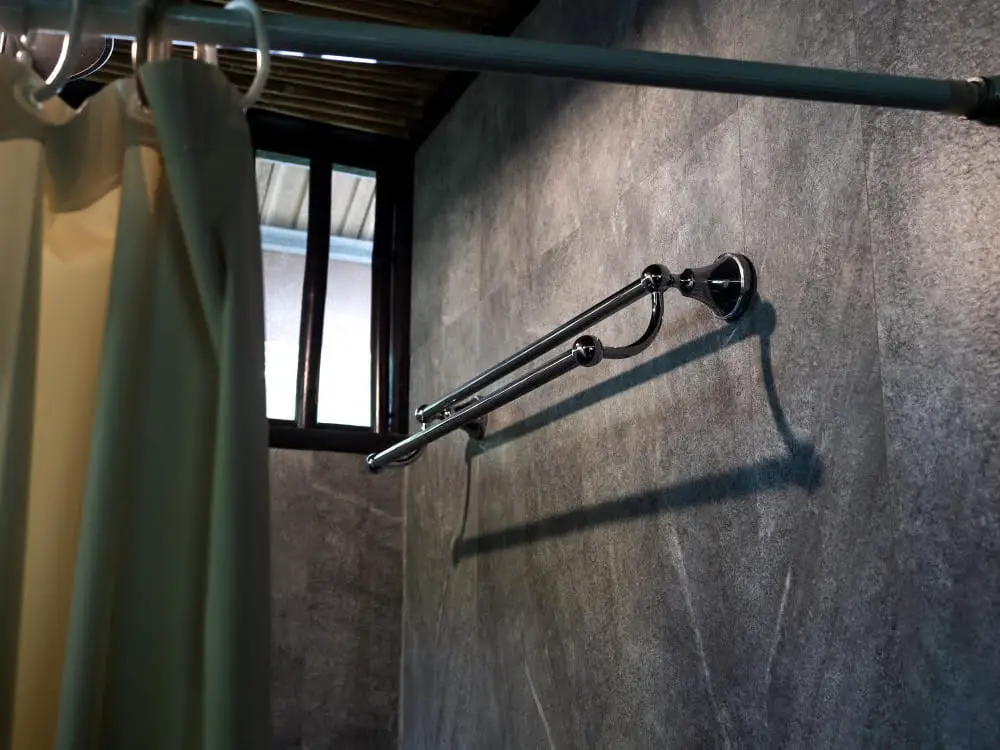 Metal towel racks are a great addition to an industrial bathroom. They not only provide functionality but also add to the overall aesthetic of the space.
Look for racks made from black or brushed metal, with clean lines and simple designs that complement your other fixtures and accessories. Wall-mounted options are ideal for small spaces, while freestanding models can be used in larger bathrooms or as a statement piece.
Consider mixing different sizes and styles of metal towel racks throughout your bathroom to create visual interest while keeping towels within easy reach.
Concrete Countertops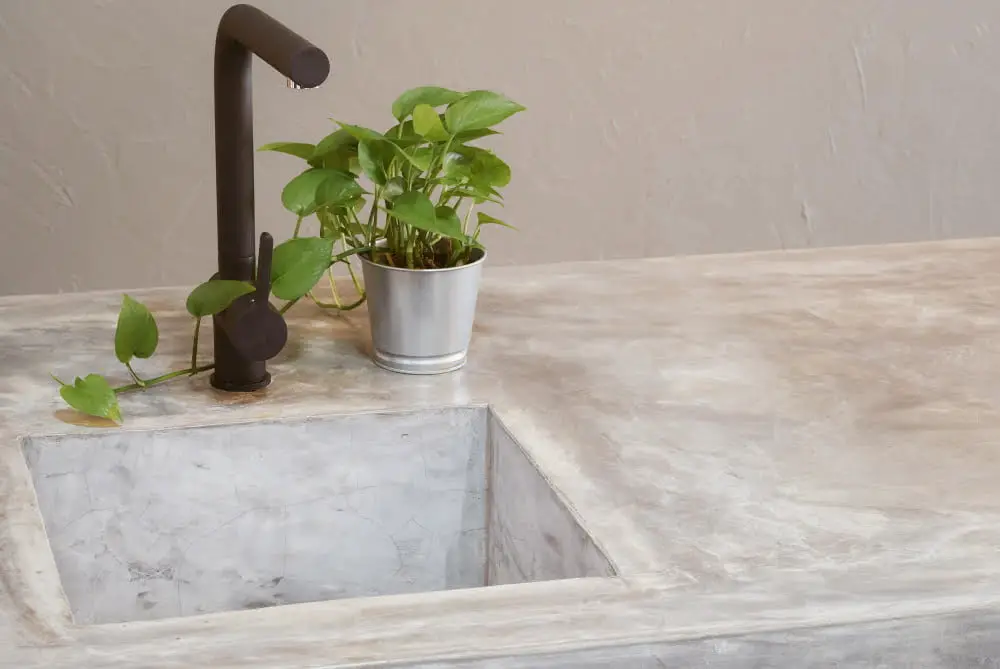 Concrete countertops are a popular choice for industrial-style bathrooms. They offer a sleek and modern look that complements the raw, unfinished aesthetic of an industrial space.
Concrete is also durable and easy to maintain, making it ideal for high-traffic areas like the bathroom. To add some visual interest to your concrete countertop, consider adding pigments or stains during the mixing process to create unique patterns or colors.
You can also experiment with different finishes such as matte or glossy depending on your personal preference and overall design scheme of your bathroom.
Subway Tile Backsplash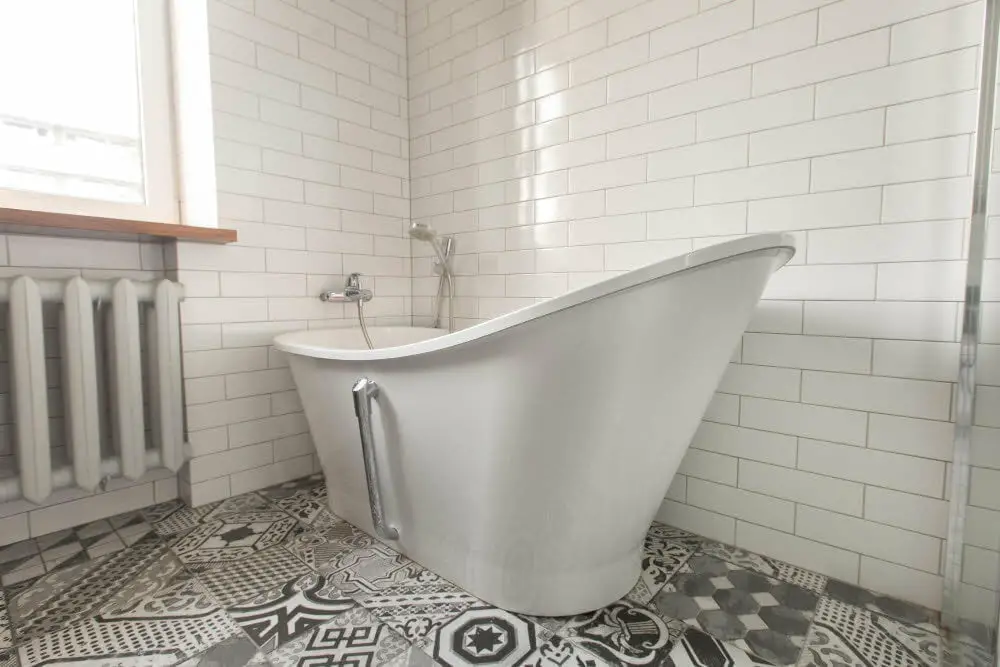 Subway tile backsplash is a classic choice for an industrial bathroom. The clean lines and simple design of the tiles complement the raw, utilitarian feel of an industrial space.
White subway tiles are a popular option, but you can also experiment with different colors or finishes to add more personality to your bathroom. For example, black subway tiles can create a dramatic effect when paired with white grout and metal accents.
Alternatively, textured or patterned subway tiles can add visual interest without overwhelming the space's overall aesthetic. Subway tile backsplashes are also easy to clean and maintain, making them practical for high-traffic areas like bathrooms while still looking stylish and on-trend in any home decor scheme that leans towards industrial style elements
Factory-style Windows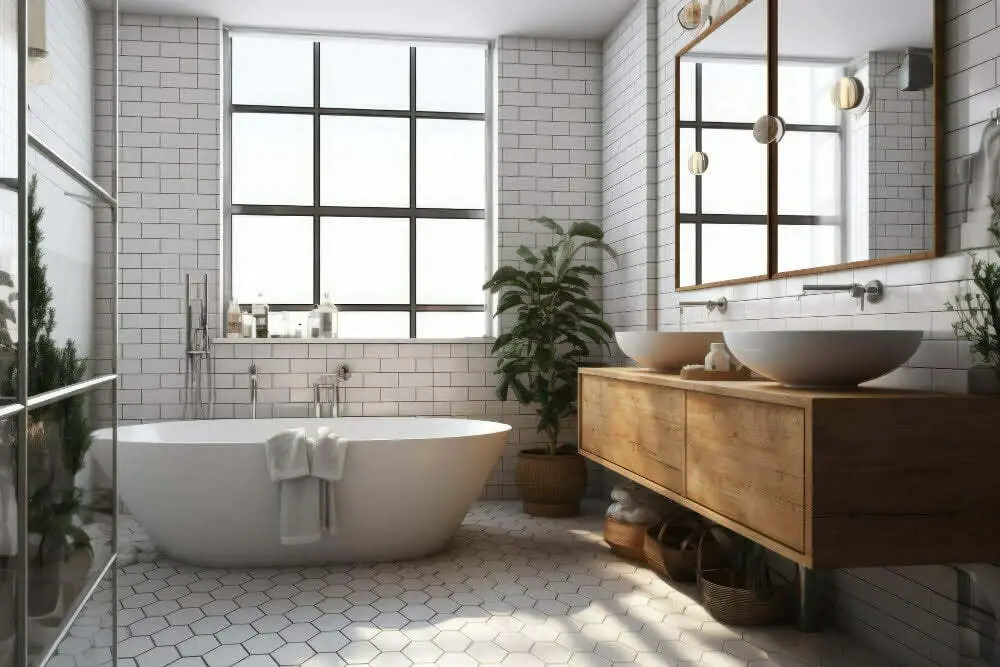 Factory-style windows are a popular feature in industrial bathrooms. These large, steel-framed windows provide an abundance of natural light and add to the overall aesthetic of the space.
They can be left bare for a more minimalist look or dressed up with simple window treatments like roller shades or sheer curtains. If you're looking to incorporate factory-style windows into your bathroom design, consider placing them above the bathtub or shower area for a dramatic effect that will make your bathroom feel larger and brighter.
Rustic Wooden Shelves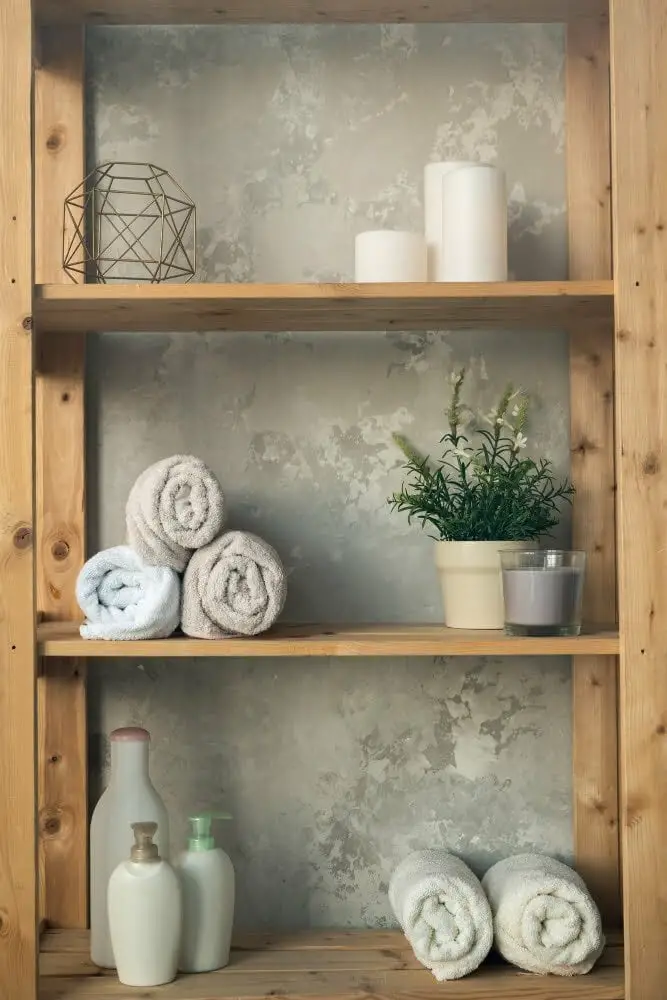 Adding rustic wooden shelves to your industrial bathroom is a great way to bring warmth and texture into the space. These shelves can be made from reclaimed wood or new lumber that has been distressed for an aged look.
They can be mounted on metal brackets or suspended from ropes for a more unique touch. Use them to display towels, toiletries, and decorative items such as plants or candles.
The natural beauty of the wood will complement the raw materials used in an industrial-style bathroom while also providing practical storage solutions.
Pipe Toilet Paper Holder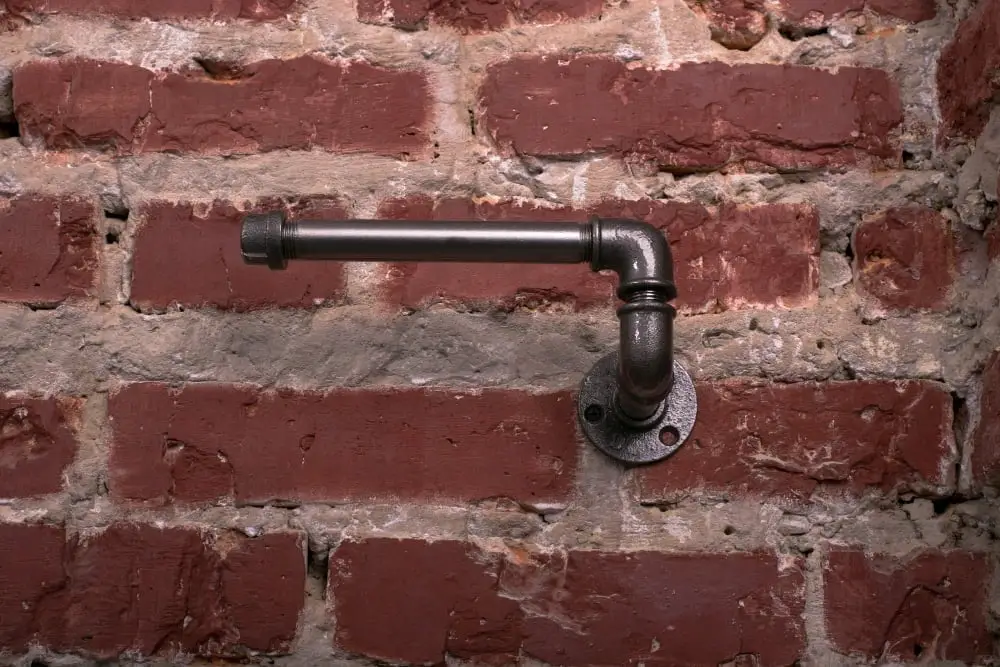 One of the easiest ways to add an industrial touch to your bathroom is by replacing your traditional toilet paper holder with a pipe version. This simple DIY project can be completed in just a few minutes and requires only basic tools.
All you need is some black iron pipes, flanges, and elbow joints that can be found at any hardware store. Once assembled, mount it on the wall next to your toilet for easy access.
Not only does this give off an industrial vibe but it also adds a unique touch that will impress guests who visit your home!
Weathered Metal Signs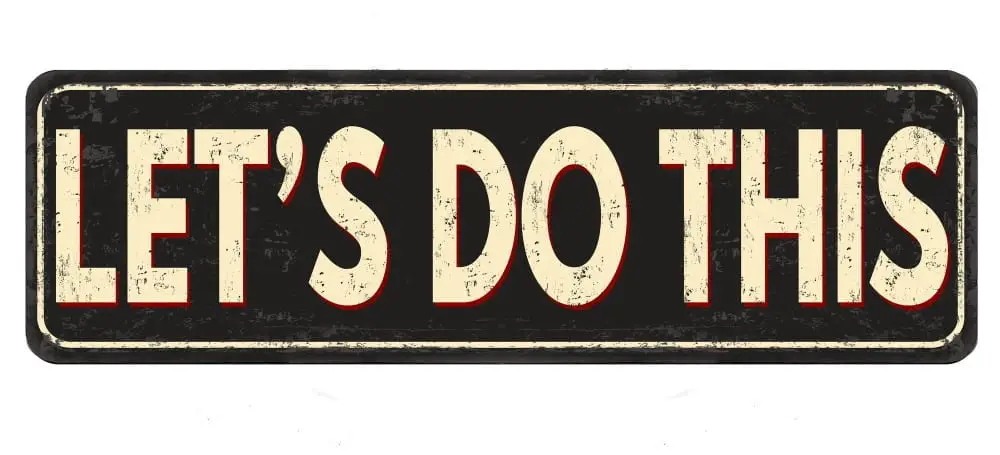 Weathered metal signs are a great way to add character and personality to an industrial bathroom. These signs can be found in various shapes, sizes, and designs that fit the overall theme of your bathroom.
You can choose from vintage advertisements or create custom-made signage with quotes or phrases that inspire you. The distressed look of weathered metal adds texture and depth to the space while also giving it a touch of nostalgia.
Hang them on exposed brick walls or above rustic wooden shelves for an authentic industrial feel in your bathroom design scheme.
Vintage Locker Storage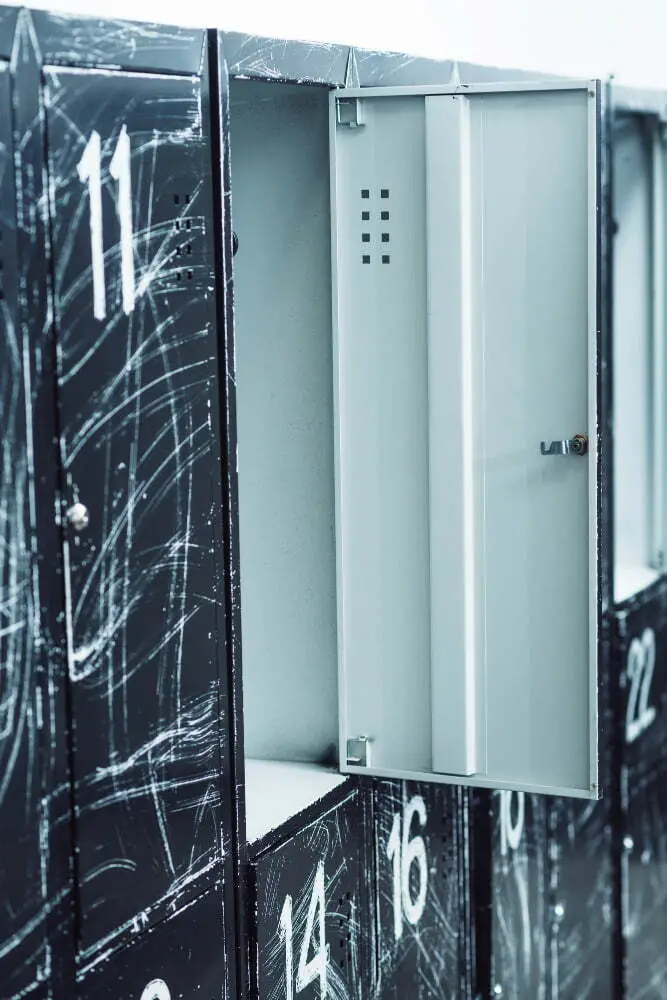 Vintage locker storage is a great way to add an industrial touch to your bathroom while also providing functional storage. You can find old lockers at flea markets or antique stores and give them new life with a fresh coat of paint or by leaving them as-is for that vintage look.
Use the lockers to store towels, toiletries, and other bathroom essentials. For added organization, you can label each locker with its contents using metal tags or chalkboard labels.
Vintage locker storage not only adds character but also helps keep your bathroom clutter-free!
Cast Iron Bathtub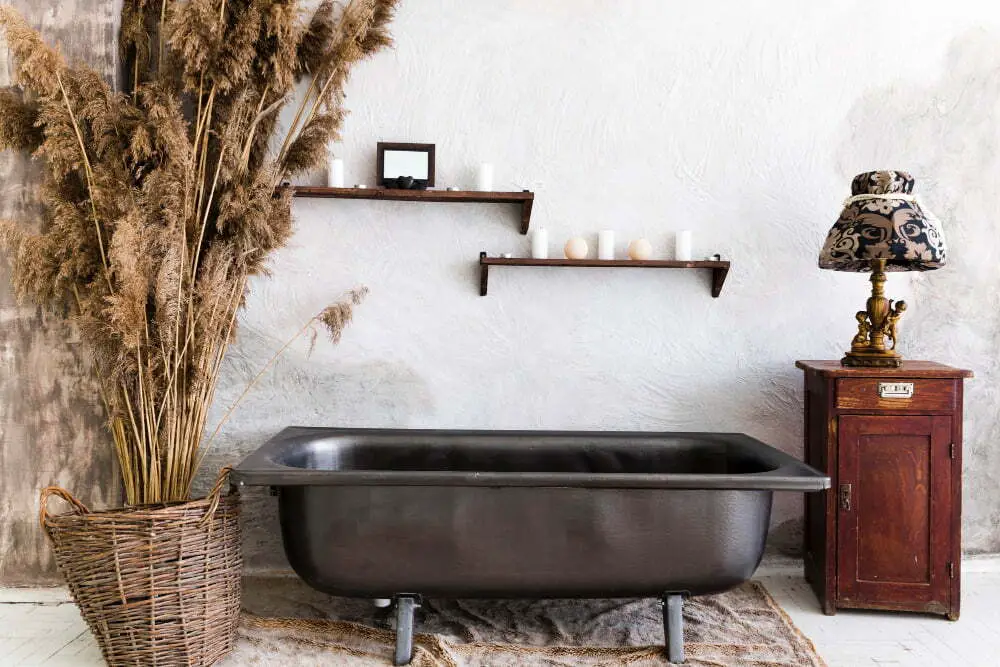 Cast iron bathtubs are a perfect addition to an industrial bathroom. They have a timeless look that can complement any design style, and their durability ensures they will last for years to come.
The weight of the cast iron also helps retain heat, making it ideal for long soaks in the tub. Pairing a cast iron bathtub with metal fixtures and exposed brick walls creates an authentic industrial feel in your bathroom space.
You can choose from various styles such as clawfoot or freestanding models depending on your preference and available space in your bathroom layout.
Continue reading:
Recap