Last updated on September 20, 2023
Looking for the best ways to stack and rack up your wine glasses to display your collection? These are the most creative ideas I could find. Read on!
Wine glass racks are something a wine collector would definitely need. Because it's not only about the wines you have but also how you serve them. I don't know about you but I've always had a nice collection of glassware to serve different types of wine.
It's also a great way to decorate as well! A nice rack with a well-thought-out display will decorate your mini wine cellar or kitchen.
There are so many wine glass racks out there that it might be hard to think of what to get. But with the proper research and knowledge, you can get the most suited wine glass rack for your space.
That's why I've sought out only the best ideas here, so you won't have to waste time looking at different places for the right wine glass rack. Check these out!
Table of Contents
Wine Glass Holder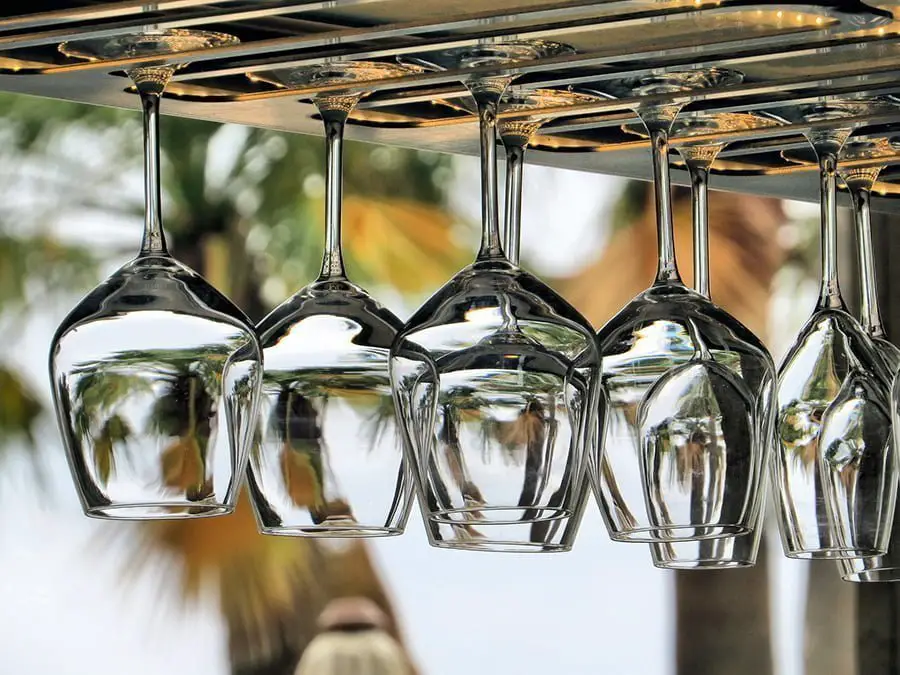 There are many different kinds of wine glass holders that can be bought in your local store or online. It usually makes the wine glass hang upside down. There are different sizes because it depends on the number of wine glasses it can keep.
DIY Wine Glass Rack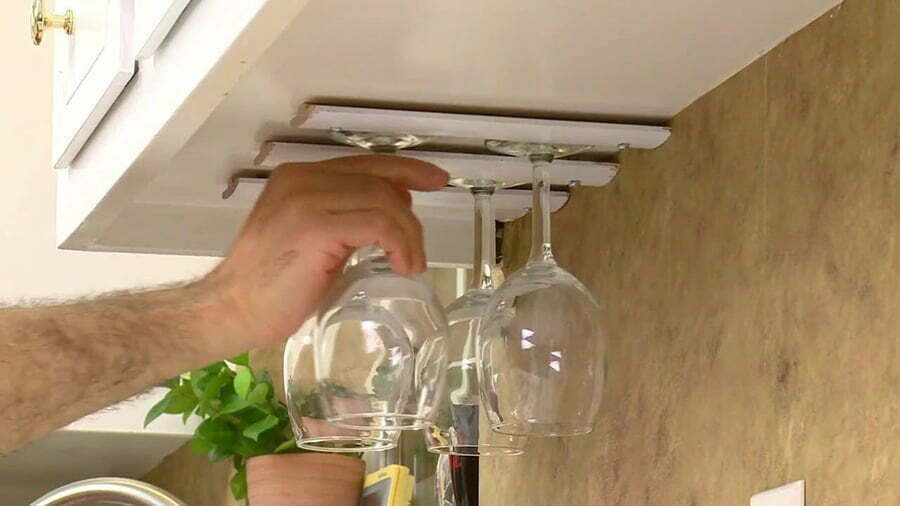 A wine glass rack doesn't have to be expensive because it can be made by yourself with a little practice and creativity. It can match the size needed and the style of the space since it's been made by you. This is a nice tutorial.
Hanging Wine Glass Rack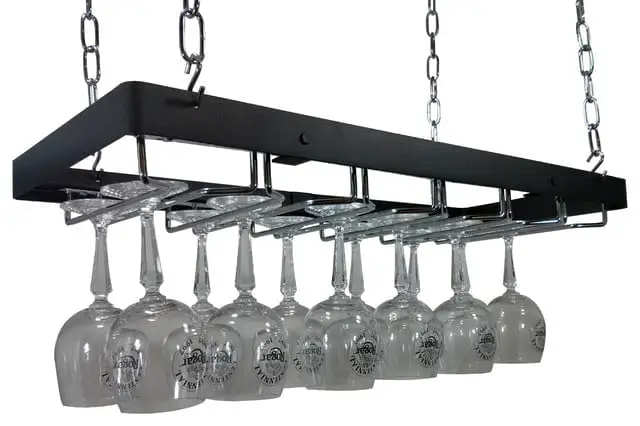 This style of wine glass rack complements a modern style of kitchen or wine area. It offers storage that won't get in your way because you're just simply hanging the wine glass. It's safe and easy to use.
Wall-mounted Wine Glass Rack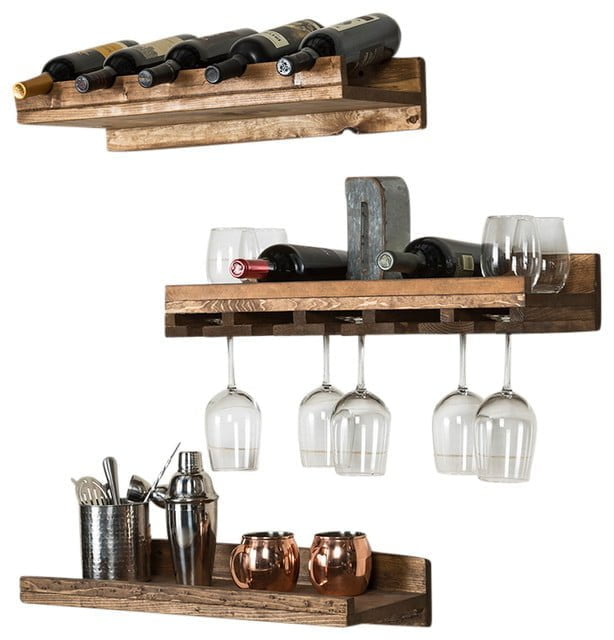 If you don't like the idea of a hanging wine glasses, why not try a wall-mounted wine rack. Once made, they don't just hold wine glasses but other bottles or utensils as well on top. It can be installed easily or even do one on your own.
Under Cabinet Wine Glass Rack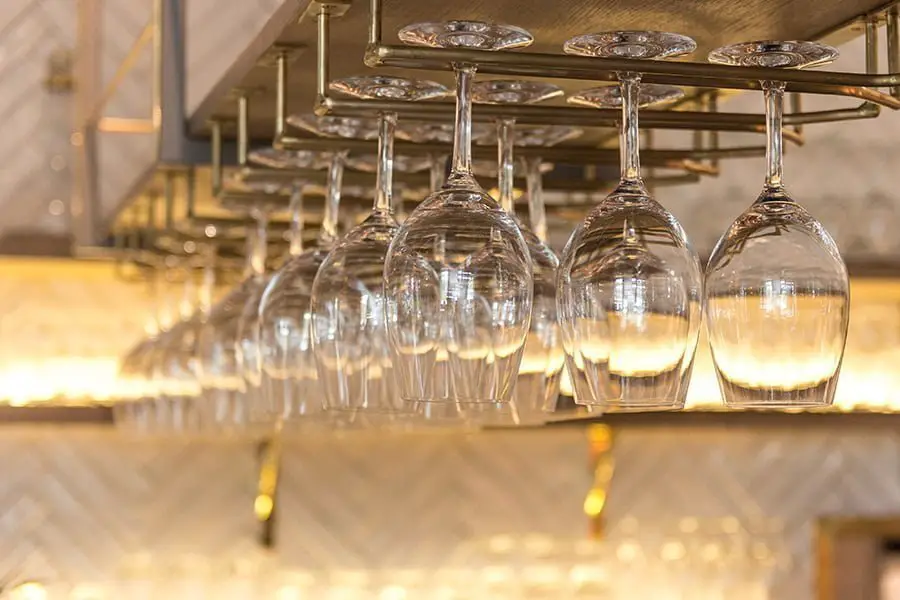 Your cabinet can be a great alternative for hanging wine glasses plus it's inexpensive if you already have the cabinet in place. Some cabinets are placed in the kitchen so it's the perfect spot for making a wine glass rack.
Wine Glass Shelf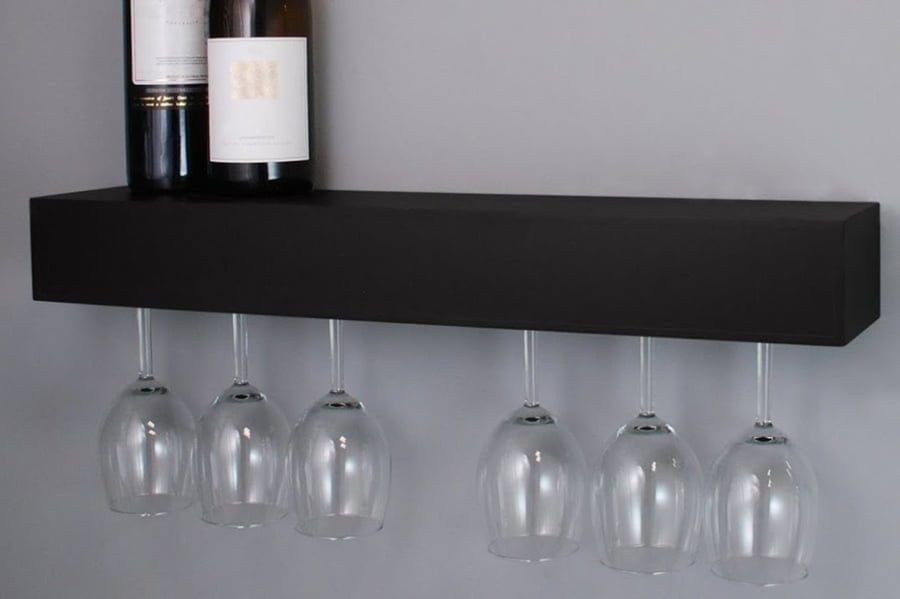 The wine glass shelf is what you use if you want a modern-looking wine rack addition to your interior. It has a sleek design and functional as the top can be used for other things like bottles, small plants, or even books.
Wine Glass Hanger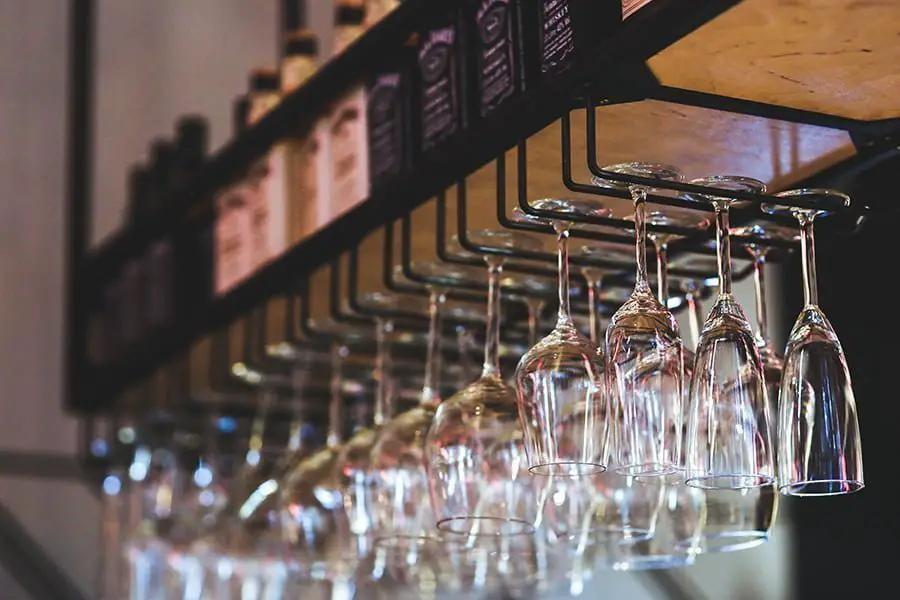 If there's space already available or you don't want the hassle of doing something yourself, a portable wine glass hanger will the job as they can fit almost tight spaces and ready to use once installed.
Under Counter Wine Glass Rack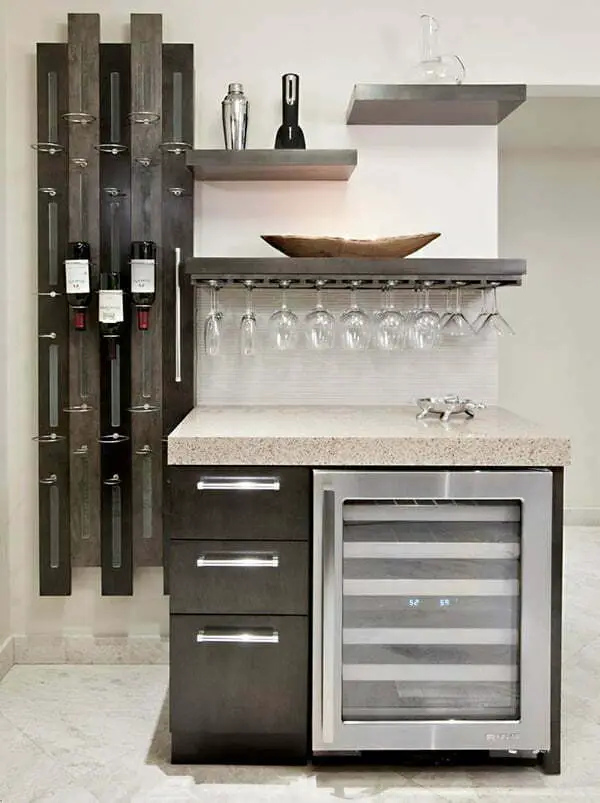 If the under the cabinet can be used as a wine glass holder, why under the counter right? It's also much cheaper if there's already a counter available as it's not advisable to build one just for the purpose of holding wine glasses.
Wine Bottle and Glass Holder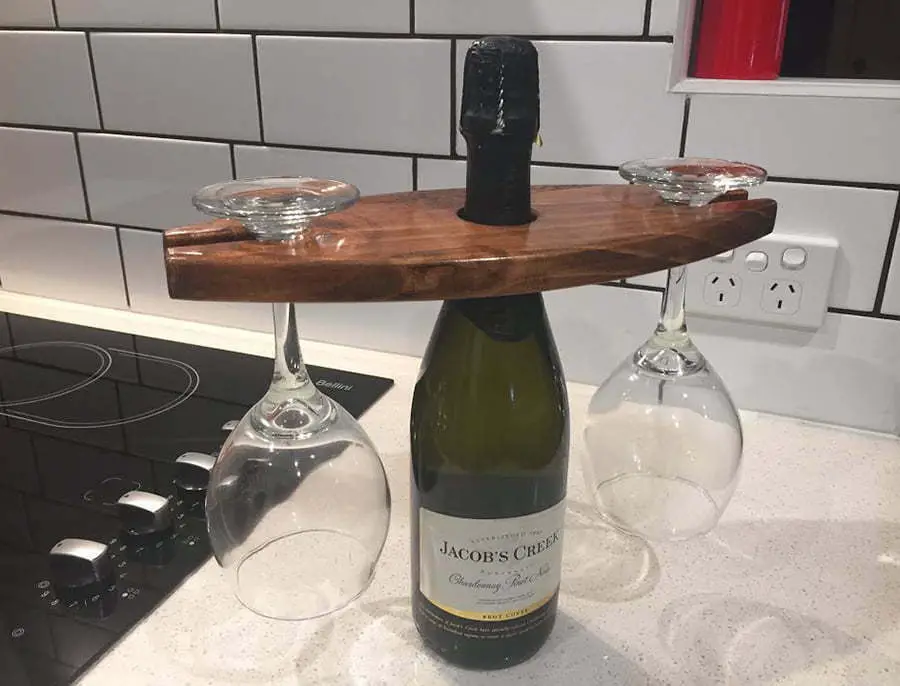 This one is a real space saver though it can only accommodate a number of wine glasses and a bottle. There can be bigger types too for more glasses or bottles to hold or you can get several ones.
Wood Wine Glass Holder
A classic look is what a wine glass holder made out of wood provides. It's showing out the collector in you as wood will always be classic looking and it can be stylish too when installed in the right place.
Tabletop Wine Glass Holder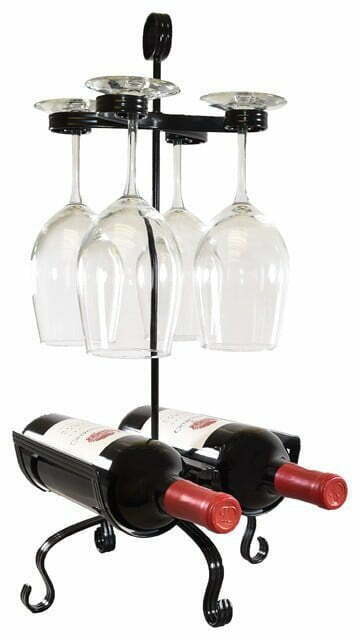 The tabletop is another part of your furniture that can be used as a wine glass holder like the cabinet or countertop. This kind of wine glass rack usually has a sleek design and best fit for a modern style.
Crochet Wine Glass Holder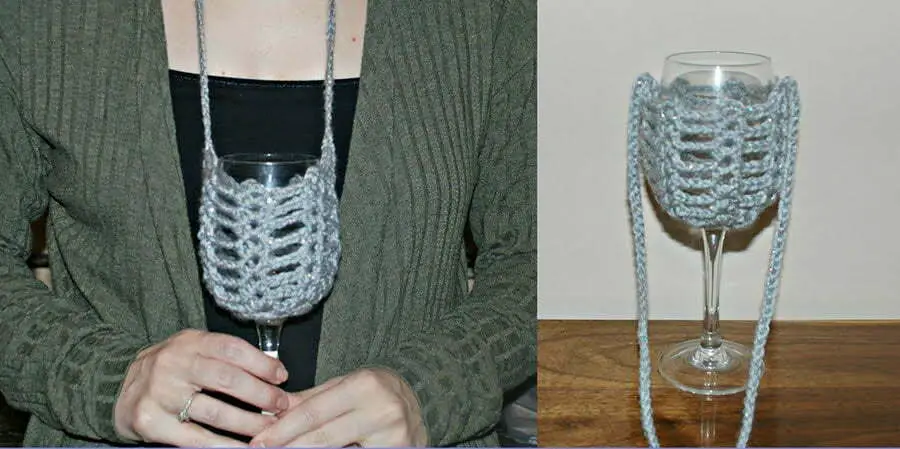 This one is a really unique wine glass holder but it takes effort to do and only holds a few wine glasses. Nevertheless, once you have it, it is fun to use and can even hang around your neck.
Bar Glass Holder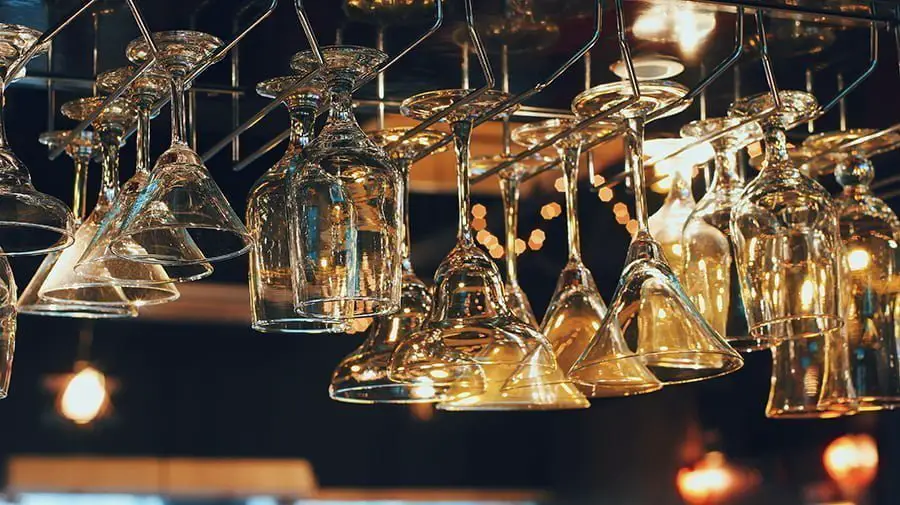 If you want a sophisticated looking wine glass holder, a bar glass holder is the go-to option as it looks really modern and classy. It's usually used in bars hence the name so it might be a bit pricey but it's worth it.
Ceiling Mounted Wine Glass Rack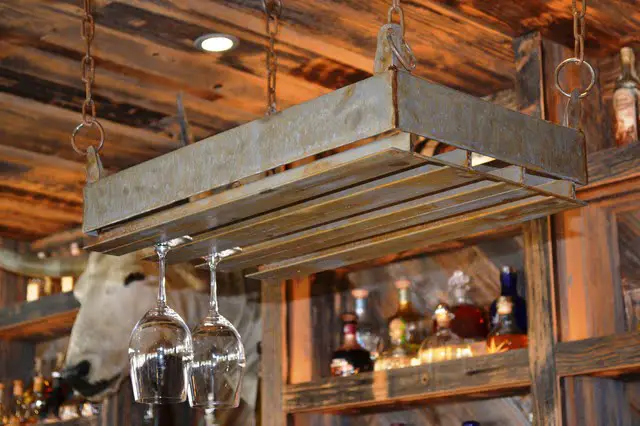 A ceiling-mounted wine glass rack looks a lot like a DIY tool but you can get this online too. It's one of the best ways to display your wine glasses because of its unique appearance, not to mention the top of it that can be used for displaying as well.
Under Shelf Wine Glass Hanger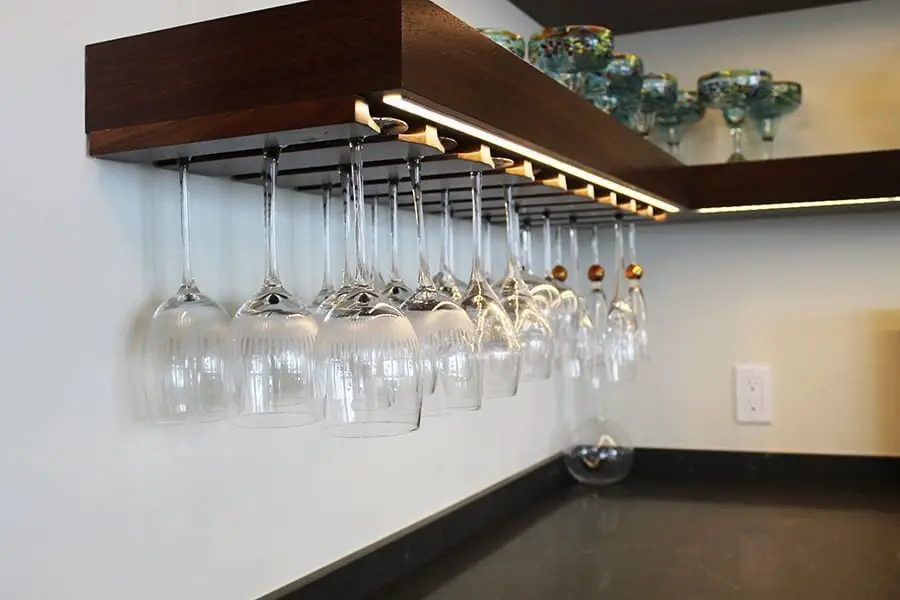 If you can get a shelf for wine glass holding, you can also use the bottom part of it for hanging making it a real space saver especially if you've got plenty of wine glass to show. It's versatile and easy to do.
Corner Wine Glass Shelf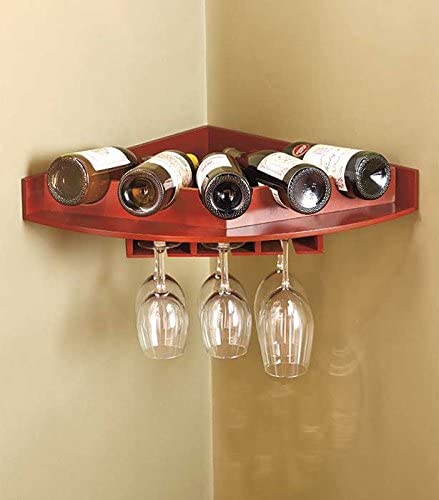 If you've got corners that have space, even small, you can transform that space into a wine glass holder. It wouldn't hold plenty of glasses but it's better than nothing. It can even make the corner more beautiful looking.
In-cabinet Wine Glass Rack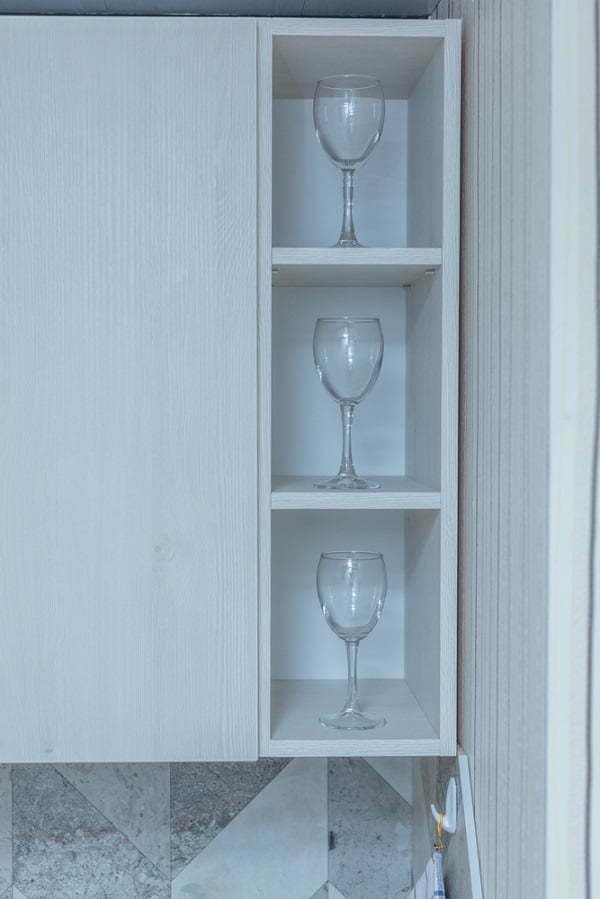 Underneath the cabinet isn't the only part of it that can be used as a wine glass holder because you can get some hangers that can be used inside a cabinet. It's a great idea if you want to maximize everything out of your cabinet.
Unique Wine Glass Racks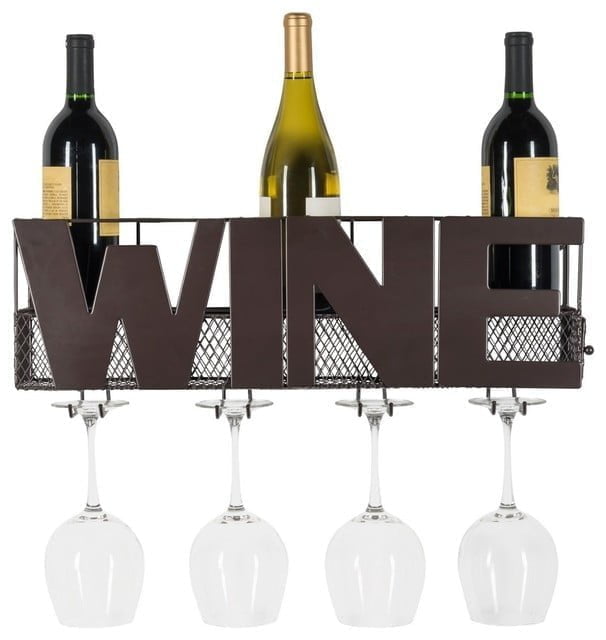 This is something you can do by yourself or find something online. Unique wine glasses are out of the norm and it shows the unique personality of the owner. It can be something with your name or something that looks like a ladder.
Wine Glass Holder Made From Pallets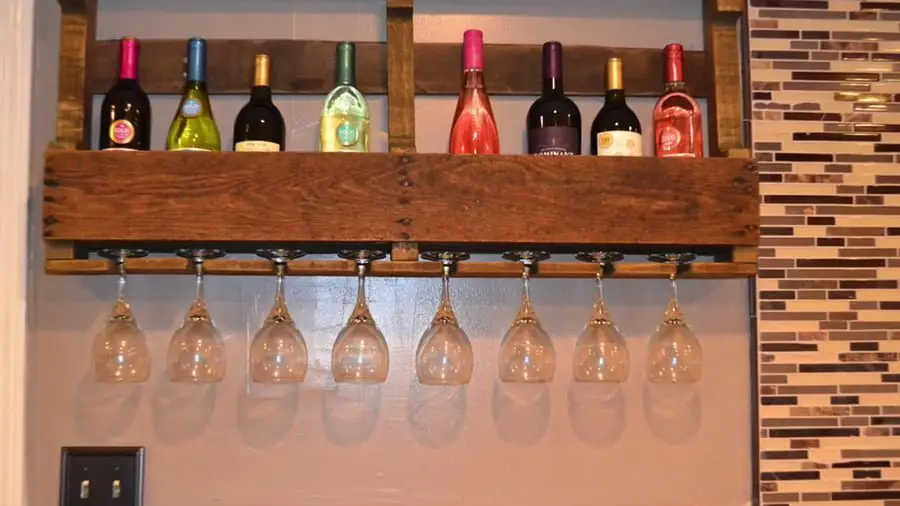 A basic wooden pallet can turn into a vintage wine door with the right materials and knowledge. It looks really classic and very functional. It's easy to do and can be installed on your wall for easy space-saving.
Wine Glass Hooks

This is probably the cheapest out of every wine glass holder here and you wouldn't imagine that a hook can be a wine glass holder too. It's free-standing or can be hang making it really versatile for the wine collector.
Continue reading: