Last updated on August 25, 2023
Discover a variety of inspiring fall bathroom decor ideas to transform your space into a cozy haven with seasonal hues, warm textures, and delightful accents.
As the leaves change color and the air turns crisp, it's time to update your home decor for fall. And what better place to start than your bathroom? With a few simple touches, you can transform this often overlooked space into a cozy retreat that reflects the season.
From warm hues to natural elements, we've gathered 20 ideas for fall bathroom decor that will inspire you to create a stylish and inviting oasis in your own home. So grab a pumpkin spice latte and let's get started!
Table of Contents
Autumn-colored Towels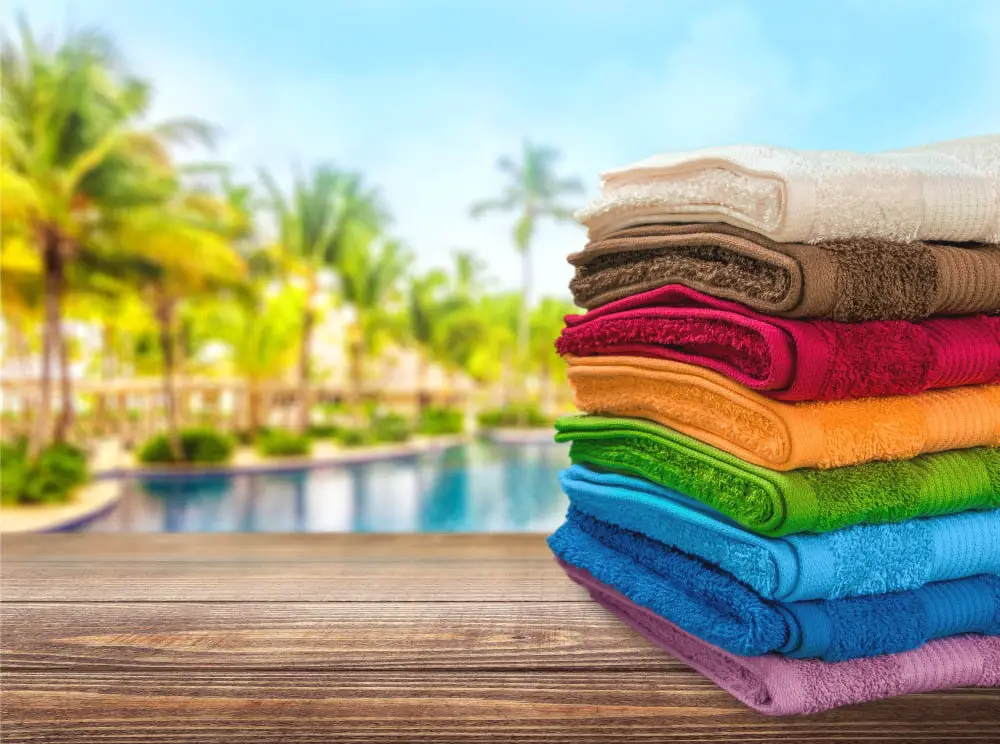 Autumn-colored towels are a simple and effective way to add some seasonal flair to your bathroom. Swap out your usual white or neutral towels for ones in shades of orange, red, yellow, and brown.
These colors will instantly evoke the cozy feeling of fall and make your bathroom feel warm and inviting. You can also mix different hues together for a more eclectic look or choose patterns that incorporate autumnal motifs like leaves or pumpkins.
Don't forget to fold them neatly on shelves or hang them up on hooks so they're easily accessible when you need them!
Pumpkin Soap Dispenser
It's an easy way to add a touch of autumnal charm without going overboard. You can find them in various sizes, shapes, and colors – from classic orange pumpkins to white or metallic ones that match your existing decor.
Fill it up with your favorite hand soap or lotion for an extra special touch that will make washing your hands feel like a seasonal treat!
Leaf-patterned Shower Curtain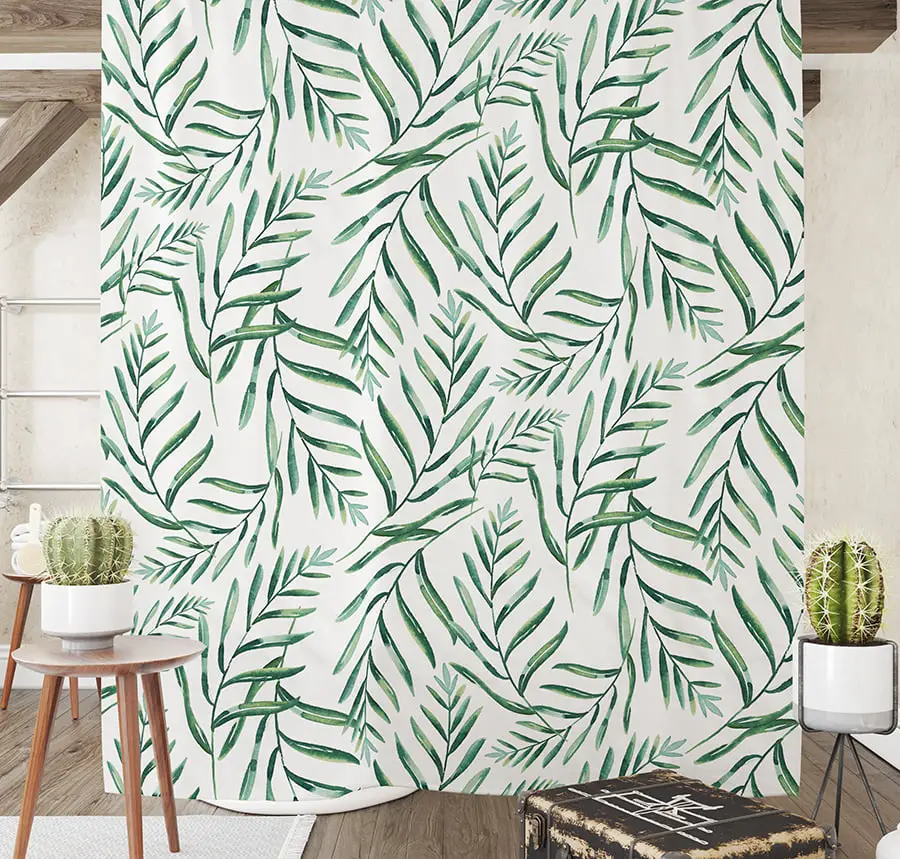 The intricate design of leaves in various shades of orange, red, and yellow will add warmth and depth to your space. This type of shower curtain can be paired with solid-colored towels or bath mats for a cohesive look.
It's also an easy way to update your bathroom decor without having to make major changes or spend too much money. Plus, it's perfect for those who love nature-inspired designs!
Acorn-shaped Candle Holders
These small, decorative pieces can be placed on the countertop or on shelves to add a touch of whimsy and warmth. They come in various materials such as ceramic, glass, or metal and can hold tea lights or votive candles.
The soft glow of the candlelight will create an inviting atmosphere that is perfect for relaxing baths after long days at work. Acorn-shaped candle holders also make great gifts for friends who love autumnal decorations!
Fall-themed Bath Mat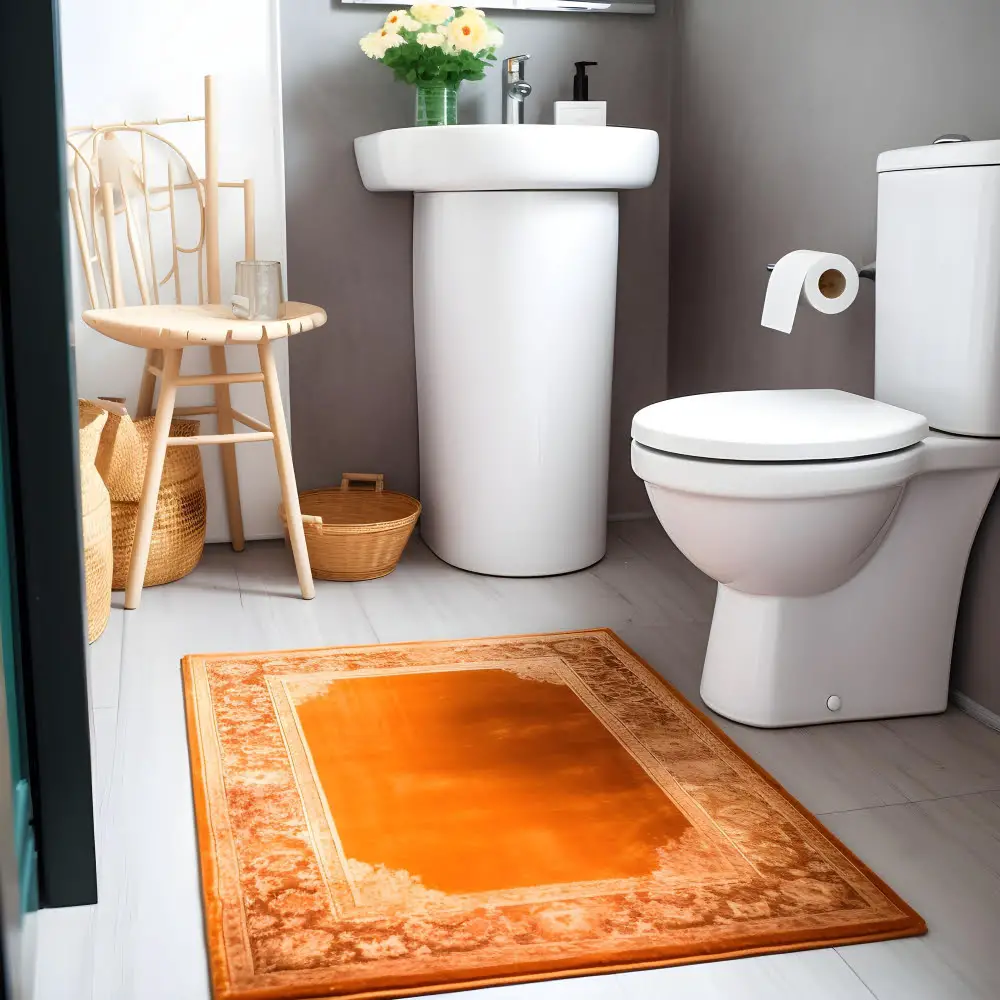 Look for mats with warm colors like orange, brown, and gold or ones that feature leaves or other seasonal motifs. You can also opt for a plush mat made from materials like microfiber or memory foam for added comfort during those chilly fall mornings.
A cozy bath mat not only adds style but also keeps your feet warm and dry after stepping out of the shower on crisp autumn days.
Autumnal Wall Art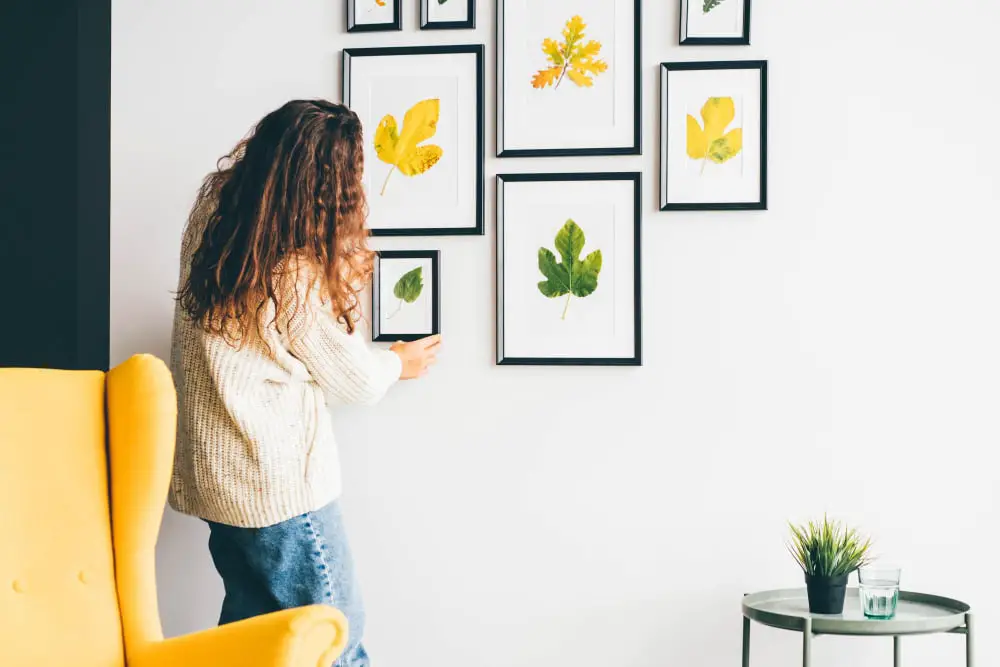 You can find prints, paintings, or even DIY your own artwork with leaves or branches. Consider warm colors like orange, red, and yellow for a cozy feel.
A simple print with the word "grateful" or "thankful" can also be a great reminder of the season's spirit. Another idea is to frame pressed leaves from outside in different shades of autumnal hues for an organic look that brings nature indoors.
Whatever you choose, make sure it complements the rest of your bathroom decor while adding some seasonal charm!
Orange and Brown Bath Accessories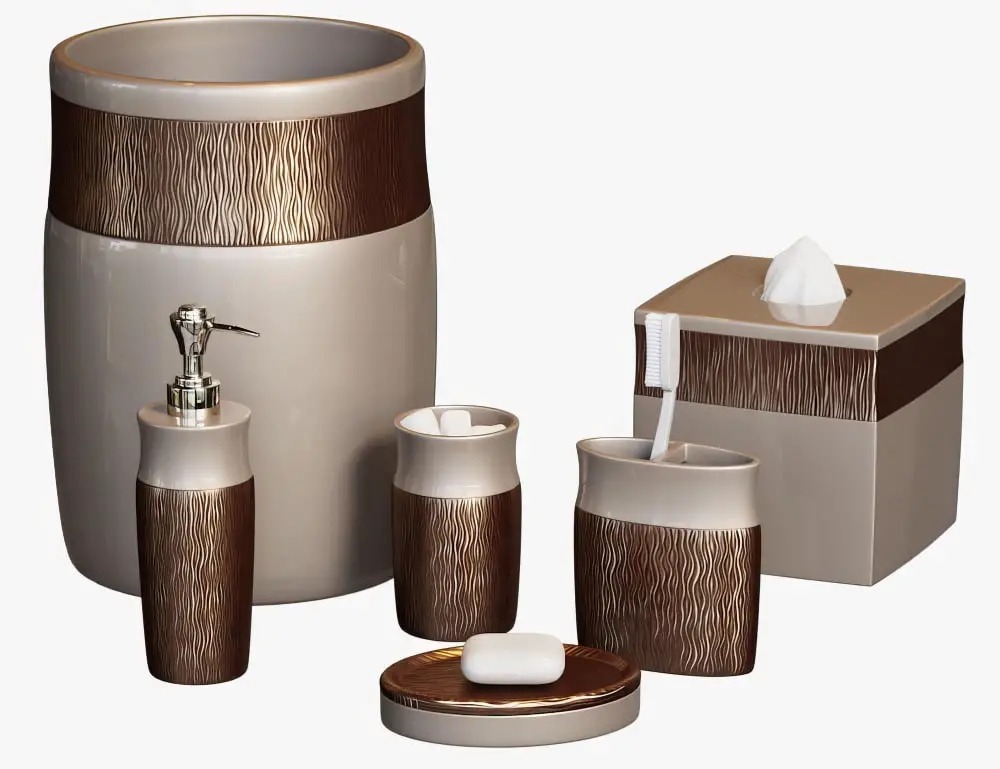 Consider incorporating these hues into your bath accessories for a cozy autumnal feel. Look for toothbrush holders, soap dishes, and lotion dispensers in shades of burnt orange or chocolate brown.
You could also swap out your plain white shower curtain with one featuring an orange and brown pattern or opt for towels in these earthy tones to tie the look together. Don't be afraid to mix textures either – try pairing a fluffy rust-colored bath mat with sleek espresso-colored storage baskets for added depth and interest.
Maple Leaf-shaped Rug
It adds a touch of nature and warmth to the space while also being functional. The rug can be placed in front of the sink or bathtub, providing comfort for your feet as you get ready in the morning or wind down at night.
You can choose from different colors and sizes that match your bathroom's color scheme and layout. A maple leaf-shaped rug is an affordable way to bring autumn into your home without having to make major changes, making it an ideal choice for renters or those on a budget who still want their homes looking stylish all year round!
Cinnamon-scented Candles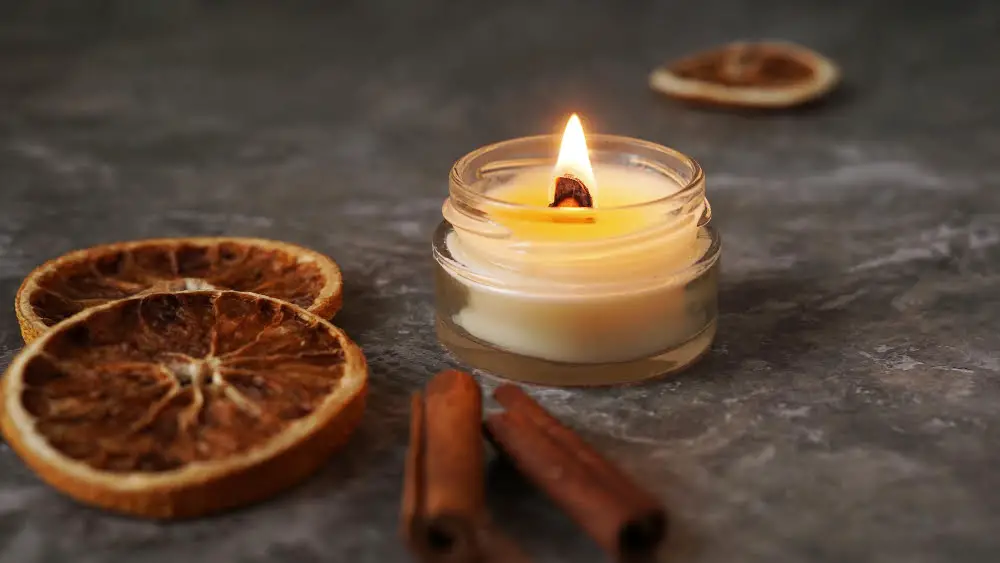 The warm and spicy aroma of cinnamon creates a cozy atmosphere that is perfect for relaxing baths or long showers on chilly days. You can find cinnamon-scented candles in various sizes, shapes, and colors to match your bathroom's color scheme and style.
Place them on the countertop or near the bathtub for an instant mood boost that will make you feel like you're in a luxurious spa resort. Just be sure to keep an eye on them while they burn!
Tree Branch Toilet Paper Holder
This DIY project can be easily accomplished with just a few supplies, including sandpaper, wood glue, and screws. Simply find an appropriately sized branch that has been stripped of its bark and sand it down until smooth.
Then attach it securely to the wall with screws and wood glue before adding on the toilet paper roll. The result is not only functional but also adds rustic charm to your bathroom design scheme for the autumn season!
Rustic Storage Baskets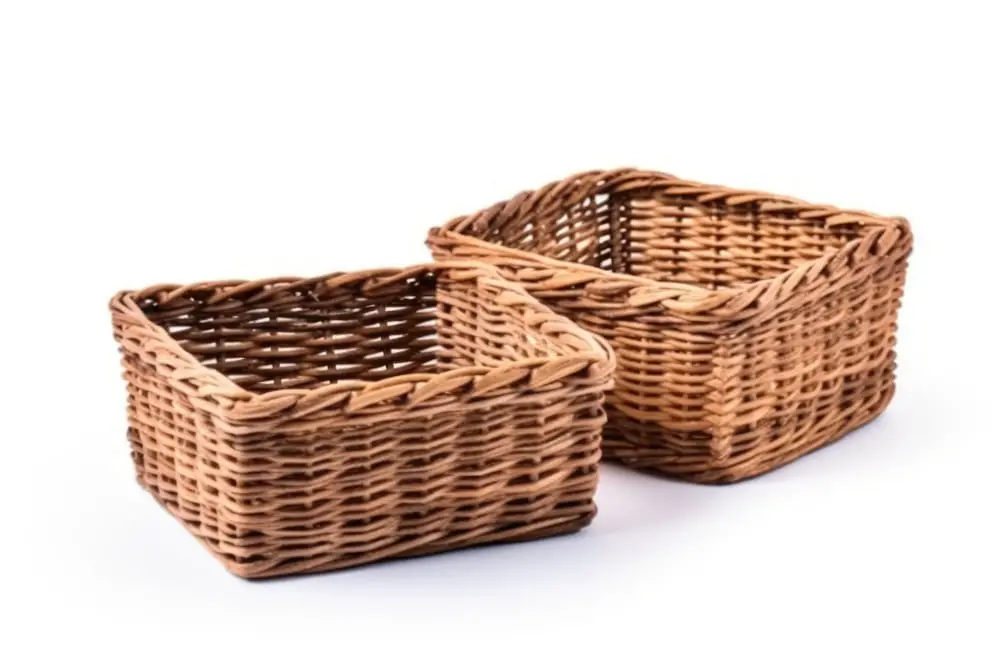 These baskets come in various sizes, shapes, and materials such as wicker or wire mesh. They can be used for storing towels, toilet paper rolls, magazines or even toiletries like shampoo bottles and soap bars.
You can also use them as decorative elements by filling them with pinecones or dried flowers that match the autumnal color scheme of your bathroom. Rustic storage baskets not only look stylish but they also help keep clutter at bay while adding a cozy touch to your space!
Woodland Animal Figurines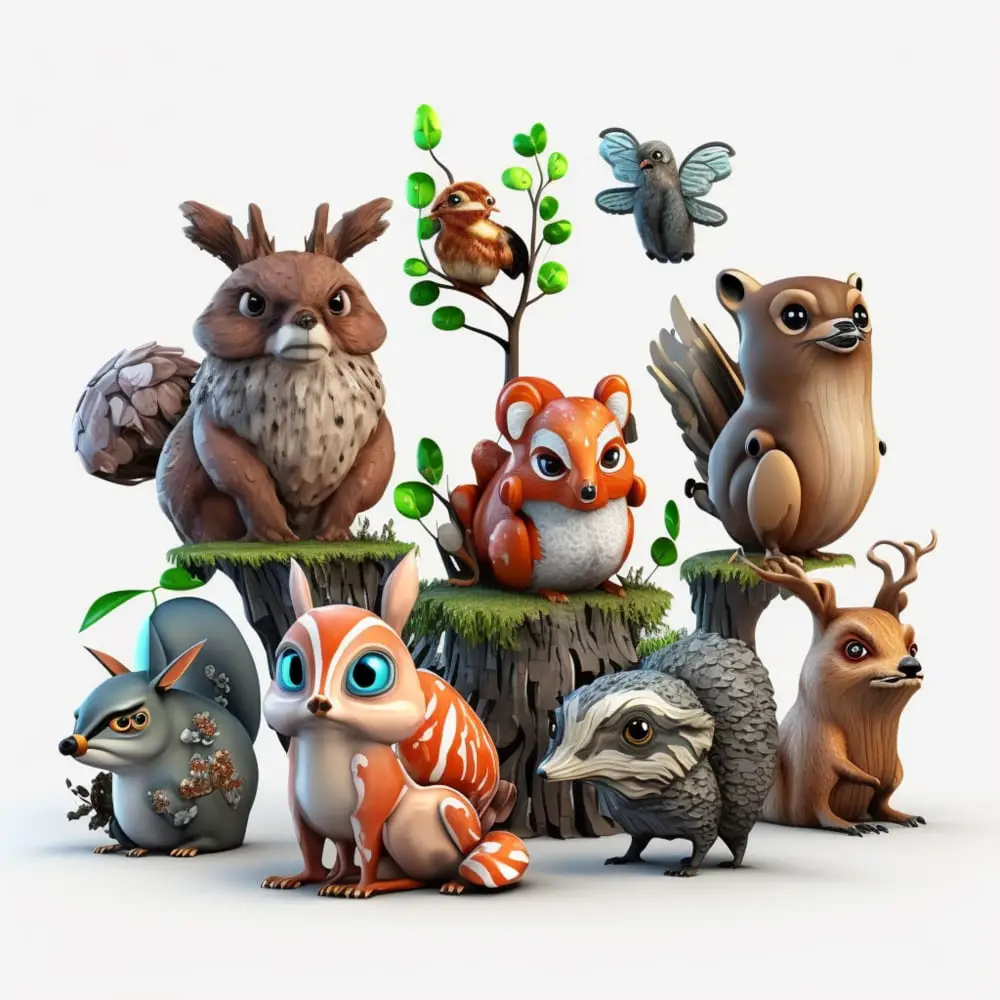 These little creatures can add a touch of whimsy and nature-inspired style to your space. Choose from ceramic foxes, squirrels, owls or deer for an adorable accent on your countertop or shelf.
You could also place them on the windowsill or in front of the mirror for an unexpected surprise that will make you smile every time you enter the room. Woodland animal figurines come in various sizes and materials so it's easy to find one that fits perfectly with your bathroom's aesthetic while adding some seasonal flair at the same time!
Glass Jar of Pinecones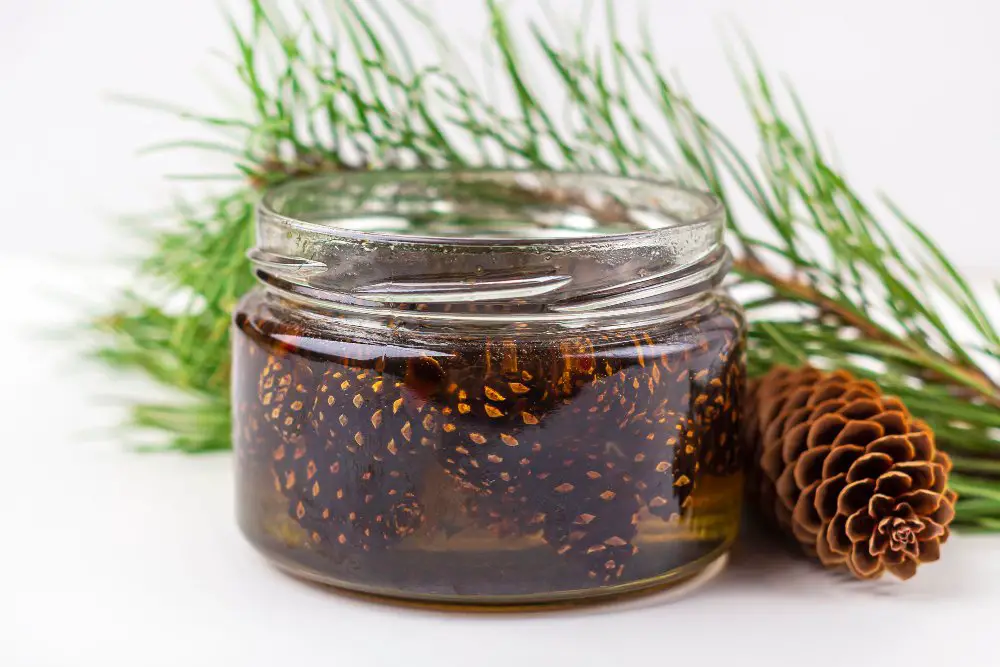 You can collect the pinecones yourself or purchase them from a craft store. Fill up a clear glass jar and place it on your countertop or shelf for an instant autumnal touch.
The natural texture of the pinecones adds warmth and coziness, while the transparency of the jar allows you to appreciate their beauty from all angles. This decoration idea is also very affordable, making it perfect for those on a budget who still want to spruce up their space for fall!
Fall Foliage Wreath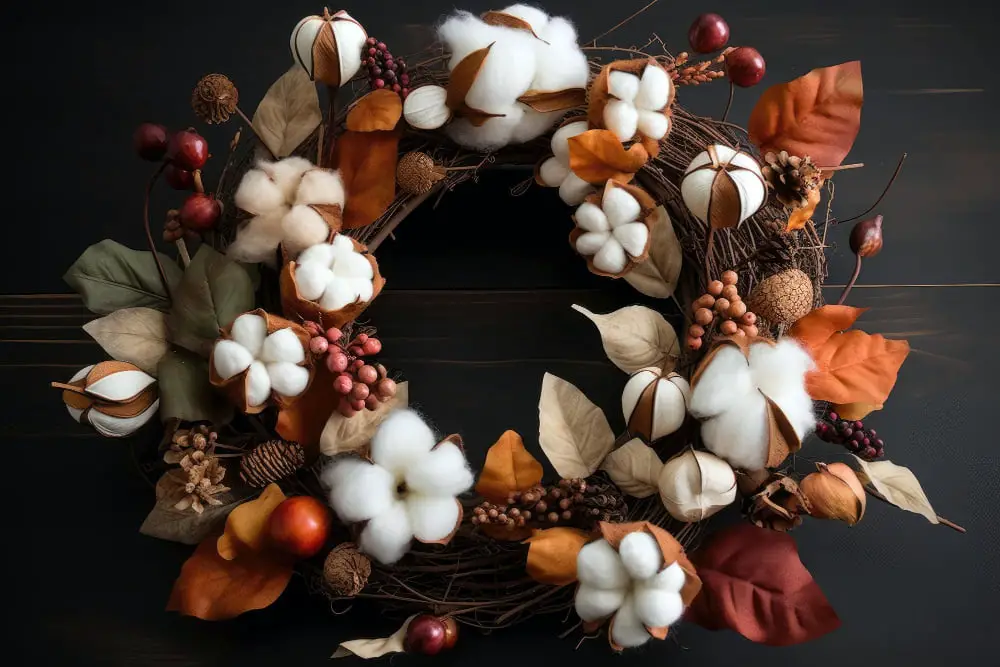 You can make one yourself using natural materials like leaves, twigs, and pinecones or purchase one from a craft store. Hang it on the door or above the toilet for an instant seasonal update.
For added interest, consider incorporating other fall elements like berries or feathers into your wreath design. A simple yet stunning addition that will bring warmth and coziness to any bathroom space!
Plaid and Velvet Accents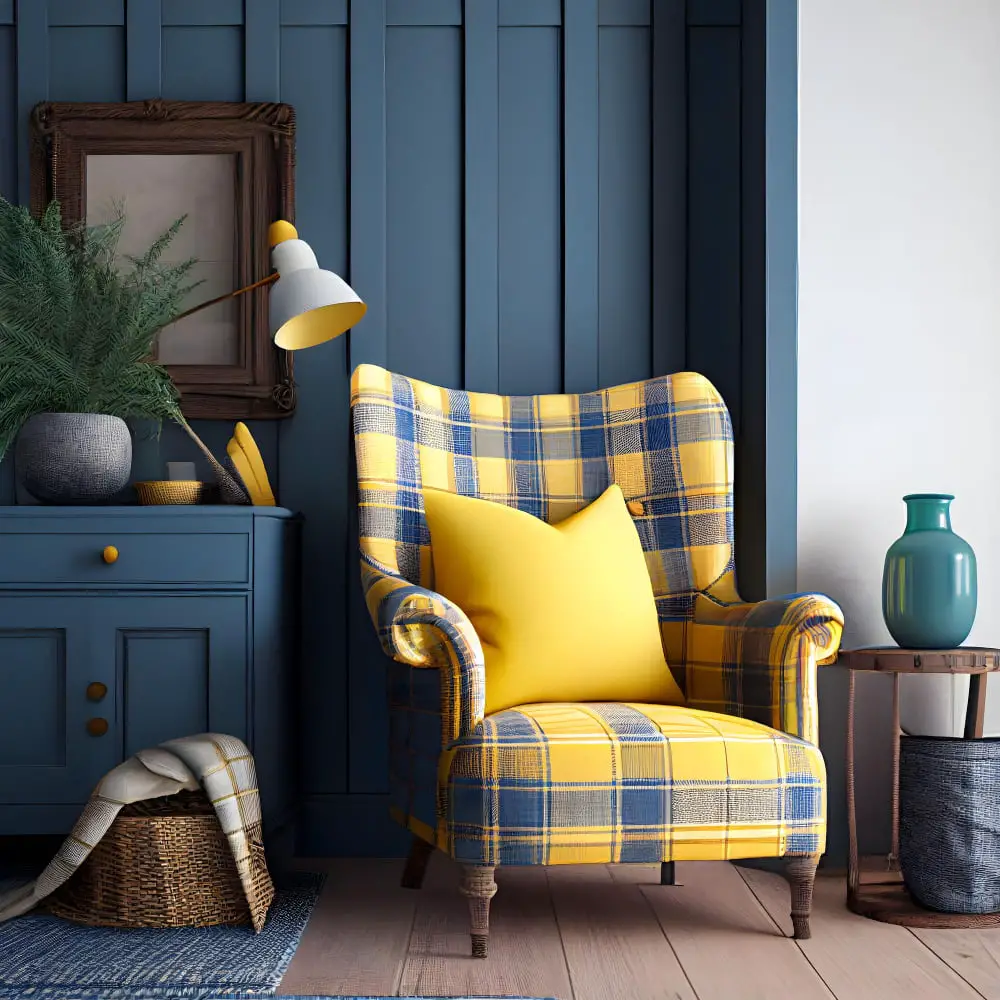 Consider incorporating plaid hand towels or a plaid shower curtain for an instant cozy feel. Velvet can be added through small touches like a velvet soap dish or toothbrush holder, or even through larger items like a plush velvet bathrobe hanging on the back of the door.
The combination of these two materials creates an inviting atmosphere that is perfect for relaxing in during those chilly autumn evenings.
Vintage Amber Glass Bottles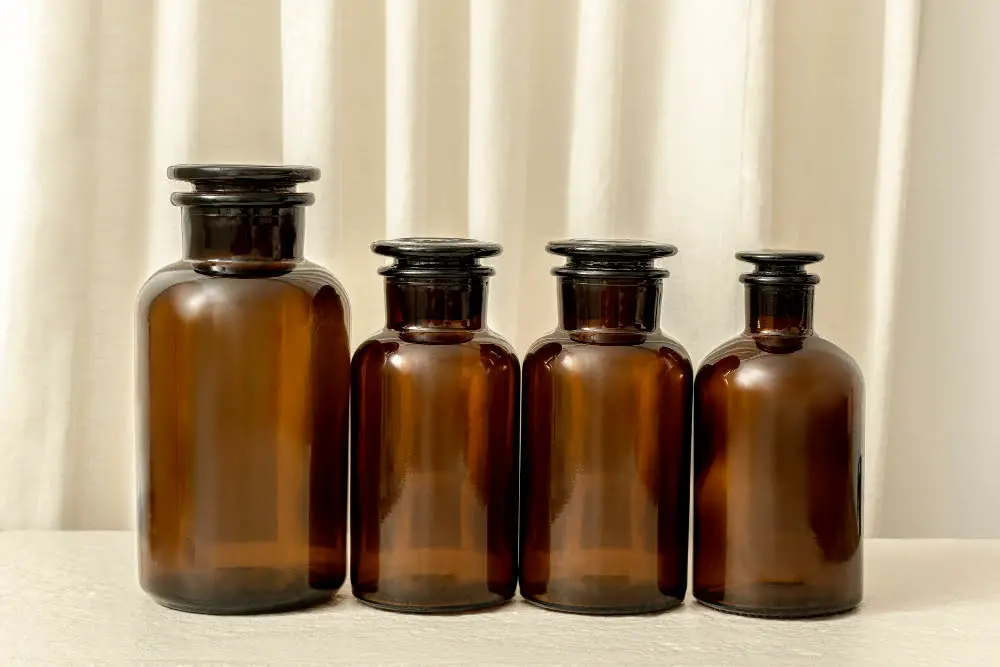 These bottles can be used as vases for dried flowers or branches, or simply as decorative accents on shelves and countertops. The warm amber color of the glass adds a cozy touch to the room, while also providing an interesting visual element.
Look for vintage apothecary-style bottles with labels still intact for an extra dose of charm. You can find these at antique stores or online marketplaces like Etsy and eBay.
Knitted Toilet Seat Cover
It adds warmth and texture to the space, making it feel more inviting during the colder months. Plus, it's a fun DIY project that you can easily make yourself with some basic knitting skills.
Choose yarn in autumnal colors like orange, brown or mustard yellow for an extra touch of seasonal charm. Just be sure to remove the cover before using the toilet!
Harvest-themed Window Stickers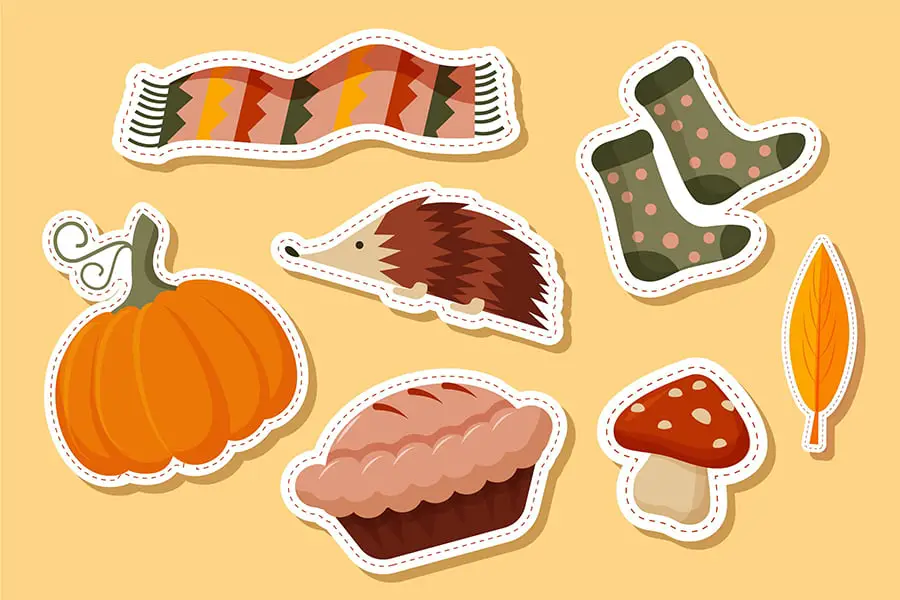 These stickers come in a variety of designs, from pumpkins and leaves to turkeys and cornucopias. They can be applied directly onto the glass surface of your windows or mirrors, creating an instant seasonal update.
Harvest-themed window stickers are also easily removable without leaving any residue behind, making them perfect for renters or those who like to change up their decor frequently. Try placing them on the lower half of your bathroom mirror for a subtle yet festive touch that won't obstruct your reflection!
Mixed Gold and Copper Accents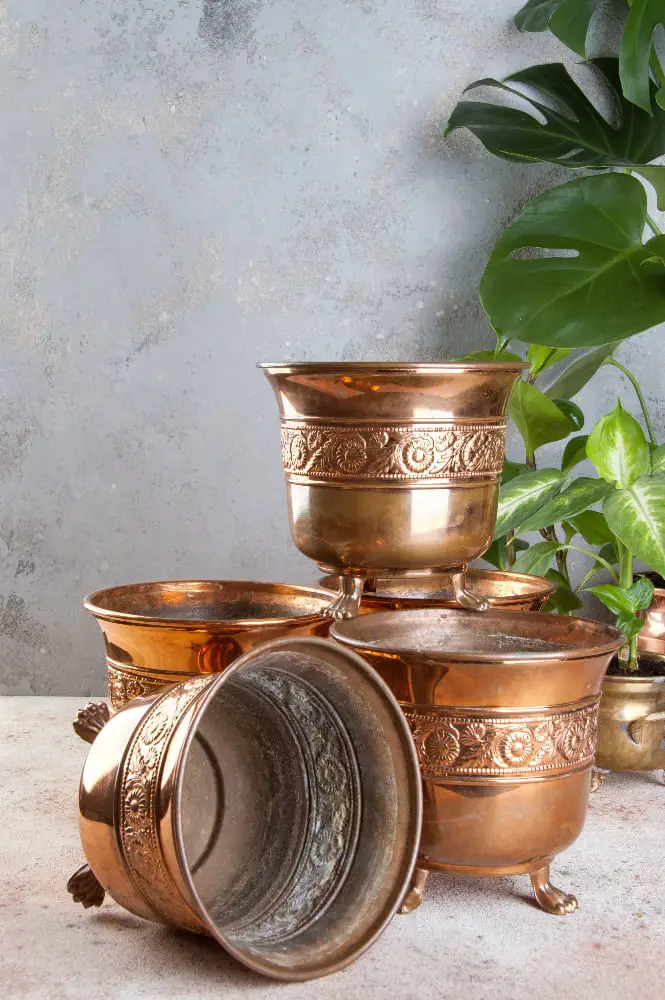 These metallic tones complement each other beautifully, creating an elegant yet cozy atmosphere. You can incorporate these accents in various ways, such as with a gold or copper soap dispenser, toothbrush holder or tissue box cover.
Another idea is to use mixed metal shower curtain hooks or towel rings for added interest. Don't be afraid to mix different shades of gold and copper for a more eclectic look that will make your bathroom stand out this season!
Twinkle Lights Around the Mirror
Simply wrap a string of fairy lights around the frame of your mirror or attach them with small adhesive hooks. You can choose warm white or amber-colored bulbs for an inviting glow, or opt for colorful ones that match your autumnal color scheme.
Twinkle lights are also great for creating ambiance during relaxing baths, and they make getting ready in the morning feel more festive!
Continue reading: