Last updated on November 30, 2023
Delving into 65th birthday gift ideas is truly exhilarating because the right present can make this already special milestone even more memorable.
I hope you find as much joy and inspiration in this article and its uniquely designed illustrations, 20 Unique and Thoughtful 65th Birthday Gift Ideas for a Special Celebration, that I had the pleasure of creating.
Finding the perfect 65th birthday gift can be a delightful challenge. This article will guide you through a selection of thoughtful and unique ideas, tailored to celebrate this significant milestone.
From personalized keepsakes to experiences that create lasting memories, you'll find something for every personality and interest. Whether you're shopping for a parent, spouse, friend, or colleague, you'll discover the ideal present that honors their life journey.
So, dive in and explore these curated suggestions that promise to make their 65th birthday unforgettable.
Personalized Wine Bottle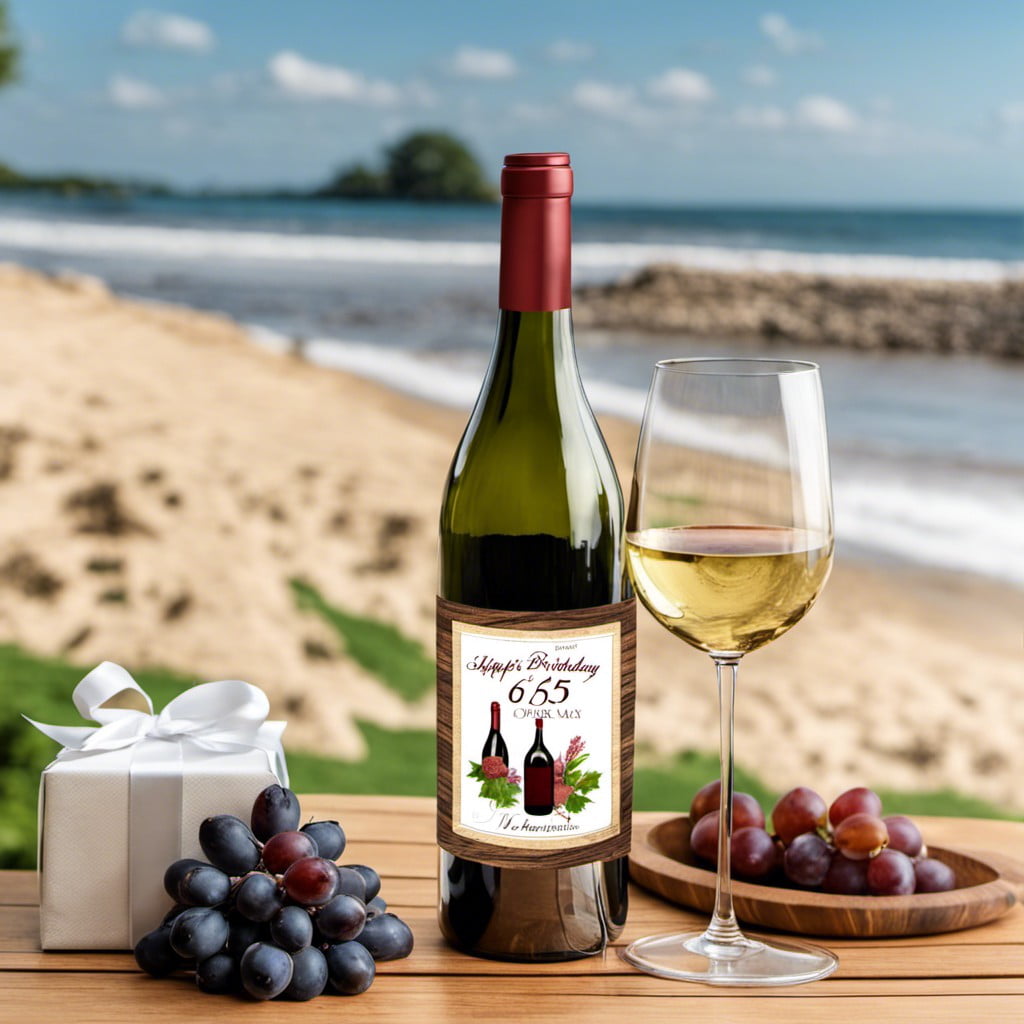 Crafting a personalized wine bottle can add a special touch that's truly one of a kind, making it a great choice for a memorable 65th birthday gift. Here's why:
Personal messages: Add a heartfelt note to the wine label commemorating the milestone in their life. It's an intimate way to express your feelings and wishes.
Unique designs: Craft a bespoke label design reflecting their personality, interests, or memories. Creative and thoughtful designs can make the bottle a keepsake.
Latest tastes: Take into account their preferred wine variety to deliver a gift that will well and truly hit the mark.
Pair with Accessories: For something extra special, pair this with a high-quality corkscrew or custom-made wine glasses – it completes the gift and enhances their wine experiences.
Treasure, Don't Waste: Even once the wine has been enjoyed, the bottle can serve as a timeless decoration, or a vessel to store messages for their 70th birthday. It's the gift that keeps on giving.
Remember, a personalized wine bottle is not just a beverage; it's a unique blend of thoughtfulness, creativity, and consideration.
Customized Jewelry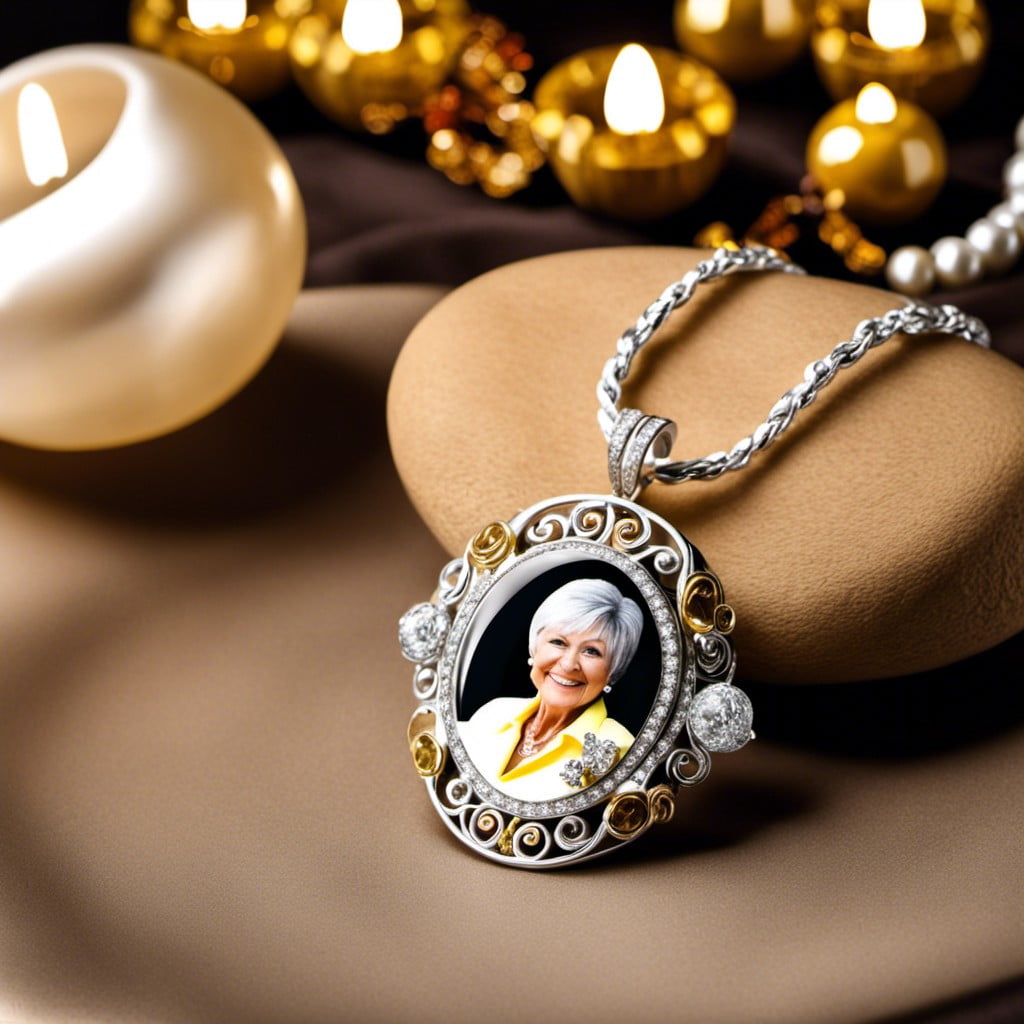 Personalization adds a unique touch to any birthday gift, increasing its sentimental value. Jewelry pieces like necklaces, bracelets, or rings can be engraved with a special message or a significant date.
Consider a locket for a bit of vintage allure. Gemstone jewelry that correlates with the birthstone of the lucky recipient offers an added layer of thoughtfulness. Jewelry is a timeless gift that if cared for properly can last a lifetime and passed on as a beautiful keepsake.
It serves as a constant reminder of the special occasion and the person who gifted it. Consider shopping from local artisans for a unique piece, not only will you be supporting small businesses, but also giving a gift that's one of a kind.
Choose a piece that fits the style and personality of the birthday person to ensure they will truly enjoy it. A key tip: pay attention to whether they prefer gold or silver to really nail the gift.
Spa Gift Basket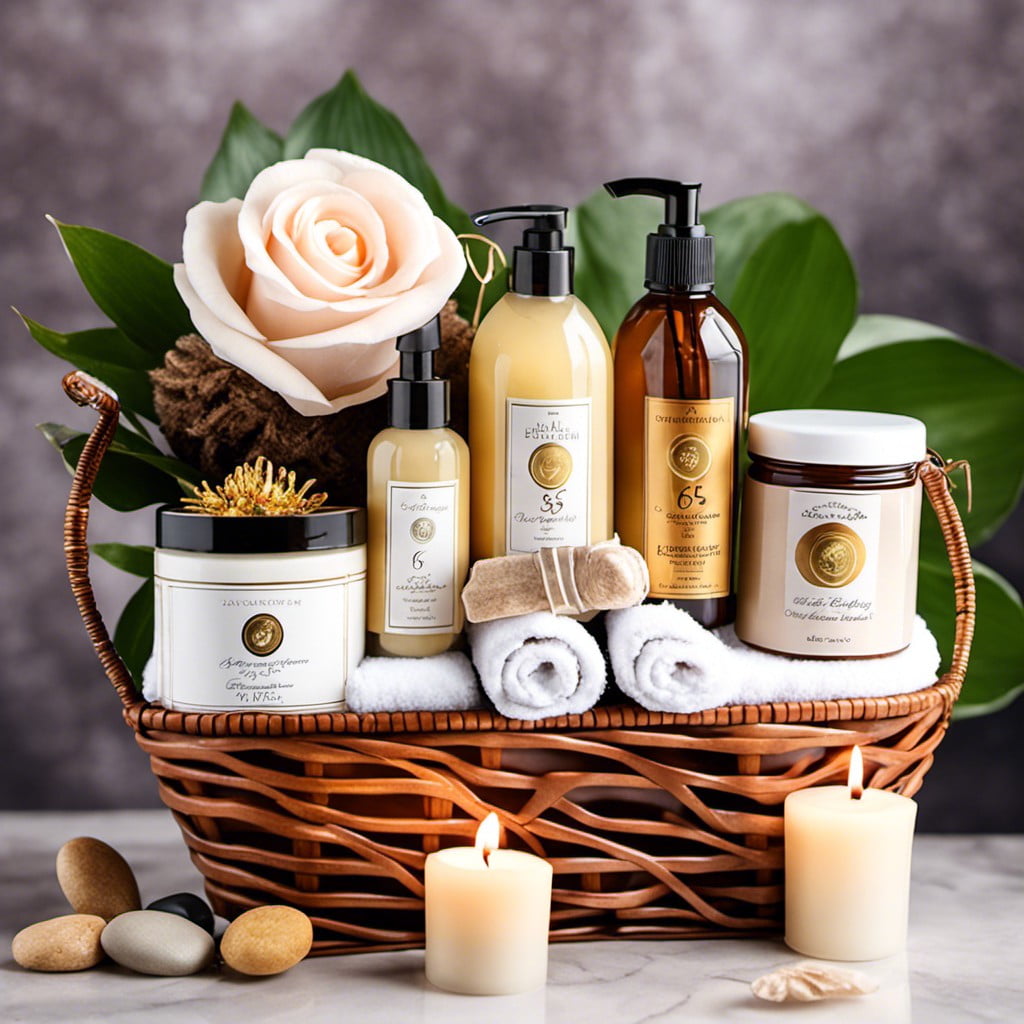 Imagine a collection of high-quality skincare products, soothing scented candles, and soft plush bathrobe, all beautifully packaged in an aesthetically pleasing basket. Not only does this out-of-the-box gift offer a touch of luxury, but it's also a nod towards prioritizing relaxation and rejuvenation.
The basket could include items such as bath bombs, body scrubs, and lotions, complemented with spa tools like a facial roller or a pumice stone.
This gift signifies appreciating the effort one has put in over the years and highlighting the importance of self-care amidst a busy schedule.
Cooking Class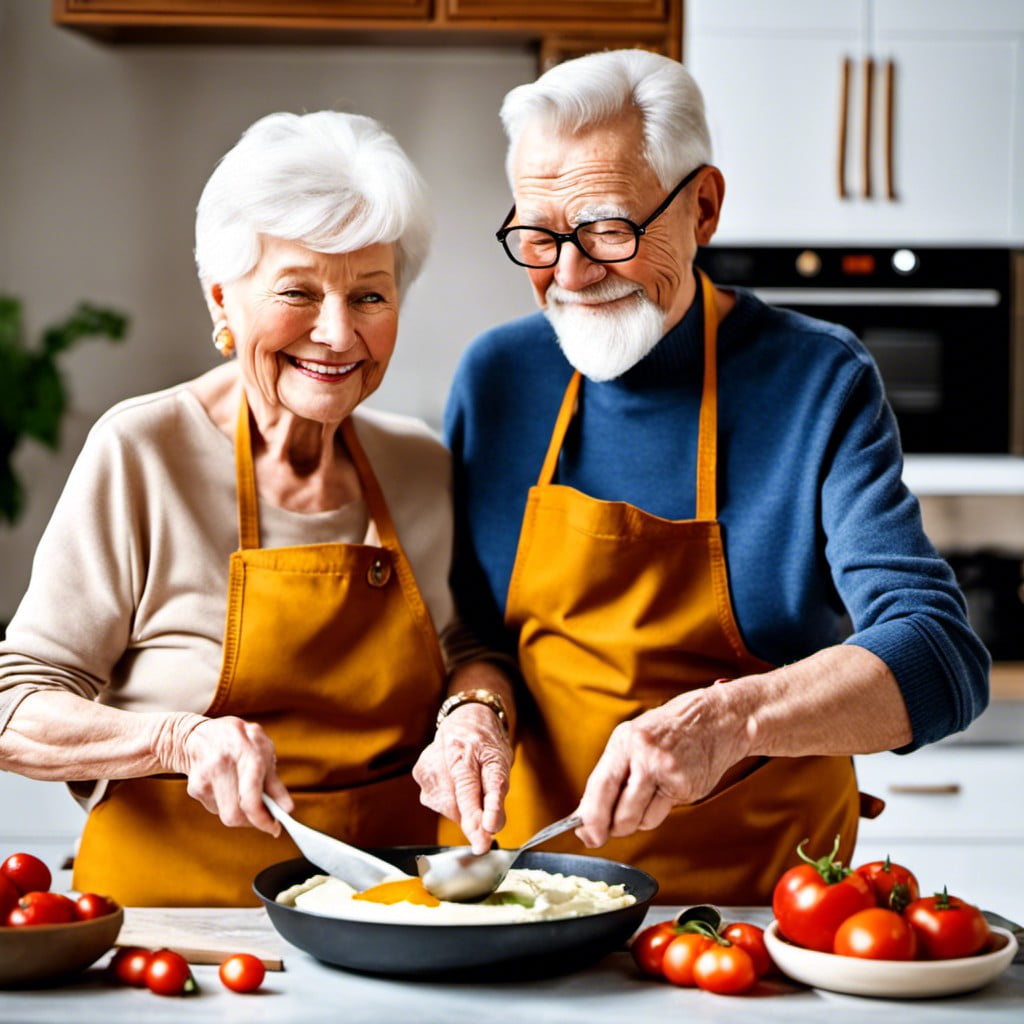 Handing someone an opportunity to master their culinary skills can be a thoughtful present. Offering a cooking class, particularly one specializing in their favorite cuisine, can spice up their routine and introduce a fun, new hobby.
Here are a few things worth remembering about this gift:
1. Find a class focused on a cuisine they love or a dish they've always wanted to make.
2. Check if the class caters to their dietary preferences or restrictions.
3. Ensure the program offers hands-on experience, spurring interactive and practical learning.
4. It's a perfect social opportunity, hence consider a class that includes more participants.
5. Equally ideal for beginners and seasoned home chefs, it's an adaptable gift that fits any level of culinary skill.
Packing all this excitement into a present is sure to make a 65th birthday celebration special!
A Comfortable Recliner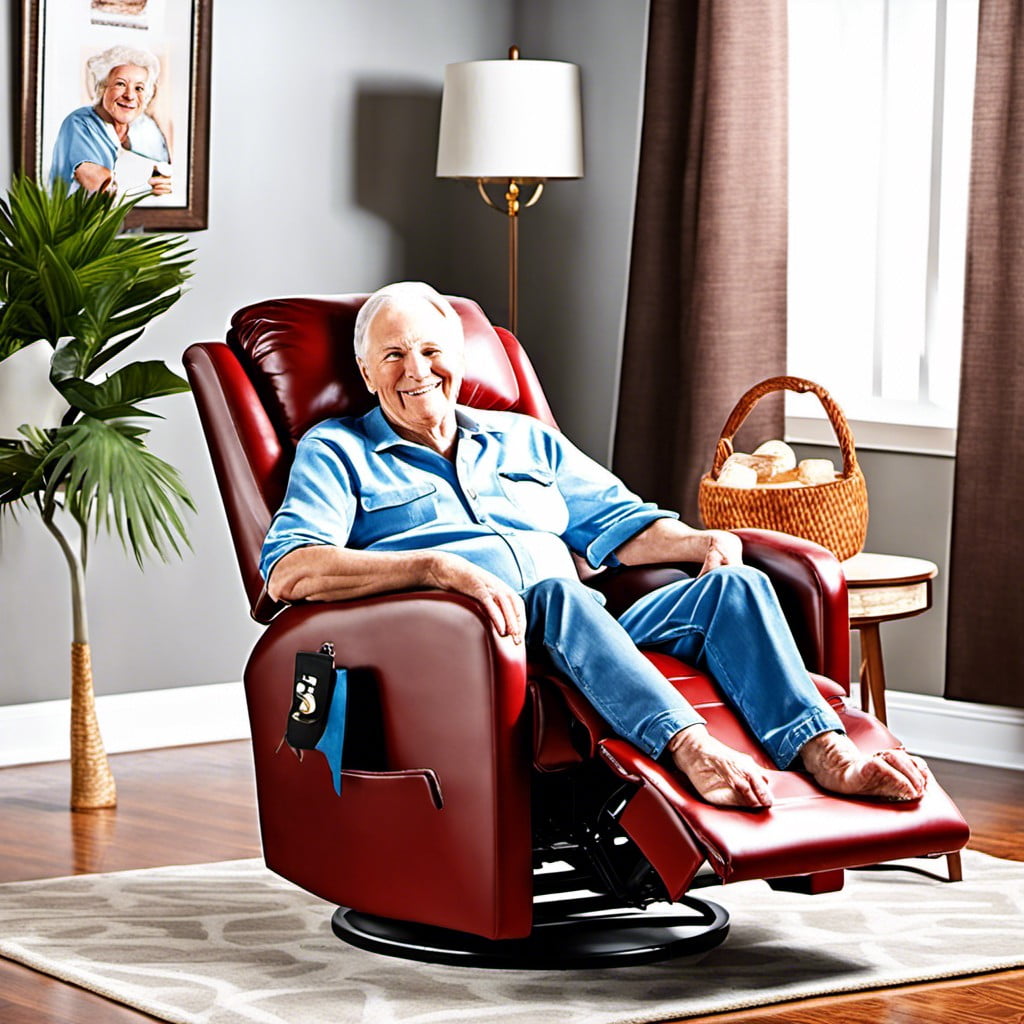 This plush piece of furniture embodies both relaxation and style, with its soft padding and sleek design. A truly thoughtful gift, tailored to provide a peaceful retreat during leisure hours.
Consider the recipient's favorite colors and the decor of their home while selecting one. For the tech-savvy, opt for a recliner with built-in tech features like massaging capabilities, heating elements, or even USB ports for charging gadgets.
For a more classic approach, a timeless leather recliner is a great option. However, the true comfort magic lies in the ability to recline and lift the feet, providing the ultimate relaxation experience at home.
A more helpful feature would be the inclusion of a power-lift functionality, quite ideal for elderly recipients, simplifying the process of standing up from the seat. This is not just a birthday gift but a comfort upgrade!
Consider these features and choose an option that best caters to the amateur lounger or passionate napper. Gifting a recliner is a definitive statement of comfort and style, aimed at pampering your loved one every day, not just on their special day.
Fitness Tracker Watch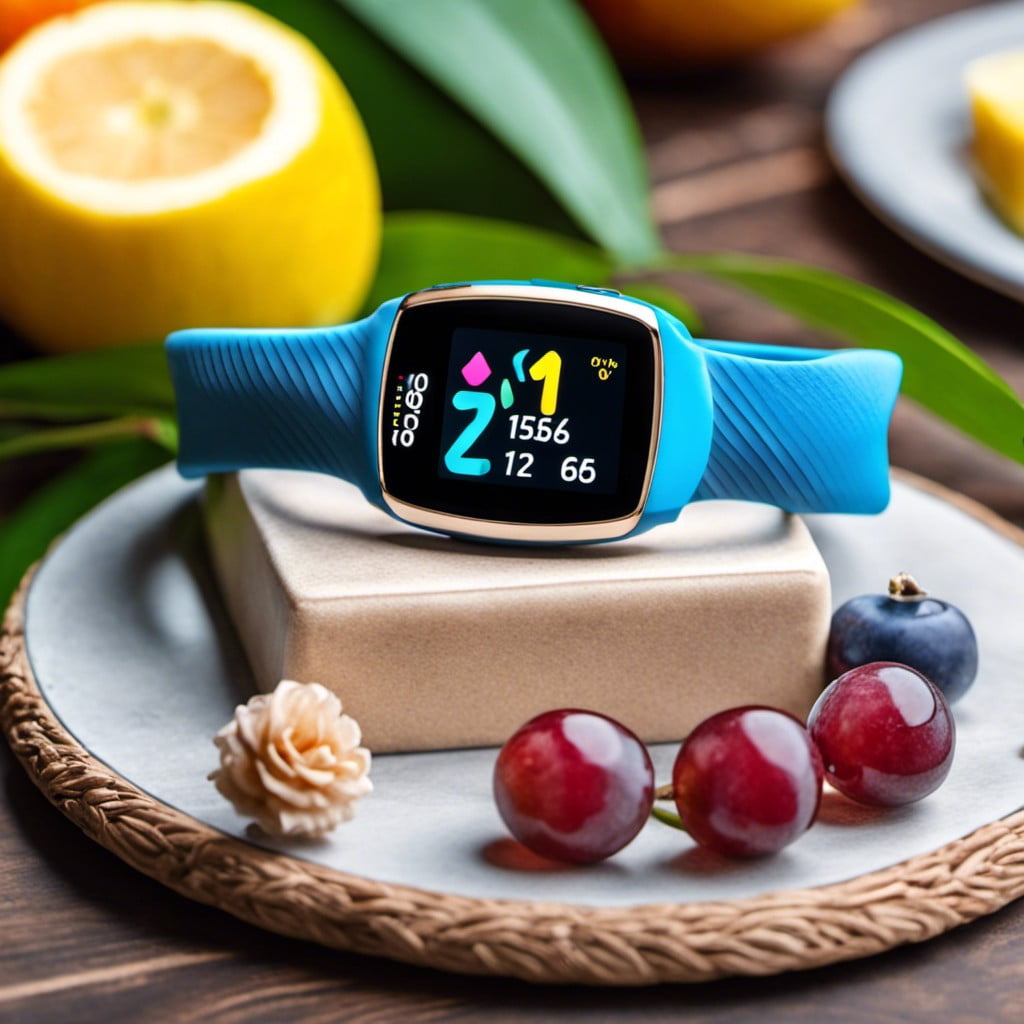 Equipped with various health-oriented features, such as step counting, sleep tracking, and heart rate monitoring, fitness tracker watches are fantastic gifts that promote overall wellbeing. An ideal choice for active individuals or those seeking to adopt healthier habits.
Features to consider while choosing a fitness tracker:
Display: Opt for a clear display that shows time, heart rate, steps taken, and more.
Battery Life: Look for trackers with a battery life of at least a week to reduce frequent charging.
Water Resistance: This feature is crucial for swimming and intense workouts.
Sleep Tracking: This feature charts sleep patterns to improve rest quality.
Compatibility: The tracker should pair easily with smartphones for data synchronization.
Popular brands include Fitbit, Garmin, and Apple, all offering a broad range of models catering to different fitness levels and budgets. Make sure you explore the options thoroughly to find one that best fits the recipient's lifestyle and preferences.
Golf Club Set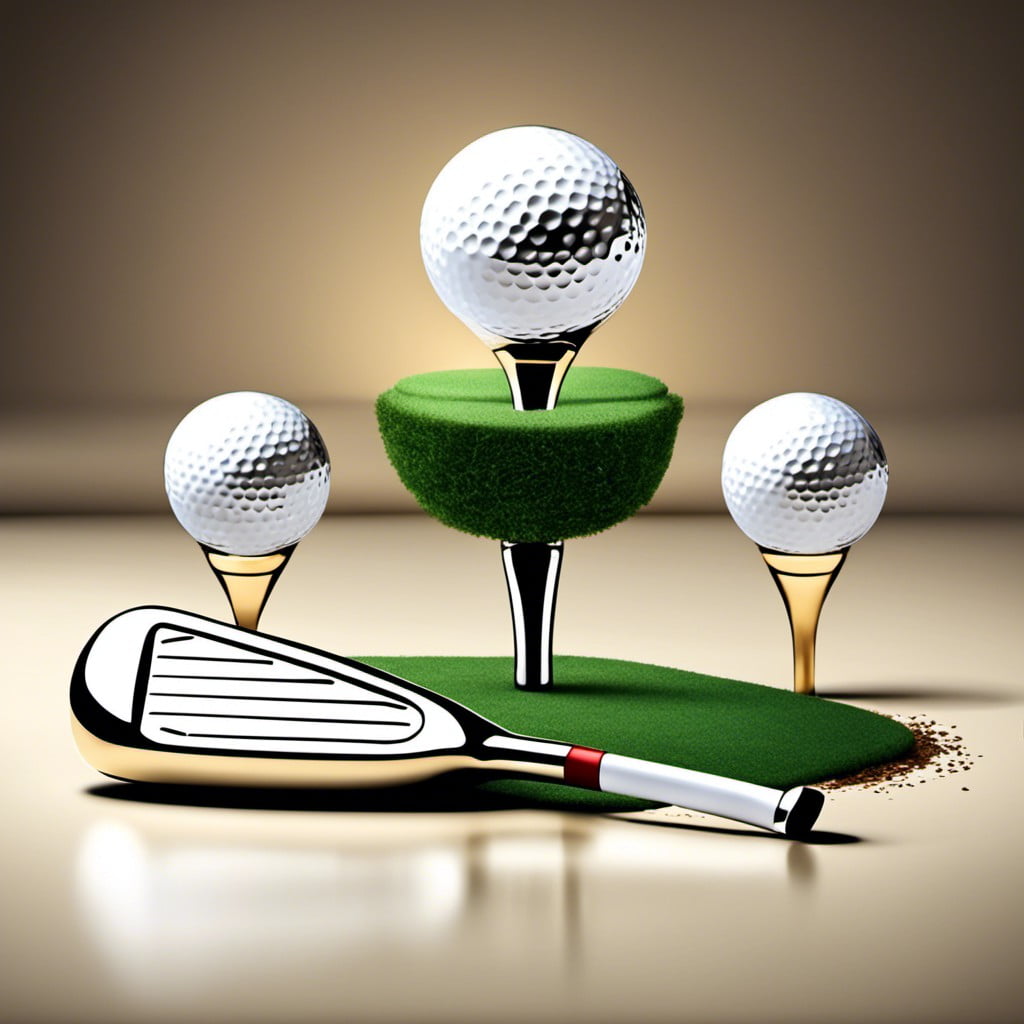 For the golfing enthusiast, this makes the ideal gift. It's not just about the sport; it's about spending time outdoors, focusing on a hobby that brings joy, and improving skills over time. A fresh set of golf clubs can enhance the game and the enjoyment derived from it.
Consider factors such as the individual's skill level — beginners might appreciate a set that's forgiving for novice swings, while more seasoned players might enjoy a set for advanced performance. Besides the standard clubs, some sets offer additional specialty clubs for various conditions.
Think about the person's physical conditions as well. Lightweight graphite clubs are easier to swing for people experiencing discomfort or arthritis, while steel clubs offer heavier and more controlled swings.
Remember, each set should come with a comfortable, durable, and easy-to-carry golf bag — a small yet critical detail that can make all the difference in the golfing experience. Golf is as much a social event as it is a sport, and a trendy golf bag can blend functionality and style seamlessly.
Quality, brand, and reviews are key purchasing indicators that ensure longevity and good value for money. A good set of golf clubs can be a significant investment, but for the dedicated golfer, it's a thoughtful gift that will provide years of enjoyment. On and off the course.
Digital Photo Frame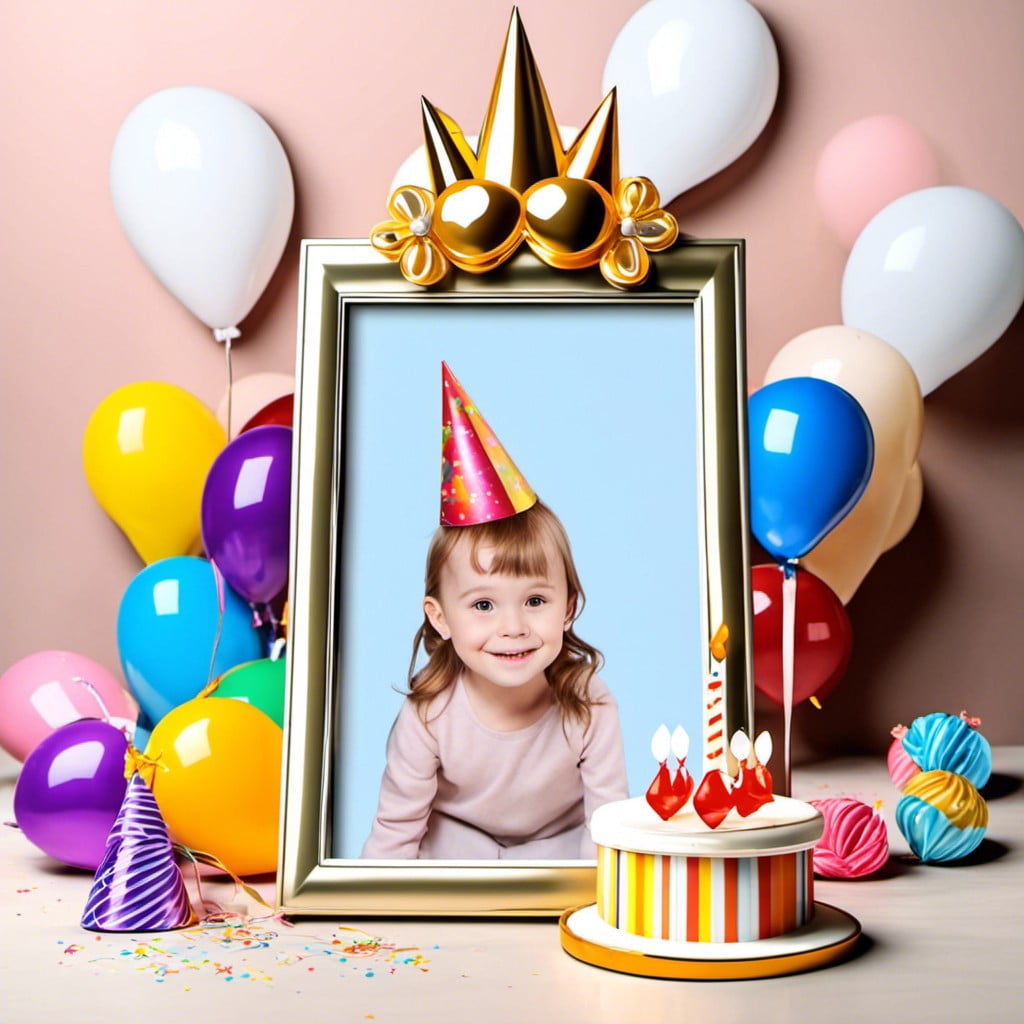 The beauty of a Digital Photo Frame lies in its ability to virtually showcase an infinite series of beloved memories. For a 65th birthday, it makes the perfect gift. But what sets this gift apart?
Firstly, it's all about versatility- this neat gadget can store and display thousands of photos, cycling through them on a high-quality screen. Instead of sticking with a single still picture, the receiver can relive a variety of happy moments from different stages of their life.
Another point to consider is its user-friendly interface. Most frames come with easy-to-navigate controls, allowing anyone, irrespective of age, to update and change the photos on display with ease.
Additionally, many of these frames are equipped with advanced features like Wi-Fi compatibility, allowing for remote uploads. Some even offer integrated social media platforms and subscription-based photo-sharing – so family and friends can regularly update the frame with recent photos straight from their devices!
If you want a gift that's contemporary, thoughtful, and offers a daily source of joy, this one's a catch!
Custom Puzzles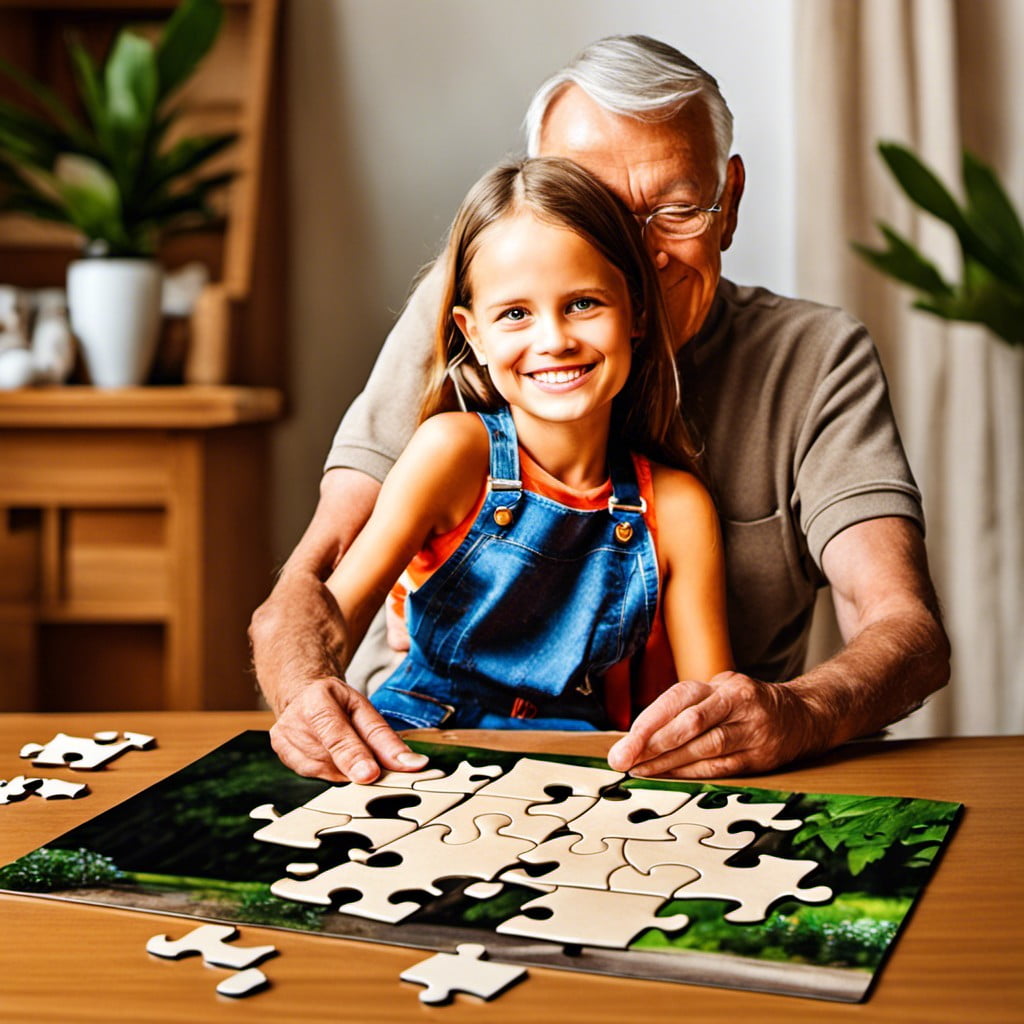 Offering a unique twist on traditional jigsaw puzzles, a custom design adds a special touch. Imagine the surprise and delight on their face when they start assembling a puzzle that reveals a beloved family photo, a special memory, or a favorite landscape.
This not only provides an engaging activity but also a wonderful keepsake. Opt for high-quality pieces for a smooth assembling experience. From companies like Shutterfly and Ravensburger, you can simply upload a chosen image to create a thoughtful 65th birthday gift.
Depending on their puzzle-solving abilities, you could choose anywhere from less than 500 pieces to over 1,000! For an extra layer of personalization, consider a puzzle box that also features the chosen image. This way, the enchantment starts the moment the box is opened.
Last but not least, remember to consider the frame for the finished product! That way, they can proudly display this personalized masterpiece once completed.
Gardening Tool Set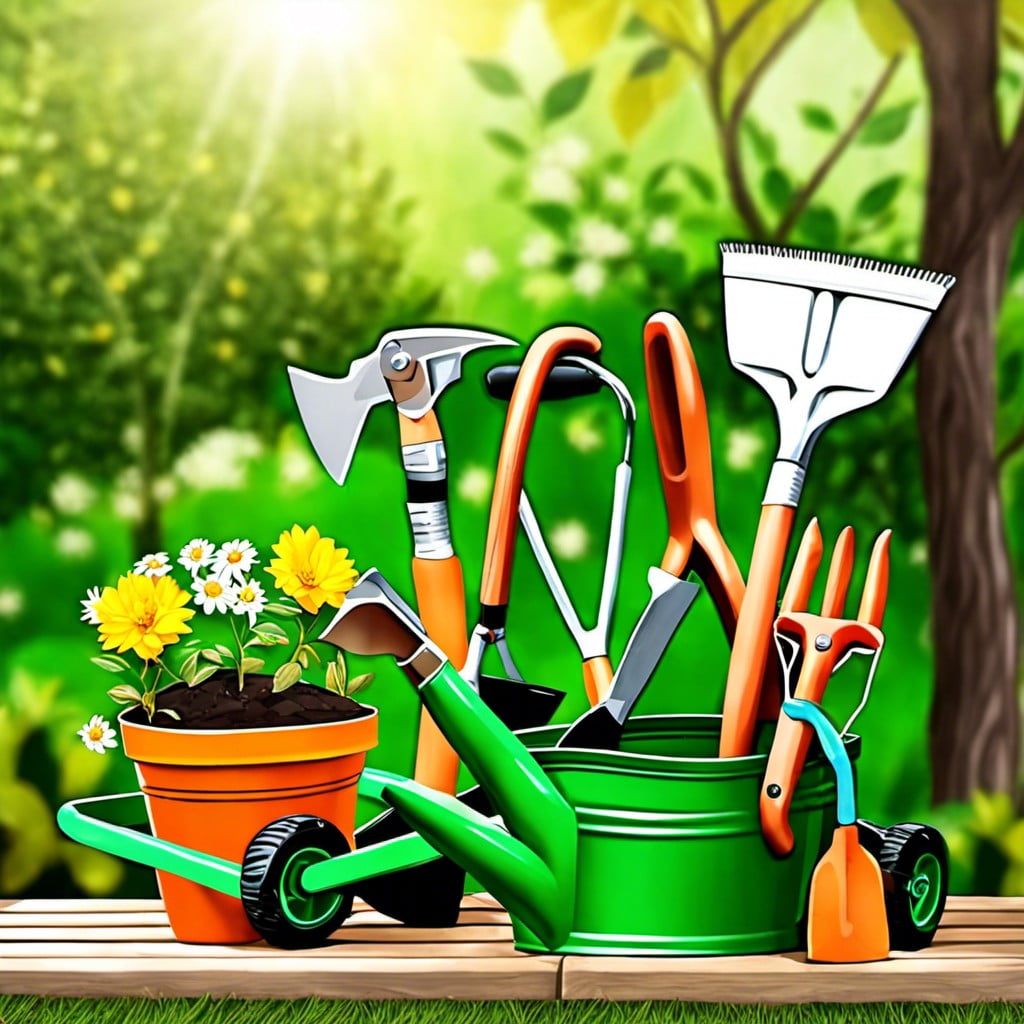 Opting for a high-quality kit means gifting a variety of tools, from hand trowels and weeders to bypass pruners and garden gloves. Consider a set with ergonomic handles for ease of use; many kits also include a sturdy carry case for added convenience.
Beyond tools, consider sets complemented by accessories, such as seed packets or grow bags. A high-grade gardening tool set serves as an ideal gift choice for gardening enthusiasts who take pleasure in tending to their blooms. It's not only practical but also fosters a hands-on interaction with nature, and promotes physical health and mental wellbeing.
A perfect gift to enjoy for many growing seasons to come.
Luxury Bathrobe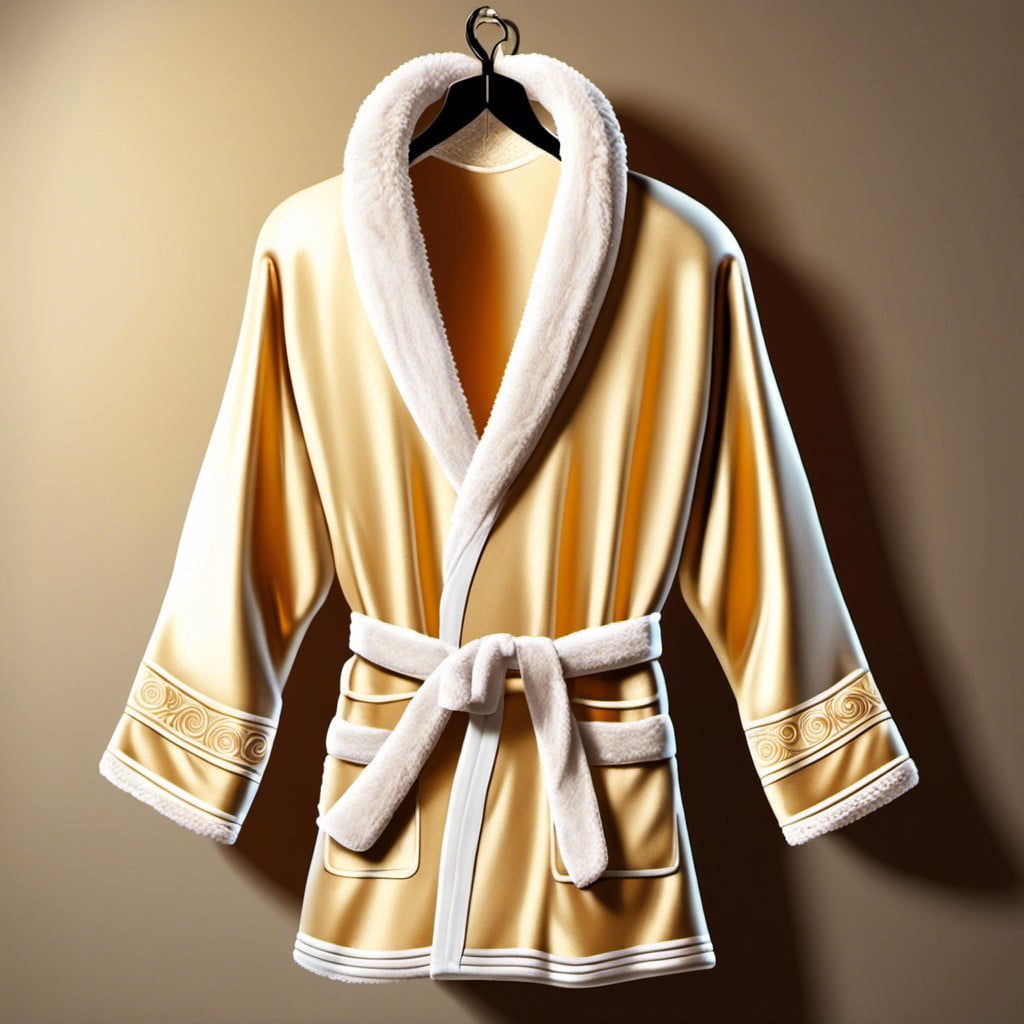 Soft to touch and swathes of warmth – a bathrobe is a perfect blend of comfort with opulence. A luxury bathrobe can make an ordinary day seem like a day at a spa. Here's why it makes for an excellent 65th birthday gift:
1. High Quality: Luxury bathrobes are made of premium materials such as Egyptian cotton or organic bamboo fiber, providing superior softness and absorbency.
2. Durability: Unlike regular robes, these are designed to withstand washing while retaining their plush feel and look.
3. Stylish: Available in a myriad of designs, colors, and sizes, they add a touch of elegance to loungewear.
4. Personalization: They can be monogrammed or personalized, adding a unique twist to the gift.
5. Spa-like Experience: It offers a daily dose of luxury, providing a spa-like experience right at home.
Remember, everyone loves a bit of luxury, especially something that can be used daily!
AncestryDNA Kit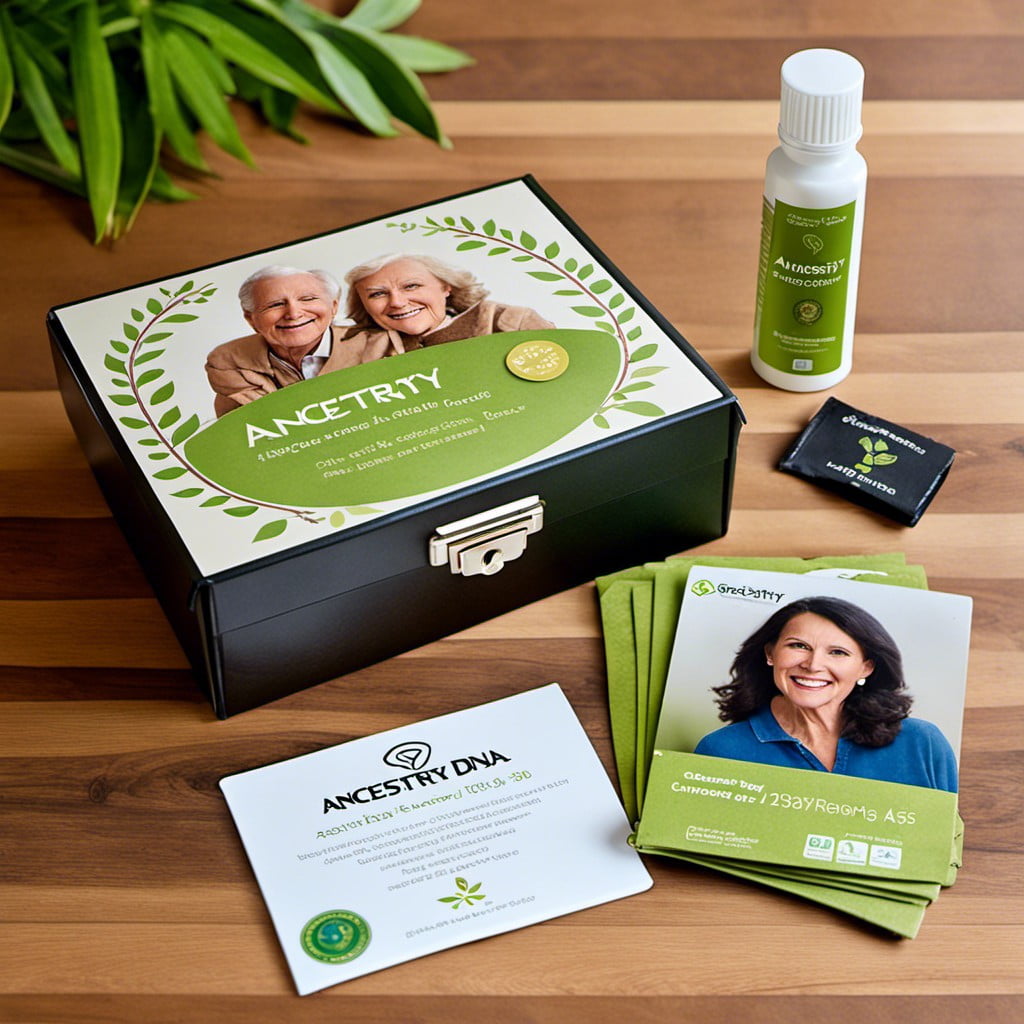 Understand your roots on a deeper level with a DNA analysis. The gift of an AncestryDNA Kit connects the recipient to their unique cultural heritage. This kit provides revealing information, disclosing their lineage's geographic origins.
Various versions even identify maternal and paternal lineage separately, for additional detail.
Elegantly packaged, it consists of a saliva collection tube, an easy-to-follow instruction book, and a pre-paid return mailer. Results are available online within six to eight weeks, offering a comprehensive look at ancestry and, in some cases, health predispositions.
Give the gift of self-discovery and connection to the past. It's truly a timeless present that will only grow in significance as the years pass.
Gourmet Coffee Sampler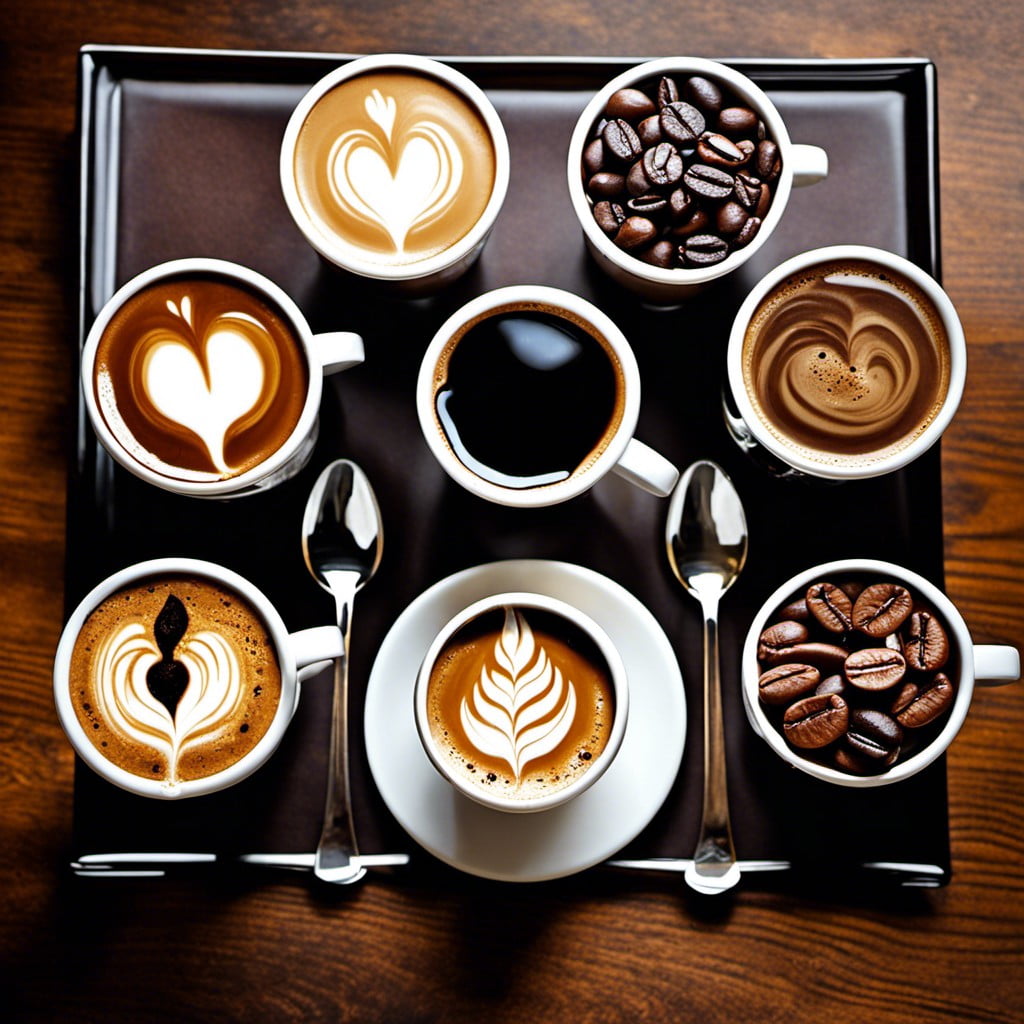 Offering a delightful way to explore flavors from around the world, a gourmet coffee sampler could be the perfect gift for a coffee enthusiast. These samplers typically include several different types of premium, freshly roasted beans. They provide an opportunity to taste different roasts and blends, from sweet and smooth to dark and robust.
Many come with tasting notes to further enhance the coffee-tasting adventure. Some also include information about the origins of the beans, allowing the recipient to learn about the vast and varied world of coffee agriculture. Presentation is a key aspect, and these samplers usually come beautifully packed, making it an attractive and enjoyable gift.
Altogether, this gift suggestion tickles the senses, stimulates curiosity and offers a daily moment of luxury.
Cooking Recipe Book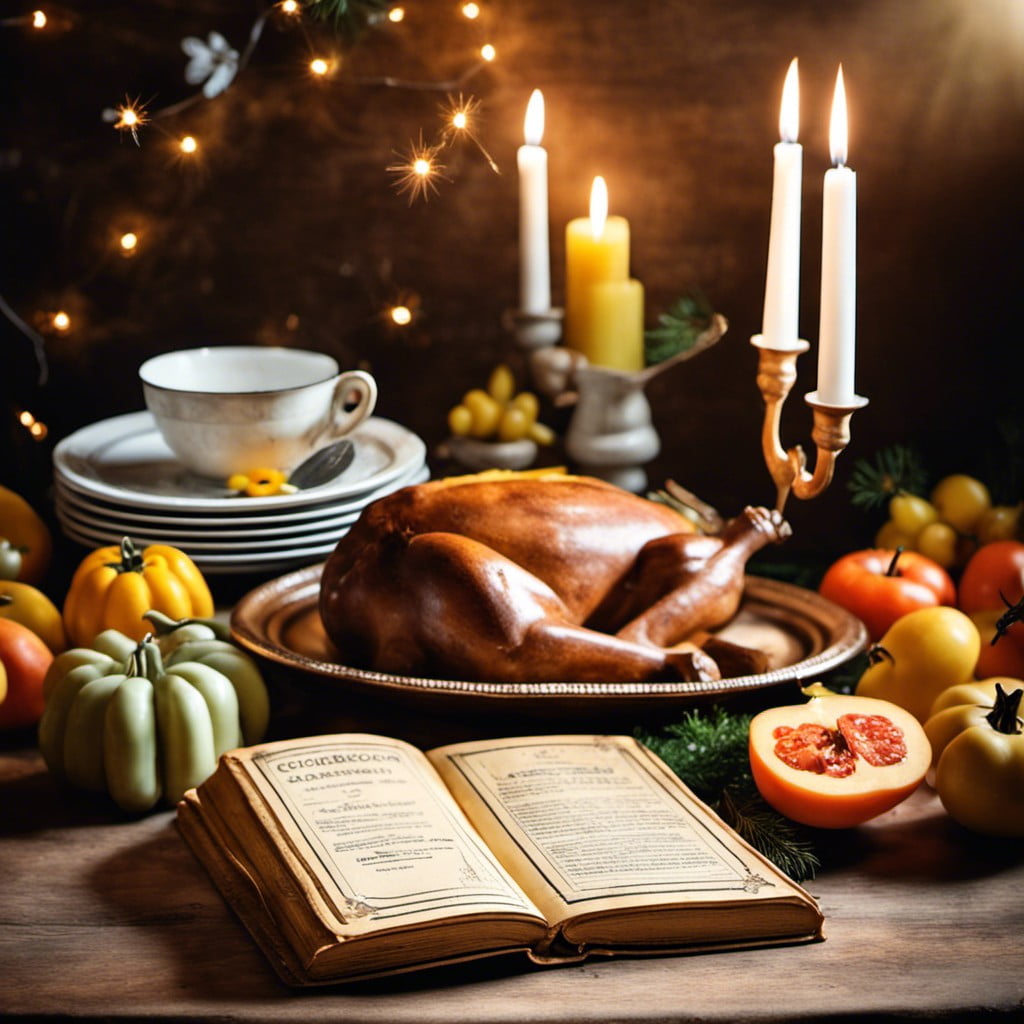 Feeling adventurous in the kitchen? For a cuisine enthusiast, nothing stirs the heart more than a finely curated recipe book. Exploring new dishes from around the world can be an extraordinary journey for the taste buds and a truly unique gift.
1. Provides Constant Inspiration – Creativity in cooking comes from exploring tried-and-tested recipes. A cookbook does precisely that, offering numerous ways to freshen up meal times.
2. Encourages New Skills – From learning techniques to understanding new flavors, a recipe book can help improve one's culinary prowess.
3. Promotes Cultural Diversity – Whether Italian, French, Thai, or Mexican, the recipe collections can expose the gift recipient to a variety of world cuisines.
4. Creates a Relaxing Pastime – Even when one isn't actively cooking, leafing through a cookbook and appreciating mouth-watering photographs is a pleasure in its own right.
5. Connects Generations – The sharing of food culture brings families together. Heirloom recipes passed down through generations can keep familial bonds strong.
Remember to match the right cookbook to the person's preferences. If they're a baker at heart, perhaps a baking cookbook; if they love Asian cuisine, a book on Asian recipes. Making it personalized adds value to the gift.
Personalized Photo Album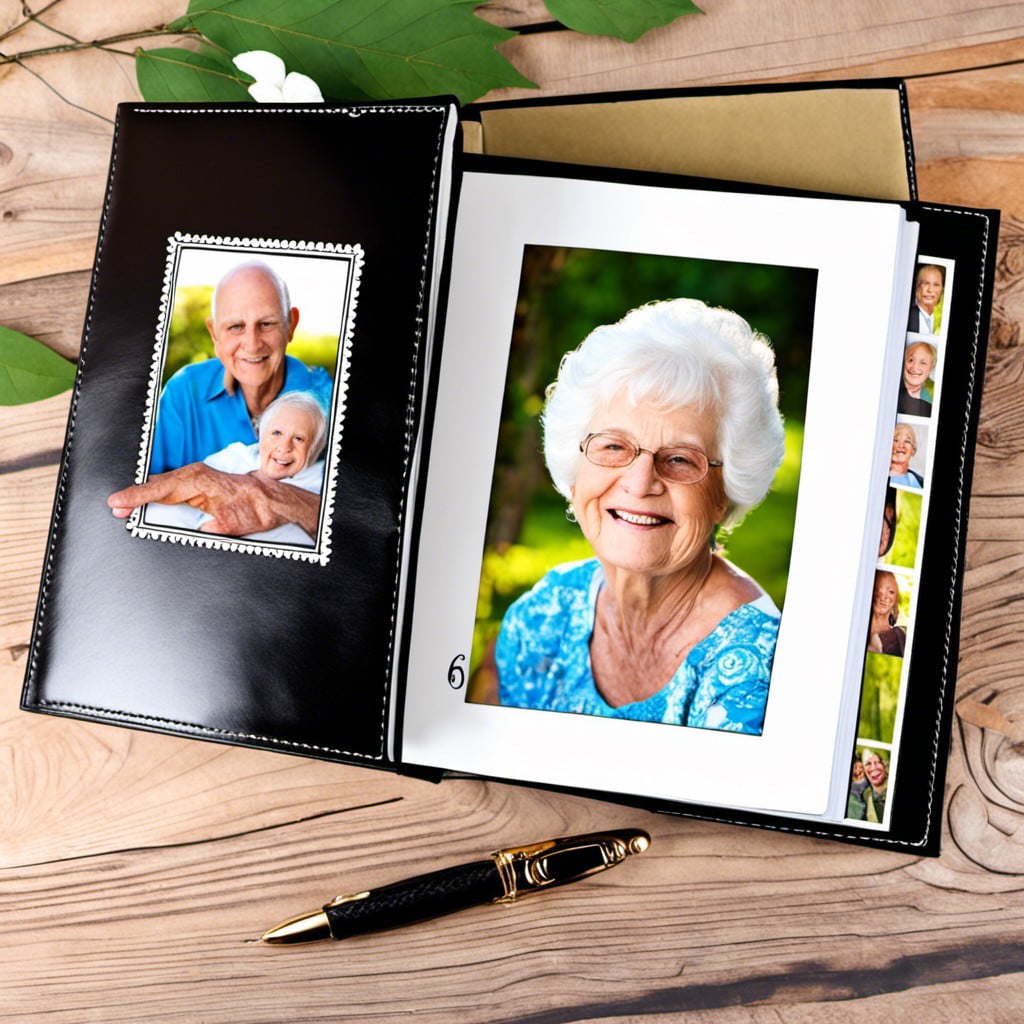 An option that's sure to bring a smile to anyone's face! Personalized photo albums offer an elegant way to keep treasured moments within reach. It gives the recipient a trip down memory lane and allows them to cherish memories and landmark events.
To make it special, here are few suggestions:
A bespoke hardcover with their name etched for a personal touch.
Dedicate pages to significant milestones like anniversaries, vacations or family gatherings.
Add handwritten notes or captions next to photos for a meaningful touch.
Use archival-quality paper that guarantees longevity of the pictures.
Such a thoughtful gift can endure time, serving as a forever reminder of shared memories, while the personalization adds a heartfelt sentiment that off-the-shelf gifts can't match.
Stylish Reading Glasses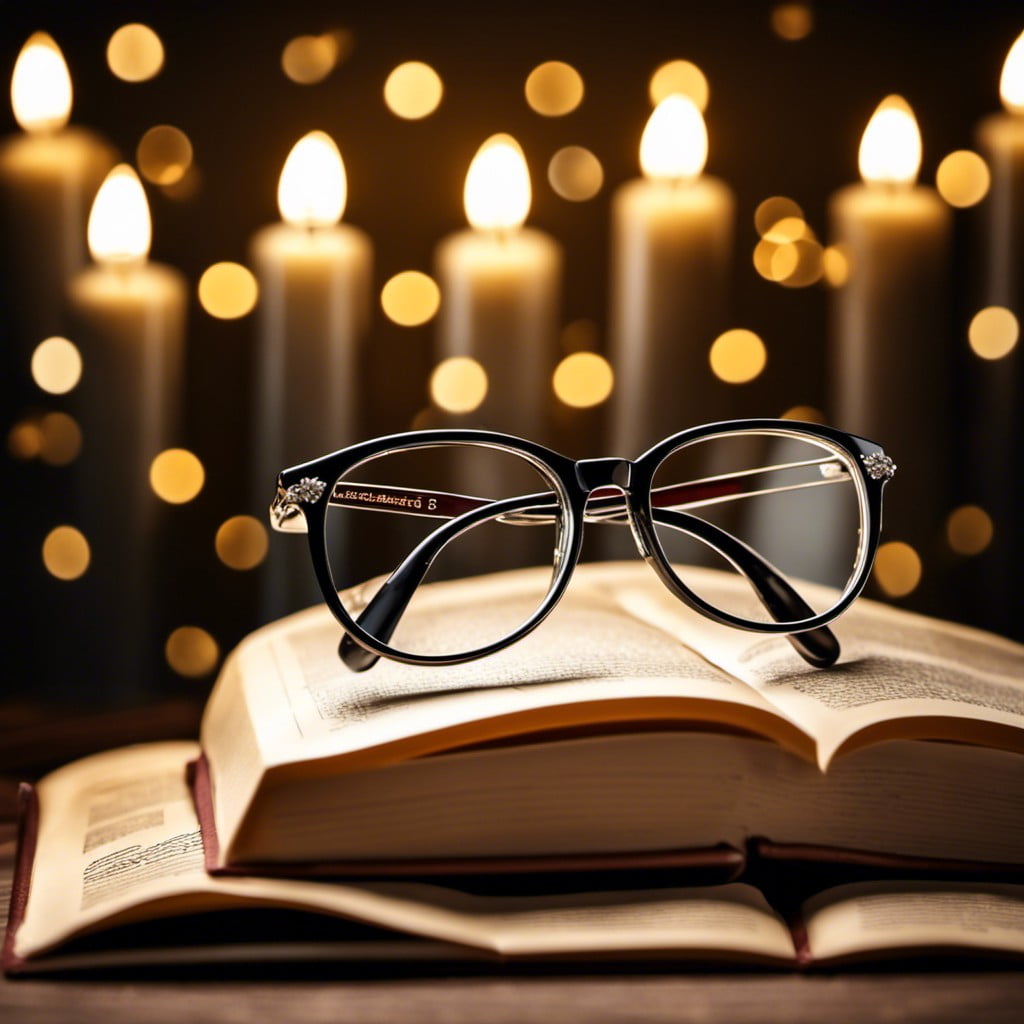 In the realm of eye-wear, one need not surrender style for function. A pair of chic reading glasses serves both as a necessity for those moments spent engrossed in an absorbing novel, and as a fashion statement.
Consider designs featuring avant-garde accents or timeless tortoiseshell patterns. For a luxurious touch, frames made of Italian acetate, renowned for its rich coloration and glossy finish, do the job.
On the practical side, blue light filtering glasses ensure comfort during extended periods of reading, particularly from digital screens. They reduce eye strain and help protect against potentially harmful light emissions.
For the adventurous types, why not opt for a collection of glasses in a range of colors and styles? This allows the wearer to express different facets of their personality, whether they're settling in for a cozy reading session or heading out to a book club meet.
A perfect blend of utility and elegance, these eyewear options prove that turning 65 does not mean compromising on style.
Concert Tickets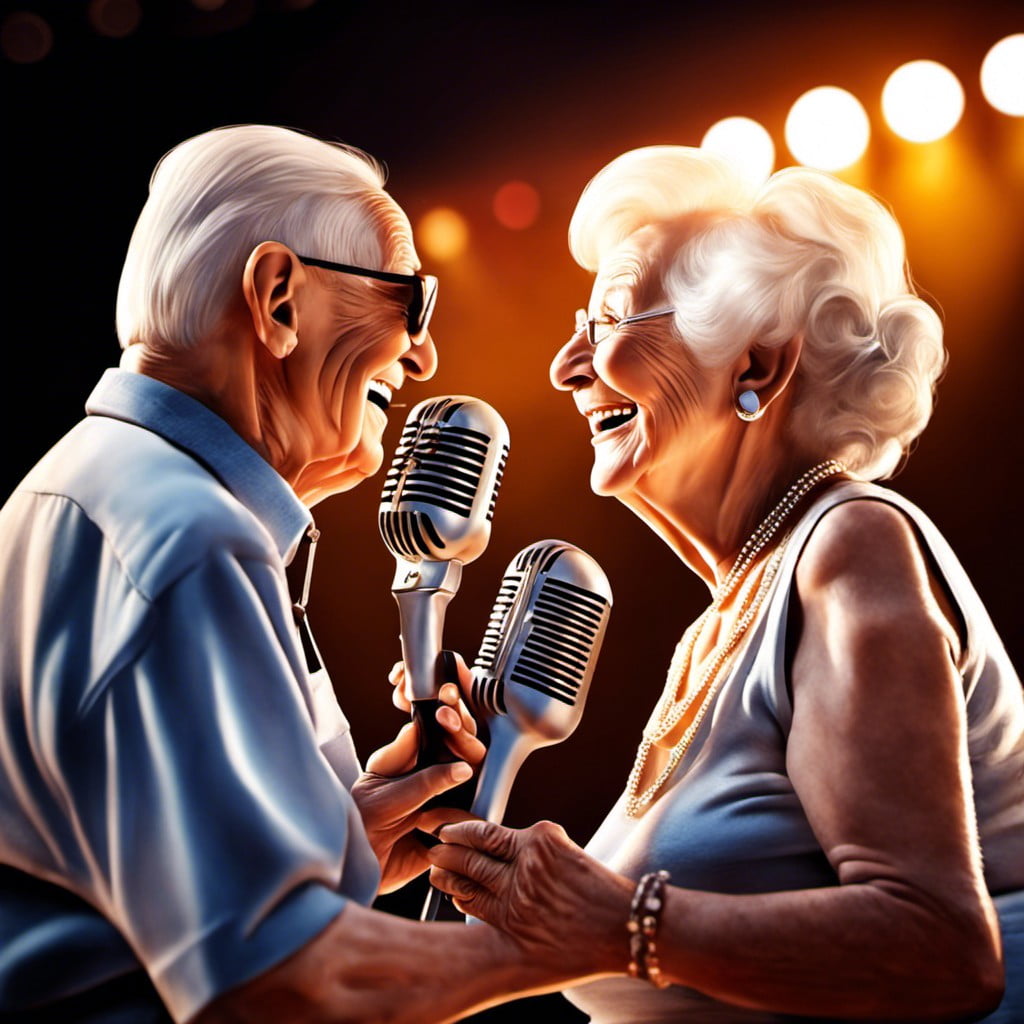 Harnessing the uplifting energy of live music, these tickets serve as a passport to the unforgettable memories of their favorite acts. Considering their musical tastes, one could opt for a legendary rock band's concert, a symphony orchestra's performance, or perhaps, a thrilling jazz festival.
While the melodies revitalize their spirit, the immersive environment might evoke a wonderful time in their life, offering not just enjoyment but a nostalgic trip down memory lane. Plus, the richness of the experience extends beyond the concert itself, it includes anticipating the event, getting ready for the big day, and savoring the concert recap discussions with friends and family afterward. It's not simply a night out – it's a gift that keeps giving.
Always remember to check the tour dates of the chosen artist or band and venue policies before buying.
Wine Tasting Experience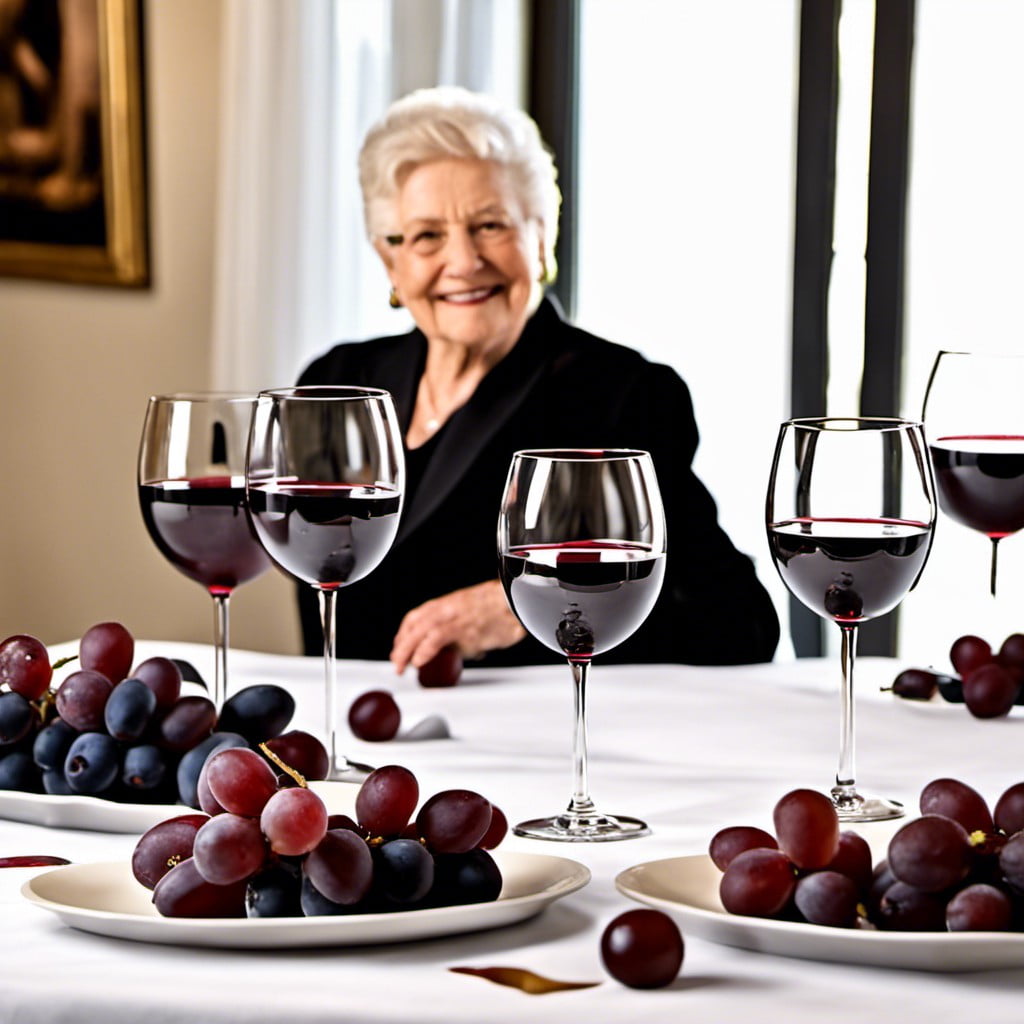 Exploring different types of wines while learning about their origins and specific characteristics can be enthralling. For a wine lover, it's a journey into the rich world of winemaking. Consider selecting a local vineyard for a more intimate understanding of the wine's background.
Many wineries also offer virtual experiences for those who would prefer to stay home. A few things to consider when arranging a wine tasting experience:
1. Variety: Ensure to incorporate a broad spectrum, ranging from full-bodied reds, refreshing whites, to sparkling rosé, to allow the recipient to find new flavors they might enjoy.
2. Guidance: A professional guide brings added value, shedding light on wine history, production methods, and the art of pairing.
3. Consider Personal Taste: If they have a preference, organize an experience centered around their favorite variety.
Remember, the key to a memorable wine tasting experience is to foster discovery, knowledge, and, of course, enjoyment of different wines.
Luxury Watch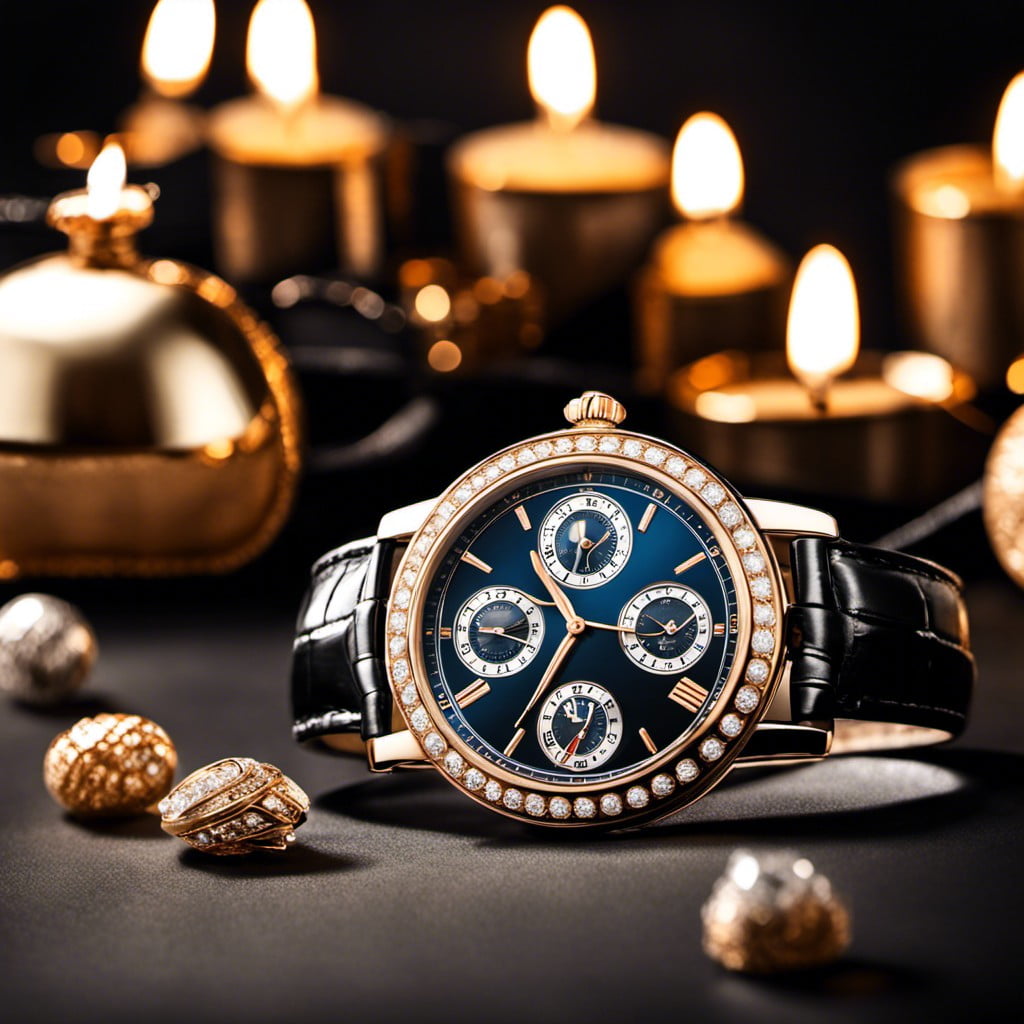 A luxury watch is more than just a timepiece; it's a symbol of class and style that's perfect for a milestone birthday. Here are a few points to consider.
Firstly, a premium watch is an investment. Handcrafted with precision, they retain their value over time. High-quality materials, like gold, silver, or diamonds, intensify its worth.
Secondly, the brand matters. Brands like Rolex, Patek Philippe, or Tag Heuer have a rich history and reputation for quality, making their watches even more special.
Lastly, consider the person's style and preferences. Do they love classic designs or do they lean towards modern aesthetics? There's a variety of designs to choose from – ranging from sleek minimalist to intricate chronographs.
Remember, purchasing a luxury watch is all about giving a gift that can be cherished and passed down generations. This timeless keepsake would be the ideal celebration of their 65th birthday.
Leather Wallet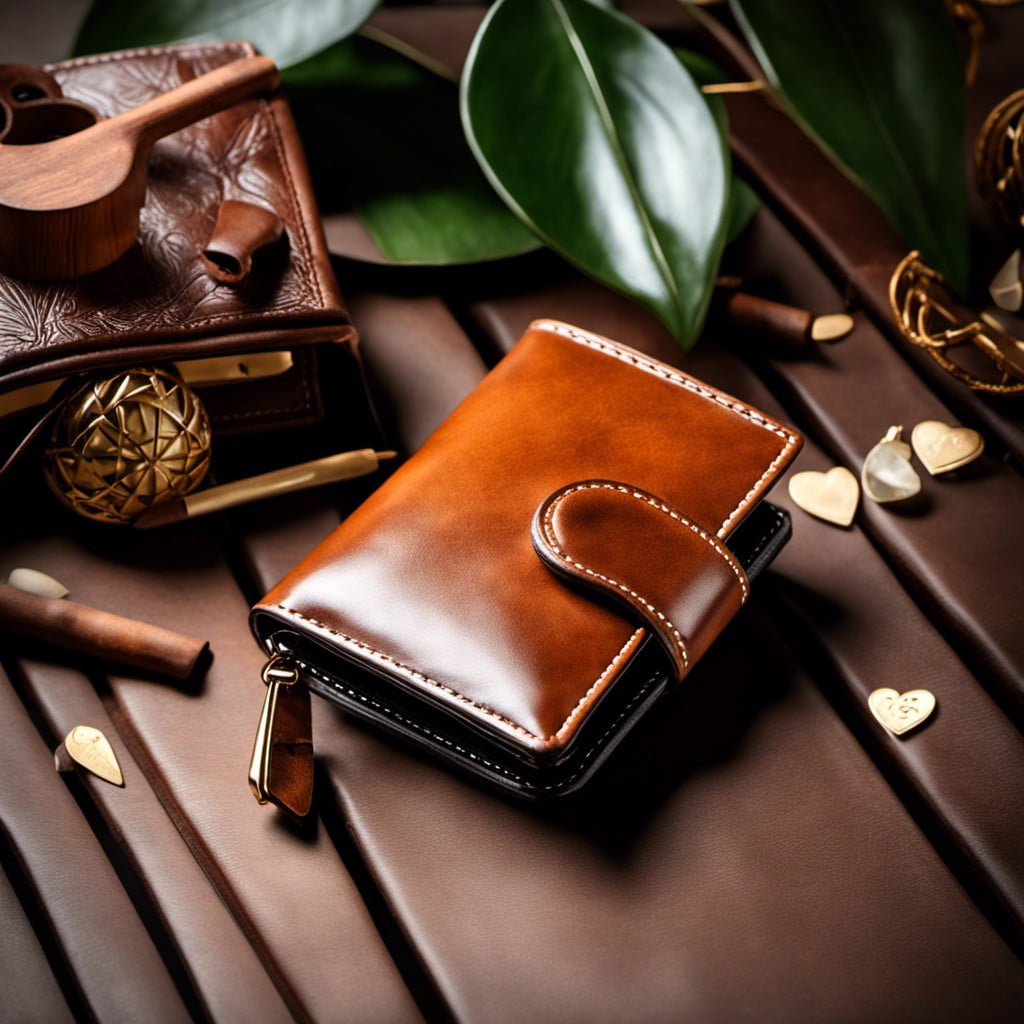 A leather wallet continues to be a timeless and practical gift. It's not just a place to keep cards, cash, and ID safe, but also an accessory that speaks to a person's style and class.
Here are a few points to consider:
1. Durability and longevity: Leather wallets are strong and can withstand the rigors of daily use, an essential feature for accessories carried around every day.
2. Variety: They also come in a plethora of designs and colors – from classic browns and blacks to more contemporary hues like red or blue.
3. Personalization: To make the gift even more special, consider getting it monogrammed with their initials – a personal touch can make a world of difference.
4. Functionality: Depending on the recipient's lifestyle, you can choose a larger bi-fold for more storage or a slim card holder type for minimalists.
5. Quality: Look out for full-grain leather considered the highest quality and beyond stylish. It develops a unique patina over time, becoming more valuable as it ages.
Remember, quality matters more than quantity, and a well-chosen leather wallet can serve as a constant, sophisticated reminder of an important milestone.
Continue reading:
Recap