Last updated on February 28, 2020
Looking for the best wine rack for your wine collection? Let me show you the best finds in 2020 that will do the job and then some.
I love everything wine-related and I write about it a lot on this blog. I've covered the DIY wine racks extensively, it's about time I give you my picks for the best wine racks money can buy. Granted, being affordable and getting the best for your money is also an important criterion.
What makes a fine wine rack and how do you choose one? That's the main question I asked myself when looking for the best. And I've put in a lot of time researching them to make a well-informed list.
How to choose?
Decide where you will keep it. Is it for storage only or display too?
How many bottles do you intend to store?
Countertop or floor standing?
What is it going to do to your decor?
Below are my choices.
Also, note that I will be compensated by Amazon for qualifying purchases (I marked those links with #ad) at no expense to you. This helps me do a better job researching.
Table of Contents
Wall Mounted Wine Rack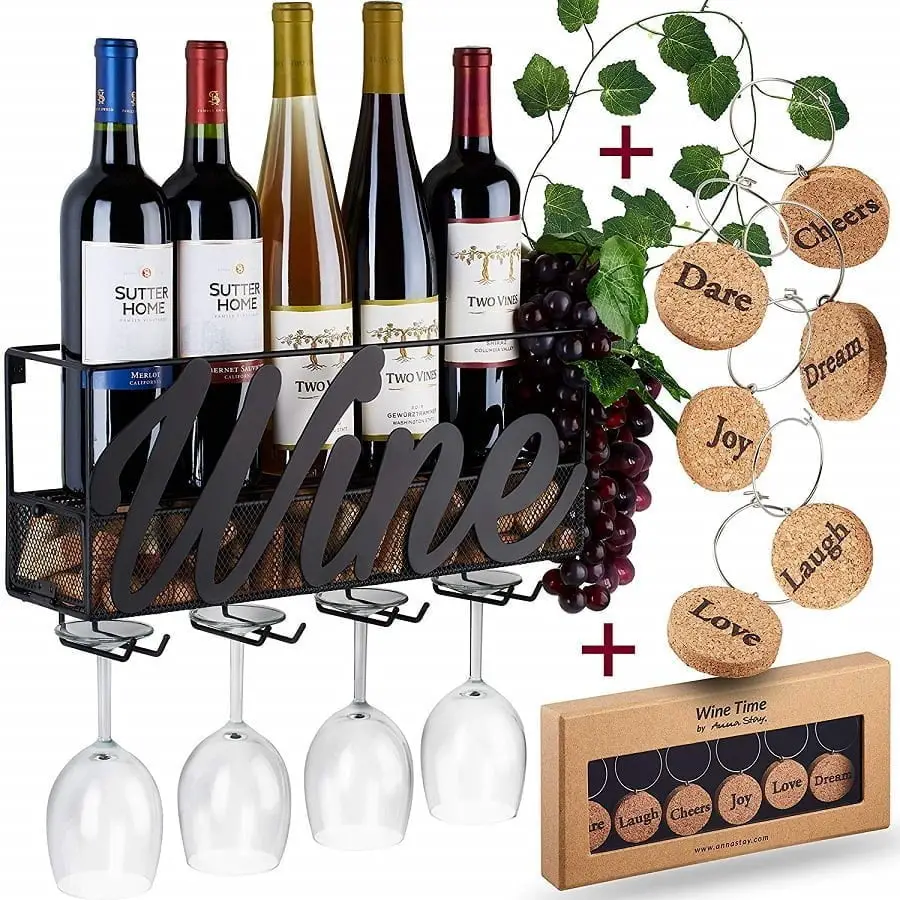 Pros: functional and decorative rack that looks nice in any decor; it's a great gift too.
Cons: not so sturdy so you can't overload it.
Wooden Wine Rack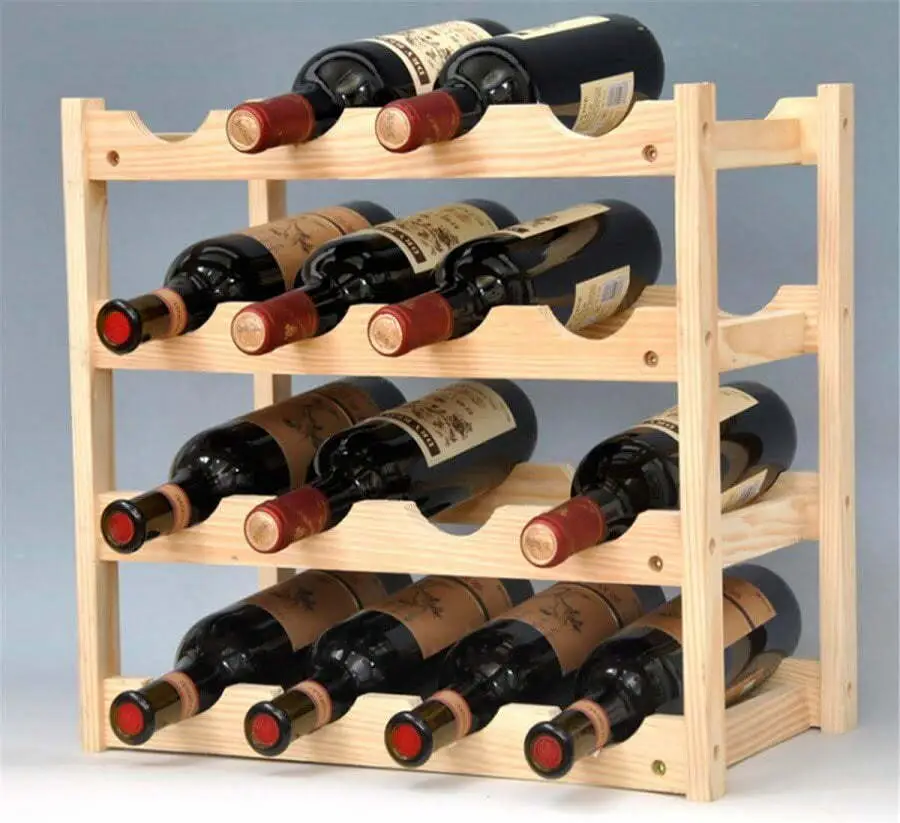 Pros: made of quality pine wood; it's easy to install; looks great in the kitchen.
Cons: might seem wobbly at times.

Stackable Wine Rack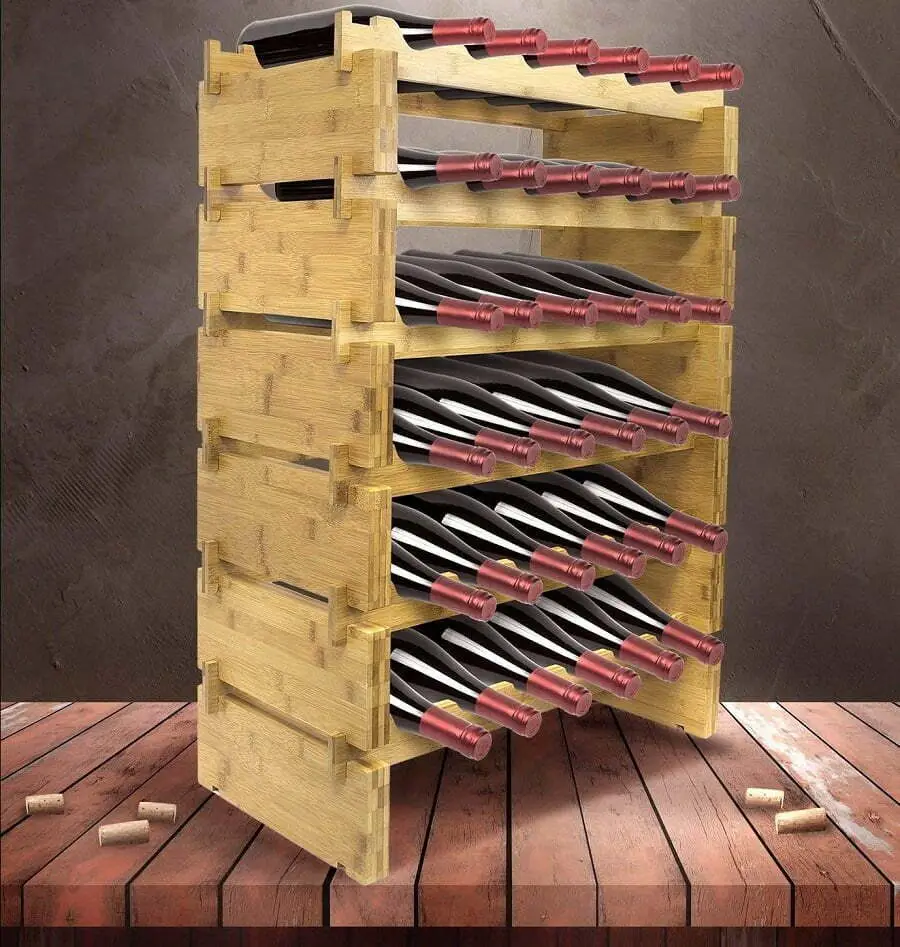 Pros: Made of bamboo which is a sustainable and sturdy material. It looks elegant and you can stack up as many racks as you need.
Cons: stacking may sometimes need a little modification.
Under Cabinet Wine Rack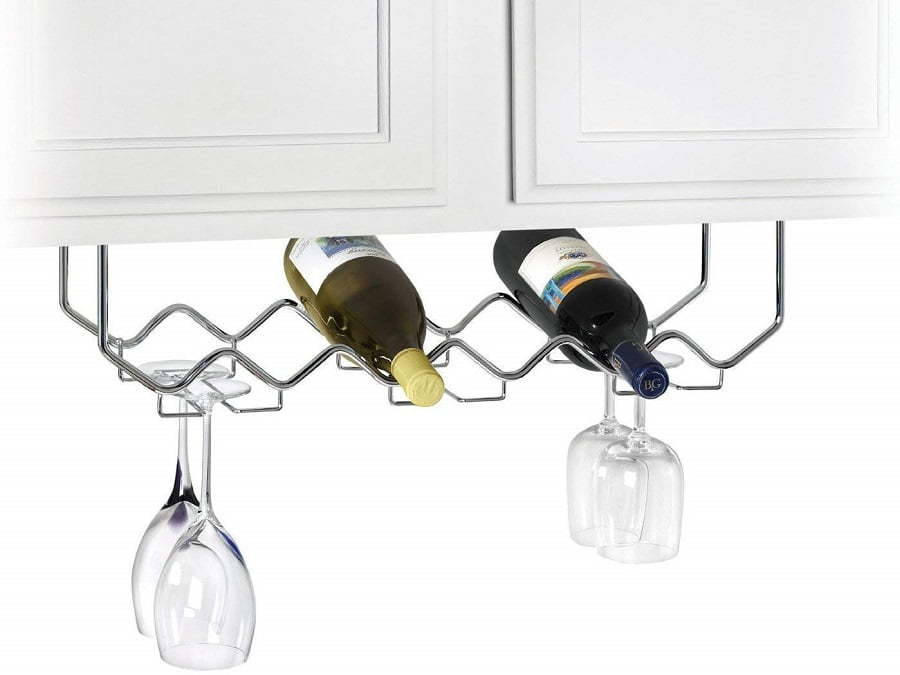 Pros: looks nice under the cabinets, especially if combined with LED accent lighting.
Cons: the size isn't fit-all.
Countertop Wine Rack
Pros: no assembly needed for this nice rustic looking countertop rack.
Cons: doesn't fit larger bottles (ex. magnum or champagne bottles.)
Floor Wine Rack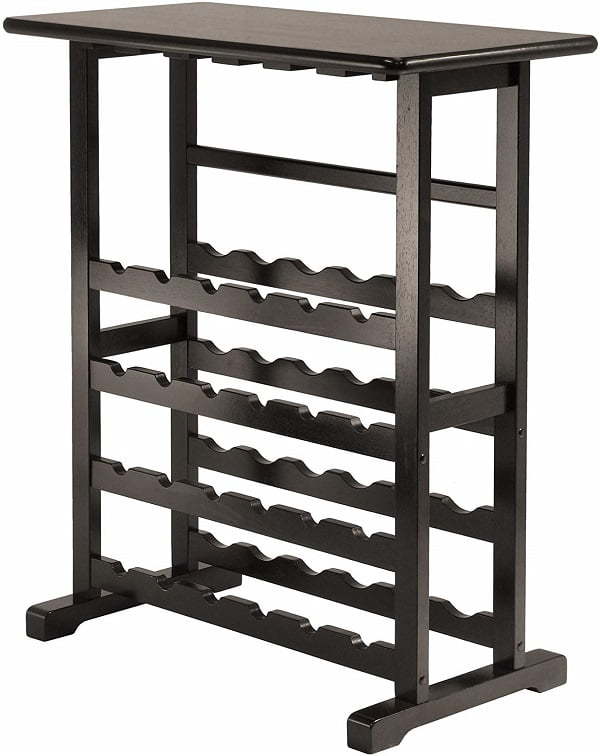 Pros: this spacious rack looks elegant and appears to be more expensive than it is. Holds any bottles.
Cons: does not accommodate all types of stemware.
Modular Wine Rack
Pros: the most customizable rack on the list – it will fit in any space; nice modern look.
Cons: slightly fragile.
Standing Metal Wine Rack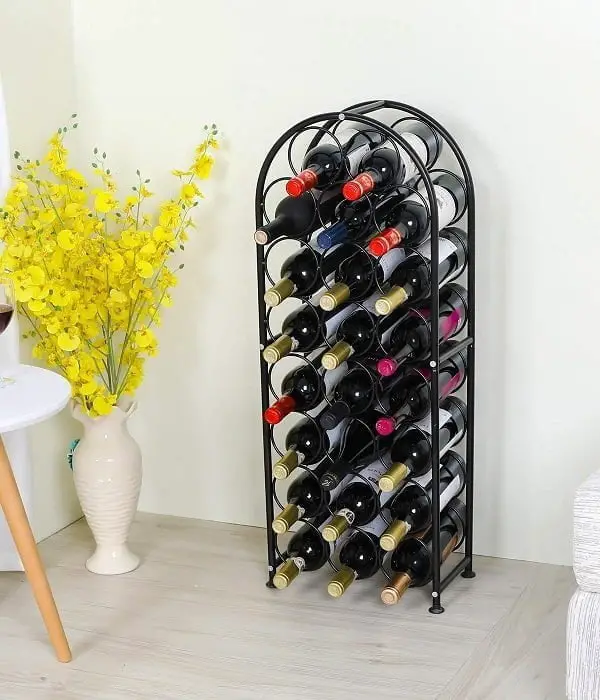 Pros: sturdy metal design; works for storage and display.
Cons: some bottles might not fit.
Unique Wine Rack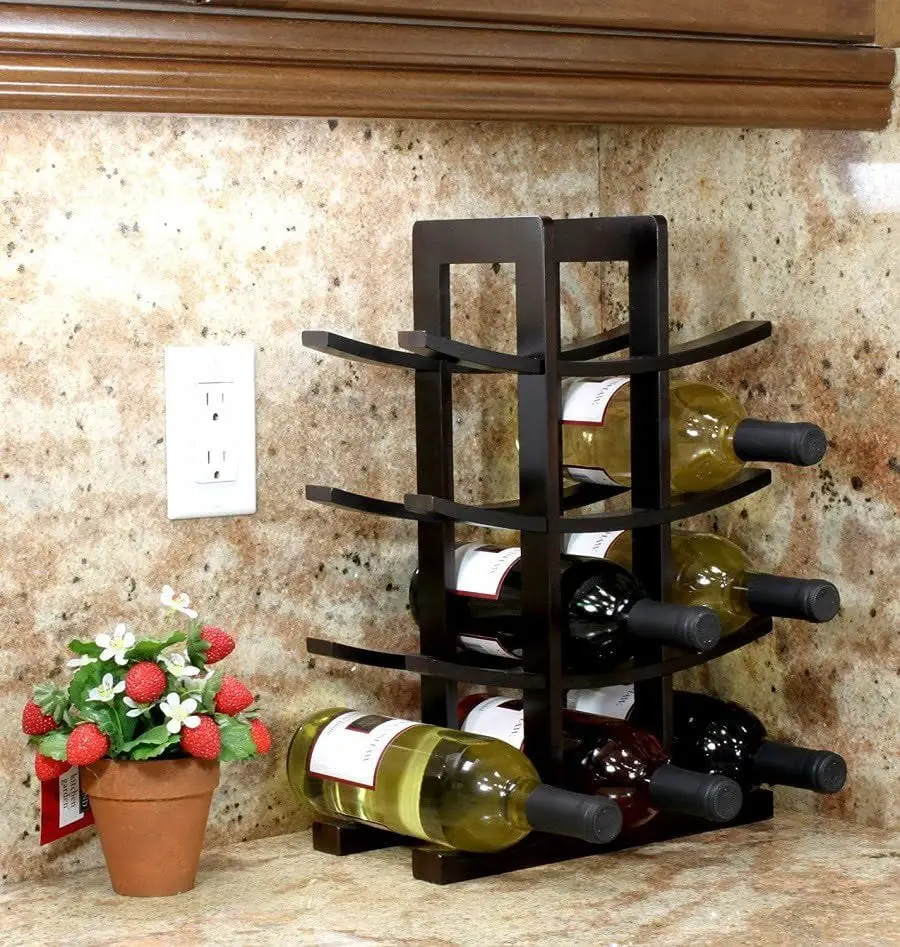 Unique wine racks need a separate topic as there are so many great and interesting designs. But I've chosen one that is both, looks unique and is practical.
Pros: a unique modern design for a wine rack; made of bamboo.
Cons: takes effort to make it sturdy (using wood glue.); doesn't hold bigger bottles.
Fridge Wine Rack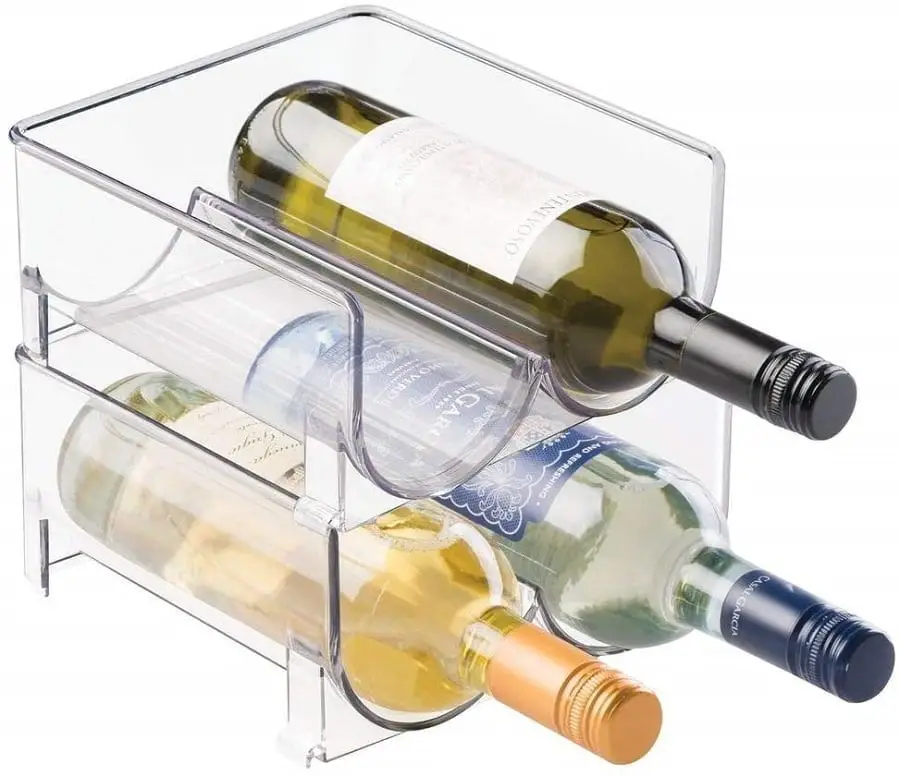 Pros: can use in the fridge and on the countertop;
Cons: the plastic is not the most sturdy.
Continue reading: