Last updated on October 21, 2023
Explore these creative bathroom sign ideas that can add a touch of style and humor to your everyday routine.
I am thrilled to share this article and the 20 creative bathroom sign ideas that I've designed myself—hoping they inspire you and bring as much joy as they did to me during their creation.
Looking for unique and stylish bathroom sign ideas? You've landed in the right place. This article is packed with innovative and creative ideas, from rustic wooden signs to modern acrylic ones, that will add a touch of charm to your bathroom.
Whether you want to make a statement or simply guide your guests, there's something for everyone here. Keep reading to discover a plethora of bathroom sign ideas that are not only functional but also match your home decor perfectly.
The details for each idea, including where to get them or how to make them yourself, are all here. So, let's dive in and transform your bathroom into a stylish space.
"Powder Room"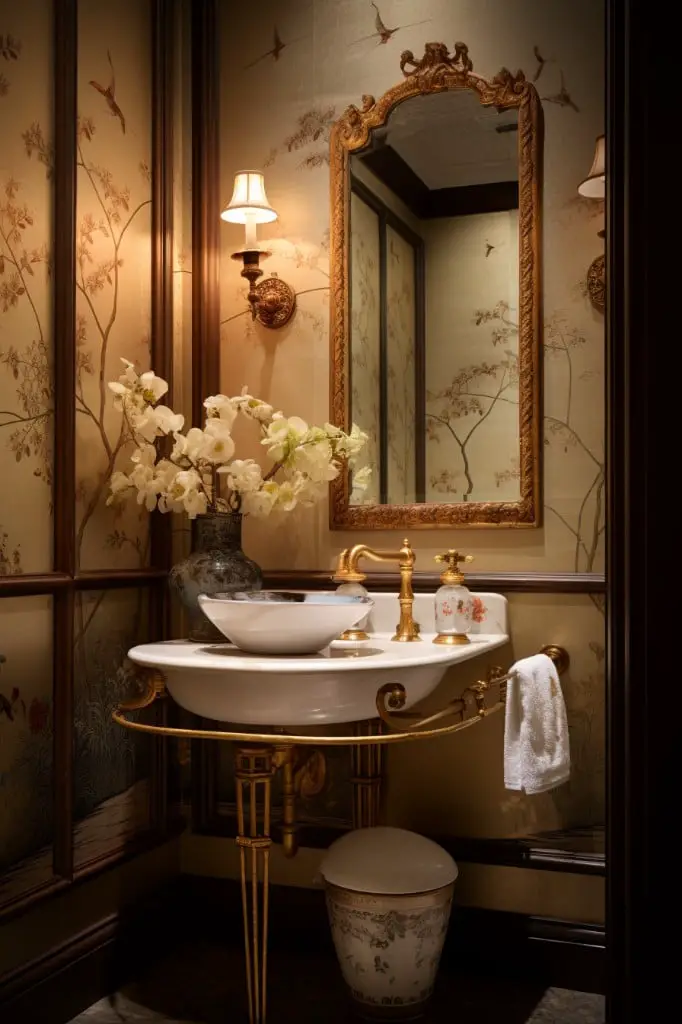 Taking a classic route, chalkboard or decal signage serves as an economical and chic option. The choice of font can vary from cursive for an antique look, to modern sleek lines for a more contemporary vibe.
Consider pairing it with a small shelf for convenience. Brass, wooden, or even glitzy frames can infuse a touch of your personality.
Economical chalkboard or decal signage.
Varied font options: cursive for antique; sleek for modern vibe.
Incorporate a shelf for functional appeal.
Choose frames in brass, wood, or glitz to reflect your style.
"Refresh Station"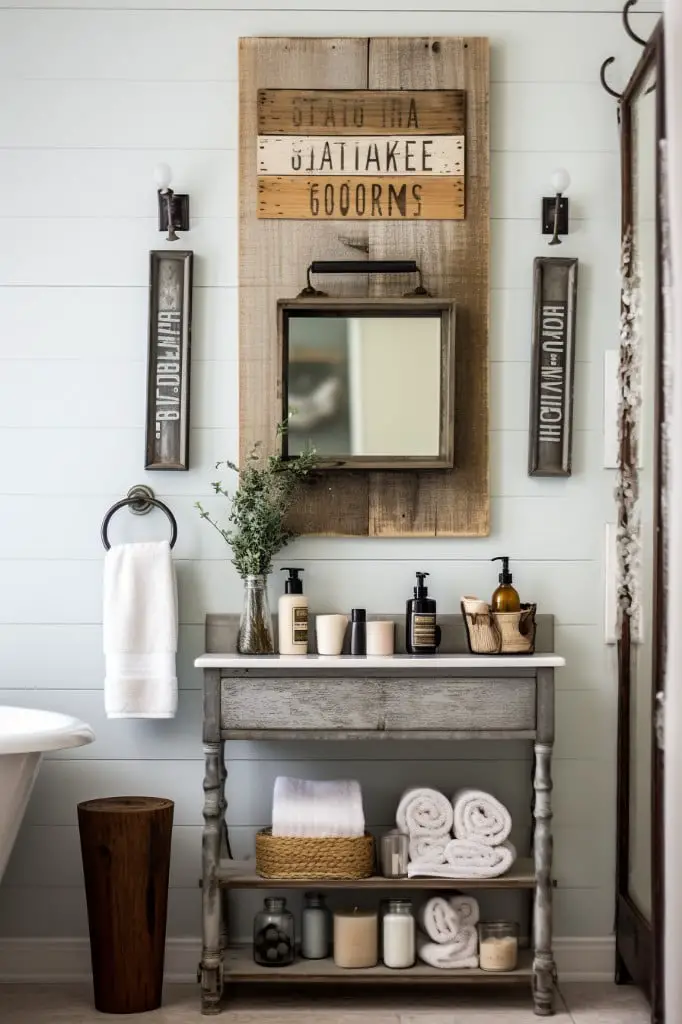 A Refresh Station sign portrays freshness, vivacity, and acts as a trigger for a revitalizing experience. It perfectly aligns with a theme where greenery, pastel colours, boho aesthetic, or subtle cool tones predominate.
Incorporating details aligning with a rejuvenating aura such as:
Leafy accents
Soothing candles or aroma diffusers
Light-colored towels and fixtures
Boasting a minimalistic yet elegant typography style
An inviting sense of calmness is radiated once you enter. Remember, the goal is to create a clean, refreshing environment that matches the sign.
"Public Commode"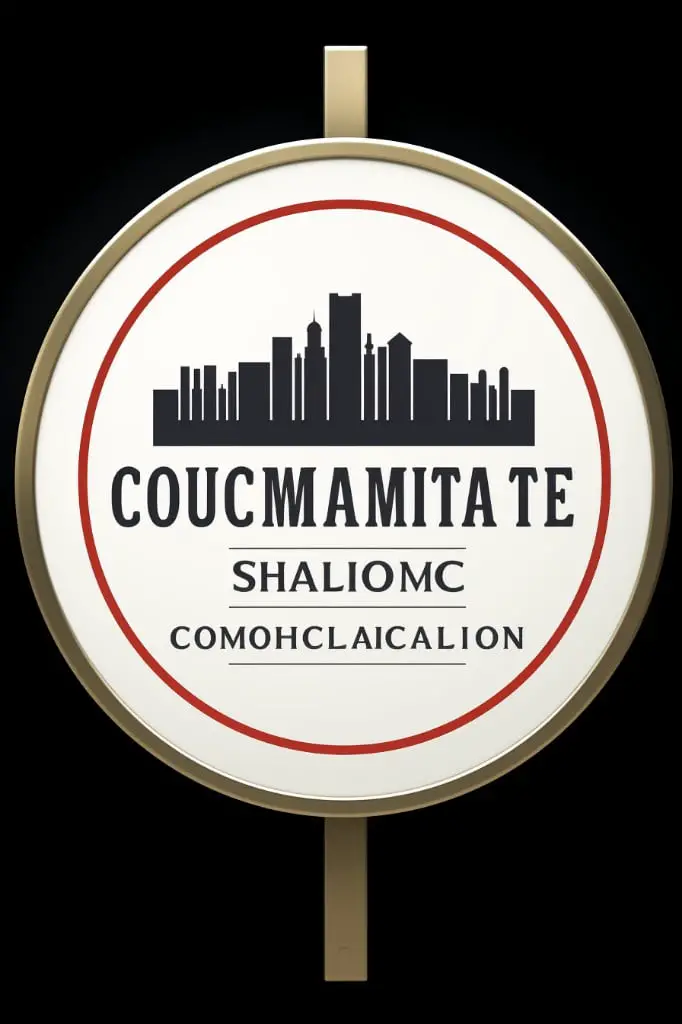 – Achieving a blend of comfort and style by employing warm hues and modern fixtures.
– Sourced antique signs bring about a nostalgic flair and denote an inviting atmosphere.
– The choice of enamel or metal materials for signs can enhance the aesthetic and complement the overall design.
– Opting for humorous or quirky quotes on signs keeps the space light-hearted, an element of surprise for guests.
– A play on contrast with the walls and signs contributes to the visual depth and adds to the design narrative of the public commode.
– Incorporating refine light fixtures can enhance the ambiance and highlight the unique sign.
"Lavatory Lounge"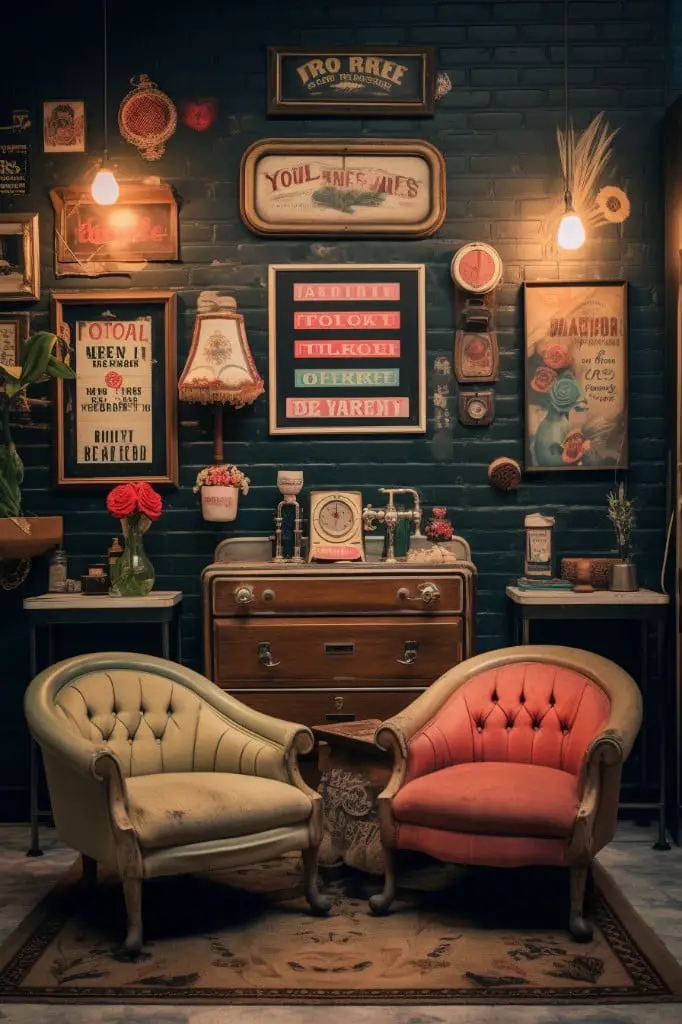 Transforming standard bathrooms into lounge-inspired zones is a magnificent approach toward creating a more relaxing environment. Emphasize this concept through:
Selecting a comforting color palette, such as blues or soft greens.
Incorporating mood lighting instead of stark, traditional bathroom fixtures.
Installing plush seating like a small bench or an ottoman.
Adding decorative elements such as wall art or a stylish mirror with an antique frame.
Placing fluffy rugs instead of generic bath mats.
Every detail should reflect a charming lounge atmosphere while assuring functionality, delivering both form and function in your lavatory lounge.
"Bathing Beauties"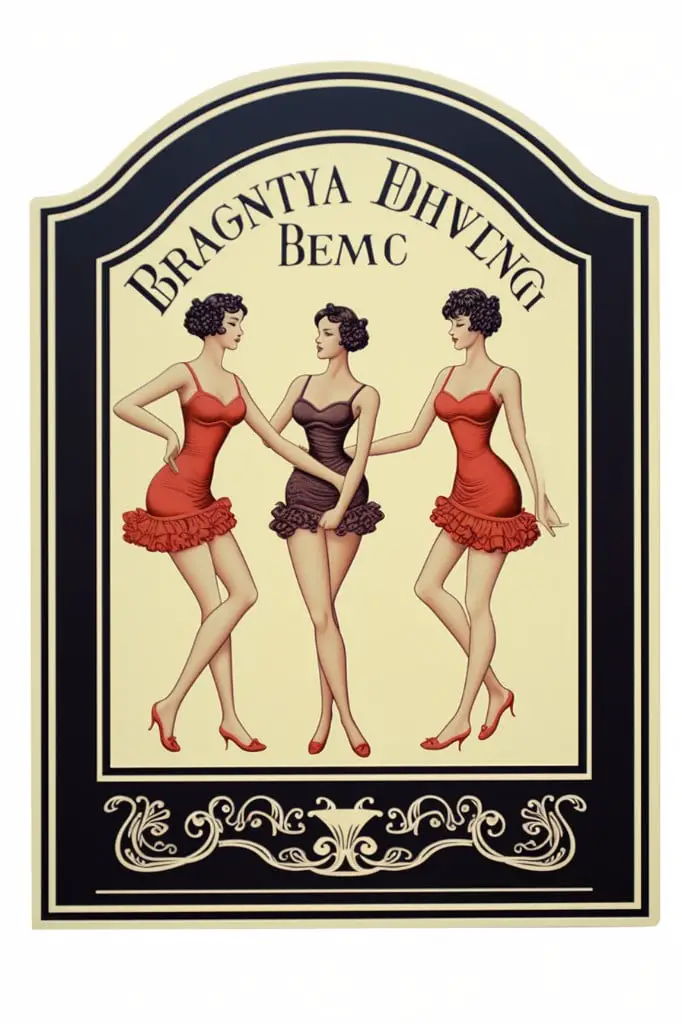 Vintage fonts for charm
Matching towel sets for cohesion
Presence of literal beauty products as design elements
These aspects make the "Bathing Beauties" sign ideal for a bathroom with an elegant, classic design theme.
Pair the sign with matching accessories, such as rose-themed shower curtains and pastel-colored towels, for a holistic look.
It's all about creating a serene, lovely space with timeless appeal.
"Toilet Territory"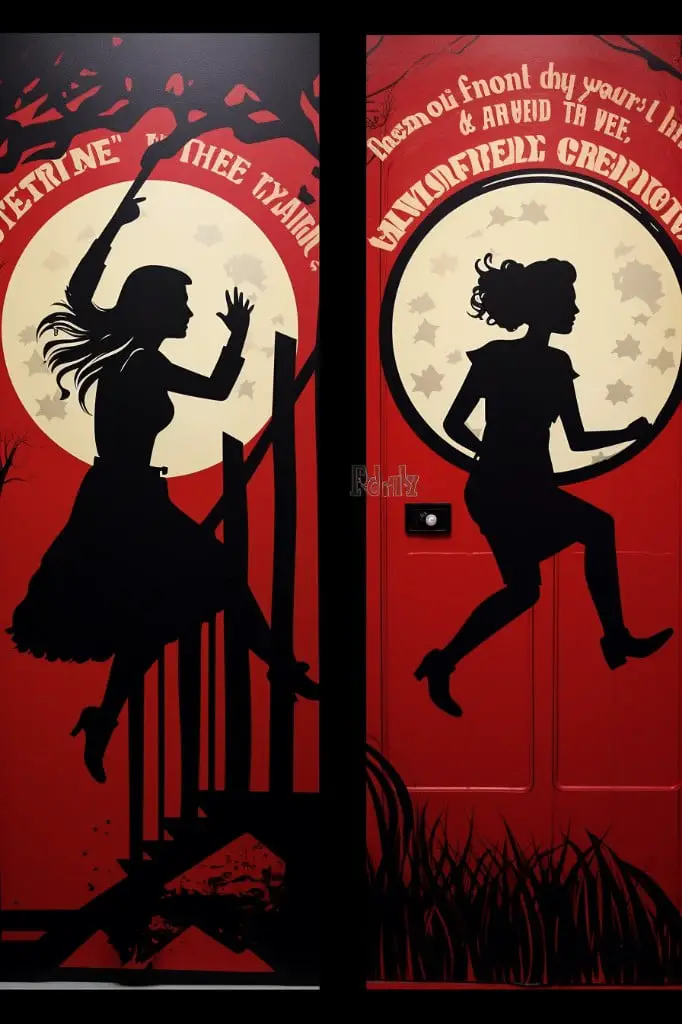 "Claim your space with an eye-catching, timber-framed signage. Consider illustrative elements like miniature throne sketches that signify the nifty nickname. Earthy elements provide a rustic spin, making the space feel personable and welcoming."
Key Points:
Eye-catching timber-based signage
Unique mini throne symbols
Rusty, earthy elements for a welcoming touch
"Soothing Spa"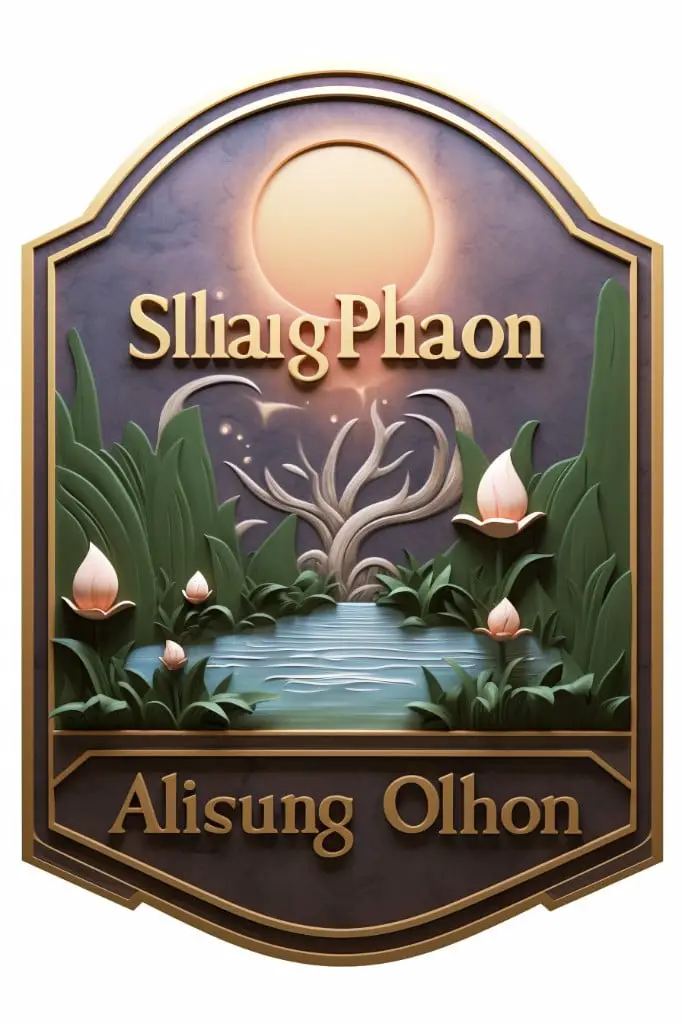 Creating an escape from the daily hustle and bustle, the "Soothing Spa" brings rejuvenation right inside your bathroom.
1. Use tranquil shades such as soft blues, greens, or greys that promote serenity and relaxation.
2. Include elements of nature like an indoor plant or pebbled floor rugs.
3. Aromatherapy plays a crucial role – consider scented candles or essential oil diffusers.
4. Think about comfort – plush robes, soft towels, a padded bath mat.
5. Ambient lighting and soothing sounds can help create a tranquil environment – consider dimmed lights and a small sound system for calming music.
"Beauty and the Loo"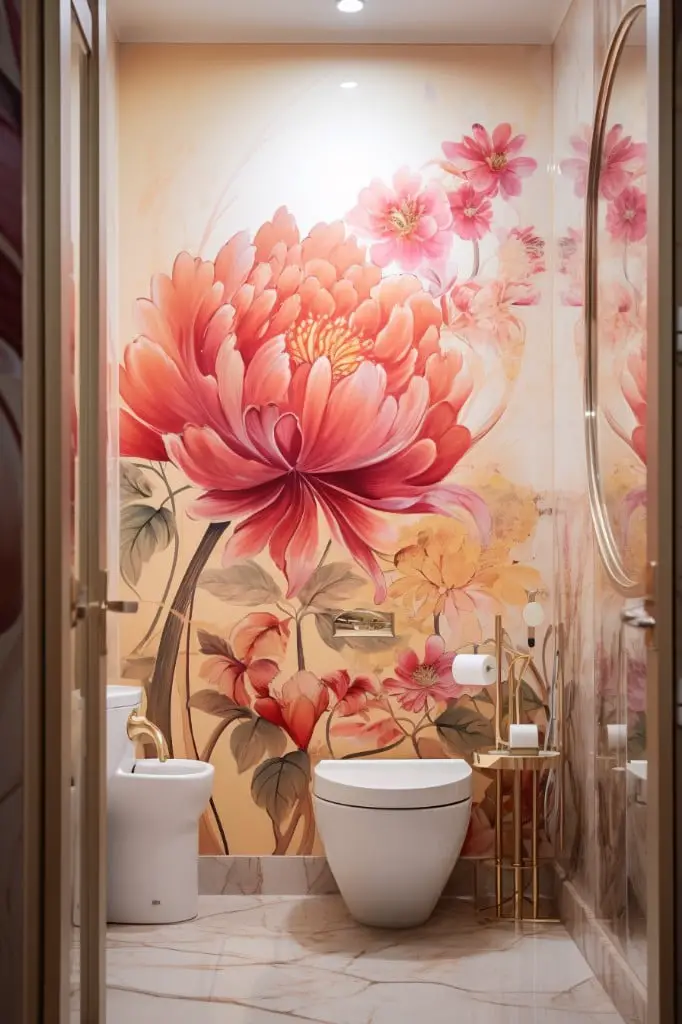 Transforming the bathroom into a wellness haven is a delightful idea. Sure, the primary functionality remains, but adding elements that evoke the feeling of a personal spa or retreat can amplify the experience and mood.
1. Installing scented candle holders in strategic spots on the walls for a relaxing ambiance.
2. Using warm, comforting color schemes to promote tranquility.
3. Choosing design elements that mirror luxury, such as gold-hued fixtures, plush towels and visually calming art pieces.
4. Adding a small beauty station with a stool and mirror to give it a dressing room feel.
5. Keeping skincare and beauty products organized in elegant jars and containers on open shelves.
6. Experimenting with unique lighting options to tickle a fancy and enhance the overall aesthetic appeal of the space.
7. A plush bath mat and high-quality bath robes hung tastefully to provide a pampering touch.
"Gentlemen" and "Ladies"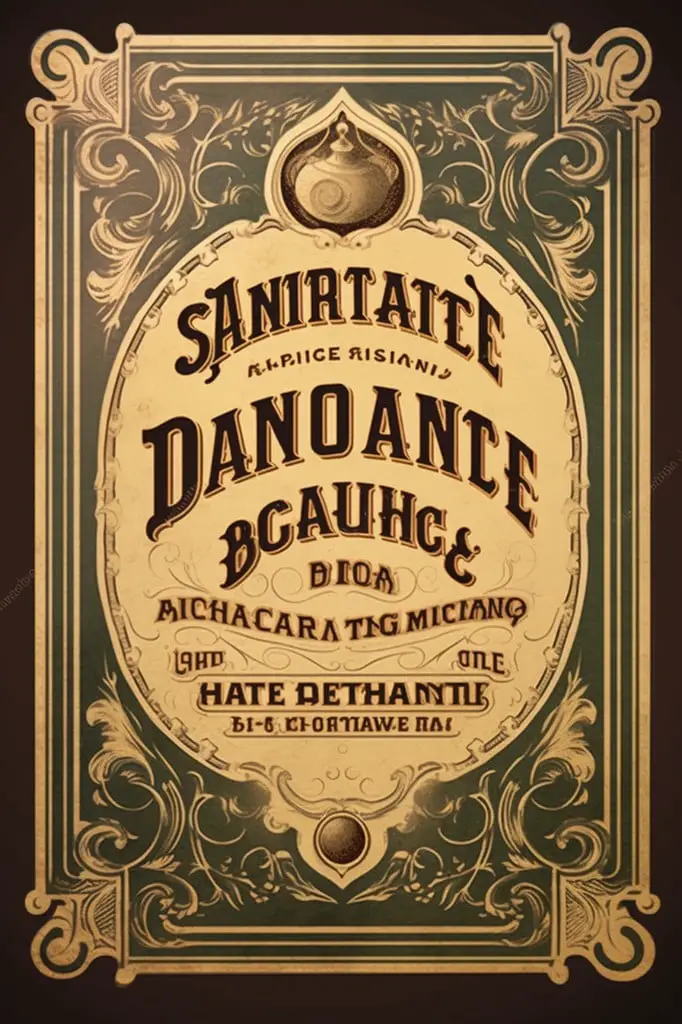 There's a hint of old-world charm with this idea that harks back to classic public spaces. Complement a vintage decor schema with these signages for an extra touch of authenticity.
Here are its three key accents:
1. Classic Composition: Focus on the retro aesthetics. Experiment with fonts and colors that evoke nostalgia. Use cursive or embossed letters on a dark wood or metal backgrounds.
2. Dependable Dualism: One sign for each gender helps maintain clarity while adding character to your bathroom doors. It also encourages the separate identity of each space.
3. Accent Accessorizing: Consider adding refined, period-specific symbols or images, such as a monocle for gentlemen, or a lace fan for ladies. This brings your signage to life in an engaging way.
"Nautical Necessities"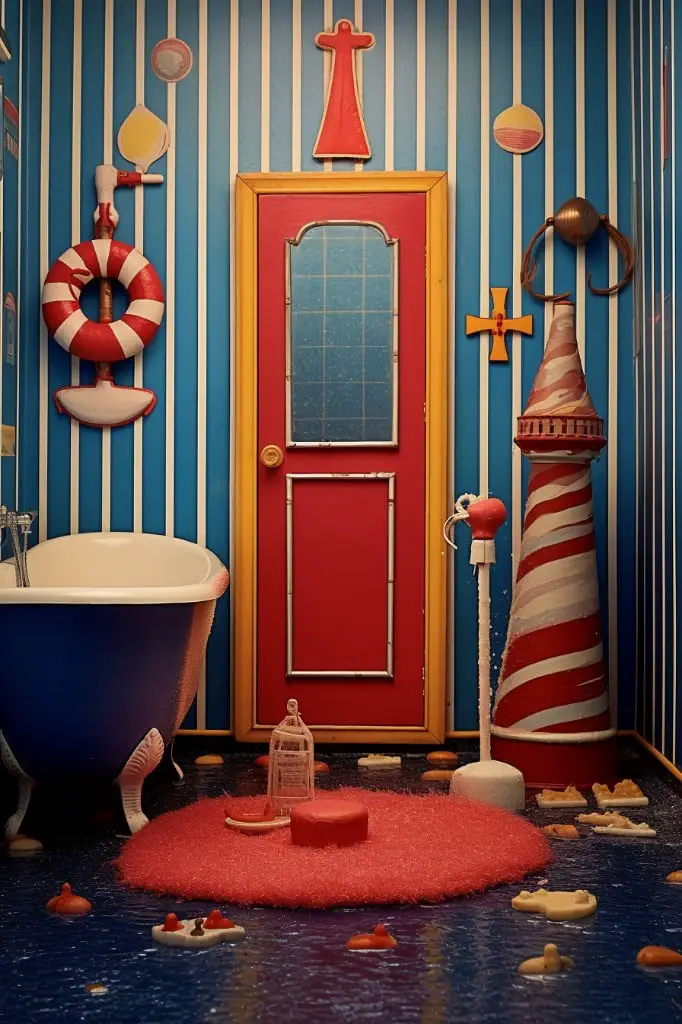 Breathing in the coastal charm, many homeowners cultivate a beach-themed abode. The bathroom is an ideal space for such a décor, inside of which, a properly designed nautical sign can become an unexpected creative element.
Use of sea-inspired language
Maritime imagery and symbols
Paint color palette inspired by the oceanic outdoors
Weathered wood for a rustic seaside feel
Rope details for an authentic touch
"Privy Palace"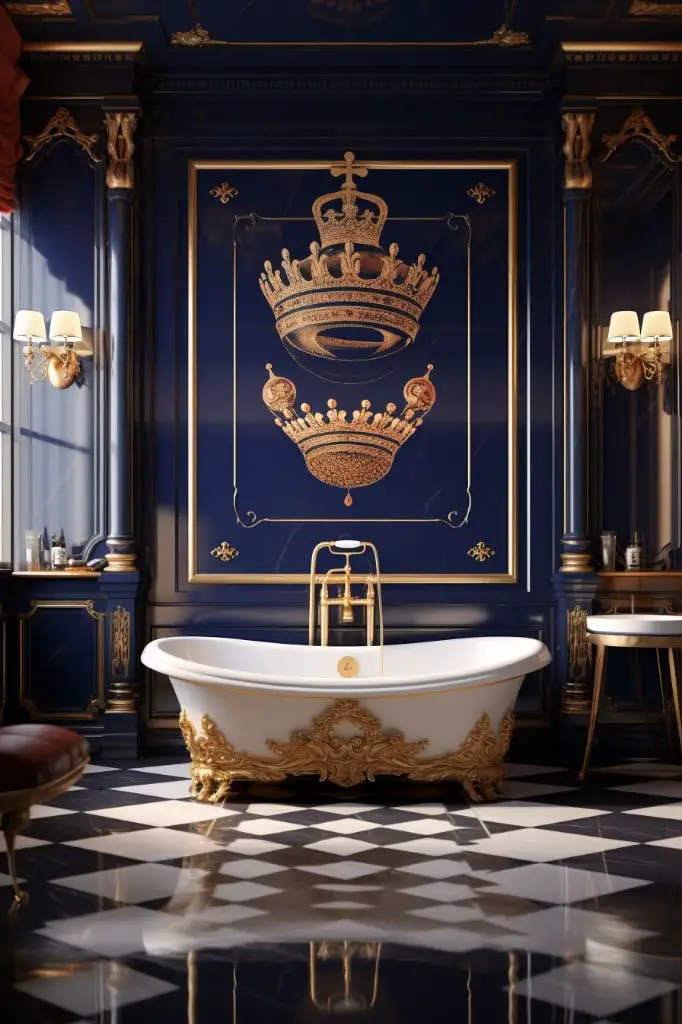 Creating an aura of elegance and regality, a "Privy Palace" bathroom sign is designed to imbue your restroom with royal splendour.
Here are some key considerations when deciding on this style:
Intricate calligraphy: select a script that screams opulence, like a swirled or flourished font.
Regal colors: consider affluent hues such as deep purples, golds, or silvers.
Crown motifs: these add a richness to the sign, reinforcing the concept of a palace.
Quality materials: wooden or metallic signs offer durability and a refined look.
"Throne Room"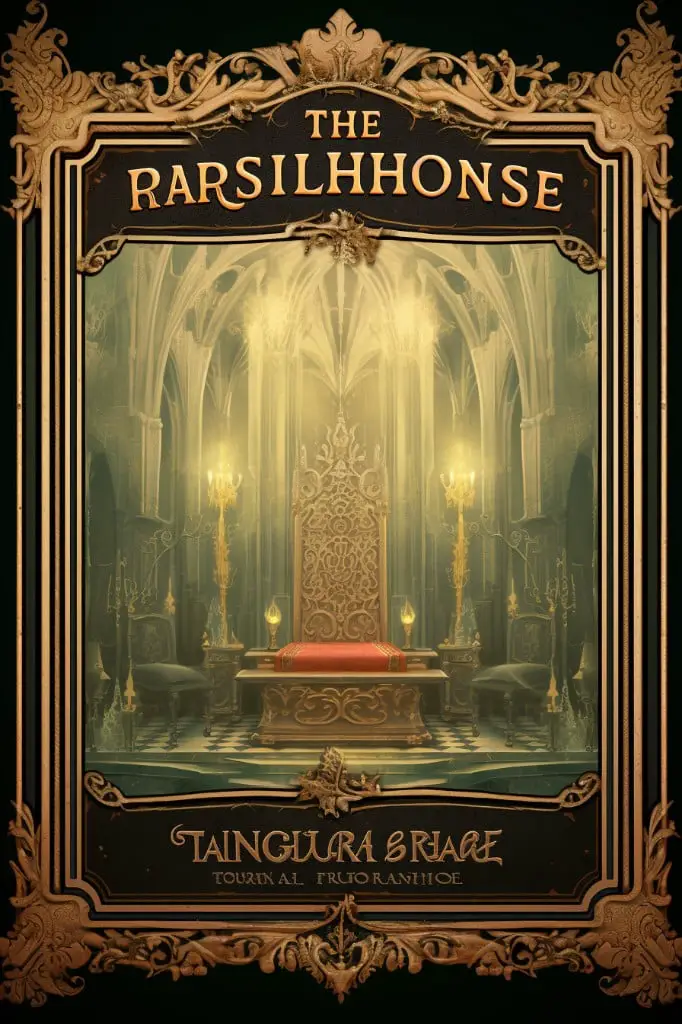 Leveraging a regal motif, think crowns, scepters, and vintage illustrations of castles. Opt for gold-hued accessories such as a metallic soap dispenser or a mirror with an ornate frame.
For fun, add a touch of whimsy using a king or queen rubber ducky. Possible materials include brass, leather, and wood, exuding a royal aura. Consider adding a crest or a family monogram to personalize.
Don't forget the finishing touch: an elegantly scripted, embossed sign to assert its regal status.
Key elements:
Regulatory motifs
Gold-hued accessories
Whimsical elements
Brass, leather, and wood materials
Personal crests or monograms
Embossed sign
"Relax and Unwind"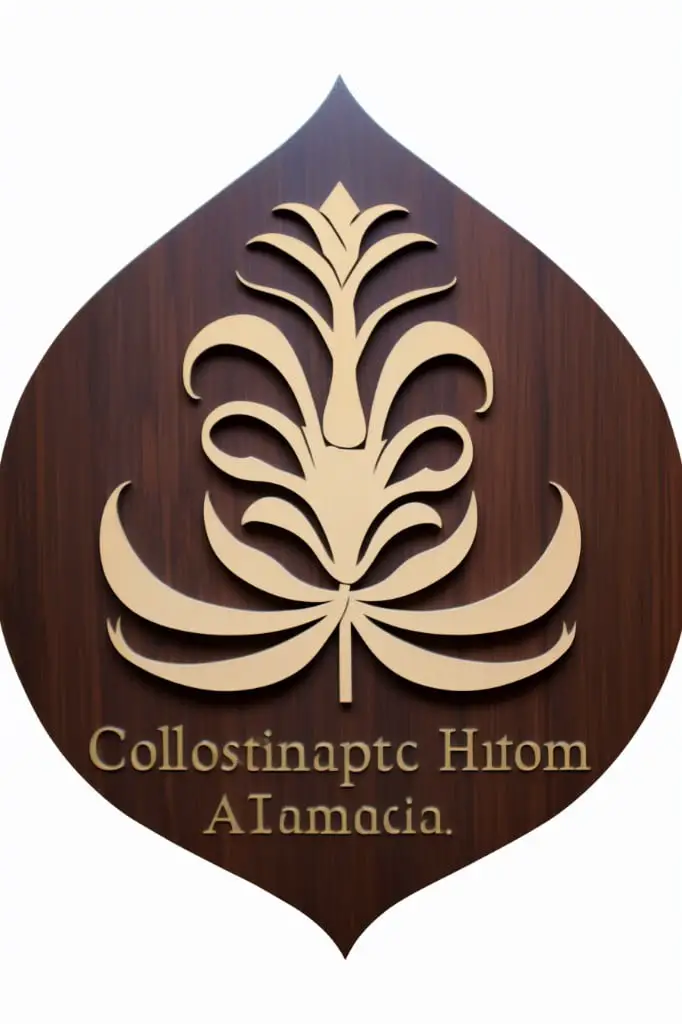 Designing your bathroom with the intent of serenity in mind can drastically impact your overall well-being.
1. Choose a calming color palette – consider soft blues, greens, or neutrals which are known to induce relaxation.
2. Incorporate natural elements – elements like wooden accents, plants, or stones bring a sense of tranquility and are linked to zen philosophy.
3. Add a comfortable chair or bench – a place to sit other than the toilet brings a lounge-like ambience to the space.
4. Use ambient lighting – soft, warm light can help to ease tension while cooler hues of light can invoke feelings of cleanliness.
5. Select fixtures that promote peace – a waterfall shower head or a deep soaker tub can provide tactile relaxation.
6. Choose fluffy towels and bath mats – these provide a luxurious, soft touch elevating the comfort of the bathroom space.
"Sanctuary"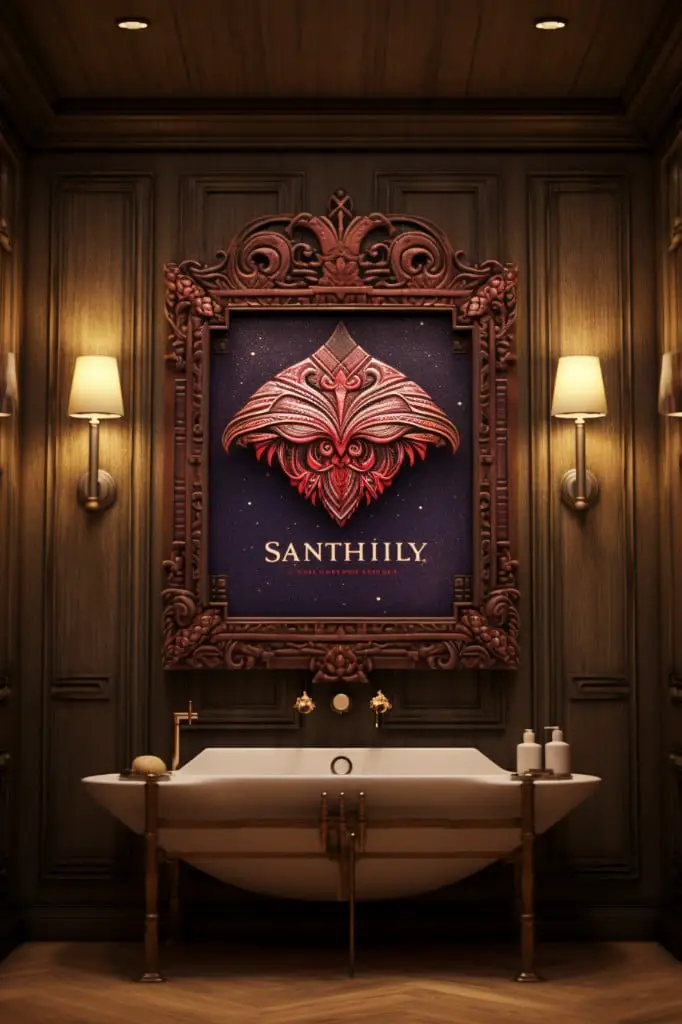 A safe harbor from stress; that's what one seeks in a bathroom. Indicate this feeling with an apt sign.
Invoke serenity with a calming font style.
Opt for neutral colors – whites, beiges, and pastels sit well in such settings.
Consider nature-inspired materials like wood or bamboo for a grounded feel.
Incorporate symbols of peace – doves, olive branches, or the literal word 'peace'.
Soft, indirect lighting can enhance the sanctity.
Place in clear view but don't overpower the visual field. A soft-glow, backlit sign might work beautifully here.
These touches can define your bathroom as a true sanctuary.
"Royal Relief"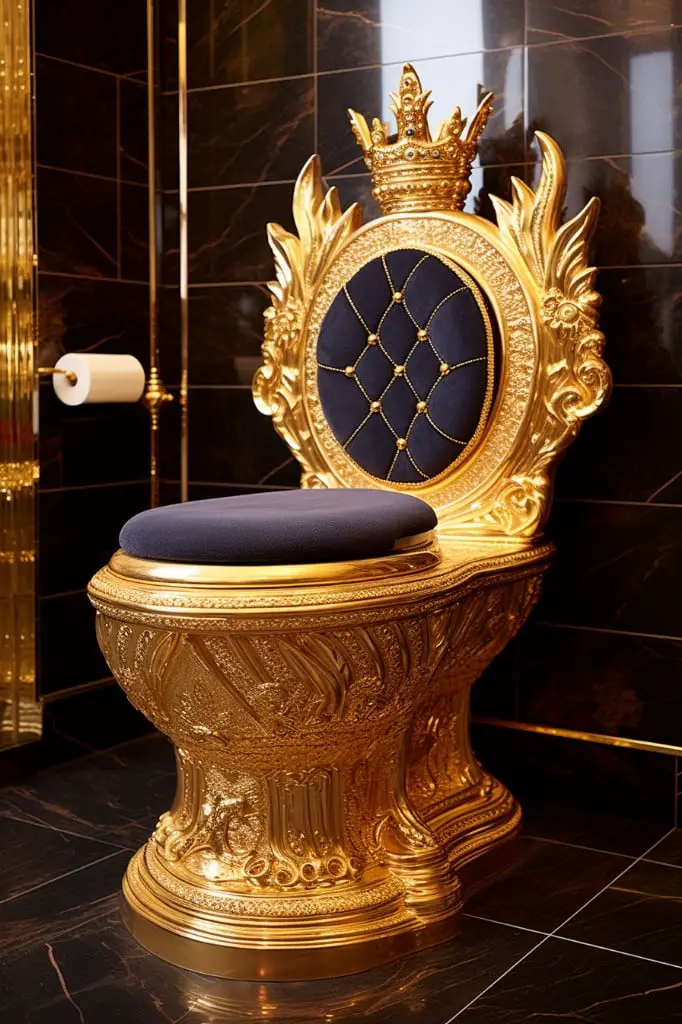 Adopting royal motifs can lend a regal touch to your bathroom, transforming it into your private kingdom. Key elements to incorporate:
Utilize crown symbols on signs for an explicit royal statement.
Opt for color palettes commonly associated with royalty such as deep purples or gold.
Incorporate luxurious textures and materials such as velvet or metallic finishes.
Use a traditional or old-world style font which echoes the designs of royal proclamations.
Consider adding a tongue-in-cheek footnote or funny royal bathroom pun for a fun touch.
"Wash and Wink"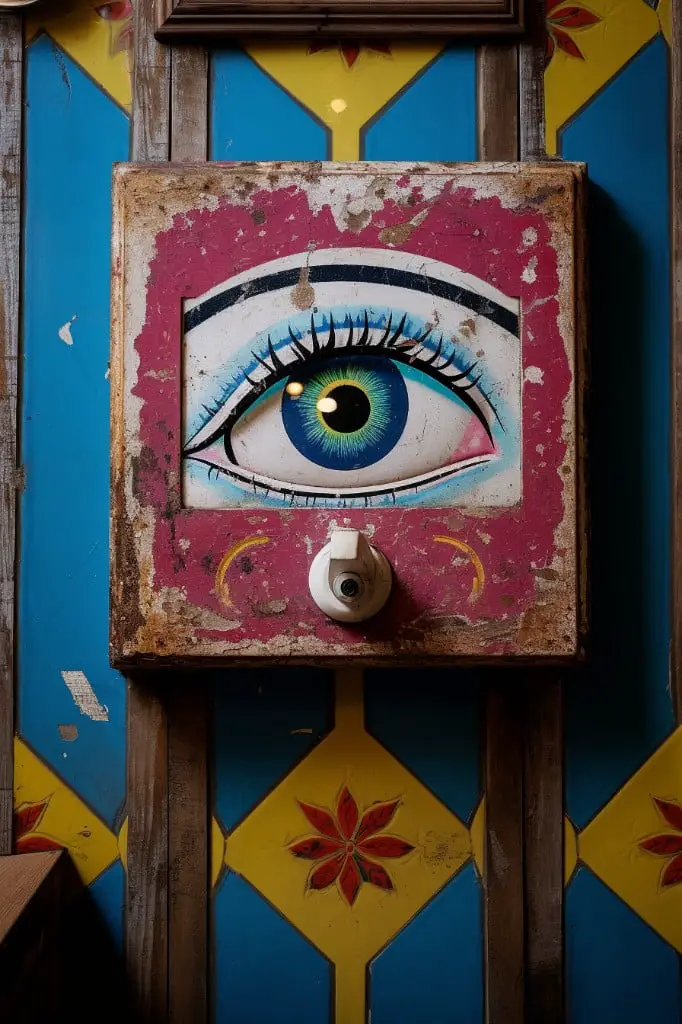 Under this clever moniker, we suggest incorporating humor to brighten the necessity of personal hygiene.
Design a sign painted with fluttering eyelashes symbolizing 'wink'.
Combine it with a depiction of a hand washing, symbolizing 'wash'.
Use light-hearted language with a cheeky twist in a decorative font.
Include a pop of color to add a fun element in your bathroom space.
The quirky wordplay lightens the routine, making an average bathroom trip memorable.
"Splish Splash Zone"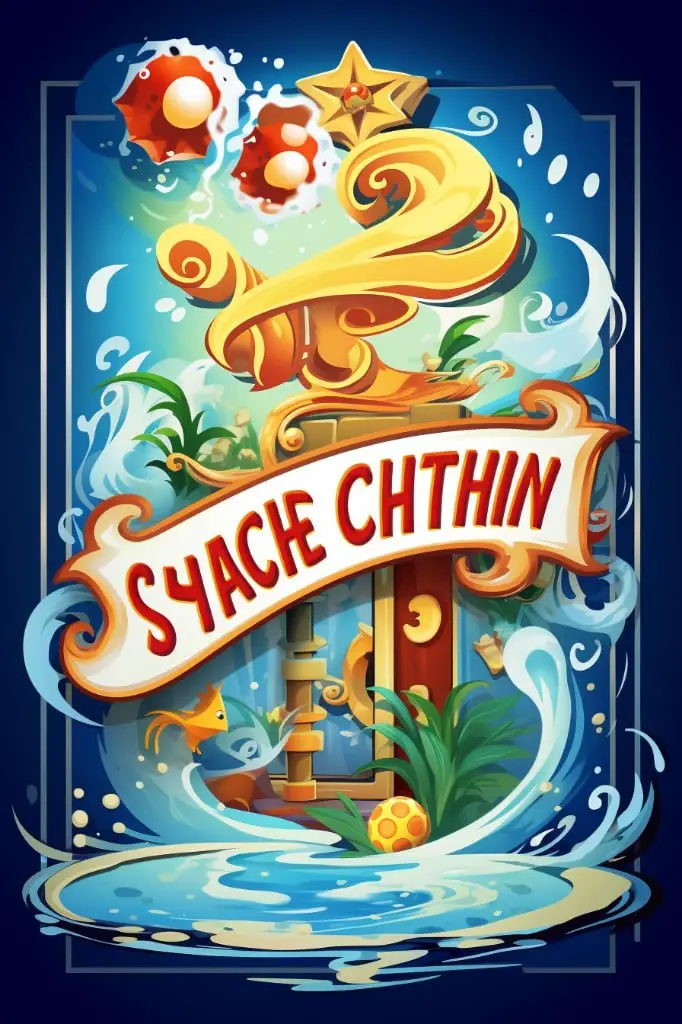 Create a playful, family-friendly environment with this theme. Incorporate the following:
Nautical or water-related accessories: Decals of water droplets, aquatic life or boats will enhance the fun-filled ambience.
Use shades of blue insignia: Mimic the colors of water from sea green to ocean blue.
Hues of white and blue: Imitate clear skies and pristine waves in your color scheme.
Bathroom accessories: Think shower curtain or towels with fish or sea life motifs.
Light-hearted fonts: Opt for fonts that mirror the playful vibe.
Waterproof materials for the sign: Ensure longevity with waterproof materials like ceramic or acrylic.
"WC Wonderland"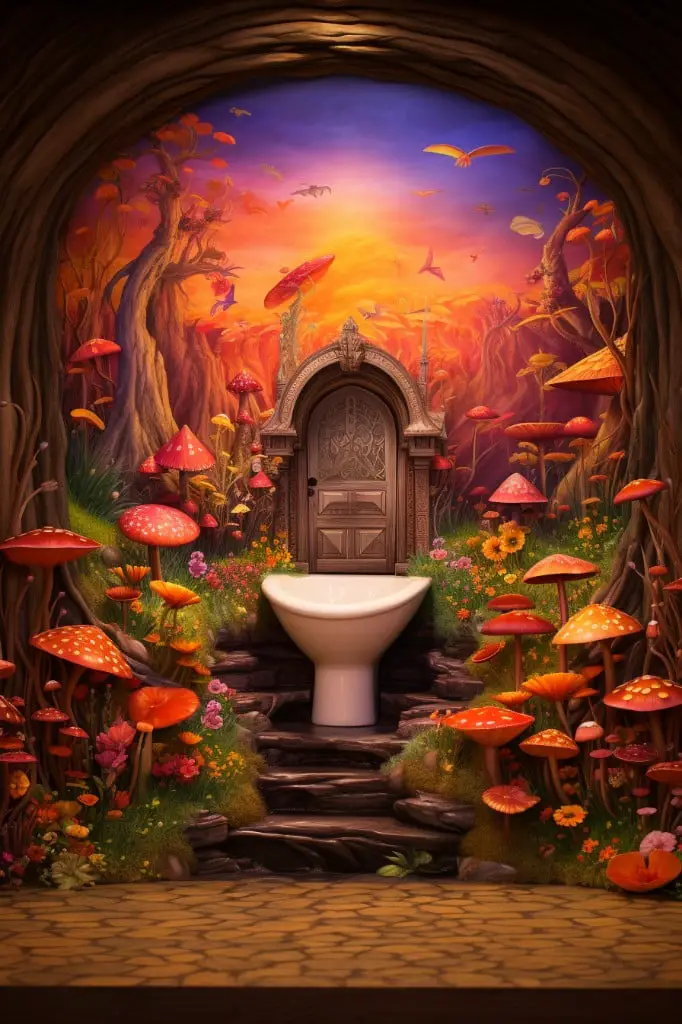 Imagine stepping into a small room filled with adventurous allure that's slightly whimsical and unquestionably unique. Here's a mere glimpse of what a WC Wonderland can offer:
1. Wonder and Whimsy: Take creativity up a notch with fun, quirky details. This could be as simple as a novelty soap dispenser or a subtly patterned wallpaper that adds personality.
2. Creative Contrasts: Mix the old with the new, formal with casual. The striking balance can create a captivating aesthetic.
3. Dashing Decor: Extend the theme even to the functional elements like the toilet holder, towel rack or mirror frame.
4. Light It Right: Opt for light fixtures that provide adequate illumination yet resonate with the theme's uniqueness.
5. Color Code: Add splashes of bright, contrasting colors in unexpected places like the inside of cabinets or the toilet seat cover.
6. Subtle Signage: A compact whimsical sign can serve as the perfect ode to the theme.
The key to capturing the essence of a WC Wonderland hinges on your capability to incorporate these concepts with playful curiosity whilst preserving the room's primary function.
"Bubble Bliss"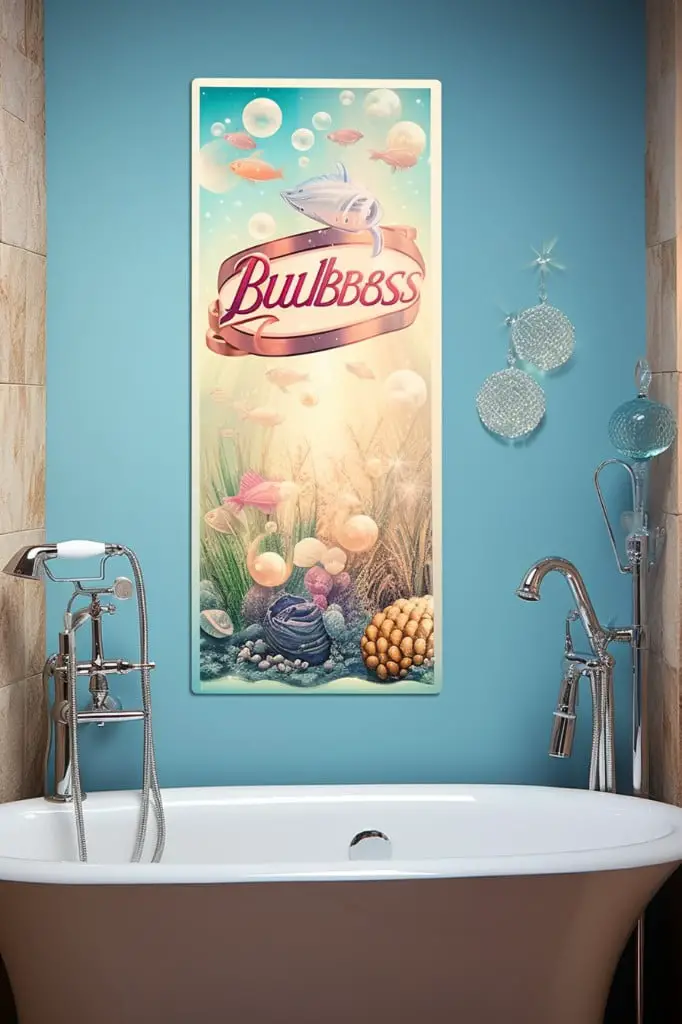 Adopting a playful theme with an irresistible charm, signs labeled "Bubble Bliss" conjure the enchantment of immersing in a cozy bubble bath while also maintaining the right level of playfulness in the design.
Key points:
Whimsical addition to any bathroom
Reflection of comfort and relaxation
Expression of fun daily routines
Ideal for both adult and children's bathrooms
Compatible with various design styles from modern to vintage.
"Loosen Up Lavatory"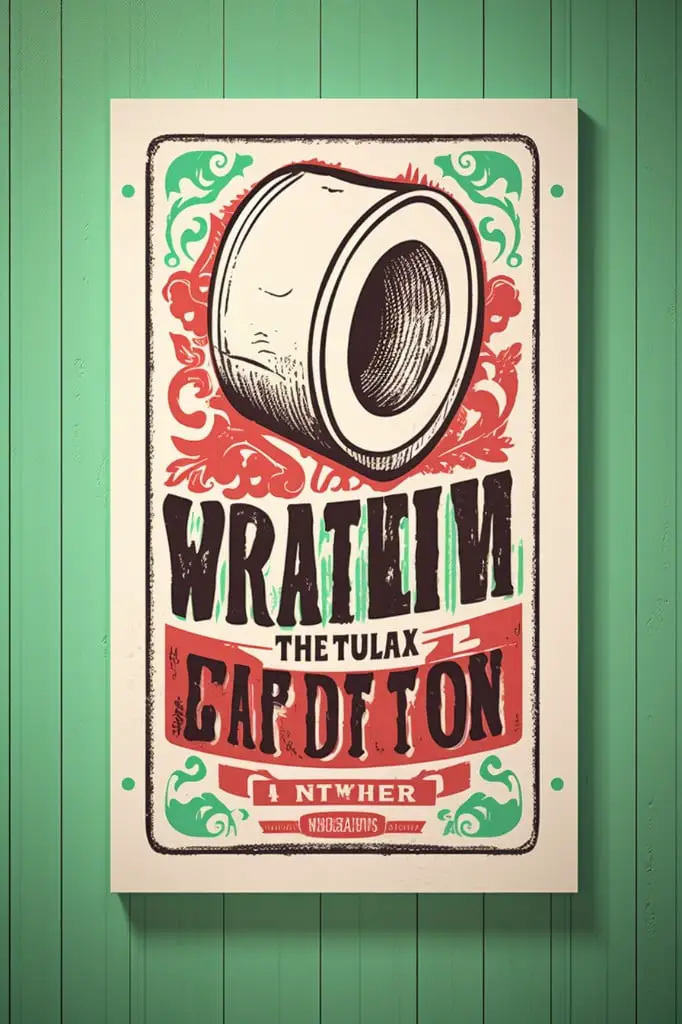 A. Subtle Humor
Micro-decor elements featuring puns or playful phrases can add a dash of merriment. Potential captions can be – "Seat yourself", "Get loose", or "Take your time".
B. Soothing Colors
Choosing soft hues for a relaxing visual impact. Consider lavender, sage green or powder blue, to promote a stress-free environment.
C. Lavender Fragrance
Lavender is known for its calming properties. A reed diffuser or scented candles can spread a relaxing ambiance.
D. Ambient Sound
Incorporate the soothing sounds of nature or soft music for a complete sensory experience.
E. Comfortable Features
Padded toilet seats, luxurious toilet paper, and personal hygiene items can take the comfort levels up a notch.
Continue reading:
Recap